Starting today until Thursday 22nd 23:59:59, you can use our discount code to enjoy 15% off our RS-97 and RS-07 Retro Gaming Consoles!
Whether you like retro gaming on the go or relaxing at home, we have you covered with two great gaming devices!
RS-97 PRO Handheld
The RS-97 PRO, available in White and Transparent cases, is our portable handheld device with over 3,000 games on systems including NES, Genesis/Megadrive, SNES, Gameboy Advance and Arcade. You can also add a custom firmware and have access to even more emulated systems! You can read more about both models here and here respectively.
RS-07 Mini Arcade
The RS-07 mini arcade brings all the fun from the arcade to your home. With a larger screen and loudspeaker it feels great playing all the classics.It also has over 3,000 games covering systems including Genesis/Megadrive, SNES, GameBoy Advance and Arcade.
Claim Your Discount Code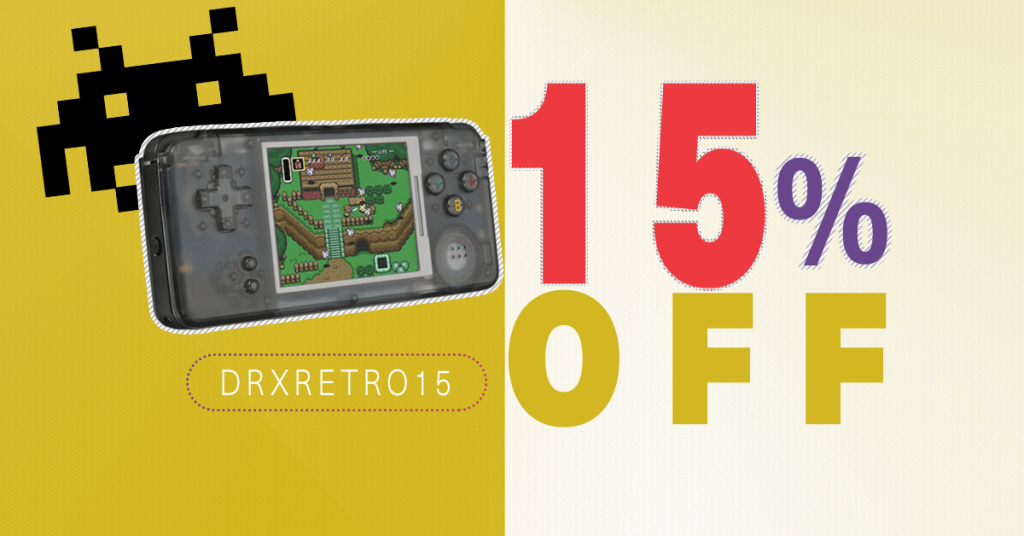 To claim your 15% discount on the RS-97 White and Transparent, and RS-07 simply enter the code DRXRETRO15 on the Checkout Page.

[smdmc_products ids="120,121,116″]