We started shipping a new revised model of our popular mini projector the DroiX Go this week. You can find out more information about the new features in the projector below.
The DroiX® Go is the perfect product for people on the move. The mini projector can be used anywhere thanks to its internal rechargeable battery (which lasts for up to three hours), or at home with the included power supply.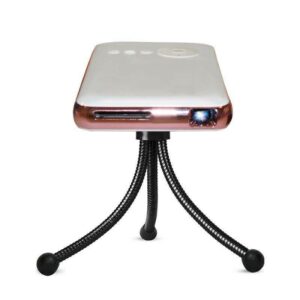 Unlike many competitor's devices, this is not just a dumb projector – Android's operating system turns the DroiX® Go into a versatile media device! Preinstalled with many popular apps such as Kodi, Netflix, YouTube and Google Play Store for access to thousands of apps.
It is light and compact in size, slightly larger than the average mobile phone, making it ideal to carry in a small travel bag or even your trouser pockets. The DroiX® Go turns any wall into a Smart TV!
The new DroiX® Go now features a QuadCore ARM Cortex-A7 1.2 GHz processor and 32GB storage. A new addition is the automatic keystone correction which allows you to tilt the projector up or down while the image will remain displayed straight on the projected surface. This is a great feature as you can now conveniently place your Go on a higher or lower surface and the projected image will be square as shown below.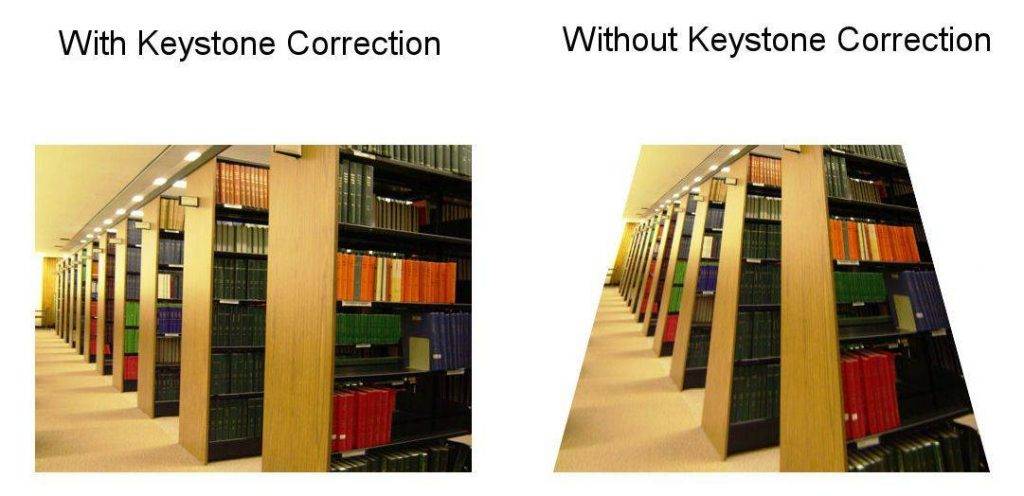 How the projected image will look if placed too high or low with and without keystone correction.
The second great feature is that the Go supports HDMI Input. This allows you to connect devices via HDMI such as a PC/laptop, games console, BluRay player etc and have it displayed through the projector. Imagine playing the latest gaming hit or your favourite films on a massive screen!
You can find out more information and buy the DroiX® Go on our page at https://droidbox.co.uk/droidbox-go-android-mini-pico-led-handheld-pocket-dlp-air-projector-rk3128.html