The DroiX® Go is the perfect product for people on the move. The mini projector can be used anywhere thanks to its internal rechargeable battery (which lasts for up to three hours), or at home with the included power supply.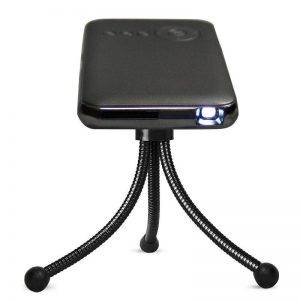 Unlike many competitor's devices, this is not just a dumb projector – Android's operating system turns the DroiX® Go into a versatile media device! Preinstalled with many popular apps such as Kodi, Netflix, Youtube and Google Play Store for access to thousands of apps.
It is light and compact in size, slightly larger than the average mobile phone, making it ideal to carry in a small travel bag or even your trouser pockets. The DroiX® Go turns any wall into a Smart TV!
The video below shows the unboxing of the DroiX® Go as well as the smart mini projector in use on the menu screens and a movie trailer.
To celebrate the launch of the DroiX® Go, we are including a free Bluetooth Speaker and a bag of popcorn. To claim this special promotion you will need to enter the promotional code DBXGoPopCorn on the Checkout and then add the Bluetooth Speaker found here to your shopping cart. This promotion is limited to the first 50 orders, so order while you can!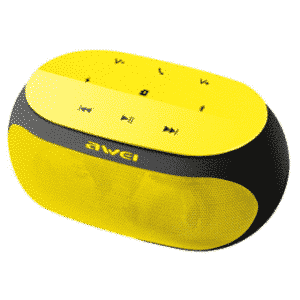 You can find out more information and order the DroiX Go via our store at https://droidbox.co.uk/droidbox-go-dlp-mini-projector-rk3128.html
Promotional Code Terms: The promotion is limited to the first 50 orders made and received using the correct promotional code. One free Bluetooth Speaker and Bag of Popcorn per order. DroiX® will not be able to apply the promotion to the order once it has been made – if you don't enter the code properly at the time of your order there will not be a free speaker included. The Bluetooth speakers come in Red, Blue, Yellow and Black and will be given to qualifying orders at random. The popcorn comes in a variety of flavours and will be given to qualifying orders at random. We will not be able to provide specific speaker colours or popcorn flavours.