DroiX are happy to announce OTA updates this week. This post will concentrate on the iMXQpro v2 device.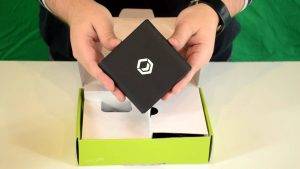 Please note this is for the v2 version of the iMXQpro only. If your iMXQpro is thicker than your thumb, you do not have a v2 model.
Once installed, which changes will this update bring?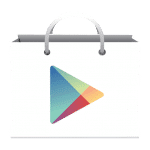 Play Store Solution
This update addresses the issue of Google's Play Store not behaving as expected.
How to Update your iMXQpro v2
Please power up your device and then open the list of all installed applications and start the OTA Updater app. Don't forget to ensure you're in Android if you can't exit Kodi!
You should see a notification about this new update being available, if not click the bottom entry to force a re-check. You can now click the download button.
As the firmware downloads, you can close the initial pop up window, as the progress bar is more reliable in the main screen. Once the download has completed, you'll be asked if you want to install it (click the Install button). Please watch the screen carefully as you may see a request similar to the one below. You need to click the Grant button for the device to proceed with installing the update.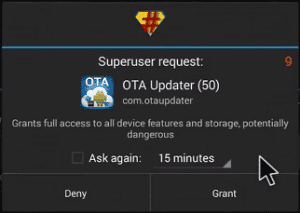 Now leave your device alone as it installs the update and boots up for the first time. After it loads, and you can see the launcher's homescreen once more, check the box is connected to the internet, and then wait for 10 minutes. PLEASE DO NOT REBOOT OR POWER OFF until 10 minutes has passed. You can now start using the box.
Please note, to ensure smooth operation after the update has completed, we recommend choosing the option to WIPE DATA when installing this update. You will need to re-download applications and add-ons, please backup any important files first.