The DroiX® W10 brings the best of both worlds in terms of operating systems – with Dual Boot support for Android and Windows version 10. Inside the device are some respectable hardware specifications; an Intel Atom Z3735F Quad Core processor, 2GB of memory and 32GB of storage. What is truly amazing, is that it all fits inside a case that is slightly smaller than a DVD!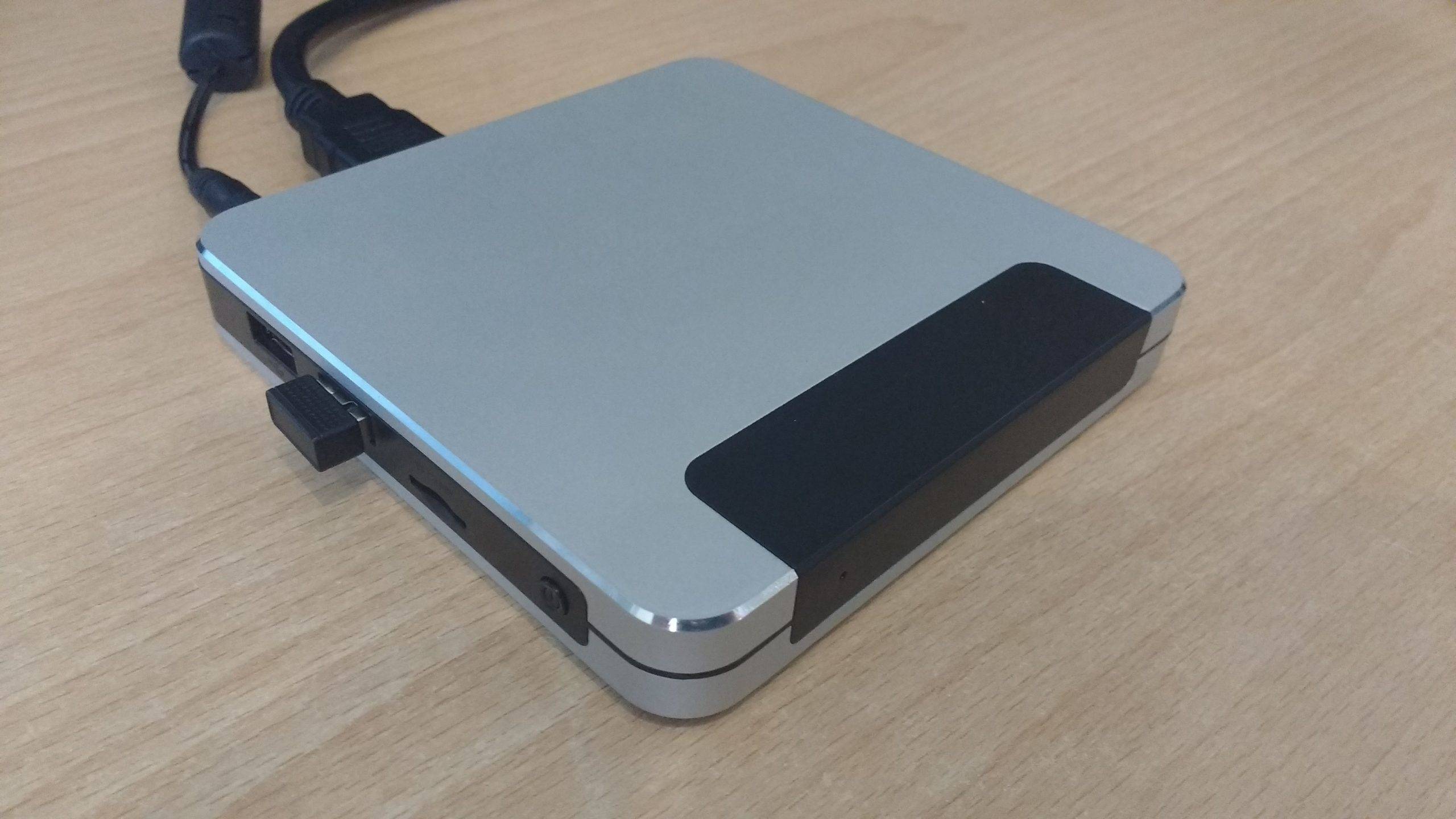 The black and silver aluminium case is just under 12cm square and 1.7cm high. Found on the back are a stereo audio jack, ethernet, HDMI, USB (OTG) port and power socket. On one side are two USB ports, a microSD memory card slot and the power button. The DroiX® W10 looks sleek and stylish and won't feel out of place at home on a TV stand, but is also small enough, if needed, to keep behind a TV or in a cabinet.
The DroiX® W10 has a good choice of connectivity options. WiFi 802.11a/b/g/n is supported, as well as the aforementioned ethernet. Bluetooth is also present, if you wish to connect to a keyboard, remote or audio device. They all work in both operating systems.
I will start with covering the Windows operating system which is the Windows 10 Home edition. This is a full version of Windows, just like what you would find on your home desktop or laptop PC. It was sometimes hard to convince disbelieving friends that this is not a 'reskinned' Android or Linux operating system, it really is Windows running on such a small device! All the software you get with Windows 10 on your PC can be found on the DroiX® W10 such as Cortana, Windows Store, Windows Update and OneDrive.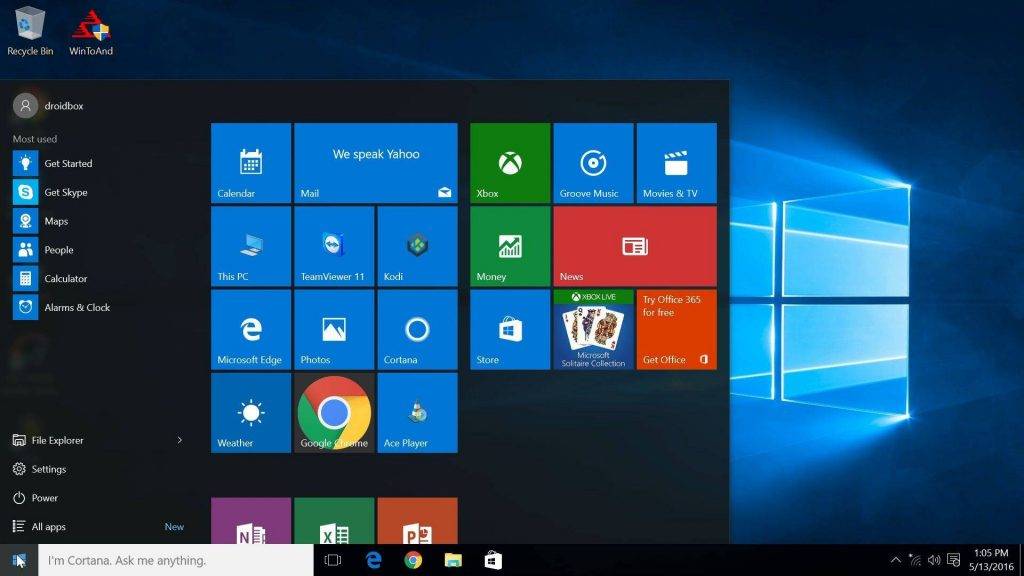 The DroiX® W10 comes with a few additional pieces of software to get you started and you are also free to download and install any software you desire. My first port of call was the media player Kodi which works great on the W10. All of my favourite add-ons and programs worked very well. Other software such as Office, Google Chrome web browsing and media players worked great.
If you are expecting to play any games on Windows you will find it a challenge. The W10 is not designed for playing graphically intensive games, and you will be hard pressed to run many, unless they are quite old or have very basic recommended specifications.
All in all, the DroiX® W10 running Windows performs very well. It can tackle all the general day to day software just fine. It can slow down a little if there are a lot of programs running at the same time, but a web browser and media player for example will happily run together.
The DroiX® W10 comes with Android 4.4 KitKat installed and a few apps to get you up and running. Kodi comes pre-installed but it is a slightly older version so you may want to update it. You can easily download the very latest version (16 at the time of writing) from the DroiX® website and update it on the W10, it only takes a minute or two. Kodi runs very well and all the same add-ons and programs I installed on Windows worked well.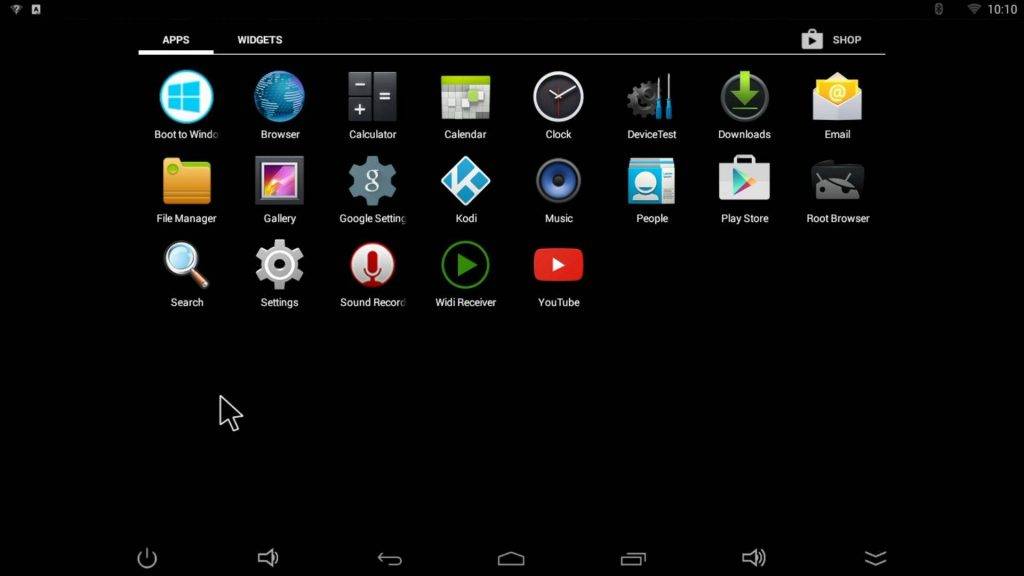 Apart from the usual pre-installed apps such as Browser, Calculator, Email etc. there is not a lot of software installed. There is however full access to the Google Play Store with many thousands of apps for you to choose from and download. This will also update any currently installed apps on your W10.
It is worth noting that you do not get an input device with the DroiX® W10. Many people, including myself, will have a spare mouse and keyboard laying around, but if not, you can get one of the accessories from DroiX®. I tested the W10 with the DroiX® i12 keyboard, it is fairly compact and is perfect for using on your lap or table. It is wireless and also has a touchpad for moving the mouse cursor. I can highly recommend using the i12 keyboard with the W10.
The Android side of the DroiX® W10 works much like other Android devices from DroiX®, but after spending time with Windows I prefered to use this. With Windows there is a wide choice of software for usage in desktop environments. In particular I enjoyed using the VPN software IPVanish on Windows (also available for Android) to firstly provide security and anonymity while browsing, but also to allow access to geo-blocked websites. IPVanish works great, and there are many access points around the world to choose from. As a DroiX® customer, I also got my first month of IPVanish for just 99 cents (approximately 68 pence) which was an amazing price!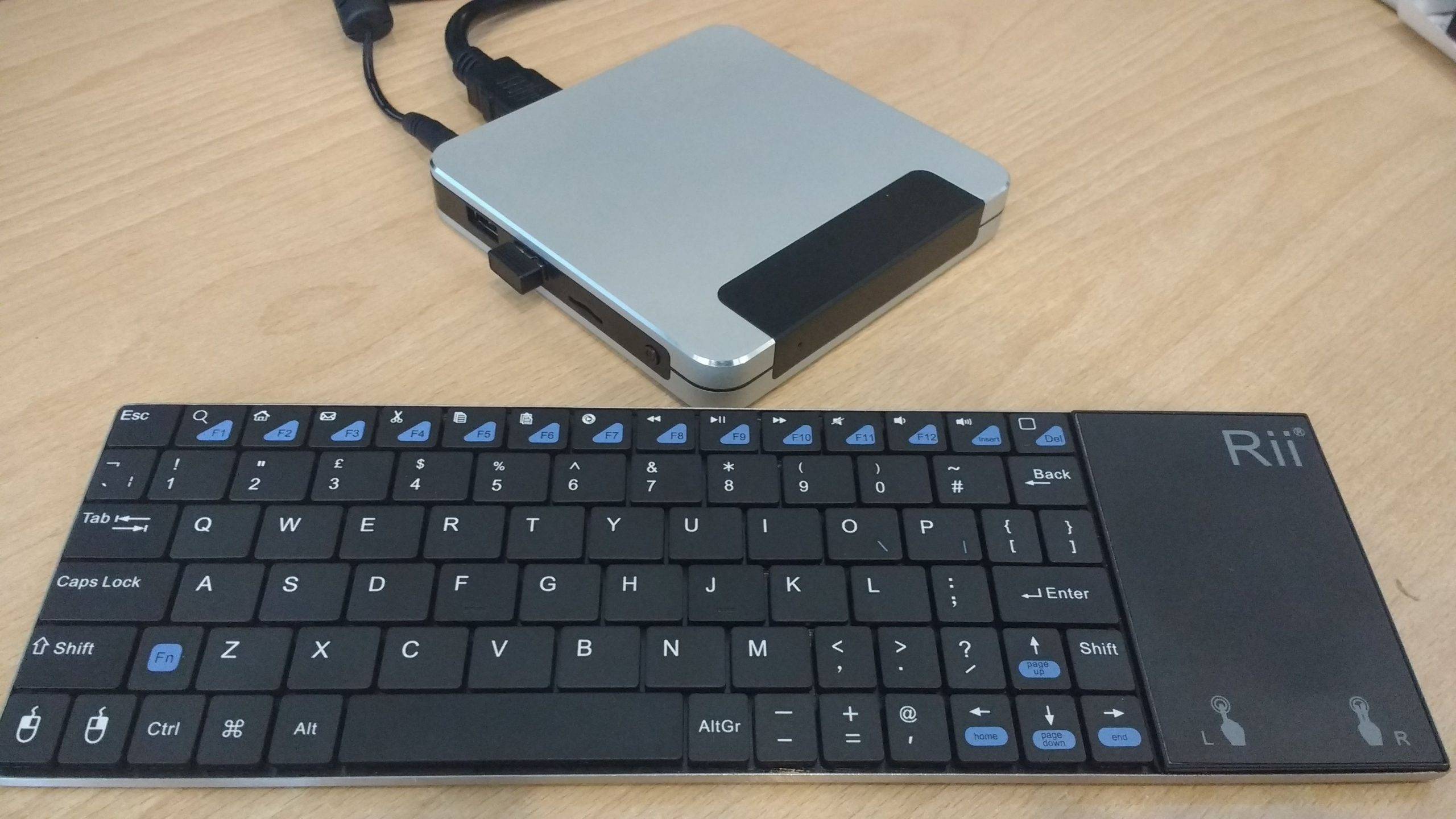 The DroiX® W10 is a great device, it provides a wonderful opportunity to have both Windows and Android operating systems in such as small unobtrusive box. Windows was my main reason for buying this and I am very happy with how it performs, in particular for media playing with IPVanish but also for general day to day use. Android does also have some benefits, the main one are the apps you can not find on Windows. With the DroiX® W10 you get the best of both worlds!
You can purchase the DroiX® W10 here.