Mini PC Beelink GT-R AMD Ryzen 5
AMD Ryzen 5 3550H 3.7GHz cTDP: 12-35W
Hasta 32 GB DDR4 de doble canal, 1 TB NVMe
Gráficos Radeon™ RX Vega 8
Compatibilidad concuatro monitores; 4K@60Hz
WiFi 6 y Bluetooth 5.1, USB 3.0 Tipo C
Starting at $ 717.26 Incl. VATStarting at $ 597.72 Excl. VAT
Frequently Bought Together
Description
De las mentes detrás de la serie GT King de cajas androides, y de otros numerosos PC de formato pequeño como el AP45, el MII-V y el U56, llega la última entrada en la familia de PC de formato pequeño: el Beelink GT-R.
Cuenta con el nuevo procesador AMD Ryzen 5 3550H a 2,1 GHz, capaz de aumentar automáticamente hasta unos considerables 3,7 GHz si es necesario, así como con el rendimiento de 1200 mhz de la GPU integrada Radeon Vega 8. Por no hablar de los velocísimos 256 GB, 512 GB o 1 TB de SSD NVMe (con espacio adicional para una M.2 SATAIII SSD, y un disco duro/SSD SATA de 2,5 pulgadas si se prefiere) y 8, 16 o 32 GB de memoria RAM DDR4 (ampliable hasta 64 GB en doble canal) y otros 1TB 2,5″ HDD (Para las variaciones aplicables) el GT-R es un mini PC polivalente que será el complemento perfecto para cualquier oficina doméstica o centro multimedia gracias a su combinación de rendimiento y tamaño reducido (mide aproximadamente sólo 16,8 x 12 x 4,7 cm).
¿Te cuesta encontrar la forma de conectar los dispositivos? No te preocupes más con la miríada de opciones que el GT-R ofrece desde el principio. Encaja fácilmente en cualquier configuración moderna con seis puertos USB 3.0, dos puertos HDMI, un puerto DisplayPort, un puerto USB-C, dos puertos Ethernet y un conector de audio de 3,5 mm orientado al frente.
El GT-R es compatible con la tecnología Wi-Fi 5, lo que garantiza una rápida velocidad de transferencia inalámbrica. Dondequiera que coloque el dispositivo, navegue con rapidez y comodidad.
El GT-R también incluye un lector de huellas dactilares situado en la parte superior de la carcasa, lo que permite a los amantes de la seguridad tener la tranquilidad de que no se podrá acceder a su sistema.
Una característica poco común del GT-R es también la presencia de un botón de reinicio del CMOS dedicado en la parte frontal de su dispositivo. Esto facilita la resolución de problemas en caso de que se produzca algún problema con la conexión de distintos tipos de hardware.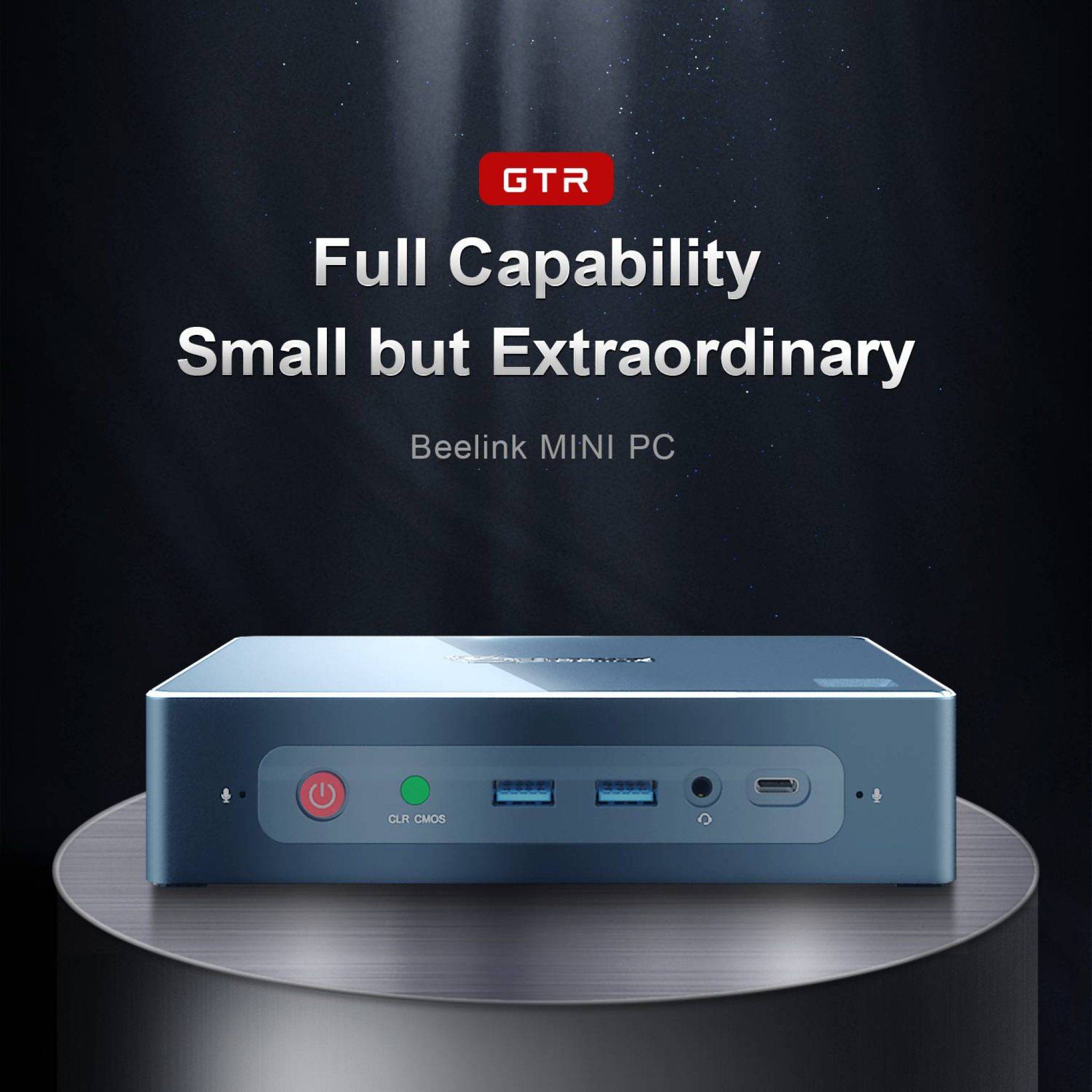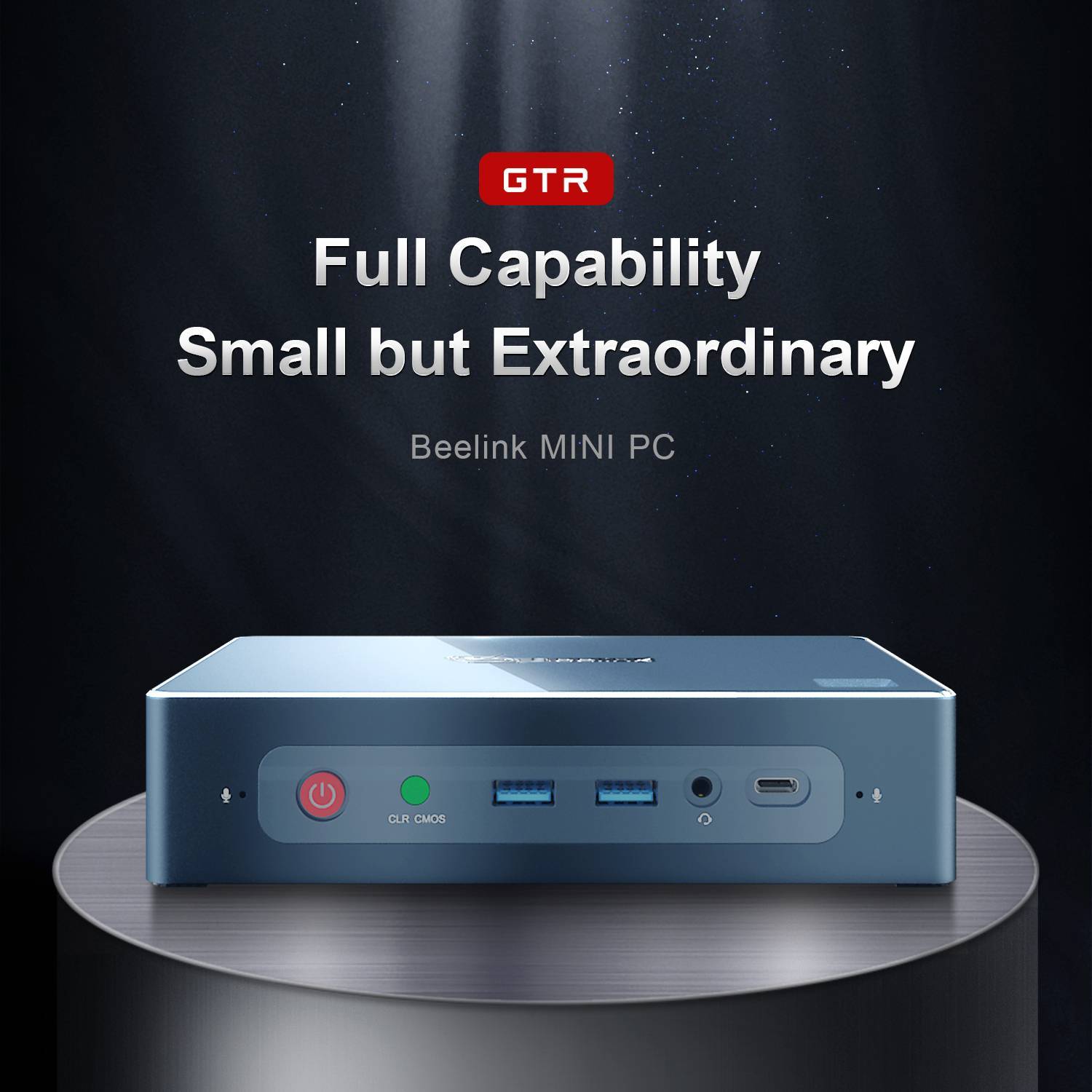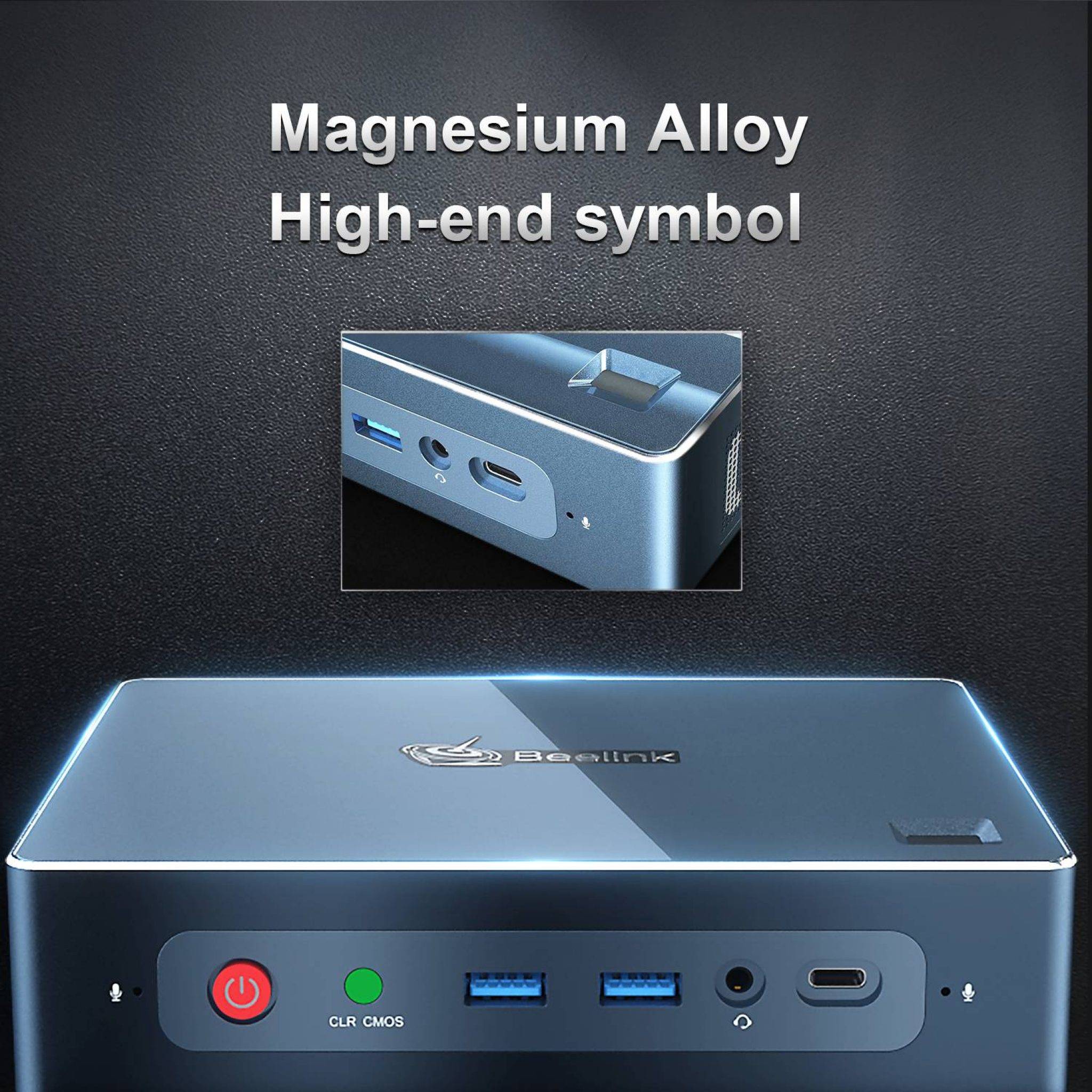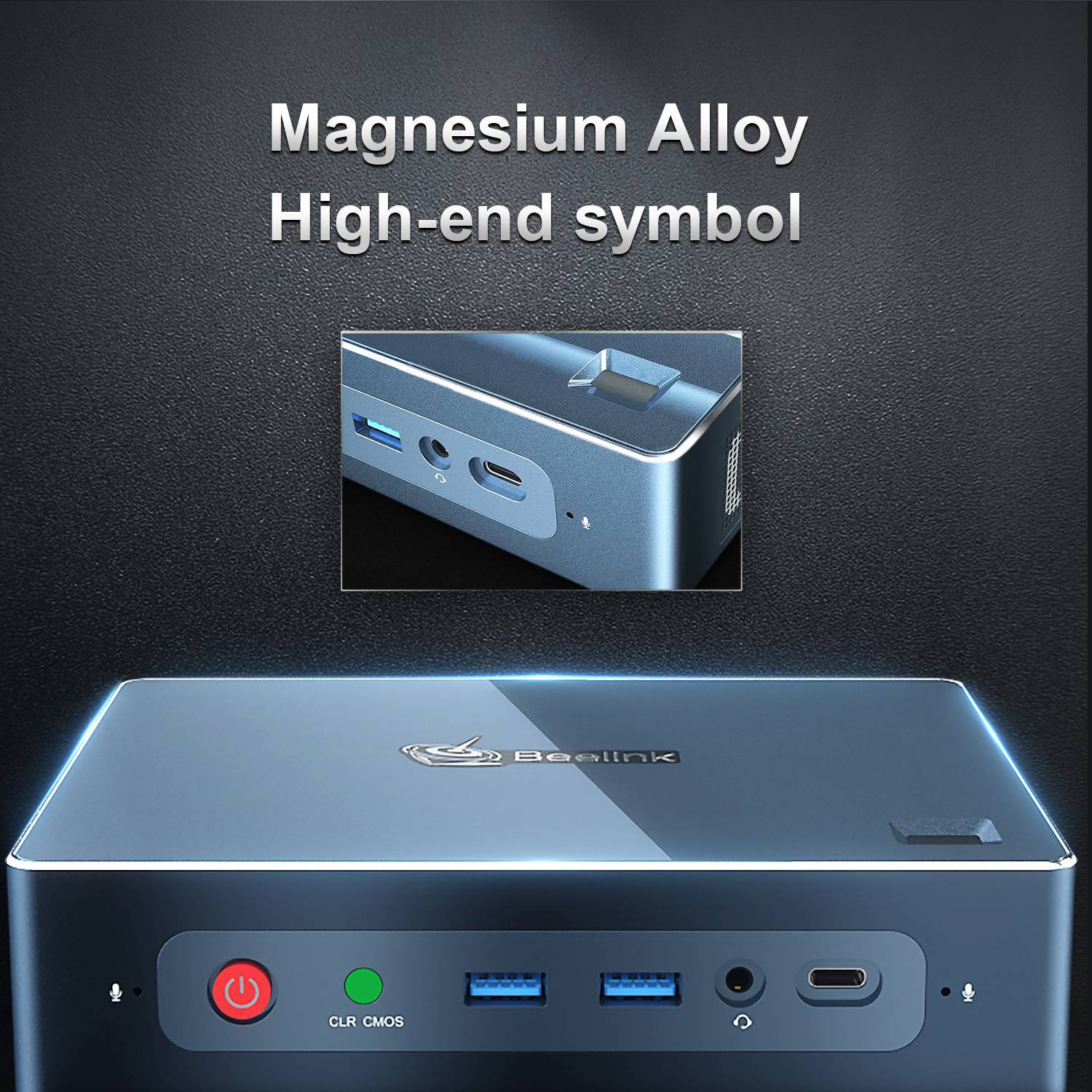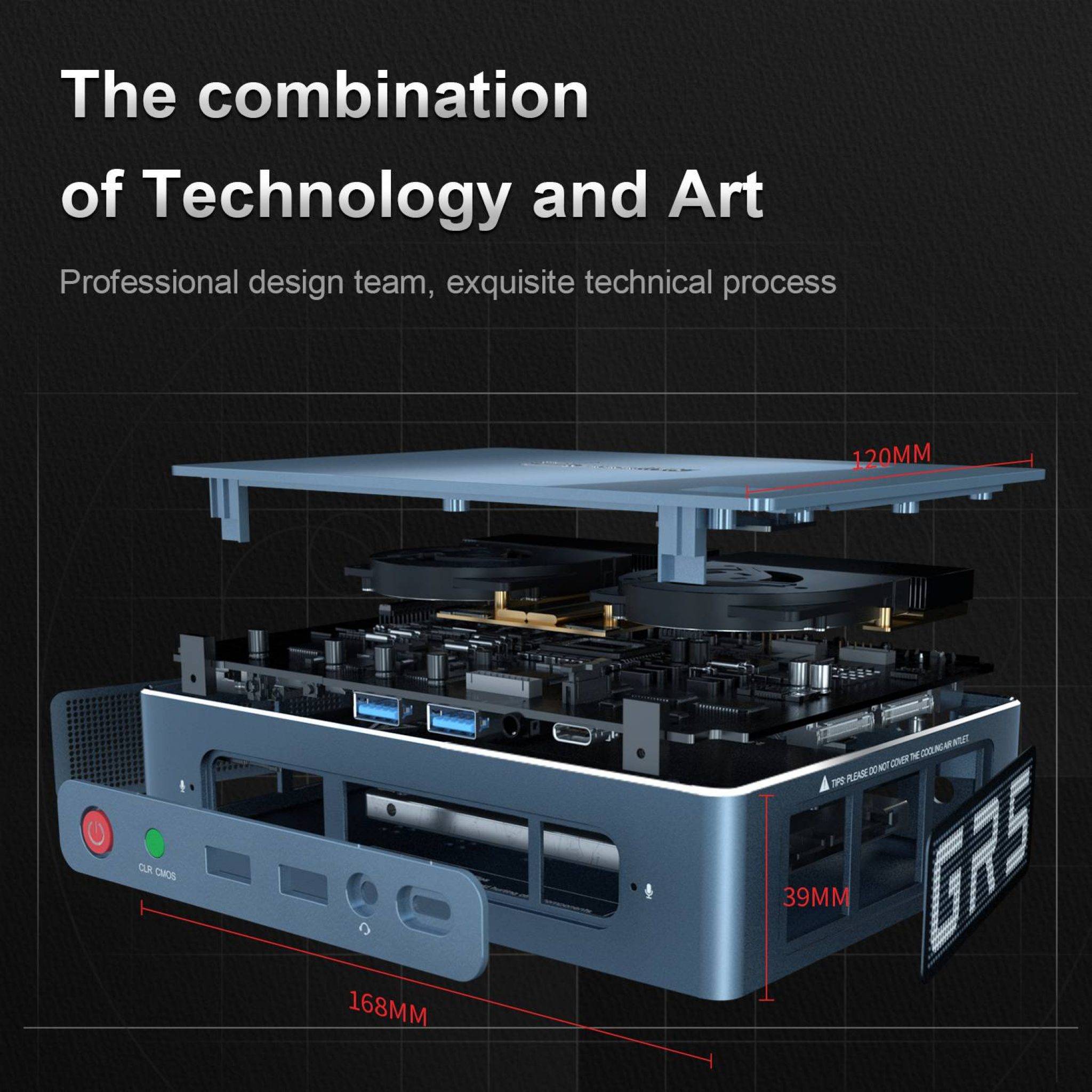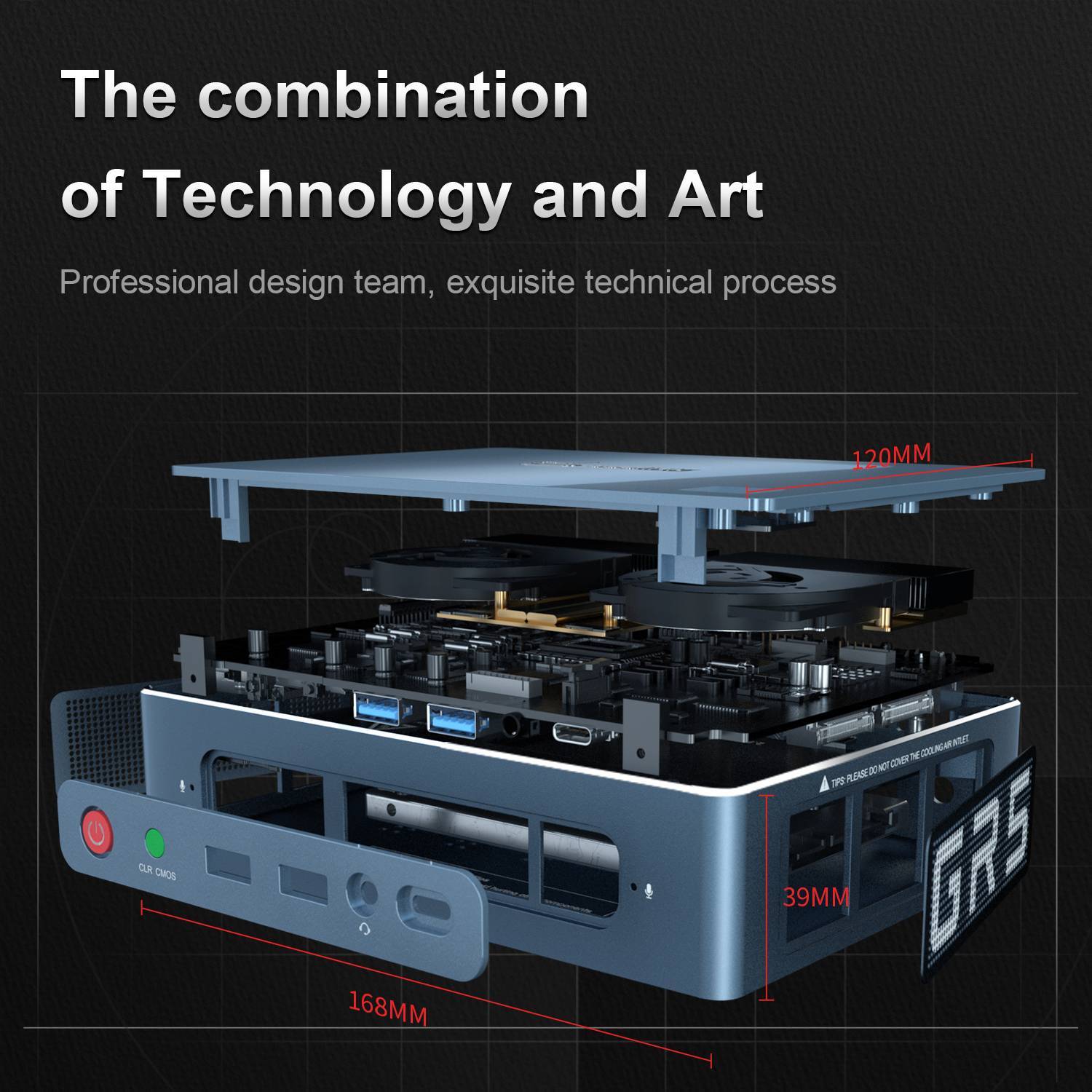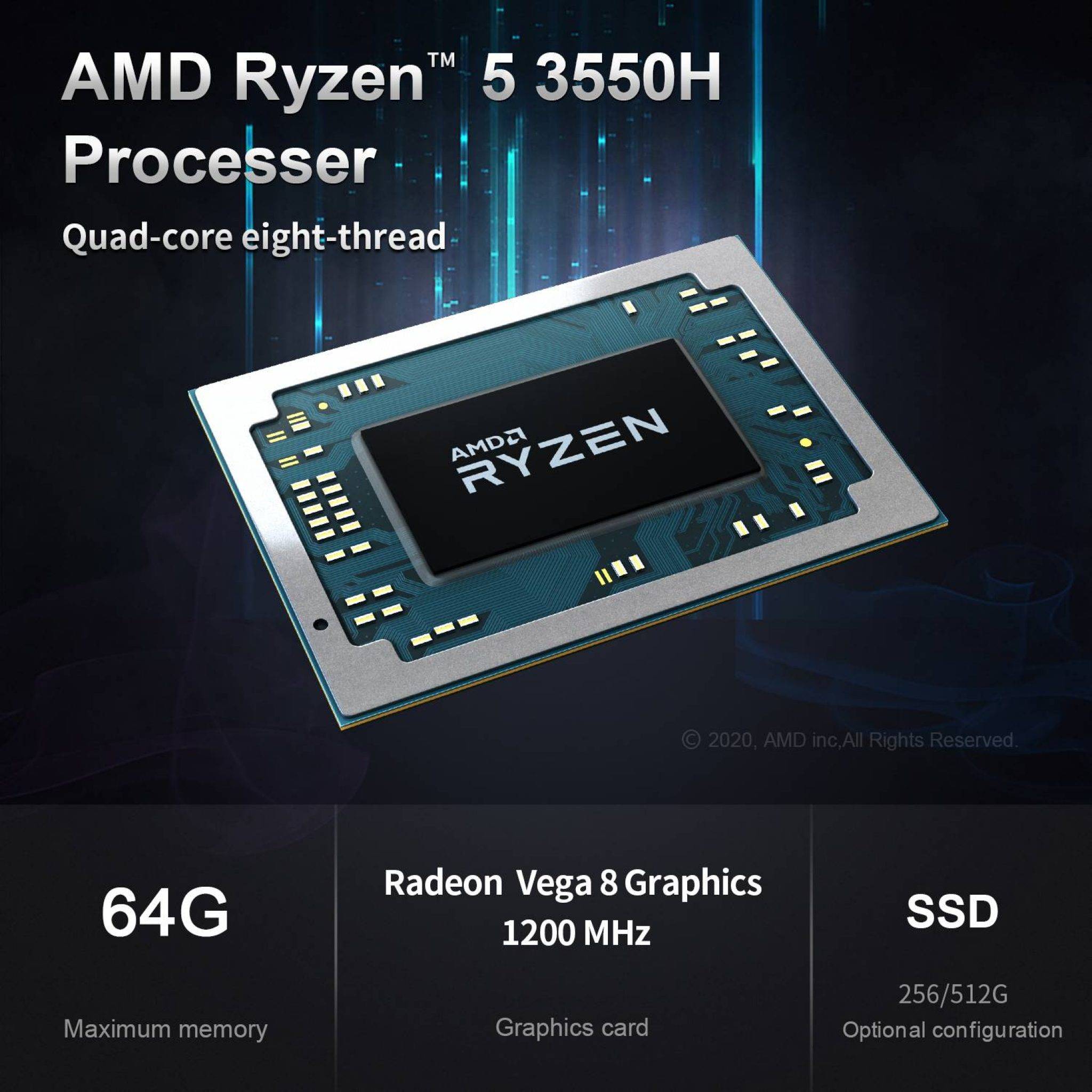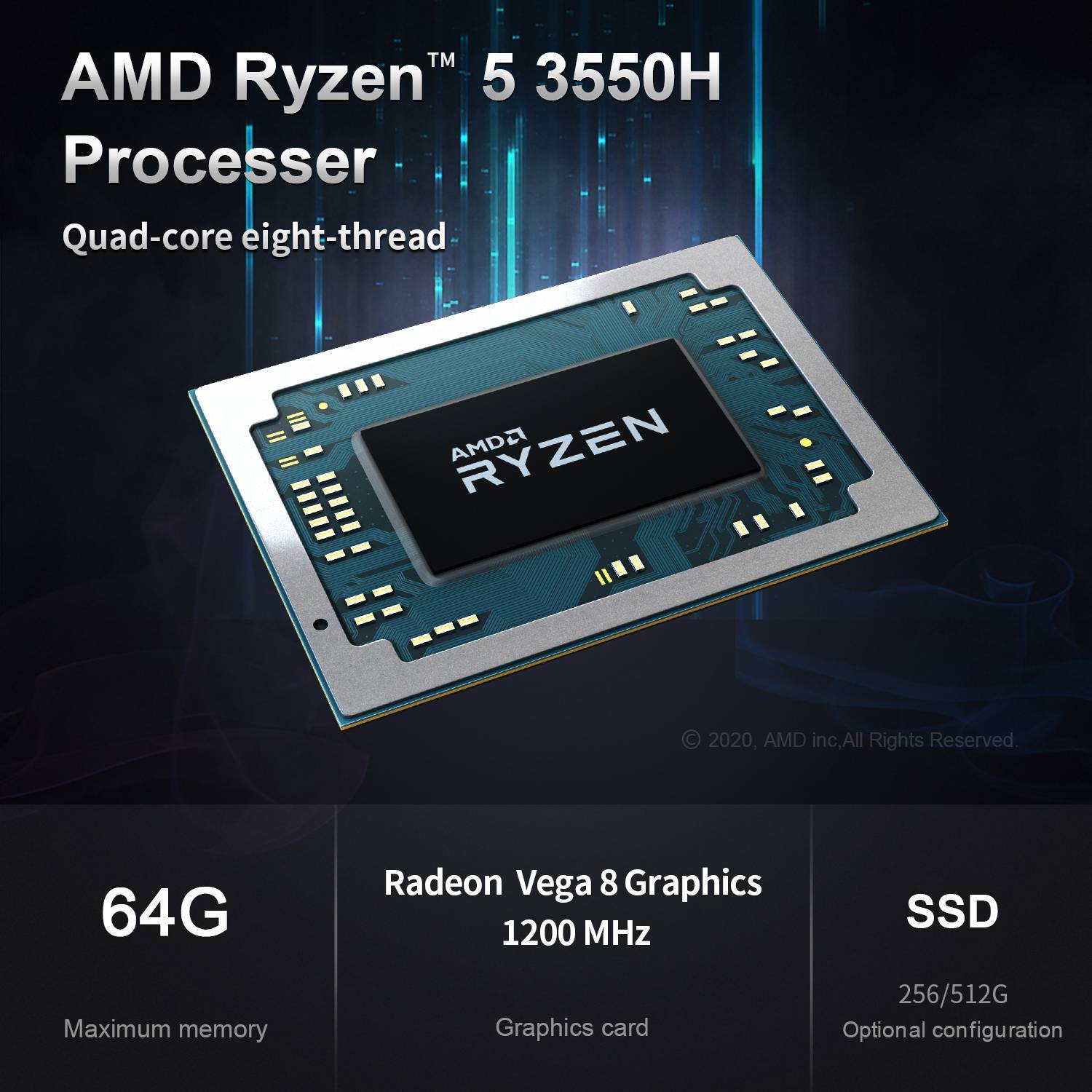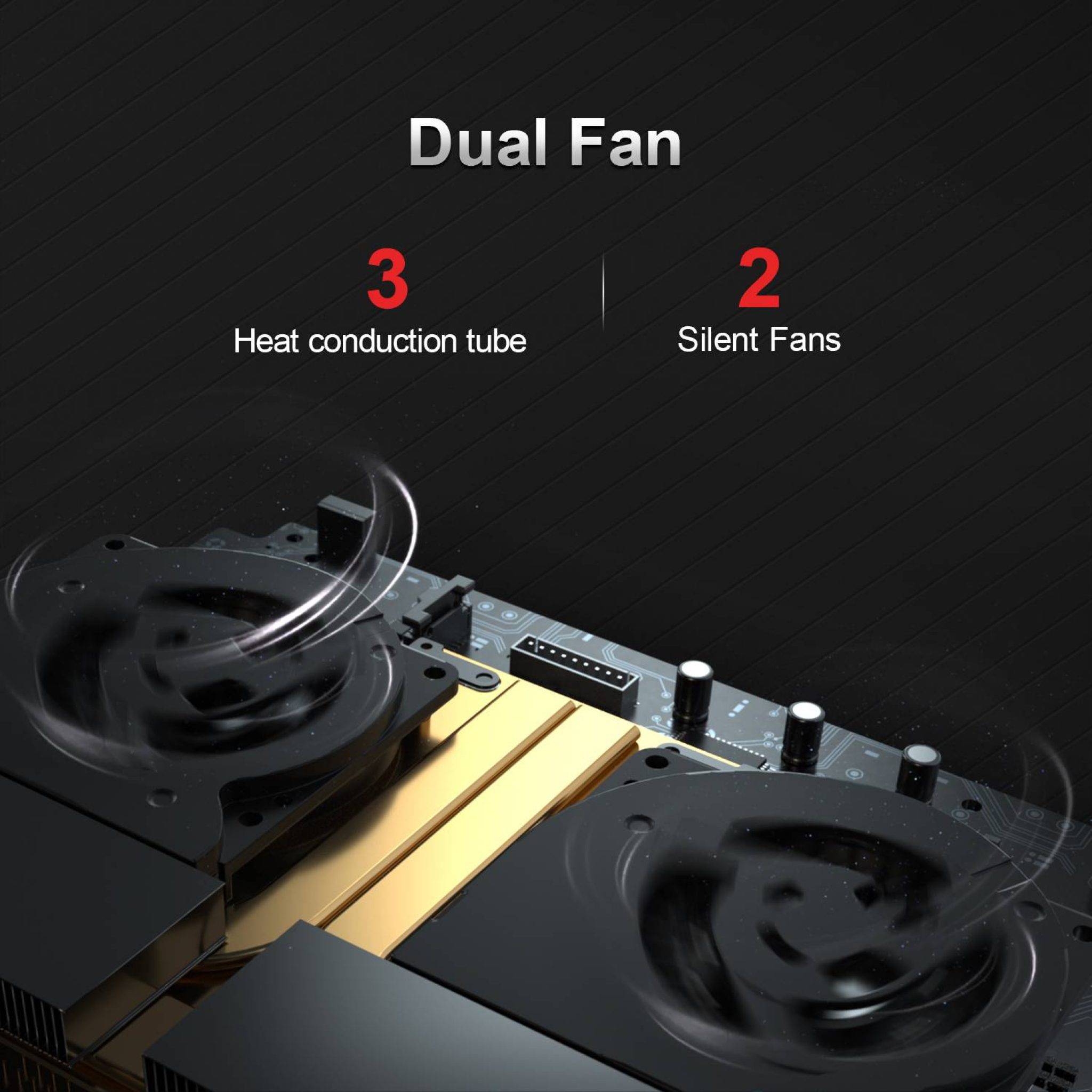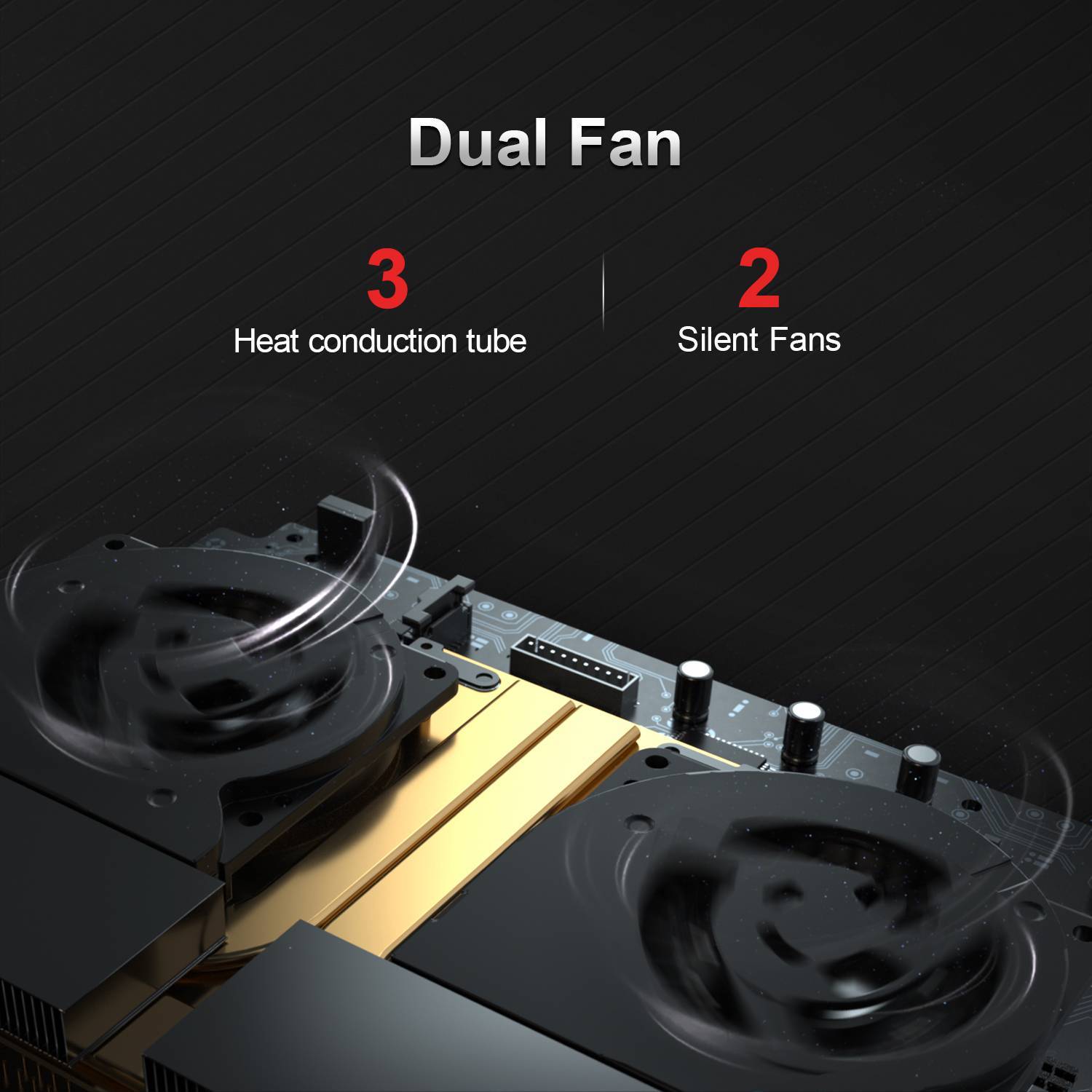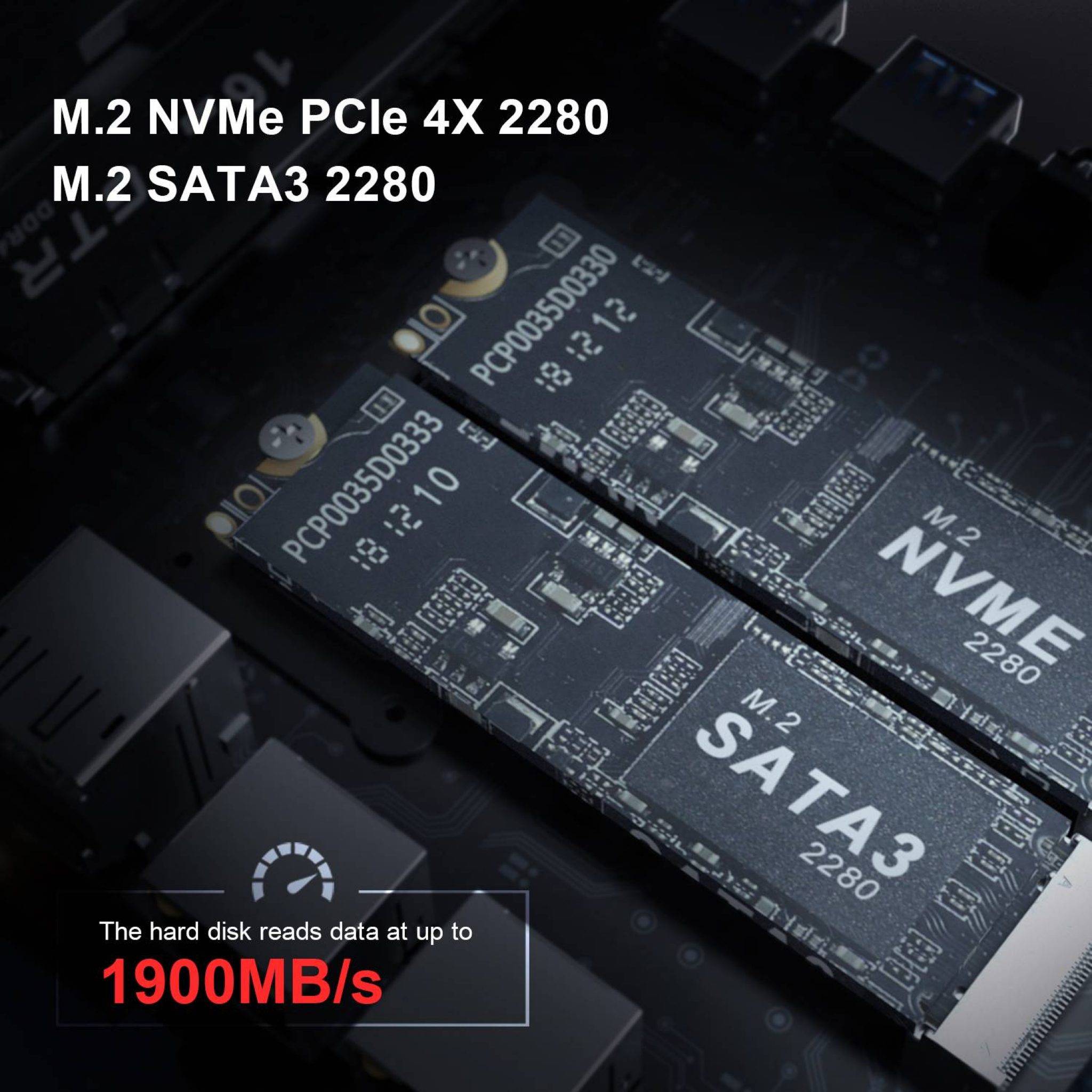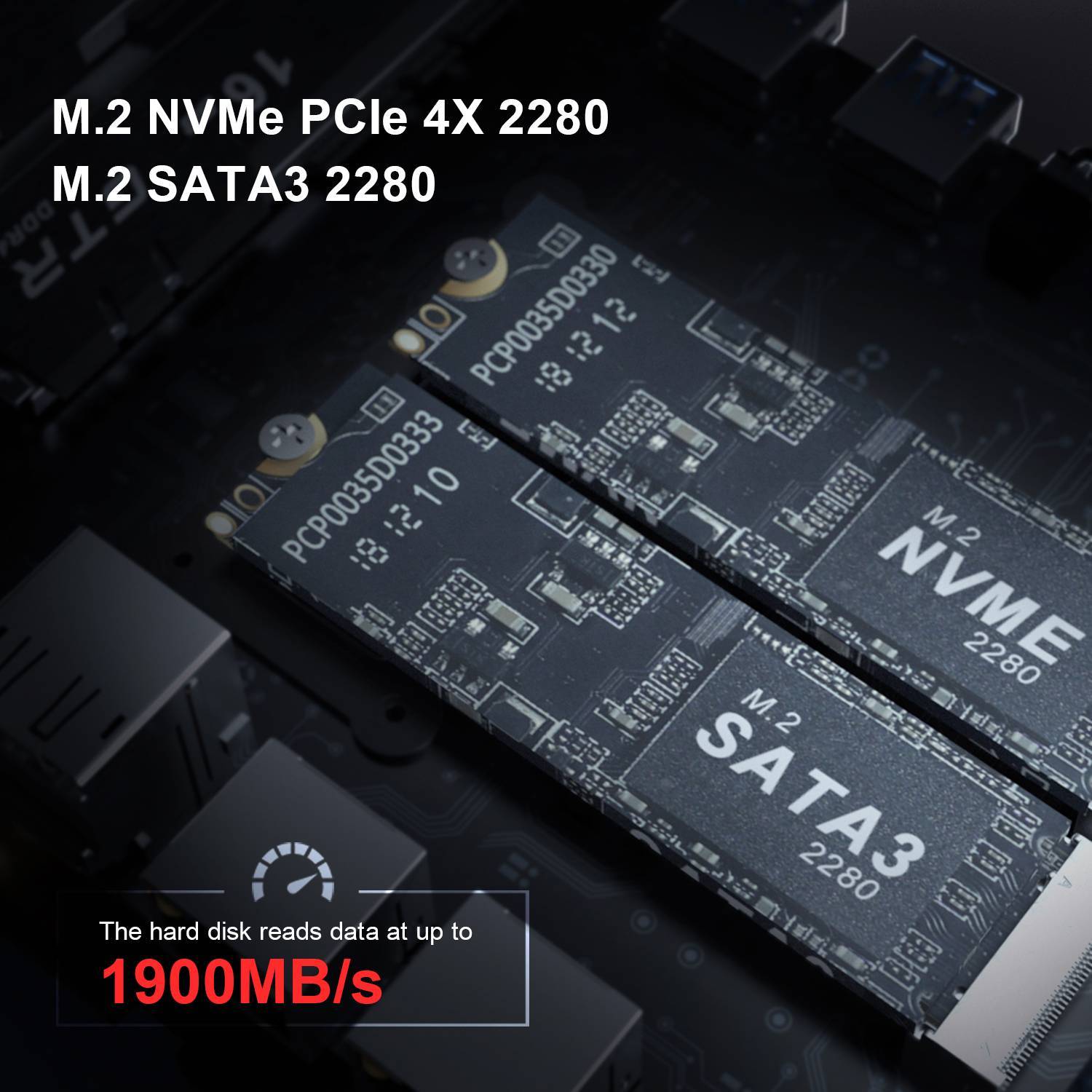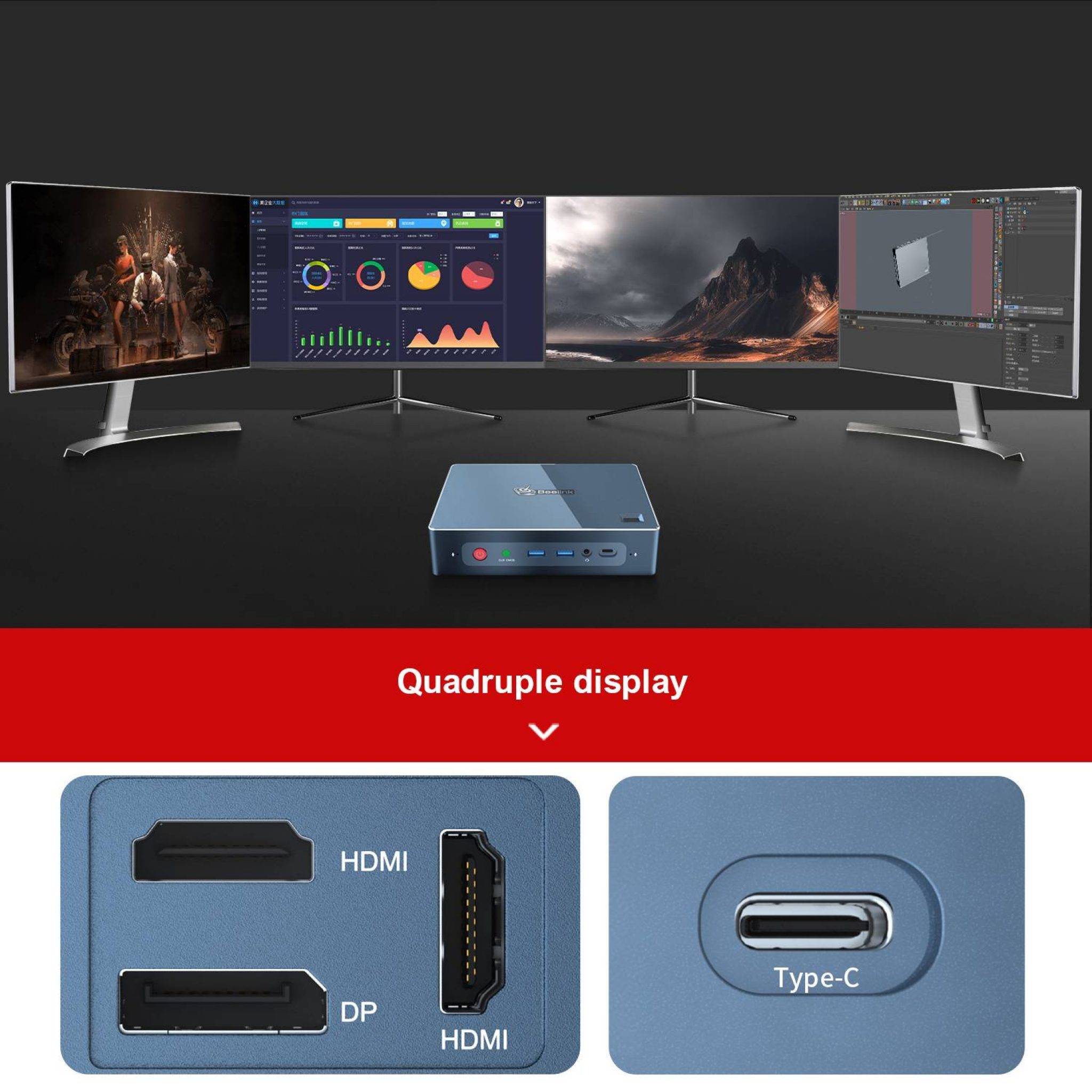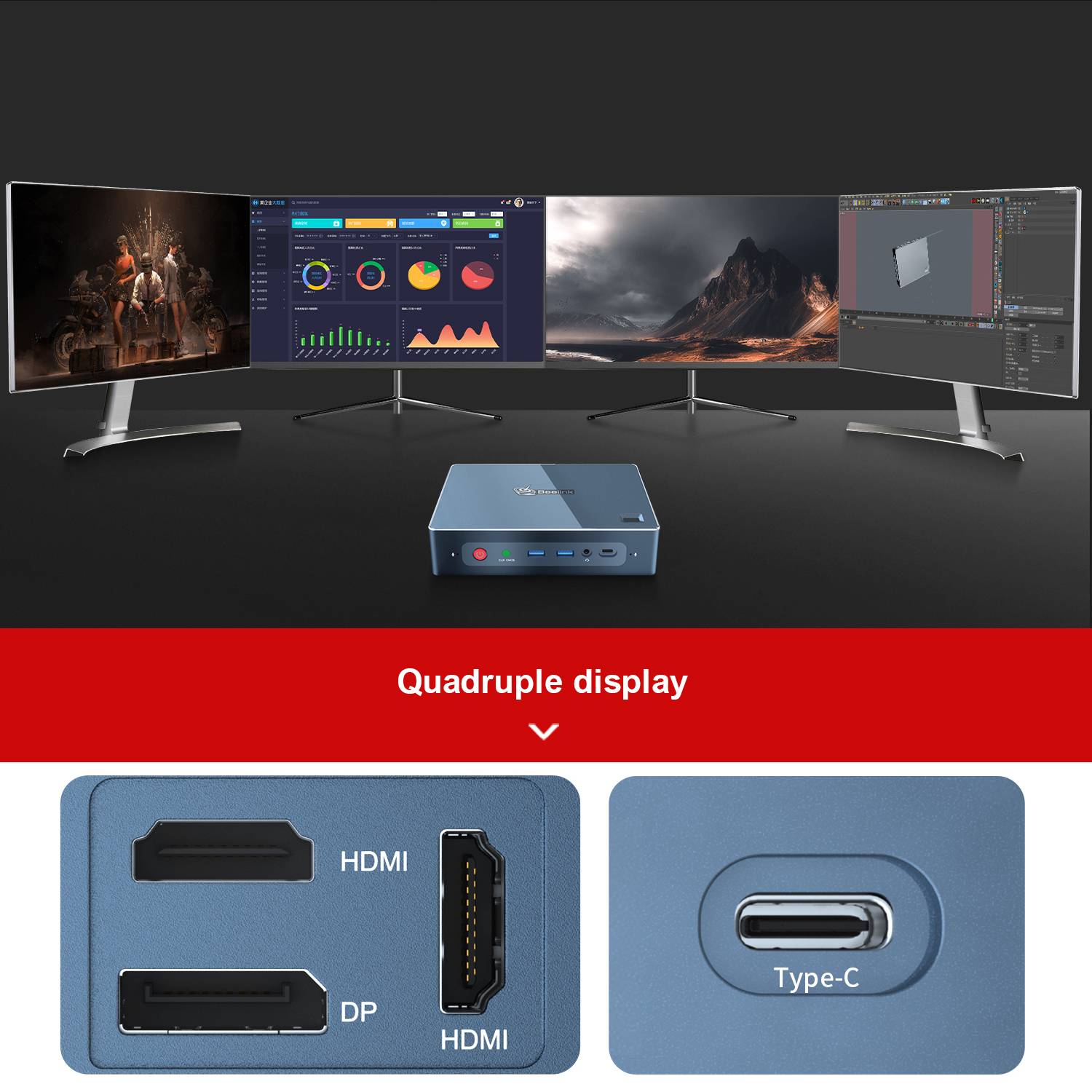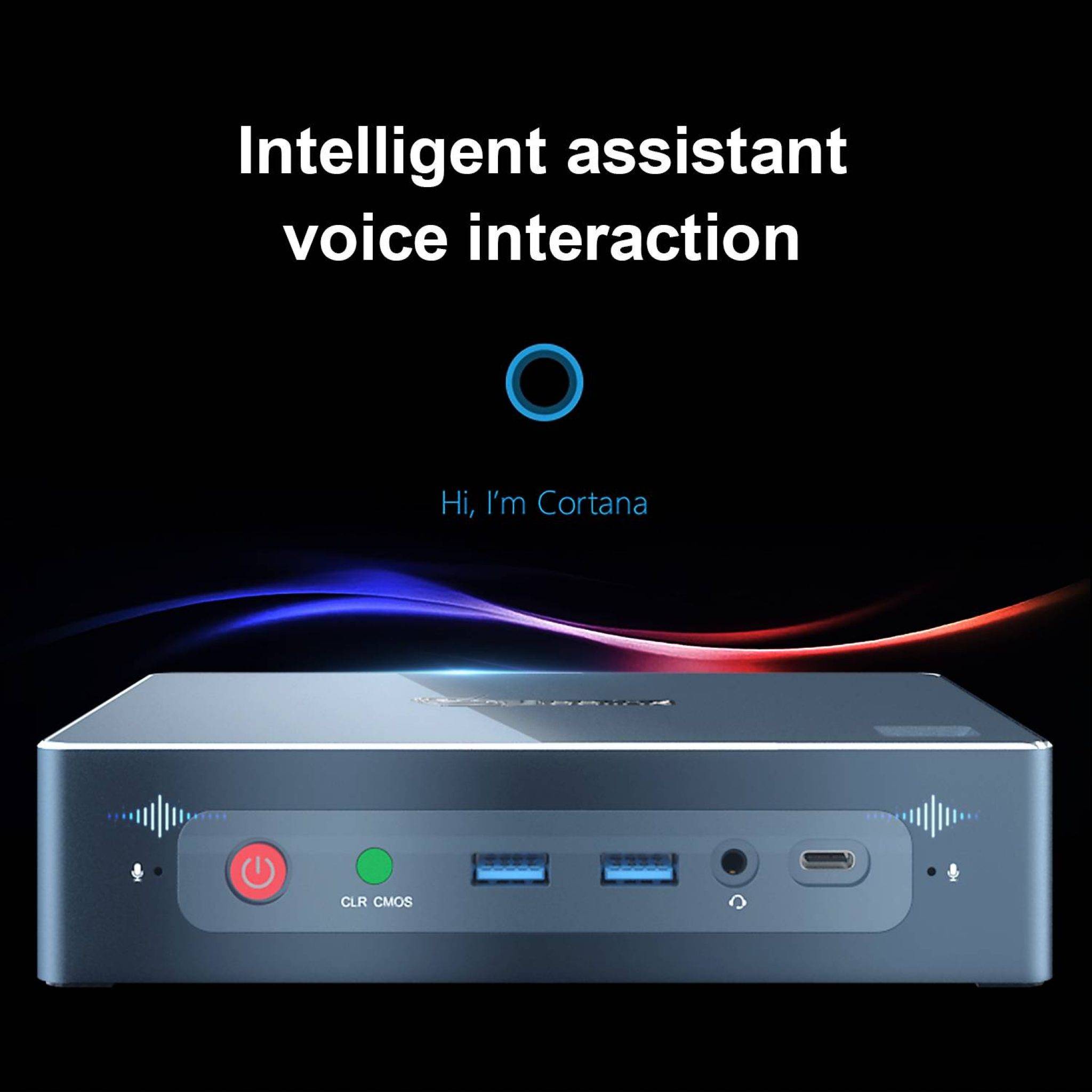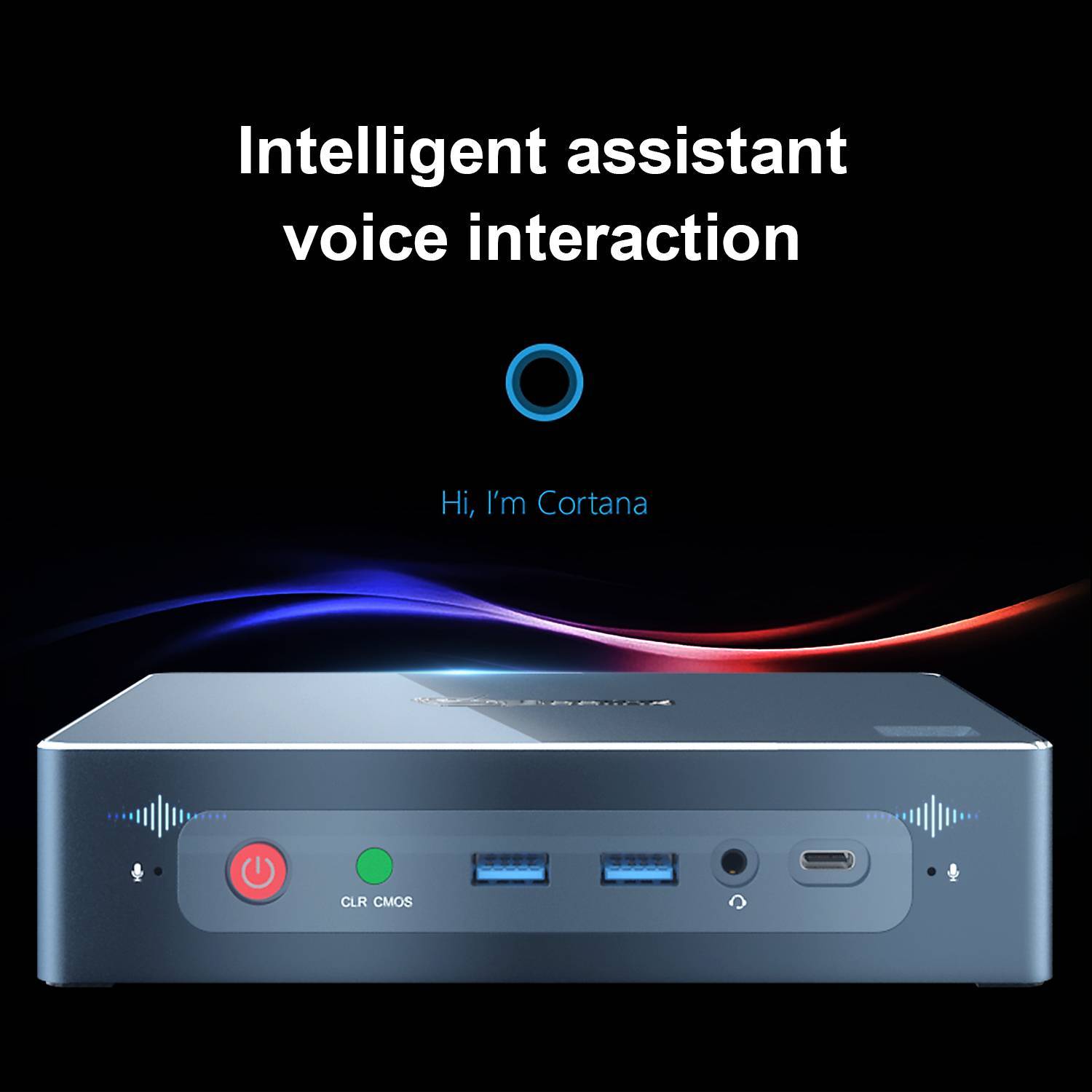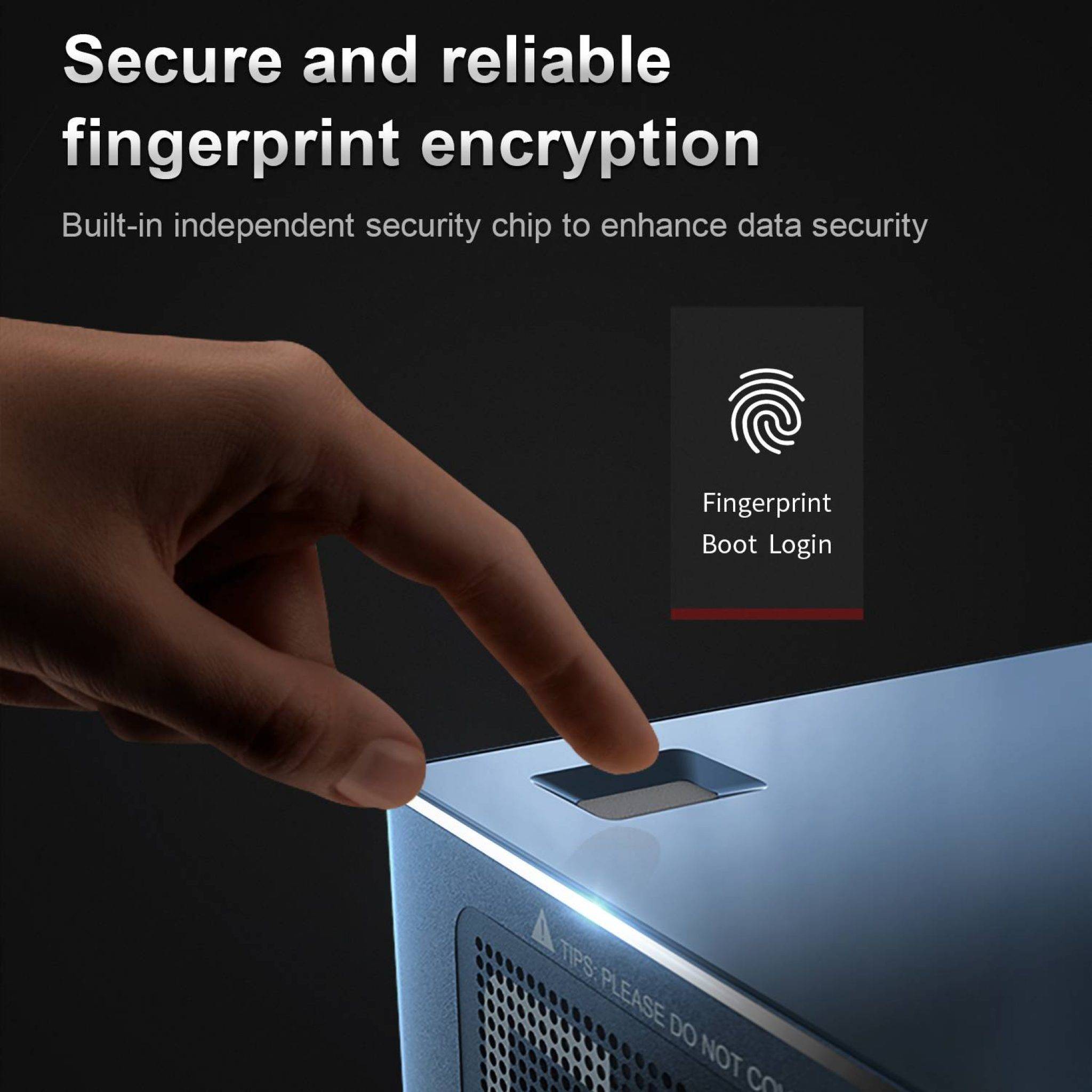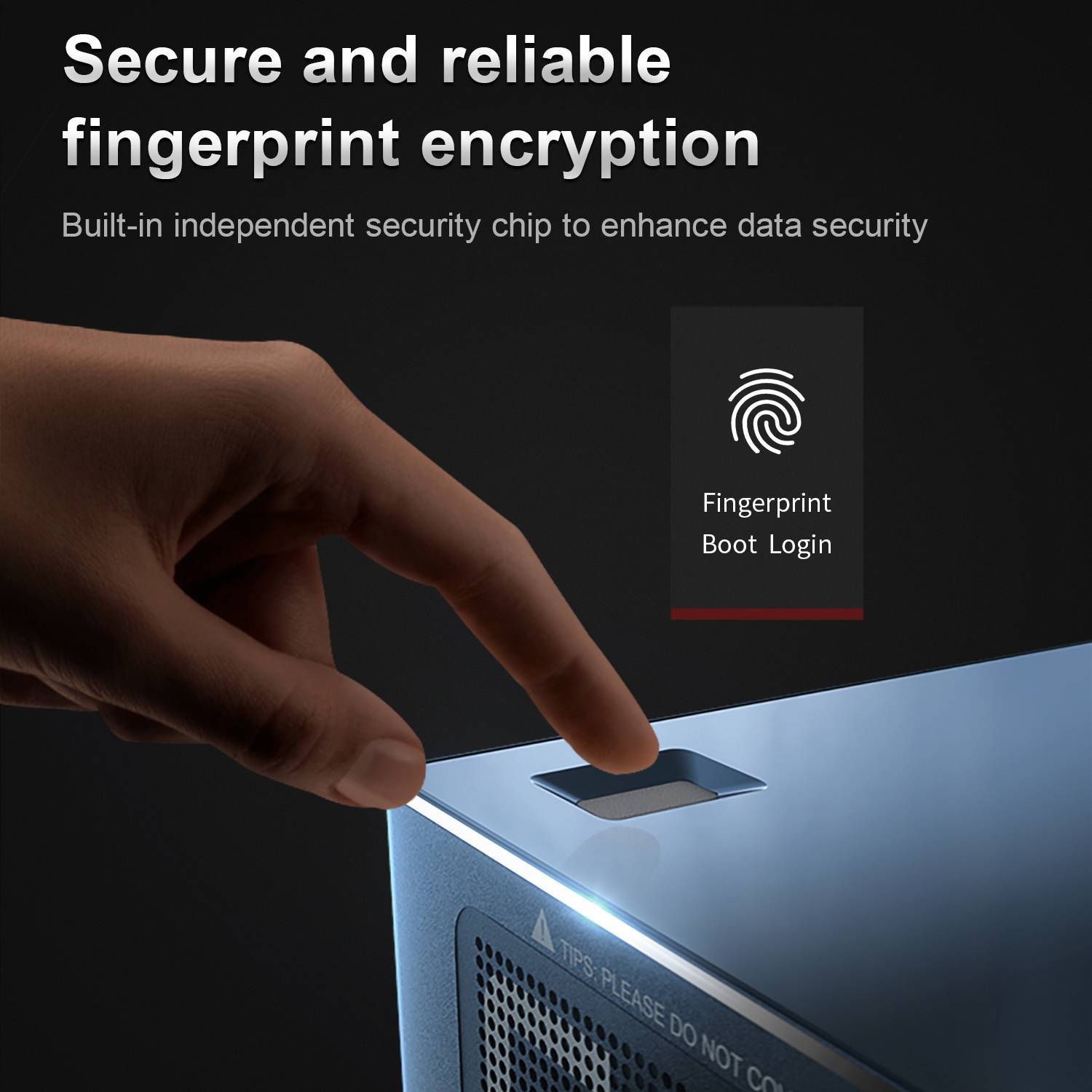 Technical Specifications
Softwares
OS
Windows 10 Home
Processor
Version
Ryzen 7 3750H
Base Frequency
2.30 Ghz
Turbo Frequency
4.00 Ghz
# Cores
4
# Threads
8
Graphics Processor
Manufacturer
AMD
Model
Radeon™ RX Vega 10 Graphics
Turbo Frequency
1.40 Ghz
Displays Supported
4
Graphics Core Count
10
DirectX Support
✓
AMD SenseMI Technology
✓
AMD FreeSync™ Technology
✓
Memory/Storage
RAM
16GB/32GB/64GB Depending on the model purchased
RAM(spec)
DDR4 (SO-DIMM)
Network
Ethernet
10/100/1000M Ethernet Adapter (RJ45)
Wi-Fi
Wi-Fi: 802.11ax Wi-Fi 6 wireless networking
Bluetooth
5.0
I/O Interface
USB
1x USB Type-C Thunderbolt (3.0 - Gen1) ; 6x USB Type-A (3.0)
Video
1x Output via Type-C (Requires Adapter ; Not Included) ; 2x HDMI ; 1x DisplayPort
Audio
1x 3.5mm Headphone&Microphone Port ; 1x HDMI 2.0 port supports multichannel audio output
Adapter
19V/3A 57W Certification
Power
Input: 100-240V AC. 50/60Hz, Output: 19V 3A
Dimension/Weight
Product Dimensions
(L x W x H): 16.80 x 12.00 x 3.90 cm / 6.6 x 4.7 x 1.5 inches
Product Weight
666g / 1.46lb
Package Dimensions
(L x W x H): 18.00 x 12.90 x 11.00 cm / 7.0 x 5.07 x 4.33 inches
Package Weight
1363g / 3lb
Package Includes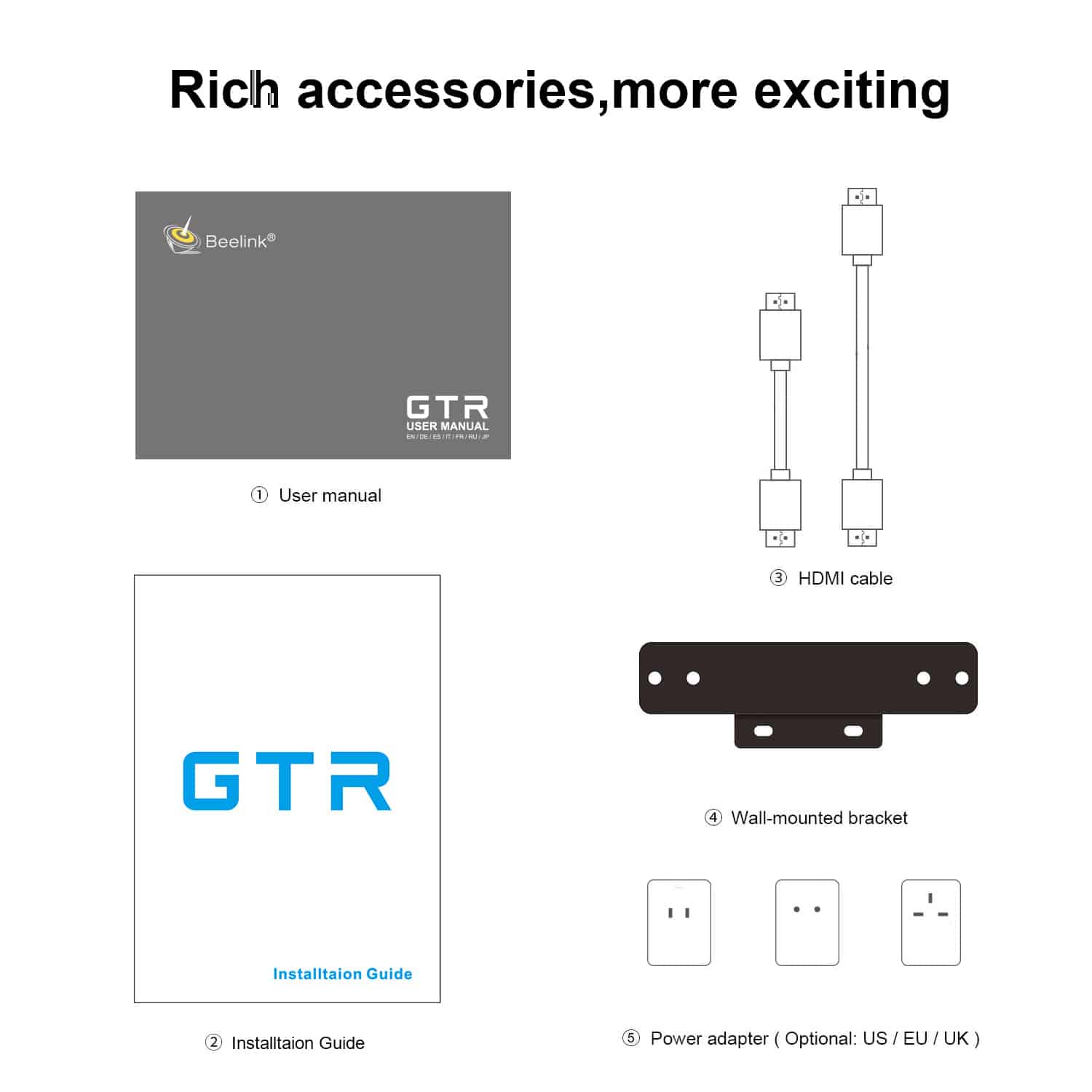 2* HDMI Cable
1* Mounting Bracket + Screws
1* Power Adapter
1* User Guide
Please Note
In line with the policy of continued development, the manufacturer reserves the right to amend the specifications without prior notification. The illustrations in the user manual are for reference only.
Reviews
Amazing machine
It's tiny, fairly quiet (compared to my old laptop), plenty connectivity options and was just plug and go from the box. The fingerprint login is handy, came with windows 11 and no bloatware pre-installed just a clean system. Performance is great, photo editing is fast and it can run my old elite:dangerous space game on high detail settings at 4k.
Perfect Little Computer
Really love this little computer; it does everything I need it to and I'm super impressed with it! It's quick and was easy to set up. I tested Genshin Impact straight away and it runs extremely smoothly with good settings for the graphic. I would genuinely recommend this computer to anyone. Plus it came a day early, which is always a bonus!
The only struggle I had was accessing the fingerprint reader but a quick Google and changing the bios' settings it was good to go! I bought the build with the lowest ram and SSD but it still functions beautifully.
I liked so much - silent, quic, good for me
GREAT (BUT)
Overall the Beelink GT-R is great. For as little as it is, it's very powerful. It is for my daughter and it works and does everything she wants it to. And the BUT is for the 32GB RAM and 1TB NvmeSSD The brand for these is KingSpec never heard of that brand and if you google KingSpec and look on YouTube you will see Linus tech tips talking about it. It's a shame it's not a more better brand but overall the machine works fine. The most important thing is my daughter is very happy with it
Solid little barebones box of goodness. I excite!!
Set this little beast up with 16GB of 3200Mhz ram and some wicked-fast nvme and sata drives. Currently rocking Manjaro and Windows 10. It's used for music production (with Windows) and Manjaro is basically a massive 4-desktopped crypto trading suite that I use ALL THE TIME. It's solid as a rock even when I'm highly leveraged and knee-deep in a bad trade that's gone so far south I've lost hope of all recovery. But like this little beast of a PC, I just keep on going.
Remember folks, bullruns make you money, but bear markets make you rich. Do yourself a favour and pick up one of these excellent little boxes and then use it to learn about what Bitcoin is and how it can literally change society for the betterment of all. You'll then be able to buy all the PC's you want and never have to work again. Just like me ;-)
Mini PC Beelink GT-R AMD Ryzen 5
Starting at $ 717.26 Incl. VATStarting at $ 597.72 Excl. VAT