With the GPD Win 3 finally rolling out and reaching the hands of the masses, we at DroiX are pleased to be able to bring such a wonderful device to our customers. As such, we've put together a form of GPD Win 3 review to give those who are unfamiliar, interested, or even on the fence about the device a broader look at its features and form.
The GPD Win 3 is the latest handheld released by Gamepad Digital. Following it's predecessors, the GPD Win, GPD Win 2, and the GPD Win Max. The GPD Win 3 is the culmination of years of feedback and experience in making handheld gaming PCs.
For the first time, GPD are stepping away from the "clamshell" PC design, and have gone with a "tablet" appearance similar to the Nintendo Switch. In fact, one could say that this is a Nintendo Switch-styled gaming PC.
With a crisp 720p screen, high-quality buttons, and a thunderbolt 4 port enabling numerous additional features (such as the ability to use a "docking station", the Win 3 is a powerhouse handheld PC that makes an excellent gift for any tech geek or avid PC gamer.
GPD Win 3 Review [Video]
We've prepared a video review for the GPD Win 3 here:
Hello and welcome to DroiX. Today we are checking out the brand new GPD Win 3 gaming handheld. We will be unboxing it, looking at the features, specifications, benchmark results, and wrapping it up to play some games and emulators.
Unboxing The GPD Win 3
Let us start with the unboxing.
Inside is the GPD Win 3, which we will show in more detail shortly.
Underneath is a screen protector and wipe, which you can apply to the screen to protect it.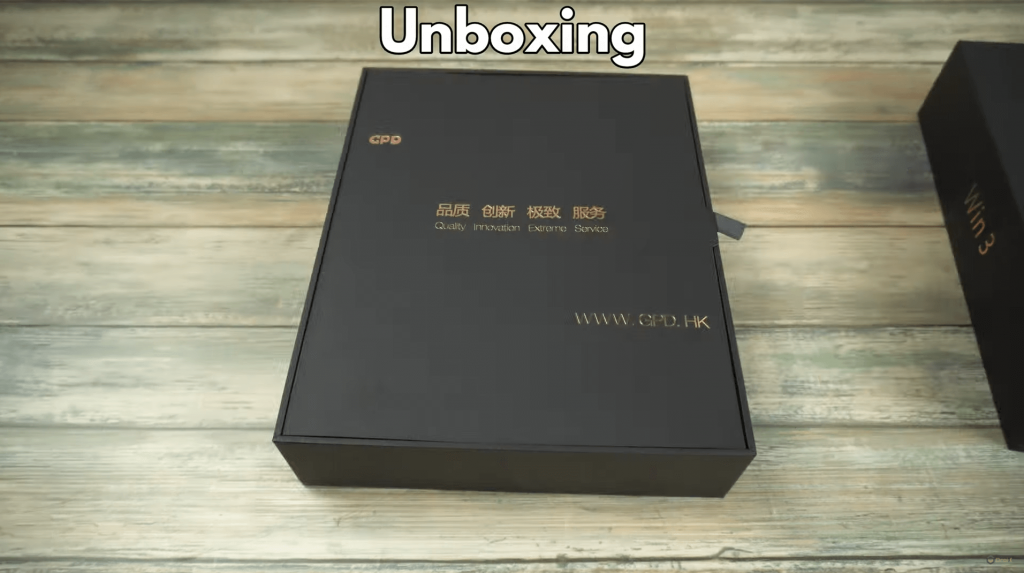 There is a quick start guide which is in full English. Also, check out our website Knowledge Base and Forums if you have any questions or check out some helpful guides.
Next, we have a power supply for the GPD Win 3. We will include the correct adaptor for your country.
And finally, there is a USB cable for charging your Win 3.
As an introductory bonus, DroiX customers will also receive a free GPD Win 3 Docking Station and Carry case. Please check the website for availability as there is limited stock. We will take a closer look at the Docking Station features a little later in the video.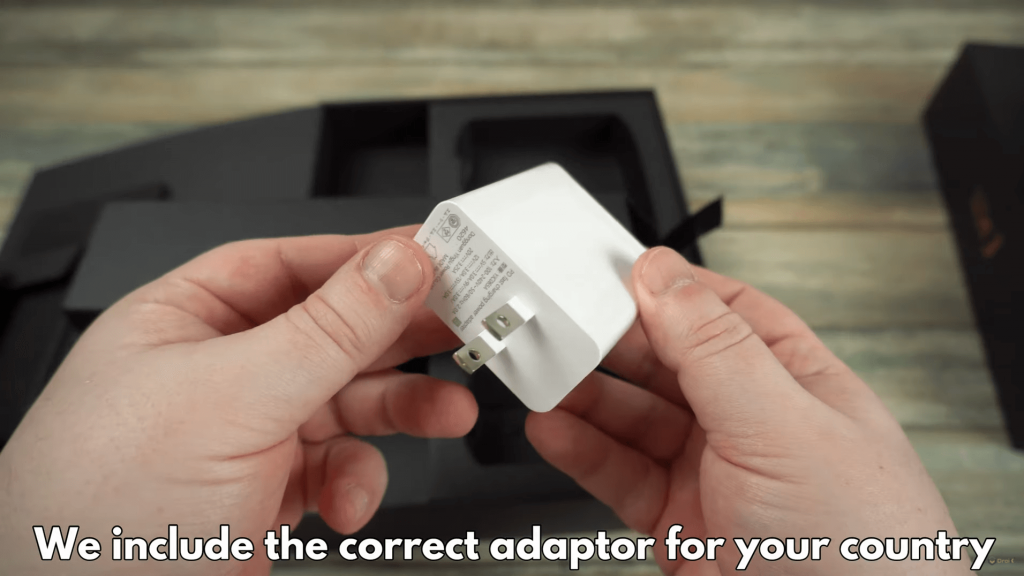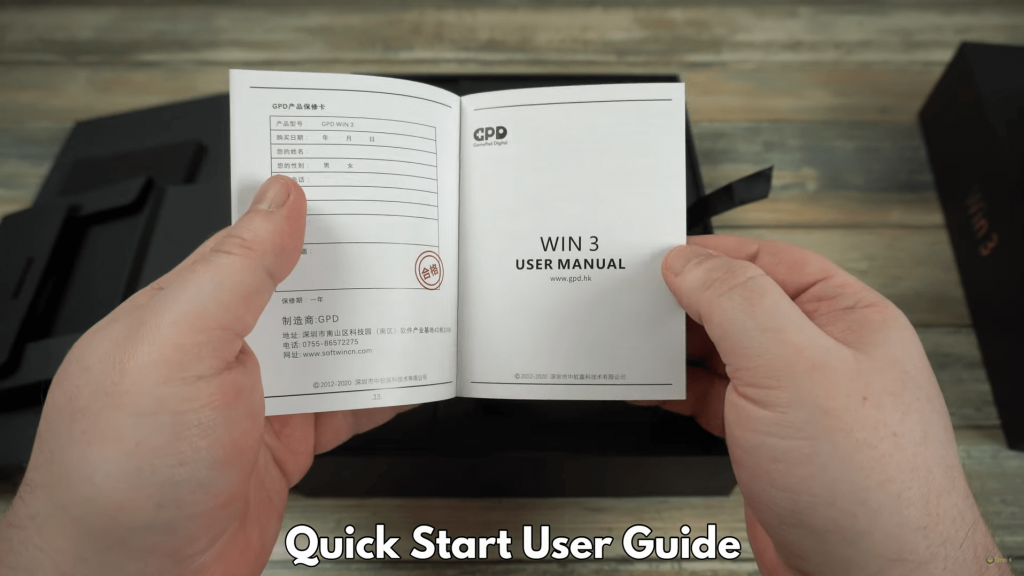 The GPD Win 3 is available in two colours, Silver and Space Grey. Other than the colour, there is no difference in specifications or features.
The GPD Win 3 features an H-IPS 5.5" 1280×720 4-point touchscreen display. It also has Corning Gorilla Glass 5 for excellent protection from scuffs.
There are two clickable analogue sticks made by ALPS, which are comfortable and offer pixel-precise movement. In addition, there is a D-Pad which is excellent for retro gaming.
Below the D-Pad, you can find SELECT and START buttons and the Charge and Power LED.
On the right, four gaming buttons handily have both Xbox and PlayStation symbols, which, like me, helps if you often forget the layout of the two.
Towards the bottom is a fingerprint sensor for easy logging into Windows.
And finally, there is an Xbox style Guide button that can be used for bringing up the Xbox game bar found in Windows 10.
It measures approximately 7.8 x 3.6 x 1 inches (or: 19.8 x 9.2 x 2.7 cm) in size and weighs 550 grams.
On the left side of the handheld, you can find a Micro SD Card slot and a switch that allows you to change between joystick and mouse input.
On the back, you can find two additional buttons which can be configured via the included software to perform a custom input. So, for example, you could set a button to be the M keyboard key to display a map in a game.
On the top of the Win 3 are incredibly comfortable Left and Right Shoulder and Trigger buttons.
There are Power, Volume Up and Down buttons and a 3.5mm headphone port.
Finally, there is a USB 3.0 port to which you can connect peripherals.
On the bottom is a USB Type-C Thunderbolt 4 compatible port which a charger, docking station or Thunderbolt 4 devices can connect to.
GPD has moved from the traditional clamshell design to bring a new slidable screen to reveal the keyboard.
It is touch-sensitive and has a backlight so that you will see the keys in the dark. The touch screen still works when the screen is up and can be easily pushed back down when the keyboard is not required.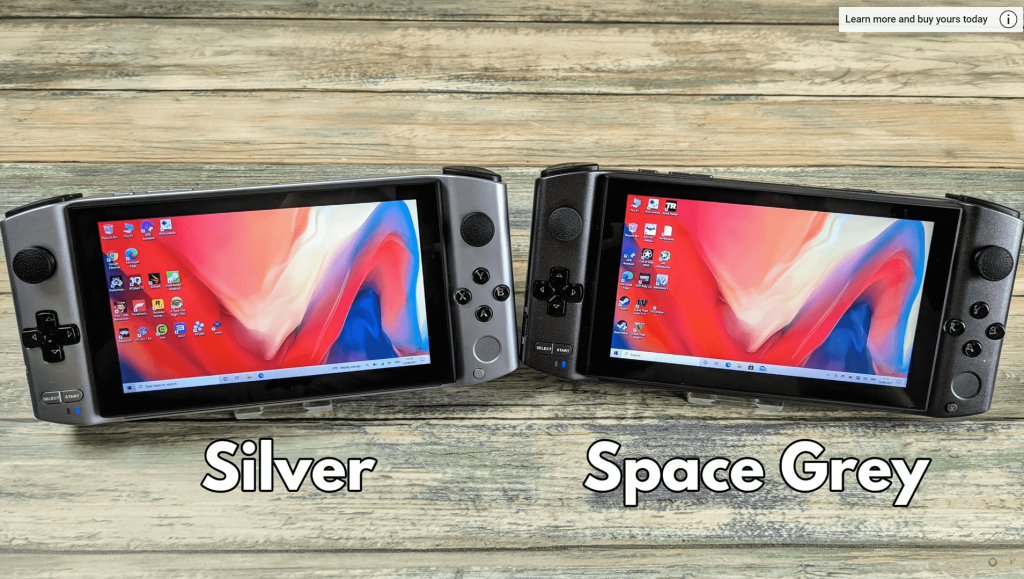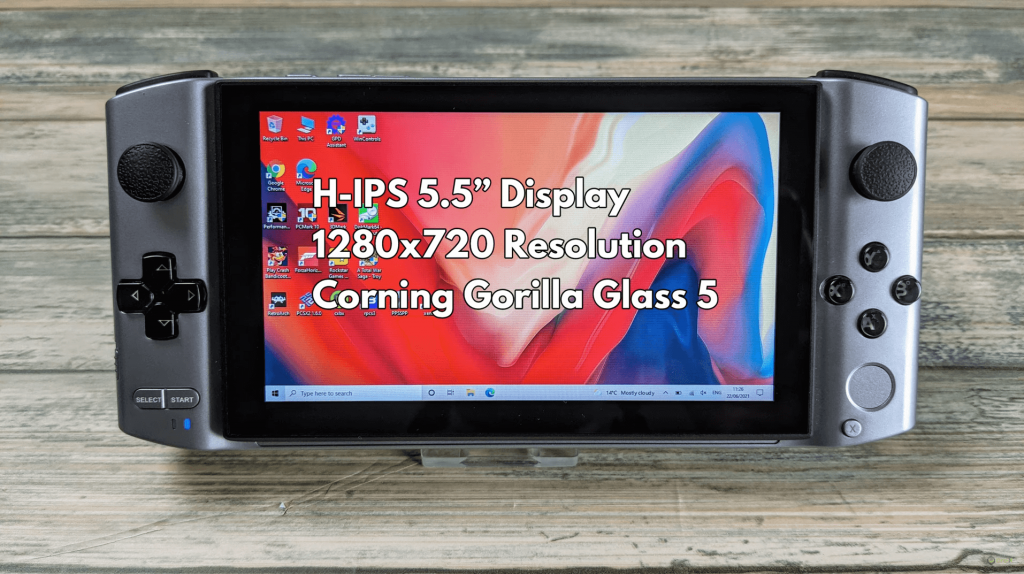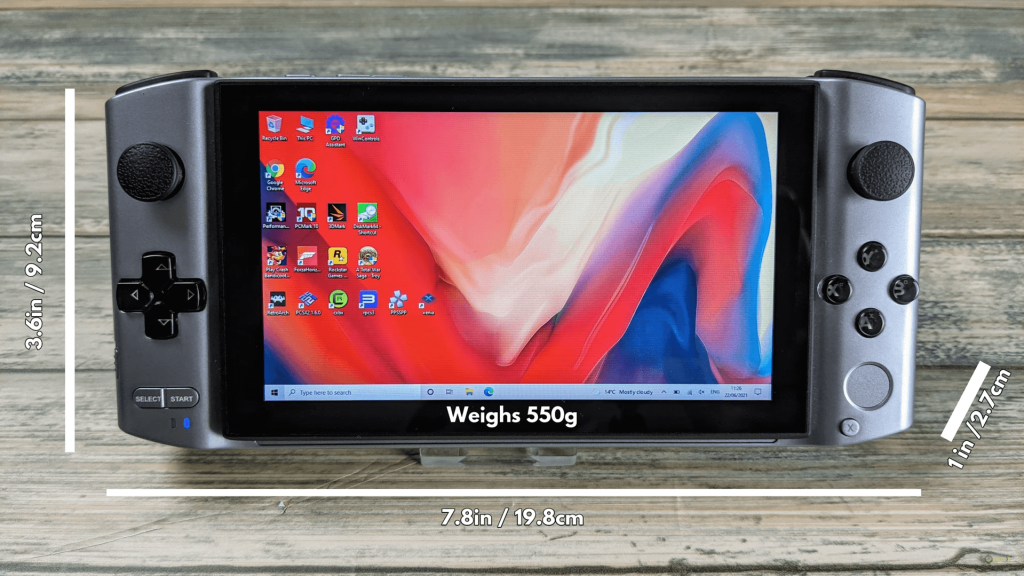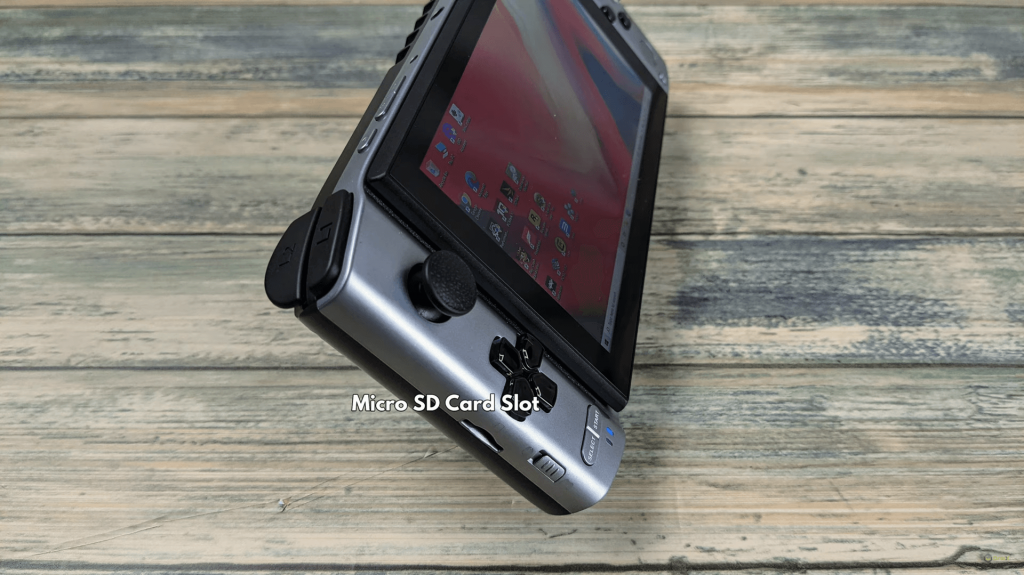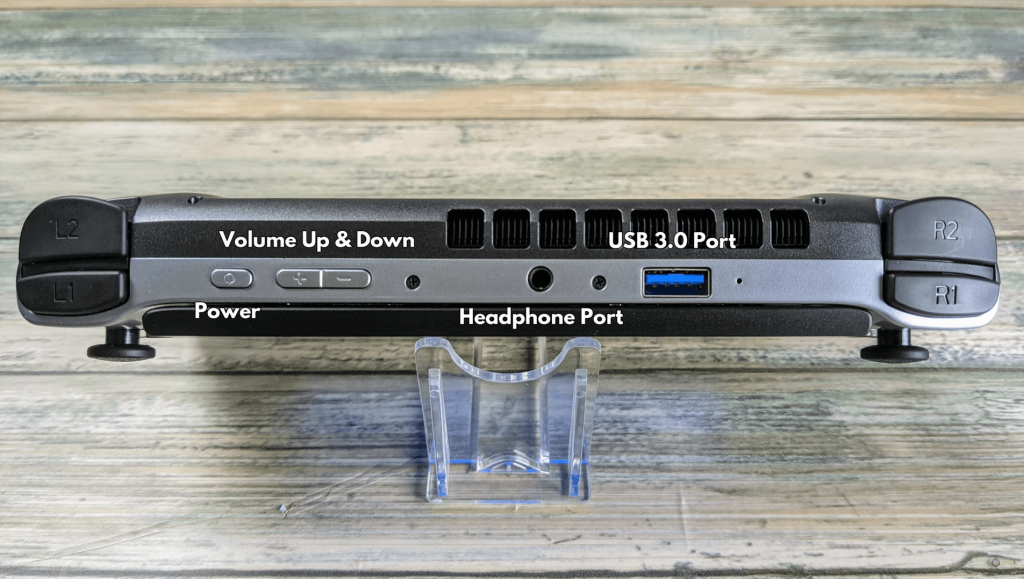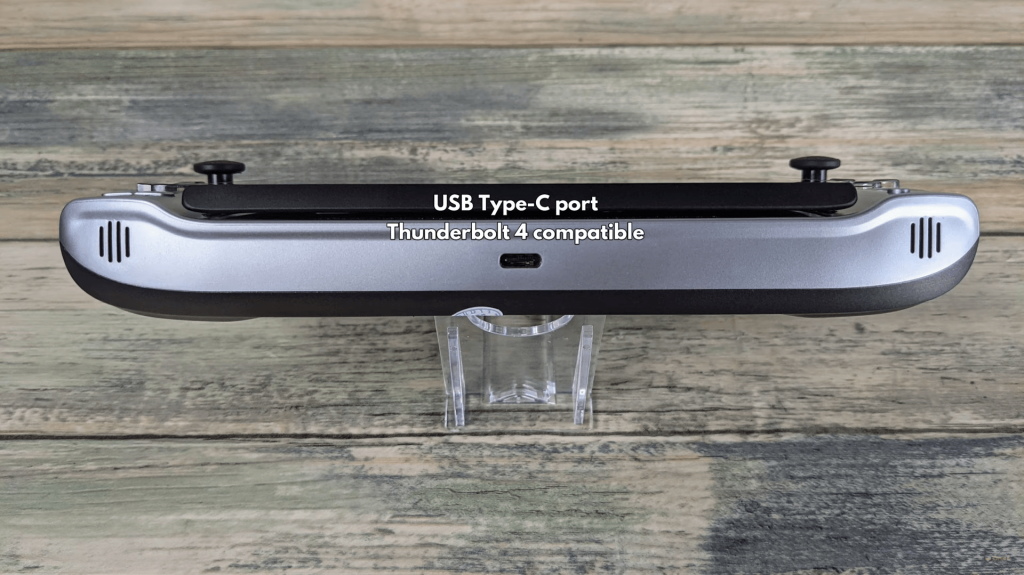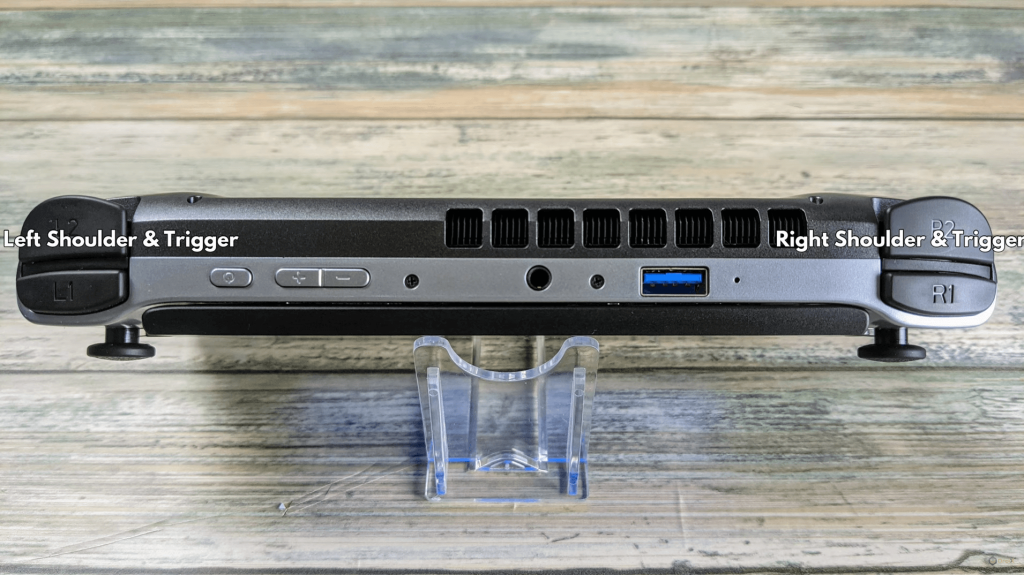 The docking station is a handy accessory for the GPD Win 3. On the back, you can find a USB Type-C port, HDMI port, three USB 3.0 ports and an Ethernet port.
This gives you a great solution to expand the number of USB ports and offer HDMI output to a monitor or TV.
Not only is this great as a handheld, but with a keyboard and mouse, you can transform it into a high-end desktop solution, ideal for working anywhere where there is a monitor to connect to.
The GPD Win series is now in its third iteration and looking back over the previous two, you can see the significant improvements in design, features and specifications.
The GPD Win 1 launched in 2016 and featured an Intel Atom x7-Z8700 and a Z8750 with Intel HD 405 Graphics. It had 4GB of RAM and 64GB of storage.
This was fine for Windows 10 and could lower the end requirement of Windows games and emulators.
The GPD Win 2 launched two years later with a faster Intel Core M3-7Y30 CPU and Intel HD Graphics 615. The RAM doubled up to 8GB and upgradeable M.2 storage from the standard 128GB upwards.
The cooling system was vastly improved, which improved stability and performance. The improvements and specifications meant a more significant number of high-end games could be run.
The GPD Win 3 again continues with the improvements to specifications and features, so let us take a closer look at them.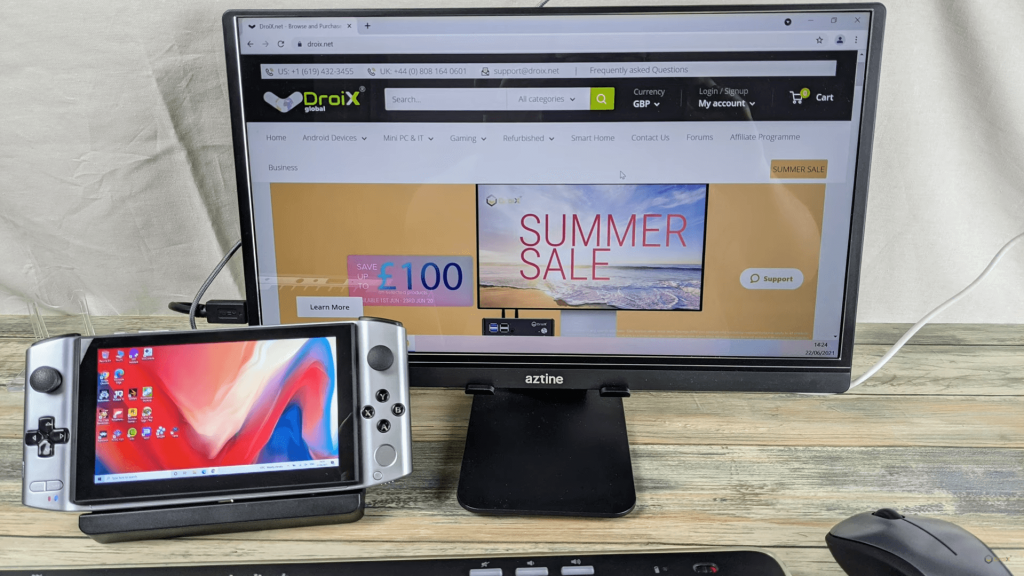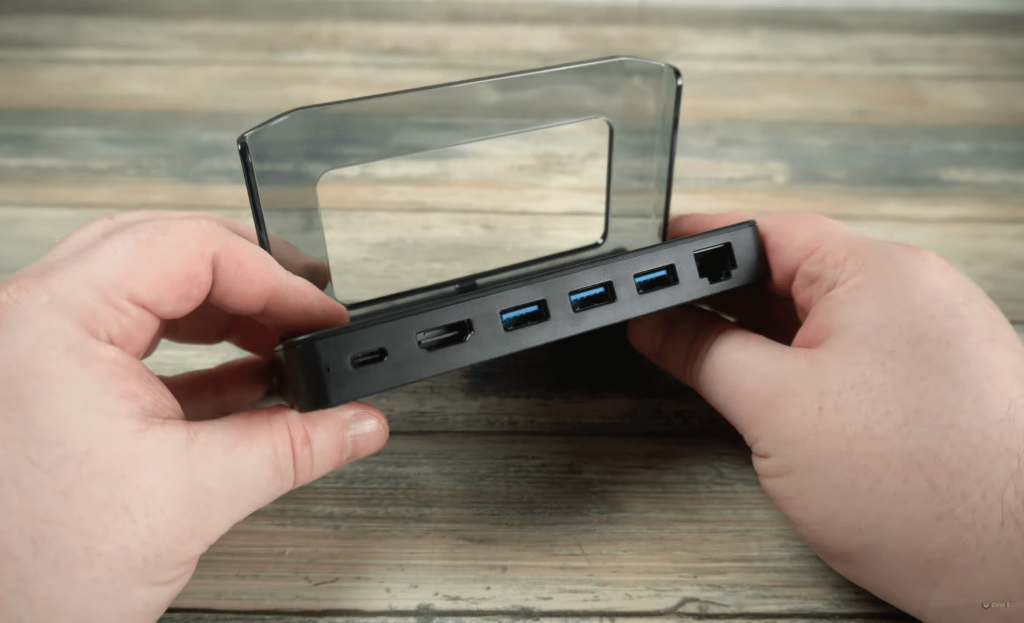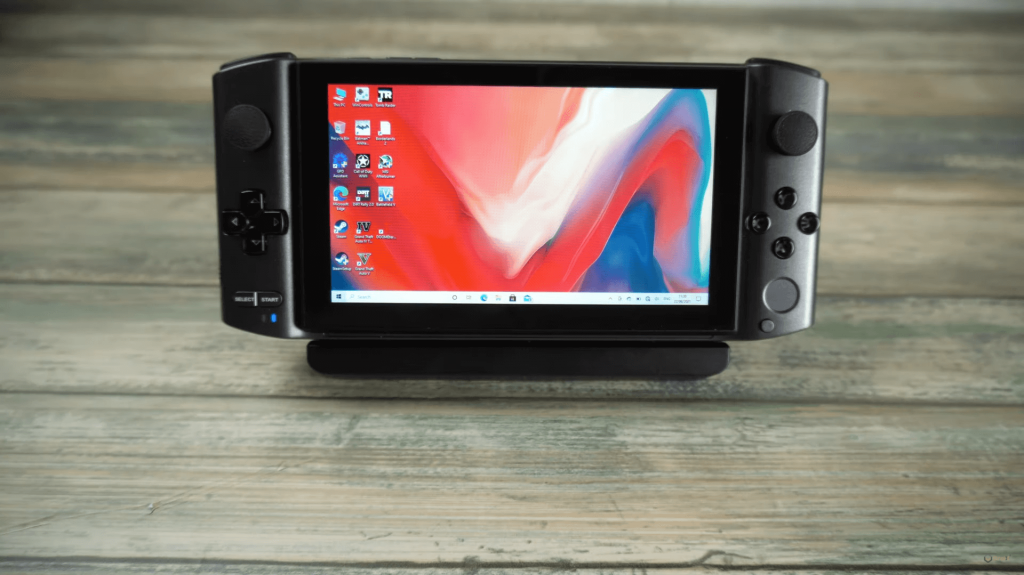 GPD Win 3 Technical Specs:
There are two models of Win 3 available:
The first is an Intel i5-1135G7 quad-core processor with eight threads running up to 4.20 GHz turbo mode.
The second is an Intel Core i7-1165G7 quad-core processor with eight threads running up to 4.70 GHz turbo mode.
The graphics are powered with the Iris® Xe Graphics running up to 1.3Ghz, supporting DirectX 12.1 and multi-monitor display. You can if you wish to use an external e-graphics card via the Thunderbolt 4 USB port.
There is 16GB of LPDDR4x 4 thousand 2 hundred and 66 MHz Ram for excellent performance.
As standard, there is 1TB of NVMe PCIe Gen 4 storage. This can be upgraded to more extensive storage if you wish to.
The Win 3 is powered with three 3,950mAh batteries providing many hours of power depending on usage.
The Win 3 comes with Windows 10 Home edition that is fully licensed with all the latest updates available to install as and when available.
Windows can be fully navigated via the touchscreen in tablet-style, or you can use the switch located on the left side that switches the joystick input to mouse mode.
You can then use the analogue stick and Left and Right shoulder buttons as their respective mouse buttons.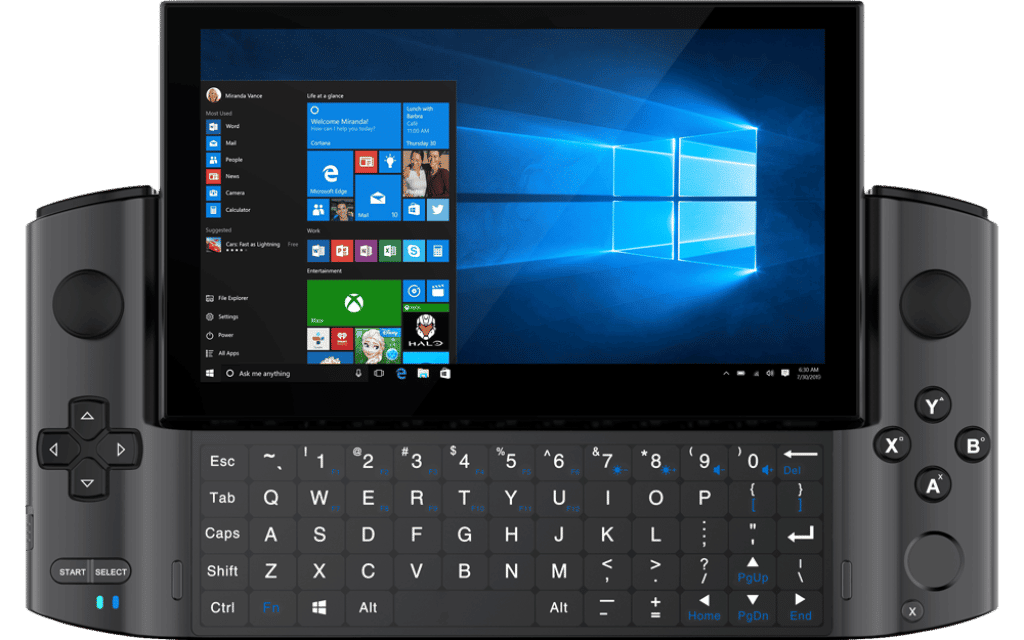 PC Mark Benchmark:
Let's now test the performance of the GPD Win 3 with some benchmarks.
We start with PC Mark, which tests the overall performance of the Win 3 in a variety of scenarios ranging from desktop performance, video conferencing, office apps, and of course, 2D and 3D performance.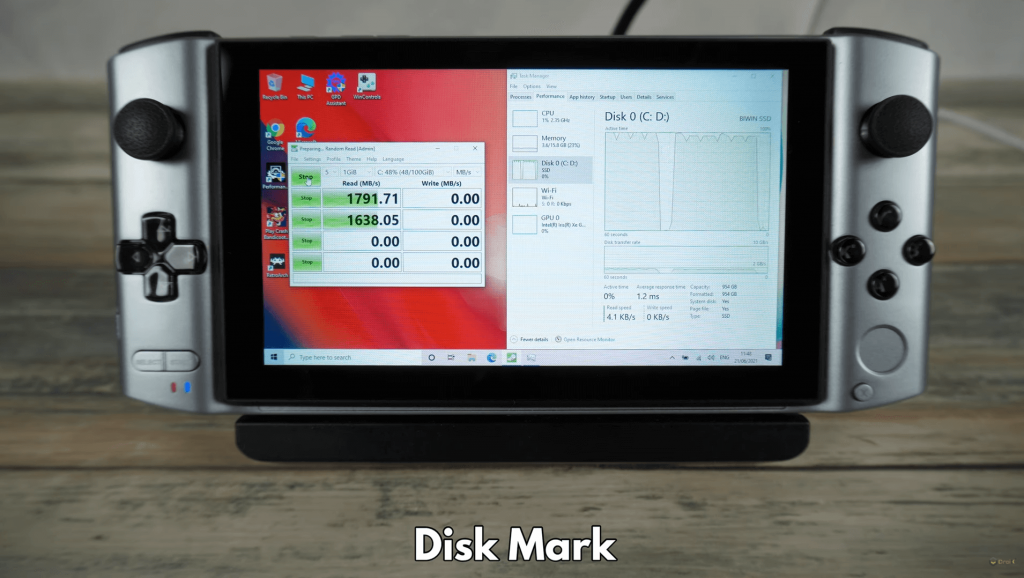 Disk Mark Benchmark
The GPD Win 3 scores an excellent 5037 putting it in the range of the higher end mains powered AMD Ryzen mini-PC's. With this handheld, you could do everything from general day to day browsing right up to photo and video editing.
3D Mark Benchmark:
As the Win 3 is primarily a gaming handheld, we can test the 3D performance with 3D Mark, which tests the processor and 3D graphics in more detail.
The final score of 1791 is excellent, beating the higher-end mobile AMD Ryzen processors. It is no surprise that the 12th Gen Intel Iris is immensely powerful and great for 2D and 3D graphics.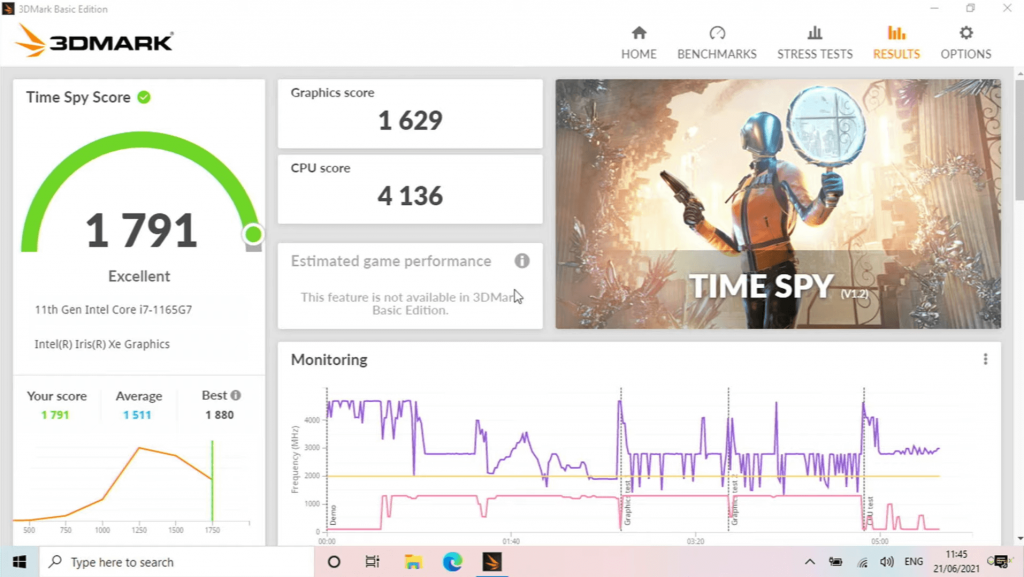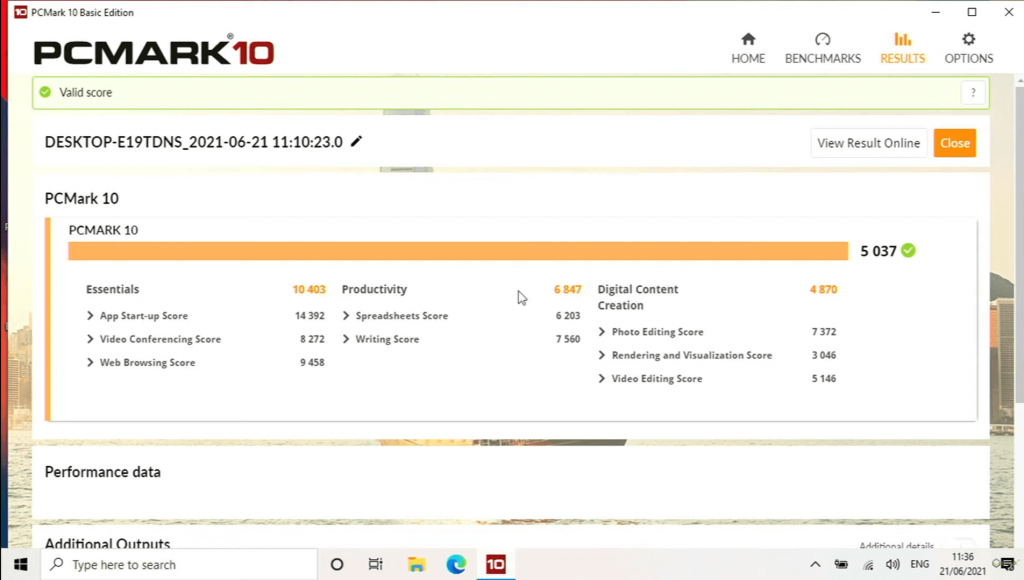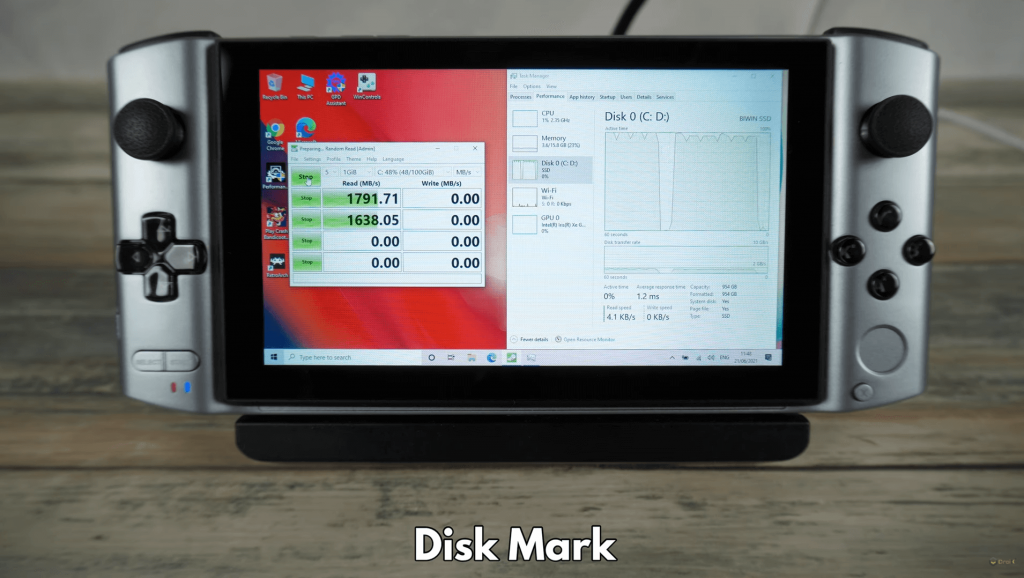 Next, we will check out some high-end games, starting with the recently released Crash Bandicoot 4.
With the suggested settings, it both plays and looks great! If you wish to, you can change a couple of basic settings to increase the quality and keep a reasonable frame rate.
Although Forza Horizon 4, when first booting, suggests the Win 3 performance is too low to run the game, you can safely ignore this warning as it runs fine. The standard settings will run the game at 60 FPS with no issues.
If you go into the graphics settings, you can increase them while keeping 60 FPS in most environments. The game looks fantastic on the screen and blows away any other racing games on handhelds.
Grand Theft Auto 5 will run simply fine at the recommended settings. Again, you can go into the settings and increase the graphics for better visuals while keeping the frame rate high.
Like Forza, there are plenty of settings to get the best visual versus performance to your preference.
Emulation Demos:
And we will finish off with some emulators of which the GPD Win 3 is very good at. For 8- and 16-bit systems, you will have perfect performance with software such as RetroArch.
This also extends to Dreamcast and PlayStation 1, so we will not spend much time checking them out.
Instead, we will go straight to the higher end systems which struggle with other handhelds.
PlayStation 2 emulation is pretty much perfect in terms of performance. We are using the emulator pcsx2, and providing the game is supported, you should have no issues at all playing them.
I tried several games and had no issues with the slowdown. It is excellent to play PlayStation 2 on a handheld finally.
The original Xbox also plays games very well, but again, the emulator itself is still in progress, and as such, not all games are supported.
For the games that are, they all played very well. Mashed is one of my favourite Xbox games, and it plays perfectly.
PlayStation Portable has no issues with Win 3. You can quite happily ramp up the graphics settings for improved visuals with no impact on performance.
Other handhelds struggle with God of War, but on the Win 3, it ran fine, and even when I ramped up the settings, it pretty much stayed in the 60 FPS area with some minor frame dips now and again.
I will finish up the emulators with PlayStation 3 emulation. Again, this emulator is very much a work in progress, and as such, not all games are supported.
Like most current systems, the emulator requires shader caches, so first playthroughs will be slower as the caches are generated.
Once they are generated, you will have excellent performance, and the games are pretty playable.
Now, if I were good at skateboard games, I would have done a few tricks, but I am useless at them, so you will have to watch me skate around instead!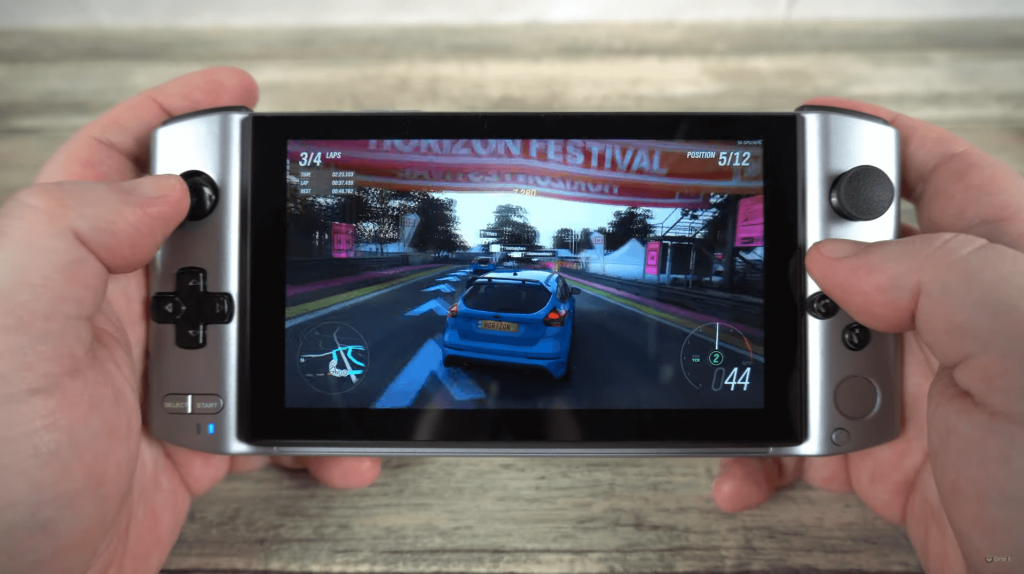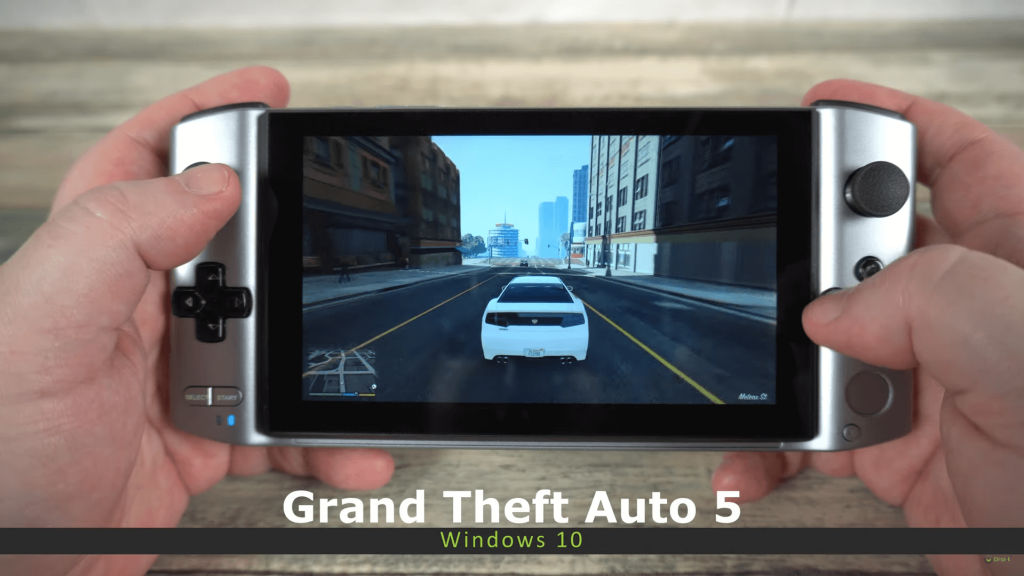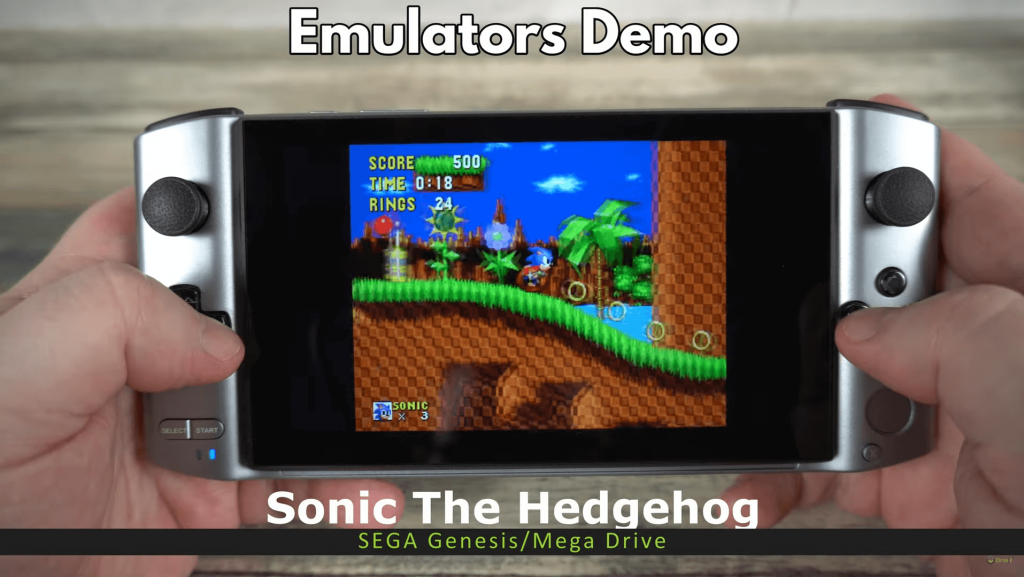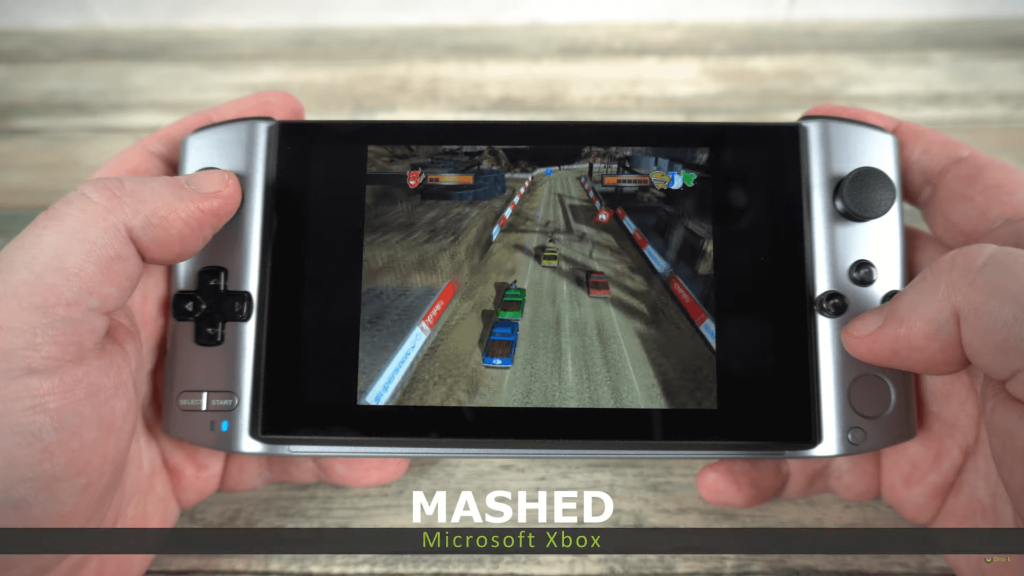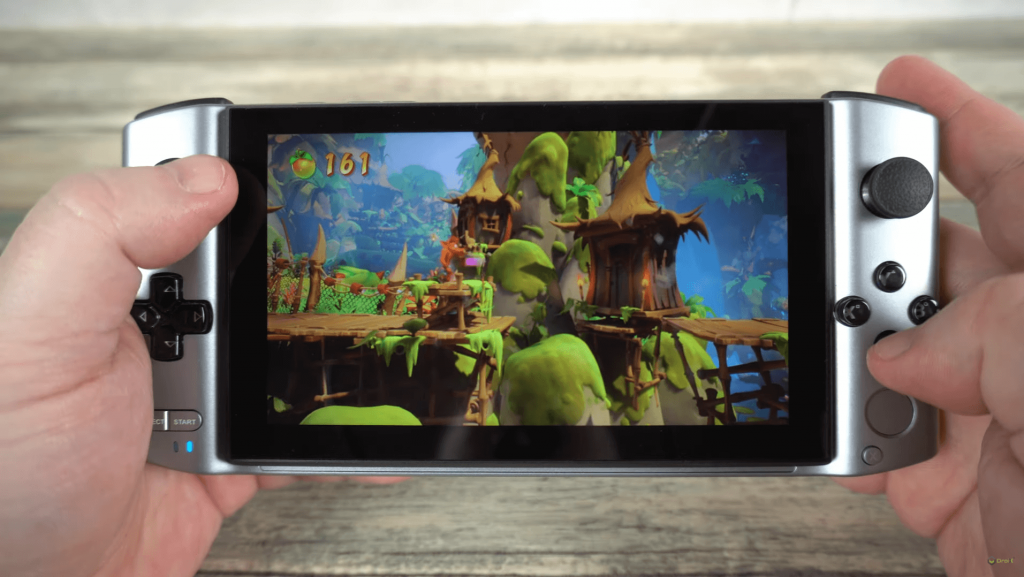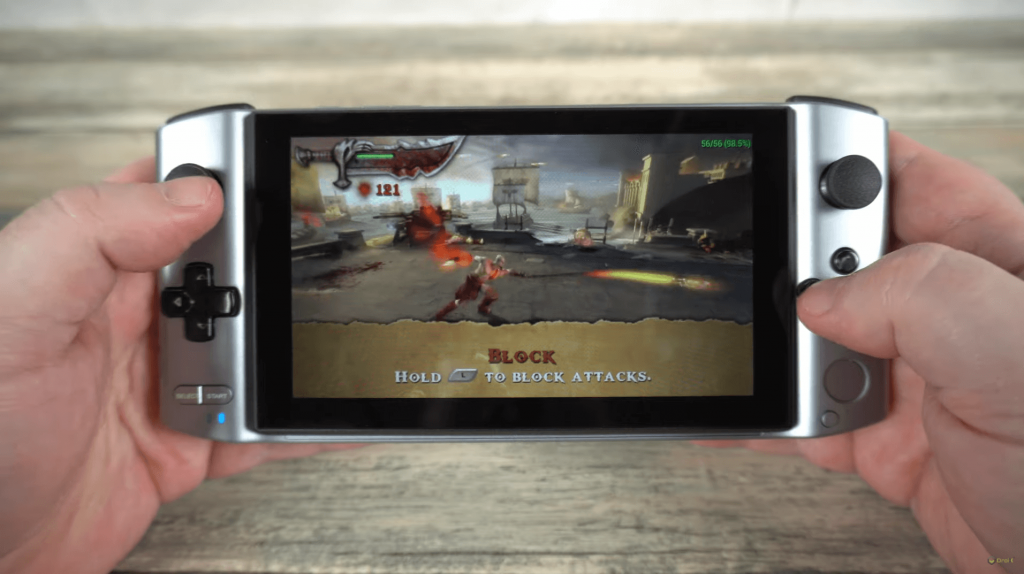 That wraps up this overview of the GPD Win 3. I have to say that the improvements in both design and performance over the Win 2 are excellent. High-end games and emulators perform far better, and the difference between the Win 2 and 3 are big enough to make me retire my Win 2 and enjoy games how they are meant to be played on Win 3.
You can find out more about the GPD Win 3 on the product link or in the description. You can keep up to date with our latest video by clicking the subscribe button and if you enjoyed this video, give it a thumbs up!
Thanks for sticking with this article so far! We hope you have found the GPD Win 3 Review to cover all the necessary bases. If you haven't, however, please feel free to reach out to us at [email protected], or leave a comment below, and we'll be happy to answer any questions you might have.
If you're interested in a GPD Win 3 of your own, check out our listing for the GPD Win 3 in the UK for more information.
Until next time!