If you have a question or issue with your DroiX, your first port of call should be our How-To section found here. We have answers to many commonly asked questions including how to factory reset your device, use the Google Play Store, connect remotes and gamepads, update firmware and much more!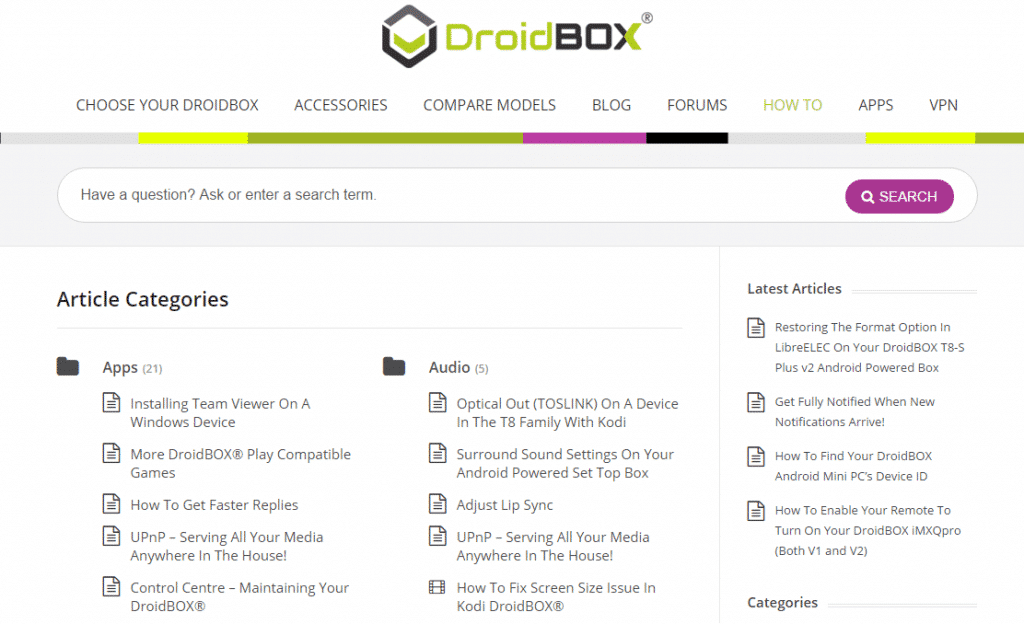 There are two easy ways to find the answers you need on How-To. You can enter some keywords, for example "factory reset", it will return with a list of related pages, in this case; guides on how to factory reset your device.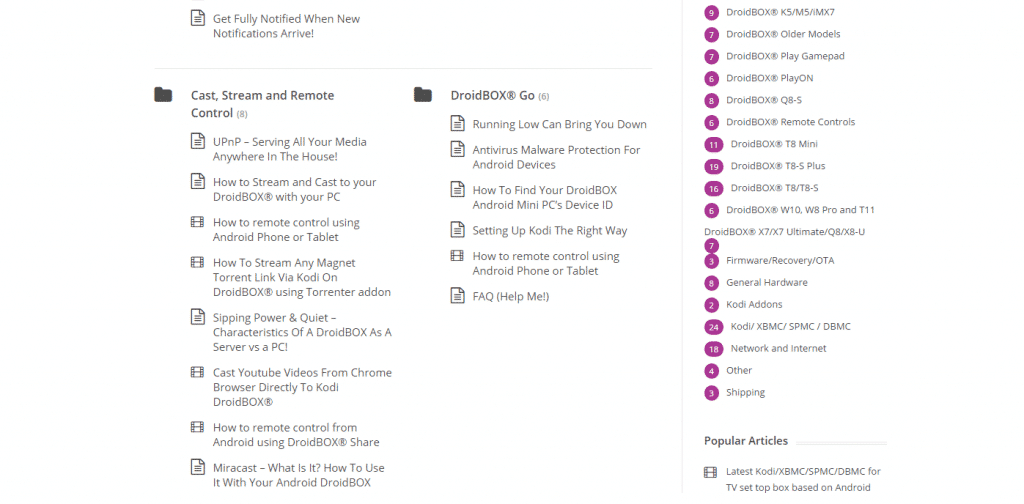 Or you can browse the categories and tags such as Apps, Audio, Casting/Streaming or device specific categories and tags such as T8-S Plus, Go and W8 PRO. Each result will list all related answers or guides based on what you choose.
Not only is the How-To great for finding answers, it can also be used to find out about features you may not have discovered yet. For example, did you know that you can use your mobile device to remote control your DroiX with DroiX Share? Or share photos, videos and music from your mobile device to the DroiX?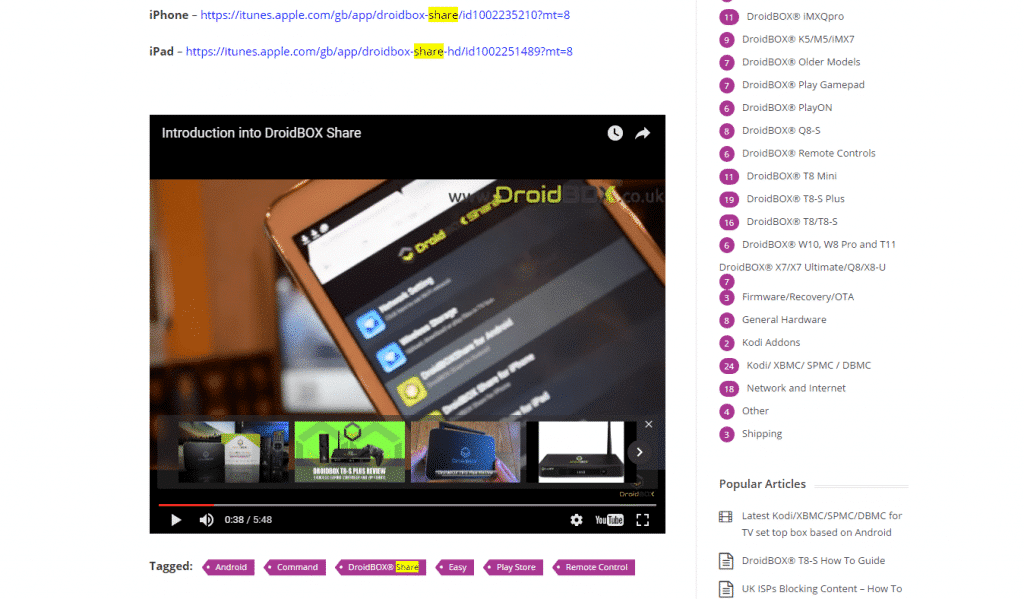 The How-To section is great for finding answers quickly and efficiently, we highly recommend spending a few minutes there before contacting us, to check if the answer to your question is available.
Obviously, if your question is not answered we provide support via email, telephone and live text chat during office hours Monday to Friday. Please get in contact with us and we will be happy to answer any questions that we may have missed in our How To system.
That's How for now!