Beelink SER3 Ryzen 7 Mini PC
AMD Ryzen™ 5 3550H / AMD Ryzen 7 3750H cTDP: 12-35W
Fino a 32GB Dual-Channel DDR4 e 1TB NVMe
Grafica Radeon™Vega 8 / Grafica AMD Radeon™ RX Vega 10
Triplo monitor, 4K@60Hz
Dual-Band WiFi e Bluetooth, USB 3.1, Type-C
Starting at $ 473.42 Incl. VATStarting at $ 394.52 Excl. VAT
Frequently Bought Together
Description
Il Beelink SER3 è un mini deskop ad alte prestazioni progettato per massimizzare le prestazioni nel minor spazio possibile, rendendolo il miglior mini PC per l'ufficio domestico.
Alimentato da un Ryzen 7 4750H, un processore quad-core che funziona a velocità fino a 4GHz, questo mini PC ryzen ha il potere di fare tutto il necessario per eseguire tutte le vostre applicazioni, con la forza di ricambio!
Questo processore ad alta velocità è sostenuto da una RAM DDR4 veloce come un fulmine che funziona a velocità fino a 2400MHz. E con la possibilità di espandere la RAM fino a 64GB (doppio canale), il SER 3 è un micro-computer che può adattarsi perfettamente al vostro carico di lavoro.
Se lo stoccaggio è la vostra preoccupazione, non preoccupatevi. Il SER 3 dispone di spazio per un massimo di 1TB di M.2 iperveloce NVMe, così come lo spazio per un ulteriore 1TB SATA III SSD/HDD, permettendo al SER 3 di memorizzare migliaia di foto, fogli di calcolo e altro.
Collegati a tre monitor 4K simultaneamente con le due porte HDMI e la porta USB-C del dispositivo, migliorando la tua produttività con un'area di lavoro più grande, paragonabile a un vero desktop!
Le porte USB 3 anteriore e posteriore del dispositivo permettono di collegare il maggior numero possibile di dispositivi per un trasferimento di dati ad alta velocità, e per coloro che hanno bisogno di un suono extra sul loro mini desktop, un jack audio da 3,5 mm garantisce l'accesso a connessioni dirette per le cuffie.
Per la connettività di rete, il SER 3 copre anche tutte le basi – con funzionalità Wi-Fi 5 e Bluetooth 4.0 integrate out-of-the-box, così come una connettività ethernet da 1 gigabit. Il SER 3 è un PC SFF che può adattarsi a qualsiasi ambiente di rete.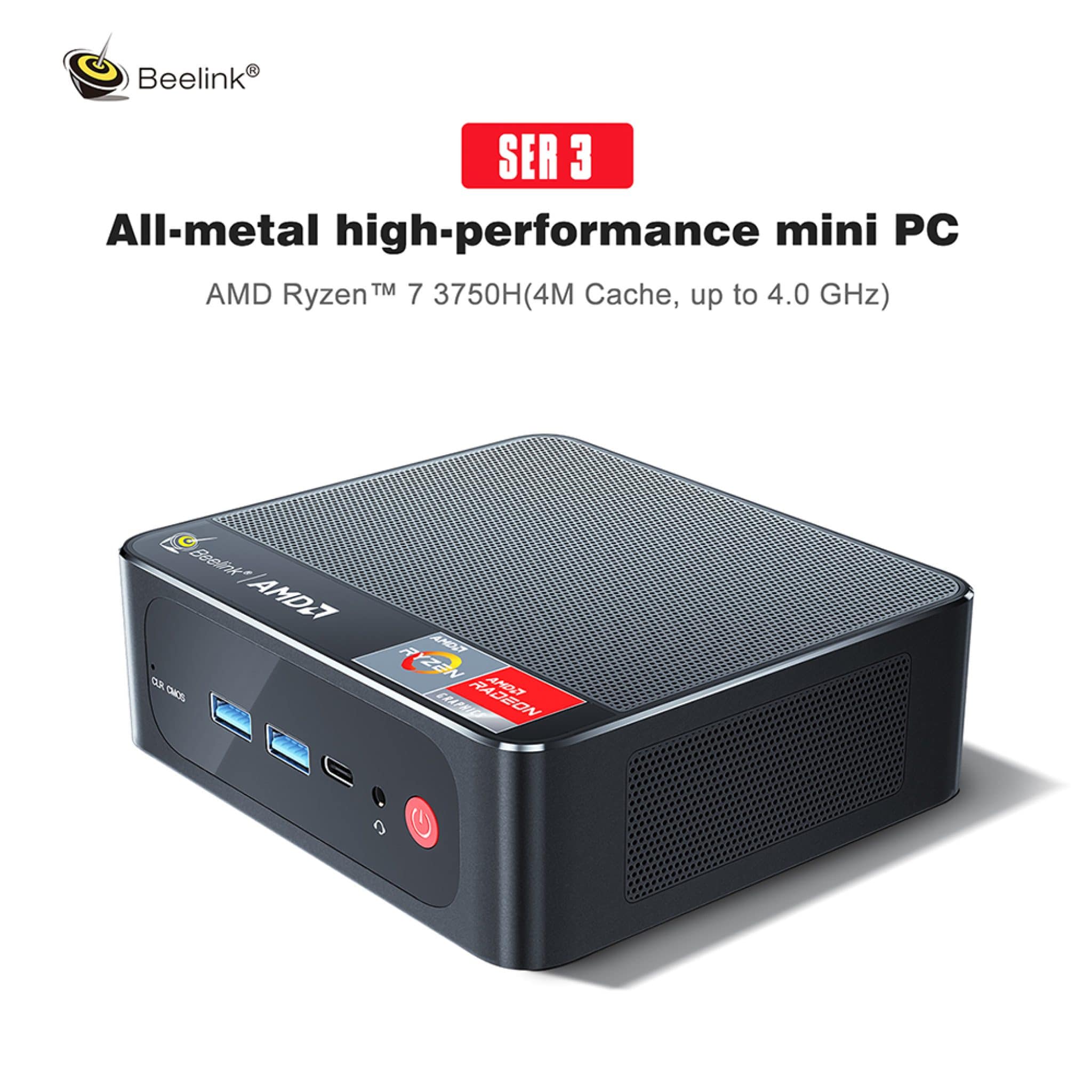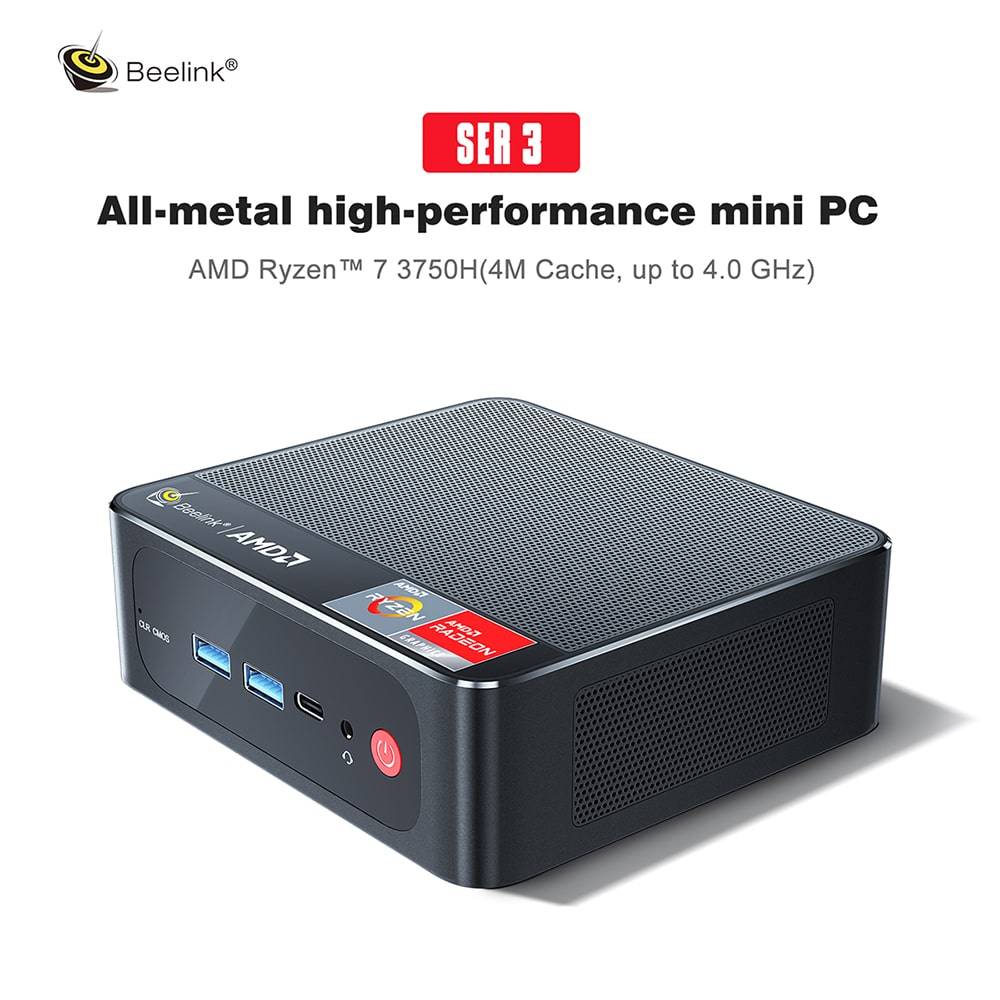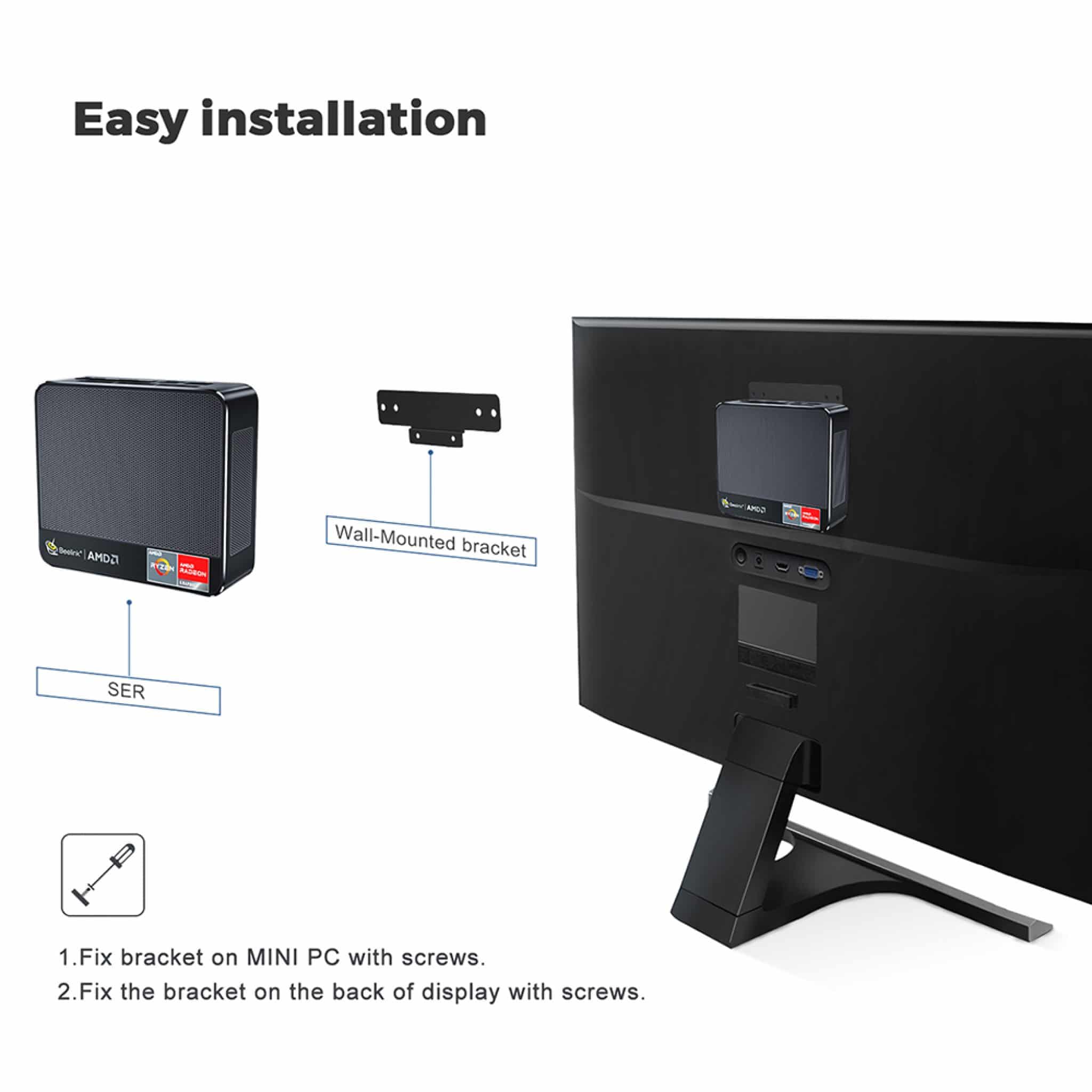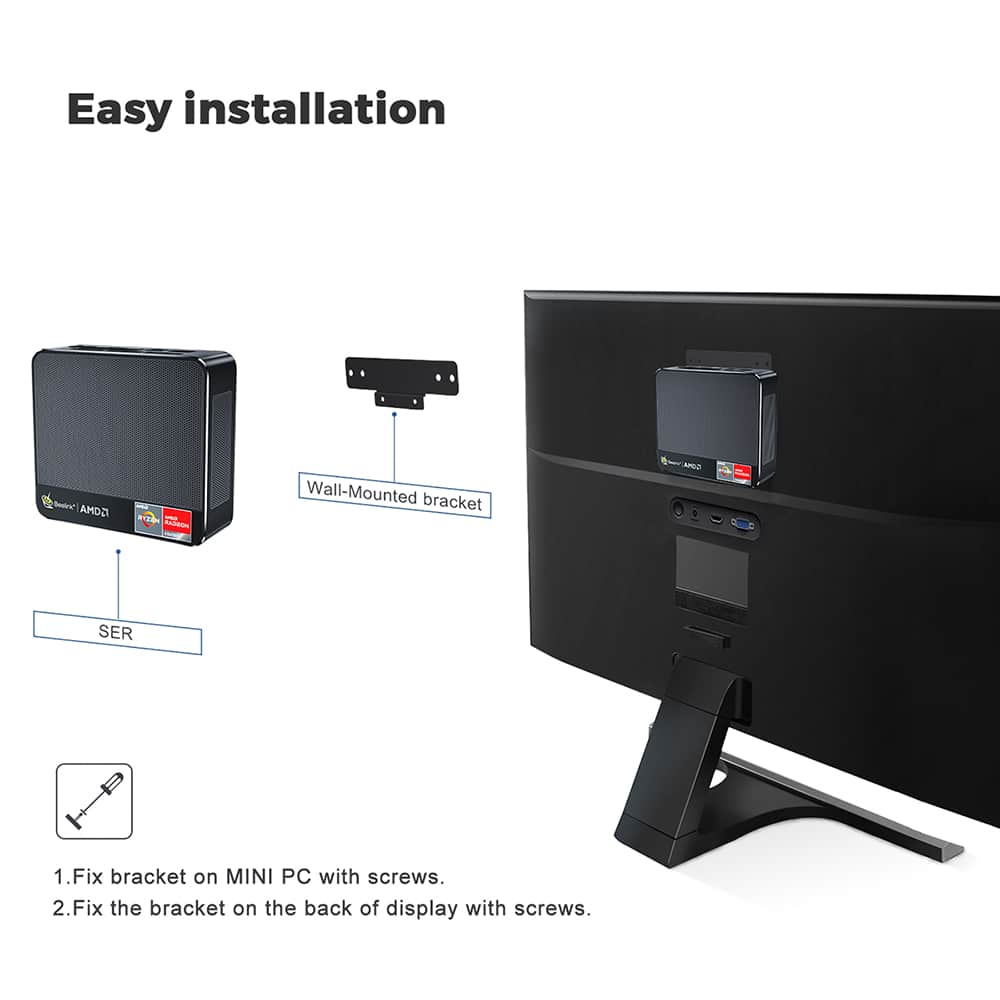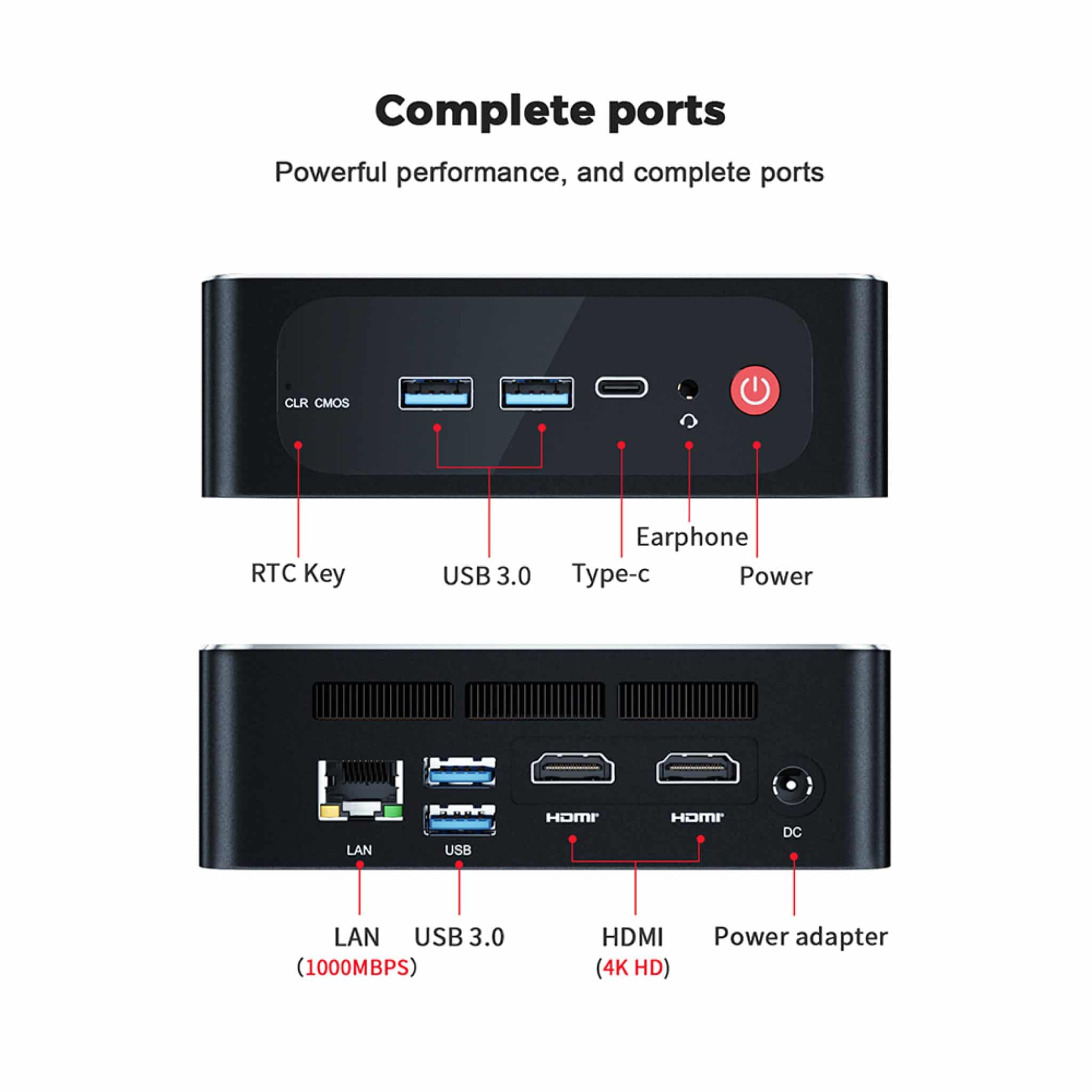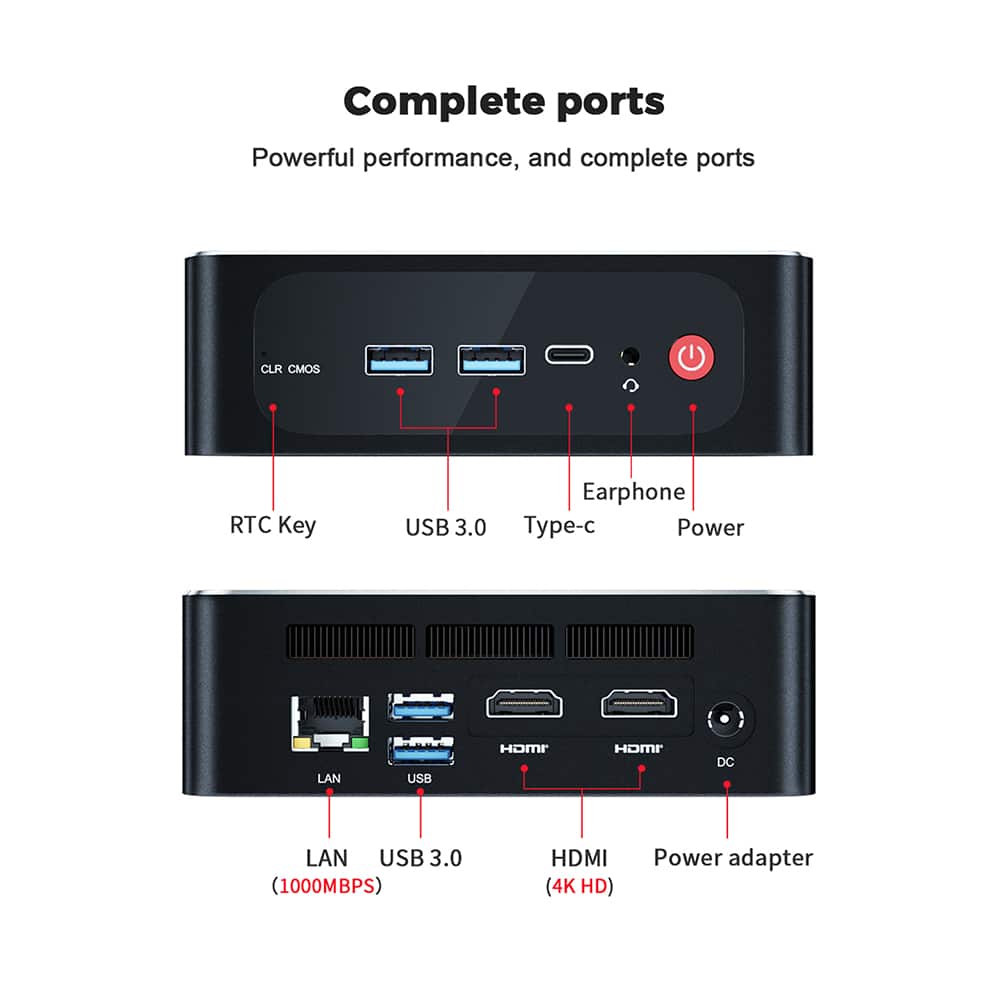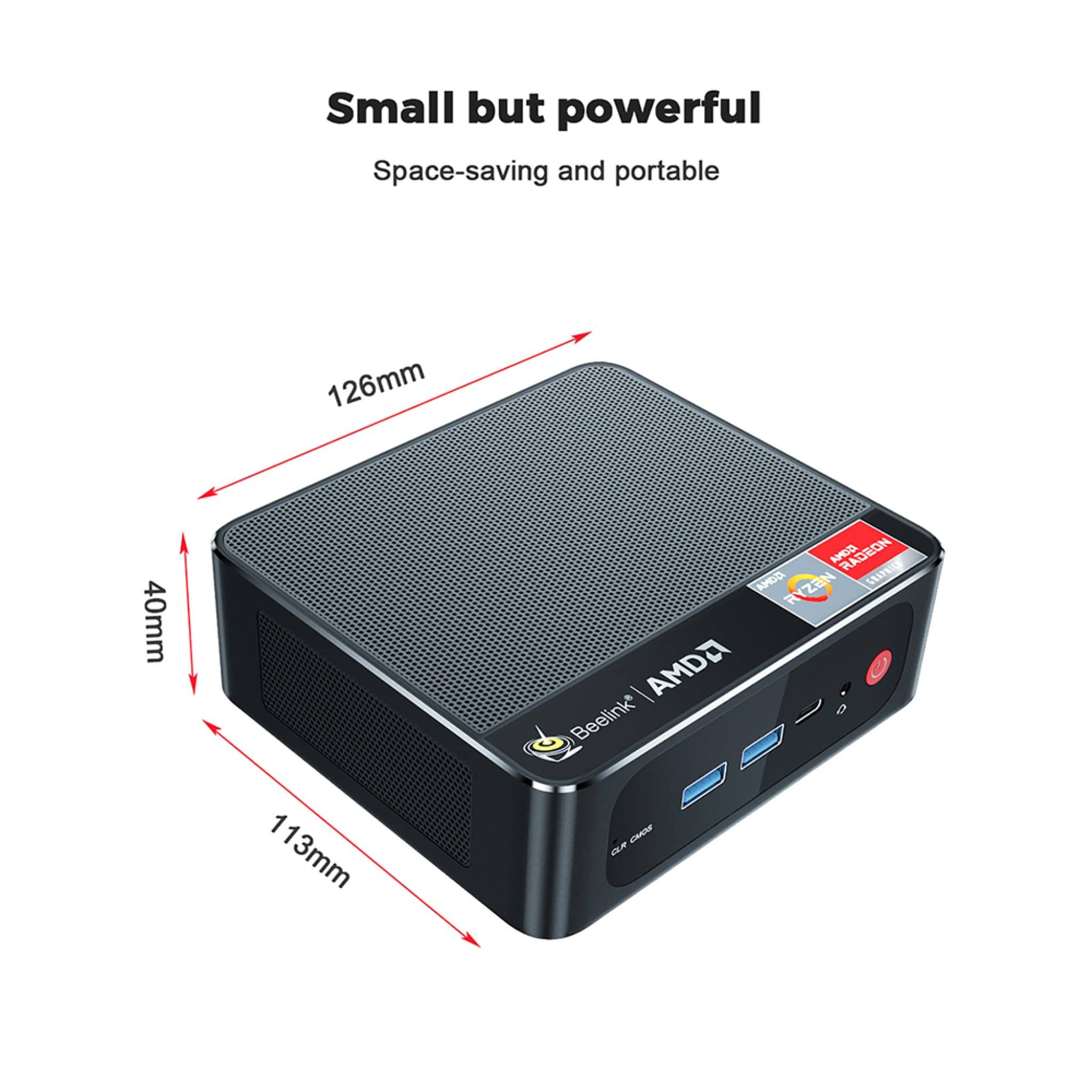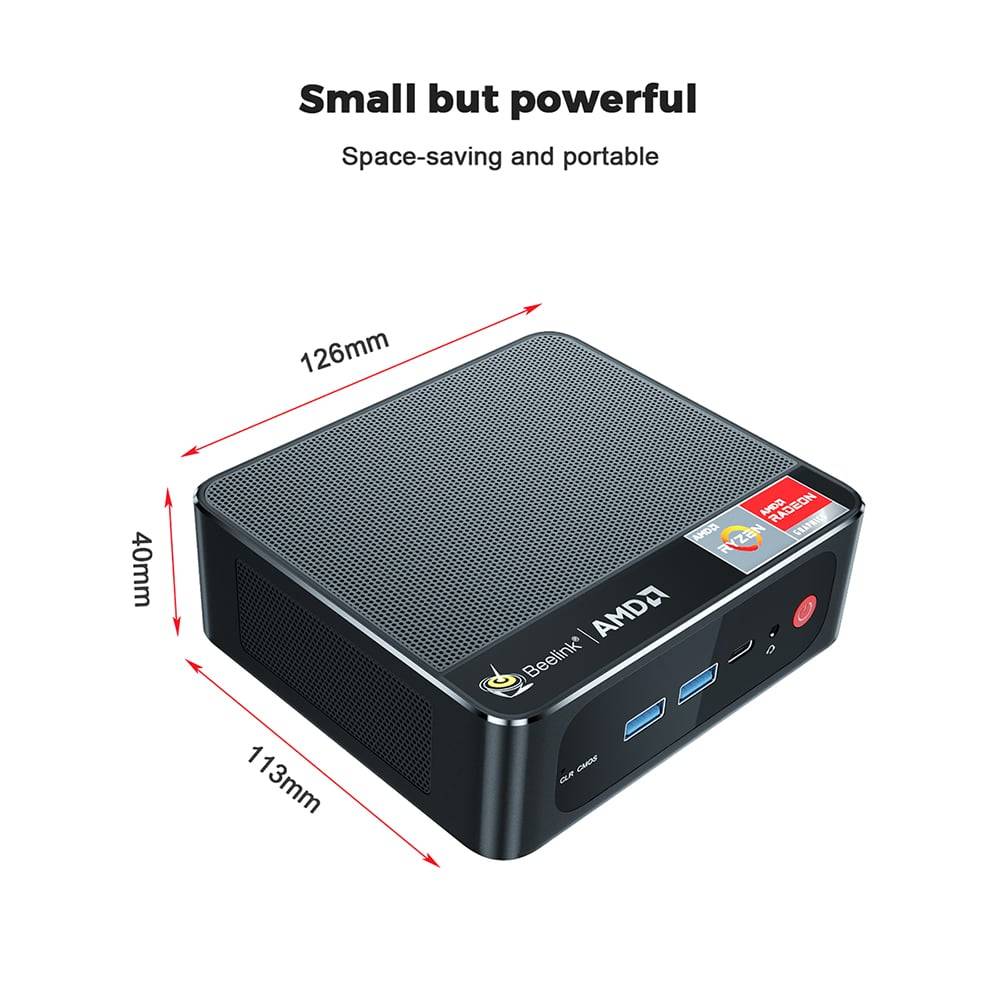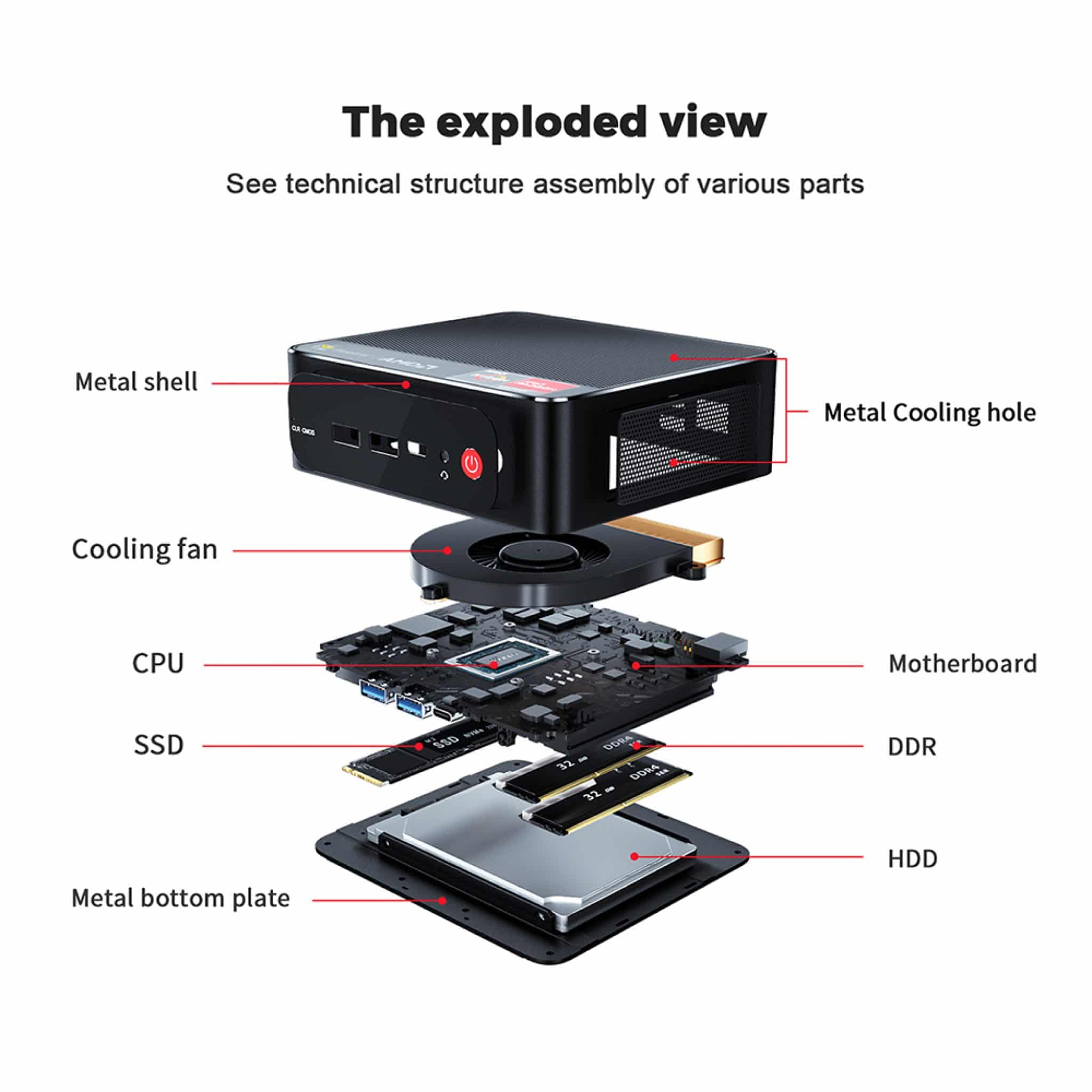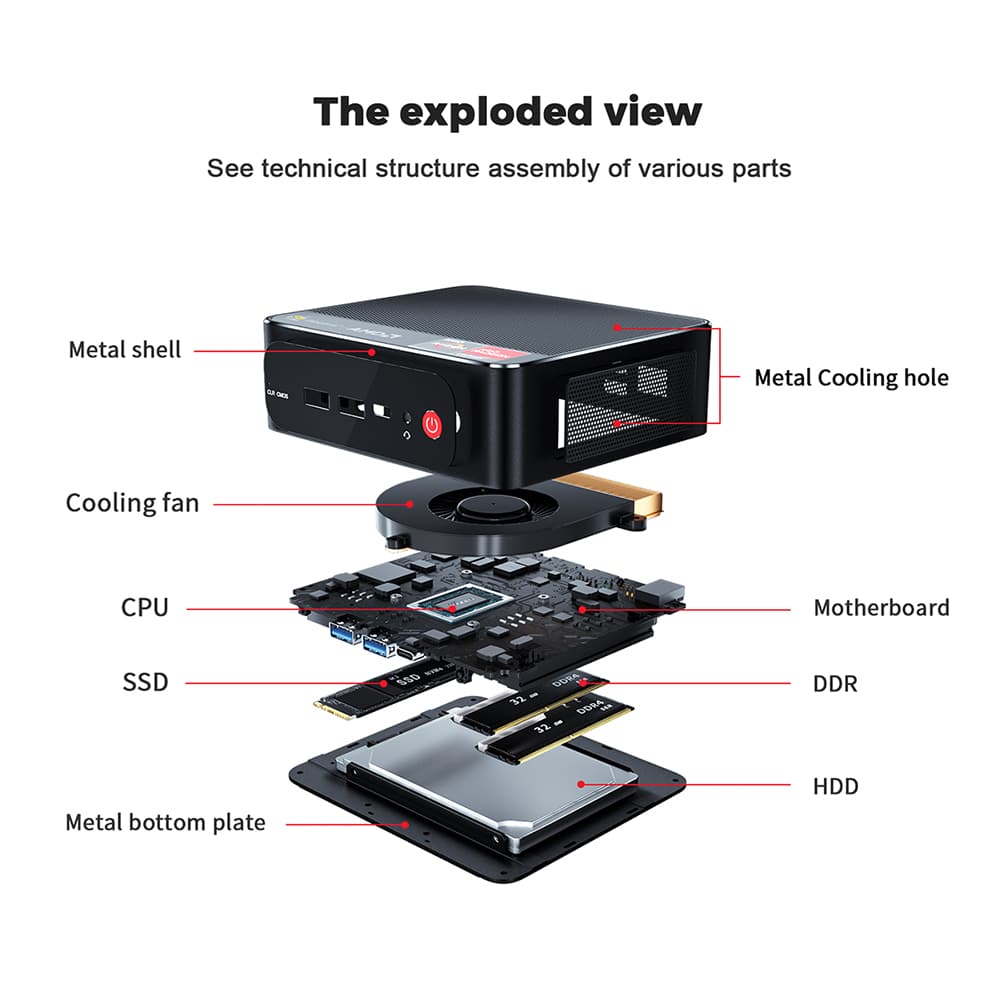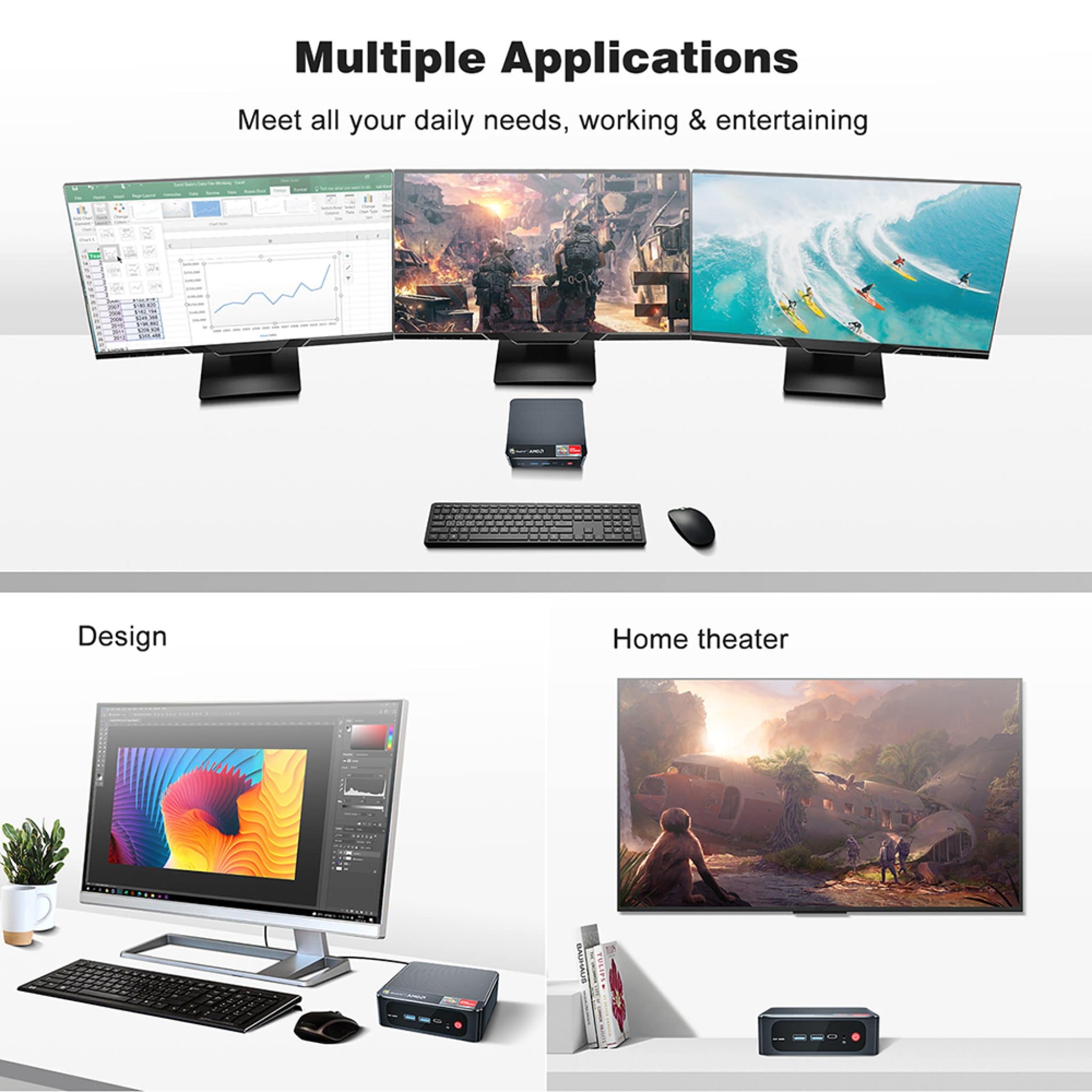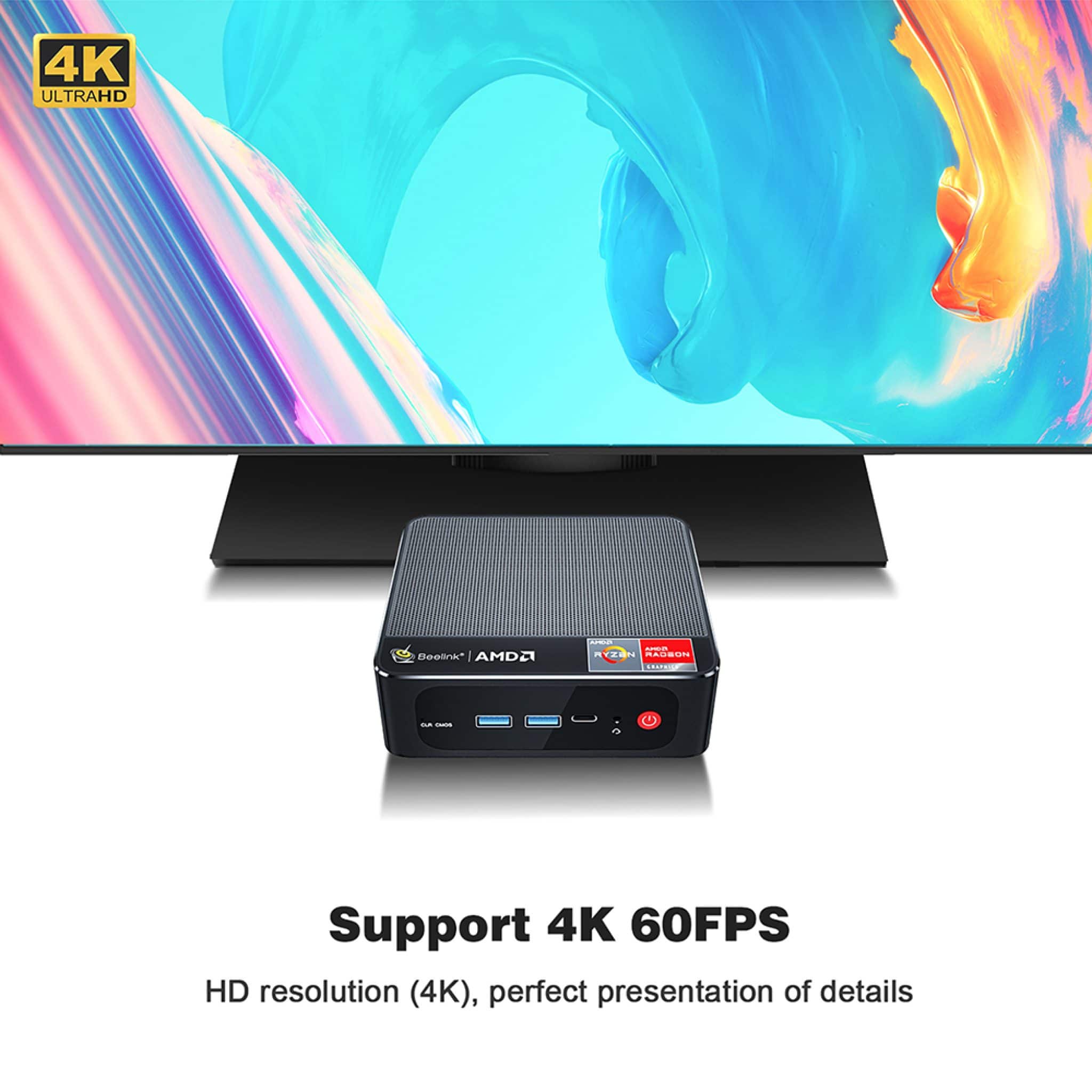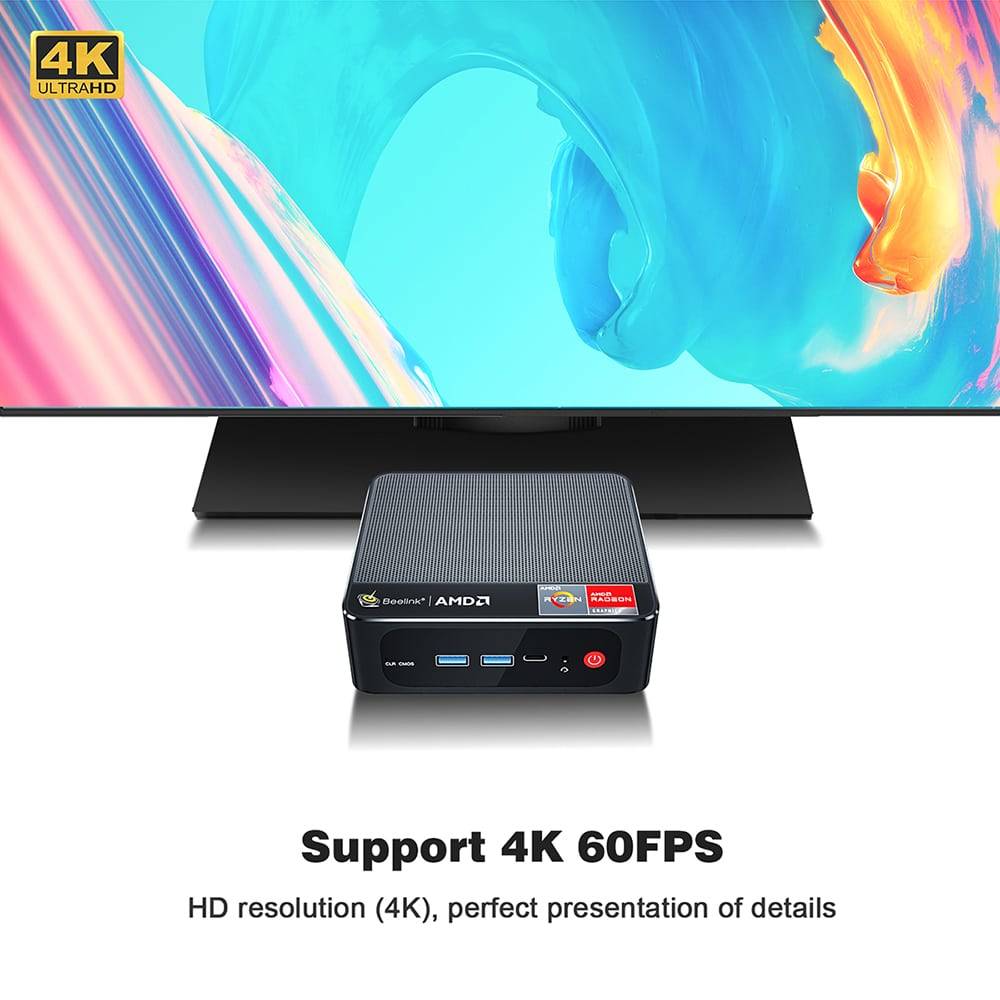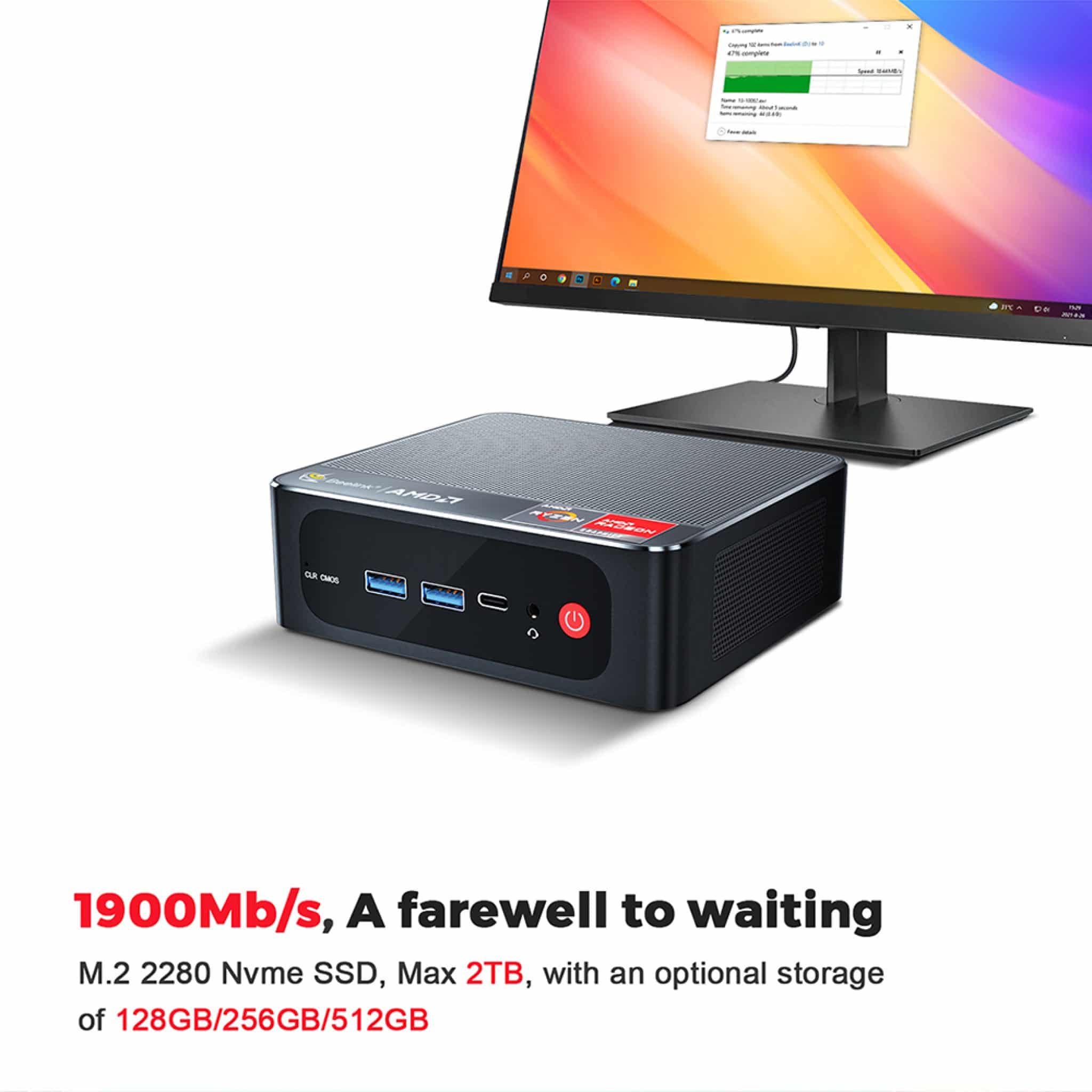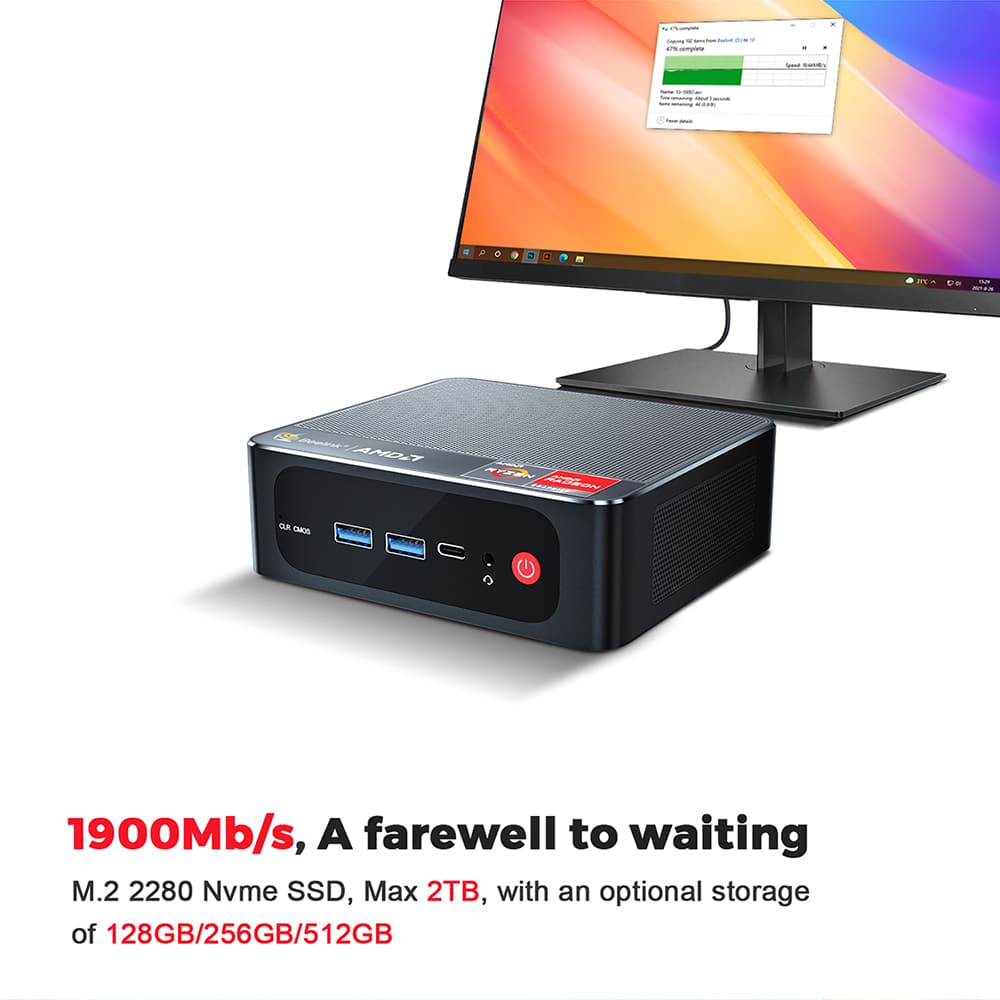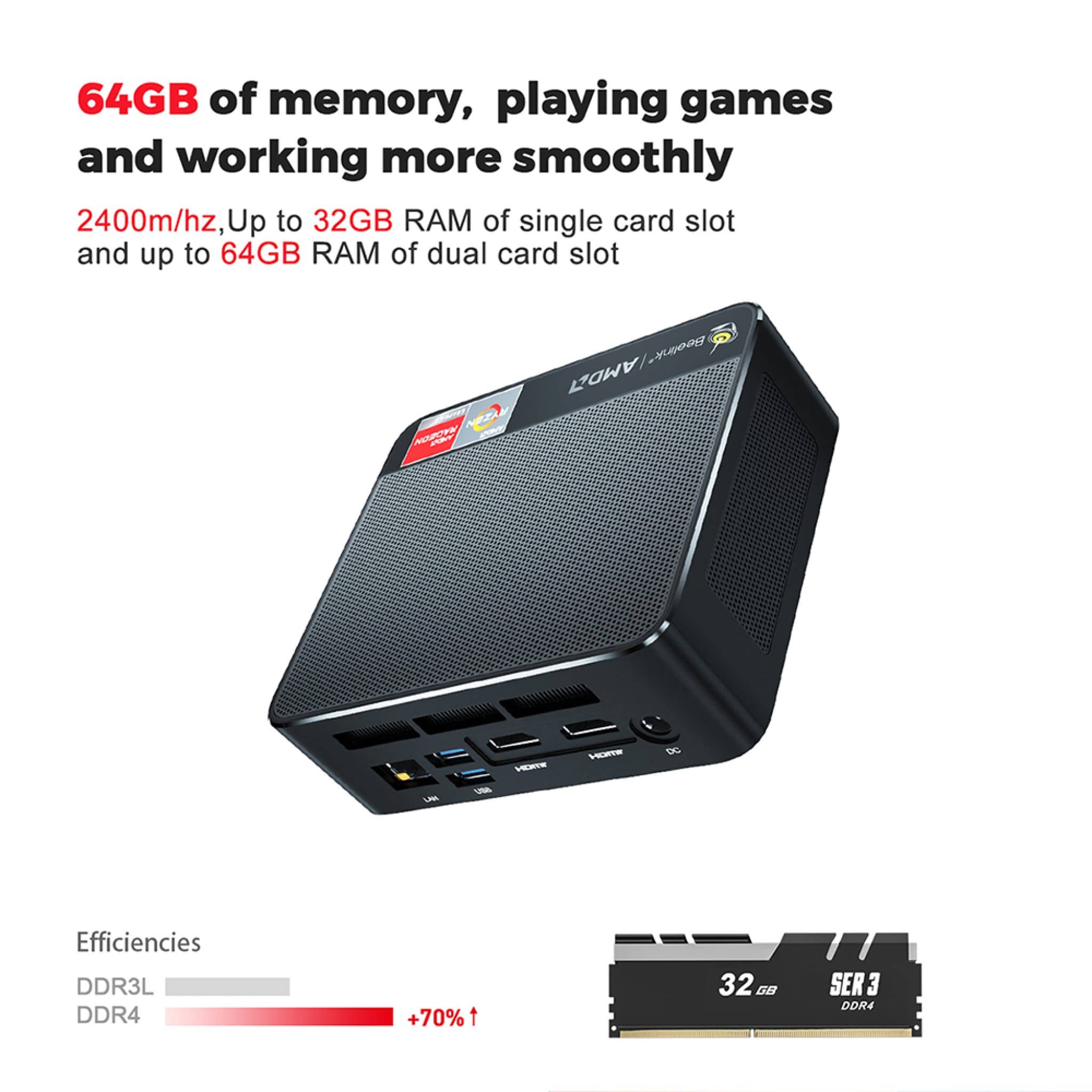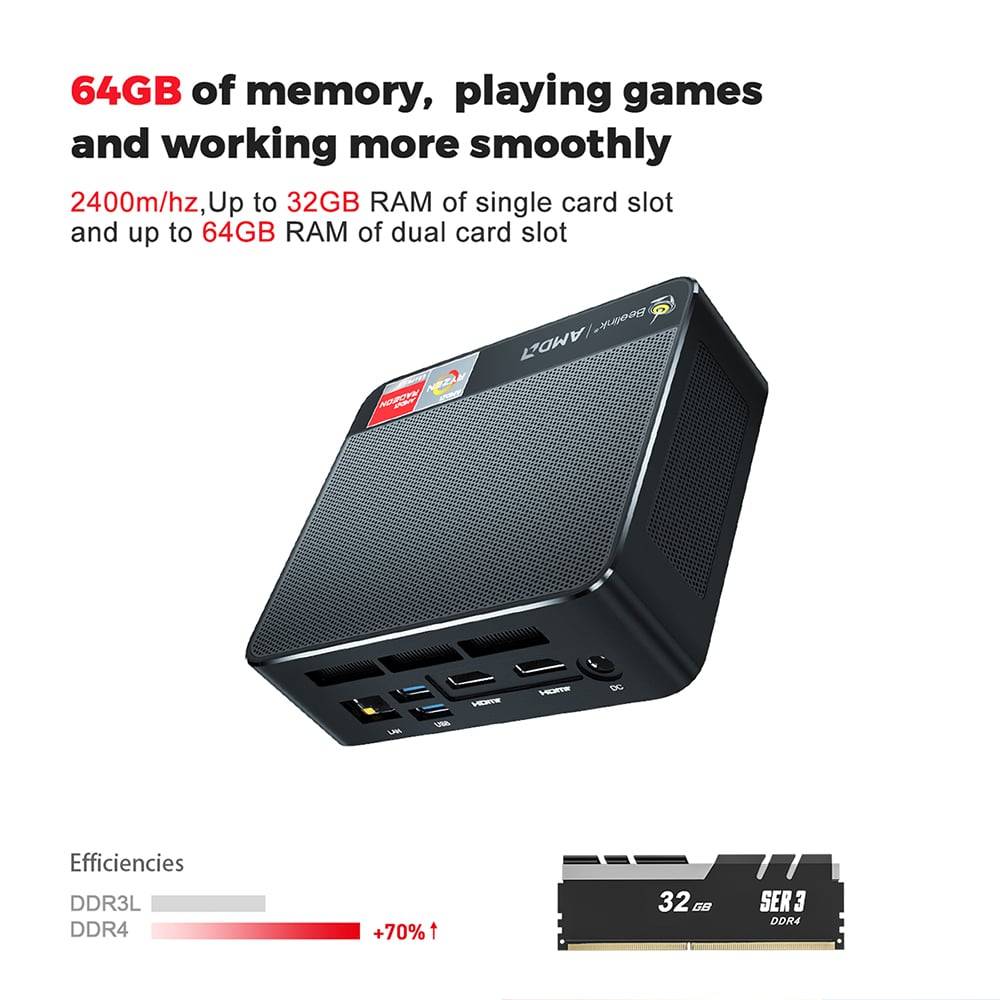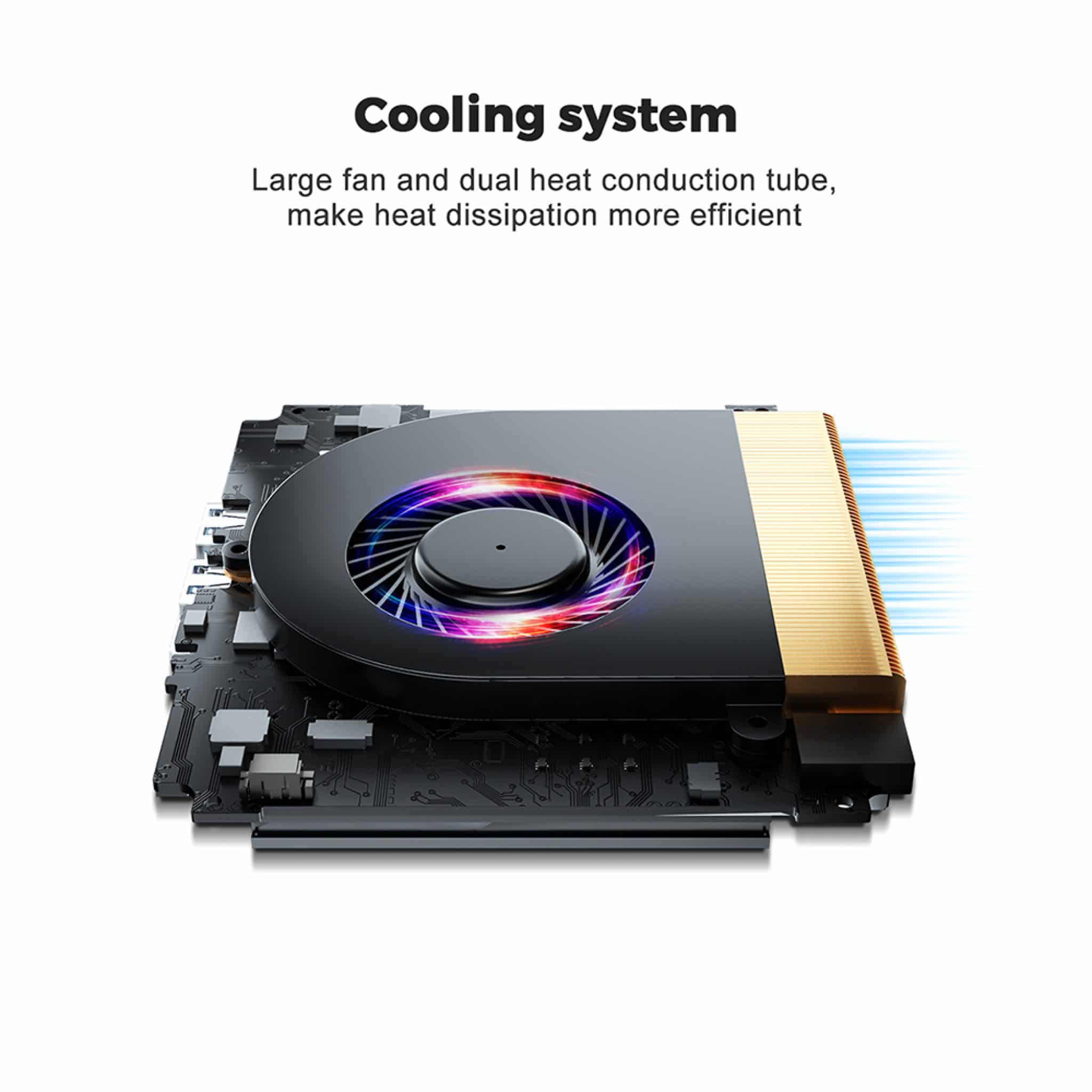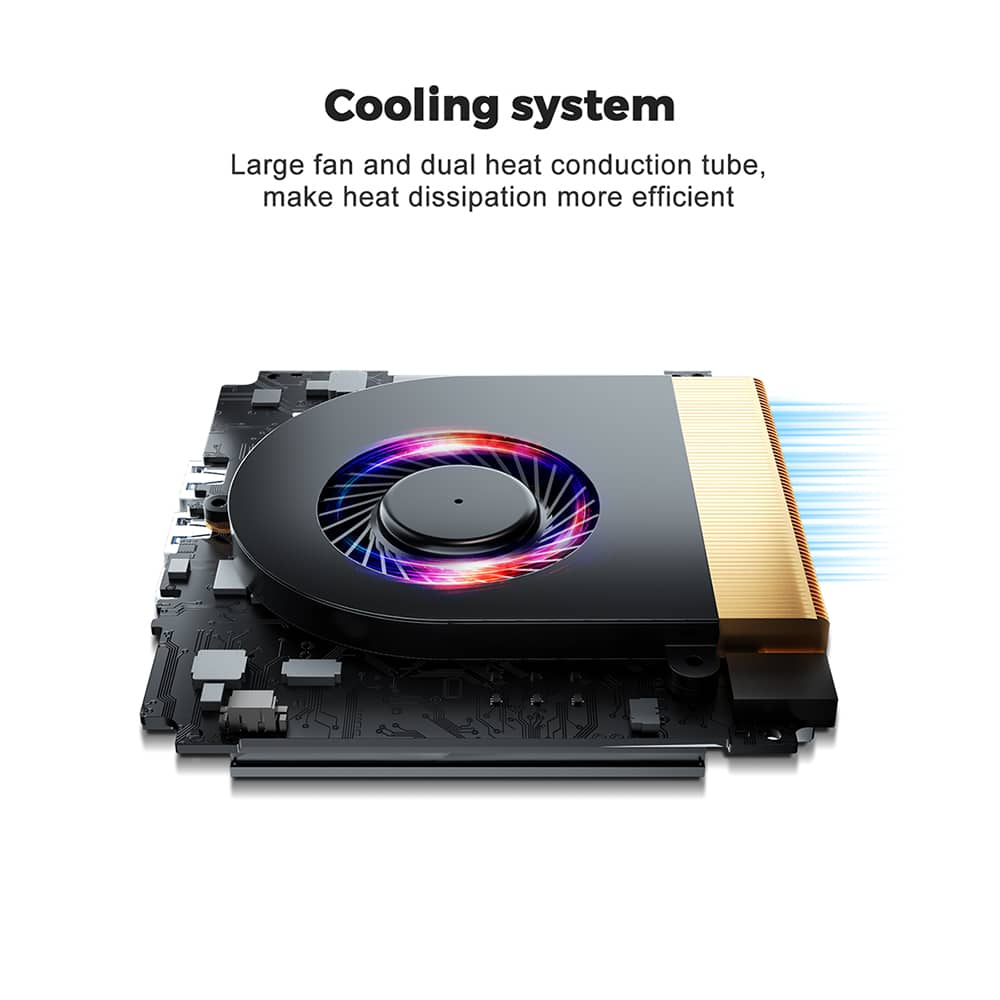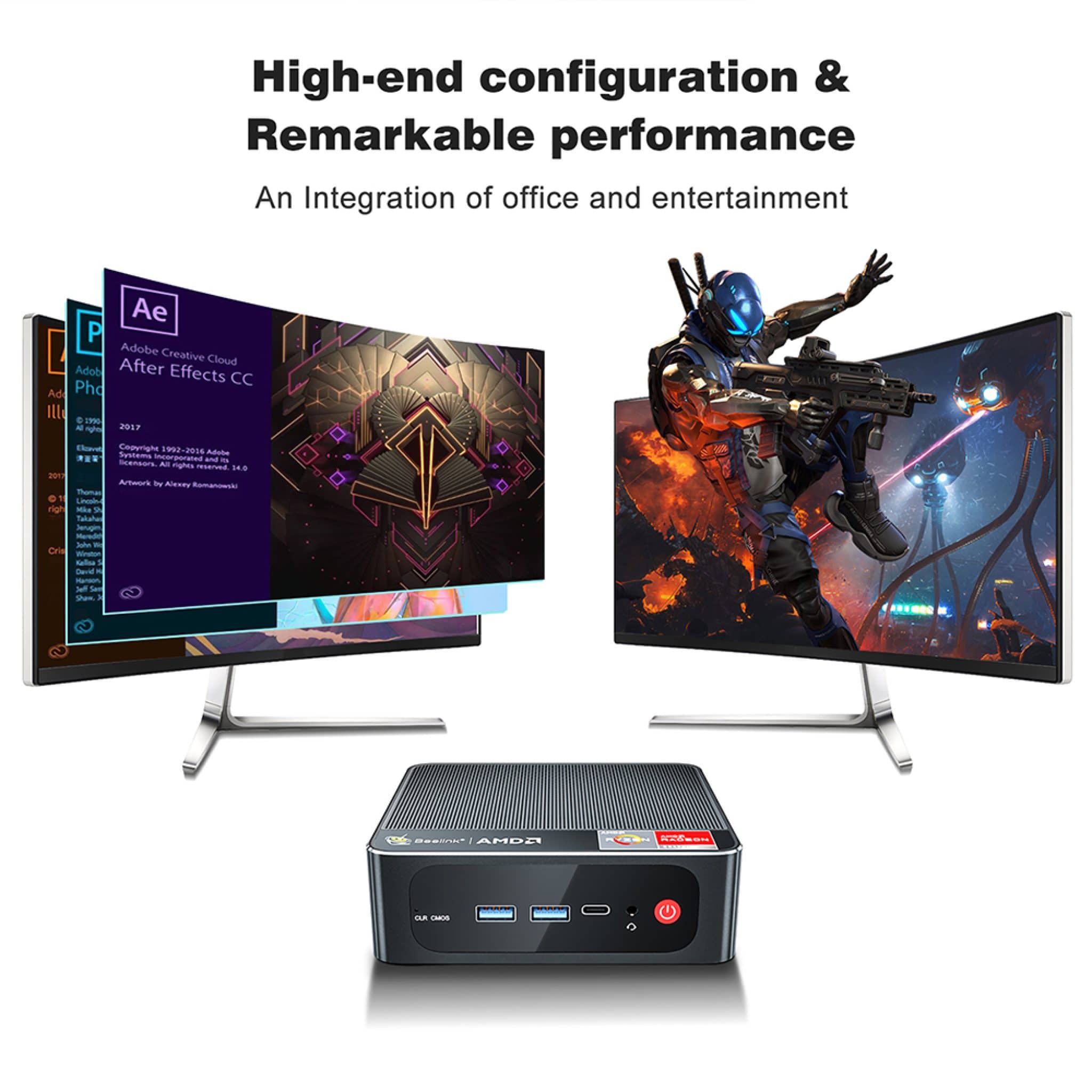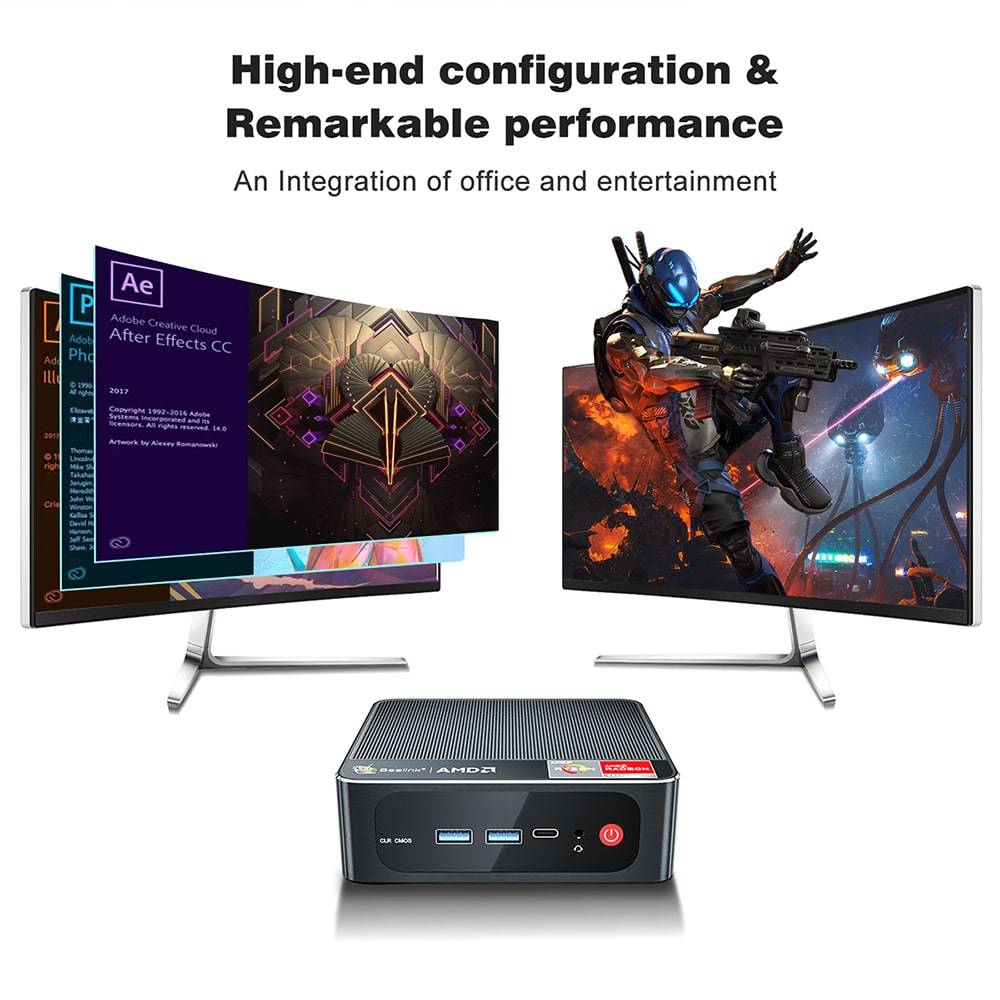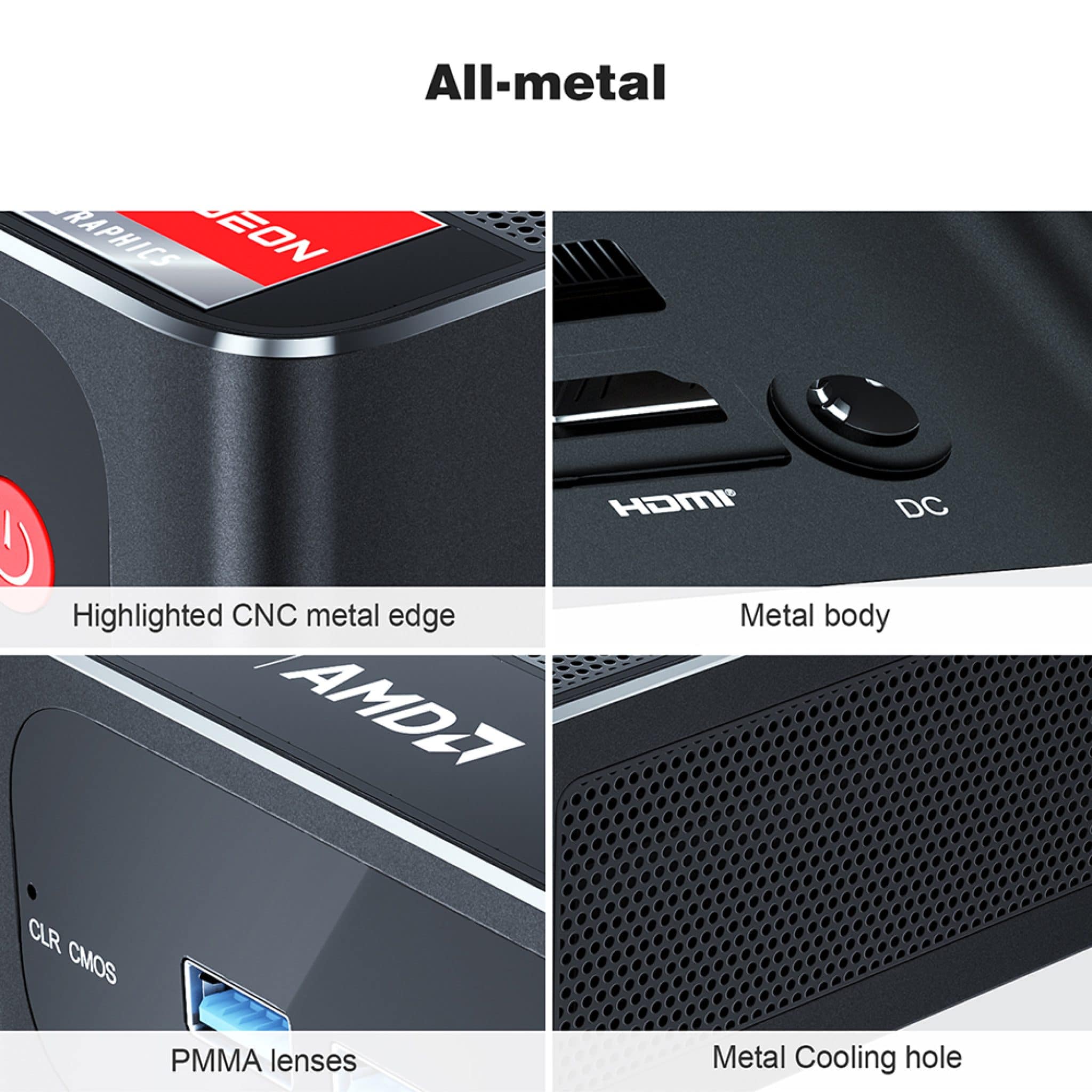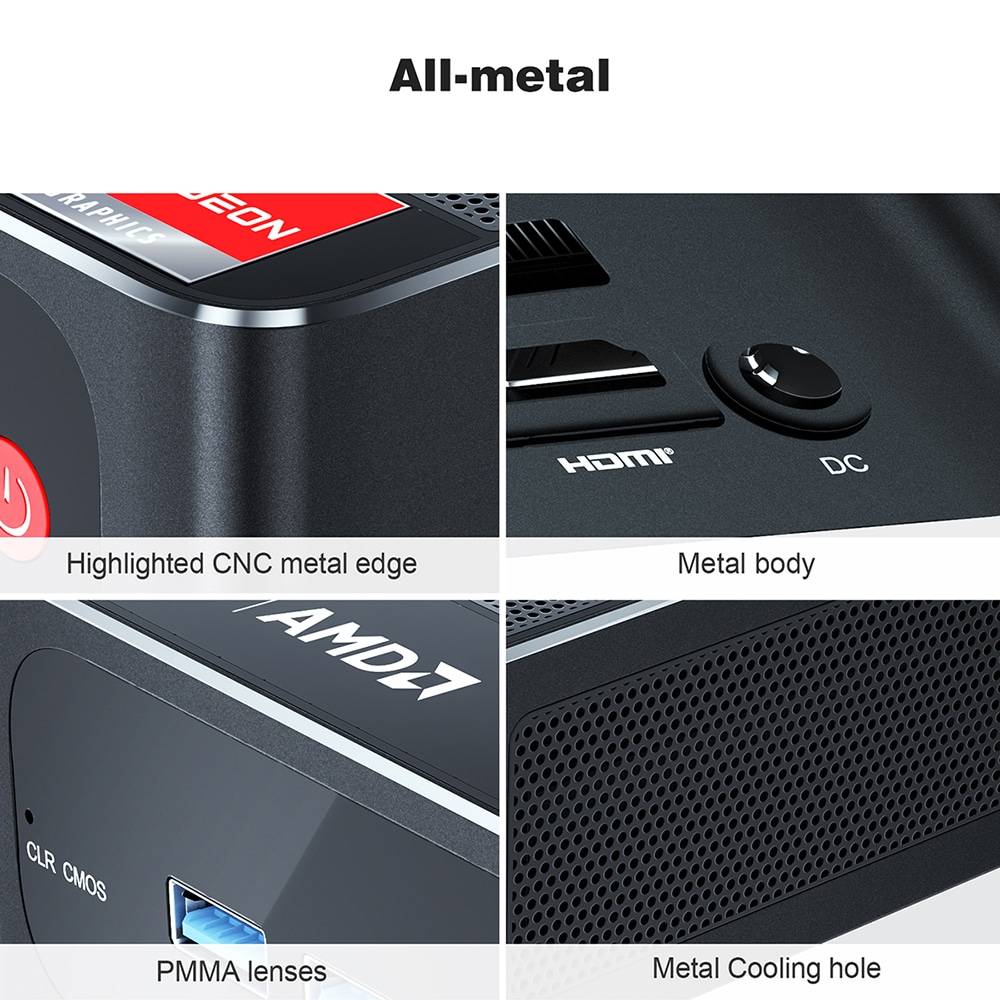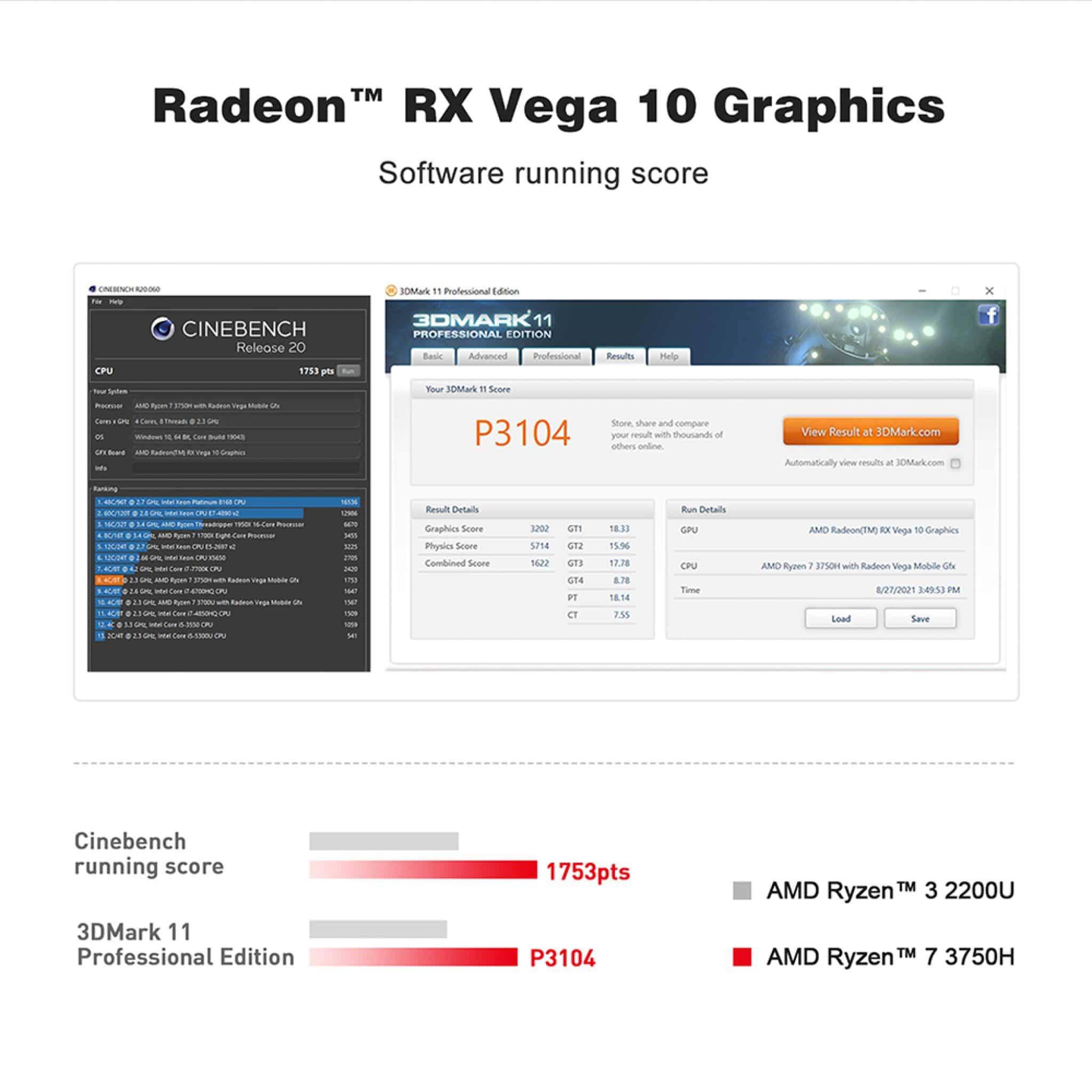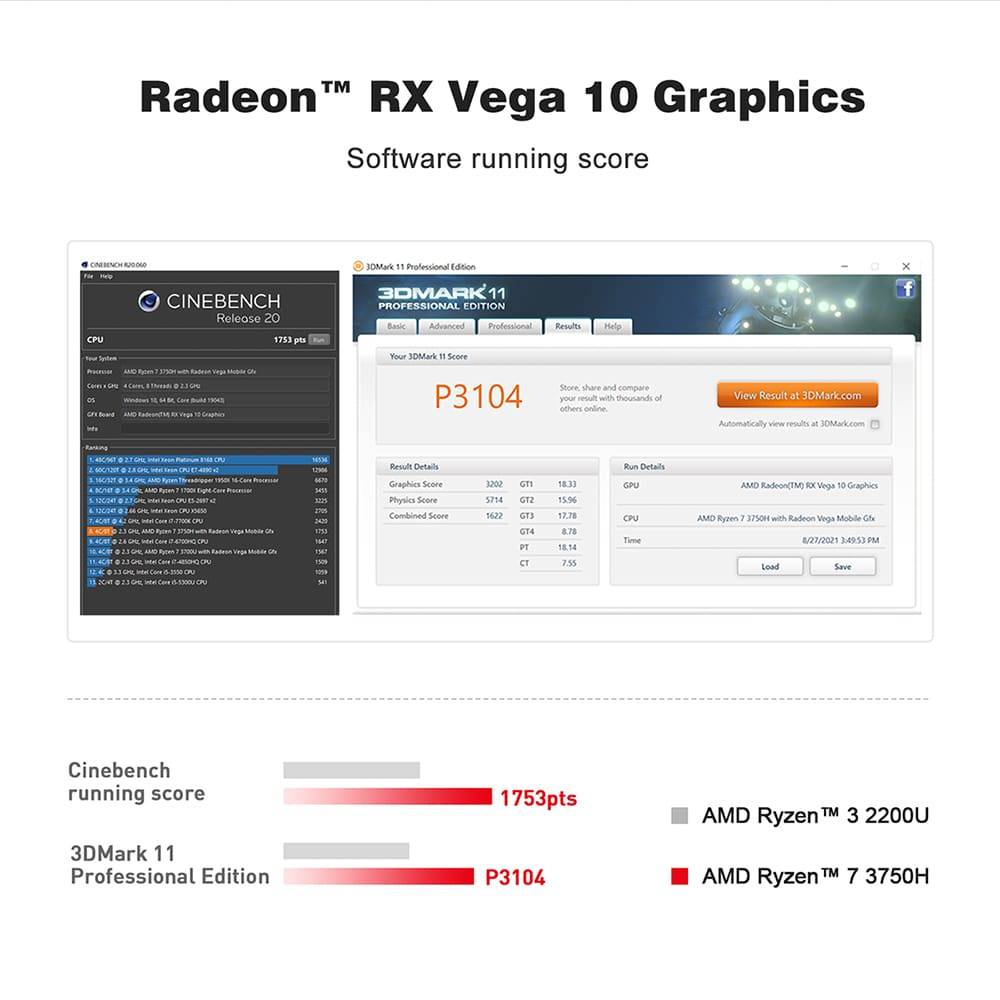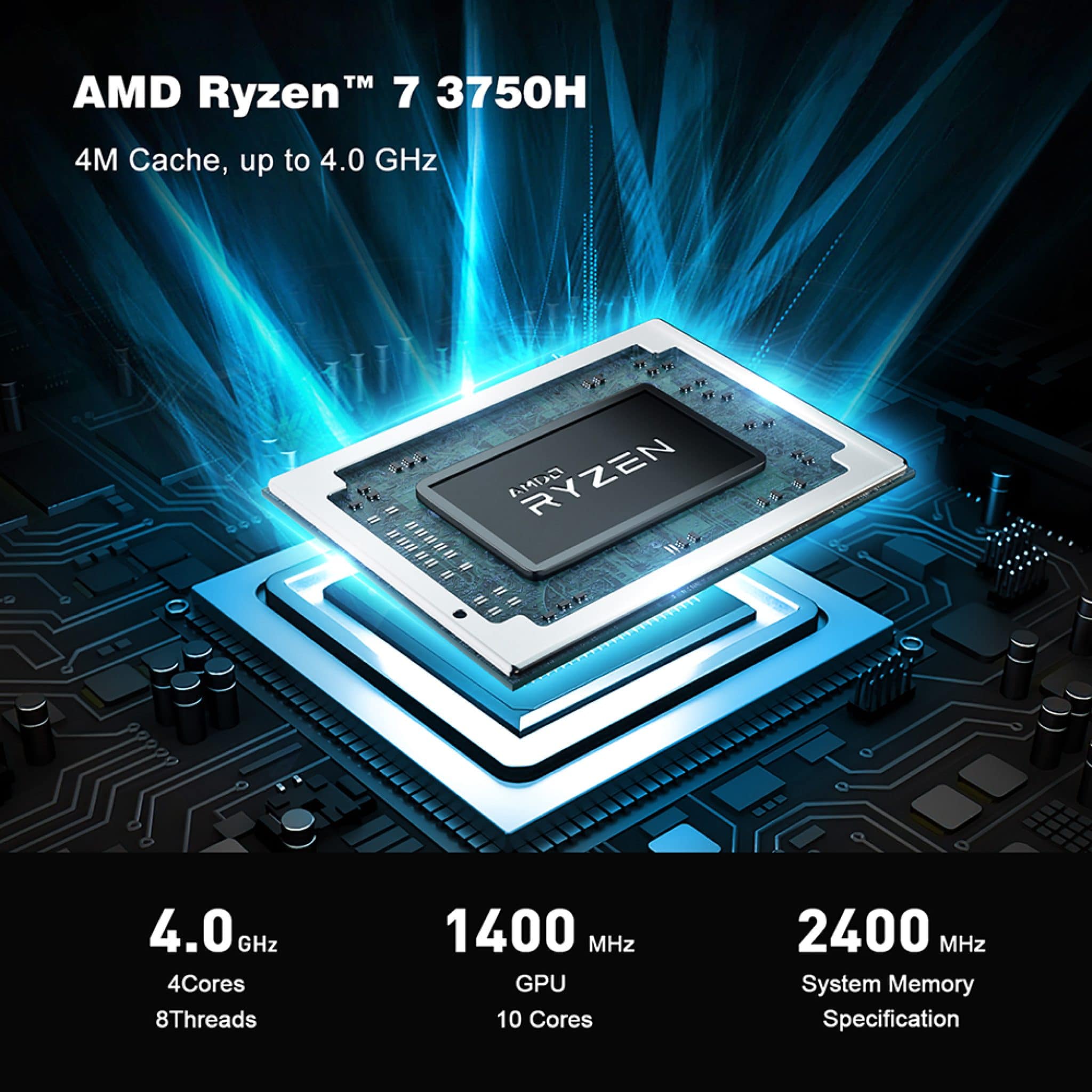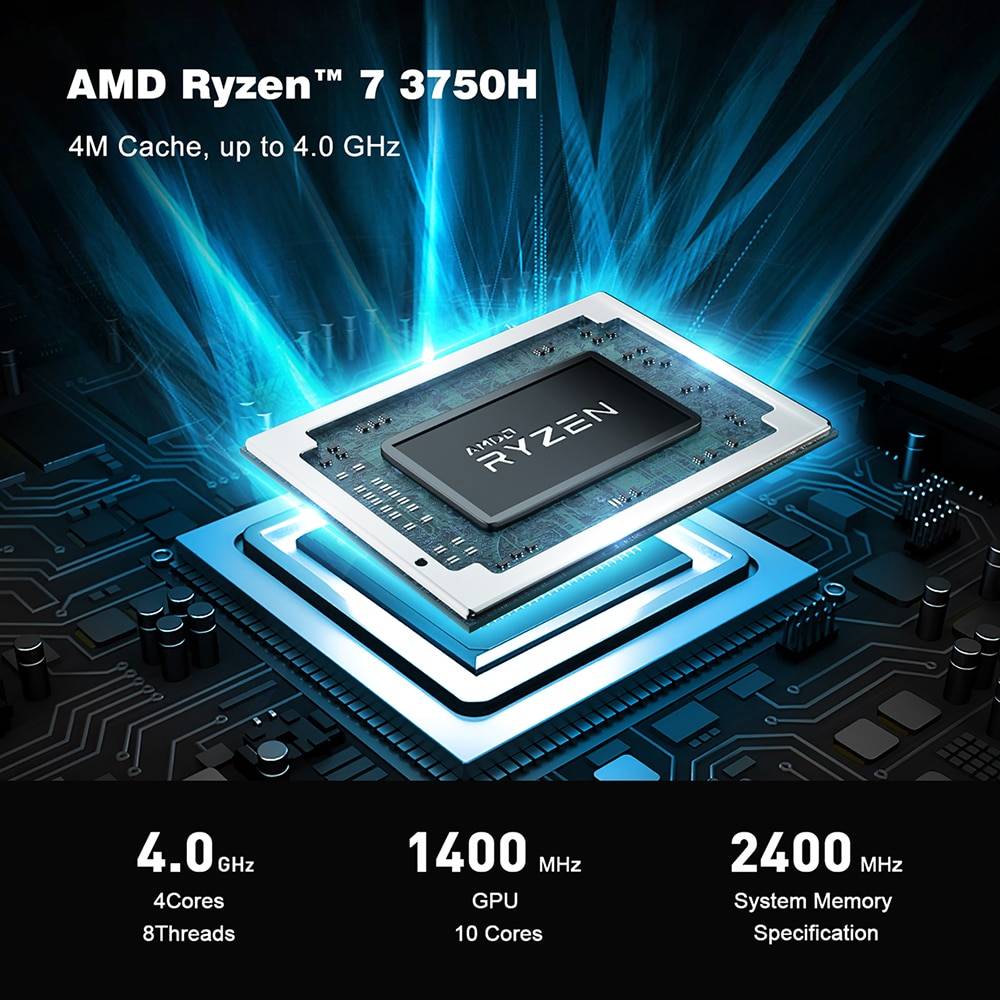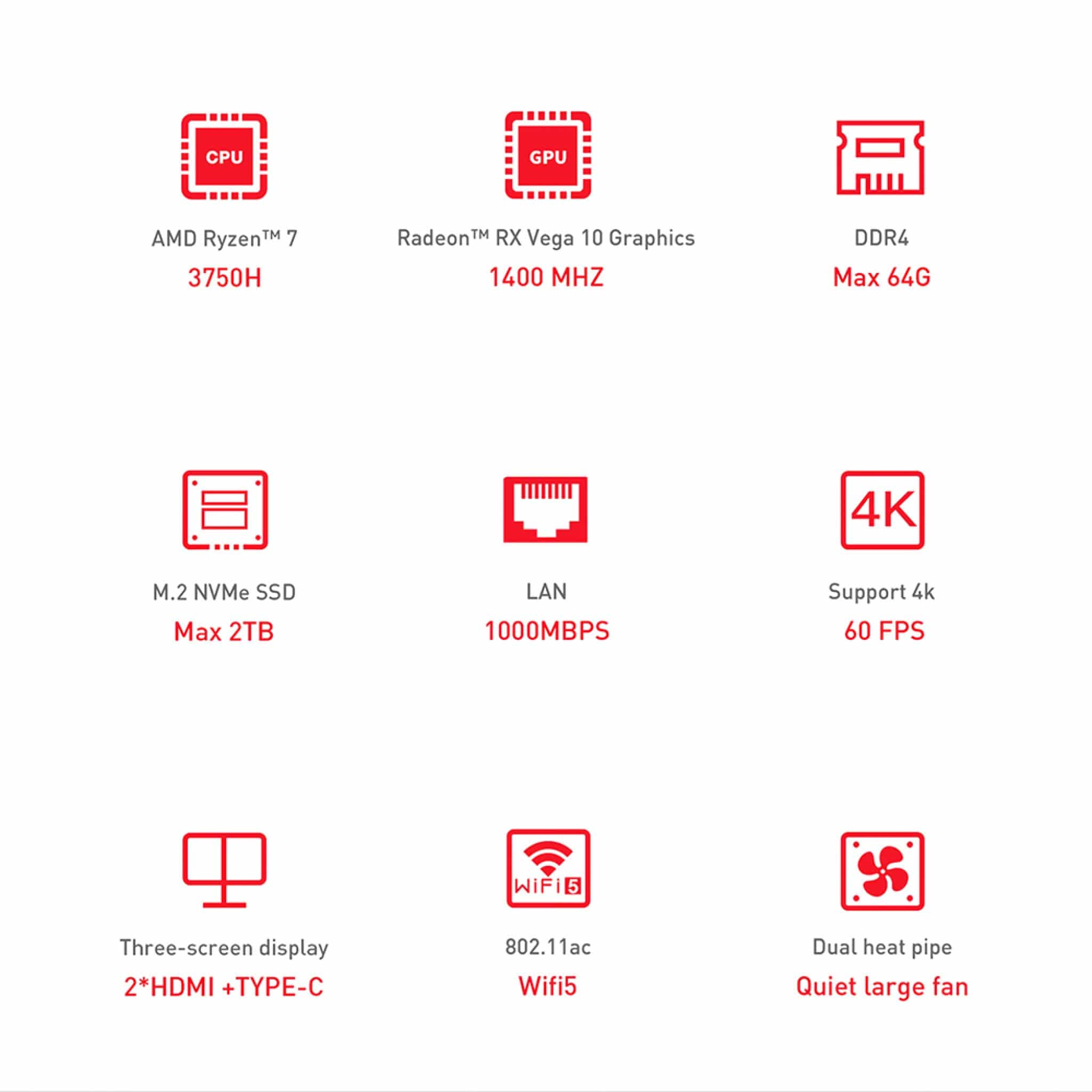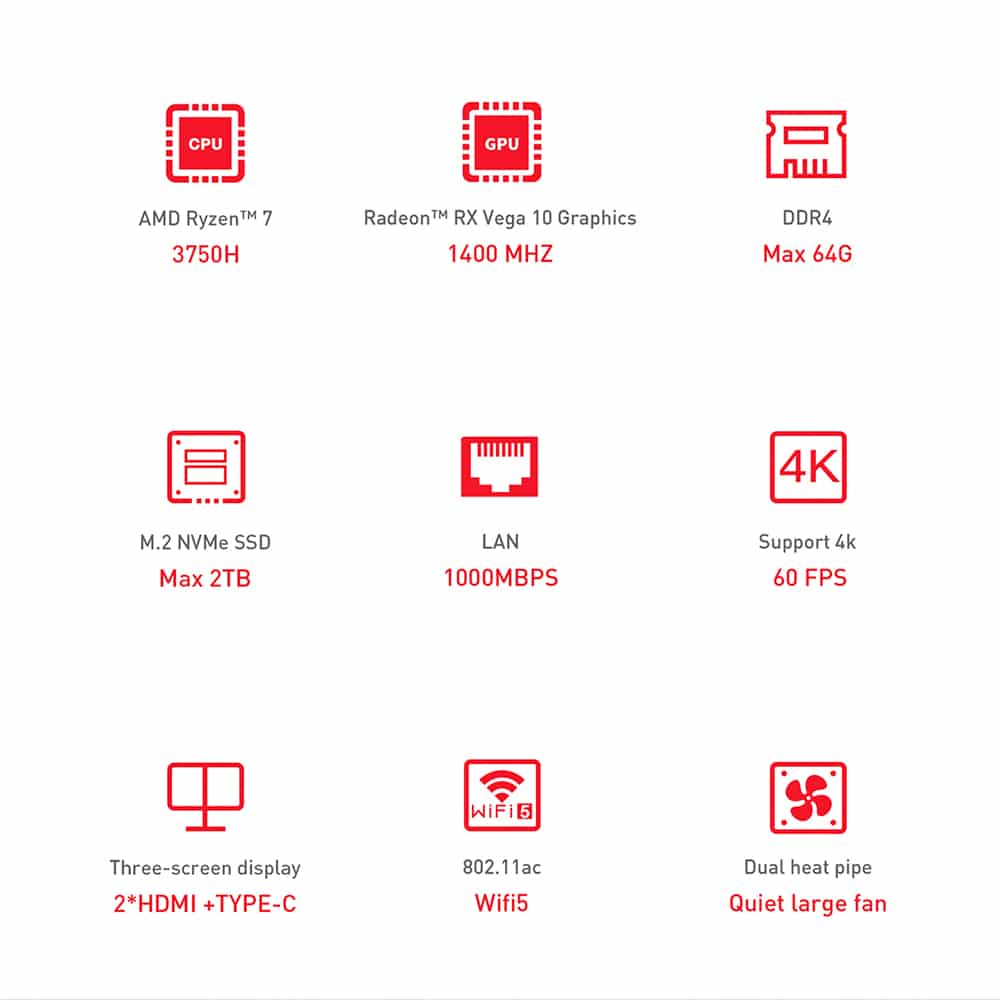 Technical Specifications
Softwares
OS
Windows 10 Professional
Security
PIN/Password
Processor
Brand
AMD
Model

Ryzen™ 5 3550H
Ryzen™ 7 3750H

Litography
12nm
# Cores
4
# Threads
8
Base Frequency
Turbo Frequency

Up to 3.7 Ghz
Up tp 4.0Ghz

Total L2 Cache
2 MB
More Info
Graphics Processor
Interface
Integrated
Brand
AMD
Model

Radeon™ RX 8 Graphics
Radeon™ RX Vega 10 Graphics

Frequency
Graphics Core Count
Video Decoding
Capacity
8GB / 16GB / 32GB
Technology
Single-Channel / Dual-Channel DDR4 SO-DIMM
Speed
2400Mhz
Memory/Storage
Capacity
256GB/512GB /1TB (Depending on the model purchased)
Technology
PCI-E NVMe SATA SSD
Expandable
1×2.5 inch SATA HDD Slot (SATA 3.0 6.0Gb/s)
Network
Ethernet
1x RJ45 Gigabit
Wi-Fi
Wi-Fi 5(Dual-Band)
Bluetooth
4.0
I/O Interface
USB
1x USB Type-C ; 4x USB Type-A 3.0
Video
2x HDMI 2.0(4K@60Hz) ; 1x USB Type-C (4K@60Hz)
Audio
2x HDMI 2.0 ; 1x USB Type-C ; 1x 3.5mm Audio Jack
Package Includes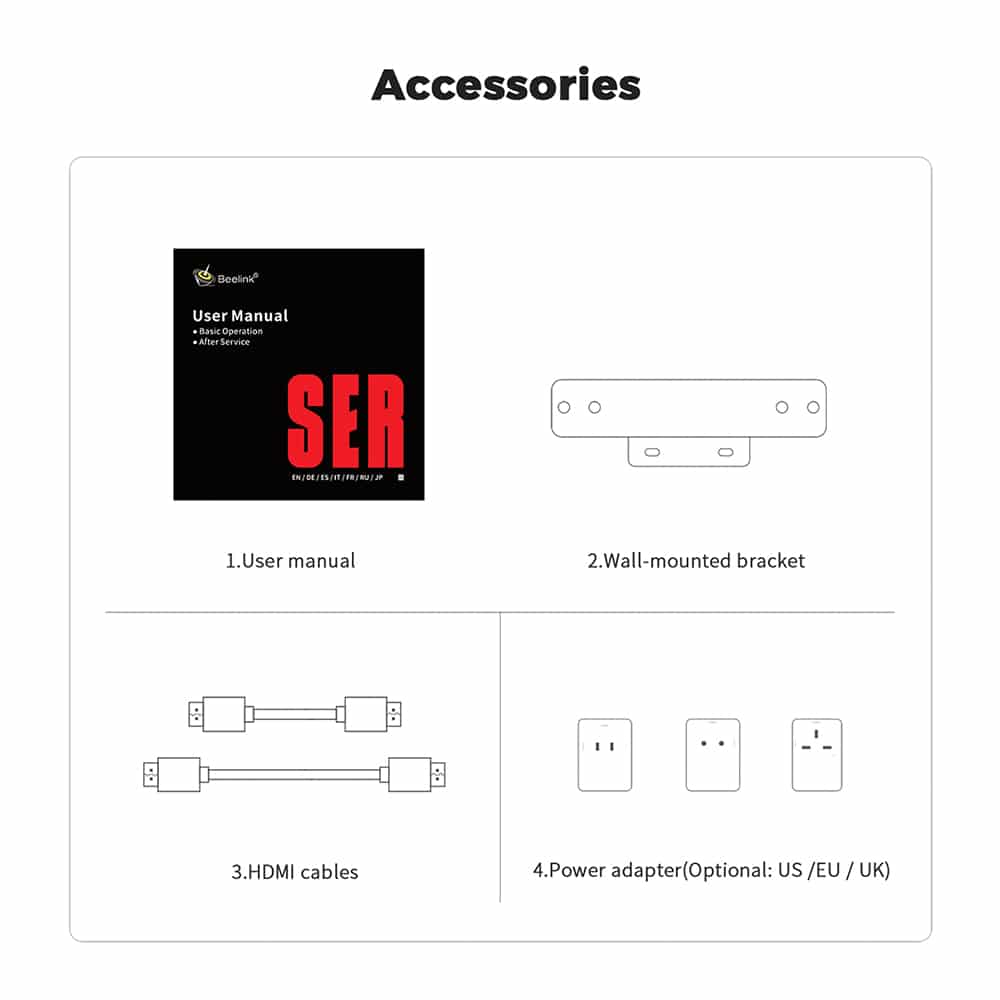 1 * User Manual
1 * Power Supply
1 * HDMI Cable
1 * Mounting Bracket
Please Note
In line with the policy of continued development, the manufacturer reserves the right to amend the specifications without prior notification. The illustrations in the user manual are for reference only.
Reviews
Beelink SER4 AMD Ryzen 7 Mini PC
Excellent speed on daily tasks and very good performance on lite games. I haven't tried heavy games and emulators yet. Overall, very happy with the performance and heat management.
In truth this item has shocked me
I build my own computers and have built a HTPC. Basically desktops but also a reasonably powerful HTPC and a Flight Sim which gives good results for MSFS 2020. This little baby is shockingly competent on most levels and fast considering it doesn't have a discrete graphics card. Sits well in my new hardwood TV cabinet and performs more than well.
Great little pc replacement
This thing does everything I need it to do. It's even smaller than I imagined. Shipping from UK was fast and hassle free. I'm extremely pleased with this unit.
Love it - Nice selection of ports and very quiet
Despite reading reports of fan noise ours so far has been blissfully quiet. Maybe that's because we got the 32 Gb 1 Tb version. The only downside for us was it came with windows 10 not the Windows 11 advertised. Support were great in getting the 11 install organised but you need a wired ethernet to do this as you have to reload wifi drivers. Very cool little box.
Great mini PC to replace and old tower PC
Exactly what I needed to replace my old PC, that was not able to be upgraded to Windows 11. It hardly takes up any room on my work station, VERY quiet and I can easily add a USB 3 DVD/CD player for downloading some of my old favourite software.
Highly recommend, I don't play games, but should be perfect for editing and creating videos. Do a lot of creating pdf's on my desktop publisher. Ideal!! Still using SerifPlage Plus X6! Downloaded all my software with no issues.
Storage space shouldn't be an issue, as I already have a 4GB external hard drive. But will upgrade with another 16GB ram and internal storage drive sometime in the future.
Beelink SER3 Ryzen 7 Mini PC
Starting at $ 473.42 Incl. VATStarting at $ 394.52 Excl. VAT