GPD WIN 3 Handheld Gaming PC
Intel® Core™ i5-1135G7/ i7-1165G7/ i7-1195G7 con grafica Intel Iris Xe
16GB adoppio canale LPDDR4x @ 4266Mhz
1TB SSDPCI-E NVMead alta velocità
Porta Thunderbolt 4
SupportoWiFi 6 e Bluetooth 5.1
Palmare da giocoAAA
Starting at $ 1,135.69 Incl. VATStarting at $ 946.41 Excl. VAT
Frequently Bought Together
Description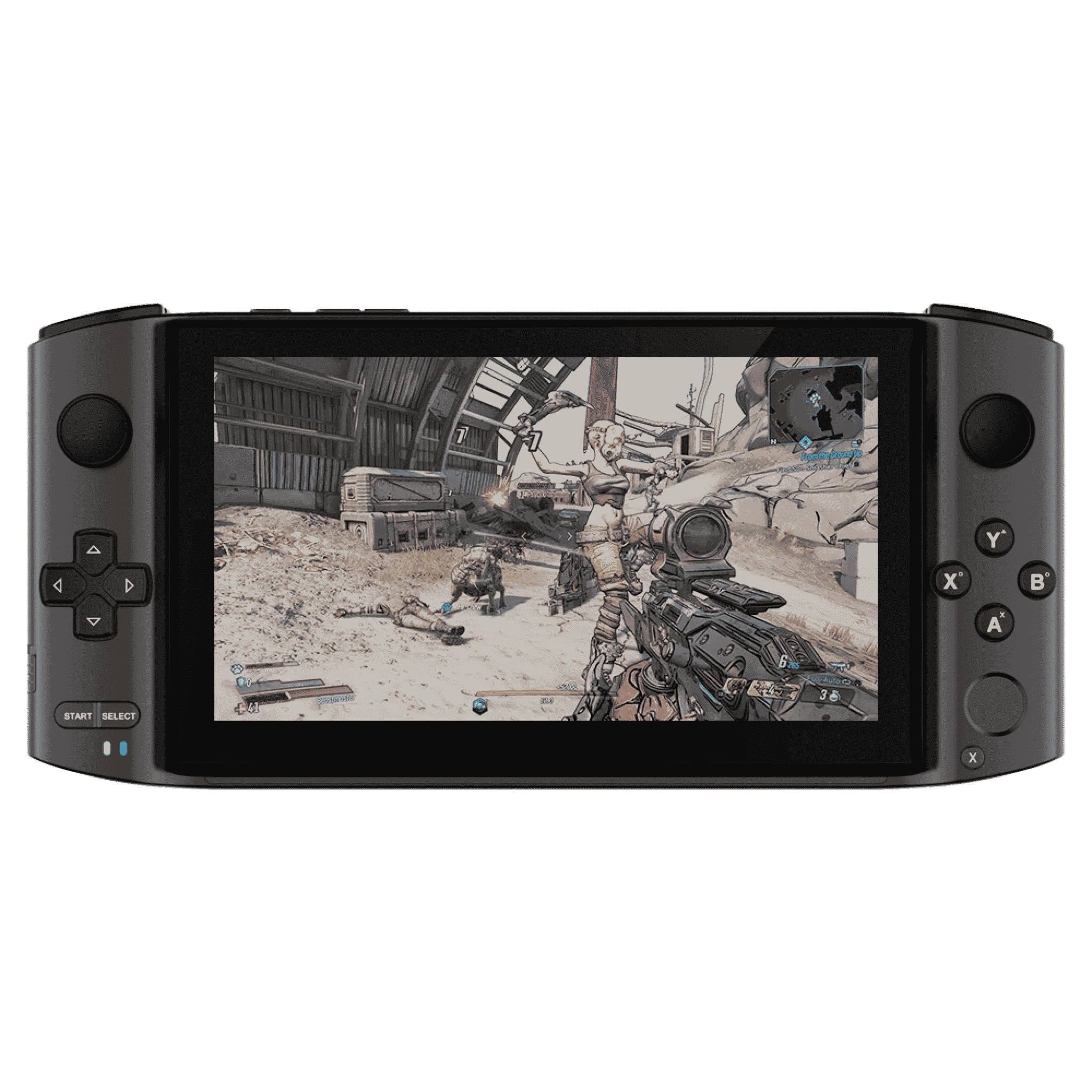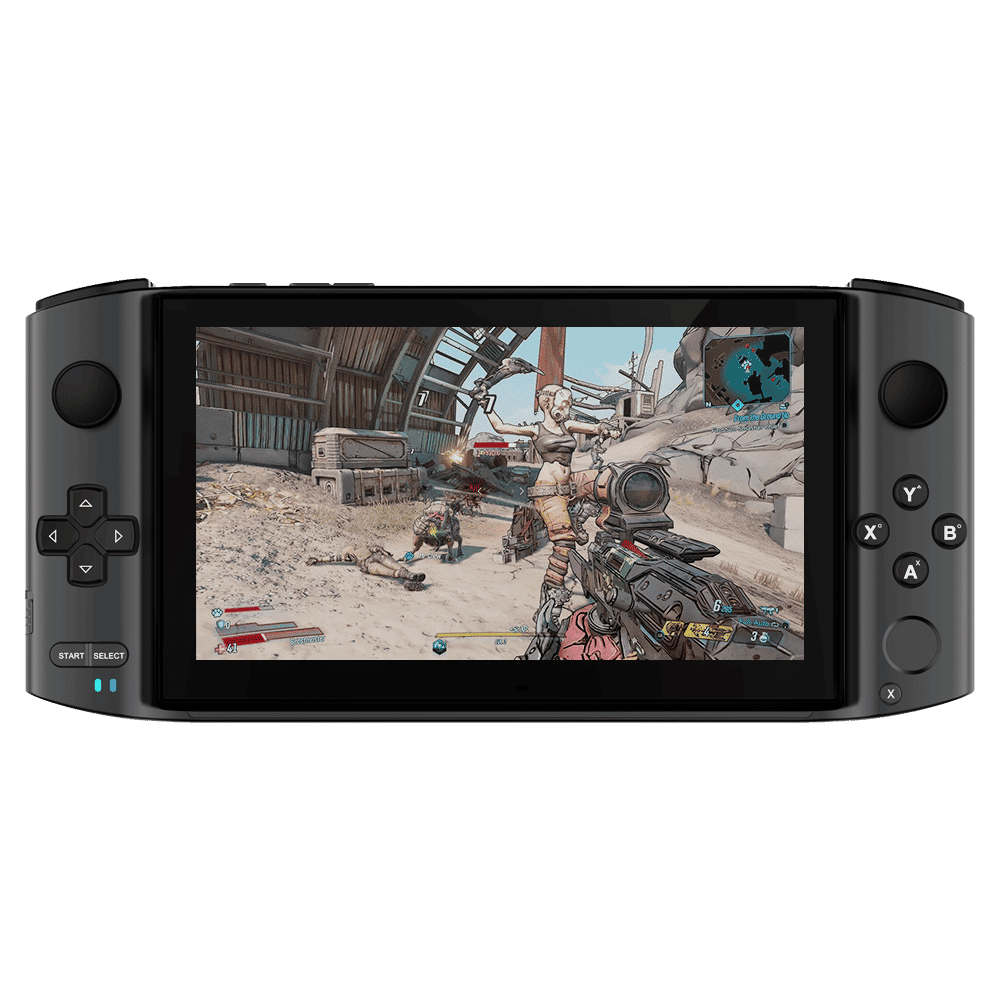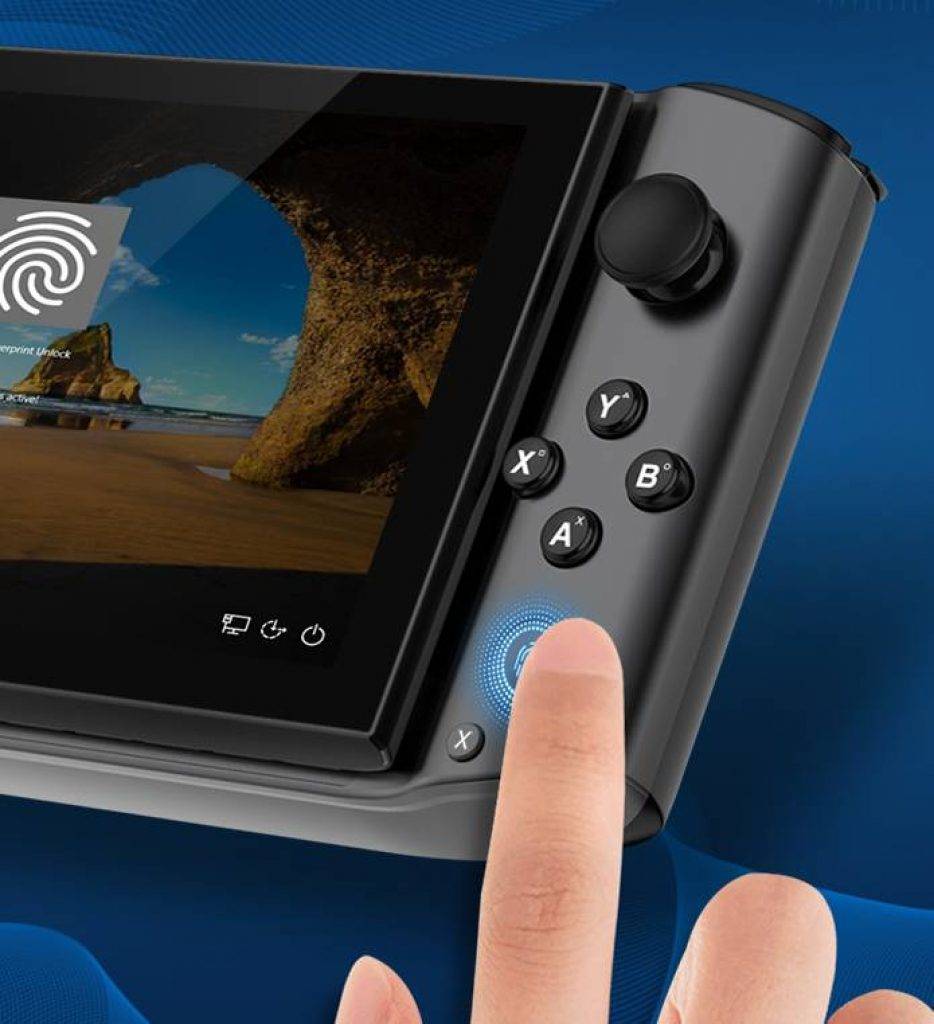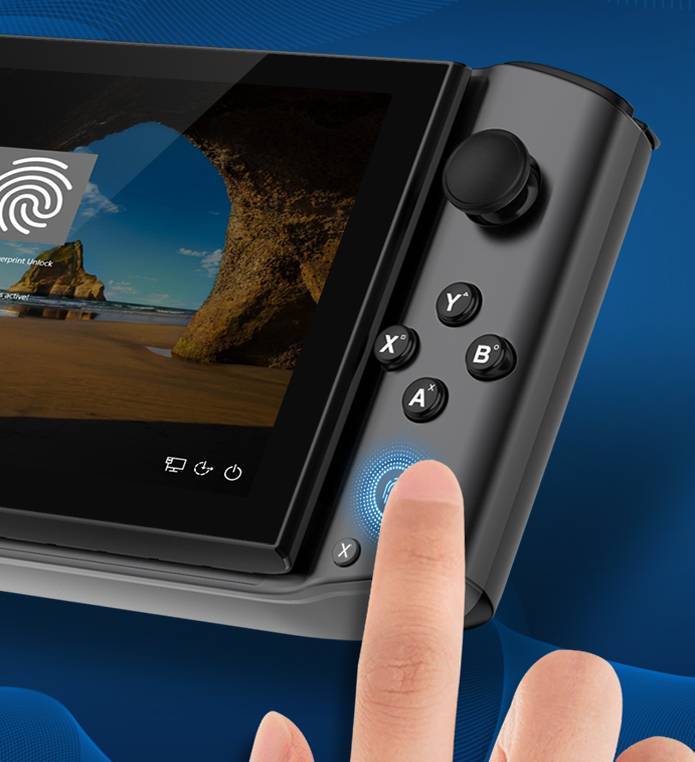 Supportando pienamente Windows Hello, il WIN 3 è dotato di un sensore di impronte digitali integrato. Basta impostarlo durante il primo avvio e non avrete più problemi di accesso.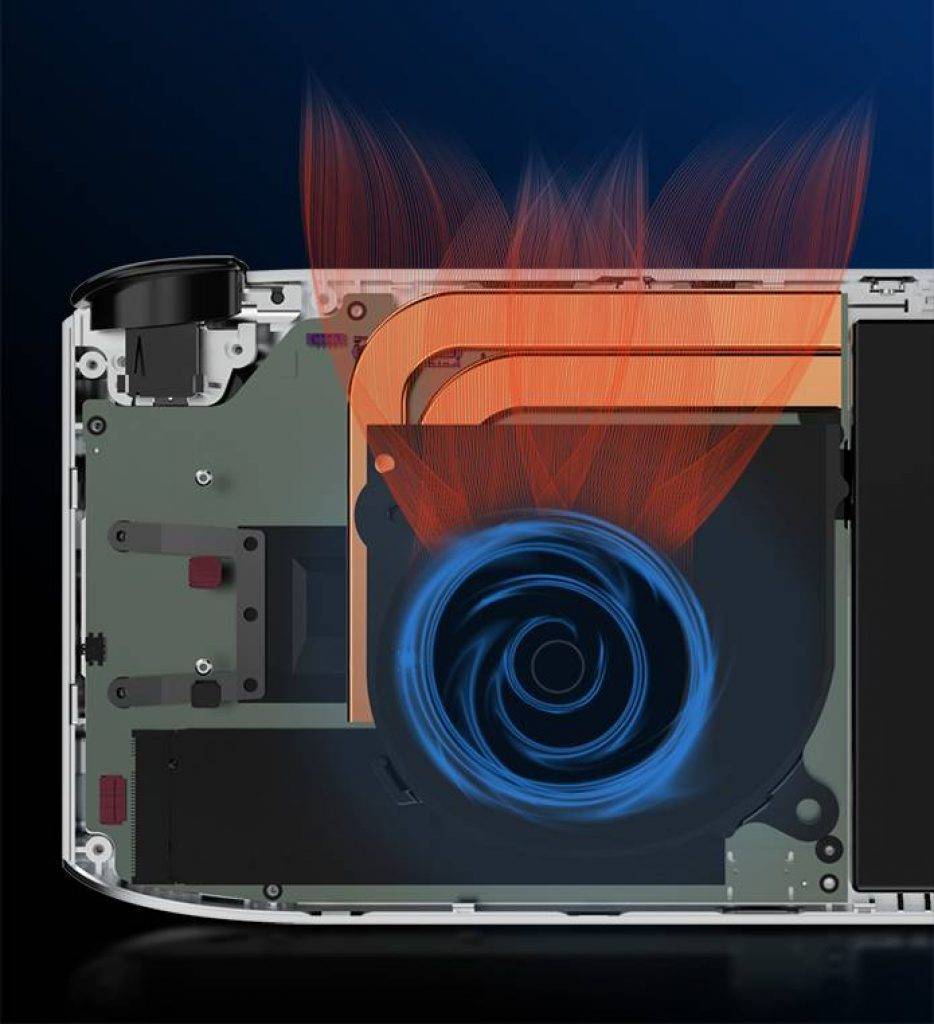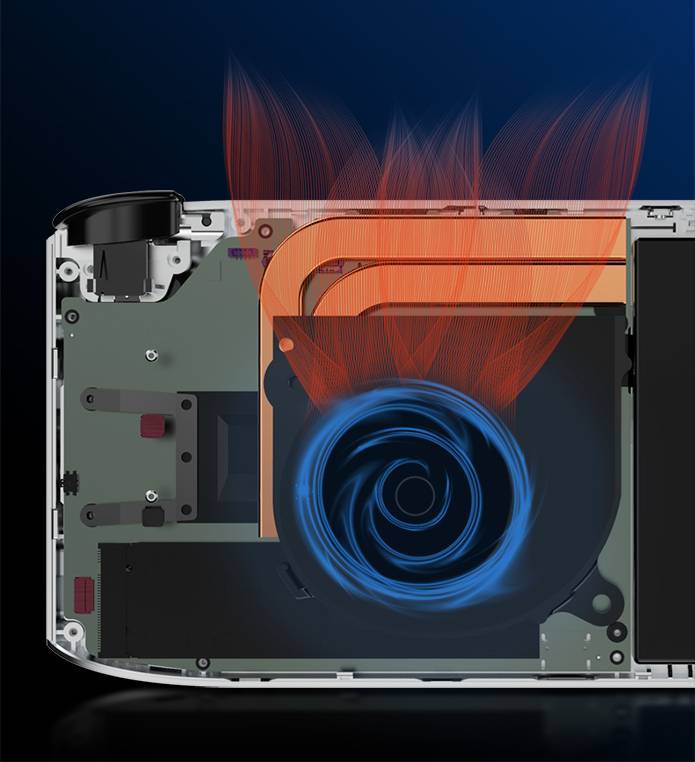 "Ehi Siri, com'è la temperatura?" Il GPD WIN 3 è dotato di una ventola di livello desktop per mantenere gli interni freschi anche durante i momenti di gioco più intensi.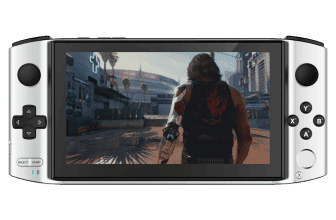 Il GPD WIN 3 è dotato di un brillante 5.5″" H-IPS Touchscreen Display ad una risoluzione di 1280×720 e con 268 pixel per pollice per una visualizzazione cristallina. Il display è protetto dal Gorilla Glass 5th Generation di Corning e può essere fatto scorrere verso l'alto per rivelare la tastiera full touch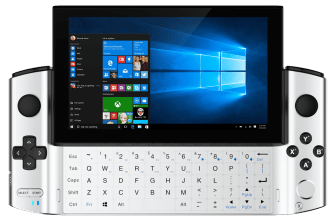 La tastiera è una tastiera QWERTY full touch (con layout USA), e fornisce l'opzione per digitare mentre sei in una lobby di gioco, o hai bisogno di inviare un messaggio veloce a uno dei tuoi amici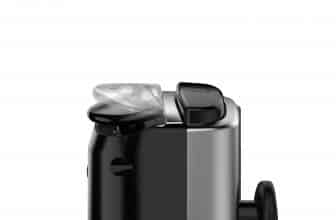 Prova il pieno controllo del gioco con i pulsanti della spalla a 27 gradi (analogici), utili negli FPS e nei giochi di guida.
I joystick sono di ALPS e forniscono un'esperienza di gioco di alto livello
Il WIN 3 è l'ultimo arrivato nella linea di pc portatili da gioco di GPD. Con un'enfasi sulla portabilità mentre fornisce un'esperienza di gioco AAA, il GPD WIN 3 è perfetto per il giocatore in movimento.
Alimentato dall'ultimo 11 I processori della generazione Intel i5 1135G7, i7 1165G7, Intel i7 1195G7, insieme a 16GB di velocissima RAM LPDDR4x, e supportati dal veloce M.2 Storage NVMe, il GPD Win 3 è un pc da gioco portatile in grado di giocare a giochi AAA senza sudare.
Il WIN 3 pesa circa 560g, e con dimensioni di 198x98x.27mm, è davvero mettere il "portatile" in pc da gioco portatile. Con 3x3950mAh batterie pure, godere tra 3 a 14 ore di utilizzo (tempo effettivo di utilizzo dipende dallo stress / carico).
Essendo un dispositivo portatile, il GPD WIN 3 è dotato di diversi ingressi integrati. Compresi alti joystick ALPS dual 3D, grilletti analogici reattivi, così come i pulsanti programmabili sul retro del dispositivo.
Una tastiera touch retroilluminata si trova anche sotto lo schermo, che può scorrere su e giù per aumentare ulteriormente la portabilità, così come un sensore di impronte digitali per un comodo blocco/sblocco del dispositivo.
Al centro del WIN 3 c'è un dock Thunderbolt 4 che permette l'interazione con una varietà di periferiche. Hai bisogno di un dock per aumentare il numero di display? Hai bisogno di aggiungere altre porte USB? Che ne dici di collegarti a un dispositivo eGFX esterno per aumentare ulteriormente le tue prestazioni nei giochi? Il WIN 3 ti ha coperto!
Accanto alla porta Thunderbolt 4 c'è una porta USB-A standard e un jack da 3,5 mm per la compatibilità generale delle periferiche. Con l'aggiunta del supporto Bluetooth 5.0 (fino a 7 dispositivi contemporaneamente) e la connettività Wi-Fi 6 per un'integrazione wireless senza soluzione di continuità con qualsiasi configurazione.
Parole chiave correlate: "gpdwin", "win3", "Win 3" e "GPD Win 3 UK".
Grazie a un Kickstarter di grande successo Kickstarter. Il primo lotto di WIN 3 è stato rilasciato da DroiX il 24 giugno, con altre unità in arrivo. DroiX offre la spedizione il giorno successivo per gli ordini nel Regno Unito e la spedizione internazionale espressa.
Il WIN 3 parte da 849,95 sterline per la versione i5, e può arrivare a 1199,99 sterline per la versione più potente i7. DroiX offre pagamenti Klarna per il GPD WIN 3, permettendo di acquistare ora e pagare più tardi.
Technical Specifications
Softwares
OS
Windows 10 Home
Biometrics
Fingerprint
Security
PIN/Windows Hello (Fingerprint)
Processor
Brand
Intel
Model
Core™ i5-1135G7 / Core™ i7-1165G7 / Core™ i7-1195G7
Litography
10 nm SuperFin
# Cores
4
# Threads
8
Turbo Frequency
4.2 Ghz / 4.7 Ghz / 5.0 Ghz
Cache
12 MB Intel® Smart Cache
Graphics Processor
Interface
Integrated
Brand
Intel
Model
Iris® Xe Graphics
Max Dynamic Frequency
1.30 Ghz / 1.40 Ghz
DirectX Support
12.1
OpenGL Support
4.6
Intel® Quick Sync Video
✓
Intel® Clear Video HD Technology
✓
Video Decoding
Panel Technology
H-IPS
Protection
Corning Gorilla Glass 5
Touch-Screen
✓
Size
5.5"
Aspect Ratio
16:9
Screen Resolution
1280x720
Pixels/Inch
268 PPI
Memory/Storage
Capacity
16GB
Technology
LPDDR4x @ 4266Mhz - Dual Channel
Network
Capacity
1TB, Replaceable
Technology
NVMe
Bus Specification
PCIe Gen 4.0
Transfer Protocol
NVMe 1.4
Expandable
1x MicroSDXC Slot
I/O Interface
USB
1x Thunderbolt 4
Video
1x Thunderbolt 4
Audio
1x 3.5mm Headphone&Microphone Combo
Dimension/Weight
Keyboard
Slide-Up QWERTY Keyboard (US Layout)
Mouse
Via Joystick
(Gaming) Joystick
Dual 3D-ALPS
(Gaming) Buttons
XBOX/PlayStation Buttons
(Gaming) Vibration
Dual-Motor
Package Includes
1 * USB Type-C Cable
1 * Power Adapter
1 * User manual
Please Note
In line with the policy of continued development, the manufacturer reserves the right to amend the specifications without prior notification. The illustrations in the user manual are for reference only.
Reviews
PC Games in your Pocket - almost ;)
First of all - I had a lot of handhelds in my 40 years of gaming experience. Exotic ones like the Atari Lynx, popular ones like Nintendo 3DS or PS Vita and last year I did get myself a Switch Lite. My GPD Win 3 is a total other caliber without wanting to make the others bad. But concerning quality of materials used and inside life of this little beast this is simply playing some leagues above. I did buy it in order to enjoy some games you just get for PC. And as I have simply no space for a PC and monitor - I already have the Playstation 4 and Xbox Series S connected to my TV - my decision was to get the GPD Win 3. And for me this one is the right choice. I love to feel the quality in my hands, I love the screen sliding up and using the keyboard and love to play atm American Truck Simulator. I think a lot more will follow but atm I'm totally fascinated with ATS. It looks amazing and compared with On the Road Next Generation Version on the Xbox Series S this one is also some leagues above. Fantastic Open world, super smooth gameplay and fantastic graphics despite playing not on the highest level. I could - but this shortens game time and the difference is not that big ..... so. Well think I gotta drive some miles again and wish you all Merry Christmas and a Happy New Year :))
Fantastic machine and service from DroiX!
Brilliant little device, works really well and soundly built. Excellent service from DroiX, couldn't have been more helpful.
GPD WIN 3 Handheld Gaming PC
Small device with a lot of power
Well I got my first WIN 3 in August, which had some Software Issues (didn't recognize the controller/mouse anymore). But due to the excellent service of the Droix team I got my replacement very quick. I love that device and although the price is high I think it is worth it.
GPD WIN 3 Handheld Gaming PC
Starting at $ 1,135.69 Incl. VATStarting at $ 946.41 Excl. VAT