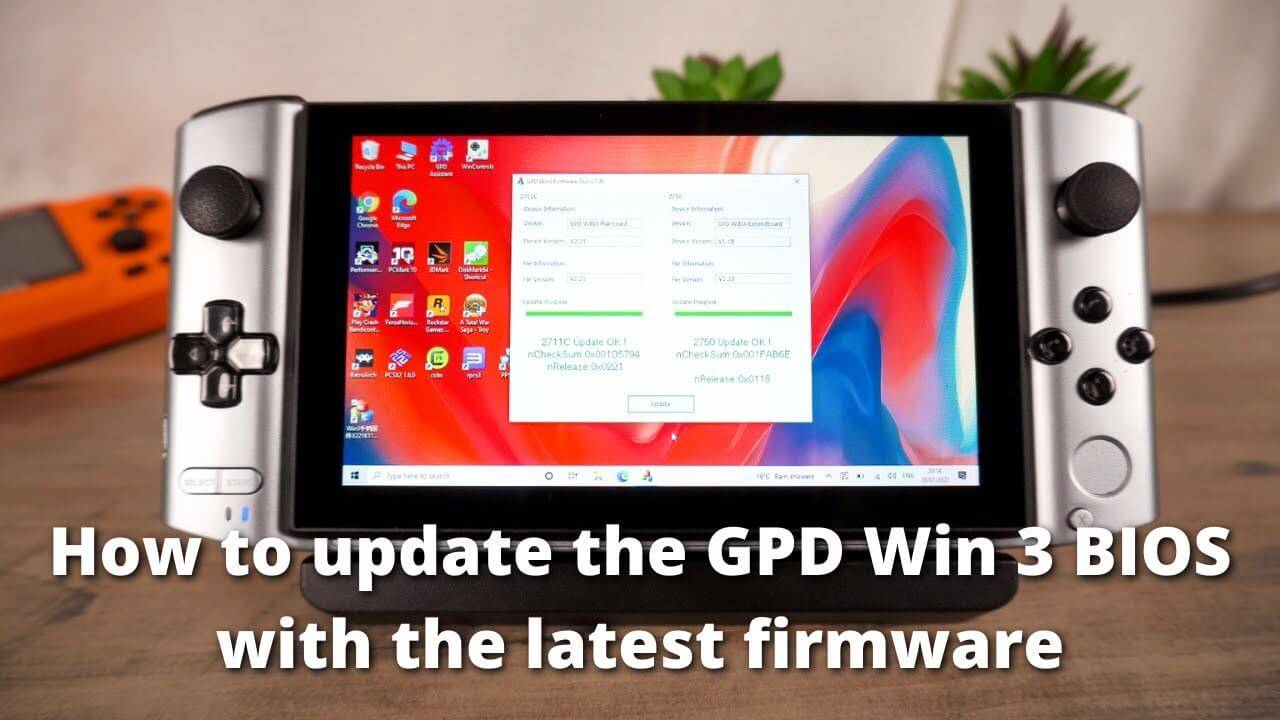 Updating the GPD Win 3 BIOS is important as it will keep your device up to date and fix any found bugs or issues. You can watch our short video below or follow our step by step guide.




First of all you will need to download and extract the firmware update to your GPD Win 3. You can download it here. This update fixes an issue with mouse/joystick not always responding after resuming from sleep mode.

Once you have download the file, extracted the contents and double click on the executable file.

The updater software will display. It will take a few moments for the software to check the version numbers.

After a few checks for system versions, you will be prompted to update. Click the update button and it will start the update process.

During this time, do not switch off the Win 3 or close the software. The process should take around one to two minutes indicated by a green bar for the two updates it needs to make.

After a few moments, you will be notified that the update is complete with confirmations in green text.

You can now close the software and reboot the GPD Win 3 to apply the update. Your GPD Win 3 BIOS is now up to date!


GPD WIN 3 Handheld Gaming PC
Configuration: i7-1165G7 Silver
£

1,049.98 Incl. VAT
£

874.98 Excl. VAT
£

989.95 Incl. VAT
£

824.96 Excl. VAT