Last month we posted a great review of the DroiX® W10, which is a dual boot Windows 10 and Android device. We have received many queries asking how to watch TV from overseas with the W10, in particular just how well it works. This article covers that and other queries.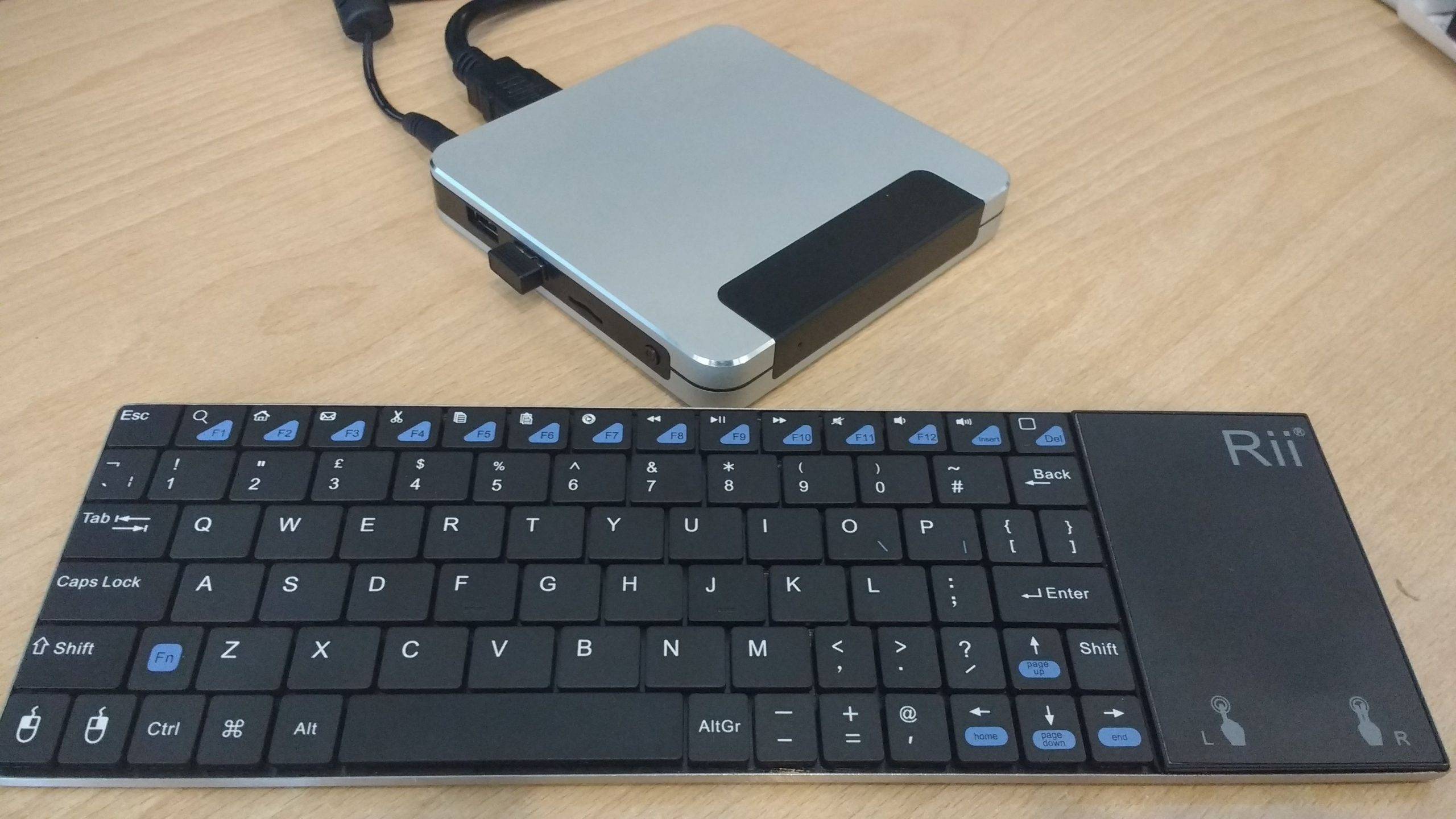 If you have ever tried to access UK based television services such as BBC iPlayer or ITV Hub outside of UK, you will have received a message saying that the media is not available. This media is only allowed to be viewed inside of United Kingdom and this phenomenon is commonly known as 'geo-blocking'.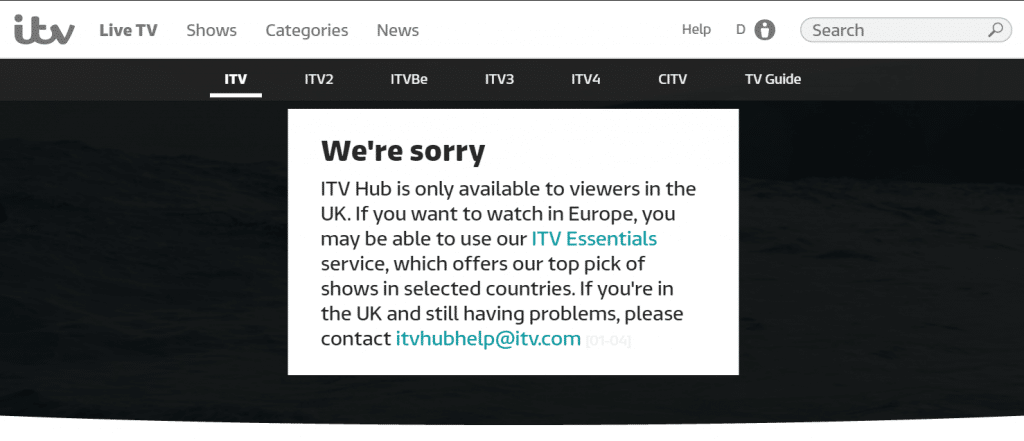 If you are on holiday, an expat outside of UK, or maybe just love UK TV, there is no immediate way of getting around geo-blocking. But with a VPN service such as IPVanish, you can essentially lead services into thinking you are in UK, whilst your actual physical location could be anywhere around the world.
We asked a customer, a British expat living in Spain who recently purchased a DroiX® W10, to try popular UK service providers including BBC, ITV and Channel 4, all of which had geo-blocking enabled. After subscribing to IPVanish, which took around five minutes to install and setup, he was able to enjoy all of the UK based providers that were previously blocked by changing to a IPVanish UK server.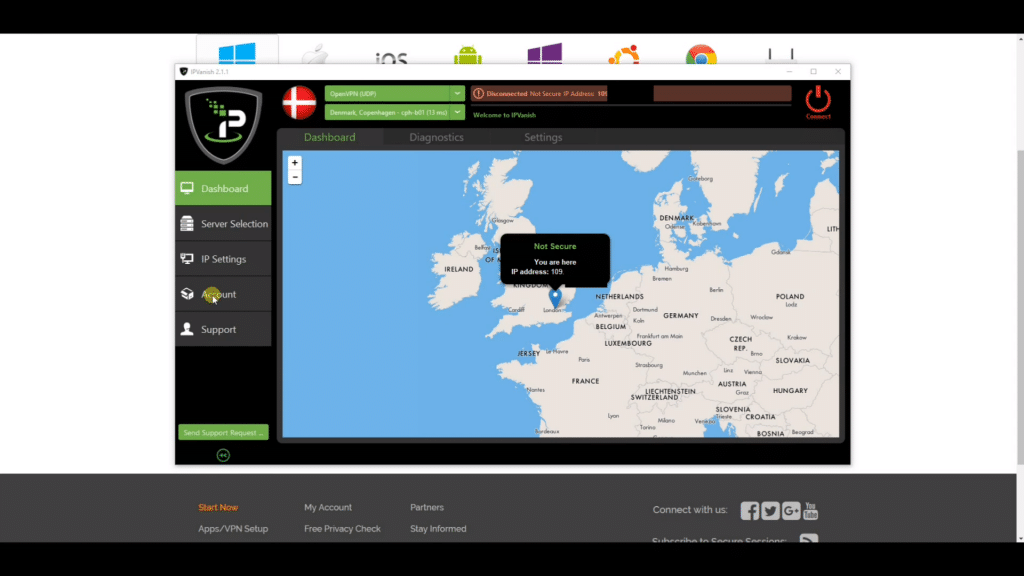 Here is just a small selection of providers he successfully tested with the DroiX® W10 and IPVanish:
BBC iPlayer – Geo-blocked, but works with IPVanish
ITV Hub – Geo-blocked, but works with IPVanish
Channel 4 – Geo-blocked, but works with IPVanish
Channel 5 – Geo-blocked, but works with IPVanish
Now TV – Geo-blocked, but works with IPVanish
TVPlayer – Geo-blocked, but works with IPVanish
Got the idea? There are many more TV/Channel providers and sadly many of them have geo-blocking enabled. With a VPN, you can avoid this barrier and get on with enjoying your favourite TV shows. Please remember that you should have a license or subscription to watch certain providers content, it is your responsibility to pay for these. Some providers may also require certain browsers to be used, so we recommend you install Google Chrome and Firefox for the best results.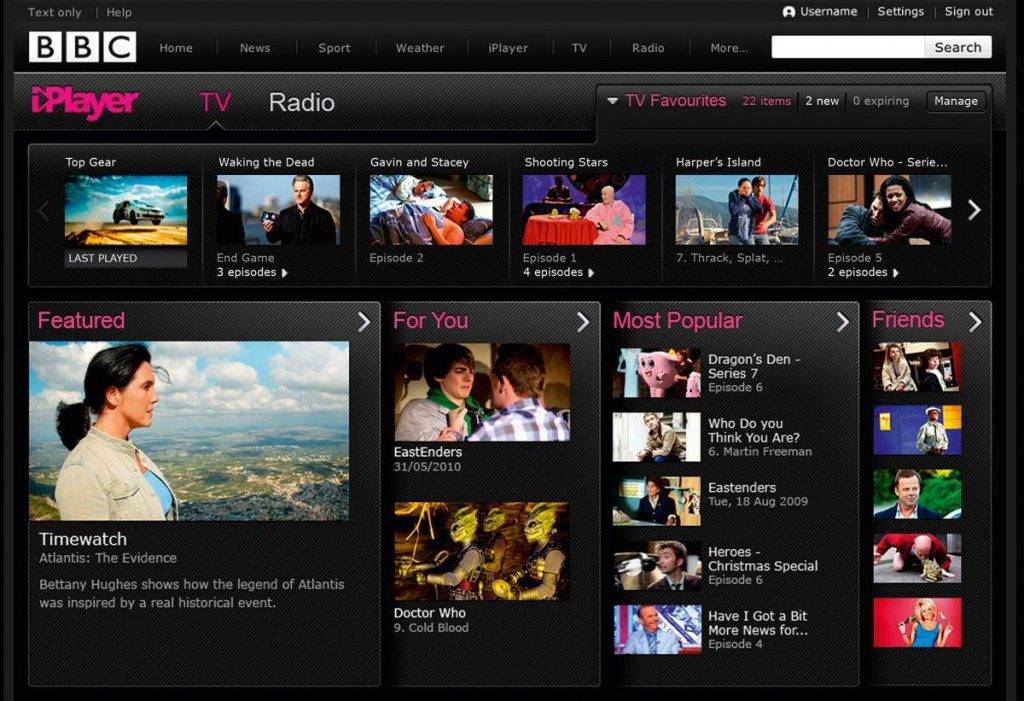 With a VPN you can be safe in the knowledge that wherever you are around the world you can always keep up with UK-based television. A great example is a certain upcoming football competition, if you are away on holiday or live abroad, and you wanted to watch your home team play. Keep in mind some countries do not show all the matches, and they will often have commentary in the country's native language. With a DroiX® W10, IPVanish VPN and a UK provider you will be able to watch your home team and listen to it with English commentary.
The same principle also works for many TV providers from outside UK, viewing access is restricted to the country of broadcast. For example, if you were an American resident living here in Britain, you will already be familiar with television providers such as HBO, Fox and History Channel. These providers can be accessed using a VPN but again, as with UK providers, you may be required to pay a subscription for access to some of these.
Please find out more about IPVanish on our blog post here. Don't forget that DroiX® customers can enjoy their first month of subscription for only 99 cents, around 68 pence. You can find out more about and purchase the DroiX® W10 here.