Beelink AP45 J4205 Mini PC Computer with Windows 10
Windows 10 Home Mini PC
Intel Quad-Core Processor
Dual Display Output
Dual-Band Wi-Fi w/ 1GB/s RJ45 Port
Perfect for Home and Work Tasks
£214.95 Incl. VAT£179.13 Excl. VAT
Description
If you are looking for a high performance Mini PC, the Beelink AP45 featuring the new J4205 processor is what you will need.
The AP45 features the newer J4205 processor which runs up to 2.6Ghz which is faster than the earlier J3355 processors. The graphics processing is provided by an Intel HD Graphics 505 which can output 4K at 30Hz.
Continuing with the high specifications is 8GB of fast DDR4 RAM for quick loading and switching between apps. There is also a massive 256GB mSATA SSD which is plenty of space for Windows 10 and all your software and files.
These are the kind of specifications you would find on a desktop PC, all this fits into a mini PC desktop case measuring just 115 x 102 x 25 mm and weighing 233g. There are two HDMI 1.4b ports which can be used simultaneously for dual monitor support.
The Beelink AP45 mini PC comes with four USB 3.0 ports which can be used for peripherals such as a mouse and keyboard. There is a fast performing 1GB/sec RJ45 ethernet port for wired connections. A 802.11 b/g/n/ac 2.4Ghz and 5Ghz band WiFi and Bluetooth 4.0 complete the wireless connections on this mini Windows PC.
The faster J4205 processor with 8GB RAM and 256GB SSD gives excellent performance for your home and office tasks. Combined with the small form factor in a mini PC for Windows, it allows for high end usage with low desk space.
Technical Specifications
Softwares
OS
Windows
RAM
RAM
8GB
Application Ready
At the time of publication, this list is comprehensive and accurate. Specific apps or add-ons may be removed or added in the future.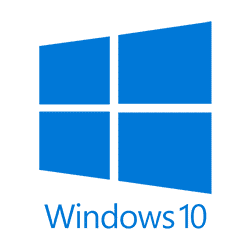 Windows 10 OS
The most used Operating System on the planet. That's for a reason
Package Includes
1* Beelink AP45 Windows 10 HTPC
1* Power Adapter
2* HDMI Cable
1* VESA Mount
1* HDD/SSD Mounting Screws
1* User Manual
Please Note
In line with the policy of continued development, the manufacturer reserves the right to amend the specifications without prior notification. The illustrations in the user manual are for reference only.
Beelink AP45 J4205 Mini PC Computer with Windows 10
£214.95 Incl. VAT£179.13 Excl. VAT