You cannot add "GPD Pocket Mini Laptop(1st Generation)" to the basket because the product is out of stock.
GPD Pocket 2 Intel Core m3 Mini Laptop
Windows 10 Home Pre-Installed
Intel® Core 8th Generation M3-8100Y
8GB RAM / 128GB and 256GB Storage options
Dual-Band Wi-Fi w/ 1GB/s Ethernet Adapter via USB Type-C
H-IPS Retina Touchscreen Display
Starting at £ 499.95 Incl. VATStarting at £ 416.63 Excl. VAT
Great Accessories
Windows 10 Home Pre-Installed
Intel® Core 8th Generation M3-8100Y
8GB RAM / 128GB and 256GB Storage options
Dual-Band Wi-Fi w/ 1GB/s Ethernet Adapter via USB Type-C
H-IPS Retina Touchscreen Display

£

29.99 Incl. VAT

£

29.99 Incl. VAT
Description
Everything you'd want in a laptop…In your Pocket. The GPD Pocket 2 Ultrabook takes on its predecesor shortcomings and it drastically improves upon them ; It's bezels shrunk, It's body got thinner by 57% compared with the last generation Pocket (at the thinnest section) and It's performance has increased to compete with this year's Laptops.
Within it's sleek Unibody Magnesium Alloy Design Shell – The GPD Pocket 2 Ultrabook packs a powerful Intel® Core™ m3-8100Y Processor, paired with a Intel HD Graphics 615 Integrated GPU, 8GB of RAM and 128GB/256 of Storage. Having each of its components Actively Cooled by the built-in fan to ensure that every one of them performs as expected.
Opening the Pocket 2; You will be greeted by the stunning (Almost bezel-less) 7-Inch Retina Touchscreen Display. Your favourite TV Show, Game or Graphic Design work will be presented at a resolution of 1920×1200 with 323 PPI (Pixels per Inch) ; Delivering deeper contrasts and more accurate colours. The viewing angle of up to 178° ensures maximum visibility in every environment.
Typing on the Pocket 2 – You have the Chocolate-Design ultra comfortable QWERTY Keyboard, ergonomically designed for usability and productivity. Typing will come naturally using the GPD Pocket 2 Keyboard, as each keycap has been designed individually to ensure a smooth transition between them.
Unlike any laptop released this year, the GPD Pocket 2 is not lacking in the I/O Section – Ready for you there are 2 USB Type A, 1 USB Type C, 1 Micro SD Card Slot and a 3.5mm Headphone Jack. Powered by a 6800mAh Li-Po battery ; The Pocket 2 will take you through your day of work with no issues.
Technical Specifications
Software
OS
Windows 10 Home
Security
PIN
Processor
Brand
Intel
Model
Core™ m3-8100Y
Litography
14 nm
# Cores
2
# Threads
4
Cache
4 MB Intel® Smart Cache
Graphics Processor
Interface
Integrated
Brand
Intel®
Model
UHD Graphics 615
Max Dynamic Frequency
900 Mhz
DirectX Support
12
OpenGL Support
4.5
Intel® Quick Sync Video
✓
Intel® Clear Video HD Technology
✓
Intel® Clear Video Technology
✓
Display
Panel Technology
H-IPS
Protection
Corning Gorilla Glass 4
Touch-Screen
✓
Size
7"
Aspect Ratio
16:10
Screen Resolution
1920x1200
Pixels/Inch
323 PPI
Memory (RAM)
Capacity
8GB
Technology
LPDDR3x @ 1866Mhz
Storage (ROM)
Capacity
128GB (Silver) ; 256GB (Amber Black)
Technology
eMMC
Expandable
1x MicroSDXC Slot
I/O Interface
USB
1x USB Type-C 3.0 ; 2x USB Type-A 3.0
Video
1x USB Type-C 3.0
Audio
1x 3.5mm Headphone&Microphone Combo
Input
Keyboard
Chiclet-Style ; Full QWERTY (US Layout)
Mouse
Optical Finger Navigation
Application Ready
At the time of publication, this list is comprehensive and accurate. Specific apps or add-ons may be removed or added in the future.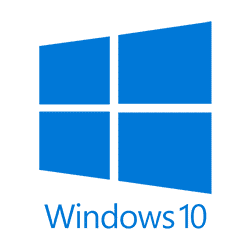 Windows 10 OS
The most used Operating System on the planet. That's for a reason
Package Includes
1 * USB Type-C Cable
1 * Power Adapter
1 * User Manual
Please Note
In line with the policy of continued development, the manufacturer reserves the right to amend the specifications without prior notification. The illustrations in the user manual are for reference only.
Reviews
GPD Pocket 2 and Debian
Great device sturdy build quality, clear screen, touch works fine so does the litle stick located on a odd but very well chosen location.
It's a full blown laptop in your pocket !
Delivery by DroidX from the UK to Netherlands the next day, i wonder how they managed that.
Lots of ++ now the --
* When the lid is closed, it is difficult to open.
* It small, damm is it small ;)
Further:
Installing Debian did not cause any trouble, though you'l need a usb network dongle for the initial install.
Also you need to rotate the screen and framebuffer using some documented textlines. When enable non-free after a update also the wifi and BlueTooth work pretty well.
Super little ultra mobile.
My main laptop, containing mainly music files died a death, I needed a replacement. Being a frequent flier ( under normal circumstances ), something small and lightweight with a decent memory size was required, and this fitted the bill perfectly. The PC was nicely packaged with a quality feel. Build quality is superb, on a par with my Macbook. The screen is nice and sharp and bright and has no problems at all with video playback (tested with a film downloaded from Netflix ).
On the downside, I am left-handed, so the placement of the trackpad sensor on the top right of the keyboard soon became a little awkward, a problem easily sorted with a bluetooth mouse, likewise the touchscreen had a slight problem with accuracy due to my sausage fingers, but my old rechargeable stylus works well, both the "electric" end and the rubber dome. Some may find the "always on" cooling fan a little intrusive, but you can switch it off. Both wifi and bluetooth seem stable. As an extra bonus, it will charge from USB C equipped power banks. You can't really get more portable than this!
Overall, with the addition of the mouse / stylus /carry case, this is the perfect little travel companion for me.
Excellent
Just simply excellent so happy I do recommend and I am a genuine real person!!!!
GPD Pocket 2 Celeron Edition.
Great little device, decided to migrate from a Surface Go and find it snappier, more roomy and much more fun. It is surprisingly fast, zero problems setting it up, have added a 512 SD card although the 256 gb internal is a breath of fresh air after the 128 on the Go. Don't miss the pen and have an external webcam which is actually more flexible. Fan is a little noticeable but my old Mac Book 13 drown it out. Use with an external mouse and monitor so not had to engage the optical mouse much, although this is very responsive. The 'mouse' buttons are a little stiff so this may take a while to become 2nd nature. USB charging is so much faster and efficient than the Go. Still need to push the battery but so far its been mainly desktop bound.
GPD Pocket 2 Intel Core m3 Mini Laptop
Starting at £ 499.95 Incl. VATStarting at £ 416.63 Excl. VAT