Kodi, formerly known as XBMC, is a multi-platform media centre that allows the user to play and manage videos, music, pictures, games and much more.
The video player is the most popular aspect of Kodi and the best covered by add-ons built into Kodi itself, but also expandable with the use of add-ons. It supports a wide variety of video formats and sources including streaming online media, 3D, H.264 for most devices, and both H.265 & HEVC on some models such as the DroiX® T8-S Plus. Users of the software can also import their own existing media library and automatically download posters, fan art, actor information, video extras and more for their TV or movies.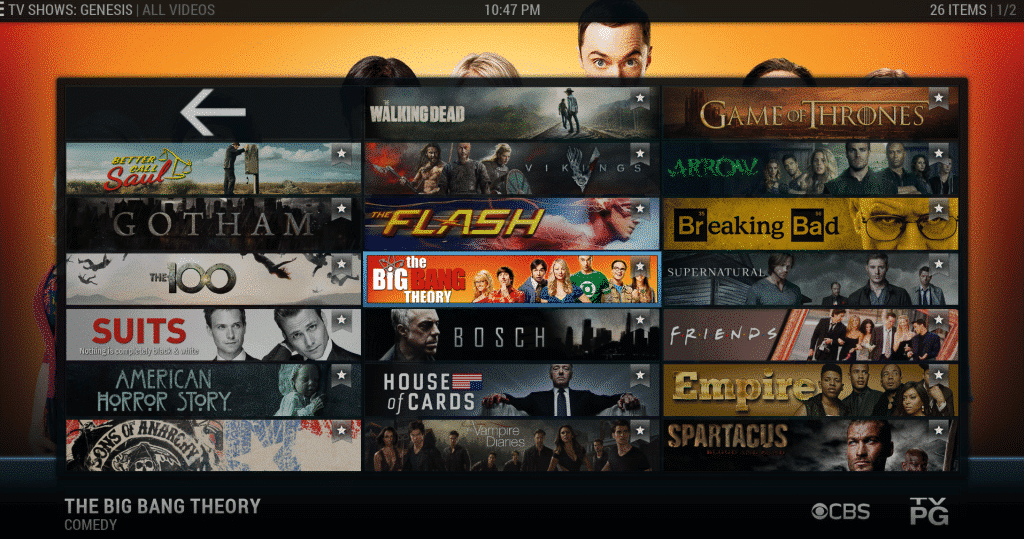 The music player is another favorite feature for many. Kodi supports a variety of audio formats including MP3, AAC, FLAC and OGG. Again, with the use of add-ons, you can increase the functionality with online streaming services such as Tunein Radio and SoundCloud. You can also import your existing music collection and have it neatly organised along with their album covers and lyrics. If the built in music visualization doesn't grab you, there are others you can use instead.
Viewing photos with your family and friends with Kodi is very easy; you can browse and display your photo collection from external media such as your mobile devices or a PC. You can also create a library and start a slideshow to display them, with music playing in the background.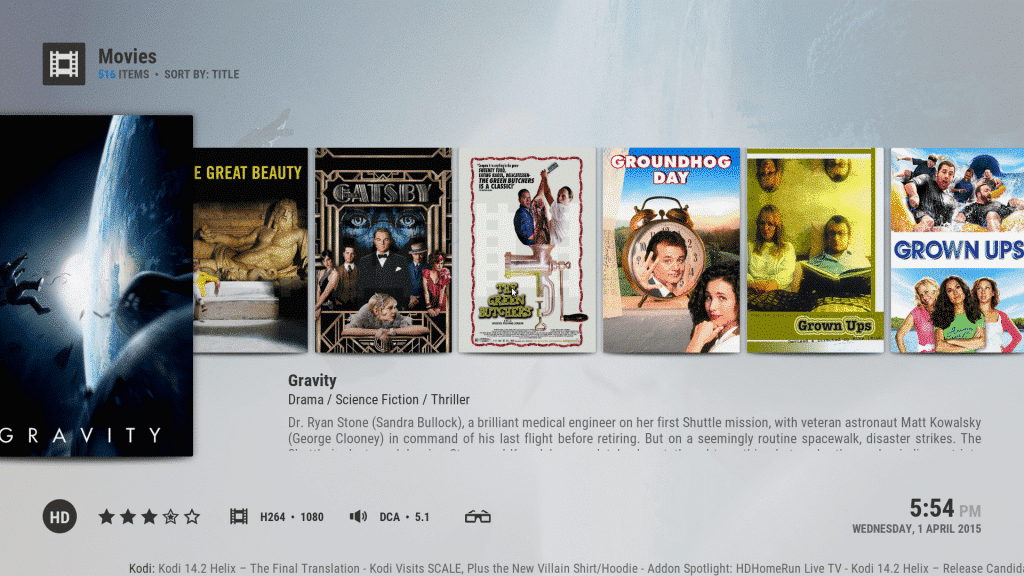 The "skins" feature (changing the look of the interface, sometimes quite radically) is very well supported. There are a variety of different skins that can change the entire look and feel of Kodi. There are skins ranging from minimalist to fully featured near over the top designs. It is very easy to download and switch between skins, you can even have different ones depending who is currently using the software.
One of the most useful features is UPnP (Universal Plug and Play) support – both as a host and a client. UPnP allows you stream your media to and from any other UPnP-compatible device. As an example, you can use Kodi on your PC with your existing media library as the UPnP master device, and then have other devices (such as your DroiX®) as the clients. The benefit of this is that it automatically keeps your watched status and library up to date, no matter where and by which means you watch the media.
The support Kodi has from developers and its users is great. It starts with regular software updates, a very active community that contributes in a variety of ways such as developing add-ons, skins and programs, through to everyday assistance. Kodi and its range of add-ons that expand the features from improving the interface through to internet streaming makes it a great choice as an all-in-one solution for your entertainment needs.
All DroiX® devices are come pre-installed with the Kodi latest version and it is constantly updated through firmware updates. Choose the DroiX® you like, and get involved into the magical word of best addons on reliable, convenient and thoroughly tested DroiX® gadgets.