Recently we posted about bloated and insecure devices sent out by some retailers. In this article, we hope to guide you through the task of finding a reliable retailer.

We're bound to be biased when it comes to recommending a specific company, however if you check for these points, we hope you will at least end up doing business with a solid merchant. We hope you'll consider our range, but we have read enough horror stories from customers who had previously used other companies.
We'll break this post down into a few sections, feel free to click on the links below to jump straight to the content that interests you the most.
Software – With our team of coders ever ready, DroiX work hard to provide applications and solutions to you
Support – For technical queries, our technical support team are on hand to assist
Satisfied Customers – Feel free to browse through the reviews you'll find for many of our models
High quality components – Cheap devices can feature silicon recovered from rejected devices
Community – At our forum you'll find a ready made community waiting to greet and guide you
Original Warranty – Covered by DroiX, not a third party
Software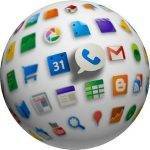 Whether custom applications built from the ground up (such as our DroiX® Control Centre) or amending existing applications from the source code to include additional features, DroiX coders are there to ensure you have what you need with a smooth interface.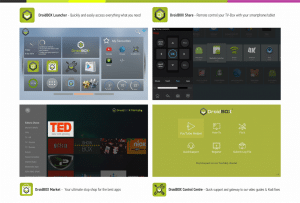 Some recent examples of the applications that DroiX users have available to them include:
DroiX Control Centre is there to help you understand your device and apply solutions to issues that can occur. Easy access to our text guides, videos . If you would like to read more about this application, please see https://play.google.com/store/apps/details?id=uk.co.droidbox.control_center.



DroiX Control Centre

DBMC (or DroiX® Media Centre) is a fork of Kodi for Android, created by DroiX®. It contains various experimental fixes and settings that can help users when the normal Kodi for Android application doesn't work with specific situations on their hardware. When reading guides or watch video clips regarding Kodi, DBMC users can also follow the same steps.
DroiX

Media Centre DBMC

DroiX Share – You probably have a phone or tablet at home already. If you would like to use one to easily control and cast/stream to your DroiX device, you will want a DroiX model that includes our Share app.



DroiX Share

DroiX Forum – If you'd like to read what our community has to say about recent hardware and software innovations, without getting up from the sofa, our team released an Android app at https://play.google.com/store/apps/details?id=com.tapatalk.droidboxforumscom that enables you to browser during the advert breaks, or perhaps try out some of the tips offered with information in one hand, and your DroiX remote in the other!
DroiX

Forum application
Support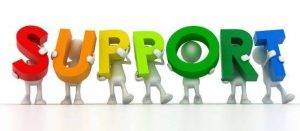 We continually go through our online support documentation and videos so customers can easily find solutions to any issues they encounter. As new solutions are found (and new problems!) we share them with everyone.
If this doesn't help in resolving a problem, our support staff are available via
Phone: +44 203 470 6830
email: [email protected]
Live text chat: At our main site during office hours
Facebook: https://www.facebook.com/TheDroidBOX
Twitter: https://twitter.com/TheDroidBOX
Google Plus: https://plus.google.com/+DroidboxCoUkplus
Forum: https://DroidBOXForums.com (please see this post's community section for more details)
Satisfied Customers

Whether on our own site, Amazon or eBay, you'll find so many customers have taken the time to let others know how happy they are with our service, the hardware and software and prices!
We take feedback from our customers seriously, aiming to improve areas that need attention, and building on the successes for future releases!
High Quality Components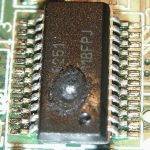 As the chips are hidden away from view inside the case, it can appear that a model from one company is much the same as another. You might also expect similar items to have similar prices and performance. The key here is similar. When you see a model available at a much lower price than elsewhere,  there has to be a disparity somewhere along the line, otherwise the cheaper retailer wouldn't be making any profit!
When you buy a DroiX® model, the parts inside are all new. This might seem very obvious, however when you buy from some retailers, you will often find the chips inside your device have been taken from other hardware, reclaimed and then reused.
It shouldn't shock you to learn we would love it if you chose us to purchase your next device from; wherever your next order comes from, if you trust the retailer to be honest, ask their staff if the devices are from a batch in the factory that used recycled instead of new components. If they don't understand (or worse, claim this doesn't occur anywhere!), I'd recommend you swiftly move onto a different company.
We at DroiX® decided from the start that our reputation was more important than a short term financial gain – we're in this for the long run! This is why our parts are sourced from the best factories we can find, using only brand new components.
Community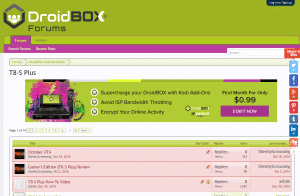 You will find many of the most helpful fellow customers and staff at our forum. Whether you are looking for the solution to a new problem with a 3rd party application or add-on, or hope to find recommendations for the latest releases/publications, the community is there to lend a hand. You can post in public, or send direct (private) messages if you prefer to stay out of the limelight. See the Software section for more information on the application created for our forum!
Original Warranty
The devices we sell are ours, we take pride in our hardware. This means that you can have faith in both our 12 month warranties (for new devices) themselves, and that should an issue occur, we'll help you to resolve it with configuration, fixes and (if necessary) a replacement!