GPD Pocket 2 Mini Laptop Ultrabook
Windows 10 Home Pre-Installed
Intel® Celeron® Processor 3965Y
8GB RAM / 256GB Storage
Dual-Band Wi-Fi w/ 1GB/s Ethernet Adapter via USB Type-C
H-IPS Retina Touchscreen Display
£ 444.95 Incl. VAT £ 370.79 Excl. VAT
Description
This product comes in the following configurations:
Colour: Silver
Colour: Amber Black
The GPD Pocket 2 Celeron comes in two colours Amber Black and Silver. It features a fast Intel® Celeron® Processor 3965Y running at 1.50 Ghz. The graphics are handled with an lntel HD Graphics 615 (300-850Mhz) for great screen quality and fast rendering. It now comes with 8GB (previously 4GB) high performance LPDDR3-1866 RAM and 256GB SSD storage.
The Windows 10 netbook features a 7″ Inch RETINA H-IPS 10 Point Multi-Touch display running at a resolution of 1920×1080. The display is protected by Gorilla Glass 4 to ensure there are no scratches or dents. The IPS screen looks vibrant and crisp and looks good whether you are writing a document or watching a video on your ultrabook.
Despite being a mini laptop there are a good number of ports available including one USB Type-C port, two USB Type-A ports and a Micro SD Card slot to further expand the storage. A finger sensor is used instead of a mouse touchpad, it works very well and can also be pressed for a left mouse click.
Connectivity is a breeze with support for 802.11 a/ac/b/g/n, 2.4G/5G Dual-band WiFi for high speed data transfer on this best performance ultrabook. Bluetooth 4.2 is supported to connect to external speakers or mouse and keyboards for example.
Measuring 18.1 x 11.3 x 0.8.1.4 cm with a Magnesium Alloy UNIBODY Style case, it makes the pocket laptop lightweight and very portable. You can even fit it in a coat pocket or bag for example. The 6800mAh Li-Polymer battery will keep it running for an average days use.
Application Ready
At the time of publication, this list is comprehensive and accurate. Specific apps or add-ons may be removed or added in the future.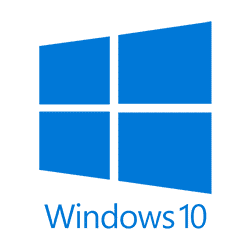 Windows 10 OS
The most used Operating System on the planet. That's for a reason
Package Includes
1* GPD Pocket 2 Mini Laptop
1* USB Type-C Cable
1* Power Adapter
1* User Manual
Please Note
In line with the policy of continued development, the manufacturer reserves the right to amend the specifications without prior notification. The illustrations in the user manual are for reference only.
Reviews
Excellent
Just simply excellent so happy I do recommend and I am a genuine real person!!!!
GPD Pocket 2 Celeron Edition.
Great little device, decided to migrate from a Surface Go and find it snappier, more roomy and much more fun. It is surprisingly fast, zero problems setting it up, have added a 512 SD card although the 256 gb internal is a breath of fresh air after the 128 on the Go. Don't miss the pen and have an external webcam which is actually more flexible. Fan is a little noticeable but my old Mac Book 13 drown it out. Use with an external mouse and monitor so not had to engage the optical mouse much, although this is very responsive. The 'mouse' buttons are a little stiff so this may take a while to become 2nd nature. USB charging is so much faster and efficient than the Go. Still need to push the battery but so far its been mainly desktop bound.
Hogmanay Present 🎁
Got it delivered last day of 2020. Very pleased with it, bought it to use with Amateur Radio equipment / updates etc. However have now set it up with Netflix/ BBC iPlayer/ iTunes etc and find it great for watching programs on it using Bluetooth headphones. Definitely a bargain as there was a 30% discount on it over holiday period.
Nice bit of kit
Well very impressed with this, well made quality product, 5 minutes out of the box and up and running. Seems fast enough although I expect it would do even better with a slightly faster processor however for the price it is more than acceptable. Would I recommend it, yes I would with the understanding it is not a power laptop. Looking forward to more time spent on it.
Best Laptop Ever!!!!
I have watched eagerly from the inception via Indigogo, through gen 2, and have been foaming at the mouth to purchase one of these beauties. Now that I have purchased the Pocket 2, I am elated beyond words! I LOVE IT!
GPD Pocket 2 Mini Laptop Ultrabook
£ 444.95 Incl. VAT £ 370.79 Excl. VAT