GPD Pocket 2 Intel Core m3 Mini Laptop
Windows 10 Home Pre-Installed
Intel® Core 8th Generation M3-8100Y
8GB RAM / 128GB and 256GB Storage options
Dual-Band Wi-Fi w/ 1GB/s Ethernet Adapter via USB Type-C
H-IPS Retina Touchscreen Display
Starting at £499.95 Incl. VATStarting at £416.63 Excl. VAT
Great Accessories
Windows 10 Home Pre-Installed
Intel® Core 8th Generation M3-8100Y
8GB RAM / 128GB and 256GB Storage options
Dual-Band Wi-Fi w/ 1GB/s Ethernet Adapter via USB Type-C
H-IPS Retina Touchscreen Display
Frequently Bought Together
Protect your GPD Pocket 2 with the official GPD Case
Description
Everything you'd want in a laptop…In your Pocket. The GPD Pocket 2 Ultrabook takes on its predecesor shortcomings and it drastically improves upon them ; It's bezels shrunk, It's body got thinner by 57% compared with the last generation Pocket (at the thinnest section) and It's performance has increased to compete with this year's Laptops.
Within it's sleek Unibody Magnesium Alloy Design Shell – The GPD Pocket 2 Ultrabook packs a powerful Intel® Core™ m3-8100Y Processor, paired with a Intel HD Graphics 615 Integrated GPU, 8GB of RAM and 128GB/256 of Storage. Having each of its components Actively Cooled by the built-in fan to ensure that every one of them performs as expected.
Opening the Pocket 2; You will be greeted by the stunning (Almost bezel-less) 7-Inch Retina Touchscreen Display. Your favourite TV Show, Game or Graphic Design work will be presented at a resolution of 1920×1200 with 323 PPI (Pixels per Inch) ; Delivering deeper contrasts and more accurate colours. The viewing angle of up to 178° ensures maximum visibility in every environment.
Typing on the Pocket 2 – You have the Chocolate-Design ultra comfortable QWERTY Keyboard, ergonomically designed for usability and productivity. Typing will come naturally using the GPD Pocket 2 Keyboard, as each keycap has been designed individually to ensure a smooth transition between them.
Unlike any laptop released this year, the GPD Pocket 2 is not lacking in the I/O Section – Ready for you there are 2 USB Type A, 1 USB Type C, 1 Micro SD Card Slot and a 3.5mm Headphone Jack. Powered by a 6800mAh Li-Po battery ; The Pocket 2 will take you through your day of work with no issues.
Technical Specifications
Software
OS
Windows 10 Home
Security
PIN
Processor
Brand
Intel
Model
Core™ m3-8100Y
Litography
14 nm
# Cores
2
# Threads
4
Cache
4 MB Intel® Smart Cache
Graphics Processor
Interface
Integrated
Brand
Intel®
Model
UHD Graphics 615
Max Dynamic Frequency
900 Mhz
DirectX Support
12
OpenGL Support
4.5
Intel® Quick Sync Video
✓
Intel® Clear Video HD Technology
✓
Intel® Clear Video Technology
✓
Display
Panel Technology
H-IPS
Protection
Corning Gorilla Glass 4
Touch-Screen
✓
Size
7"
Aspect Ratio
16:10
Screen Resolution
1920x1200
Pixels/Inch
323 PPI
Memory (RAM)
Capacity
8GB
Technology
LPDDR3x @ 1866Mhz
Storage (ROM)
Capacity
128GB (Silver) ; 256GB (Amber Black)
Technology
eMMC
Expandable
1x MicroSDXC Slot
I/O Interface
USB
1x USB Type-C 3.0 ; 2x USB Type-A 3.0
Video
1x USB Type-C 3.0
Audio
1x 3.5mm Headphone&Microphone Combo
Input
Keyboard
Chiclet-Style ; Full QWERTY (US Layout)
Mouse
Optical Finger Navigation
Application Ready
At the time of publication, this list is comprehensive and accurate. Specific apps or add-ons may be removed or added in the future.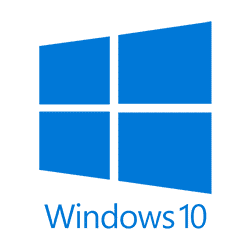 Windows 10 OS
The most used Operating System on the planet. That's for a reason
Package Includes
1 * USB Type-C Cable
1 * Power Adapter
1 * User Manual
Please Note
In line with the policy of continued development, the manufacturer reserves the right to amend the specifications without prior notification. The illustrations in the user manual are for reference only.
Reviews
Brilliant laa'l machine
This was brought to run Linux, it replaced an old emachines think pad that even after an SSD and RAM upgrade didn't come close to the power of this laa'l beast.
So I got a call before they shipped it to check everything, that's a nice touch. And it arived the next day. The quality and finish is very good. Took a little while to charge and update but that's expected. I partitioned the drive so it also boots a Linux destro ( mint, but could do Kali Ubuntu etc.). No issues at all already done a small bit of code on it ( location of tab takes getting used too).
It can run Skyrim and supports Bluetooth so joypad etc.. so good for games but defo not a gaming laptop. The fan is quite loud but that's a trade off with the size I guess. It's brilliant as an EDC. The touch screen is a good bonus.
I also bought the case I would recommend as it's will stop scratches. It's very sunny so any mouse usb dongle would need removed.
I will be upgrading in a few years.
Complete PC
Absolutely joy to use, a complete pc in my pocket.
An outstanding Pocket Linux device
I got the 256gb model, with a quick delivery and a fair Droix Black Friday deal price. ​
I wiped Windows straight away and replaced it with the Ubuntu Mate, with some customising of the appearance its very functional. All of the hardware is working under Linux.
This really is a small computer and it took a bit of time to get used to the form factor and keyboard layout, but I'm confident it will become a good daily driver.
Excellent Product and Customer Service
Helpful and Knowledgeable Customer Services .. rapid reply to all questions and lightning fast delivery from within UK. Couldn't be happier with experience from this Company.
GPD Pocket 2 Intel Core m3 Mini Laptop
Starting at £499.95 Incl. VATStarting at £416.63 Excl. VAT