One Netbook One Mix 3 Ultrabook
Intel Core™ m3-8100y Chipset
lntel HD Graphics 615 On-Board GPU
2K H-IPS Retina Touchscreen Display w/ 4089 Pressure Points
8GB RAM / 256GB NVMe SSD
8600mAh Li-Po Battery
£ 674.95 Incl. VAT £ 562.46 Excl. VAT
Great Accessories
Intel Core™ m3-8100y Chipset
lntel HD Graphics 615 On-Board GPU
2K H-IPS Retina Touchscreen Display w/ 4089 Pressure Points
8GB RAM / 256GB NVMe SSD
8600mAh Li-Po Battery

Intel Core™ m3-8100y Chipset
lntel HD Graphics 615 On-Board GPU
2K H-IPS Retina Touchscreen Display w/ 4089 Pressure Points
8GB RAM / 256GB NVMe SSD
8600mAh Li-Po Battery
Description
The brand new One Netbook One Mix 3 convertible laptop based on Windows 10 is the latest ultrabook in One Netbook's lineup, and it's a statement to One Netbook's engineering prowess, cutting-edge hardware development, and intense passion for the YOGA laptops scene.
Opening the One Netbook One Mix 3 ultrabook, you are greeted by the astonishing, crisp and bright 8.4" 2560*1600 IPS Touchscreen Display. To go with it, an extremely accurate Stylus capable of expressing 2048 levels of pressure is included in the packaging for Drawing, Note Taking or just normal usage.
The Keyboard has been greatly improved upon, with more natural key placements and a Backlight built-in. The One Netbook One Mix 3 is a 360 Degrees Yoga Laptop type of Device, meaning it can be used in various modes such as, Laptop, Tablet or Presentation Mode.
The processor is an Intel Core m3-8100y, operating at a base frequency of 1.10Ghz, while being capable to boost up to 3.40Ghz under heavy load. The GPU is a dedicated Intel 615 capable of taking advantage of the USB Type-C or micro HDMI Port built-in for 4K Video Output. 8GB of RAM and 256GB of SSD Storage are built-in to make sure your software is running at full speed, and that you have enough space for all of your holiday pictures.
The 8600mAh Li-Po battery is enough to provide the power you need to finish the task at hand, and if you need a little more time, you can quickly charge it through the supplied USB Type-C PD Power Adapter. The I/O has a vast array of connectors, including USB Type A, USB Type C, MicroSD Card and Micro HDMI.
Technical Specifications
Technical details
OS
Windows 10 Home
Display
8.4″ Inch ; 2560×1600 16:9 ; IPS ; 10 Point Multi-Touch ; Gorilla Glass 4 ; 2048 Pressure Levels
Battery
8600mAh Li-Polymer ; PD Power Charge Supported (Power Adapter Included)
Processor
Intel Core™ m3-8100y ; 2/4 Threads ; 3.40Ghz Turbo Frequency
GPU
lntel HD Graphics 615 (300Mhz-900Mhz) ; DirectX 12 ; OpenGL 4.5
USB 3.0
1x USB Type-C 3.0 ; 1x USB Type-A 3.0
HDMI Output
Micro HDMI – Type D
Keyboard
QWERTY ; US-Layout ; Backlit
Mouse
ThinkPad Style ; Optical
Fingerprint Sensor
Built-In ; Supporting Windows Hello
Headphone
3.5mm Headset & Microphone
Speaker
Built-in
Microphone
Built-in
Accessories
Stylus Pen, Power Adapter, Manual
ROM
ROM
256GB
ROM(Storage)
Replaceable M.2 SSD ; AHCI
RAM
RAM
8GB
Network
Wi-Fi
Integrated, 802.11a/ac/b/g/n, 2.4G/5G Dual-band WLAN
Bluetooth
4
Dimension/Weight
Product Dimensions
20.40 x 12.90 x 1.49 cm / 8.03 x 5.07 x 0.58 inches
Product Weight
512gr / 1.14lb
Package Dimensions
25.0 x 25.0 x 4.3 cm / 9.84 x 9.84 x 1.69 inches
Package Weight
800gr / 1.76lb
Application Ready
At the time of publication, this list is comprehensive and accurate. Specific apps or add-ons may be removed or added in the future.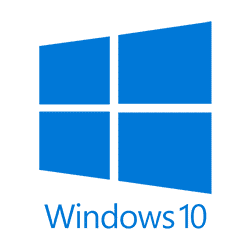 Windows 10 OS
The most used Operating System on the planet. That's for a reason
Package Includes
1* One Netbook Mix 3 Ultrabook
1* USB Type-C Cable
1* Power Adapter
1* User Manual
Please Note
In line with the policy of continued development, the manufacturer reserves the right to amend the specifications without prior notification. The illustrations in the user manual are for reference only.
Reviews
I was recommene...
I was recommened this laptop by a friend and I am happy with it. I like being able to use it like a tablet and stylus for quick notes.
Great piece of ...
Great piece of kit very happy with it
Very clear scre...
Very clear screen and brilliant size fits in the front pocket of my cargo pants. Can't wait to use it more extensively as I have only just touched the surface of its uses. I don't even mind the small keyboard but must get used to no Tab key on the left.
One Netbook One Mix 3 Ultrabook
£ 674.95 Incl. VAT £ 562.46 Excl. VAT