MinisForum X35G Intel NUC Mini PC
Intel® Core™ i3-1005G1 3.40GHz, cTDP: 13-15W
Up to 16GB Dual Channel DDR4, 16GB Optane + 1TB HDD
Intel UHD Graphics
Triple monitor support; 4K@60Hz
WiFI 6 & Bluetooth 5.1; USB 3.1, Type-C
Starting at $ 553.41 Incl. VATStarting at $ 461.18 Excl. VAT
Great Accessories
Intel® Core™ i3-1005G1 3.40GHz, cTDP: 13-15W
Up to 16GB Dual Channel DDR4, 16GB Optane + 1TB HDD
Intel UHD Graphics
Triple monitor support; 4K@60Hz
WiFI 6 & Bluetooth 5.1; USB 3.1, Type-C

Intel® Core™ i3-1005G1 3.40GHz, cTDP: 13-15W
Up to 16GB Dual Channel DDR4, 16GB Optane + 1TB HDD
Intel UHD Graphics
Triple monitor support; 4K@60Hz
WiFI 6 & Bluetooth 5.1; USB 3.1, Type-C
Description
The MinisForum X35G is one of the latest Intel NUC's from MinisForum, the creators of the popular DMAF5 and X400. The focus here is on flexibility and efficiency, sporting several ports and features sure to make the X35G the perfect mini pc for the home/office.
Powered by the 10th generation Intel Core i3-1005G1 capable of running at speeds of up to 3.40GHz, Intel UHD graphics, and 16GB of fast onboard DDR4 RAM (@3200Mhz), the X35G can flawlessly handle office work and multitask between multiple applications at a breakneck pace, allowing for a seamless mini PC user experience.
Despite its size, the X35G intel NUC does not lack in storage either, sporting a fast M.2 PCIe SSD, space for an additional M.2 2280 SATA SSD, and a 2.5 inch SATA drive bay. As well as an additional microSD card slot for quick and simple transfer of files.
The X35G can support up to three monitors simultaneously via the Thunderbolt 3 interface (5k@60Hz), DisplayPort interface (5k@60Hz) and the HDMI 2.0 interface (4k@60Hz) for maximized productivity and ease of use.
For ports, the X35G has a variety on offer. With the two USB 3.1 ports and two USB 2.0 ports, connect all your peripherals with ease. Should you not use it for a screen, the Thunderbolt 3 USB-C port is also open. There is also a built-in digital microphone alongside a 3.5mm microphone jack so that the machine is ready to go for video calling even without a mic of your own.
Connectivity-wise, the X35G supports Wi-Fi 6 (for speeds of up to 300Mbp/s wirelessly) and Bluetooth 5.1 for easy wireless connection of headphones, keyboards, speakers, and other peripherals. Twin gigabit RJ45 ports also allow for flexibility and security in your network setup (network isolation, acting as a firewall, etc.).
Technical Specifications
Software
OS
Windows 10 Professional
Security
PIN/Password
Processor
Brand
Intel
Model
Core™ i3-1005G1
Litography
10nm
# Cores
2
# Threads
4
Base Frequency
1.20 Ghz
Turbo Frequency
3.40 Ghz
Cache
4 MB
Graphics Processor
Interface
Integrated
Brand
Intel
Model
UHD Graphics for 10th Gen Intel® Processors
Base Frequency
300 Mhz
Turbo Frequency
900 Mhz
DirectX Support
12
OpenGL Support
4.5
Intel® Quick Sync Video
✓
Memory (RAM)
Capacity
16GB
Technology
DDR4 - 2x8GB Dual-Channel @ 3200Mhz
Storage (ROM)
Capacity
256GB/512GB/1TB (Depending on the model purchased)
Technology
M.2 PCI-e NVMe SSD / Intel Optane (Only for the 1TB HDD + Optane version)
Expandable
1x M.2 22*80 SATA SSD ; 1x 2.5" HDD/SSD ; 1x Micro SD Card (Up to 128GB)
Network
Ethernet
2x 10/100/1000M Ethernet Adapter (RJ45)
Wi-Fi
802.11a/ac/b/g/n/ax Module – Dual-Band
Bluetooth
5.1
I/O Interface
USB
2x USB 3.1 Port (Gen2, Blue) ; 2x USB 2.0 Port
Video
1x HDMI 2.0 Port (4K@60Hz) ; 1x DisplayPort (5K@60Hz)
Audio
1x HDMI 2.0 Port (4K@60Hz) ; 1x DisplayPort (5K@60Hz) ; 3.5mm Headphone Jack
Power
Power Adapter
Dimension/Weight
Product Dimensions
(L x W x H): 13.6 x 12.1 x 3.9 cm / 5.3 x 4.7 x 1.5 inches
Product Weight
550g / 1.21lb
Package Dimensions
(L x W x H): 16.3 x 15.2 x 10.3 cm / 6.4 x 5.9 x 4.05 inches
Package Weight
1.05Kg / 2.21lb
Application Ready
At the time of publication, this list is comprehensive and accurate. Specific apps or add-ons may be removed or added in the future.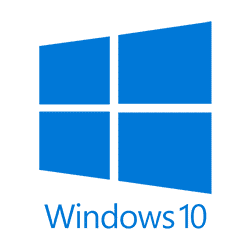 Windows 10 OS
The most used Operating System on the planet. That's for a reason
Package Includes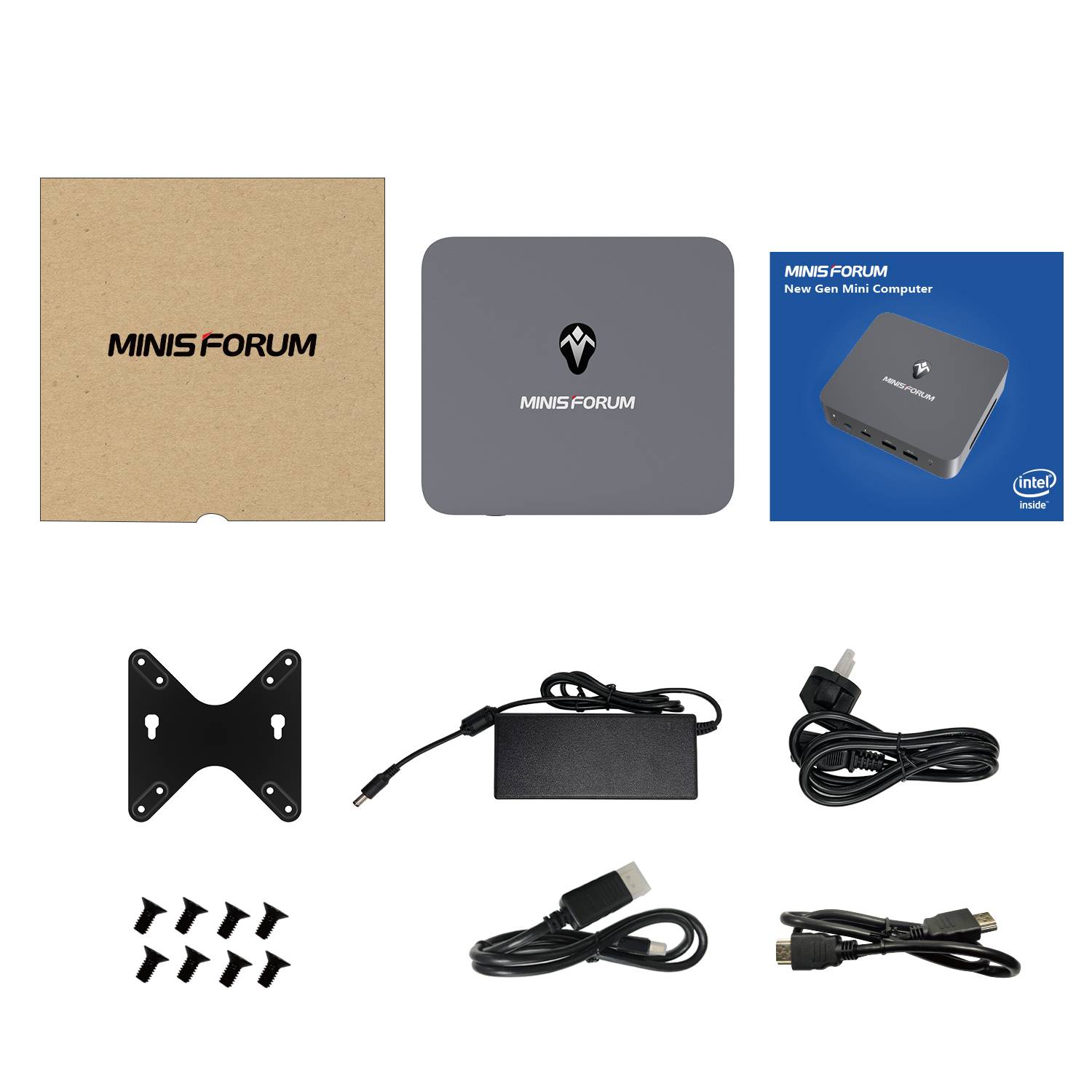 1 * Power Adapter
1 * HDMI Cable
1 * DisplayPort Cable
1 * VESA Mount
1 * User manual
Please Note
In line with the policy of continued development, the manufacturer reserves the right to amend the specifications without prior notification. The illustrations in the user manual are for reference only.
Reviews
Easy set up, impressive for something so small
I was nervous having never set up a computer myself.
I shouldn't have worried as it was easy and quick. Great piece of kit. Quiet with impressive speed.
I've now purcha...
I've now purchased a few Minis Forum mini PC's because I'm in love with the quality, convenience and capability. They are built well and give you a lot of bang for the buck. This X35G is no exception.
Like some of the others, I use this mini computer for a home media center.
Things I use this computer for:
All streaming services: Hulu, Netflix, Amazon, NHL Network and HBO.
Old-School Games; This is not a powerhouse computer that will run all the new stuff. I try it with almost all the emulators, Nintendo 64, Sega Saturn, PlayStation one and 2, Dreamcast, NeoGeo and Winkawaks. Computers games; Age of Empires, Steam and other.
The X35G is quiet, smooth with really nice resolution. Works well with wireless speakers and headphones. The mini cpu is really fast i3 making this PC even more of a bargain.
Excellent mini ...
Excellent mini computer. Arrived very quickly
Recently the co...
Recently the computer I have used for 2 years broke down, I work from home so I was looking to buy a new computer and I seen this Beelink mini pc with the latest i5 CPU. I thought it would be ideal for work as it has a good processor and it comes with Win 10 pro.
Since setting it up I have to say the function and performance of this mini pc is very good. I am able to run multiple multiple applications simultaneously
and switching between applications is very smooth. Most of the time the fan is silent, but even when the CPU is under high load and working in a quiet room, the fan sound is not very noisy and becomes a background sound, most of the time though the unit is silent.
This mini pc runs with very smooth performance, it has 16GB RAM and 512GB of solid state storage. Before buying, I also asked the seller if the hard drive can be expanded, the seller said it can be expanded up to 2TB, it's nice to know if in the future I need more storage it is possible.
The unit is equipped with an Intel Iris Plus 655 graphics card. I don't use the unit for playing games, but I believe the frame rate will be good.
MinisForum X35G Intel NUC Mini PC
Starting at $ 553.41 Incl. VATStarting at $ 461.18 Excl. VAT