TV Gaming Consoles
We have a selection of TV Gaming Consoles with RetroPie built-in for all gaming needs. DroiX range of gaming consoles supports over 50 retro games and has a choice of 32GB,128GB or 256GB SD card all ready to go!
Showing the single result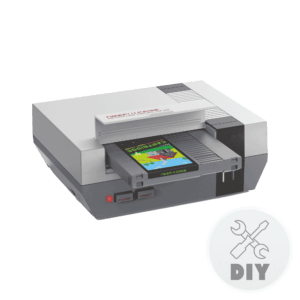 Comes with Raspberry Pi 4
USB 2.0 and USB 3.0 connectivity
Supports microSD (Included) and SSD storage
Runs 1000's of games
DIY Kit – Requires assembly
Note: The "Case Only" configuration comes ONLY with the NESPi 4 Case
Starting at

£

39.95 Incl. VAT
The first TV Gaming Consoles made were by the Magnavox Odyssey way back in 1972. Since then there have been hundreds of systems to play on from Atari to PlayStation. Today, you can experience many of these classic video gaming systems on a modern high definition TV thanks to retro TV Gaming Consoles.