GPD Pocket 3 Mini Laptop with RS232
Intel® Core™ i7-1195G7 11th Gen Processor / Intel® Pentium® Silver N6000 Processor
16GB LPDDR4x RAM @3733Mhz / 8GB LPDDR4x RAM @2933Mhz
Thunderbolt 4 / 8″ Touchscreen Display / Fingerprint Scanner
512GB of PCI-E NVMe SSD / 1TB of PCI-E NVMe SSD
Modular w/ KVM/RS-232 Ports (Sold Separately)
Starting at $ 925.61 Incl. VATStarting at $ 771.34 Excl. VAT
Great Accessories
Intel® Core™ i7-1195G7 11th Gen Processor / Intel® Pentium® Silver N6000 Processor
16GB LPDDR4x RAM @3733Mhz / 8GB LPDDR4x RAM @2933Mhz
Thunderbolt 4 / 8″ Touchscreen Display / Fingerprint Scanner
512GB of PCI-E NVMe SSD / 1TB of PCI-E NVMe SSD
Modular w/ KVM/RS-232 Ports (Sold Separately)

Intel® Core™ i7-1195G7 11th Gen Processor / Intel® Pentium® Silver N6000 Processor
16GB LPDDR4x RAM @3733Mhz / 8GB LPDDR4x RAM @2933Mhz
Thunderbolt 4 / 8″ Touchscreen Display / Fingerprint Scanner
512GB of PCI-E NVMe SSD / 1TB of PCI-E NVMe SSD
Modular w/ KVM/RS-232 Ports (Sold Separately)
Frequently Bought Together
Kit out your GPD Pocket 3
Description
GPD are back with the third iteration in their popular line of mini laptops, with the aptly named GPD Pocket 3! This feature-packed small-form-factor laptop is fully equipped and flexible enough to fill all your day-to-day computing needs with ease.
The GPD Pocket 3 comes in two varieties, one "high-end", and the "base" version. Both of which are perfect for different scenarios.
The high-end model features an 11th-generation i7 processor. It is capable of running at up to 5.0GHz under load. This is supported by 16GB of LPDDR4x RAM at a frequency of 3733MHz and a 1TB M.2 NVMe SSD. Overall, the high-end model is excellent at performing demanding tasks on-the-go such as video editing, photo editing and even some gaming!
On the other end of the scale, we have the base model. This more economical version features an Intel Pentium N6000 (with a max speed of 3.3GHz) and 8GB of LPDDR4x RAM (running @ 2933MHz). It also contains a 512GB M.2 NVMe SSD. This base Pocket 3 is excellent as a daily-driver for taking notes, answering emails on-the go, and other simple tasks throughout the day.
On top of the plethora of interfaces the device already has (USB, Thunderbolt, RJ45, etc.), the GPD Pocket 3 also features a "modular connection interface". This allows you to freely adjust the ports on the GPD Pocket 3 to suit your needs. Want an extra USB port for another device? No problem. Need to interface with a server? It's easy with the dedicated KVM module!*
At the end of the day, the GPD Pocket 3 is jam-packed with useful features and functions. Built-in microphone? You've got it. 360-degree rotatable display? Sure! HDMI port? Already there!
Whether you're interested in the high-end or base model, you'll be getting a laptop that is highly portable and customizable to fit you perfectly.
*KVM Module/RS-232 Module/Stylus Sold separately
Technical Specifications
Softwares
OS
Windows 10 Home (Free update to Windows 11)
Security
Windows Hello (Fingerprint)
Processor
Brand
Intel
Model

Core™ i7-1195G7
Pentium® Silver N6000

Litography
# Cores
# Threads
Base Frequency
Turbo Frequency
Graphics Processor
Interface
Integrated
Brand
Intel
Model

Intel® Iris® Xe Graphics
Intel® UHD Graphics

Max Dynamic Frequency
DirectX Support
OpenGL Support
Intel® Quick Sync Video
Display
Panel Technology
H-IPS
Protection
Corning Gorilla Glass 5
Touch-Screen
✓
Size
8"
Aspect Ratio
16:10
Brightness
500 nits
Screen Resolution
1920x1200
Pixels/Inch
284 PPI
Memory (RAM)
Capacity
Technology

LPDDR4x @ 3733Mhz
LPDDR4x @ 2933Mhz

Storage (ROM)
Capacity
Technology
PCIe NVMe SSD
Transfer Protocol
Bus Specification

PCIe Gen 3.0 / 4.0 x4
PCIe Gen 3.0 x4

Expandable
Replaceable
I/O Interface
USB
1x Thunderbolt 4 Port ; 1x USB Type-C 3.2 Gen2 ; 2x USB Type-A 3.2 Gen2
Video
1x HDMI 2.0b
Audio
1x HDMI 2.0b ; 1x 3.5mm Headphone&Microphone Jack Combo
Network
Ethrnet
2.5Gbps via RJ45
Wi-Fi
IEEE 802.11 a/b/g/n/ac/ax - Dual Band Wi-Fi 6
Bluetooth
5.0
Application Ready
At the time of publication, this list is comprehensive and accurate. Specific apps or add-ons may be removed or added in the future.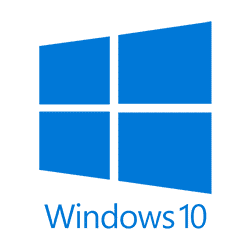 Windows 10 OS
The most used Operating System on the planet. That's for a reason
Package Includes
1 * GPD Pocket 3 Mini Laptop
1 * USB Type-C Cable
1 * Power Adapter
1 * User manual
Please Note
In line with the policy of continued development, the manufacturer reserves the right to amend the specifications without prior notification. The illustrations in the user manual are for reference only.
Reviews
I waited since 15 years for this mini notebook
I am a technican and i liked the HP Elitebook 2740p convertible some years ago. But the handling of the x360 series is nothing for me and i missed the lan port.
I never heared from GPD, but I found it in the www and I tought: Thats anperfect small notebook for me... .. . I bought a military "molle" bag for it to take it with me. I really love the KVM adapter, because i can handle 80% of my work with two litte bags: one for tools, one for the pocket 3 mini. I bought the i7 with a lot of power. I miss next to the kvm adapter a sim slot for wireless connection. For normal technican work, the battery is not the best, but okay. I can work 6-7 hours... I decided for the more powerful CPU, because the smaller one has to low RAM and I do not know the smaller CPU, but the battery power is maybe better. I hope that the display and the notebook is stable in the next 3-5 years... .. . (and its an little bit small for teamviewer sessions)... //// then I would maybe say: its the best notebook i ever had and the price is great... .. .
I hope that its possible to recieve spareparts in future and that there is good support... I dont know... but the little notebook is really great!!!!!!!
They've nailed it!
I've been a UMPC user since my Vaio U50 many years ago, and also have the original pocket 1. Traditionally the UMPC had mobile processors with poor graphics, poor displays and lack of storage.
Not any more. This machine has it all in spadeloads. Only slight criticism is the lack of a SD slot bit it seems they are developing a module for that.
It's really fast (I have the i7 version) and I absolutely love the form factor. Came pre-loaded with Windows 11 so saved me having to make the effort to upgrade.
Only slight issue was that the stylus wouldn't work initially but I searched Reddit and found the driver update that was required.
My pocket 1 still works perfectly after 5 years or so but this new model is in a different league. The display is also crisp and bright.
I've rigged it up to my DJ setup and it runs VirtualDJ with HD video out, a Denon MCX8000 controller and a Chauvet lighting module all through a Thunderbolt hub and it's still around 5% CPU. Amazing!
Yes it's a niche product but it covers literally all bases.
GPD P3 is incredible for its size
Anyone looking for a truly portanble computer will certainly want to look at this device. Although the hardward engineer is probably the best audience this is a fully fledged Windows PC running a powerful processor and a respectible GPU. The build quality is excellent except perhaps for the swivel hinge for the screen which gives the impression it is potentially a bit too delicate. However the fact the screen can go into tablet mode and cover/protect the keyboard is a major plus for such a type of mechanism and of course allows more use cases, so there is a trade off.
The keyboard is surprisingly useable for such a small form factor with decent sized key and spacing. If lile me you are a two finger typer then I doubt that will be an issue but for more skilled typists perhaops not so much. But again it is a UMPC so to be expected if you want that form factor.
In terms of power this device has it all with its i7 processor. The UI is smooth and responsive. The screen is bright (enough) and very readable even in standard scaling. The speakers are load but still a little tinny but good enough for average use. There is no SD card slot which is a shame as I had understood the retail version would have this, but not a great issue. There are 3 USB A ports, one of which is the module atr the rear which can be swapped out for a KVM switch/serial etc if you buy extra modules. Not of interest to me but useful for engineers out in the field I'm sure. Somewhat disappointed that there is only one USB C port which is also the charge port. I would rather have lost a USB A port in favour of a second USB C.
I did consider the lower powered version but, despite the extra cost of the i& processor, concluded that even if you do not need that amount of power it will mean more useability and longevity with the high end option. Connecting the device to an external display and keyboard will give you a powerhouse to work with which can pop into a small bag once you are done such is the benefit of a UMPC.
The track pad is glass and very nice to use as are the 'mouse' button'. As with any UMPC there are trade offs and the design/layout GPD has gone with seems to work very well. The dvice is best held when using them together and it is not too heavy so pretty comfortable.
The keyboard back lit nicely although I cannot work out any way to alter brightness, and assume you cant.
Mine came with Windows 10 but gives you the option to upgrade to 11 as part of the set up process which I did.
Overall a cracking bit of kit. So many of these UMPCs are pretty poor performers so to have one with so much power is a game changer for the genre in my view and makes them more attractive and pleasureable to use. In my opinion always buy the most powerful device you can reasonably afford. It may be more than you actually need for intended taks but the smoothness and responsiveness of powerful devices enhances experience which for me is important. The P3 seems to deliver on that front.
Powerful netbook -with room for improvement as a linux tablet
+ good build quality, perceived quality matches the relatively high price, mostly good interfaces, powerful for the size, surprisingly usable hardware keyboard, expansion slot.
- relatively expensive, no sd card reader and only micro sd available via expansion slot, limited GNU/linux support in tablet mode (though with a recent kernel everything needed for netbook mode seems to work out of the box[I have tested with Kubuntu 22.04 + some scripts from Ubuntu Mate]), no always-on case available (and it is prone to fall due to the combination of small size and high weight), a second usb type-c interface would be nice as they seem to become increasingly standard. While the touchpad is very good, I miss the thinkpad like joystick from the first GPD Pocket. Have not tested the stylus.
All in all it is perfect for when you want to take work home with you, but dont want to carry a full scale laptop.
GPD Pocket 3 Mini Laptop with RS232
Starting at $ 925.61 Incl. VATStarting at $ 771.34 Excl. VAT