Retroid Pocket 3+ Handheld
Starting at £153.88 Incl. VATStarting at £128.23 Excl. VAT
Description
The Retroid Pocket 3+ brings all the classic as well as some newer generation consoles to the palm of your hands in a sleek handheld gaming console. 
The Retroid Pocket 3+ handheld gaming console features the Unisoc Tiger T618 octa-core processor with 2x A75 @2.0GHz and 6x A55 @2.0GHz cores. Combined with the Mali G52 MC2 running at 850Mhz, it provides high performance at lower power consumption.  
There is 4GB of LPDDR4x RAM and 128GB internal eMMC 5.1 storage inside the Retroid Pocket 3 Plus handheld gaming console. You can further expand the storage via the Micro SD Card slot. 
The Retroid Pocket 3+ runs the Android 11 operating system which has full support for the Google Play Store to download new apps as well as updating existing. It is very easy to use and has a vast array of emulations and compatible games supported on this handheld gaming console.  
The built in WiFi 5 and Bluetooth 5 ensures you have fast data transfer for downloads as well as online gaming on the compatible RetroArch software for example. There is also HDMI output on the handheld gaming console for connecting the Retroid Pocket 3 Plus to your TV or monitor to transform into big screen gaming. 
The Retroid Pocket 3+ handheld gaming console includes a useful frontend which indexes your stored gaming collection and presents it in are more organised fashion.  It makes locating your favourite games or exploring for new ones a breeze! 
By swiping the screen from right to left on the Retroid Pocket 3+ handheld gaming console you can access the overlay which has access to commonly used functions, system information and the built-in screen mapping software. This allows you to use the built-in controller screen mapping which enables non-controller games to be used with the controller.  
The Retroid Pocket 3+ is a great handheld gaming console for running up to fifth generation era retro gaming systems such as the PS1 very well. It does support some newer consoles, but performance may be mixed or games incompatible. With the compatible systems you can be assured of great performance and reliability. 
Read our full review of the Retroid Pocket 3+ here.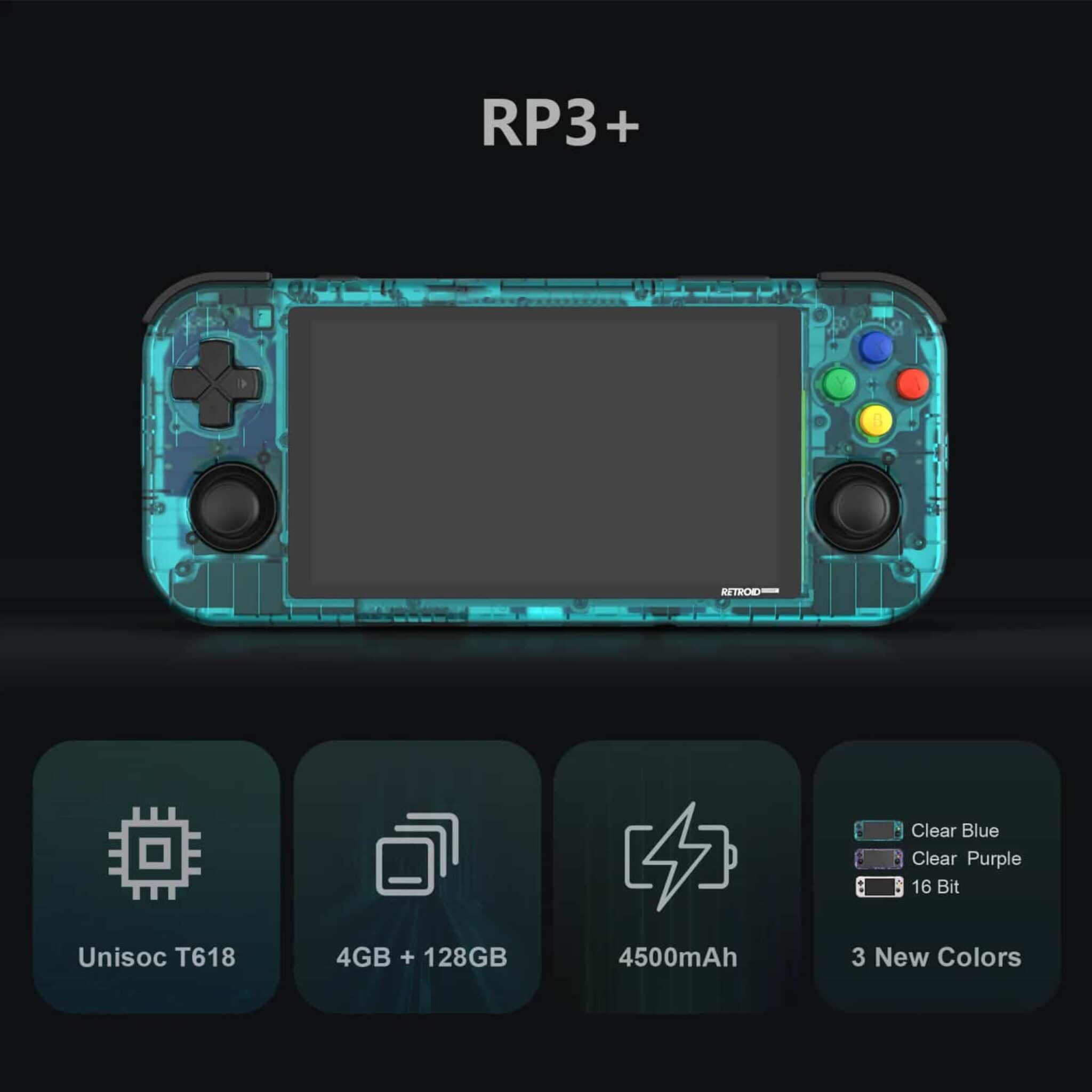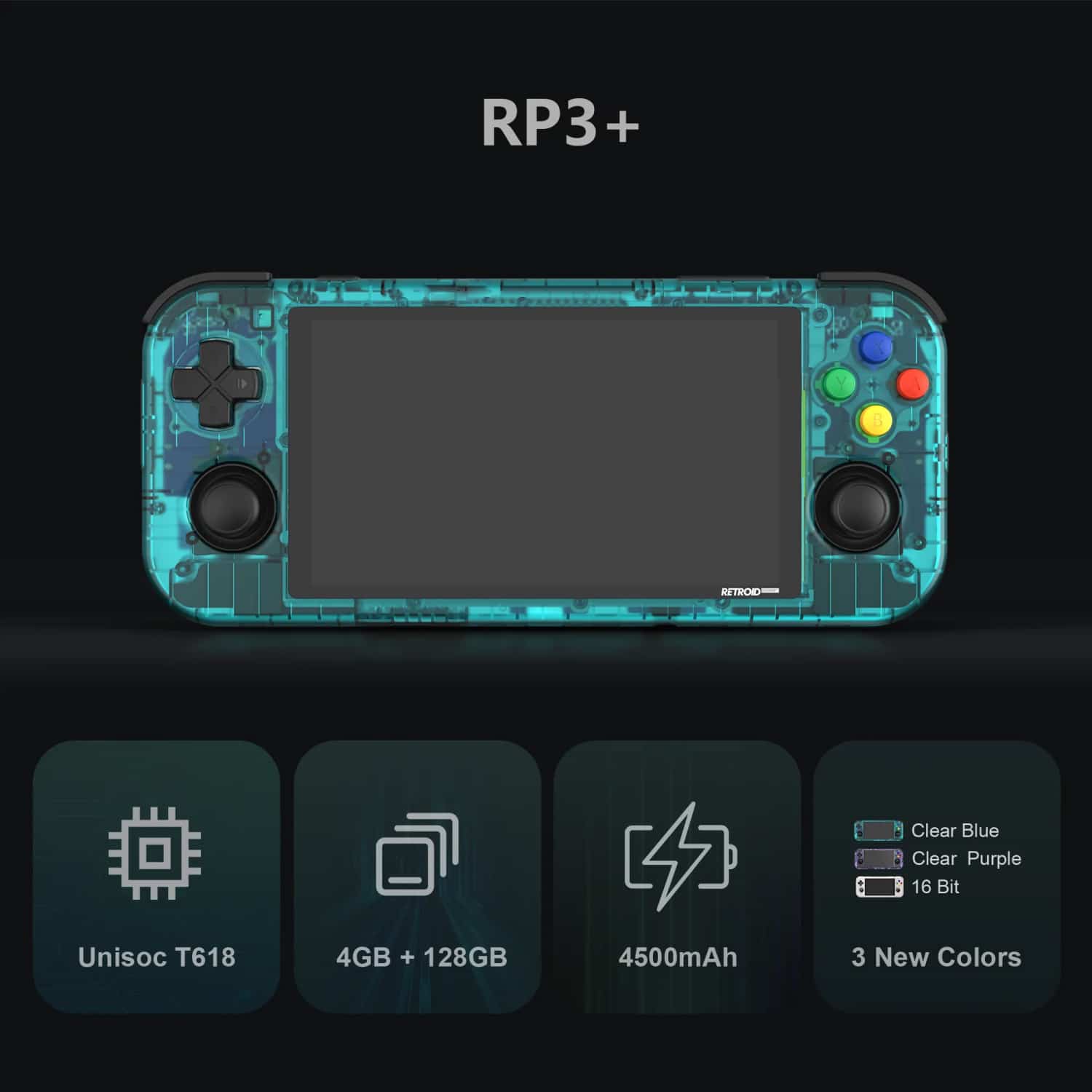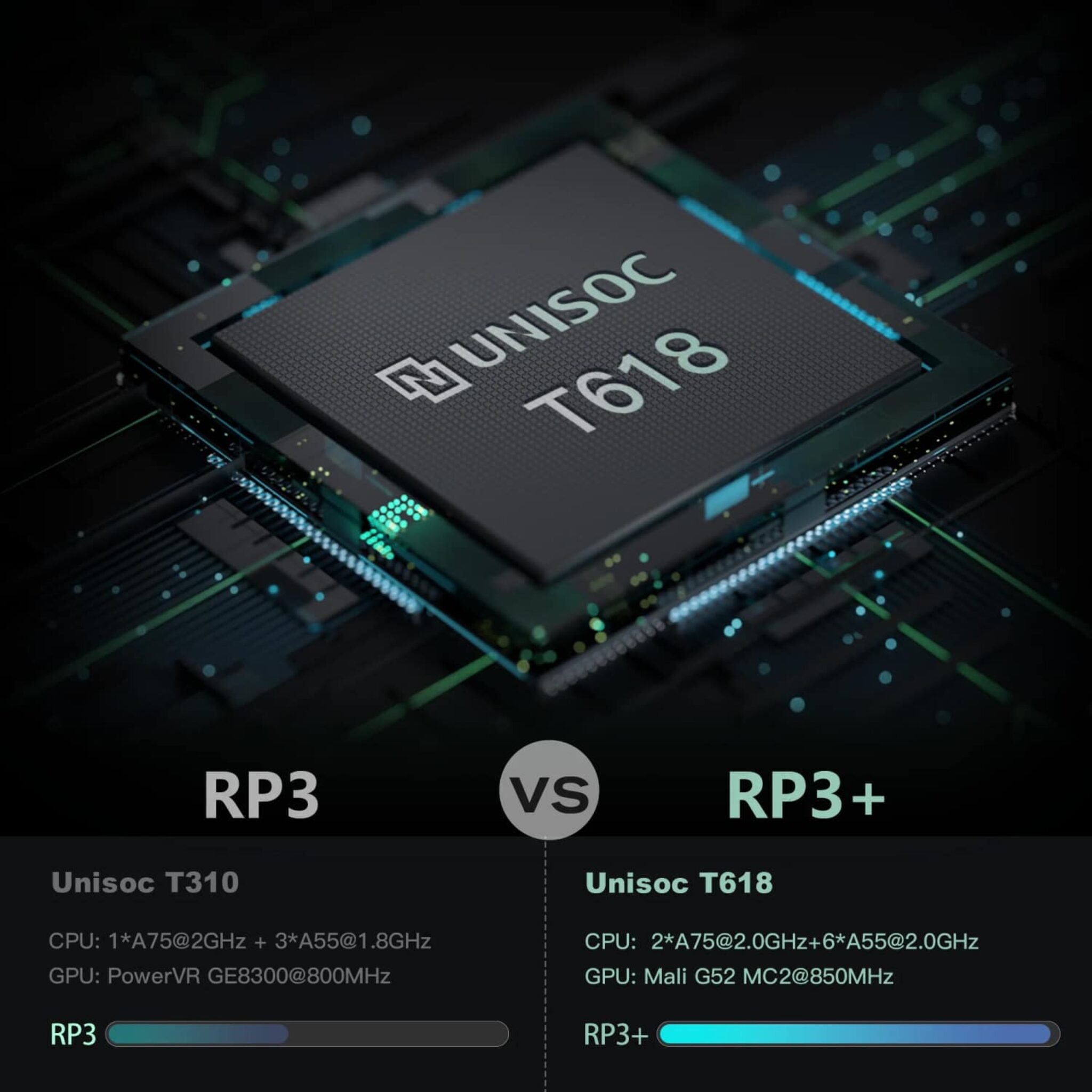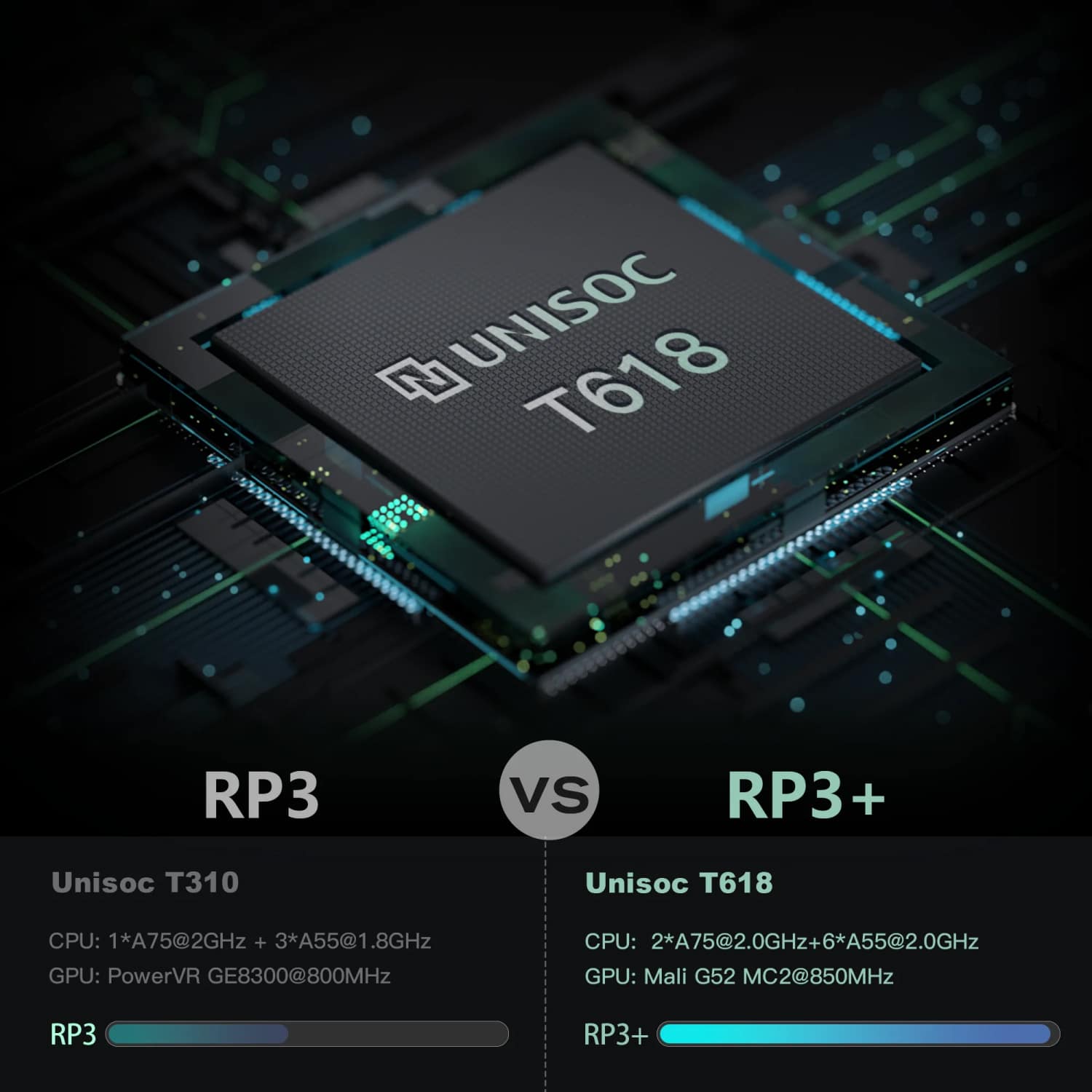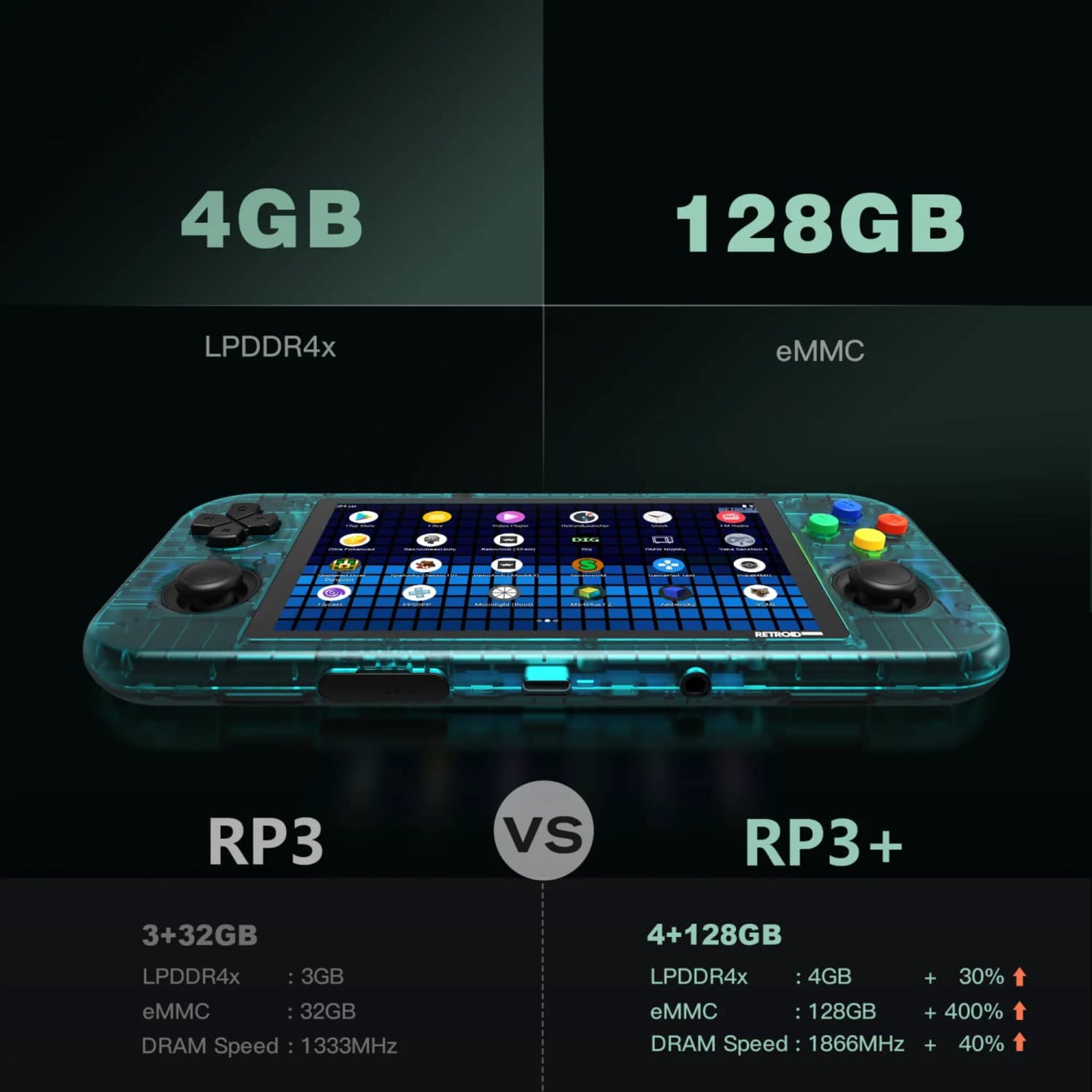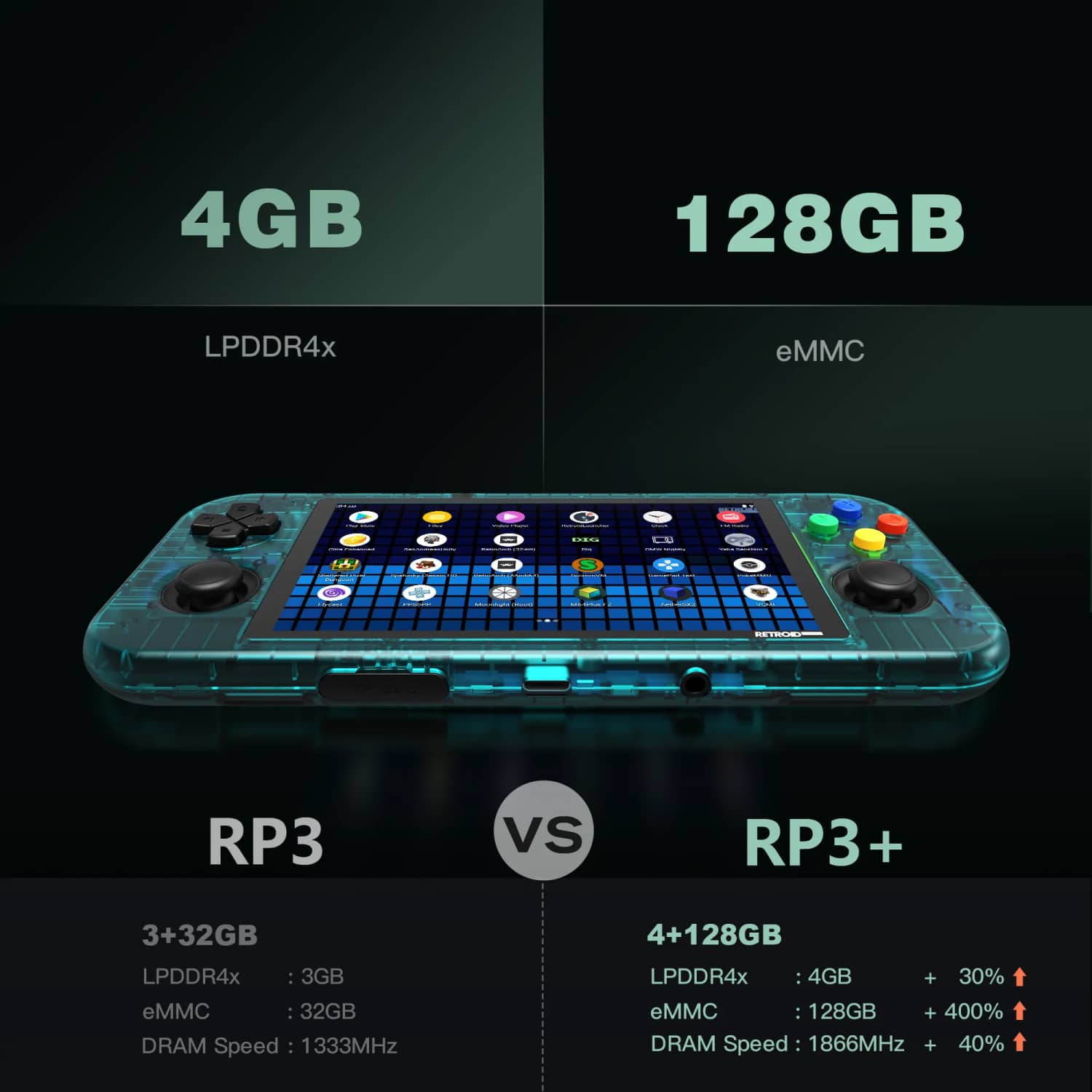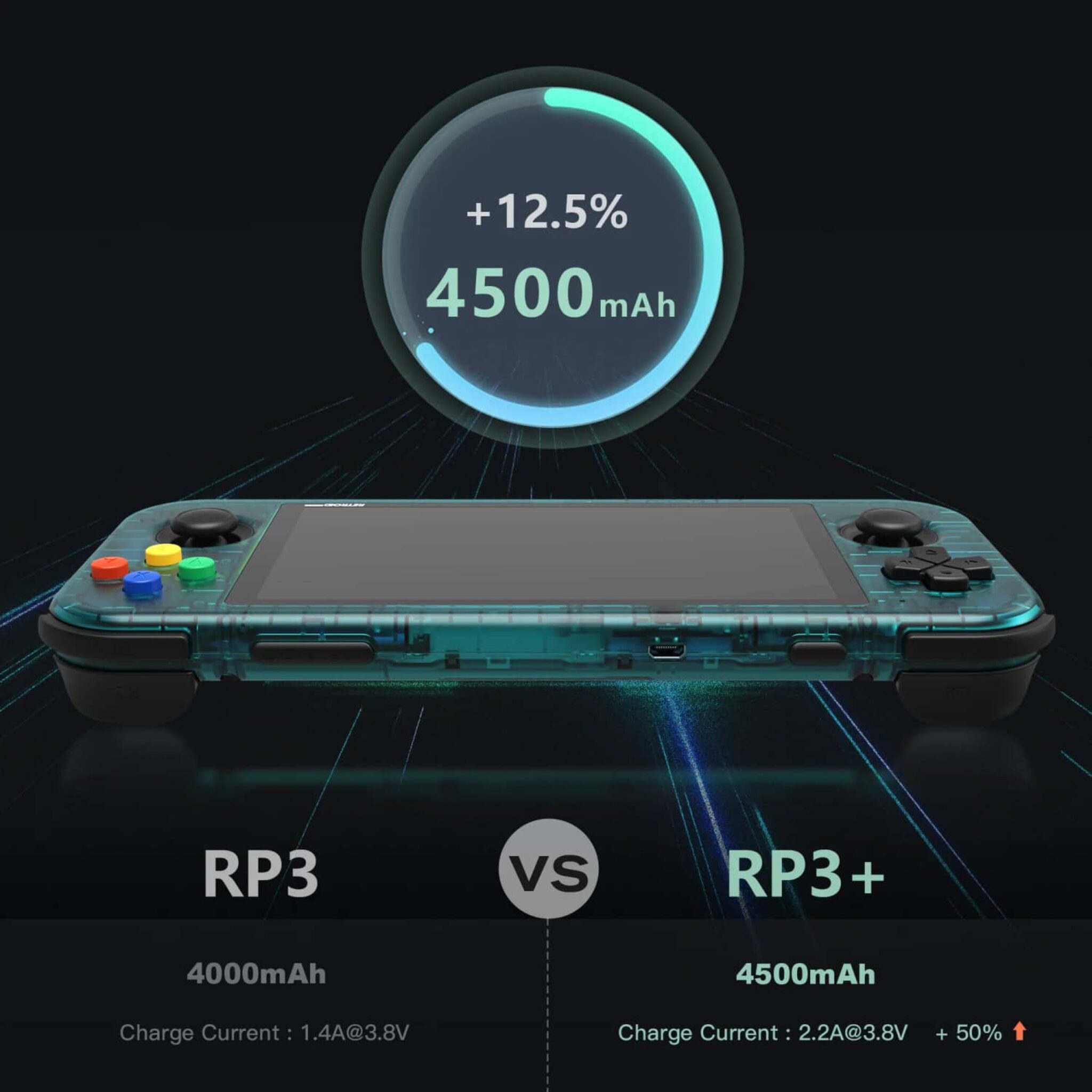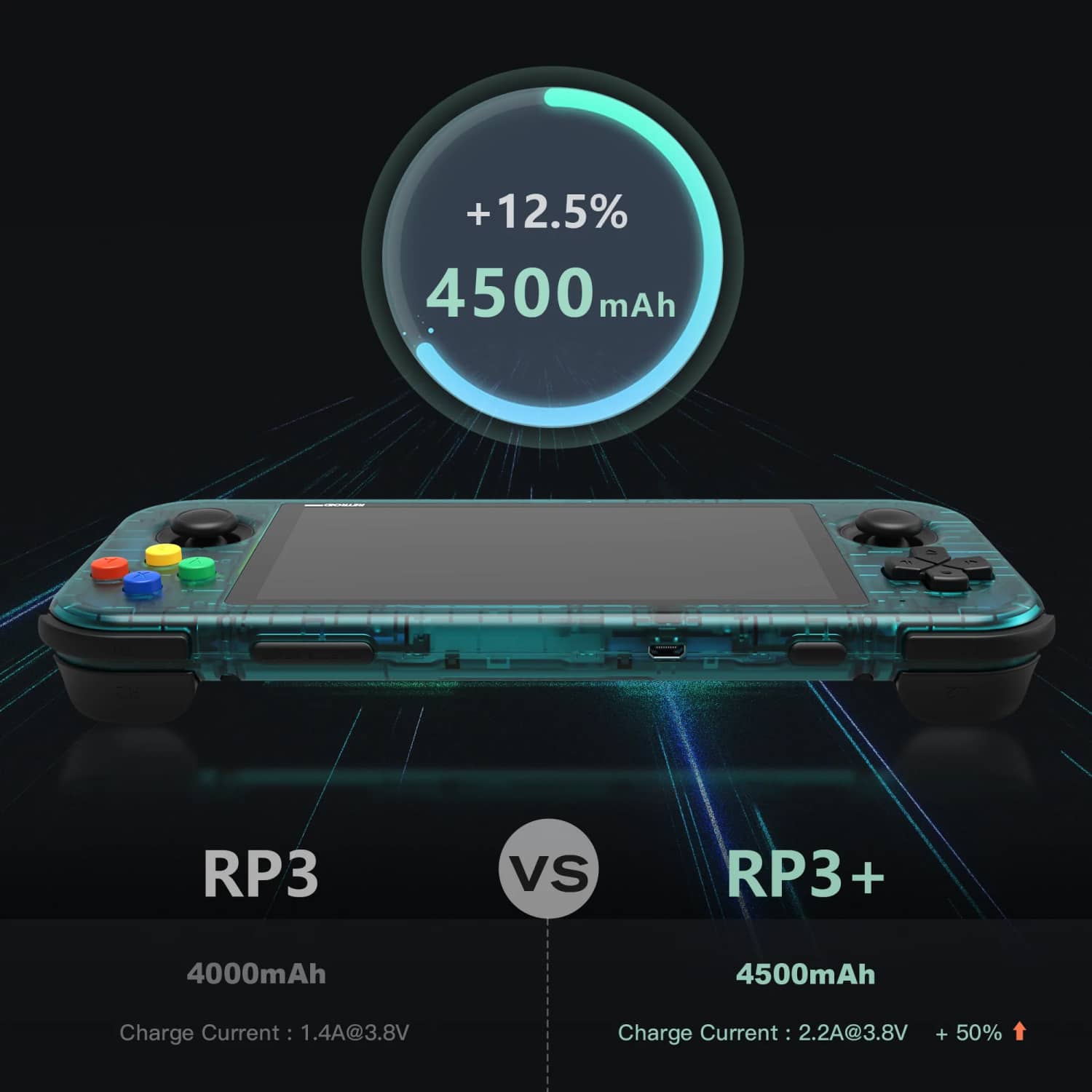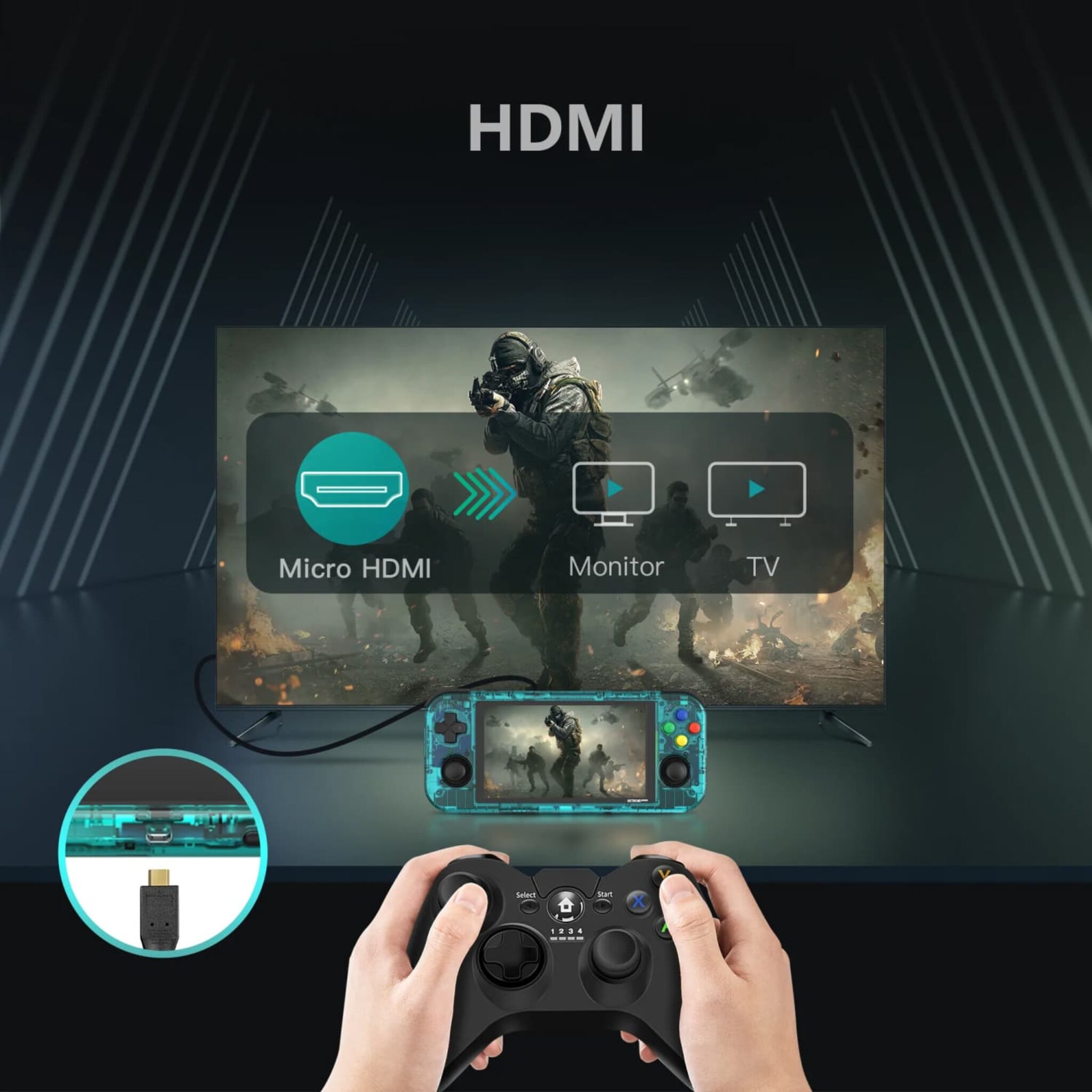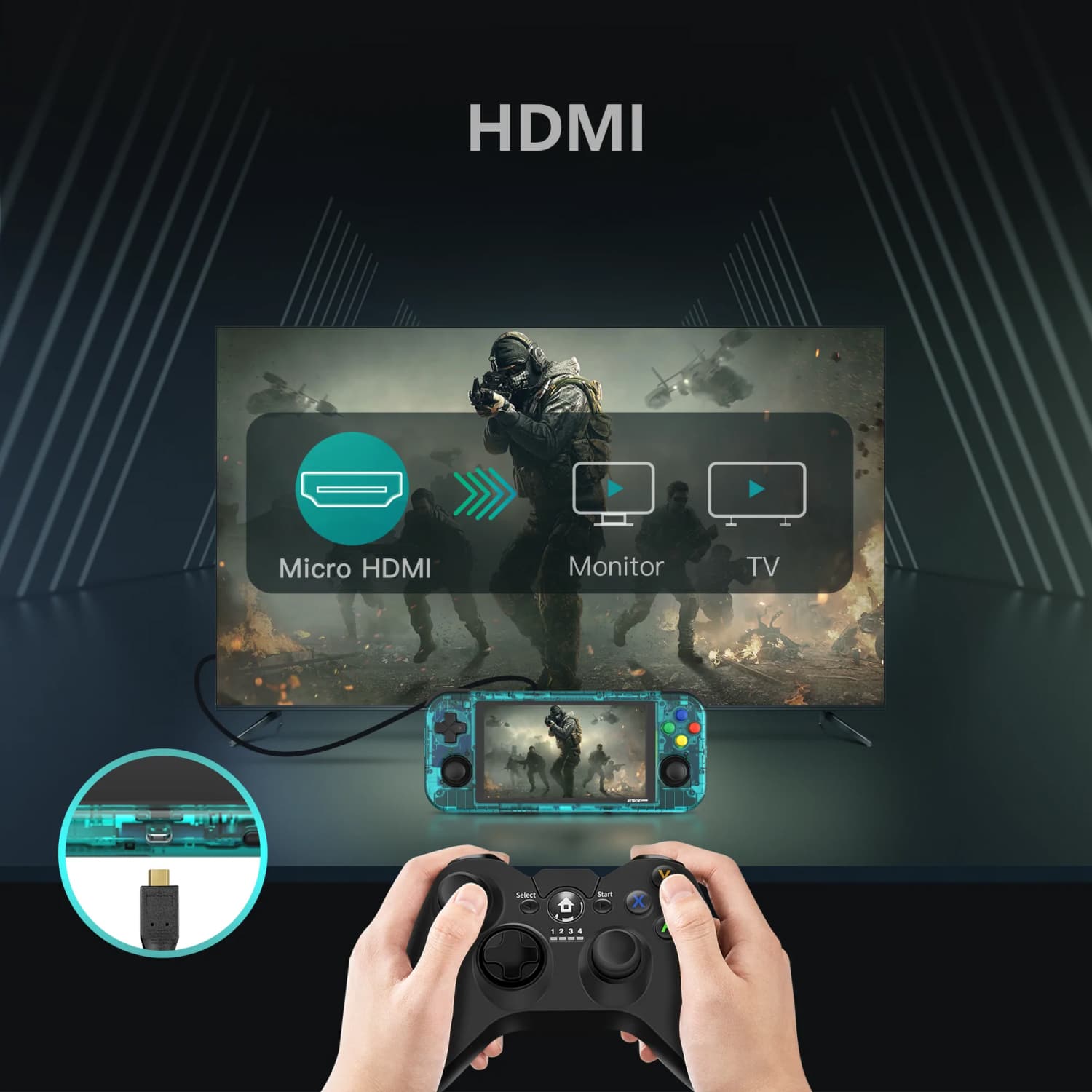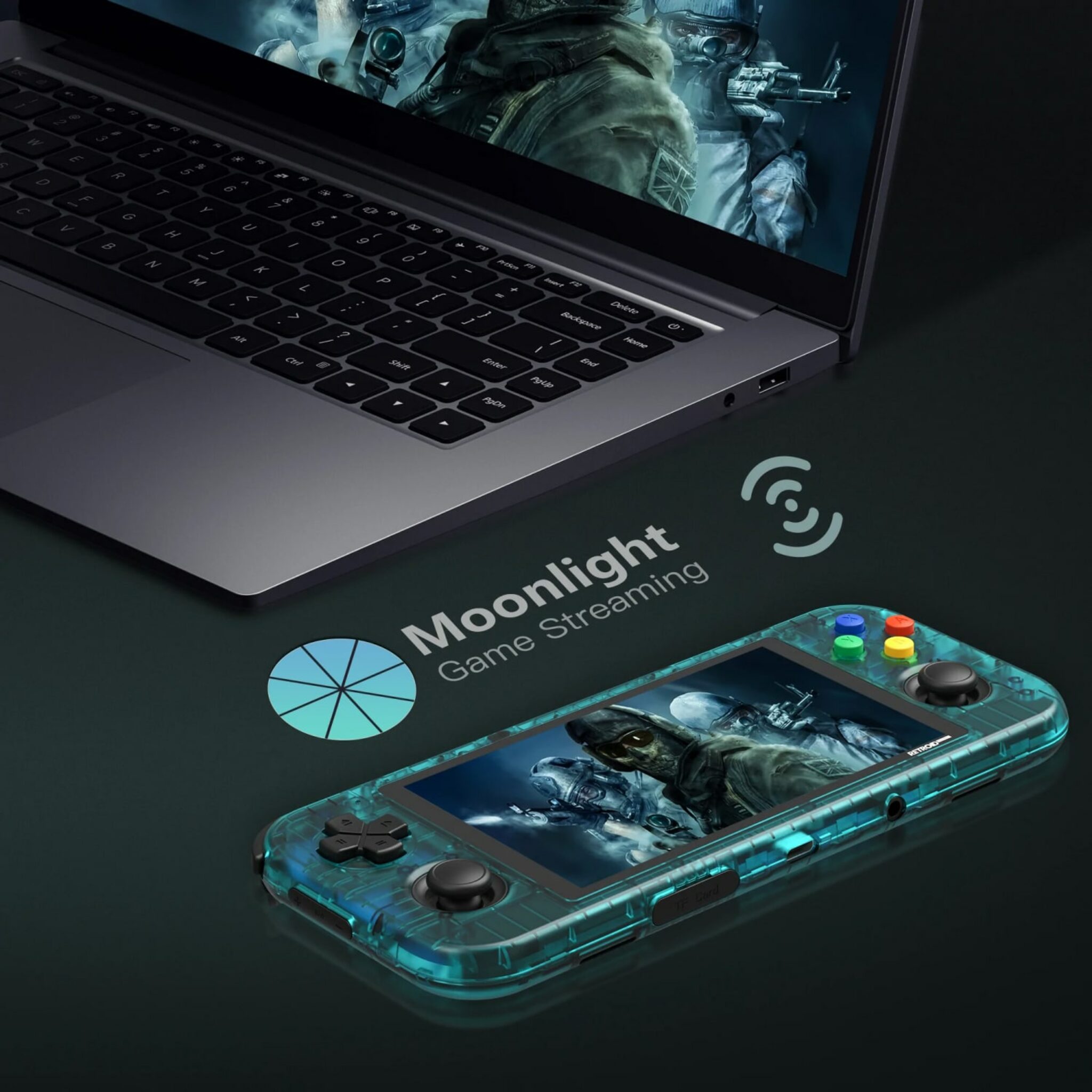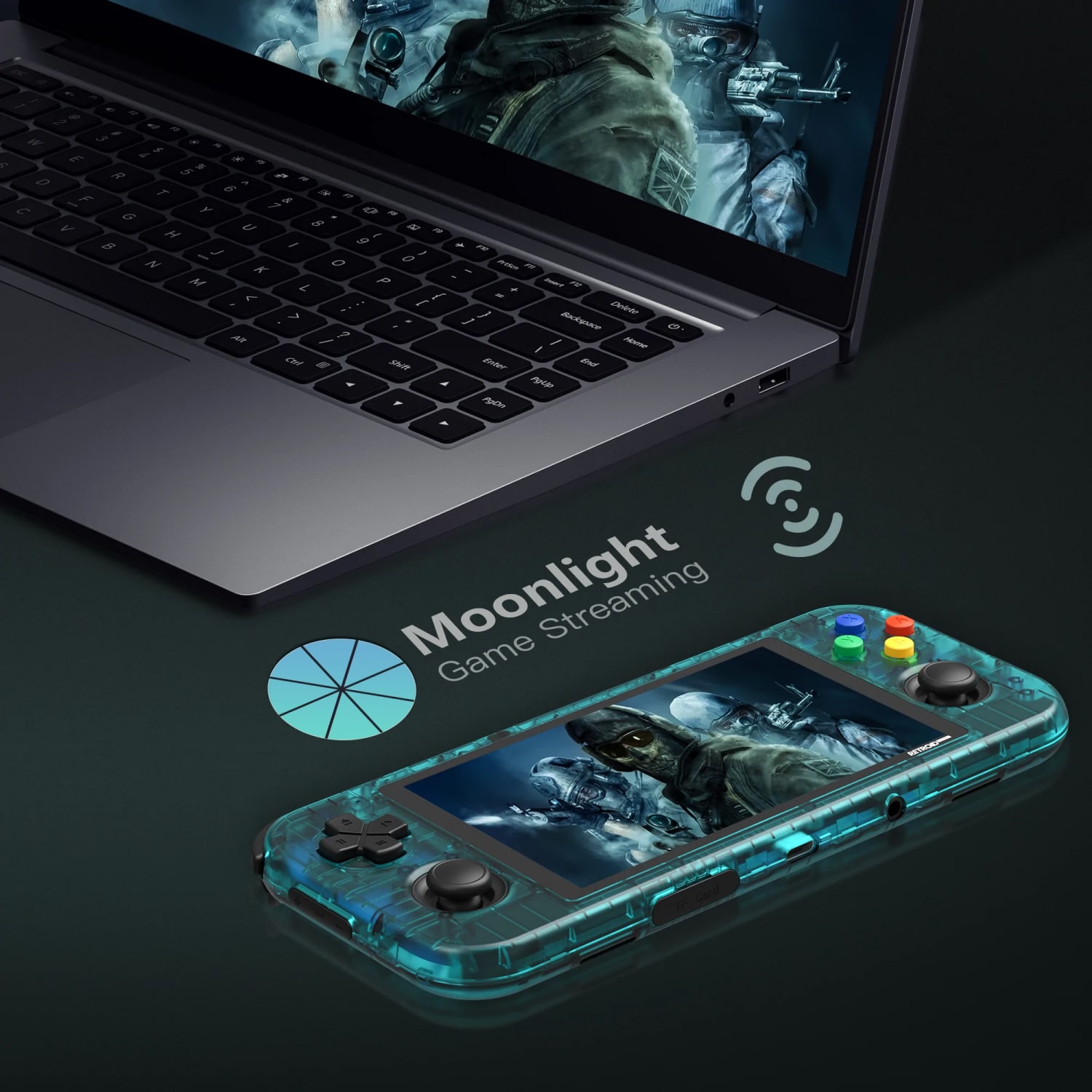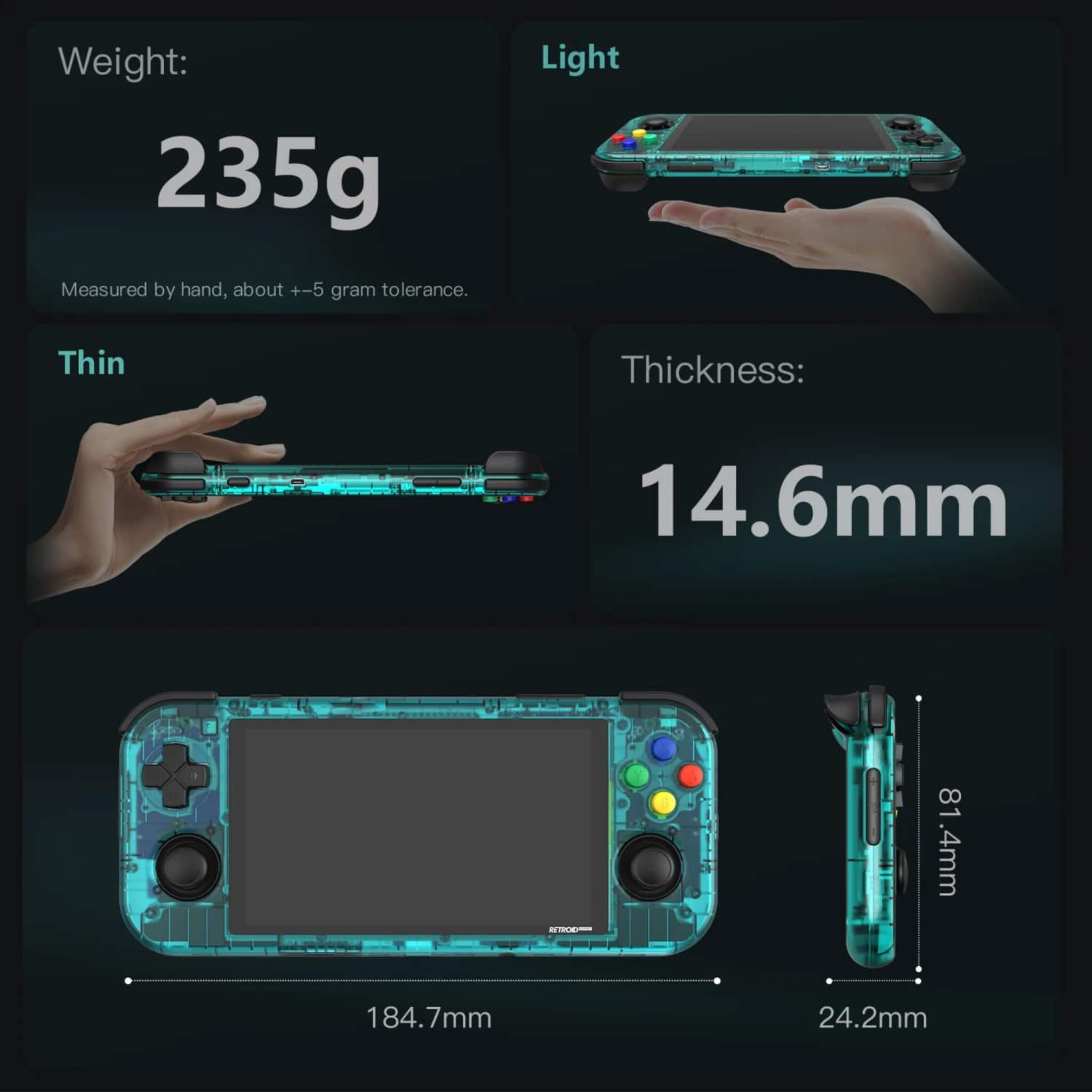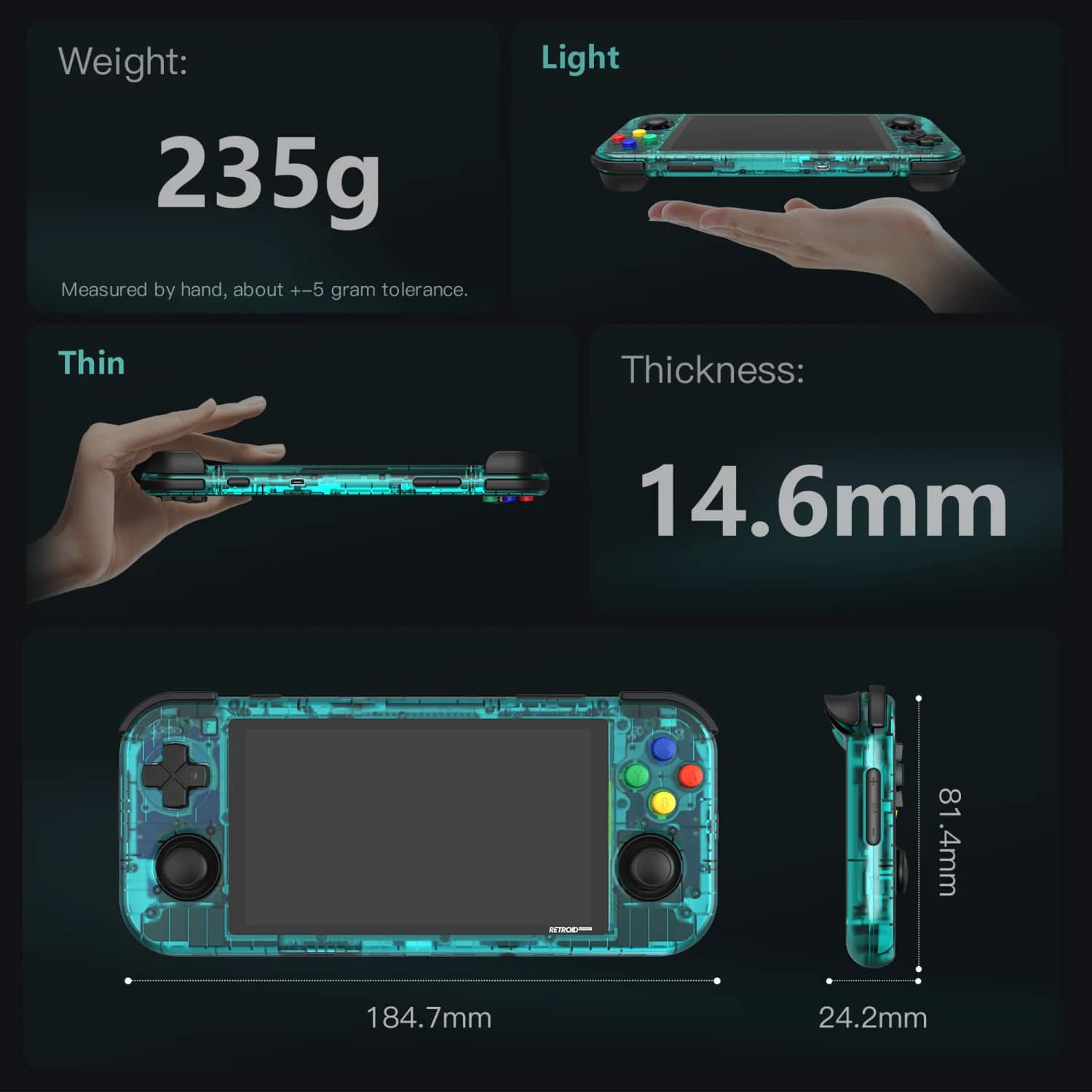 Technical Specifications
Softwares
OS
Android 11
Processor
Brand
Unisoc
Model
Tiger T618
Arhitecture
ARM TSMC 12 ("12 nm")
Cores
8
Turbo Frequency
2.0
Graphics Processor
Brand
ARM
Model
Mali-G52 MP2
Turbo Frequency
850 MHz
Memory/Storage
RAM
4GB LPDDR4X
ROM(Storage)
128 eMMC 5.1
Package Includes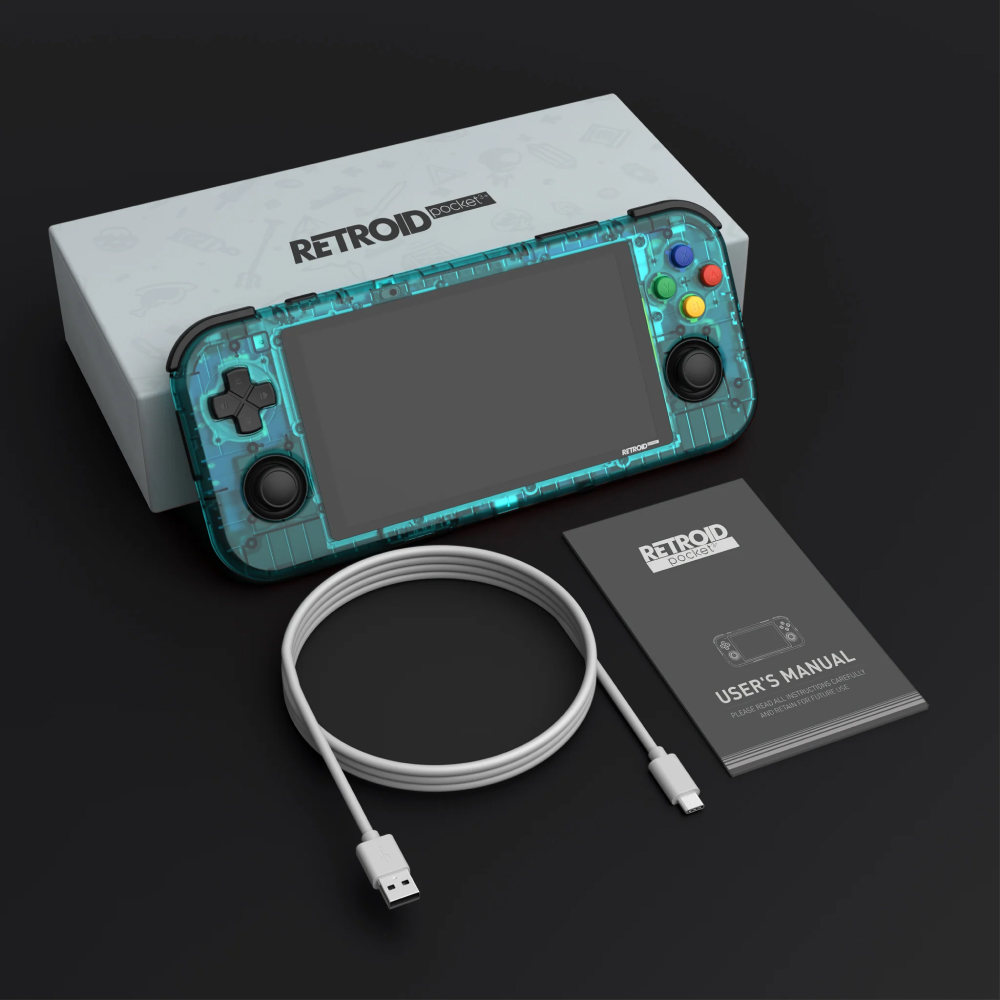 1* Retroid Pocket 3+ Handheld
1* USB Type C Cable
1* User Manual
Please Note
In line with the policy of continued development, the manufacturer reserves the right to amend the specifications without prior notification. The illustrations in the user manual are for reference only.
Reviews
Looks great
Looks and feels great, delivered fast and well packaged, however at this point I've only quickly checked it over and sent it to Santa 🎅
Retroid pocket 3 plus hits the mark
Purchased the RP3+ to play mainly PSP, PS1, Dreamcast and N64 games. I own several handheld devices which all have their own strengths and weaknesses and the RP3+ is no different. Like everyone says, it needs some setup but if you have experience with android apps and adding your own ROMs this shouldn't be a problem for you (YouTube is your go-to for help here). I personally installed all the emulators I required from the Google Play Store and I have my ROMs on a 256Gb SD card. Settings for each emulator can also be found on YouTube if required. ALL the systems I listed above play VERY well indeed and I'm very happy with the performance offered by the RP3+ and it obviously plays all the less demanding systems easily. Retroarch needs a little more knowledge to get things up and running should you want to use it but the end result is worth the time and effort. The device itself looks really nice and is comfy enough (possibly better with a grip....Google them). The screen looks gorgeous and battery life is good. Without a doubt the RP3+ is going to be one of favourite handhelds for retro gaming. Highly recommended if your happy adding your own emulators and ROMs. 👍
An absolute blast to game on
Handles most games I've tried excelently, playing PSX at 3x looks and feels great!
The controls feel amazing, and the D-pad is one of my favorite of all controllers.
Very happy with my RP3+! :)
Retroid Pocket 3+ Handheld
Incredible Price to Performance
The handheld is one of the best for this price range for a reason. Looks great, works great, great price and is a life saver for long trips. New update as well making stronger stuff like Gamecube emulators run even better. Love it!
Retroid Pocket 3+ Handheld
Starting at £153.88 Incl. VATStarting at £128.23 Excl. VAT
You may also like…
Official grip from Retroid
Designed specifically for Retroid Pocket 3 and Retroid Pocket 3 Plus
Enhances gameplay experience
Ergonomic design
Available in sky blue, black and transparent colors
Starting at

£

9.92 Incl. VAT