Micro Computers
Computers have been shrinking in stature for years, and the revolution has only accelerated in recent times. Chipmakers are creating low-power processors without sacrificing performance; thermal concerns have primarily been alleviated in modern CPUs.
Because of that, today's Micro Computers offer enough performance to play HD video and satisfy office workers.
Showing all 2 results
Gaming laptop designed for gamers
Gaming Handheld Controllers
Intel 10th Gen Core ™ i5-1035G7
16GB RAM /512GB SSD
Dual-Band Wi-Fi 6 / 1GB/s Ethernet / Bluetooth 5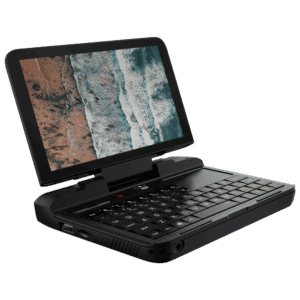 Designed for IT Professionals
Intel Chipset
Windows 10 Pro Pre-Installed
RJ232 Port
Dual-Band Wi-Fi w/ 1GB/s RJ45 Port
Starting at

£

364.95 Incl. VAT
Considering the definition that the concept itself can give us, Micro Computers are computers that use a microprocessor to act as the Central Processing Unit – which is the processor of a lifetime, well, of our young life.
Regardless of knowing what this element is, you have to look, again, to the concept itself to know that the prefix micro- refers to something small.
Although we currently use it to refer to tiny elements, the truth is that when the term " microprocessor " was coined. In any case, the microcomputer is the computer equipment that was designed to work with a microprocessor.