15.6" 4K Portable Monitor with touchscreen
15.6″ 4K portable monitor with touchscreen for high definition
Compact size of 14.17 x 8.4 x 0.43 inches and weighing 920g
Foldable case as monitor stand
Touchscreen supports touch input on compatible devices
Powered by USB, supports mini-HDMI, USB Type-C
£270.95Starting at £217.95 Incl. VATStarting at £181.63 Excl. VAT
Description
Introducing the 4K Portable Monitor S23b-1: Ultra-High-Definition Mobile Display
Experience the pinnacle of visual excellence with the portable monitor for 4K content. Designed to deliver stunning visuals on the go, this portable monitor takes your viewing experience to a whole new level. With its ultra-high-definition mobile display, immerse yourself in lifelike details and vibrant colours wherever you are. 
4K UHD Travel Monitor: Unleash the Power of 4K
Discover the true meaning of clarity with the 4K UHD portable monitor. Boasting a resolution of 3840×2160, this portable screen offers four times the resolution of Full HD, ensuring every pixel comes alive with remarkable precision. Whether you're editing photos, designing graphics, or enjoying 4K content, the S23b-1 delivers unparalleled visual fidelity that will leave you in awe. 
High-Resolution Portable Monitor for Gaming and Productivity
Unlock your gaming potential with the 15.6" 4K portable monitor for gaming. With its high resolution and responsive panel, you'll experience games like never before. Immerse yourself in vivid landscapes, capture every detail with enhanced clarity, and gain a competitive edge with faster response times. Take your productivity to new heights as well, with the spacious screen real estate that allows you to multitask efficiently and effortlessly. 
Immersive Viewing Experience with TFT IPS LCD Panel
The S23b-1 features a 15.6-inch LCD panel, ensuring superior colour accuracy and wide viewing angles. Whether you're collaborating with colleagues or sharing your creations with friends, everyone will enjoy consistent and vibrant visuals from any angle. Say goodbye to washed-out colours and limited viewing angles with this advanced panel technology. 
Enhanced Touch Experience with G+G Capacitive Touch Screen
Interact with your content in a whole new way thanks to the G+G capacitive touch screen. With its precise and responsive touch capabilities, you can navigate through menus, swipe through documents, and pinch-to-zoom with ease. The full lamination technology further enhances your touch experience by reducing glare and providing a seamless interaction between you and your content. 
Spectacular Colour Accuracy with 100% sRGB Coverage
Experience true-to-life colours with the S23b-1's 100% sRGB coverage. Whether you're editing photos, videos, or designing graphics, you can trust that the colours you see on this portable monitor for video editing will be faithfully reproduced. Say goodbye to guesswork and hello to accurate colour representation. 
Seamless Connectivity for All Your Devices
The S23b-1 offers a range of connectivity options to ensure compatibility with all your devices. It features a HDMI Mini Port and two Type-C Ports for power and video data transfer. Connect your smartphone, laptop, gaming consoles, and more with ease. The 4K portable screen also includes a Headphone Port for private listening and a Micro-USB port for convenient connectivity with a keyboard and mouse. 
Impossibly Slim and Lightweight Design
The S23b-1 redefines portability with its impossibly slim and lightweight design. Crafted from high-quality aluminium alloy, this monitor is built to withstand the rigors of travel while exuding a premium aesthetic. With dimensions of 360 x 215 x 11mm and weighing only 920g, you can effortlessly slip it into your bag and take it with you wherever you go. 
Pros of the 4K Portable Monitor S23b-1: 
Stunning Visuals: The S23b-1 portable touchscreen monitor offers an ultra-high-definition 4K display with vibrant colours and exceptional clarity, ensuring a truly immersive visual experience.

 

Versatility: This portable monitor is compatible with various HD and Type-C devices, making it suitable for gaming, productivity, photo editing, video editing, graphic design, and more.

 
Enhanced Connectivity: With multiple connectivity options including HD Mini Port, Type C Ports, Headphone Port, and Micro-USB port, the S23b-1 provides seamless connections to a wide range of devices.

 

Sleek and Portable Design: The S23b-1 features an impossibly slim and lightweight design, making it easy to carry and ideal for on-the-go professionals and gamers.

 

Responsive Touch Screen: The G+G capacitive touch screen offers precise and responsive touch capabilities, allowing for effortless navigation and interaction with your content.

 
Cons of the 4K Portable Monitor S23b-1: 
Limited Size Options: The S23b-1 is available in a 15.6-inch size, which may not be suitable for users seeking larger screen real estate for their work or gaming needs.

 
Limited Audio Output: While the S23b-1 includes built-in speakers, the sound output may not match the quality or volume levels of dedicated external speakers or headphones.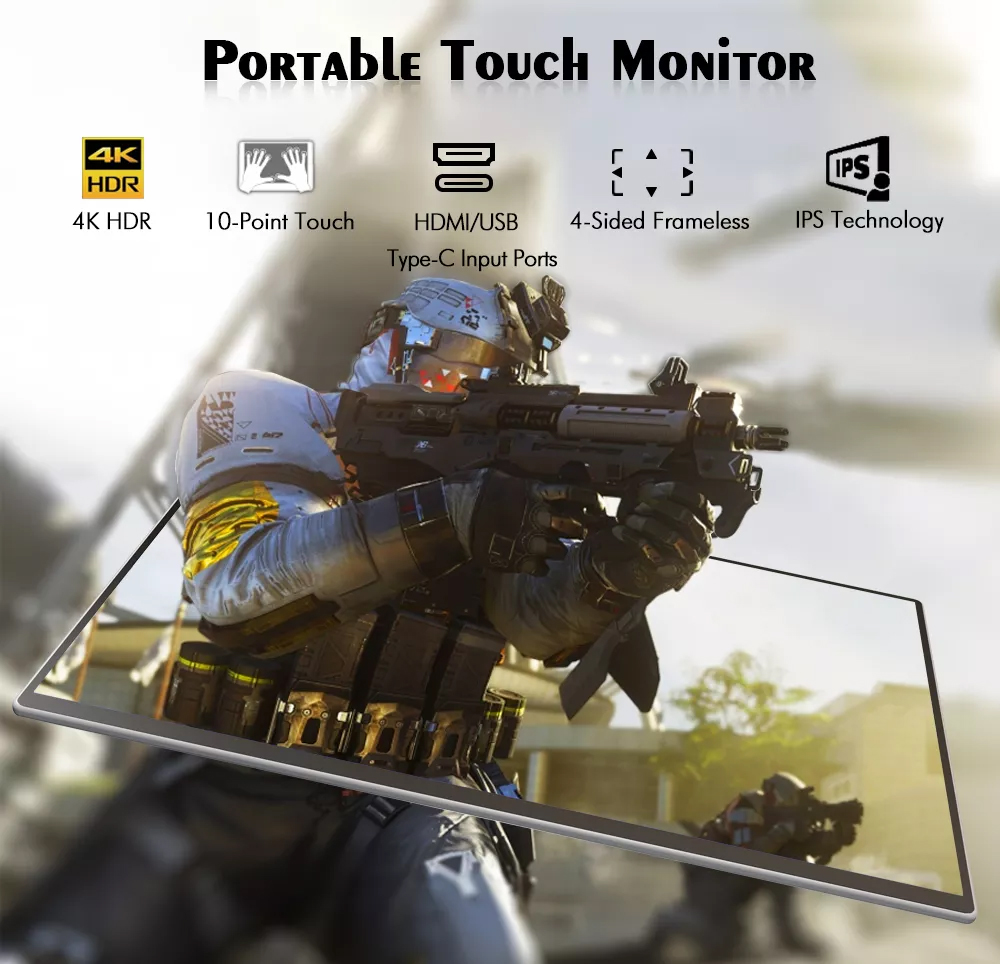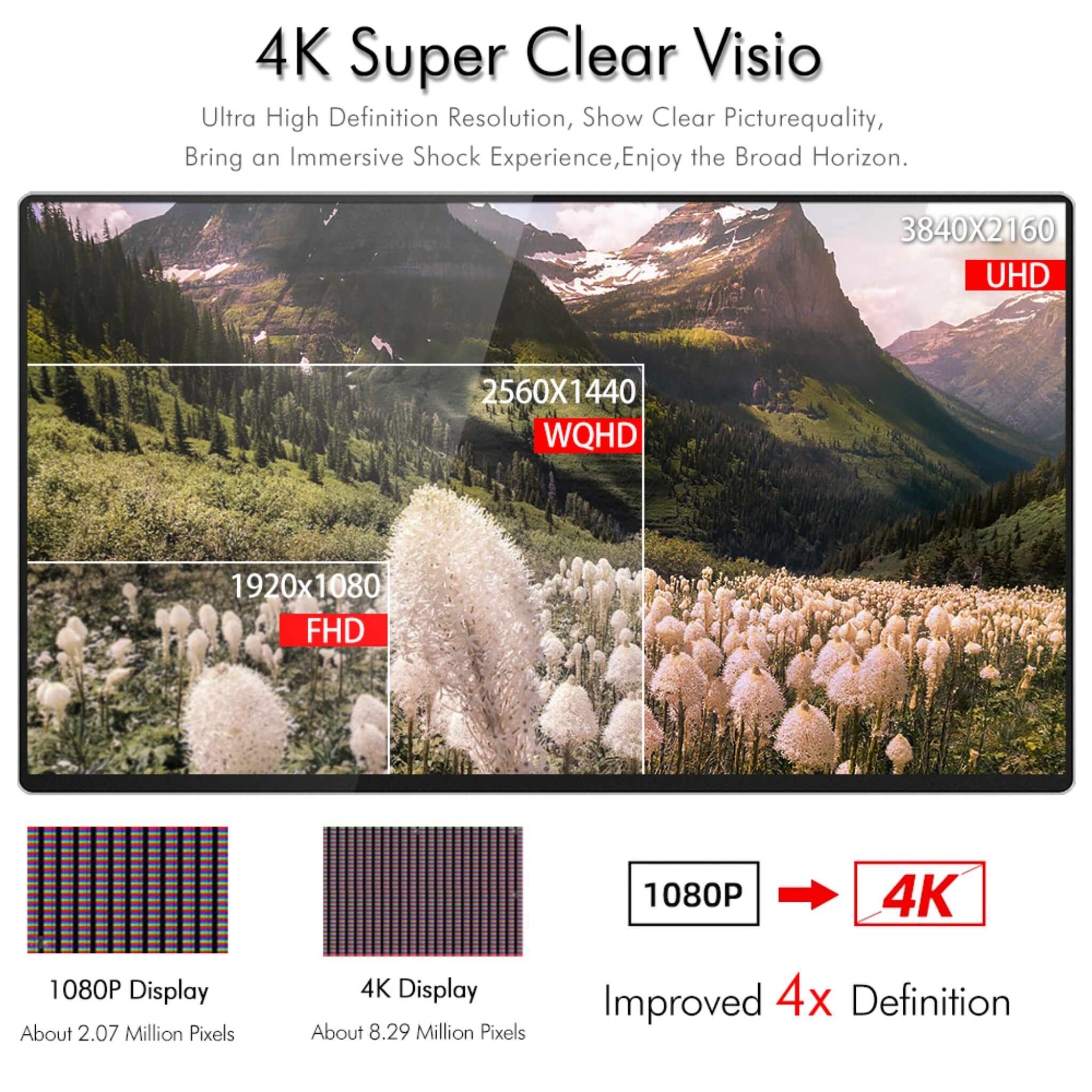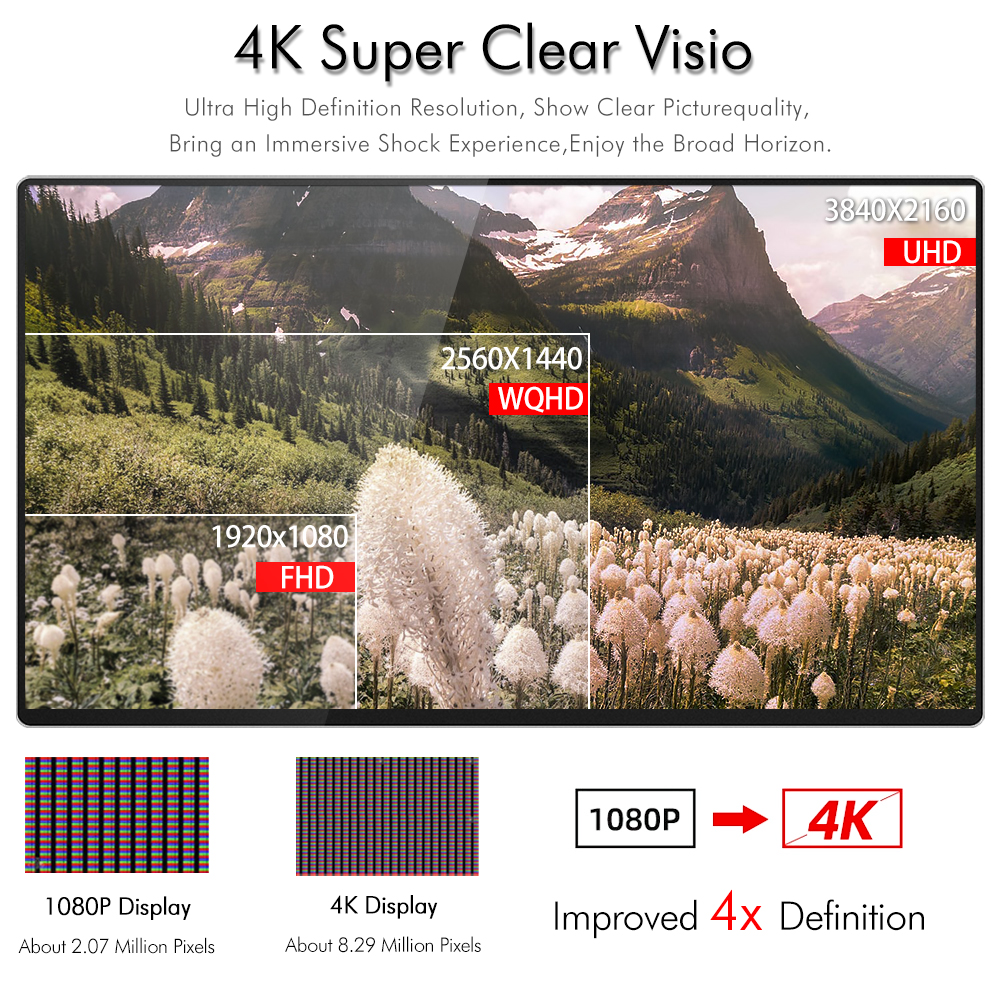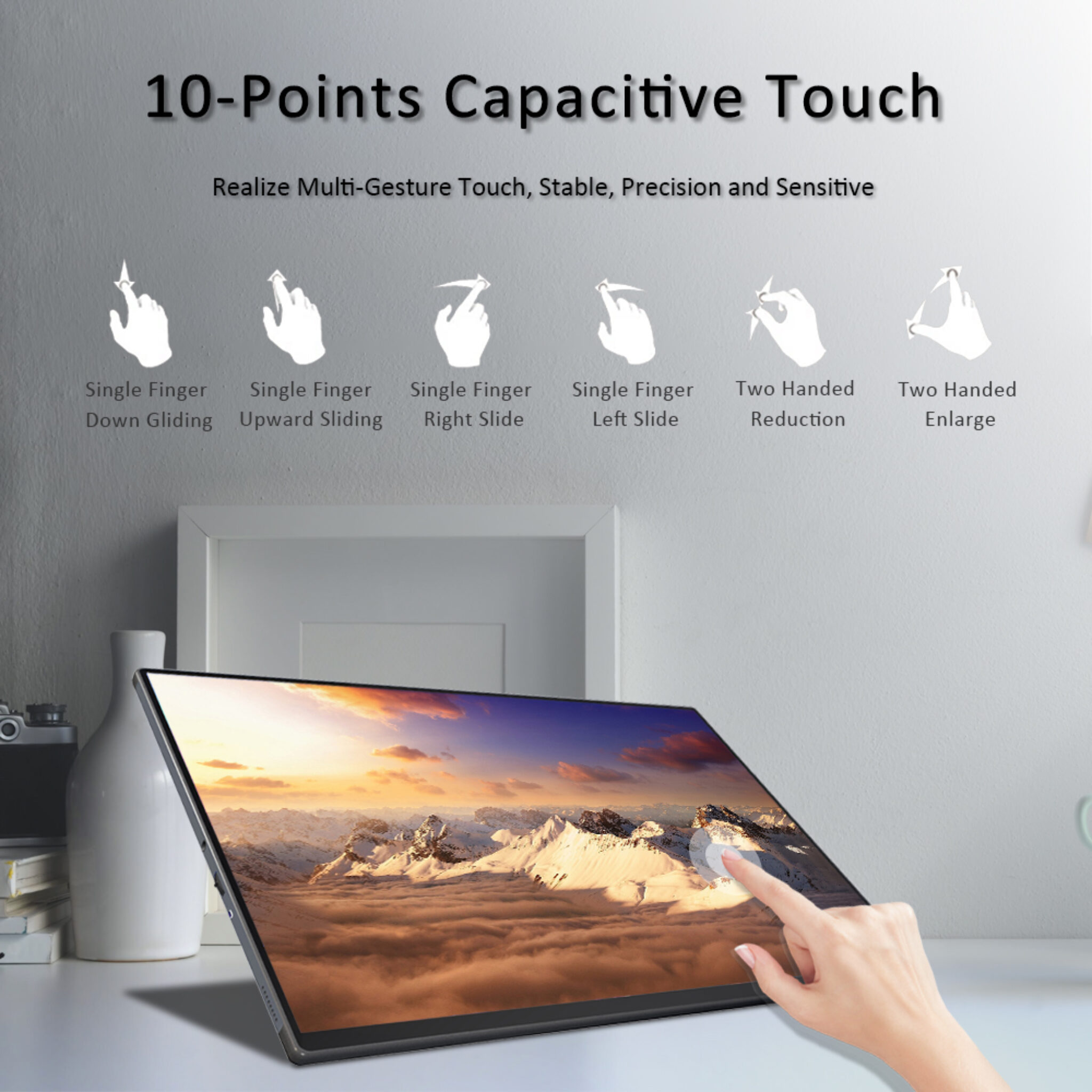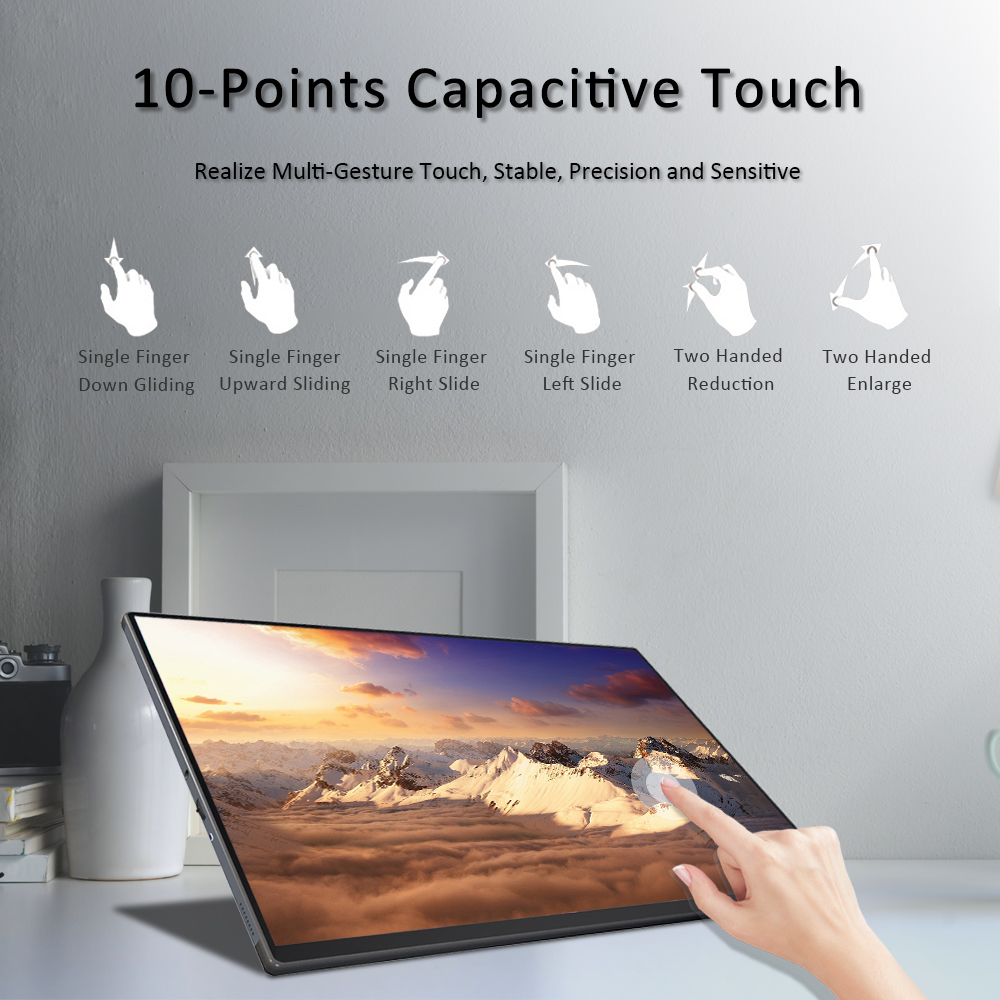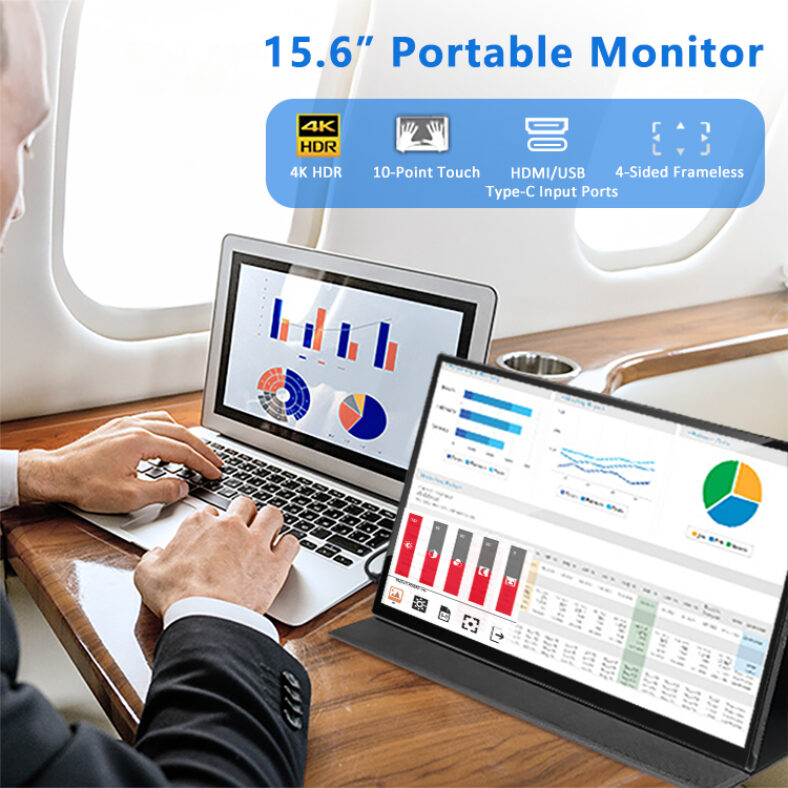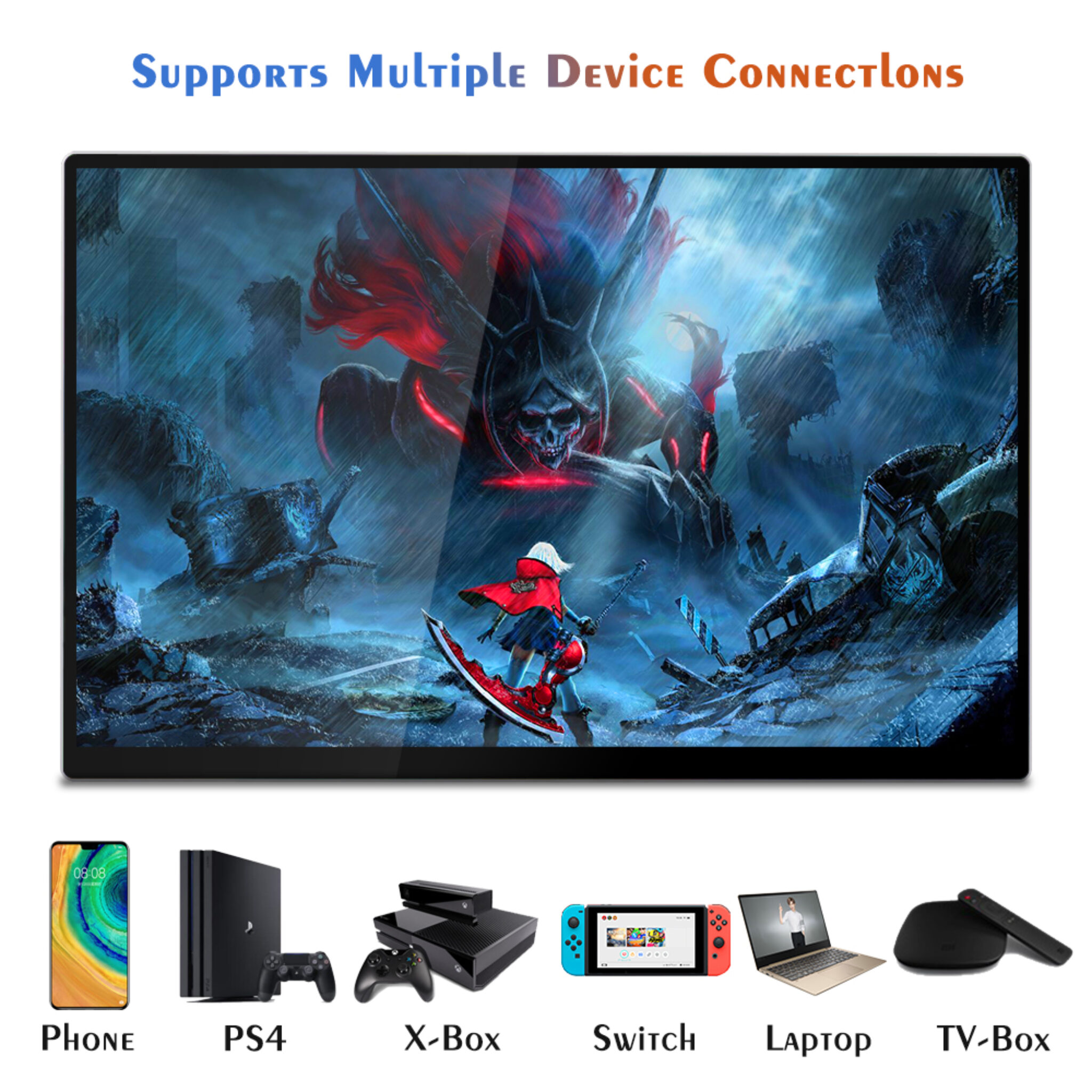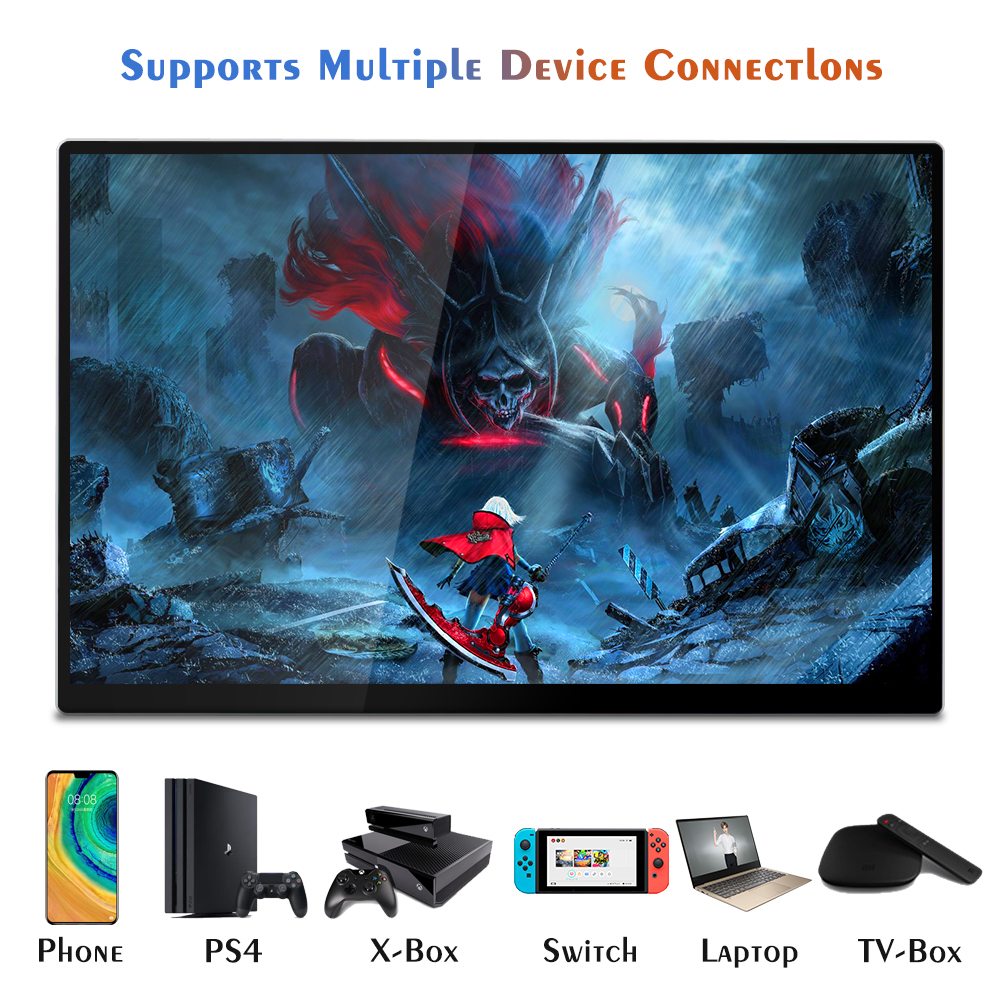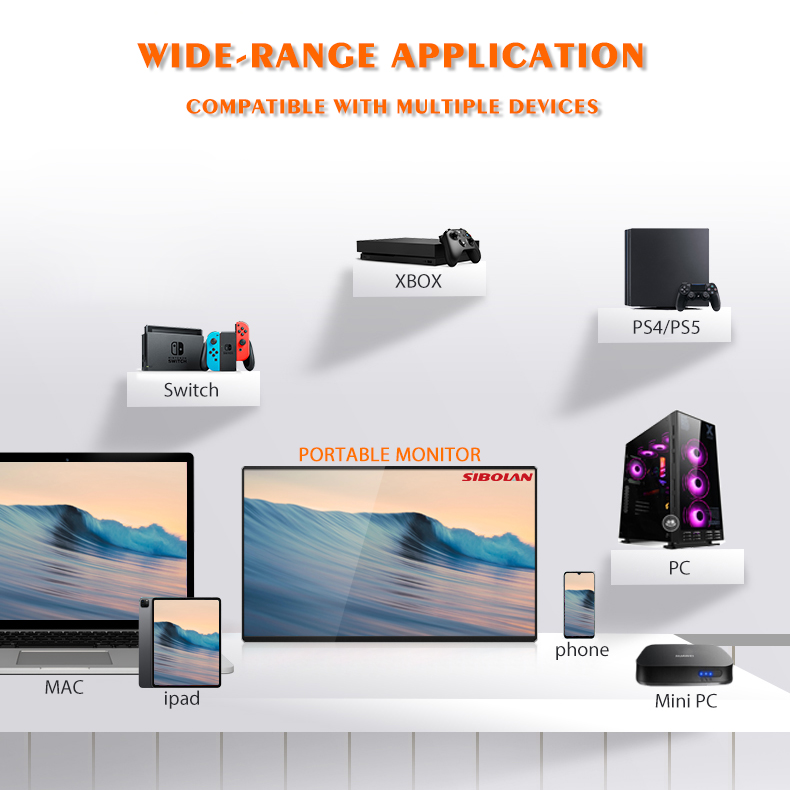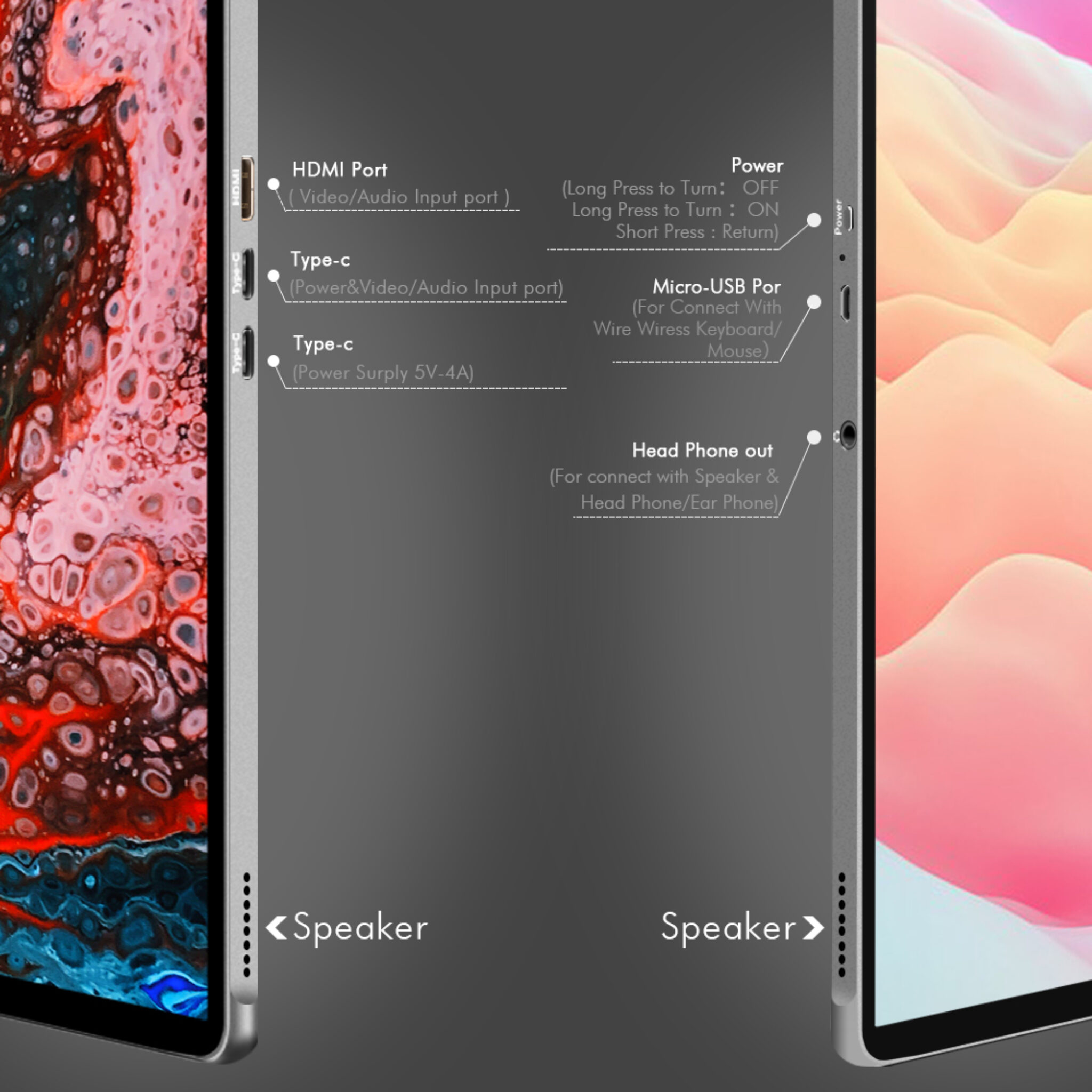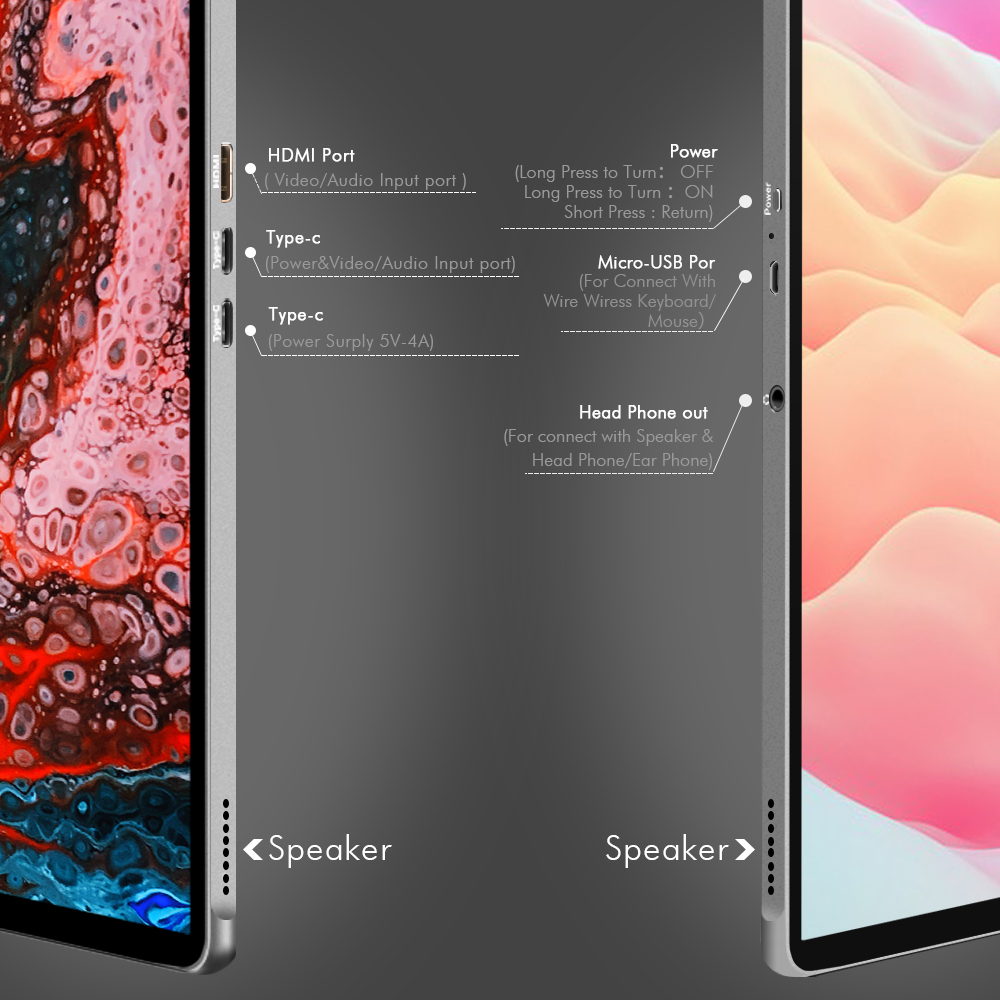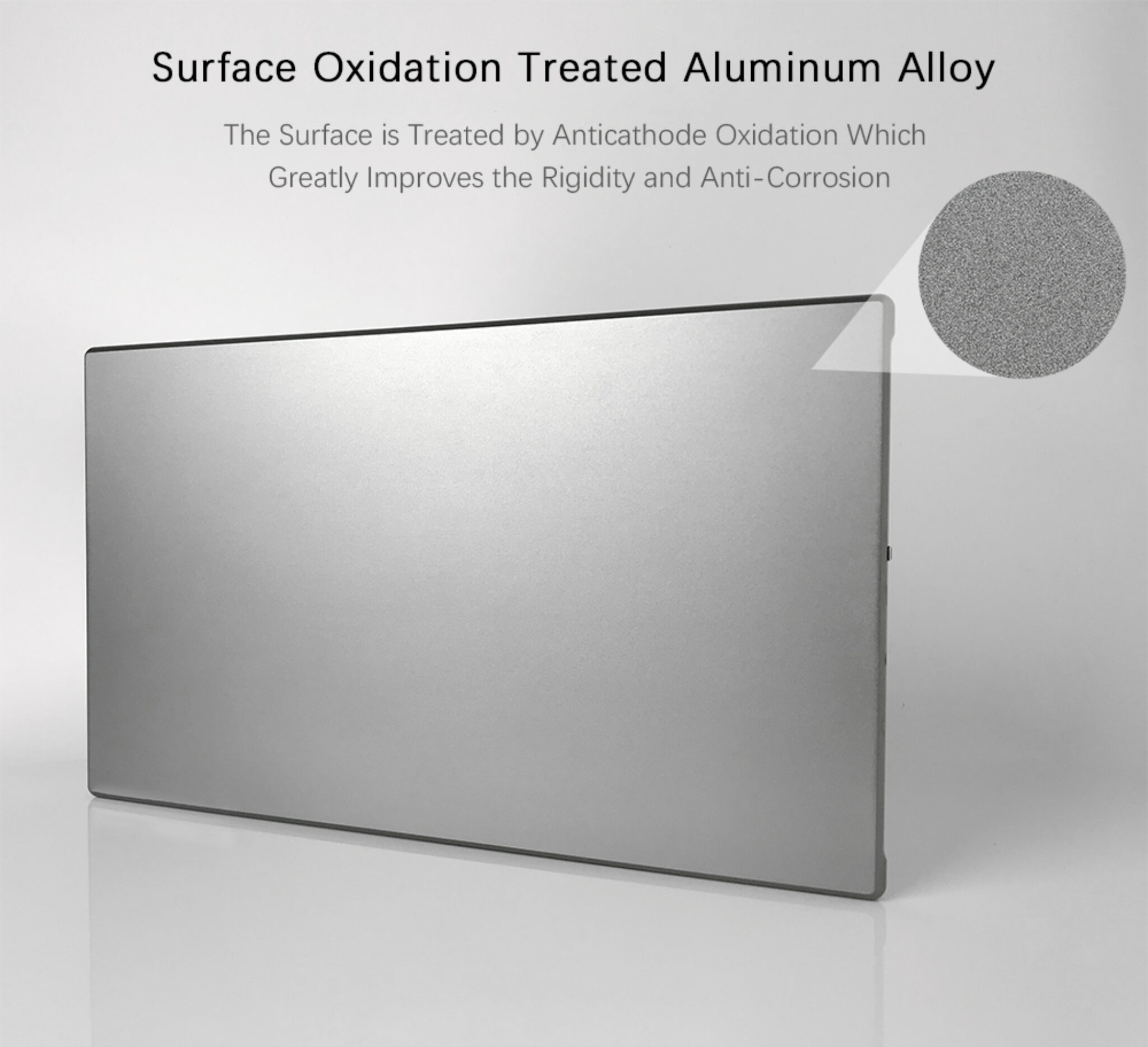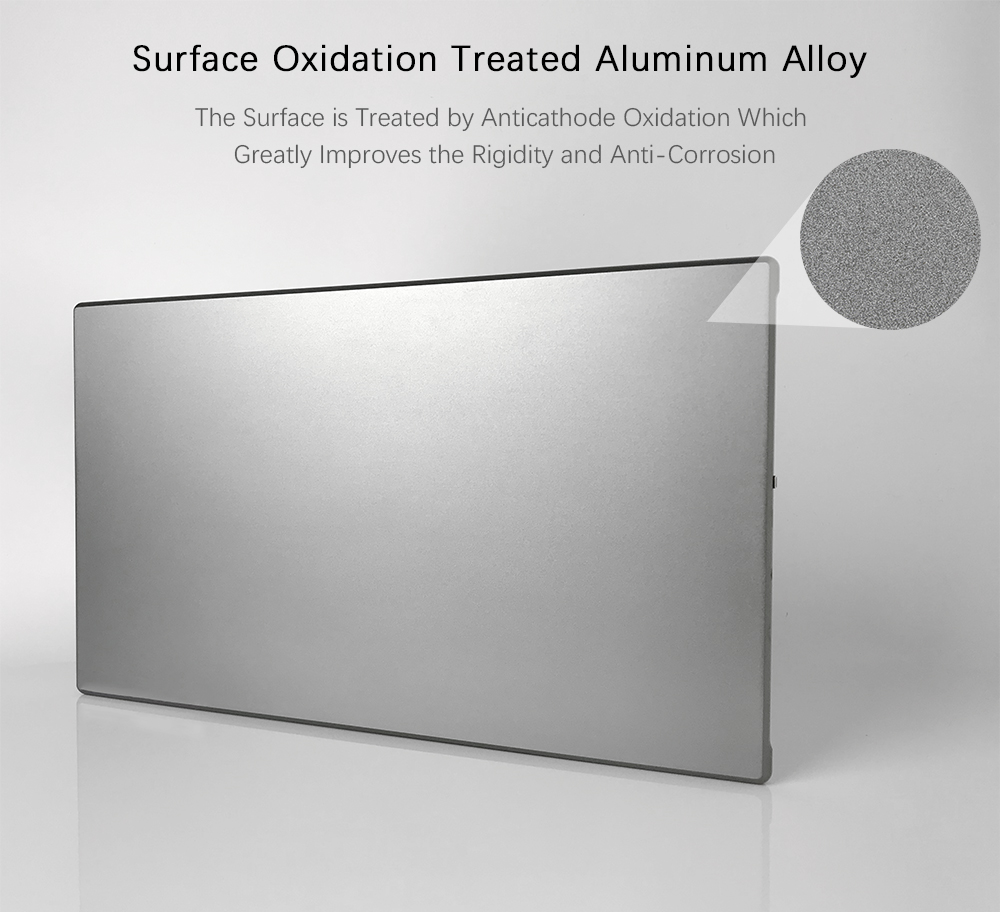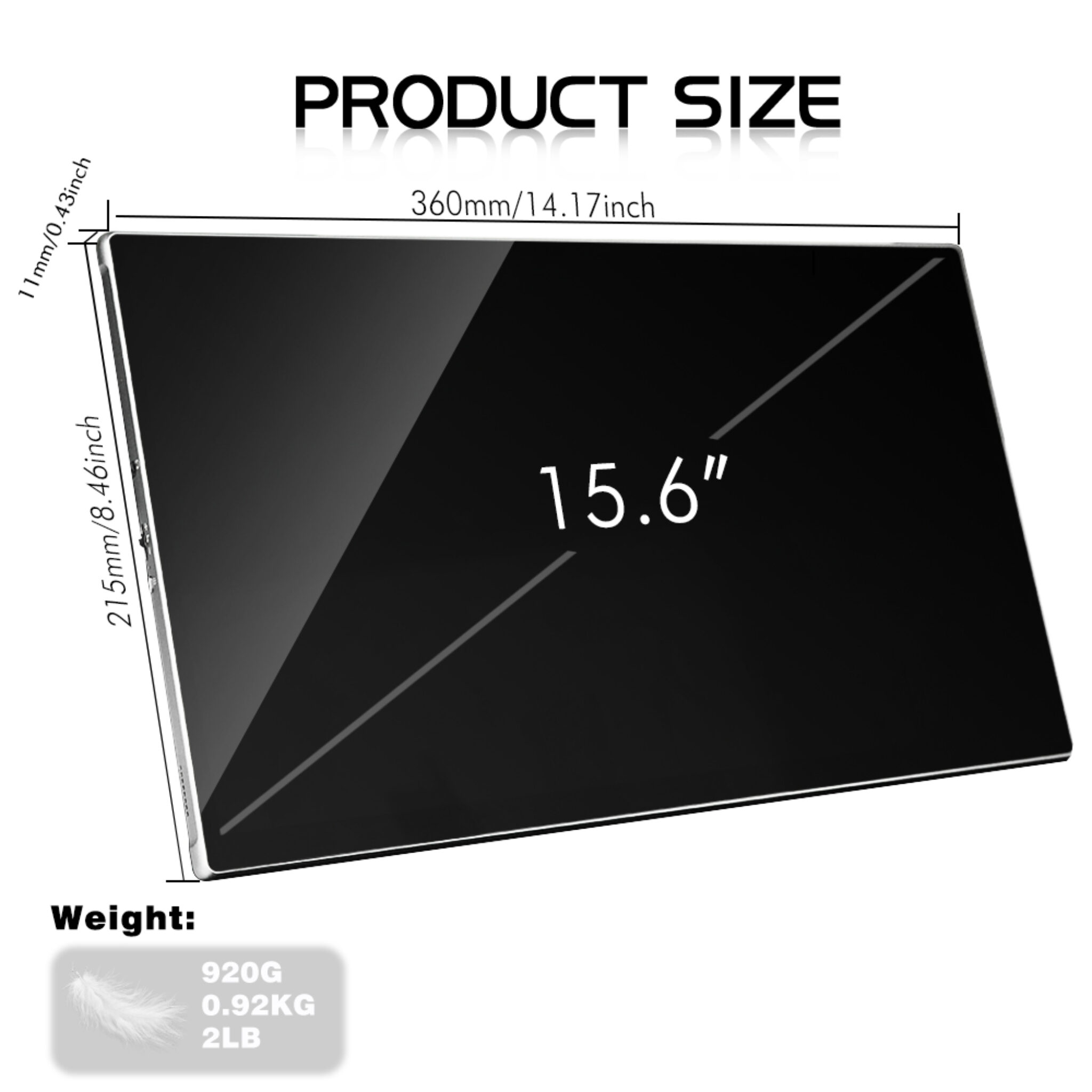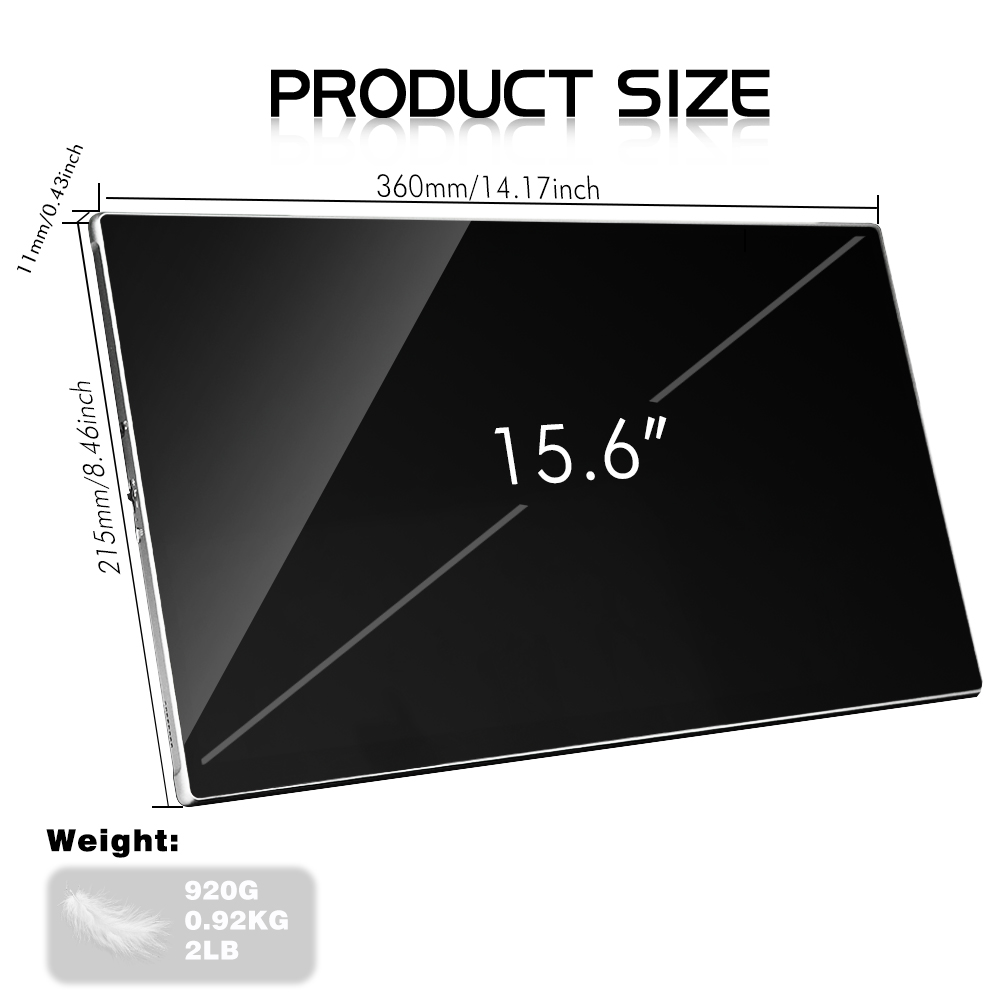 Technical Specifications
Technical Specifications
Model
15.6 inch S23b-1
Panel Type
15.6 inch TFT IPS LCD (16:9 Wide) LED Backlight
Touch Screen
G+G Capacitive Touch Screen with Full Lamination
Resolution / Color Depth
4K, 3840(RGB)×2160, UHD
Pixel Pitch
0.08964×0.08964 mm
Viewing Angle(U/D/L/R)
85/85/85/85 (Typ.)(CR≥10)
Contrast Ratio
1200:1
Flat Ratio
16:9 (H:V)
Brightness
340(cd/m 2)
Response Time
30(ms)
Vertical Frequency
60Hz
Rating Voltage
5V-4A
I/O Interface
USB
1*Micro-USB port (For connect with keyboard & Mouse)
Video
2*Type C Port ( For Power and vide , 1*HDMI Port)
Audio
1*Head Phone Port (3.5MM)
Speakers
2x1.0W(Max.)
Package Includes
1 * Power Adapter
1 * User manual
Please Note
In line with the policy of continued development, the manufacturer reserves the right to amend the specifications without prior notification. The illustrations in the user manual are for reference only.
Reviews
Speedy delivery
After ordering the monitor online I received it within 24 hours. So far the impressions of it are very good.
Amazing monitor
I love my portable monitor from DroiX. It's working perfectly connected to my Macbook Pro m1 via USB cable. colours are vivid and picture is nice in 4K.
not using the touchscreen, due to Macbook not fully supporting it.
It comes very useful when you travel, but used to work with 2 montors.
Btw, you can have 2 monitors connected :D but maybe it's bit too much? :D
15.6" 4K Portable Monitor with touchscreen
£270.95Starting at £217.95 Incl. VATStarting at £181.63 Excl. VAT