ANBERNIC RG505 Handheld Gaming Console
Unisoc Tiger T618 2*[email protected]+6*[email protected]
4GB LPDDR4 RAM & 128GB high-speed eMMC 5.1
4.95" OLED screen at 960×544 resolution
Supports over 20 retro games consoles
Battery Li-polymer 5000 mAh
£193.95Starting at £145.95 Incl. VATStarting at £121.63 Excl. VAT
Description
The RG505 with Android 12 brings high performance, accurate controls and high definition to retro gaming handhelds.
The RG505 retro gaming handheld is available in three colours: Gray, Turquoise and Yellow. Measuring 7.4 x 3.4 x 0.7 inches (18.9 x 8.7 x 1.8 cm) and weighing 286g, it is small and lightweight making it very portable, fitting inside a jacket pocket or small bag.
Featuring the Unisoc Tiger T618 64-bit octa-core processor (2x A75 @2.0GHz and 6x A55 @2.0GHz) and Mali G52, the RG505 has high performance for the most demanding consoles. It has 4GB LPDDR4X RAM and 128GB high speed eMMC 5.1 HS400 internal storage.
The high quality 4.95-inch OLED touch screen looks amazing with high detail and amazing colours. The RG505 has a 960×544 resolution, the same as the classic PSP which brings classic games to life with vibrant colours. The controls on this retro gaming handheld feature hall effect sensor analogues which provide accurate and longer lasting than traditional controls.
With Android 12 you can expect great performance on the RG505 retro gaming handheld. With the built-in firmware updates from the internet, you can be sure of the latest updates including those from the Google Play Store which is available.
The WiFi 5 and Bluetooth 5.0 provide fast and reliable wireless connectivity on the RG505 retro gaming handheld. With compatible consoles you can play classic games online with friends on RetroArch.
The RG505 retro gaming handheld supports over 25 classic gaming consoles, computers and handhelds from the 1970's up to 2000's. It is powered by a 5000mAh rechargeable battery lasting up to 8 hours depending on usage.
The RG505 is perfect for those on the go that desire a high-performance retro gaming handheld that can play all the best systems with great battery life and portability.
Read our full RG505 review here.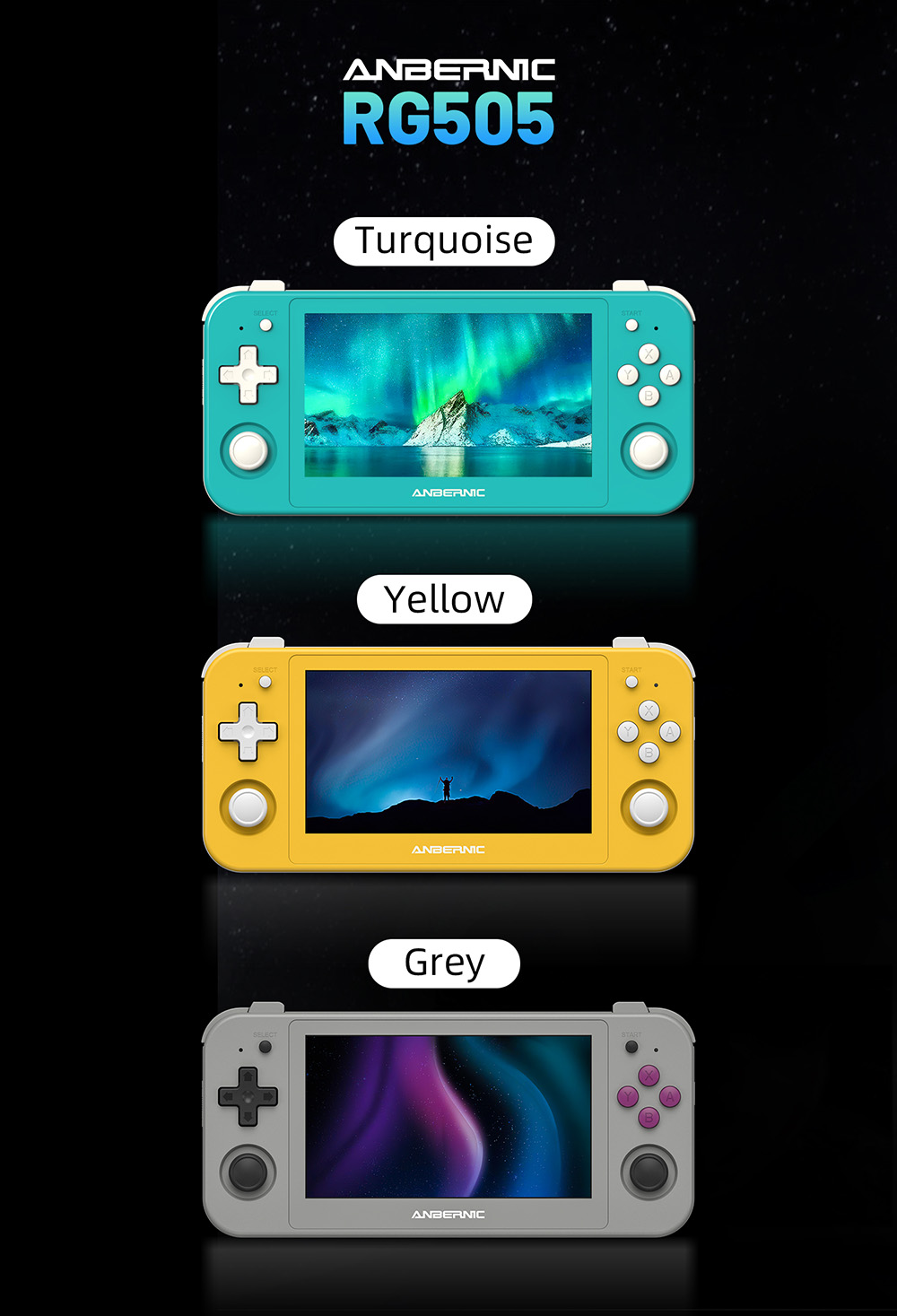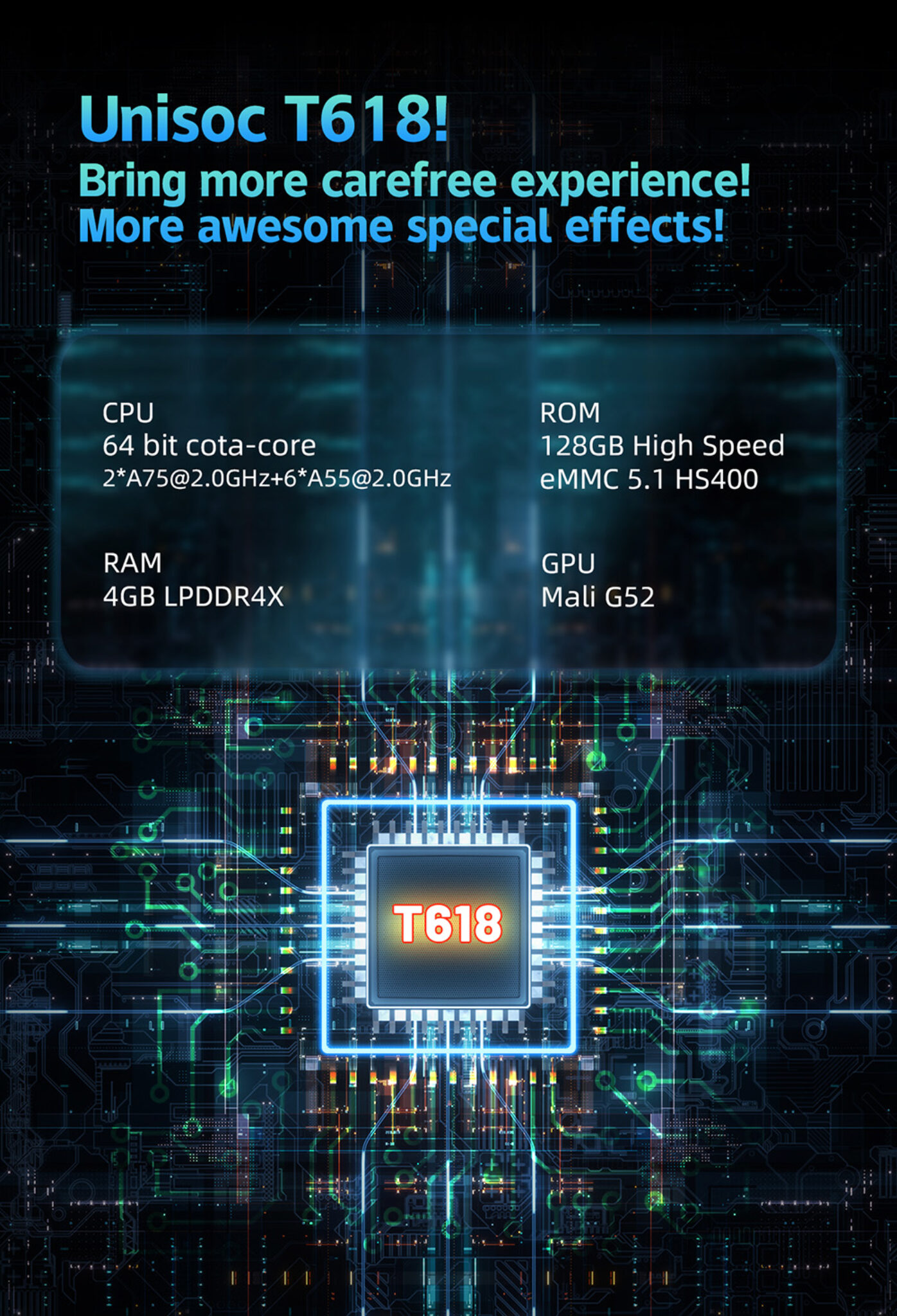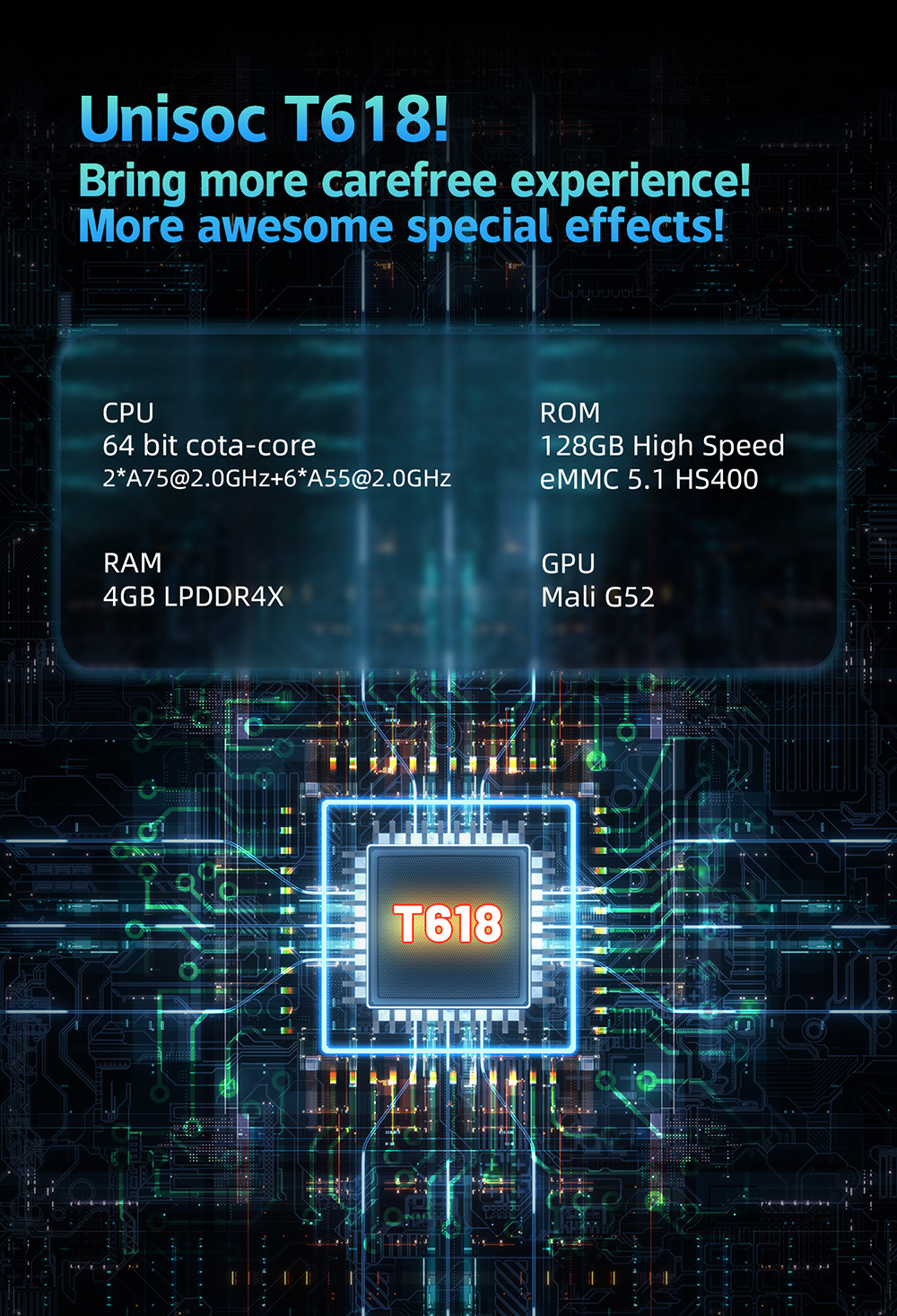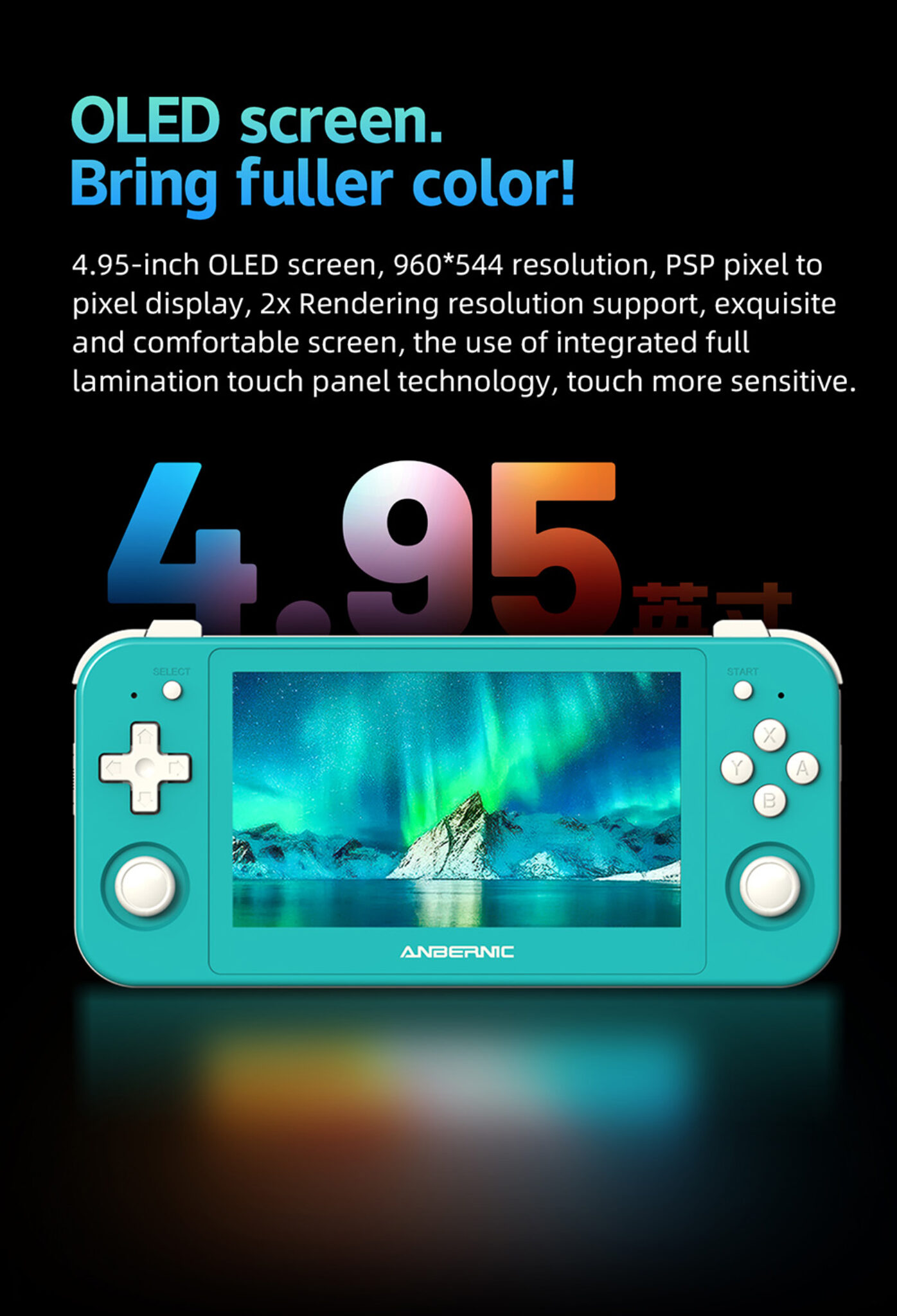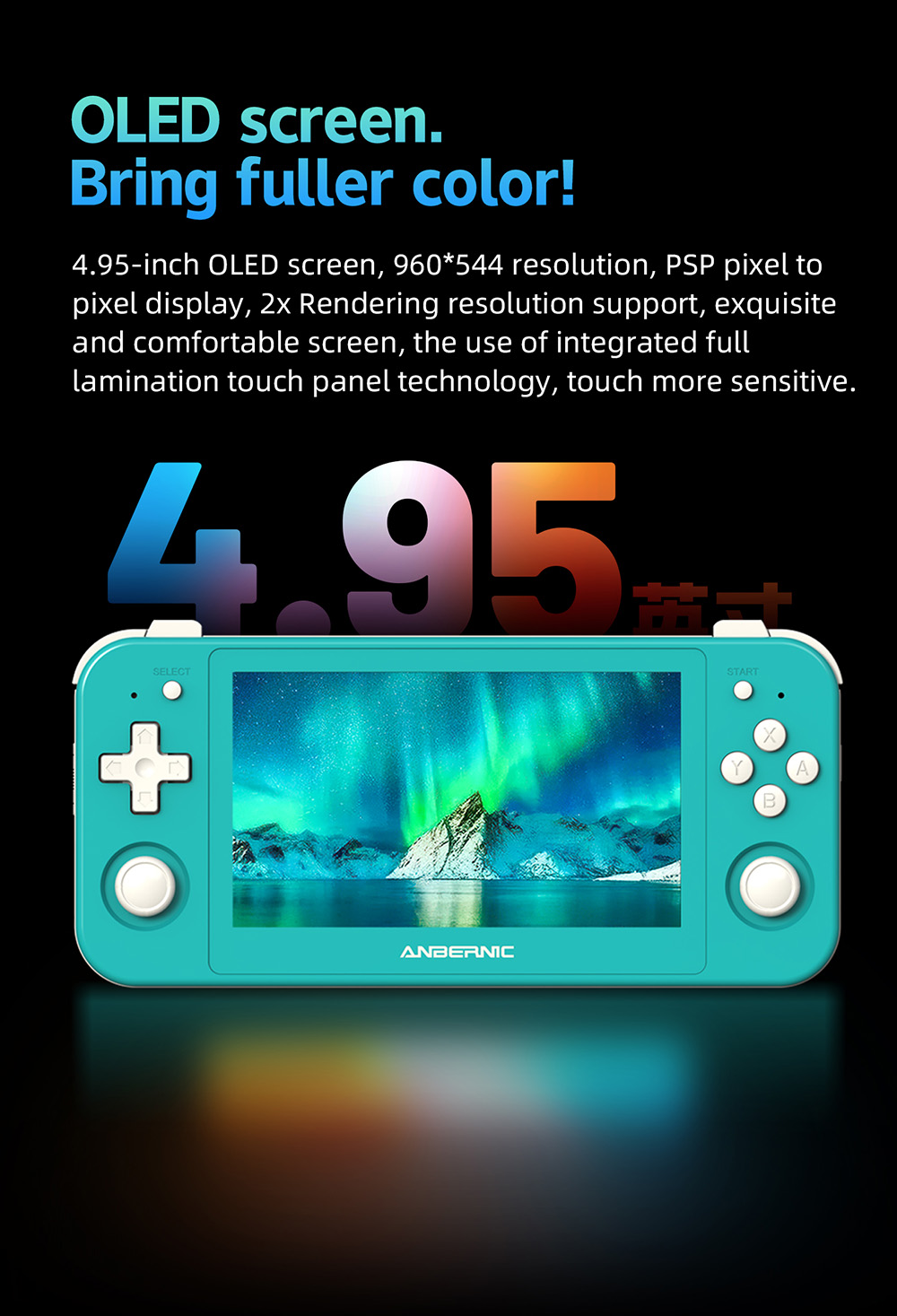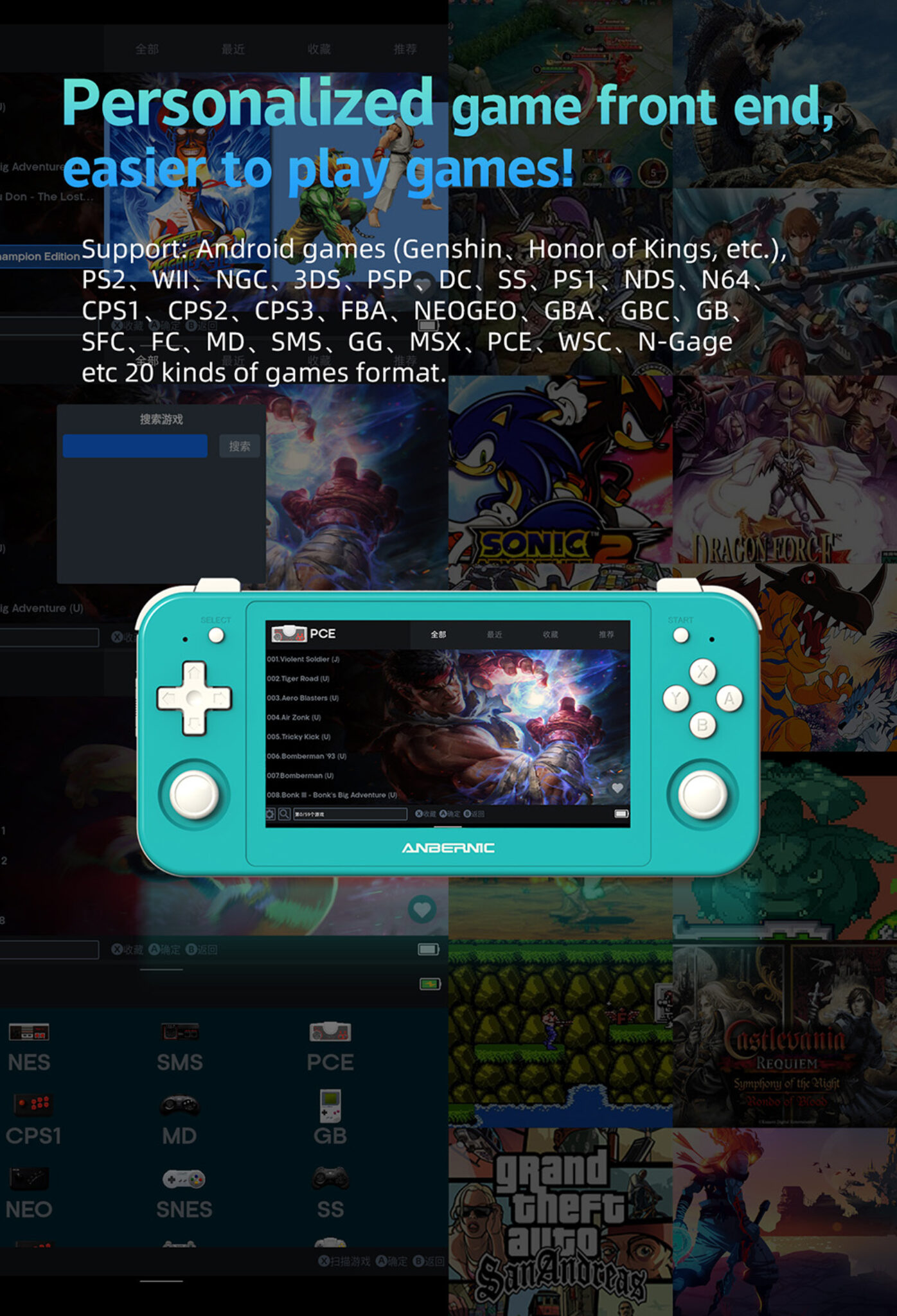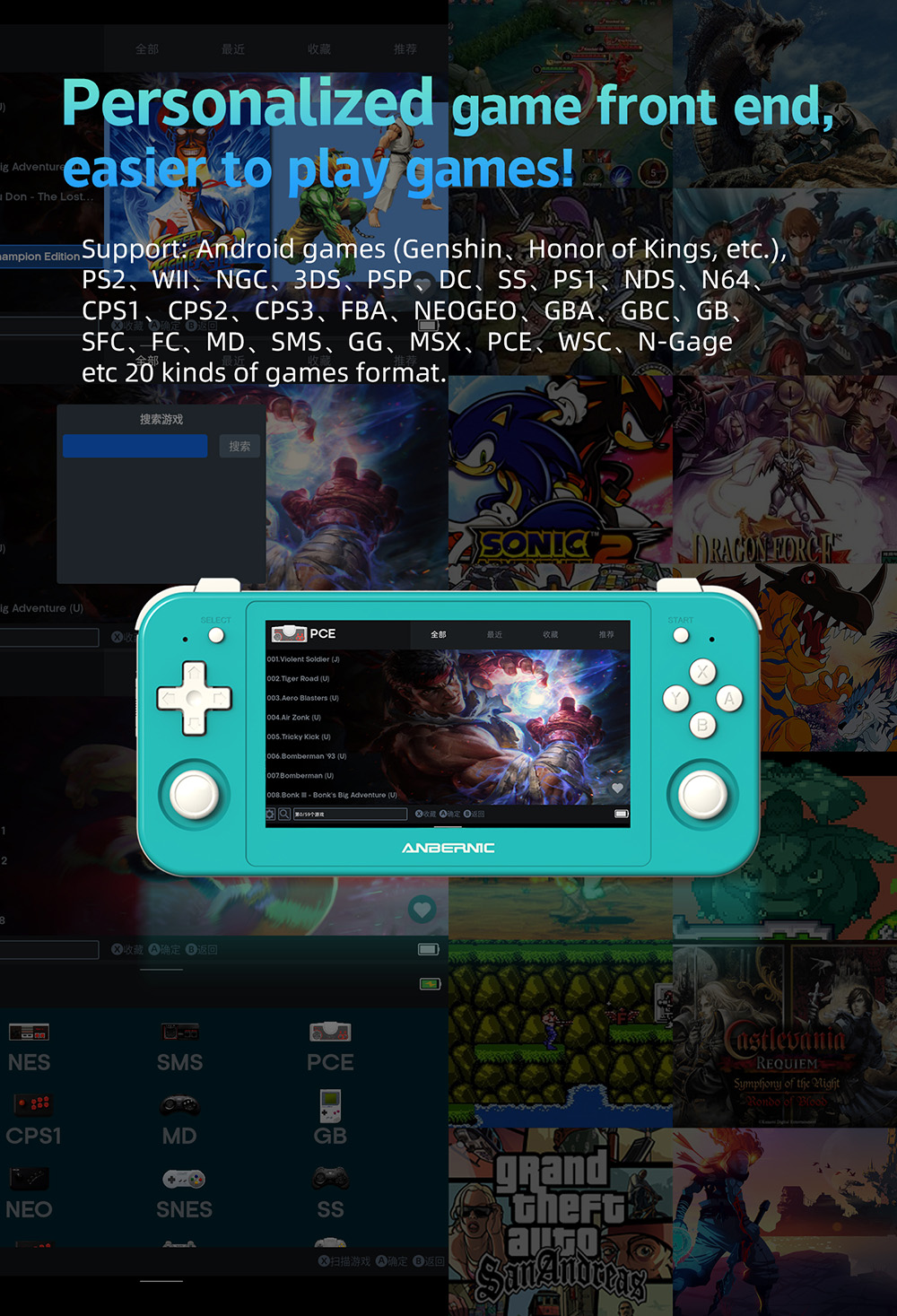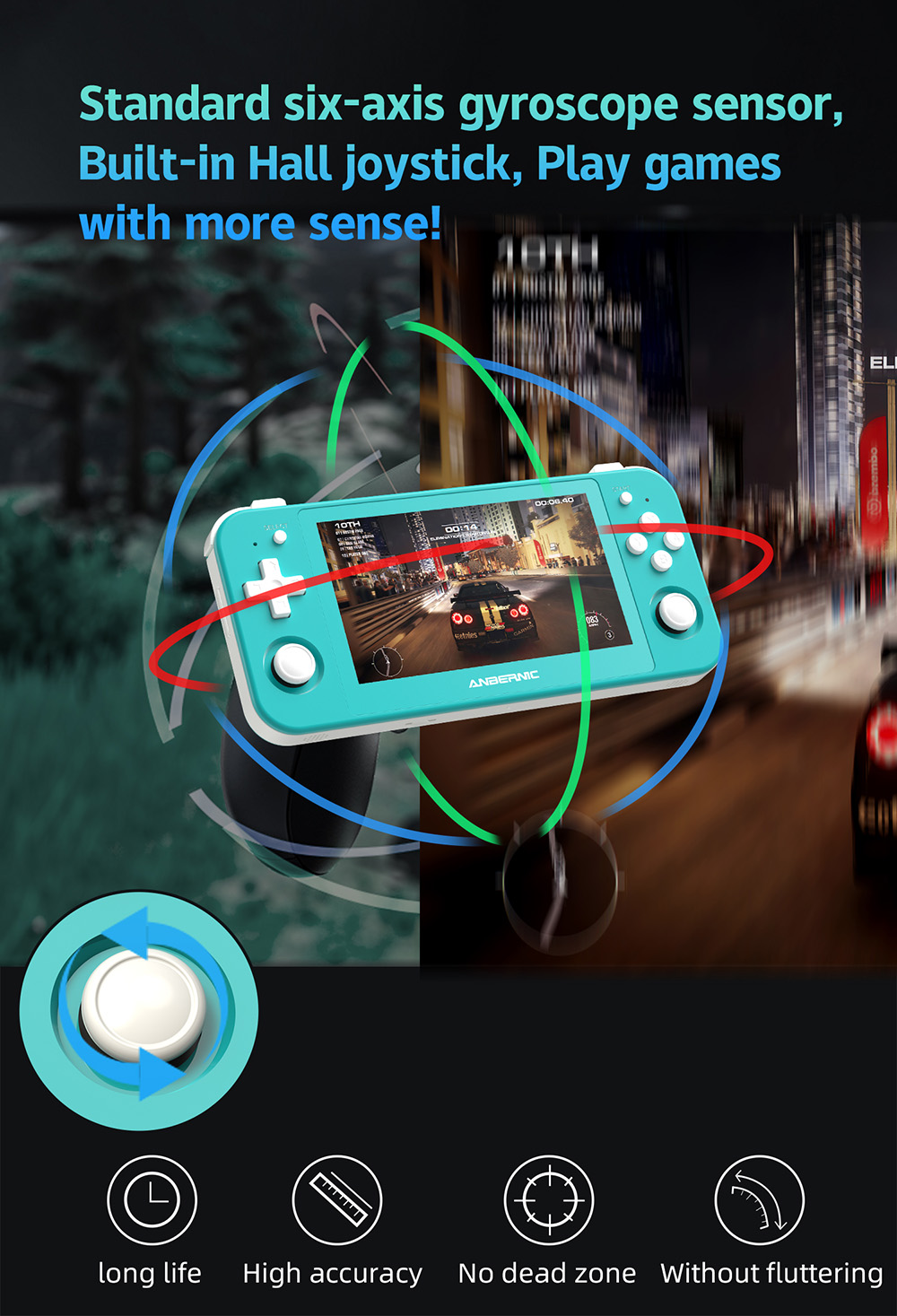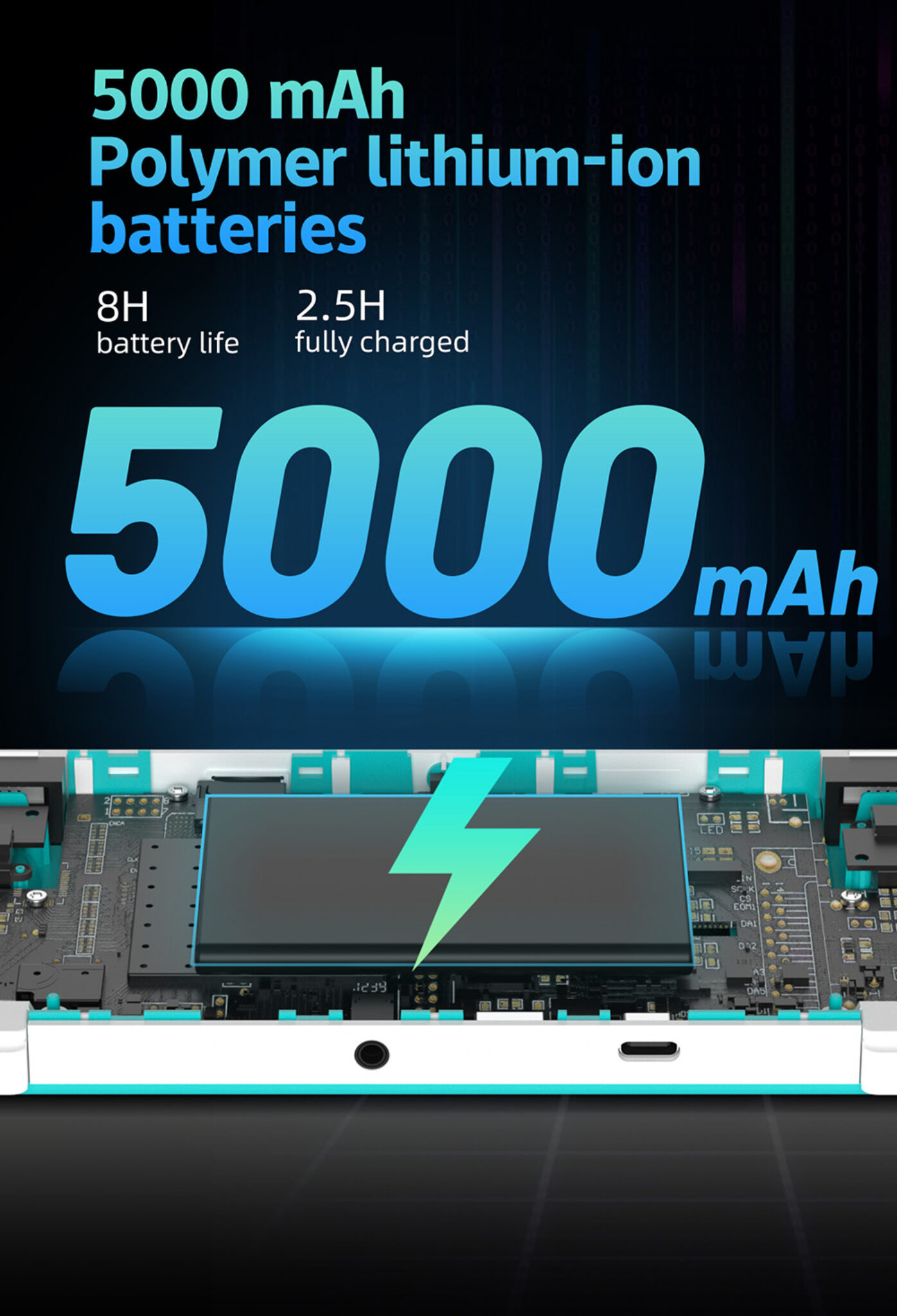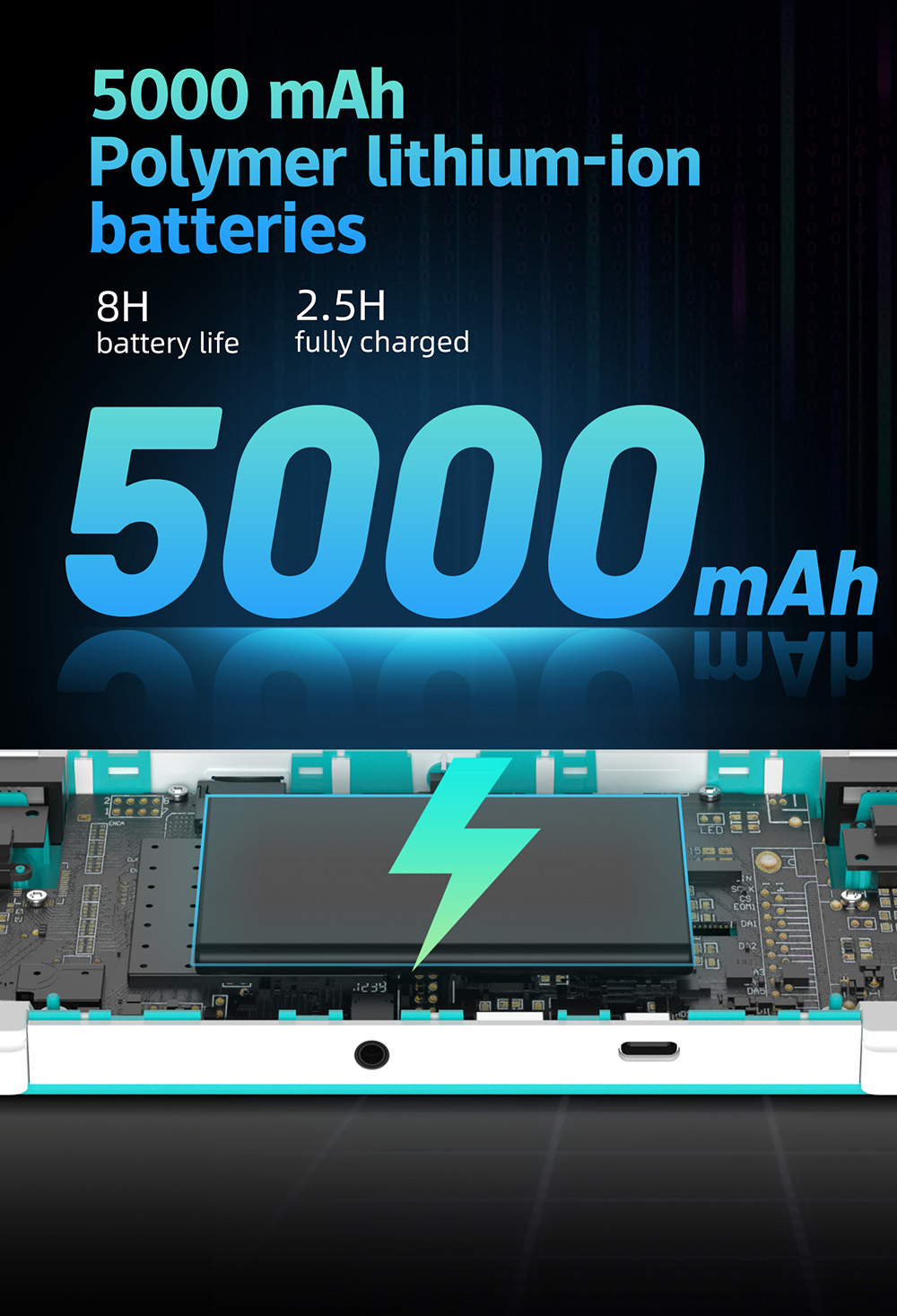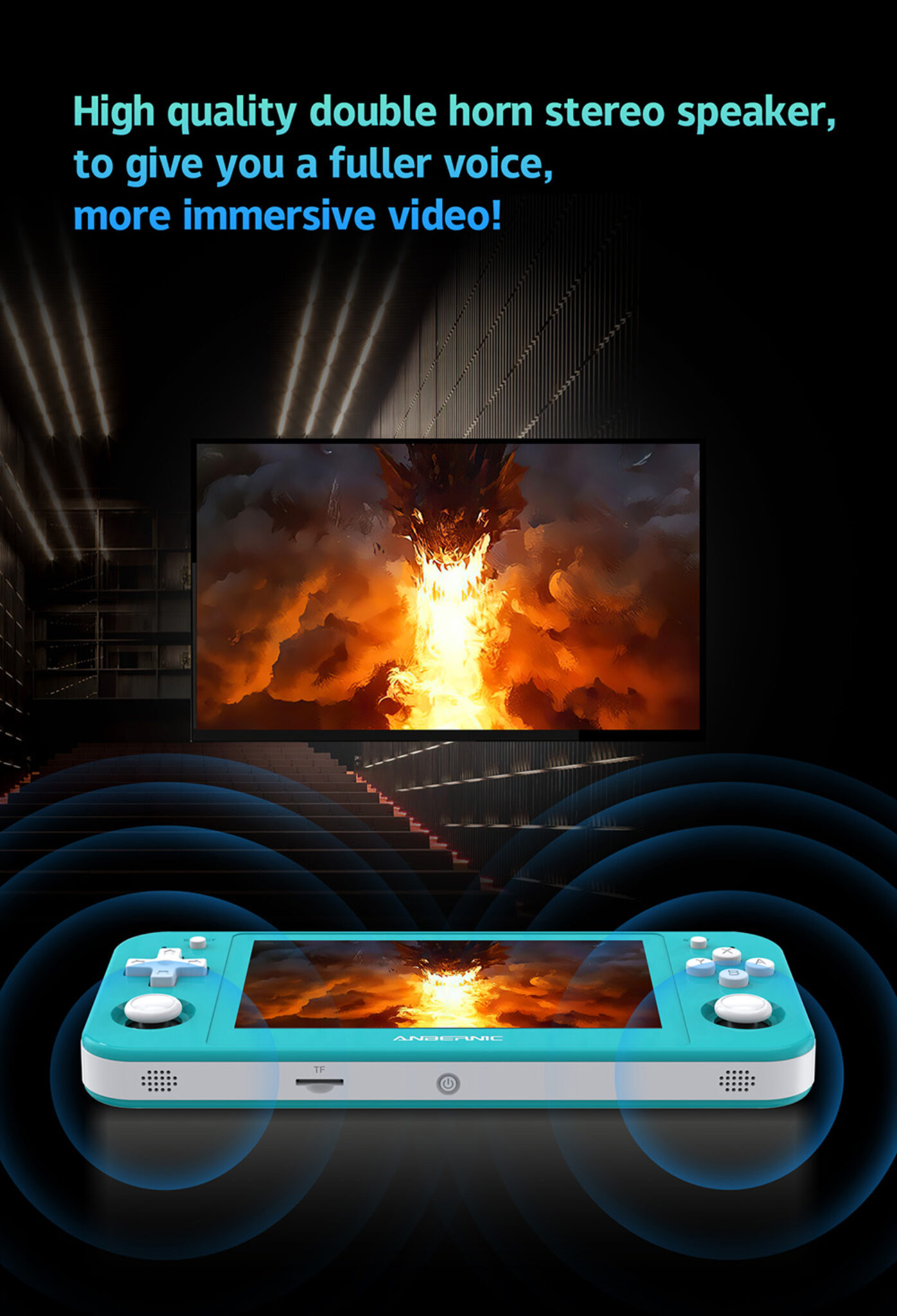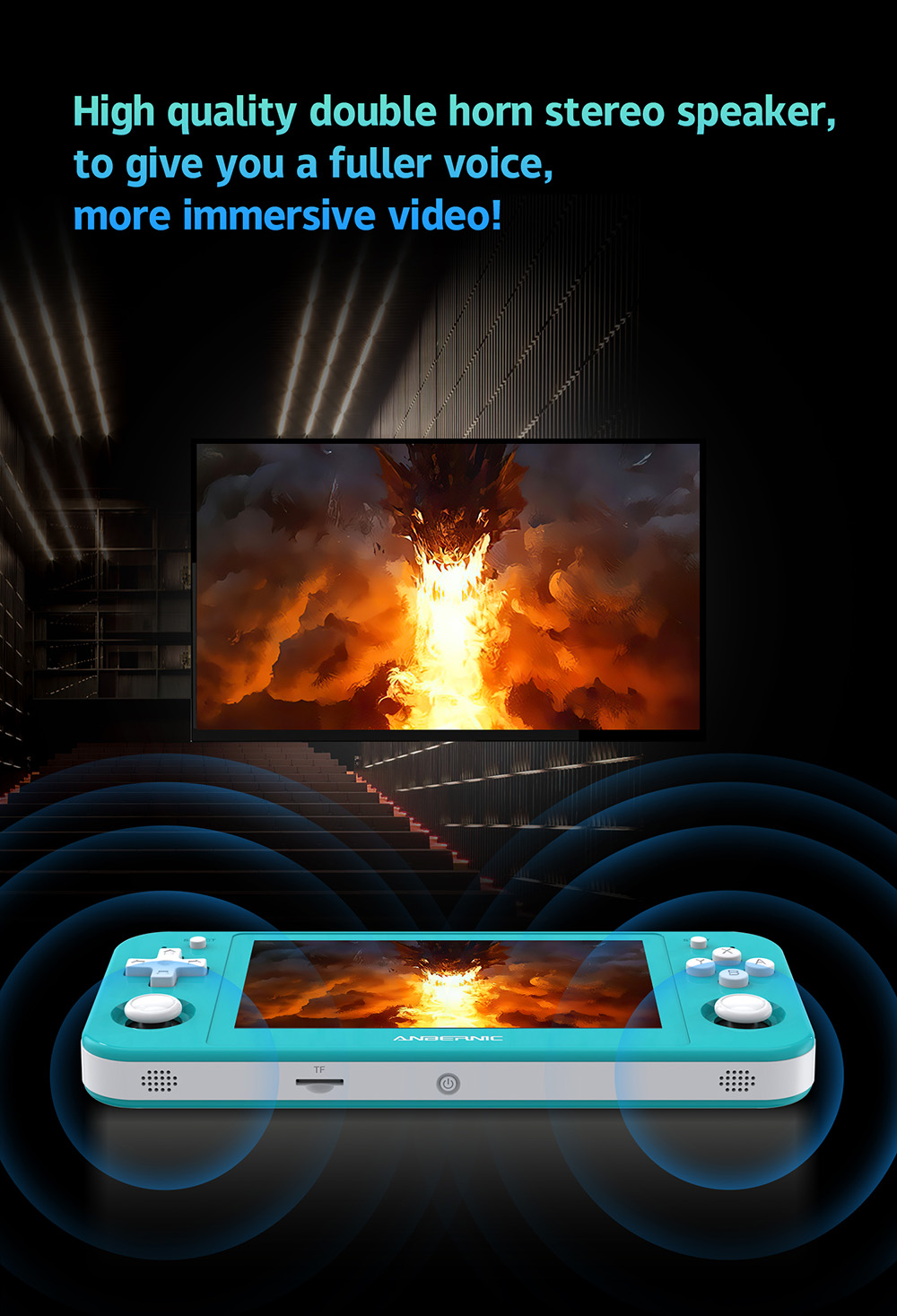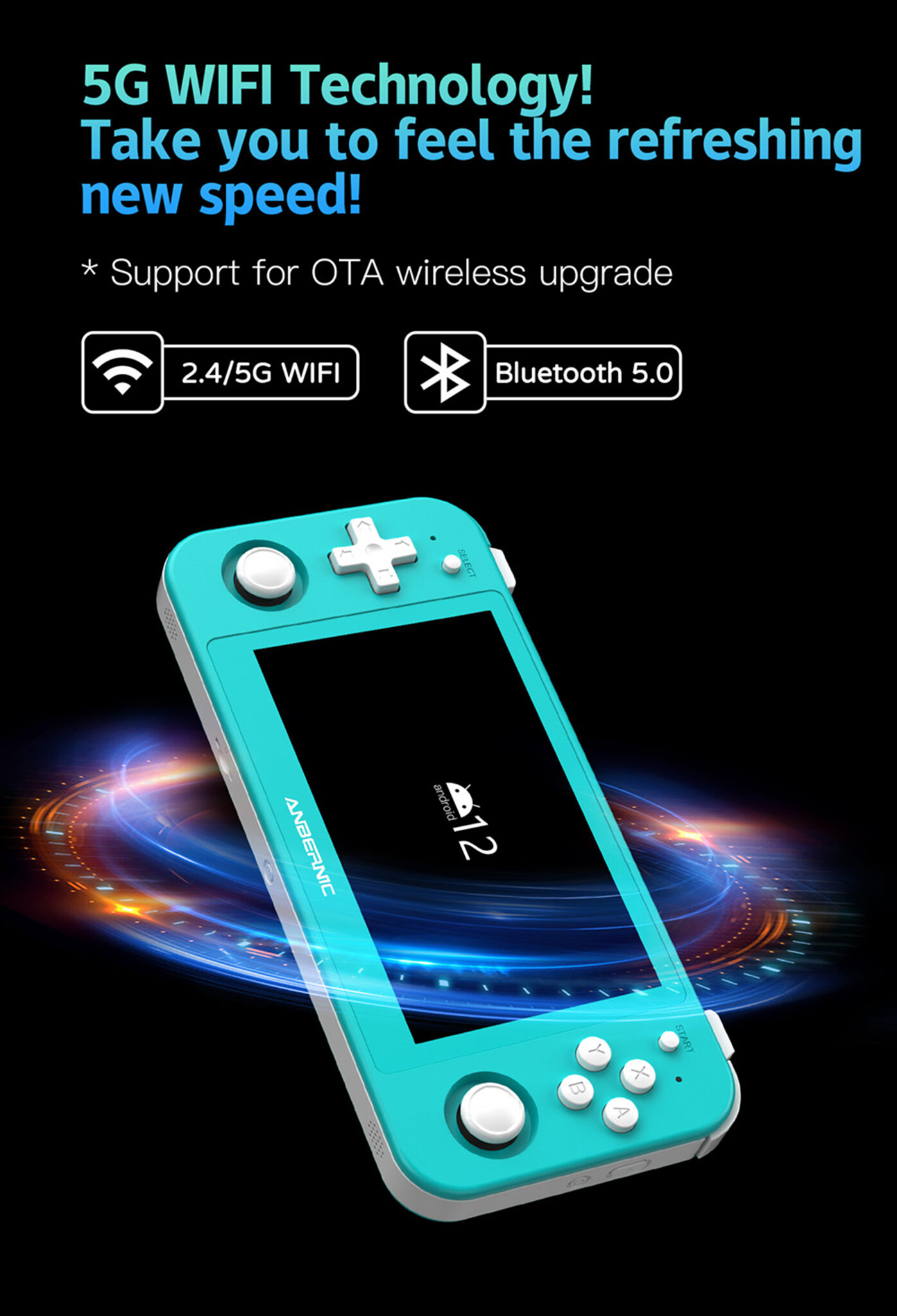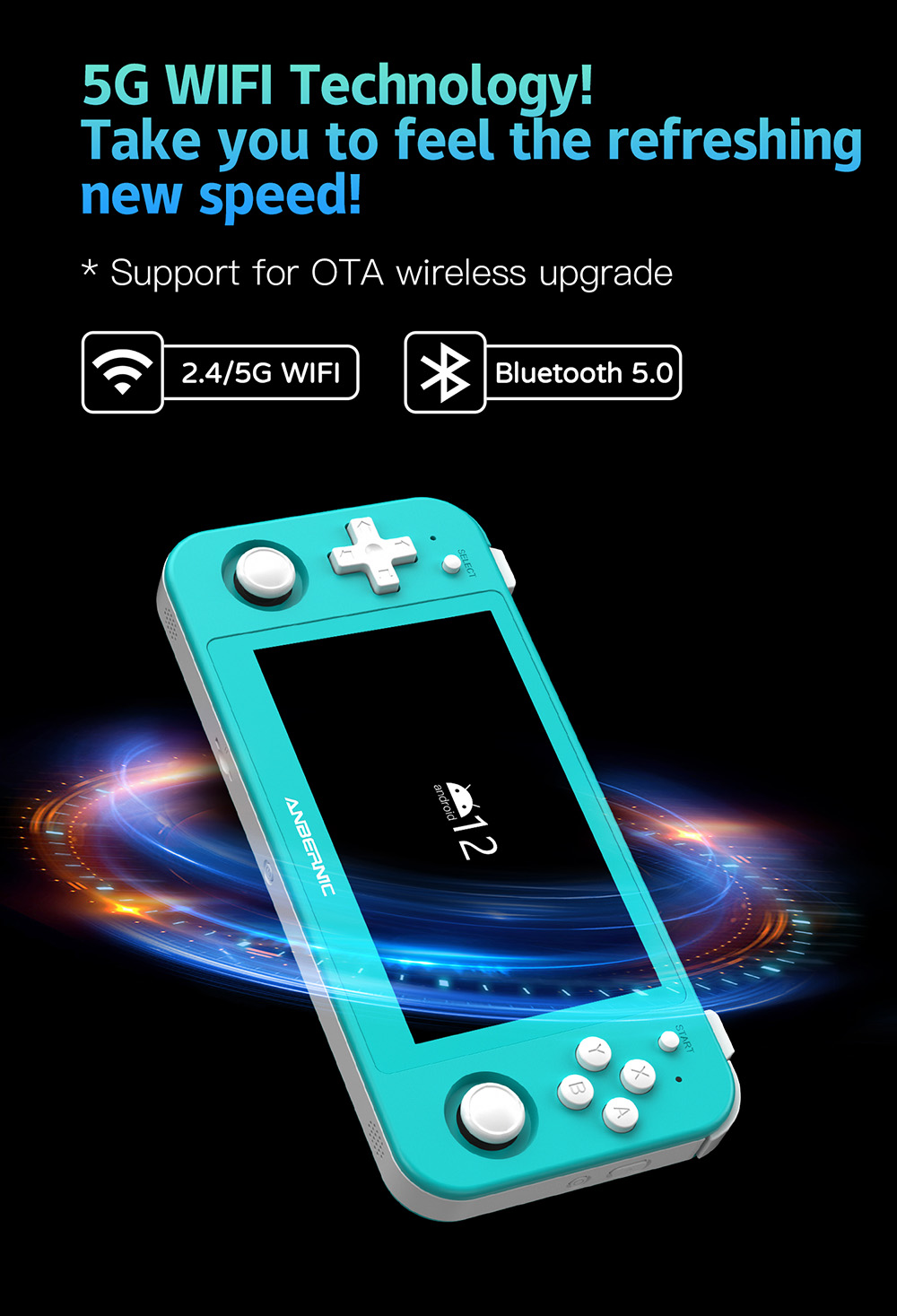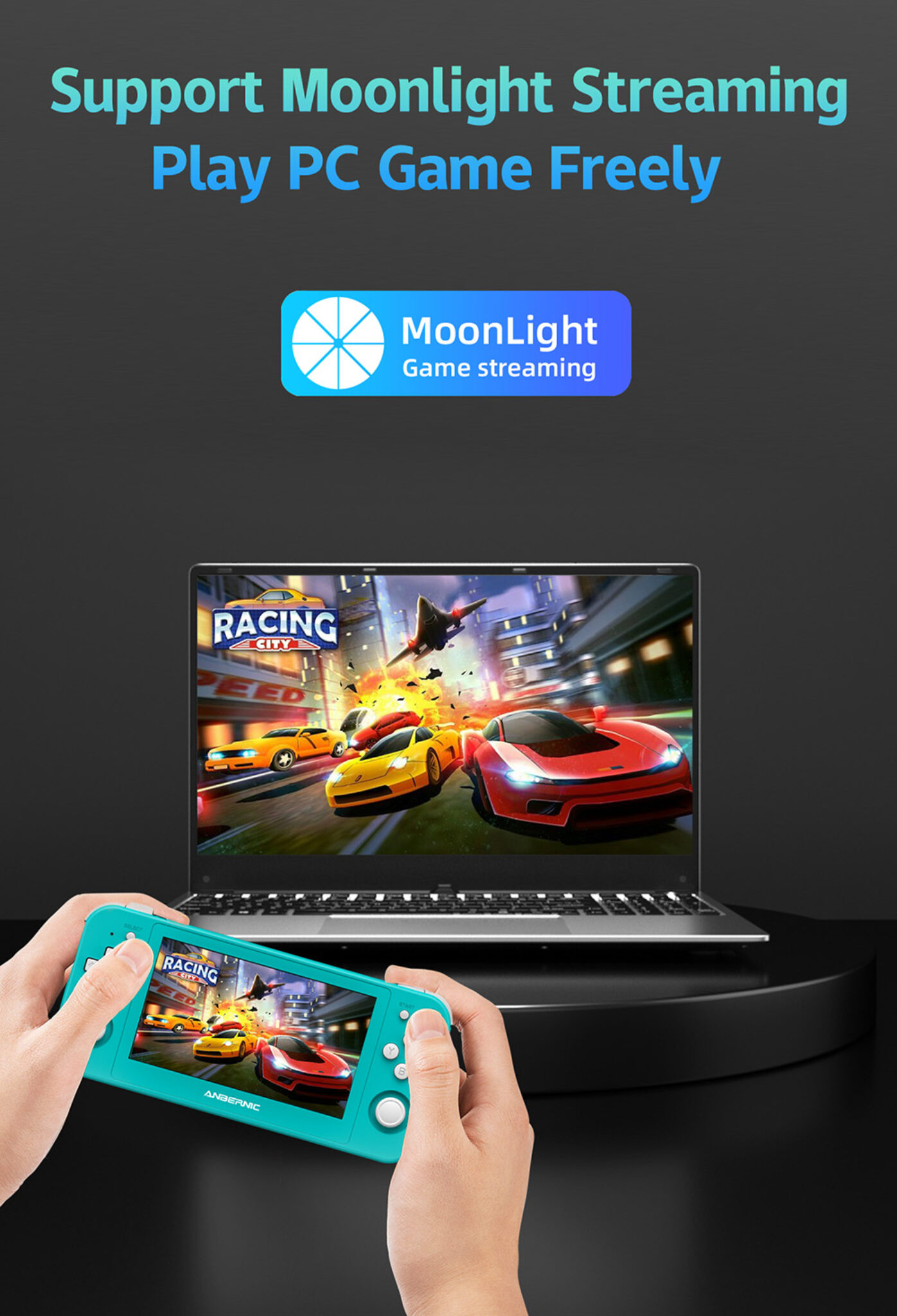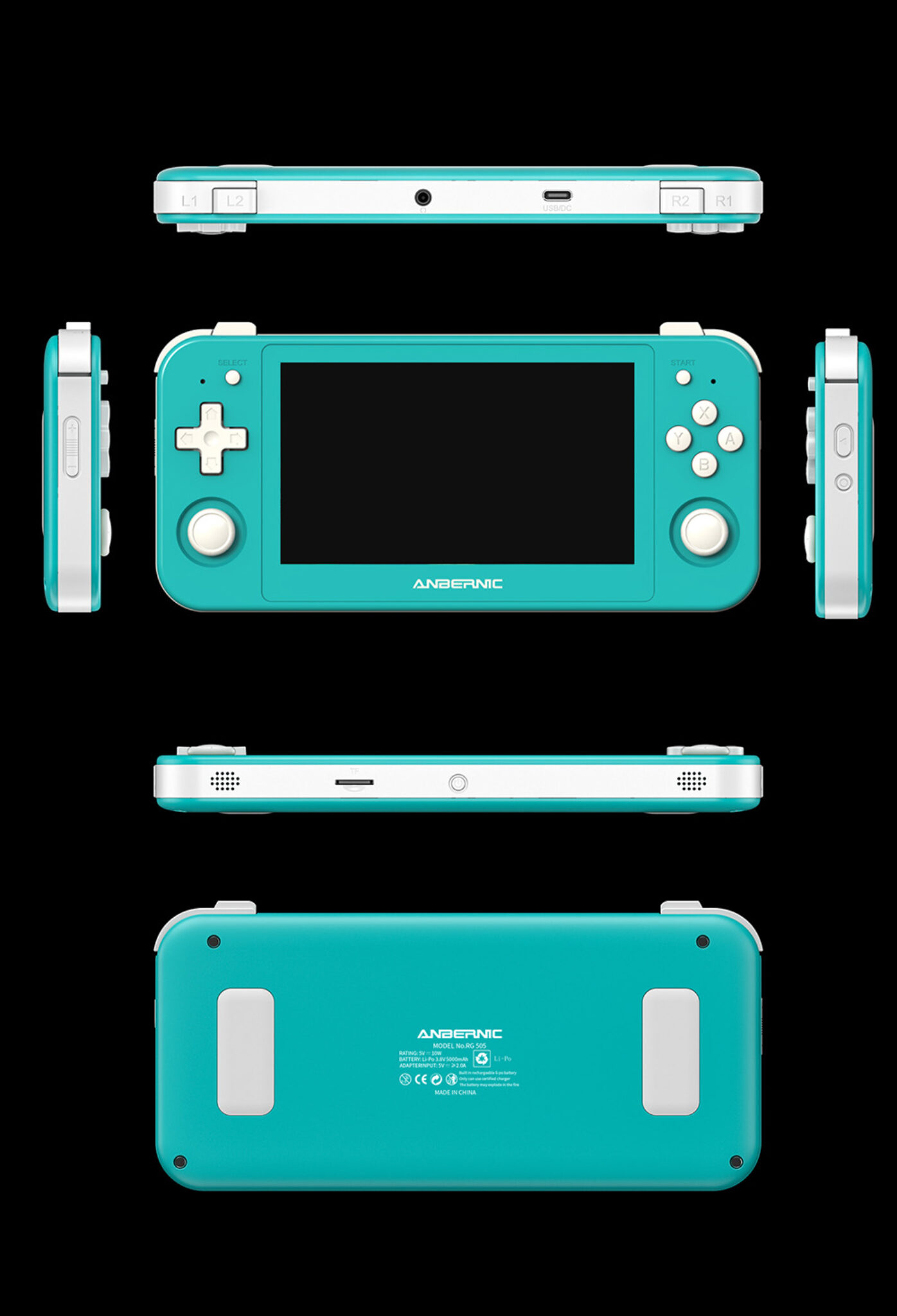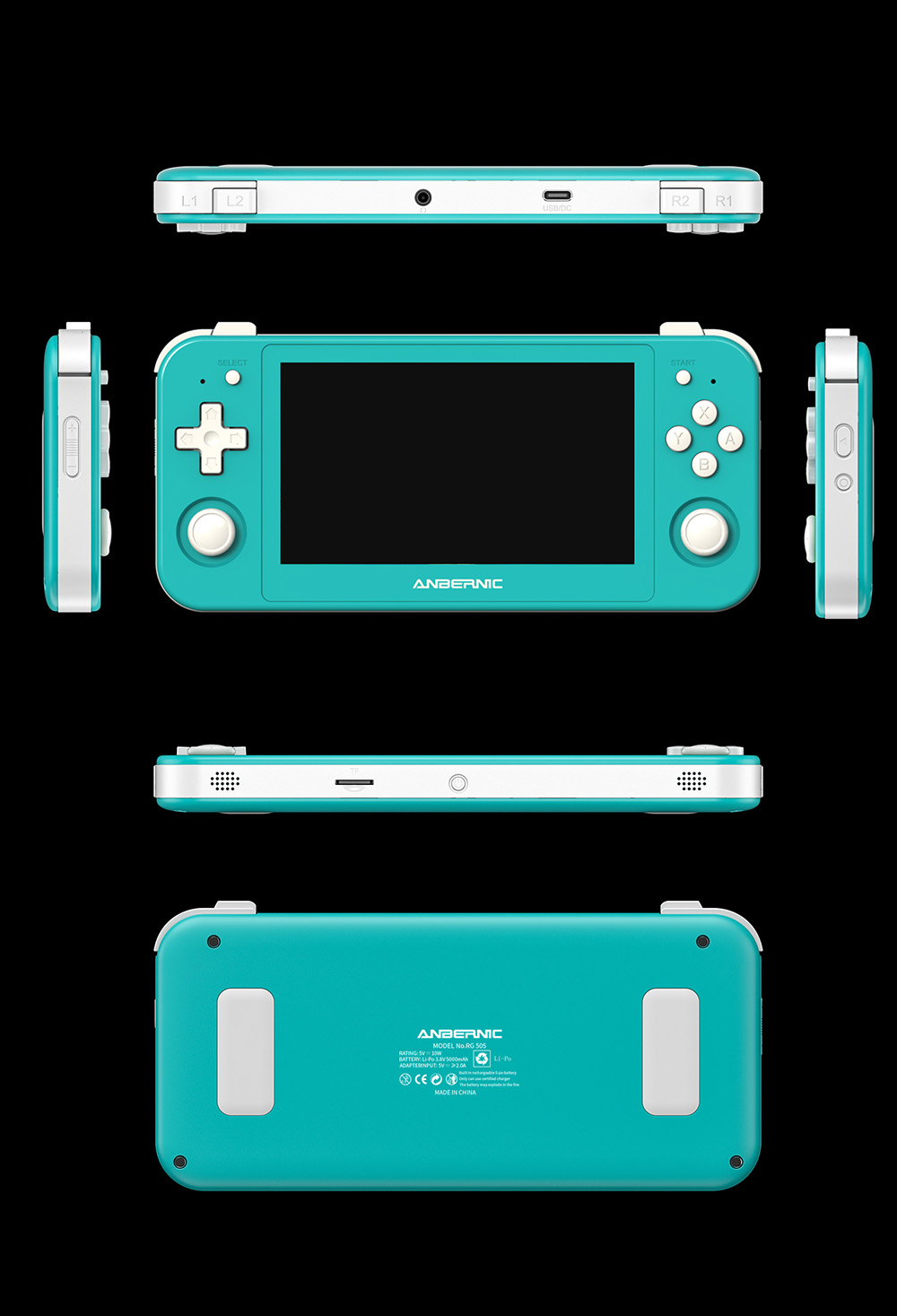 Technical Specifications
Operating Systems (OS)
Primary (eMMC)
Android 12
Processor
Brand
Unisoc
Model
Tiger T618
# Cores
8
TDP
10 W
Cooling
Active
Graphics Processor
Interface
Integrated
Brand
Mali
Model
G52 MP2
Display
Panel Technology
OLED Display
Touch-Screen
✓
Size
4.95"
Screen Resolution
960x544
Memory (RAM)
Capacity
4GB
Technology
LPDDR4
Storage
Capacity
128GB (eMMC)
I/O Interface
USB
Charging
Audio
3.5mm Headphone
Battery
Capacity
5000mAh
Longevity
8 Hours (Depending on usage)
Package Includes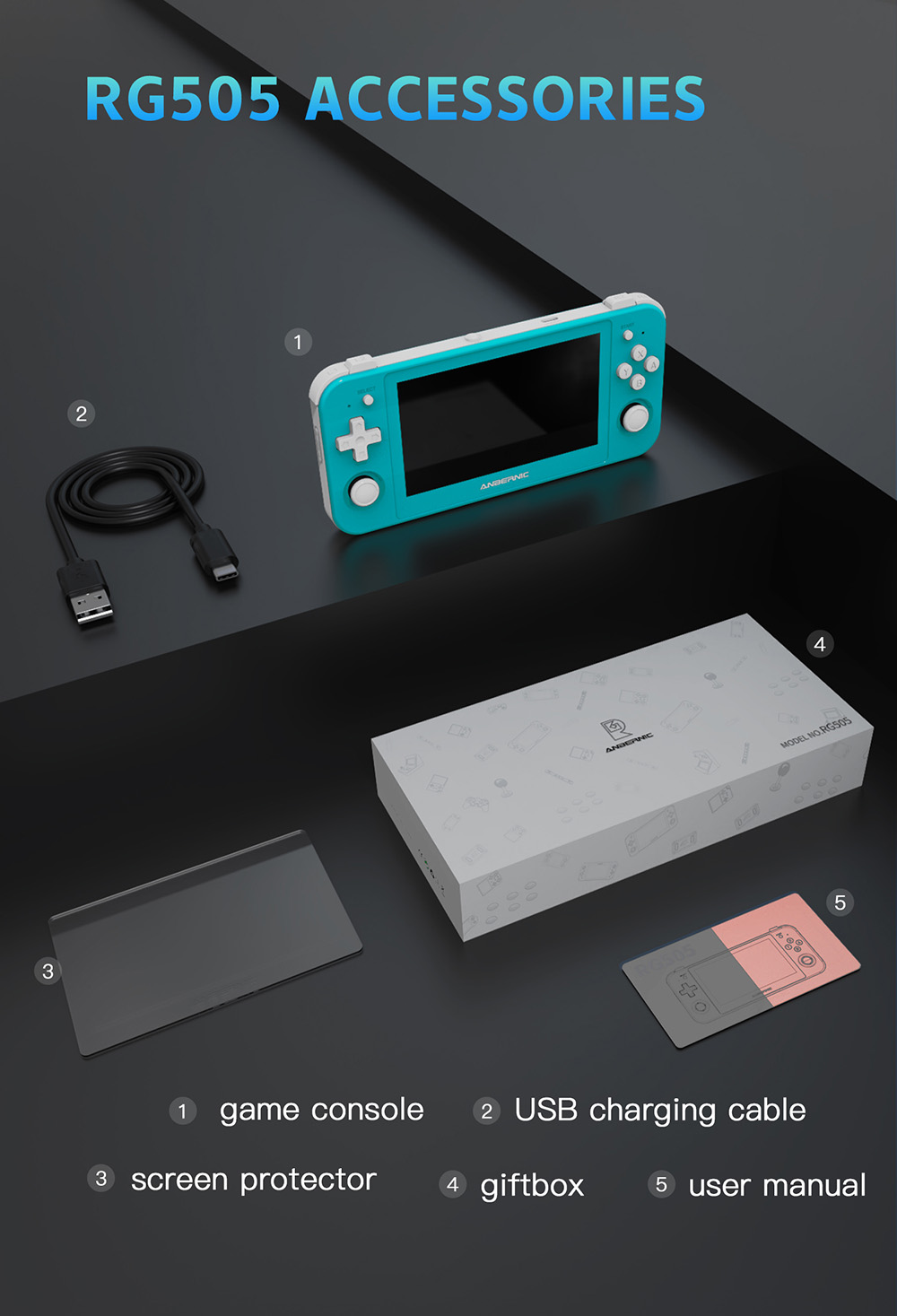 1 * User Manual
1 * Type-C Charging Cable
Please Note
In line with the policy of continued development, the manufacturer reserves the right to amend the specifications without prior notification. The illustrations in the user manual are for reference only.
Reviews
Great retro games handheld
Had the Rg505 for about a week now and I have to say that i'm impressed. It's a well made handheld and the screen is great, lovely colours etc. It was pretty easy to set up and get up and running.
Performance was pretty good with the Anbernic operating system but after a couple of days I installed the new GammaOS operating system which has improved the device quite a bit. All in all a great little device that works great and as usual has the great buttons and dpad we have come to expect from Anbernic.
Very satisfied with the item
Very satisfied with the item
Very satisfied with the item
Very satisfied with the item
Rg505
Excellent service and product as always. On my 4 console from DroiX
Rg505
Excellent service and product as always. On my 4 console from DroiX
ANBERNIC RG505 Handheld Gaming Console
£193.95Starting at £145.95 Incl. VATStarting at £121.63 Excl. VAT