Beelink MII-V Intel NUC Mini PC with Windows 10
Windows 10 Mini Computer
Perfect for Home or Office Use
Solid State Drive Internal Storage
Dual-Display Output
Energy Efficient
Starting at £ 114.95 Incl. VATStarting at £ 95.79 Excl. VAT
Description
This item comes in the following configurations:
64GB Storage
128GB Storage
The Beelink MII-V is a high performance mini PC running Windows 10. The Beelink devices are well known for their compact design making them the perfect space saving mini PC solution.
The Beelink MII-V features the Intel Apollo Lake Celeron N3350 (For 4/64) and N3450 (For 4/128) processor which runs up to 2.2GHz and an Intel HD Graphics 500 for blazing fast speeds for your day to day tasks. It comes with 4GB of LPDDR4 RAM and 64 or 128GB of storage.
The case measures just 120mm x 120mm x24mm, making it an extremely compact Windows mini PC. It takes up very little room, which is ideal for limited deskspace. A wall mounted bracket is included so you can save even more space.
There are four USB 3.0 ports found on this Intel NUC which can be used for peripherals such as a mouse, keyboard and portable storage. There is a RJ45 Ethernet port supporting speeds up to 1GB/sec. Wireless is also well supported with 802.11 b/g/n/ac WiFi and Bluetooth 4.0.
The mini PC for Windows 10 works very well for day to day tasks such as browsing, document editing and media viewing. There are no lags while loading or switching between software. There are HDMI and VGA outputs to display on a TV/Monitor.
If you have limited space then the Beelink MII-V is a great solution due to its small form factor which doesn't take up space. The Intel processor gives it the extra edge against its competitors with fast performance.and reliability.
Technical Specifications
Softwares
OS
Windows 10 Home
Processor (Specifications for 4/64 Variation)
Version
Intel Apollo Lake Celeron N3350
Manufacturer
Intel
Frequency
1.10 Ghz
Frequency
2.40 Ghz
# Cores
2 Cores
# Threads
2 Threads
Processor (Specifications for 4/128 Variation)
Version
Intel Apollo Lake Celeron N3450
Manufacturer
Intel
Frequency
1.10 Ghz
Frequency
2.20 Ghz
# Cores
4 Cores
# Threads
4 Threads
Video Processor (GPU)
Manufacturer
Intel
Model
Intel® HD Graphics 500
Base Frequency
200 Mhz
Turbo Frequency
650 Mhz
DirectX Support
YES
OpenGL Support
YES
Intel QuickSync Support
YES
RAM
RAM
4GB
RAM(spec)
LPDDR4
I/O Ports
Power
DC
USB 3.0 Type-A
4 Ports
HDMI Port
1
VGA Port
1
3.5mm Headphone&Microphone Jack
1
CONNECTIVITY
WIFI
IEEE 802.11b/g/n/ac ; Dual-Band Wi-Fi (2.4Ghz/5Ghz)
Ethernet
1GB/s 1000M RJ45 LAN Port
Bluetooth
4
Dimension/Weight
Product Dimensions
(L x W x H): 12.00 x 12.00 x 2.40 cm / 4.72 x 4.72 x 0.94 inches
Product Weight
226g
Package Dimensions
(L x W x H): 21.20 x 12.65 x 5.70 cm / 8.35 x 4.98 x 2.24 inches
Package Weight
583g
Application Ready
At the time of publication, this list is comprehensive and accurate. Specific apps or add-ons may be removed or added in the future.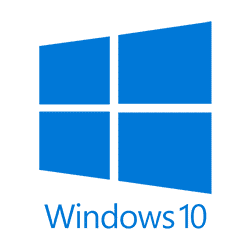 Windows 10 OS
The most used Operating System on the planet. That's for a reason
Package Includes
1 * Beelink MII-V Mini PC
1 * Power Adapter
1 * User manual
Please Note
In line with the policy of continued development, the manufacturer reserves the right to amend the specifications without prior notification. The illustrations in the user manual are for reference only.
Reviews
Ideal home computer...
Plenty of fast ports... a very handy computer which is ideally portable From home to office..and priced excellent..
I have had mine for several years and take it to my boat in Netherlands etc..
You will be amazed ..
Great value
Simple to setup, low power, low weight, reasonable speed and great value for money - its now working remotely controlling a telescope.
Very good
So good I bought another one
A great pc
An excellent, space-saving pc with lots of ports for extra connections.
Beelink MII-V Intel NUC Mini PC with Windows 10
Starting at £ 114.95 Incl. VATStarting at £ 95.79 Excl. VAT