Description
Please note that this product is NOT compatible with Android OS (smartphones or boxes), iOS (iPhone, iPad etc). Bluetooth is not supported. It is for use on Windows PC, Playstation 3, XBOX 360 and Raspberry Pi via the included USB wireless dongle only.
The DroiX R1 gamepad is the best choice of controller for Windows PC, Playstation 3, XBOX 360 and Raspberry Pi. The DroiX R1 uses 2.4Ghz wireless signal from the controller to the included wireless USB receiver.
You can switch between X (PlayStation controller) and D (Xbox controller) emulation input methods via the switch present on the back of the controller. It requires no additional setup to pair to the receiver.
The wireless controller has four gaming buttons, a D-Pad, dual analogue sticks with L3 and R3, and four shoulder buttons (L1,L2,R1,R2), and HOME, START and SELECT buttons. This gives the best compatibility with a range of games and retro gaming.
The DroiX R1 has built-in Dual Shock Vibration for immersive gameplay. The Windows controller is comfortable to hold and play with for longer sessions of gaming due to its ergonomic design and high quality materials used.
When used on Raspberry Pi with software such as a RetroPie controller you will need to initially assign the buttons as with any first use of a new controller.
The battery will easily get you through a long gaming session, with a capacity of 500mAh. The included 5V charging cable can be plugged into any USB charger or USB port to continue playing while charging if needed.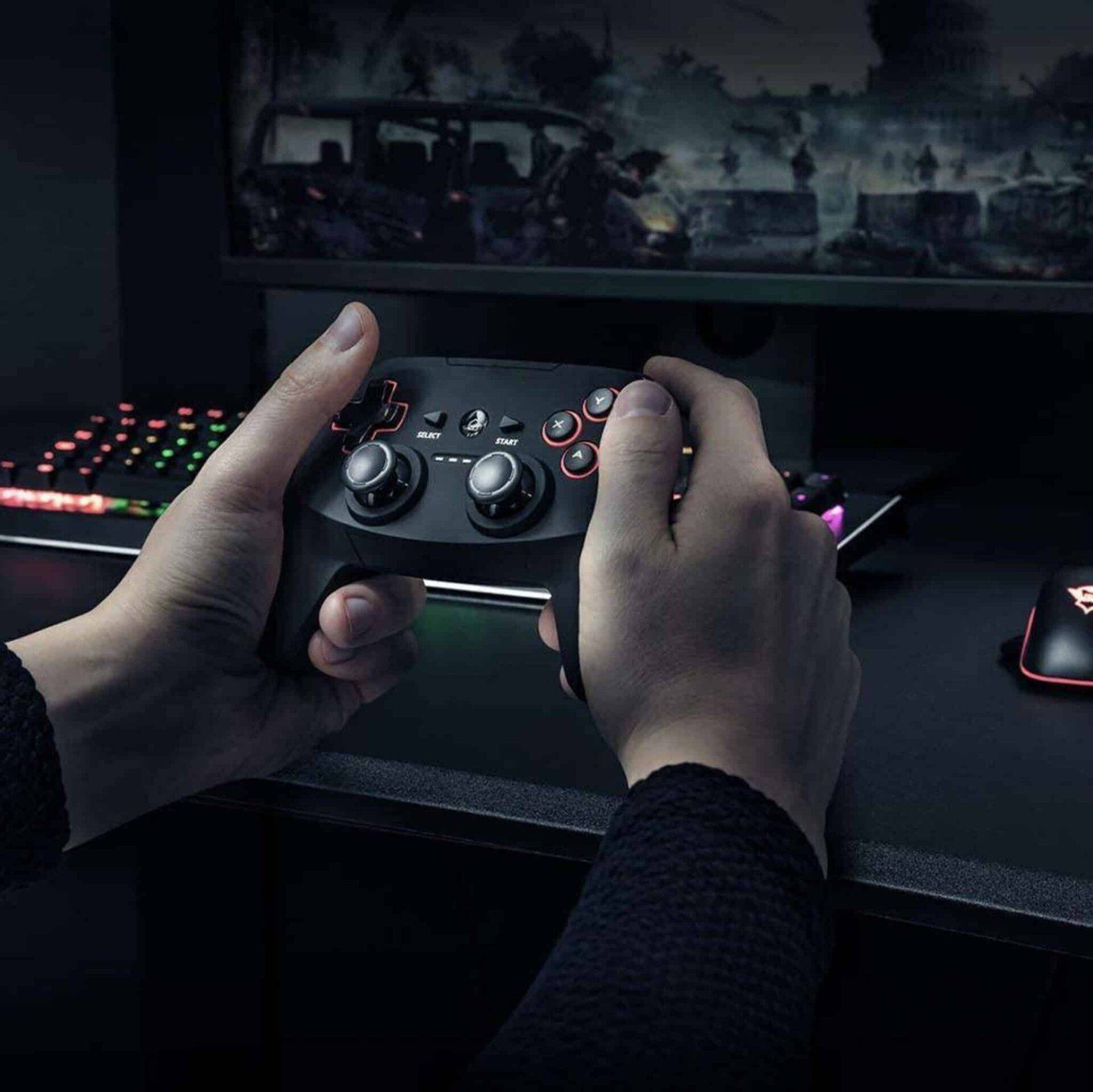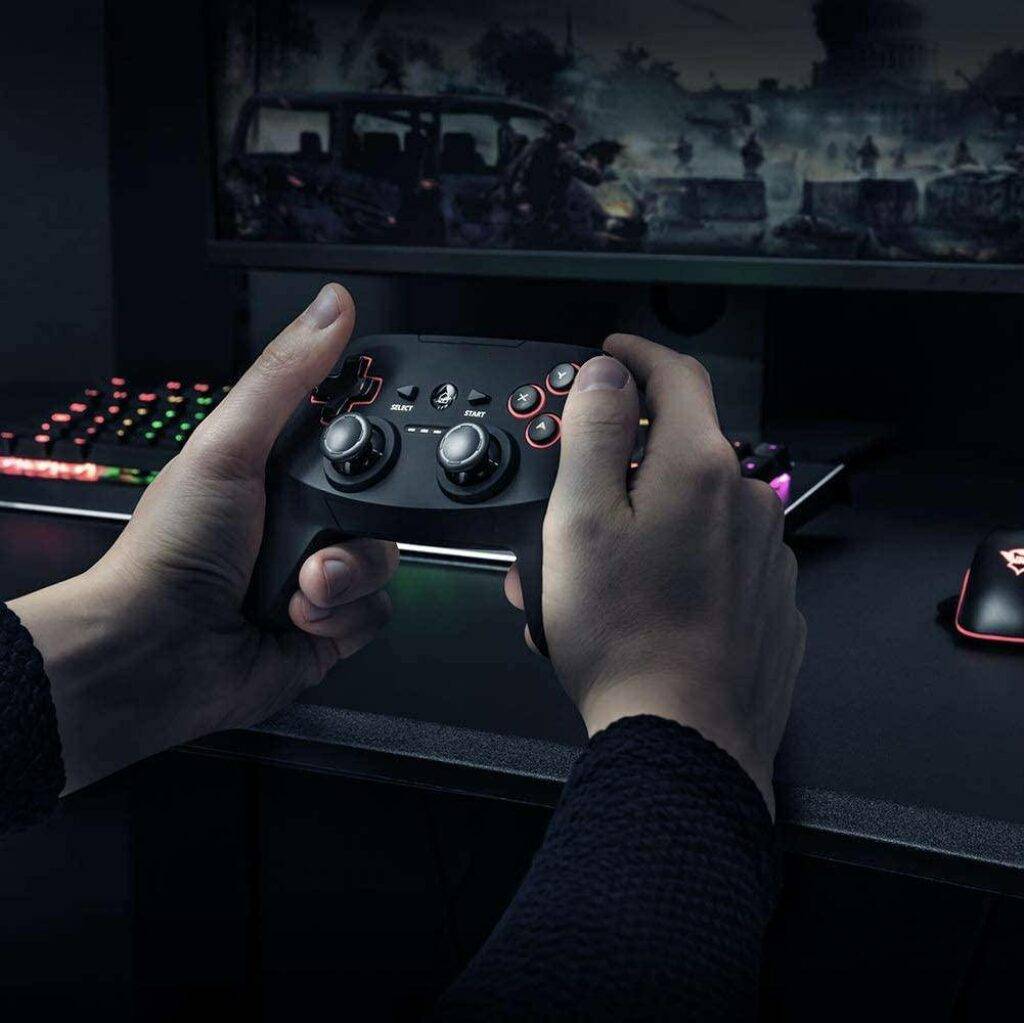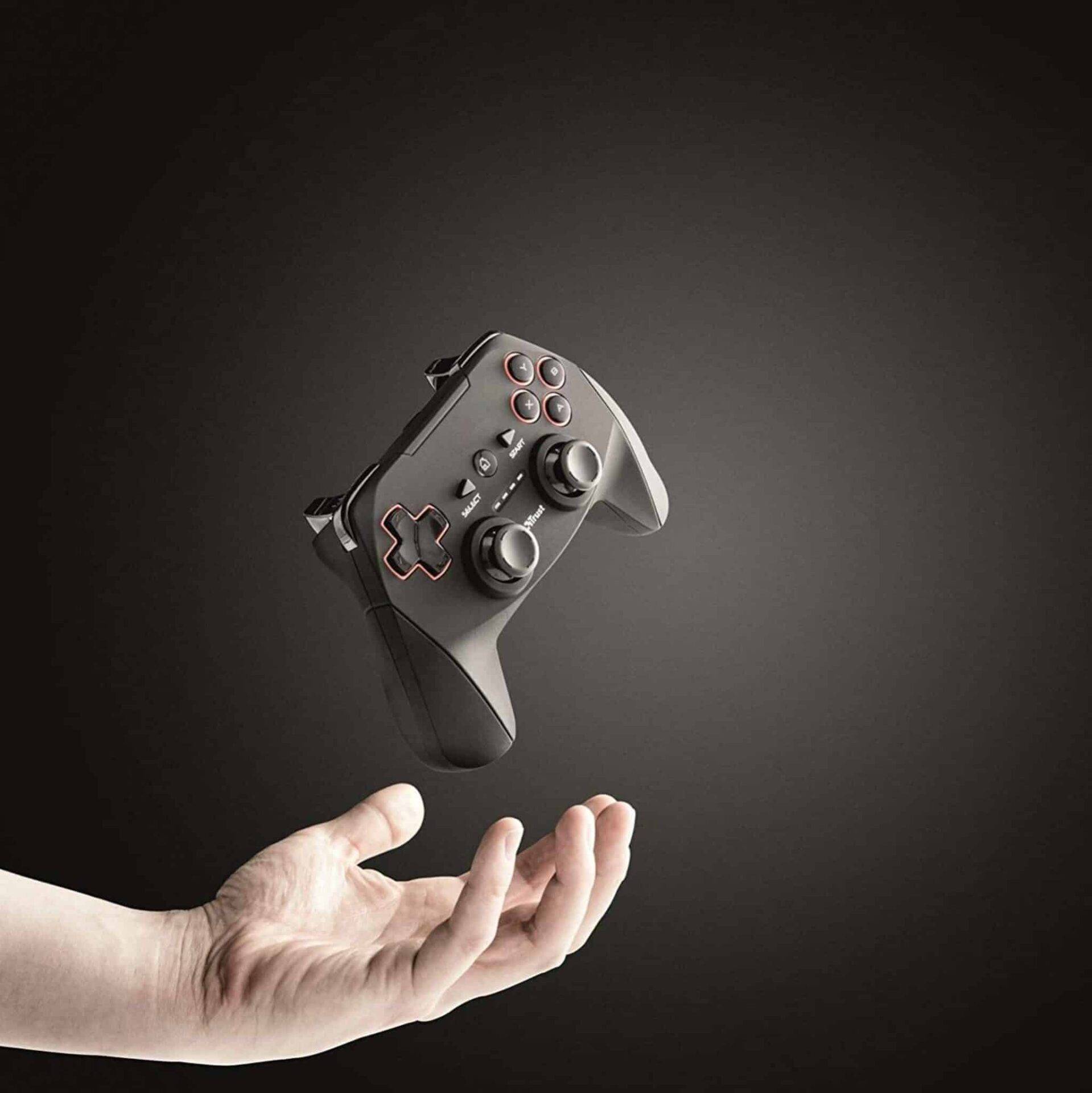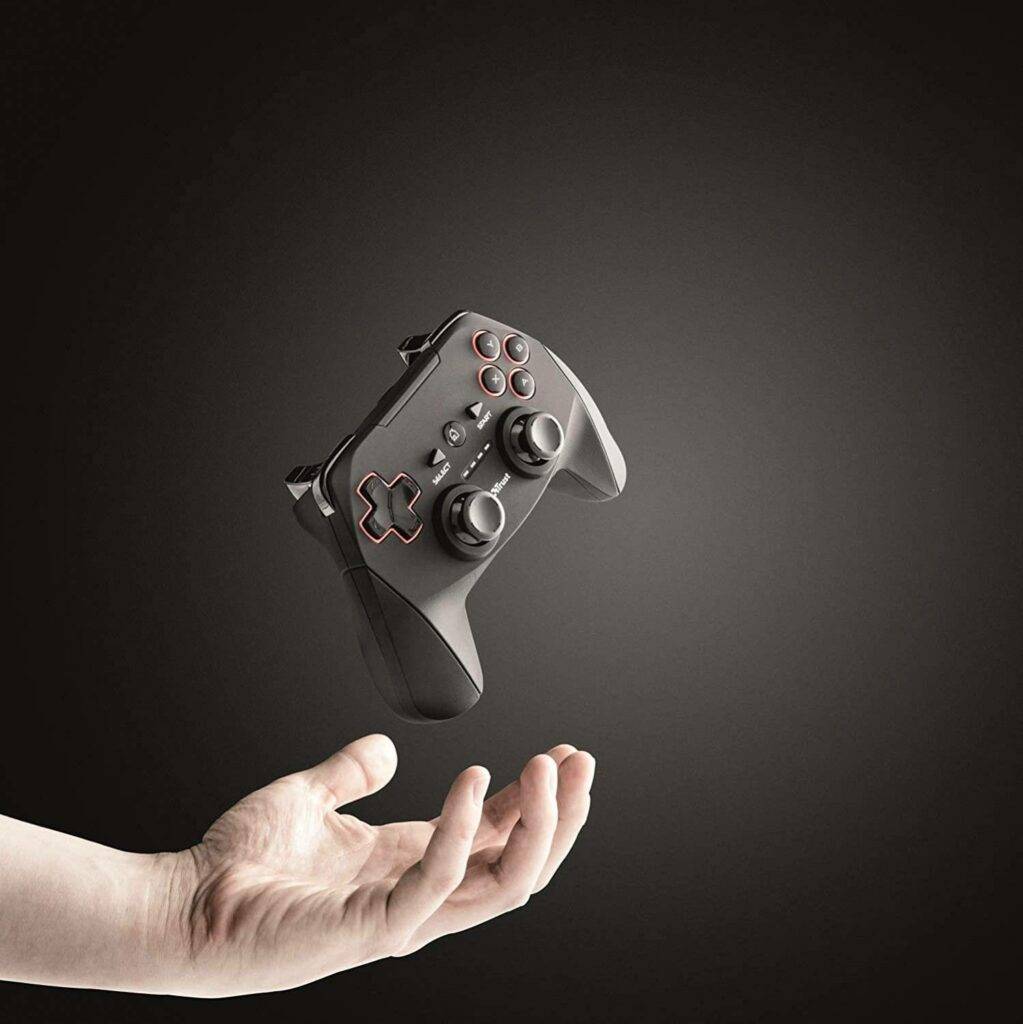 Technical Specifications
Technical Details
Model
R1
Connectivity
Wireless – 2.4Ghz USB 2.0 Dongle
Transmission Distance
≤8m
Interface
USB 2.0
Battery
500mAh Li-Ion Battery
Working Voltage
DC 3.7V
Key Lifespan
100 Thousand Times
Product Dimensions
(L x W x H): 10 x 15 x 4 cm / 3.9 x 5.9 x 1.6 inches
Product Weight
220g
Package Dimensions
(L x W x H): 8 x 16 x 14.5 cm / 3.1 x 6.2 x 5.7 inches
Package Weight
370g
Package Includes
1* DroiX R1 Gamepad
1* 2.4Ghz Wireless USB Dongle
1* USB Cable
1* User Manual
Please Note
In line with the policy of continued development, the manufacturer reserves the right to amend the specifications without prior notification. The illustrations in the user manual are for reference only.
Reviews
Could be better
Bought this controller to use with my PC and it's great, but I can't get it to work with my Xbox 360. Does nothing
Could be better
Bought this controller to use with my PC and it's great, but I can't get it to work with my Xbox 360. Does nothing
DroiX R1 Gaming Controller
Brilliant controller. Wanted something to use with Steam and this works perfectly. Comfortable and has the familiarity of the PS layout. Can't complain at the price either. Would definitely recommend.
Great controller
I have been using this on a Windows 10 PC and it works flawlessly. All the buttons and analogues are recognised. Maps easily in Steam. A great controller. I bought three, one for each or my children and myself. Everyone loves them. Comfortable to use for hours on end. I would definitely recommend this to anyone who likes the Playstation controller layout.
Just what the doctor ordered!
So I recently bought a couple of Chinese knockoff ps3 controllers to play with my Rpi4 and I never could get them to connect. They were bluetooth and for some reason they wouldn't work no matter what I tried, so I sent them back. I still needed controllers and decided to do more research to find wireless controllers that weren't bluetooth connect, that way there's no issues. After a lot of searching online I found out about the R1 and decided to investigate some more. After reading about it and checking out a few reviews, I decided to purchase a couple of these and boy am I glad I did! These are probably the best wireless controllers for your Retropie in the price range. They're certainly the best ones I've found BY FAR. And because they use a usb dongle, connection is a breeze. You can start playing IMMEDIATELY as soon as you plug in. The buttons and D-pad and analogs are all great. I would certainly recommend to anyone with an RPi4 to pick one or two of these up!
DroiX R1 Gaming Controller for RetroPie
£14.95 Incl. VAT£12.46 Excl. VAT