GPD WIN Max Handheld Gaming PC
Intel® Core™ i7-1195G7 / AMD Ryzen™ 7 4800U
Intel Iris Xe Graphics / AMD Radeon Graphics
16GB Dual-Channel LPDDR4x @ 4266Mhz
1TB High-Speed PCI-E NVMe SSD
WiFi & Bluetooth Support
AAA Gaming Handheld
£750.95Starting at £630.95 Incl. VATStarting at £525.79 Excl. VAT
Description
The latest Intel and AMD AAA PC Gaming Handheld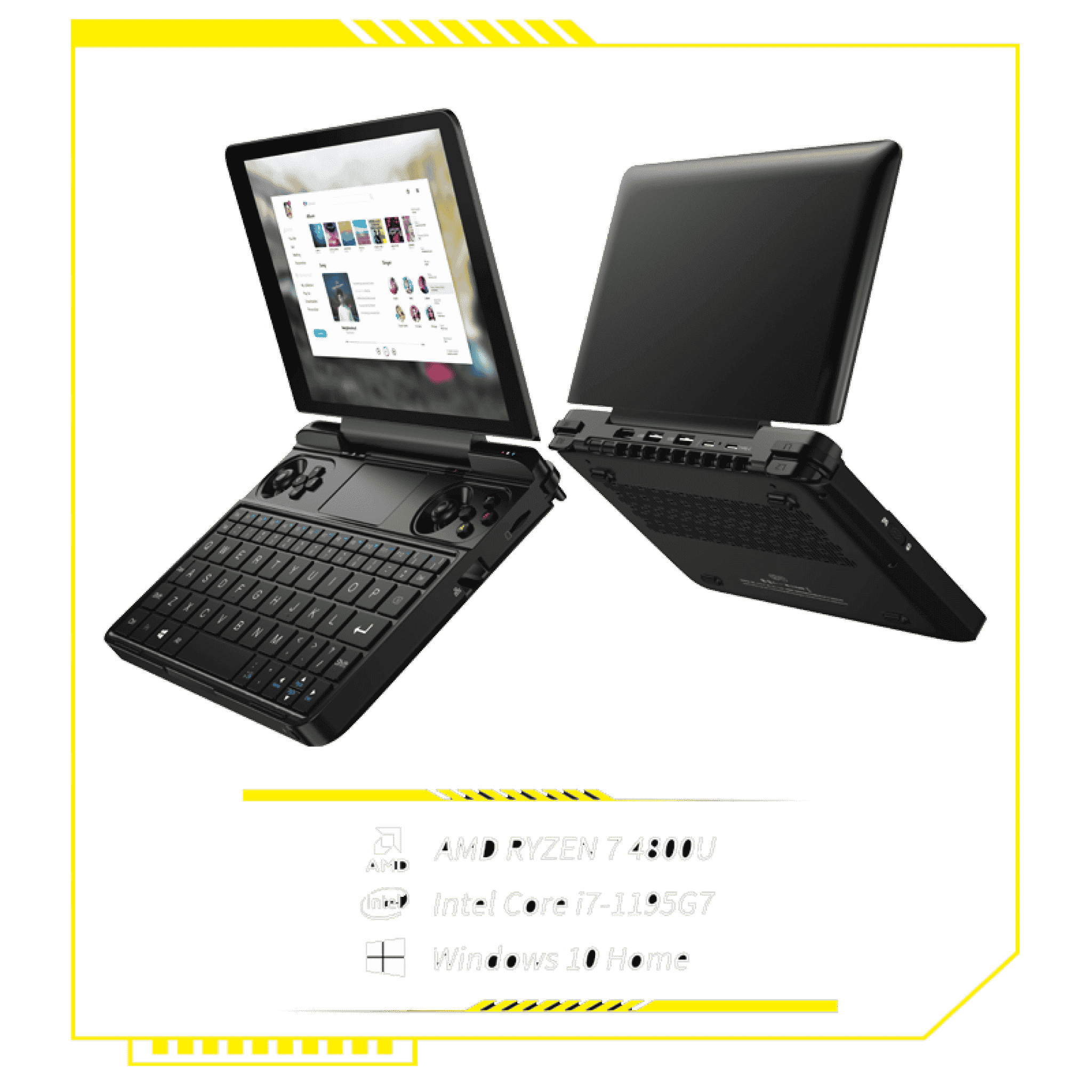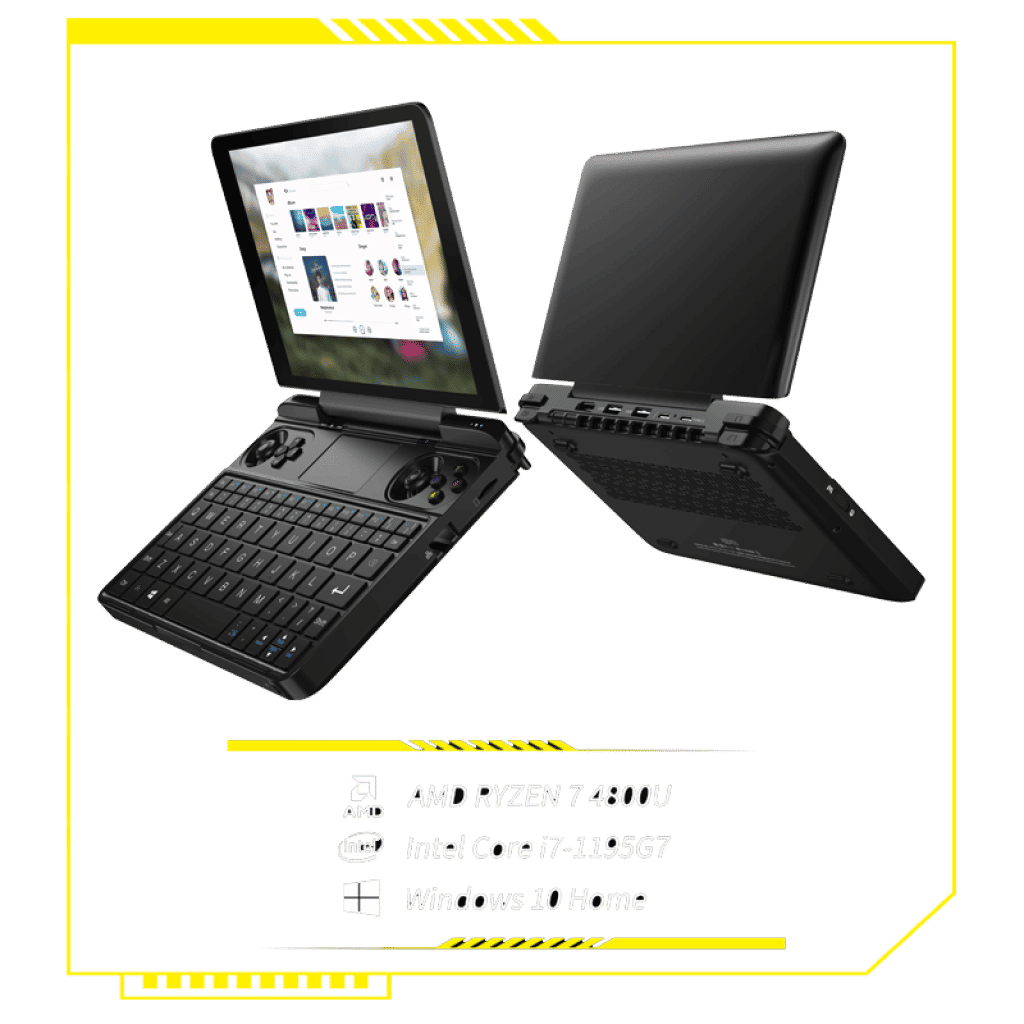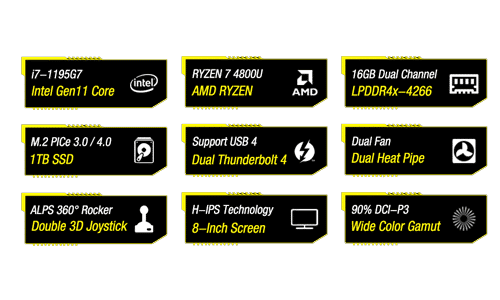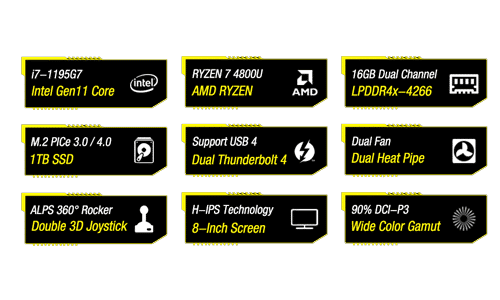 The GPD WIN MAX 2021 is GPD's latest innovation at a portable gaming laptop.
This PC Gaming Handheld comes in two flavours. You can choose between the AMD Ryzen 7 or the 11th Gen Intel Core i7.
The days where you can play AAA Games on-the-go are here!
Blue or Red? Intel or AMD? Coke or Pepsi? With the GPD WIN Max 2021 you're not stuck with one, but you have options.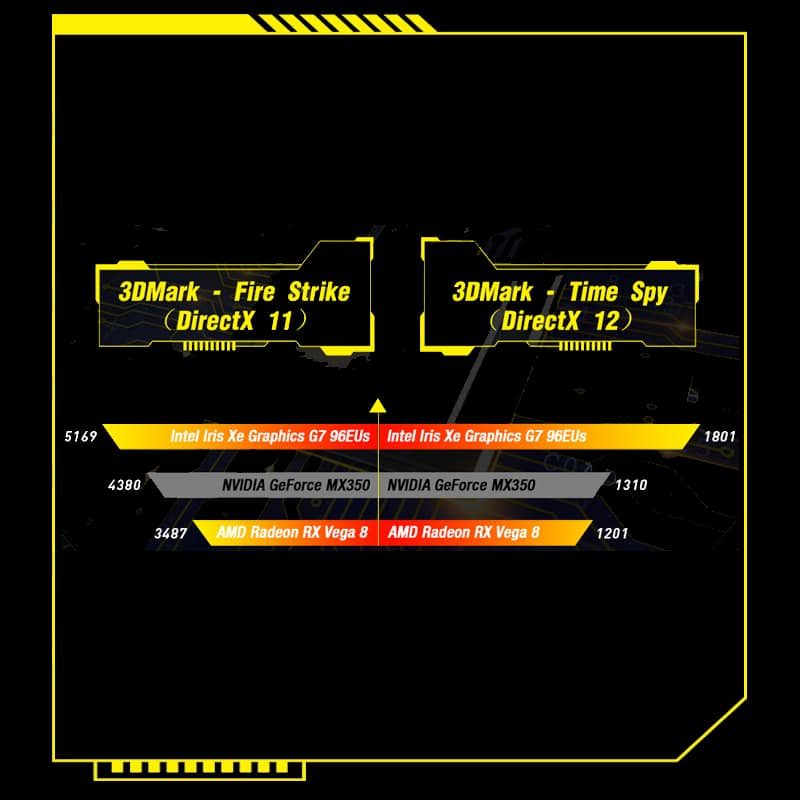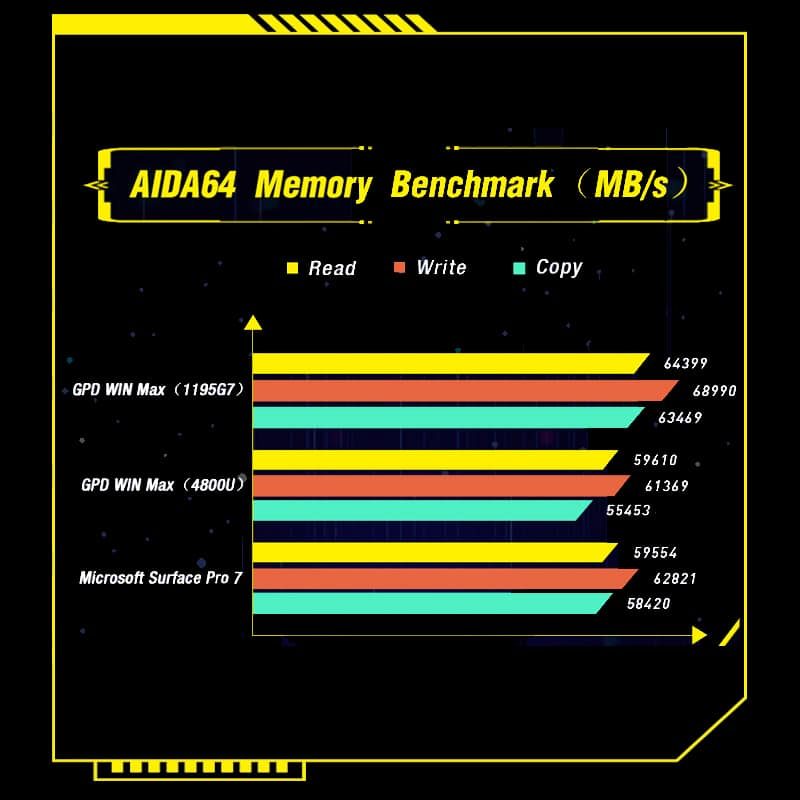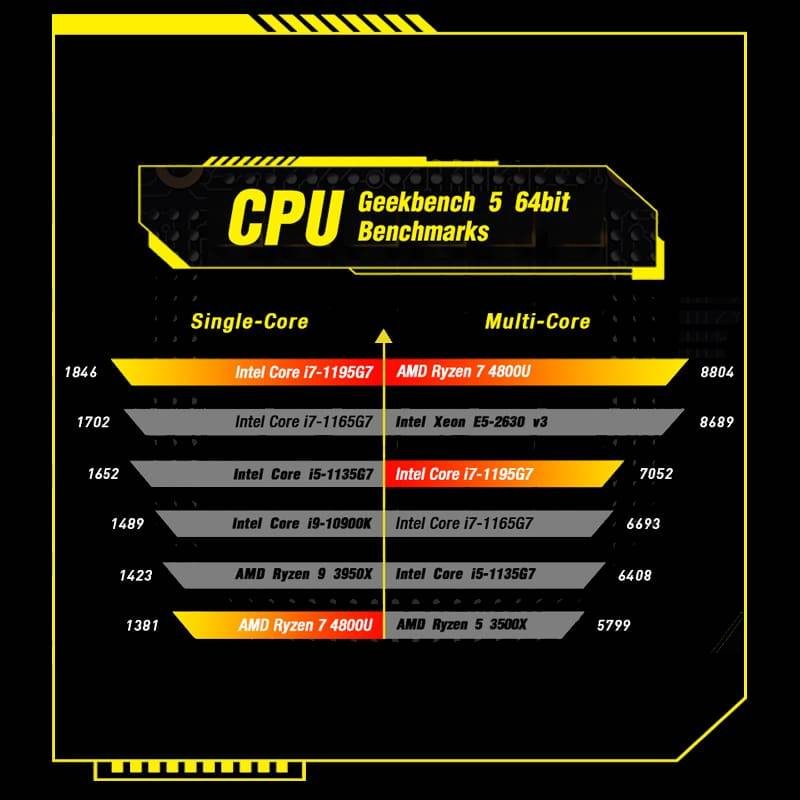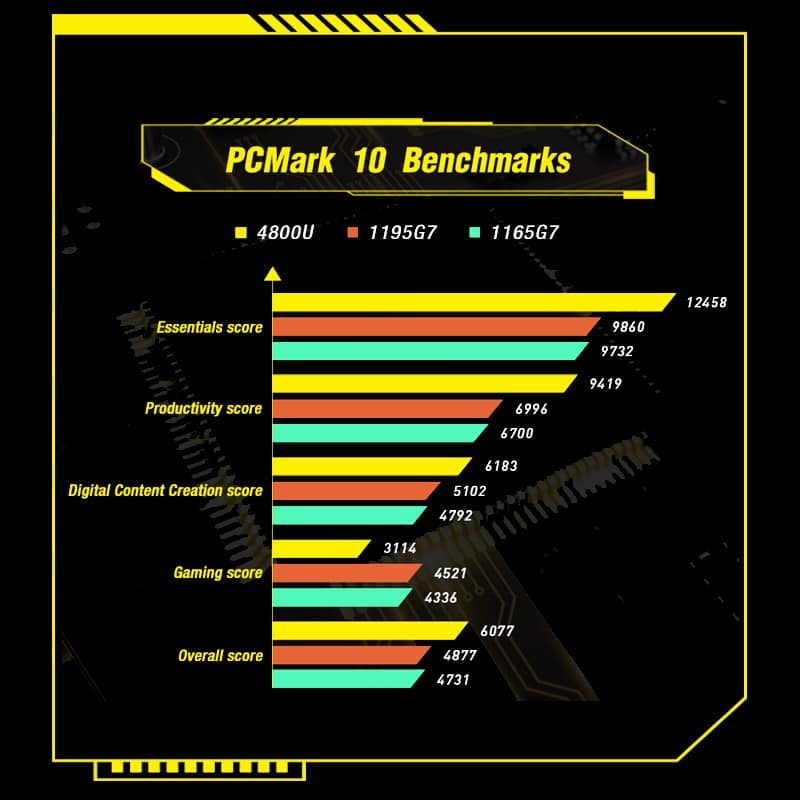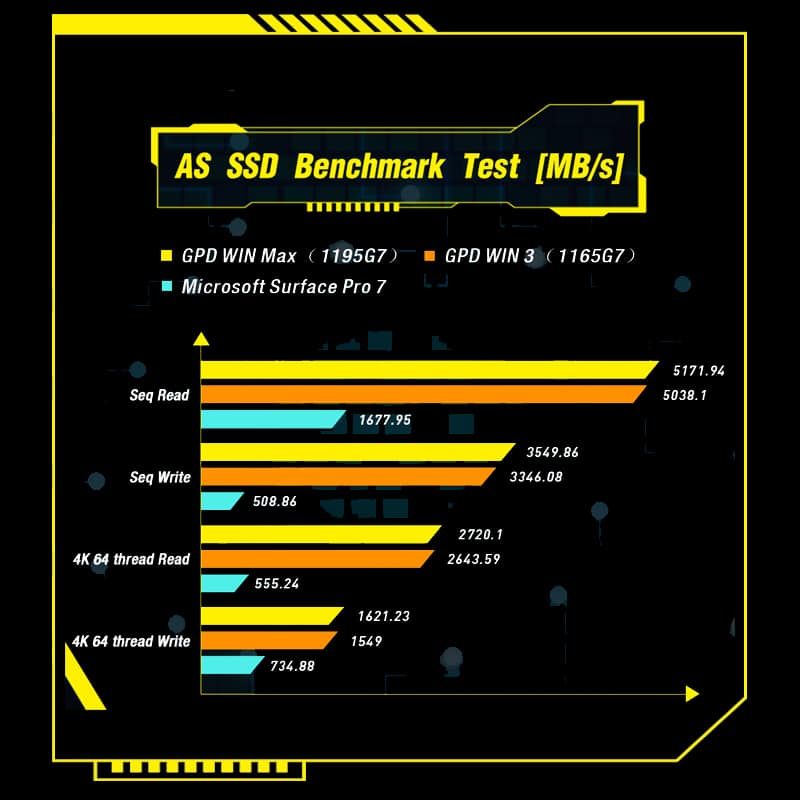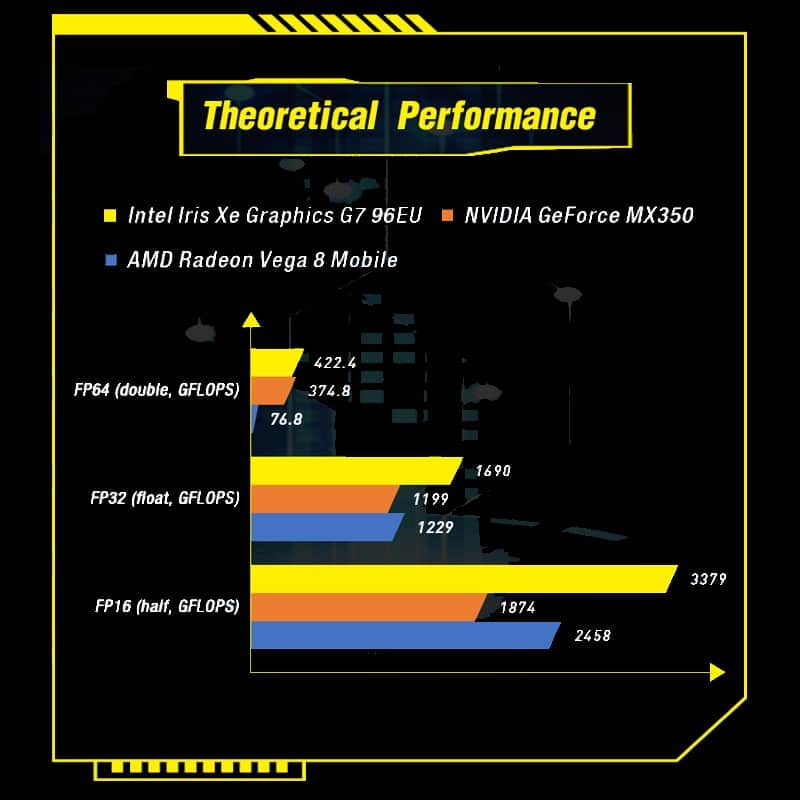 You can choose the 11th generation Intel Core i7 1195G7 Processor for the GPD WIN MAX 2021.
The 1195G7 is built on the 10 nm SuperFin Litography and sports 4 cores and 8 threads. You've got 12 MB of Intel Smart Cache and can configure the TDP up to 28W.
Models with the Intel Processor will be able to take advantage of the Thunderbolt 4 connection for connecting an eGPU.
Visuals are handled by the Intel Xe Graphics built-in GPU, with DirectX and OpenGL Support.
And for the Red team, you've got the AMD Ryzen 7 4800U. AMD made a bang with their Ryzen line-up, and they're not stopping.
Coming with 8 Cores and 16 Threads, this AMD APU is a beast, to say the least. It can boost up to 4.2 Ghz and is built on TSMC's 7nm FinFET Litography.
Graphics is something AMD's good at, and this is no exception. The AMD WIN Max 2021 comes with the AMD Radeon Graphics with 8 GPU Cores.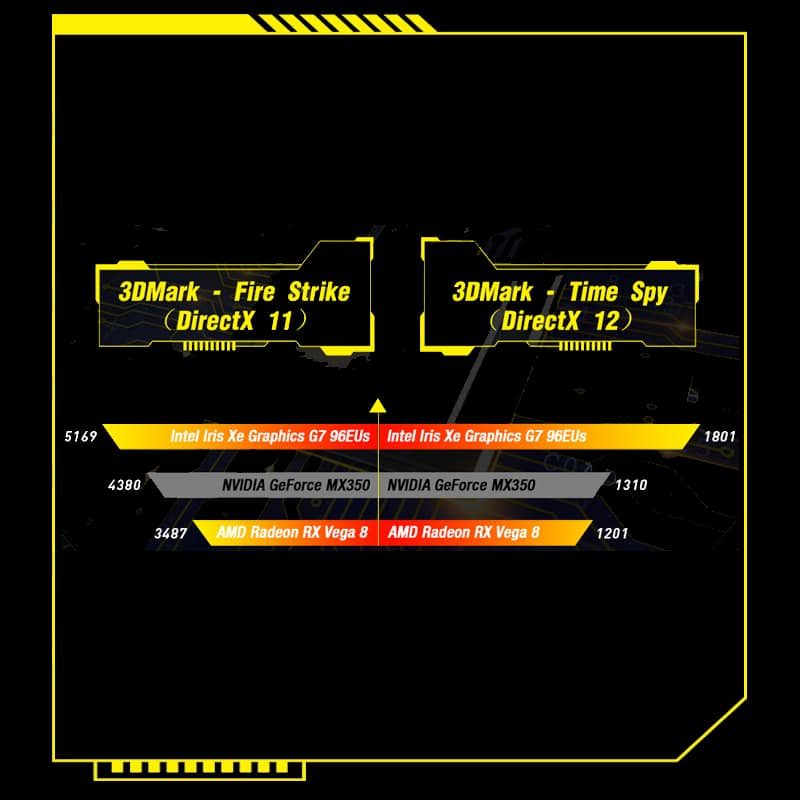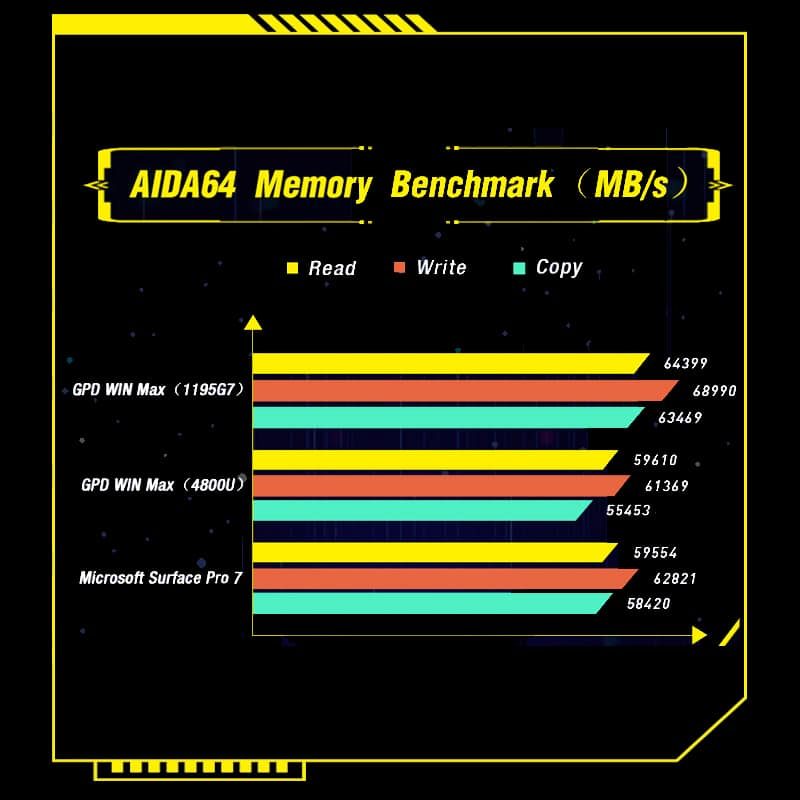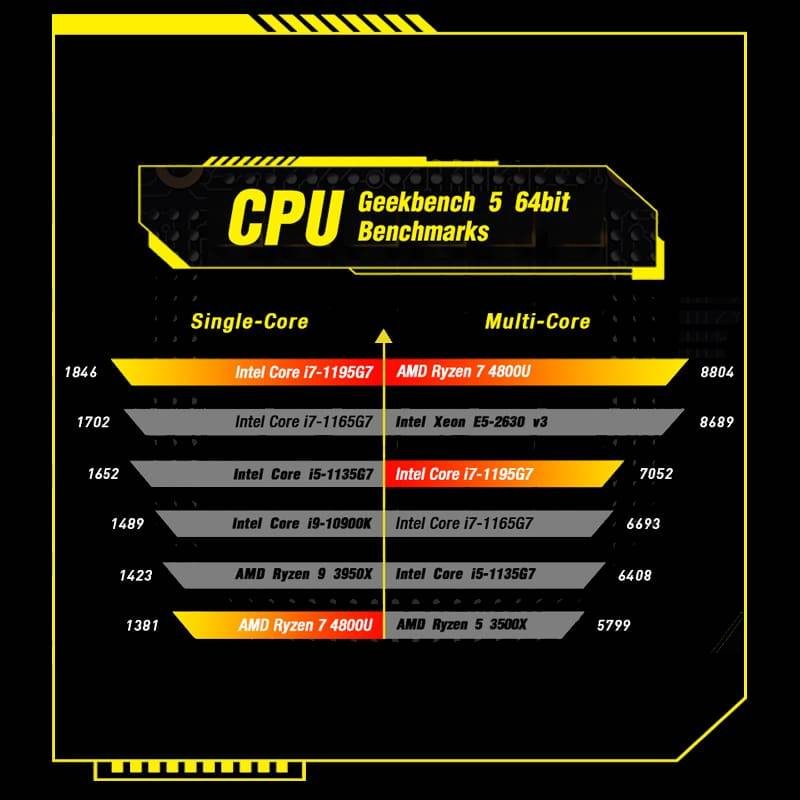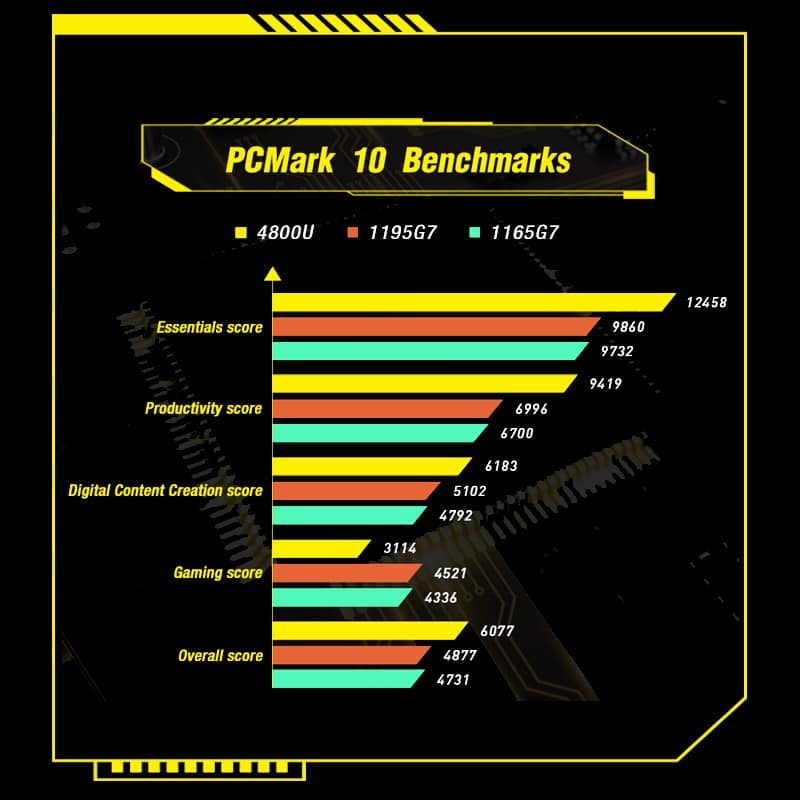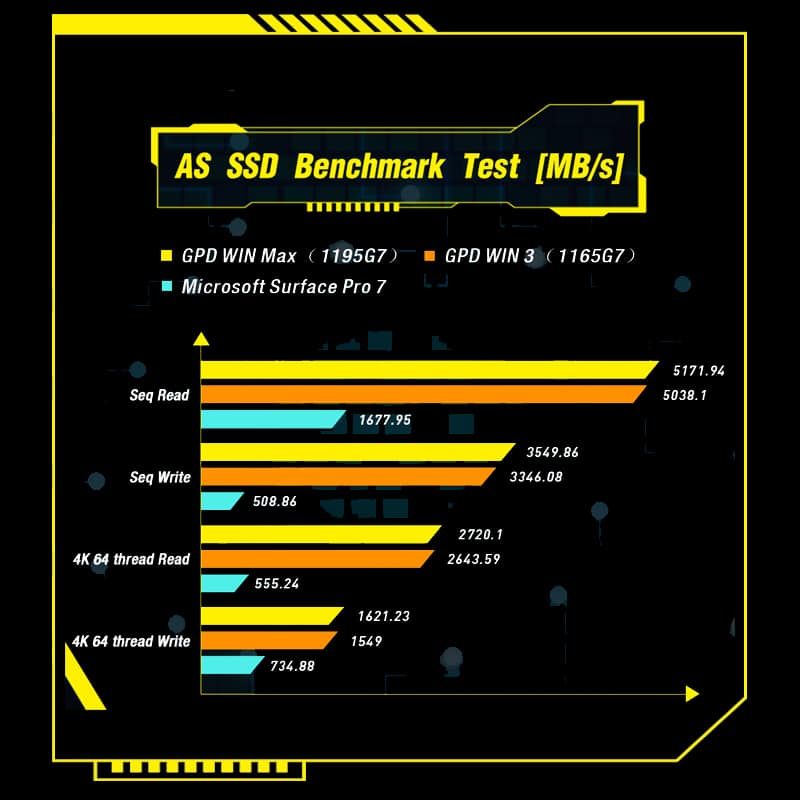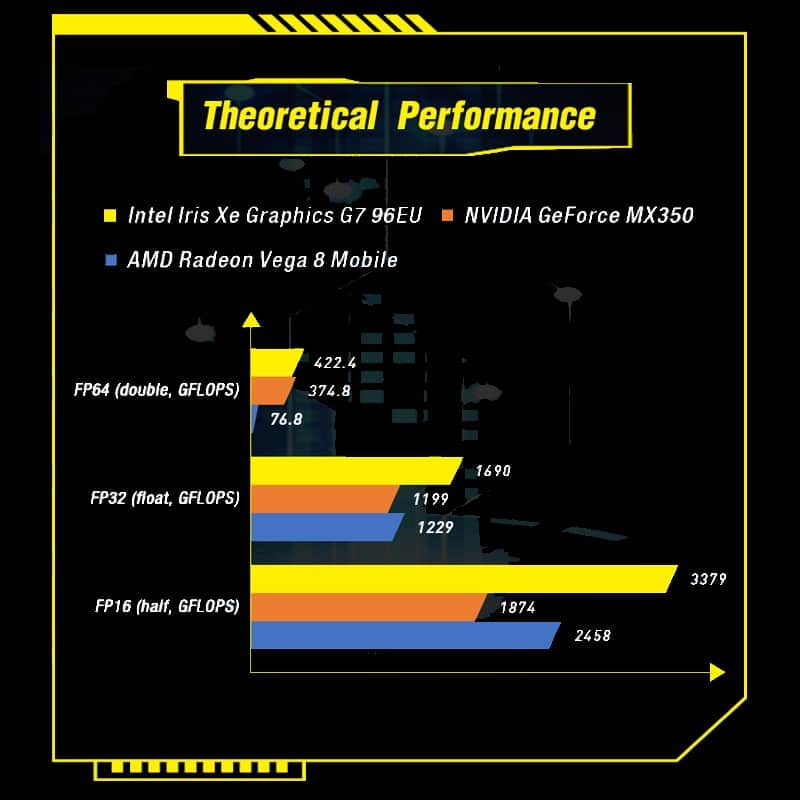 The GPD WIN Max 2021 comes with a dual-fan design to ensure your system remains stable, even during those long hours of gameplay.
Having a crisp 8-inch panel is not only good for feasting your eyes on the latest AAA PC Games and Emulators…OR, for doing some productivity work. Actually, it is….it's amazing for that!
Whether you're at the last boss fight, racing through the desert, flying the latest Boeing or writing your social studies paper. The GPD WIN Max 2021 can do it all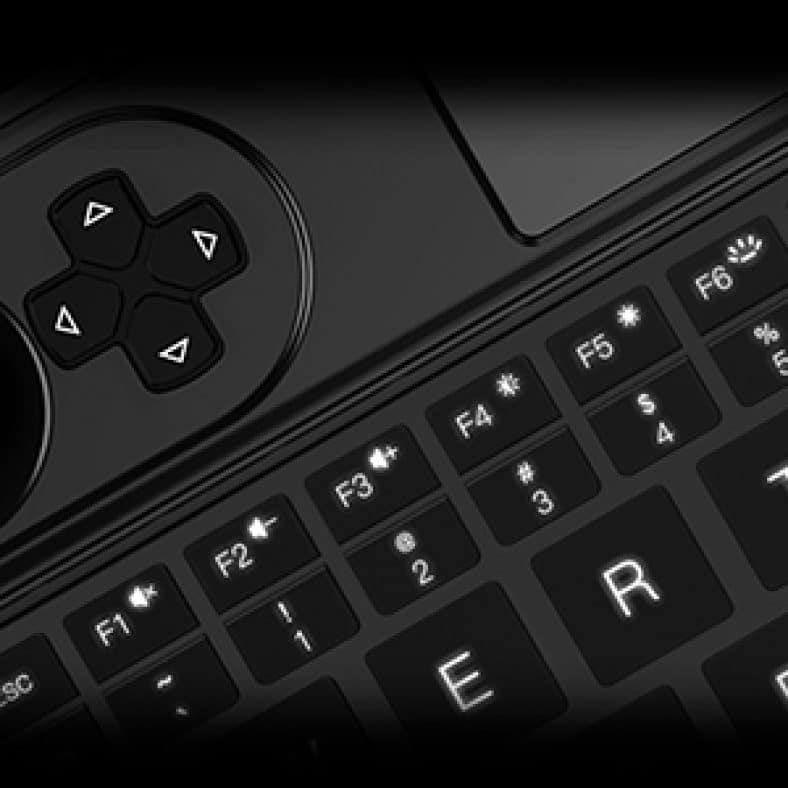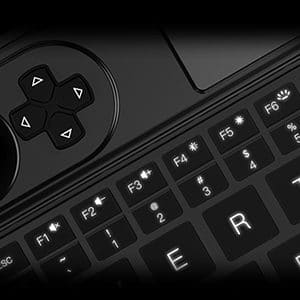 Take advantage of the full QWERTY (US) Keyboard.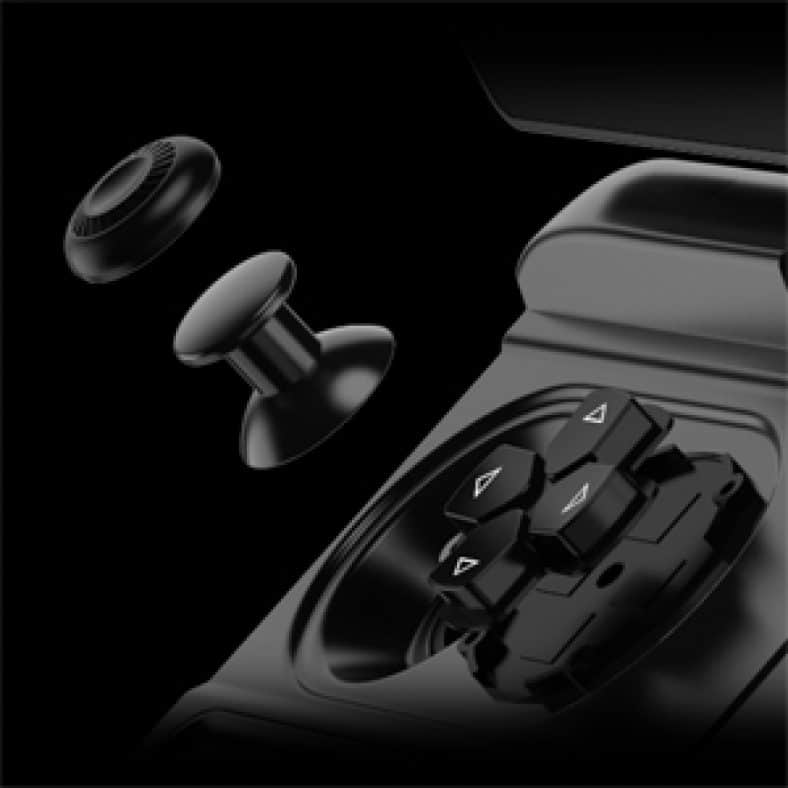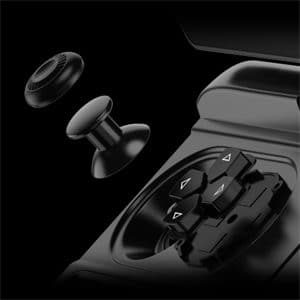 3D Joysticks by ALPS with high-quality D-PAD.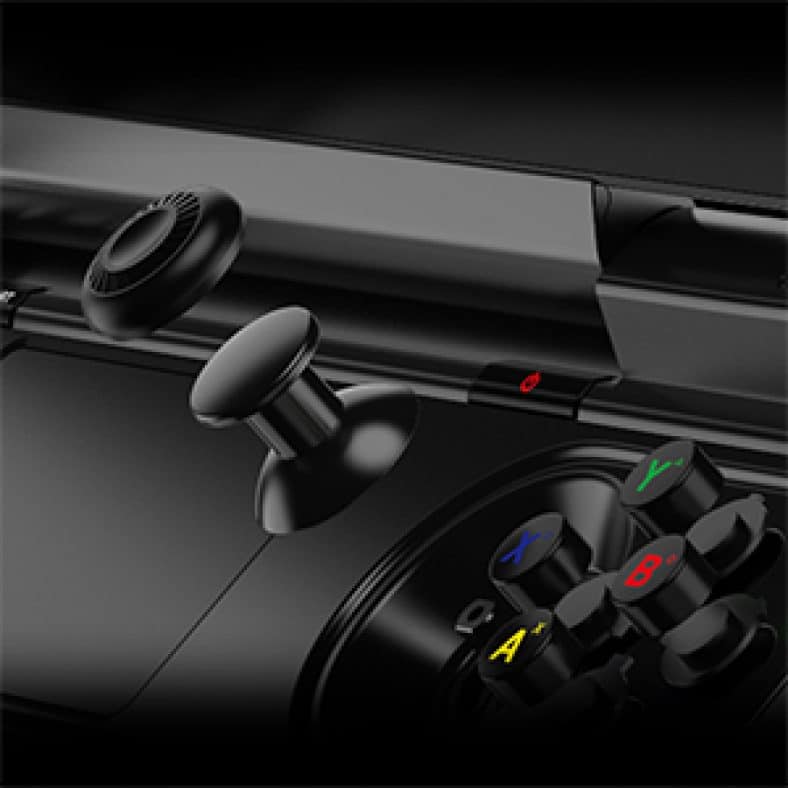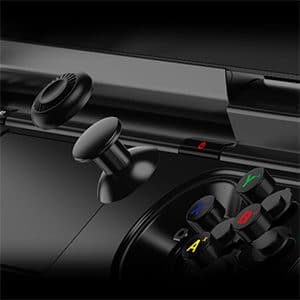 ABXY Buttons with both PlayStation and XBOX Layouts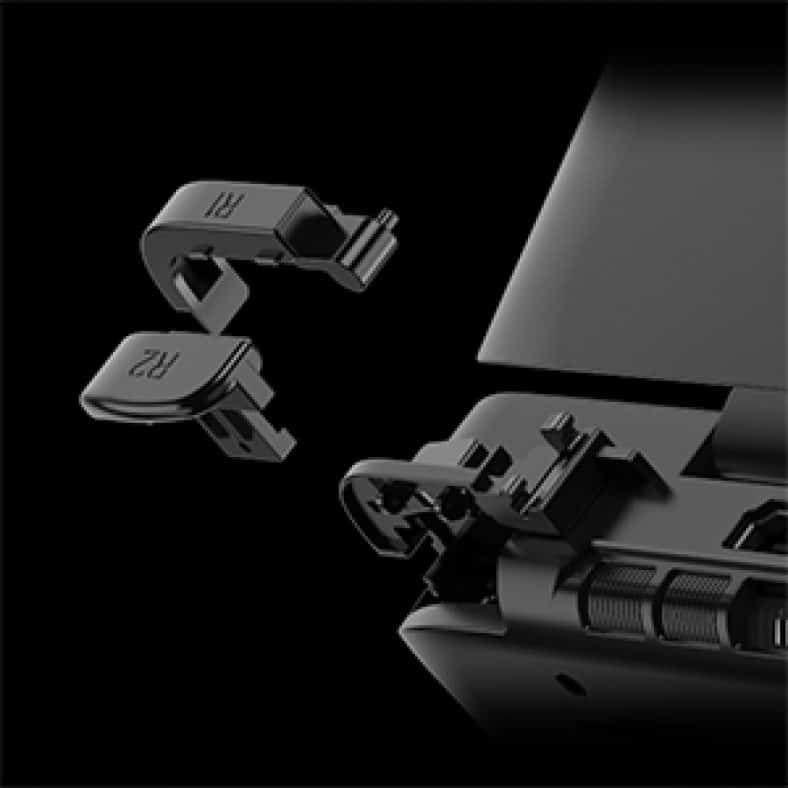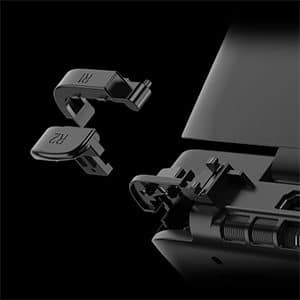 Clicky and sturdy shoulder buttons.
Technical Specifications
Software
OS
Windows 10 Home
Security
PIN
Processor
Brand
Model

Core™ i7-1195G7
Ryzen™ 7 4800U

Litography

10 nm SuperFin
TSMC 7nm FinFET

# Cores
# Threads
Turbo Frequency
Graphics Processor
Interface
Integrated
Brand
Model

Intel® Iris® Xe Graphics
AMD Radeon™ Graphics

Max Dynamic Frequency
Display
Panel Technology
H-IPS
Protection
Corning Gorilla Glass 5
Touch-Screen
✓
Size
8"
Aspect Ratio
16:9
Screen Resolution
1280x800
Pixels/Inch
188 PPI
Memory (RAM)
Capacity
16GB
Technology
LPDDR4x @ 4266Mhz - Dual Channel
Storage (ROM)
Capacity
1TB, Replaceable (Single-side NVMe)
Technology
NVMe
Bus Specification
PCIe Gen 4.0
Expandable
1x MicroSDXC Slot
I/O Interface
USB

Intel - 1x Thunderbolt 4 ; 1x USB Type-C 3.0
AMD - 2x USB Type-C 3.0

Video

Intel - 1x Thunderbolt 4 ; 1x USB Type-C 3.0
AMD - N/A

Audio
1x 3.5mm Headphone&Microphone Combo
WiFi
6
Bluetooth
5
Input
Keyboard
QWERTY Keyboard (US Layout)
Mouse
Trackpad
(Gaming) Joystick
Dual 3D-ALPS
(Gaming) Buttons
XBOX/PlayStation Buttons
(Gaming) Vibration
Dual-Motor
Software Included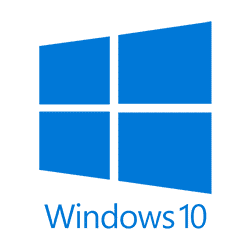 Windows 10 OS
The most used Operating System on the planet. That's for a reason
Package Includes
1 * USB Type-C Cable
1 * Power Adapter
1 * User manual
Please Note
In line with the policy of continued development, the manufacturer reserves the right to amend the specifications without prior notification. The illustrations in the user manual are for reference only.
Reviews
Excellent device
Great performance from AMD chip, decent amount of storage, joy-pad controls comfortable to use. Excellent for emulation, even some Switch and PS3 games.
The majority of PC games also recognize the controller.
Form factor is brilliant for gaming and the keyboard is decent enough.
Minor quibbles are the start select buttons are to small and awkwardly placed, screen is decent rather than excellent and the dual fan mode is a bit noisy. However I was aware of all of these before purchase.
Overall I think this is currently the sweet spot for performance in a windows handheld.
Excellent device. Great shipping.
Great piece of kit!
After doing some research on the GPD line I knew I just had to have one. The win max is perfect for those who love handheld tech and still want the functionality of a regular sized laptop. The device is very comfortable and when you do a bit of optimisation the battery can last over 8 hours if you keep activity low intensity. I purchased the AMD version which works well for me, occasionally there is a glitch that randomly blacks out the screen when using a browser but it only lasts like a second and is no real issue, most likely an issue with the driver and not the computer. Another thing I would advise people not to do is change the resolution settings on the pre installed GPD tool as if you do so the screen blacks out and flips the screen position to portrait, had to factory reset to get around that one, but as long as you don't touch it, it should be no issue. In terms of games it's a dream come true and is ironically more powerful than my home desktop, I don't really play any high end games anyway but for those wondering about a benchmark I can run Neir Automata on it flawlessly as medium graphics settings, minus the loud fan, but it's nothing a pair of noice cancelling headphones can't fix, and it never gets that hot which is a plus.
In conclusion, absolutely fab computer and I'll be watching what is next in store for the hand held computer scene!
Thanks DroiX!
Super happy with my purchase of the GPD Win Max 2021. The Ryzen 7-4800U is a beast of a chip. I'm running it at around 10-12 TDP and battery life is amazing. Shipping to Sweden was fast and smooth. Would recommend this reseller!
Great device! Great service from DroidX
I needed a handheld pc so that I can chill out with my family while playing AAA games as well as indie from Steam.
I like the clamshell factor and this is a perfect fit for my usage, I have the amd and games runs well (even cyberpunk)
This was a backorder and DroidX have diligently update me every week and then when in stock delivery have been fast!
GPD WIN Max Handheld Gaming PC
£750.95Starting at £630.95 Incl. VATStarting at £525.79 Excl. VAT