MinisForum EliteMini HX90 – AMD Ryzen 9 Mini PC
AMD Ryzen 9 5900HX @ 4.6GHz cTDP: 35-54W
Up to 32GB Dual-Channel DDR4, 1TB NVMe
Radeon™ Vega Graphics
Quad monitor; 4K@60Hz
WiFi 6 & Bluetooth 5.1, USB 3.0, Type C
Starting at £ 799.85 Incl. VATStarting at £ 666.54 Excl. VAT
Great Accessories
AMD Ryzen 9 5900HX @ 4.6GHz cTDP: 35-54W
Up to 32GB Dual-Channel DDR4, 1TB NVMe
Radeon™ Vega Graphics
Quad monitor; 4K@60Hz
WiFi 6 & Bluetooth 5.1, USB 3.0, Type C

AMD Ryzen 9 5900HX @ 4.6GHz cTDP: 35-54W
Up to 32GB Dual-Channel DDR4, 1TB NVMe
Radeon™ Vega Graphics
Quad monitor; 4K@60Hz
WiFi 6 & Bluetooth 5.1, USB 3.0, Type C
Description
The MinisForum HX90 is a high-performance mini PC that combines a futuristic, practical design and high performance into a sleek, miniature form factor. 
Powered by a cutting-edge AMD Ryzen 9 5900HX processor, the HX90 fully utilizes all eight-cores to their maximum potential, capable of running at up to frequencies of 4.6GHz. This, combined with the powerful integrated AMD Radeon Graphics suite, the HX90 is the best mini PC for gaming available on the market currently. 
This gaming mini PC's performance is further bolstered by the respectable dual-channel SO-DIMM DDR4 RAM running at speeds of up to 3200mHz. There is also an M.2 NVMe PCIe 3.0 SSD to provide lightning-fast loading speeds for all your apps and games. 
Need more storage? Have no fear, as the HX90 also supports not one, but TWO 2.5 inch HDDs/SSDs of your choice with its built-in SATA III drive bays. 
How about screens? The HX90, despite its small size, comes as equipped as a full office computer. Capable of supporting up to four monitors simultaneously at up to 4K@60Hz (2x DisplayPort, 2x HDMI 2.0). Game, chat, binge and surf all at once with the HX90. 
Additionally, this ryzen mini pc features five USB 3.0 ports as well as a USB Type-C port for high-speed connectivity of devices. It also features a 2.5 Gigabit ethernet port for lag-free online games. 
Finally, wirelessly connect with ease to both networks and devices thanks to built-in Wi-Fi 6 and Bluetooth 5.1. 
Technical Specifications
Software
OS
Windows 10 Professional
Security
PIN/Password
Processor
Brand
AMD
Model
Ryzen™ 9 5900HX
Litography
TSMC 7nm FinFET
# Cores
8
# Threads
16
Base Frequency
3.3 Ghz
Turbo Frequency
Up to 4.60 Ghz
Cache
L2 Cache: 4MB / L3 Cache: 16MB
More Info
Click Here
Graphics Processor
Interface
Integrated
Brand
AMD
Model
Radeon™ Graphics
Frequency
2100 MHz
Graphics Core Count
8
Memory (RAM)
Capacity
Up-To 32GB (Depending on the model purchased)
Technology
DDR4 - Dual-Channel
Speed
3200Mhz
Storage (ROM)
Capacity
256GB/512GB/1TB(Depending on the model purchased)
Technology
M.2 PCI-e NVMe SSD
Expandable
2x 2.5" HDD/SSD Bay ; Micro SD Card Slot
Network
Ethernet
2.5G Ethernet Adapter (RJ45)
Wi-Fi
Version 6 ; 802.11a/ac/b/g/n/ax Module – Dual-Band
Bluetooth
5.2
I/O Interface
USB
1x USB Type-C 3.1 Port ; 5x USB Type-A 3.0 Port
Video
1x USB Type - C ; 2x HDMI 2.0 Port (4K@60Hz) ; 2x DisplayPort 1.4 Port (4K@60Hz)
Audio
2x Headphone Jack ; 2x Microphone Jack ; 1x USB Type - C ; 2x HDMI 2.0 Port (4K@60Hz) ; 2x DisplayPort 1.4 Port (4K@60Hz)
Application Ready
At the time of publication, this list is comprehensive and accurate. Specific apps or add-ons may be removed or added in the future.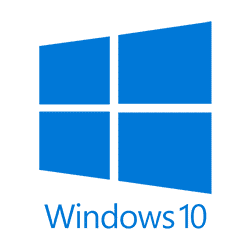 Windows 10 OS
The most used Operating System on the planet. That's for a reason
Package Includes
1 * User Manual
1 * Power Supply
Please Note
In line with the policy of continued development, the manufacturer reserves the right to amend the specifications without prior notification. The illustrations in the user manual are for reference only.
MinisForum EliteMini HX90 – AMD Ryzen 9 Mini PC
Starting at £ 799.85 Incl. VATStarting at £ 666.54 Excl. VAT