One Netbook A1 Yoga Mini Laptop
Intel® Core™ m3-8100Y 8th Gen Processor
8GB LPDDR3 RAM @1866Mhz
Up To 512GB of PCI-E NVMe Storage
3-Axis Rotating Screen
Native RS-232 Port & 1GB/s RJ45 Port
Starting at £624.95 Incl. VATStarting at £520.79 Excl. VAT
Great Accessories
Intel® Core™ m3-8100Y 8th Gen Processor
8GB LPDDR3 RAM @1866Mhz
Up To 512GB of PCI-E NVMe Storage
3-Axis Rotating Screen
Native RS-232 Port & 1GB/s RJ45 Port

Intel® Core™ m3-8100Y 8th Gen Processor
8GB LPDDR3 RAM @1866Mhz
Up To 512GB of PCI-E NVMe Storage
3-Axis Rotating Screen
Native RS-232 Port & 1GB/s RJ45 Port
Description
Calling all IT Professionals, Sys Admins, Technicians, Car Diagnostic Mechanics – We have found the laptop you have been looking for! Fast Processor, dynamic and flexible screen – with touch, native RS-232 Port, Gigabit RJ45 Network Port, big battery and Windows 10 with "Windows Hello" support (Via fingerprint).
The One Netbook A1 Ultabook is surely pushing the boundaries of Portability and Productivity, coming at just over 500 grams, and measuring 173x136x19mm, the One Netbook A1 Yoga Laptop is the dream come true for a vast majority of Professionals. Equipped with a Native RS-232 Serial Port, the A1 allows you to plug in any supported devices and get to work. No Drivers required and no packet loss!
In the I/O Department you won't be let down! Around the A1 you will find a Micro SD/TF Card Slot, a USB Type-C Port, 2 USB Type-A, Micro HDMI, RJ45 Ethernet Port, RS-232 Serial Port and Audio Output. Add that to the fact that it even has a VESA Mount, allowing you to mount it on any device that supports it, and you have a device that will excel in any use case scenario.
We can safely say that the One Netbook A1 is challenging the industry in terms of Portable Computing for Debugging, Monitoring and Fine-Tuning any Professional Equipment. Sporting a Intel Core-Y Processor that can burst up to 3.4Ghz if need be, 8GB of RAM and 256GB or 512GB of PCI-e NVMe Storage.
The screen was designed with productivity and efficiency in mind, allowing it to rotate 360 degrees and close on itself. The One Netbook A1 adapts to your needs and any scenario you might be in. While working, you are greeted with a gorgeous Full HD 7" IPS Display with touchscreen and stylus support, perfect for usage indoors or outdoors.
Running the most popular Operating System, Windows 10 whilst also being able to dual-boot any Linux Distro you may need (Note: Some features might not be fully supported in Linux), the One Netbook A1 is the perfect Laptop for Professionals
Technical Specifications
Software
OS
Windows 10 PRO
Security
Windows Hello (Fingerprint)
Processor
Brand
Intel
Model
Core™ m3-8100Y
Litography
14nm
# Cores
2
# Threads
4
Base Frequency
1.10Ghz
Turbo Frequency
3.40Ghz
Video Processor (GPU)
Manufacturer
Intel
Model
UHD Graphics 615
Base Frequency
300Mhz
Turbo Frequency
900Mhz
4K Support
✓
DirectX
12
OpenGL
4.5
Intel® Quick Sync Video
✓
Intel® Clear Video HD Technology
✓
Intel® Clear Video Technology
✓
Display
Size
7"
Panel
IPS Technology @ Touchscreen (10 Points)
Protection
Corning Gorilla Glass 5
Aspect Ratio
16:10
Resolution
1920×1200
Memory (RAM)
Capacity
8GB
Technology
LPDDR3 @ 1866Mhz
Storage (ROM)
Capacity
256GB/512GB (Depending on the model purchased)
Technology
PCI-E NVMe SSD Storage
Expandable
1x Storage Device via USB Type-C Port ; 2x Storage Devices via USB 3.0 Ports (Up to 500MB/s) ; 1x Micro SD Card (Up to 128GB)
Network
Ethernet
1x 1GB/s RJ45
Wi-Fi
802.11an Module – Dual-Band
Bluetooth
4.2
I/O Interface
USB
1x USB Type-C ; 2x USB Type-A
Diagnostic
Native RS-232 Serial Port
Video
1x Micro-HDMI 1.4
Video
3.5mm Headphone&Microphone Jack
Application Ready
At the time of publication, this list is comprehensive and accurate. Specific apps or add-ons may be removed or added in the future.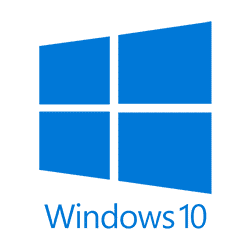 Windows 10 OS
The most used Operating System on the planet. That's for a reason
Package Includes
1 * USB Type-C Cable
1 * Power Adapter
1 * User manual
Please Note
In line with the policy of continued development, the manufacturer reserves the right to amend the specifications without prior notification. The illustrations in the user manual are for reference only.
Reviews
Small but packs a lot of punch!
Ok, Ive had this for a couple of weeks now and I have a thing for quirky technology. So I was looking for something small to work on in the car or travelling yet have enough get up and go to do programming. So it was between this and the one mix yoga - price won and I went for the one netbook A1. This is small, smaller than a paper back book in tablet mode. In its own right, it is just big enough to work on either holding it and thumb typing or sat on a steering wheel tray in the car. The screen is amazing, usable in daylight - reading books and videos in tablet mode is also a joy - weight and size is excellent. No complaints about the sound either. The real power of this device can be realised when connected to a monitor / keyboard and mouse through an optional usb c hub. Best of both worlds? yes, in my case I think it is. - you might also want to get the optional pen.. DroiX got this device delivered next day with no problems, so many thanks.
imply put this ...
imply put this is a fantastic peice of kit, im not up on all this lar de dar technology but for such a little device i can see it coming in very useful.
so far ive played pc games from microsoft store which run very clean, projected on to larger screen which was ok but perfect with cable, typed up and edited some text for a projecr and sent to printer, better with usb keyboard attatched tho.
In all im very happy i bought it and would recommend to anyone who wants a cool device for gaming. if have xbox one u can also stream to it and if have dugital game it plays straight away.
Amazing little ...
Amazing little laptop for IT professional. Got it as it has got RS232 and hasn't regreat
One Netbook A1 Yoga Mini Laptop
Starting at £624.95 Incl. VATStarting at £520.79 Excl. VAT