DroiX Proteus Series 11 Mini PC with Windows 11
Intel Core i5-1135G7/Intel Core i7-1165G7 CPU ; Up to 4.2/4.7Ghz
Up to 64GB Dual-Channel DDR4, 4TB NVMe
Intel Iris Xe Graphics
Triple Monitor Support, 4K
Wi-Fi 6E & Bluetooth 5.3; Thunderbolt 4
£470.95Starting at £344.95 Incl. VATStarting at £287.46 Excl. VAT
Description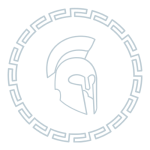 PROTEUS is not just another Mini PC brand. PROTEUS came about when we, at DroiX realised that people need more than a fast processor.
PROTEUS is the embodiment of high-quality hardware paired with the amazing attention to detail and customer support DroiX customers expect. When you buy a PROTEUS device you know that you buy an experience of using a high-quality, powerful Mini PC backed by stellar customer support.
To back all that up, all PROTEUS devices come with a 2 Year Warranty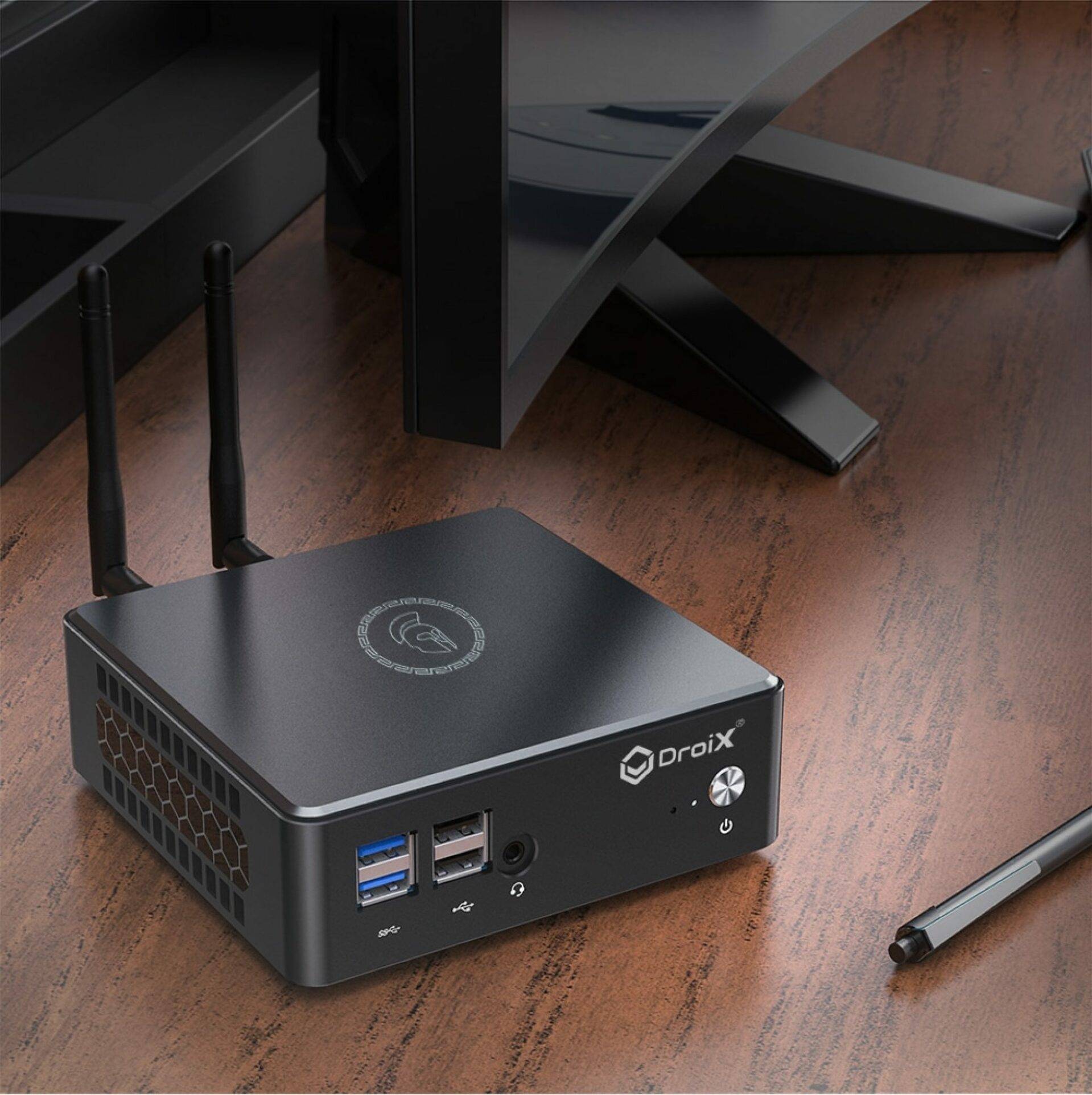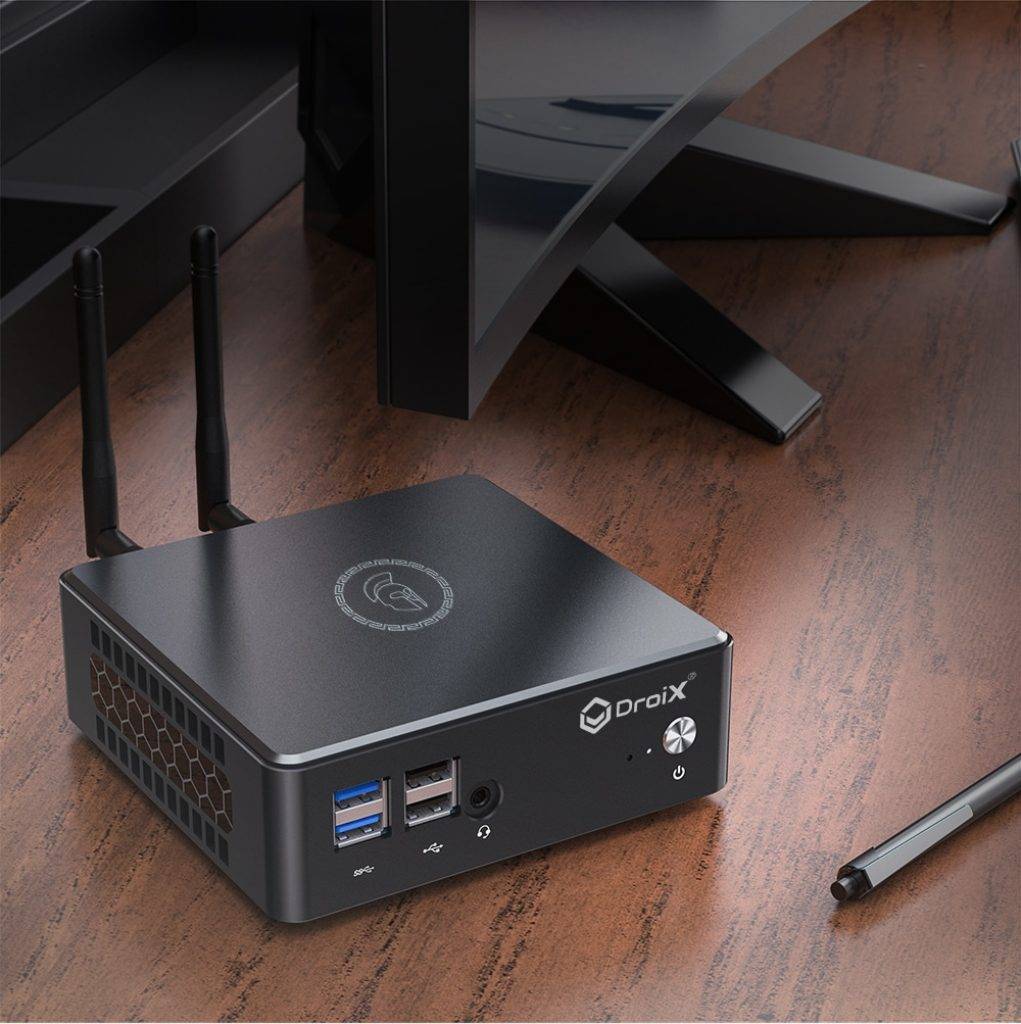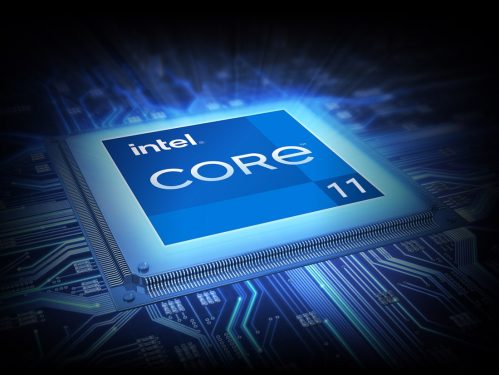 The PROTEUS 11 Series by DroiX comes in two processing flavours
Intel® Core™ i5-1135G7
Intel® Core™ i7-1165G7
At DroiX we believe in options. Having two configurations available means you can get the PROTEUS that suits your needs, whether you love crunching numbers in Excel, or fancy an eGPU and playing Cyberpunk 2077 at Ultra.

The PROTEUS Series 11 comes with Thunderbolt 4 built right in.
In addition to the plethora of I/O already present on the PROTEUS 11, you can whip out a Thunderbolt 4 Docking station and turn the PROTEUS Series 11 into the ultimate Workstation.
Gaming? Say no more! The insanely high transfer speeds of Thunderbolt 4 means that you can connect an eGPU and turn the PROTEUS into a Gaming Mini PC
The 11th Generation Tiger Lake Intel Processors come with faster speeds compared to previous generations, making the PROTEUS Series 11 a great option when looking for a low-power consumption Mini PC for Home, Office or the living room.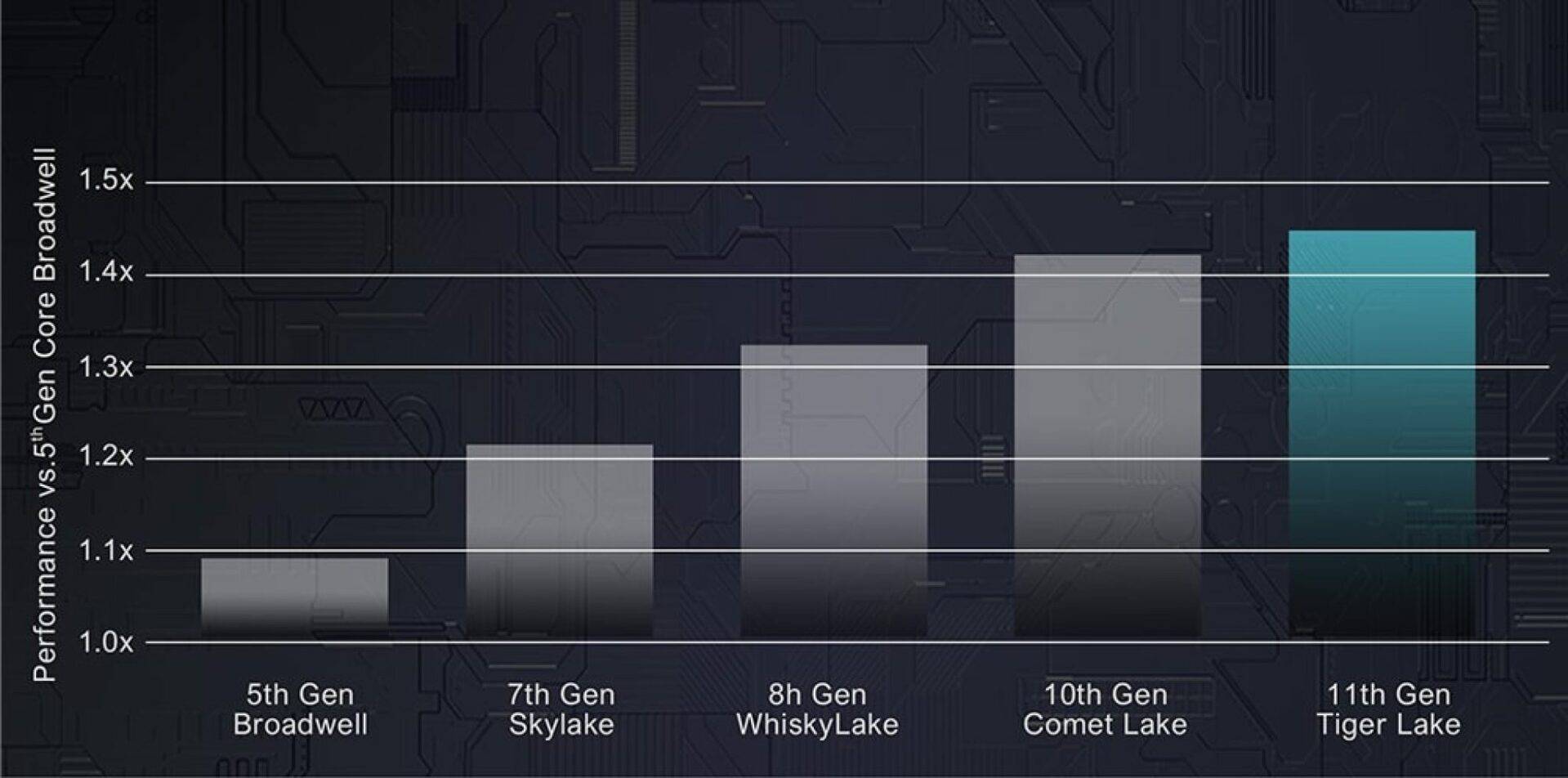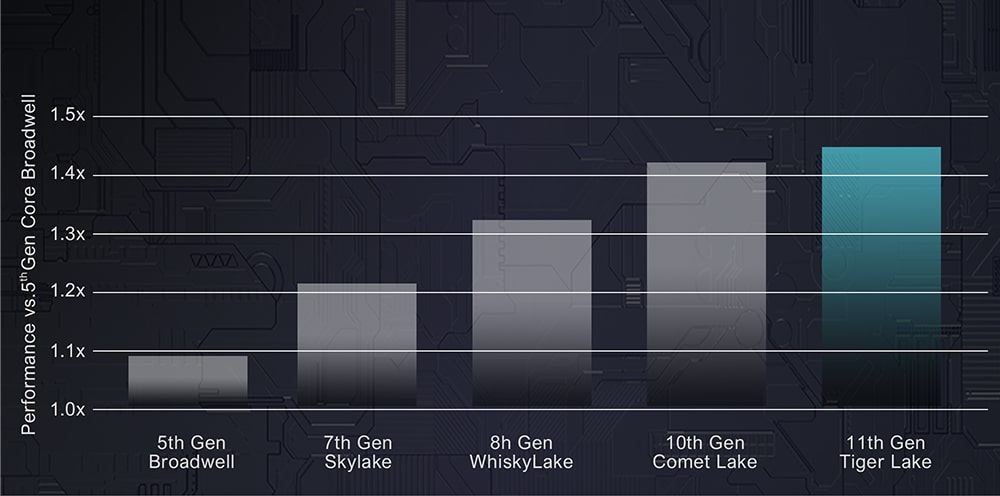 The PROTEUS Series 11 by DroiX comes with up to a whopping 64GB of LPDDR4 SO-DIMM RAM.
All of our configurations come with dual-channel RAM, clocked at 3200Mhz to ensure that you're getting the most speed out of your PROTEUS and that you can open more than 2 Chrome tabs.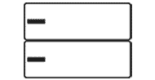 The PROTEUS 11 comes with up to 2TB of blazing-fast PCI-E NVMe SSD Storage. This will ensure you have all the storage space you need for all of your documents, movies, games, music and TV Shows.
Putting the "PRO" in PROTEUS – Coming with Windows 11 Pro installed and licensed. Crunch numbers, edit photos, watch YouTube and game on the latest and greatest Operating System.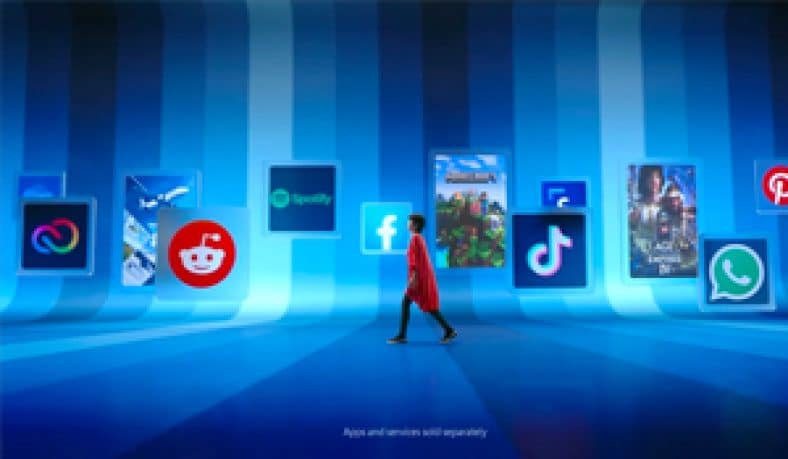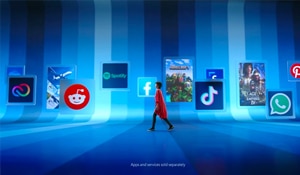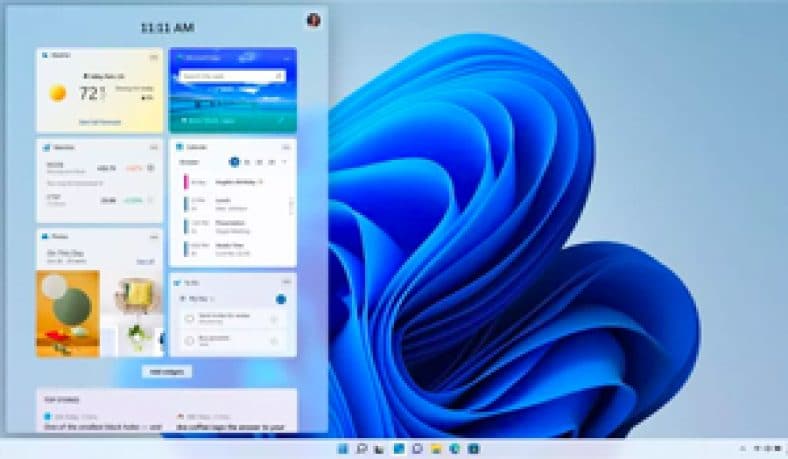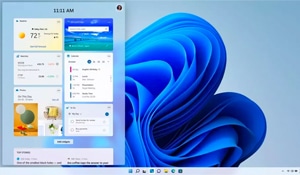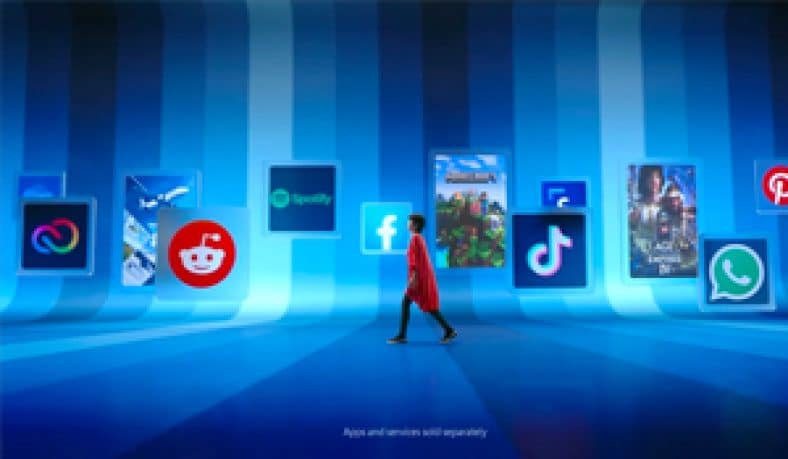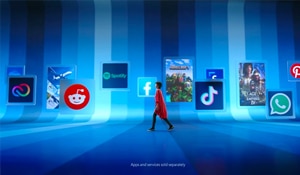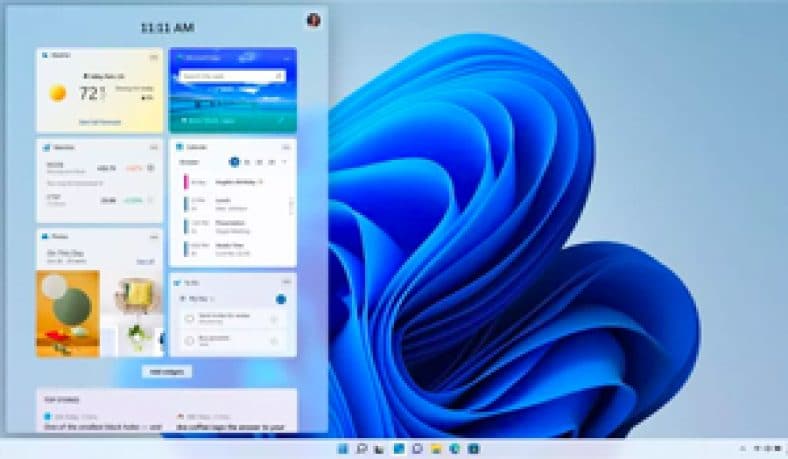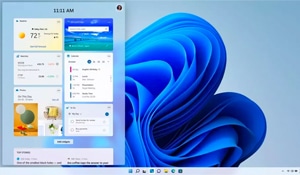 The new and innovative feel of Windows 11 will make the PROTEUS Series 11 work like no other Mini PC. 
Tight integration with your Smartphone and faster file processing allows you to take full advantage of the hardware inside the PROTEUS 11
EXPAND WHATEVER, WHENEVER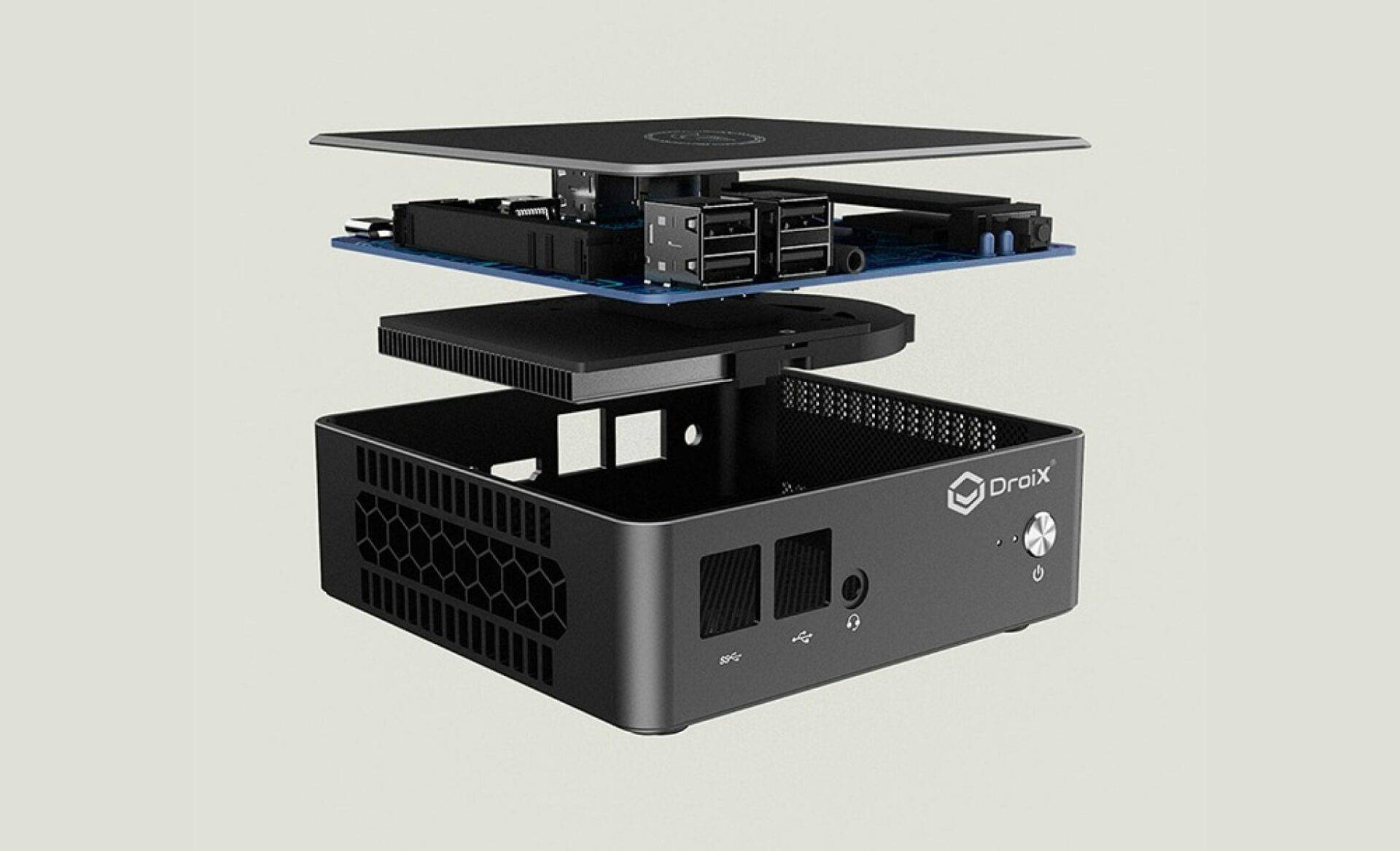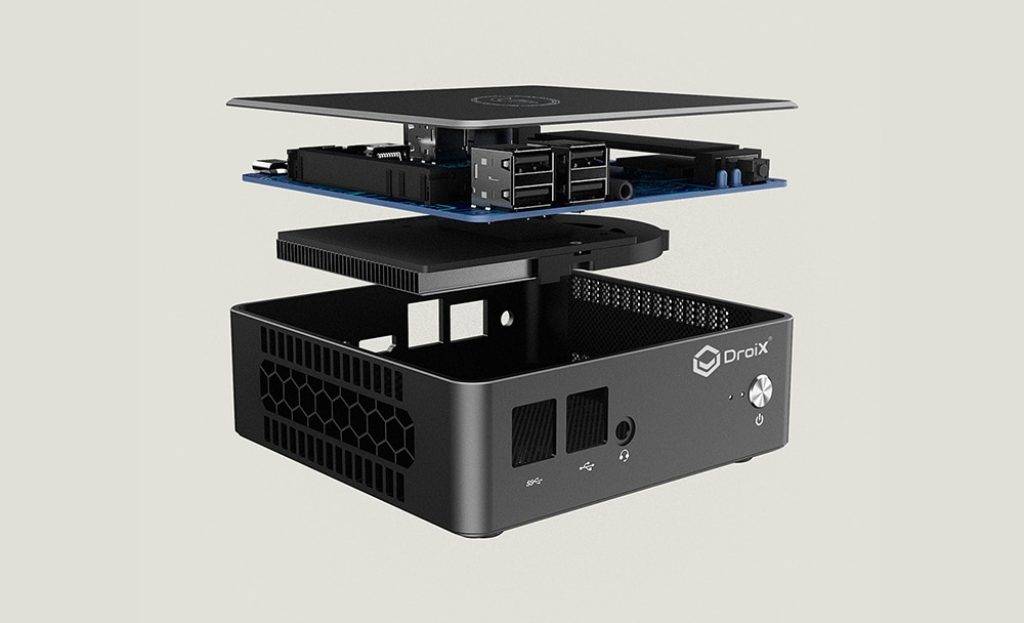 If you feel like the highest configuration of the PROTEUS 11 is still lacking storage, upgrading the NVMe to another slot is like a walk in the park.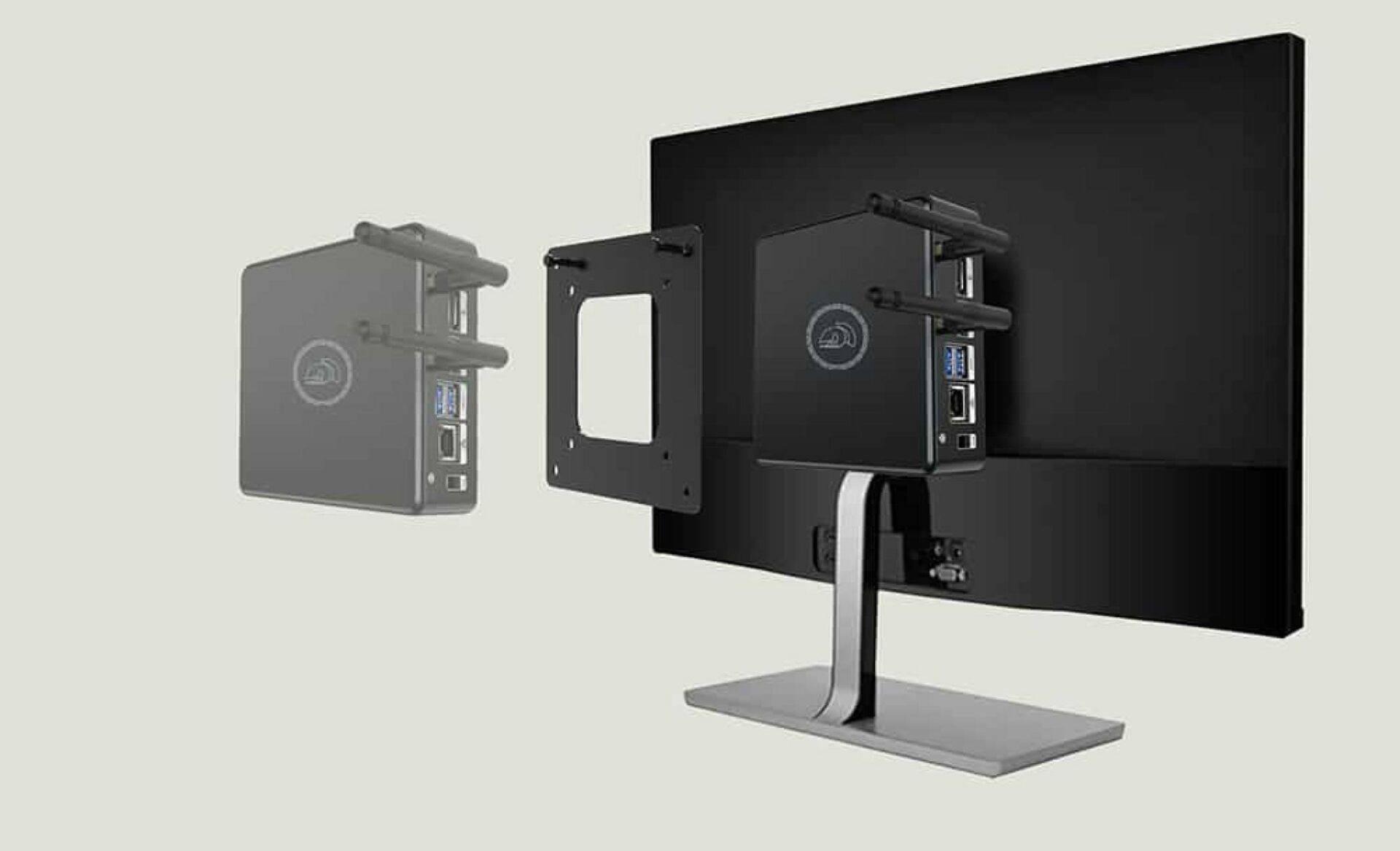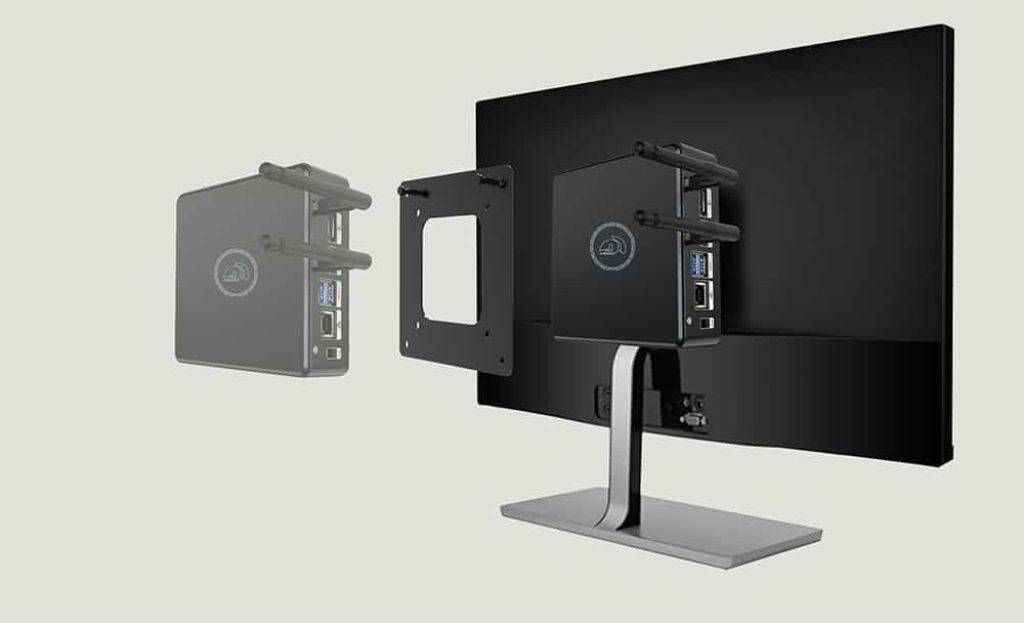 The PROTEUS 11 is so sleek that you can just mount it behind your monitor. Pair it with a wireless mouse and keyboard and you've got yourselves a true "clean setup"
*VESA Mount not included
Technical Specifications
Software
OS
Windows 11
Security
PIN/Password
Processor
Brand
Intel
Intel
Model
Intel Core i5-1135G7
Intel Core i7-1165G7
Litography
10 nm SuperFin
10 nm SuperFin
# Cores
4
4
# Threads
8
8
Turbo Frequency
4.20 GHz
4.70 GHz
Cache
8 MB Intel® Smart Cache
12 MB Intel® Smart Cache
More Info
Graphics Processor
Interface
Integrated
Brand
Intel
Intel
Model
Iris Xe Graphics
Iris Xe Graphics
Graphics Max Dynamic Frequency
1.30 GHz
1.30 GHz
DirectX Support
12.1
12.1
OpenGL
4.6
4.6
Intel® Quick Sync Video
✓
Intel® Clear Video HD Technology
✓
Intel® Clear Video Technology
✓
Memory (RAM)
Capacity
Up-To 64GB (Depending on the model purchased)
Technology
DDR4-3200
Storage (ROM)
Capacity
Up-To 4TB (Depending on the model purchased)
Technology
M.2 PCI-e NVMe SSD
Network
Ethernet
10/100/1000M Ethernet Adapter (RJ45)
Wi-Fi
WiFi 6E ; 802.11a/ac/b/g/n/ax Module – Dual-Band
Bluetooth
5.3
I/O Interface
USB
4x USB Type-A 3.0 Port ; 2x USB Type-A 2.0 Port ; 1x USB Type-C
Video
1x HDMI 2.0 Port (4K@60Hz) ; 1x DisplayPort 1.4 Port (4K@60Hz)
Audio
1x HDMI 2.0 Port (4K@60Hz) ; 1x DisplayPort 1.4 Port (4K@60Hz)
Package Includes
1 * User Manual
1 * SATA Cable
1 * Power Supply
1 * VESA Mount Bracket
Please Note
In line with the policy of continued development, the manufacturer reserves the right to amend the specifications without prior notification. The illustrations in the user manual are for reference only.
Reviews
Power House Machine
Its a little power house machine l l9ve it but one thing though you could give an option to put our own desired operating system instead of windows but overall the device is doing well.
DroiIX mini pc
EXcellent mini PC - does the job with such a small desk footprint
Good mini pc
Fast pc 4k, lovely pictures recommended for business genuine buyer
Hi,
Thank you for taking the time to leave us a positive review! We're delighted to hear that you're enjoying your Proteus 11 Device and that it has met your expectations. We appreciate your recommendation for business use and your kind words about its fast performance and high-resolution pictures.
However, we noticed that you rated us with 4 stars instead of 5. We want to ensure that you have the best experience possible, so if there are any unanswered questions or concerns that we may have overlooked, please don't hesitate to reach out to us at [email protected]. We are here to assist you and address any issues you may have.
Your satisfaction is our top priority, and we strive to provide excellent customer support. We value your feedback, and it helps us identify areas where we can improve our services. We would appreciate any additional details or suggestions you may have, as they will assist us in refining our processes and enhancing your experience with us.
Once again, we truly appreciate your positive review and recommendation. It means a lot to us that you are satisfied with the performance and picture quality of the Proteus 11 Device. We look forward to serving you in the future and exceeding your expectations.
If you have any further questions, concerns, or require any assistance, please don't hesitate to contact us. We are here to help!
Kind Regards
Vikram
DroiX Proteus Series 11 Mini PC with Windows 11
£470.95Starting at £344.95 Incl. VATStarting at £287.46 Excl. VAT