Beelink SEi 10 – Intel i5 Processor
Intel® Core™ i5-1035G4 @ 3.70GHz, TDP: 12-25w
Up to 16 GB Dual Channel DDR4, 512GB M.2 NVMe SSD
Intel Iris Plus Graphics
Triple monitor support; 4K@60Hz
Wi-Fi 6 & Bluetooth 5.0; USB 3.0, Type-C
Starting at £449.95 Incl. VATStarting at £374.96 Excl. VAT
Description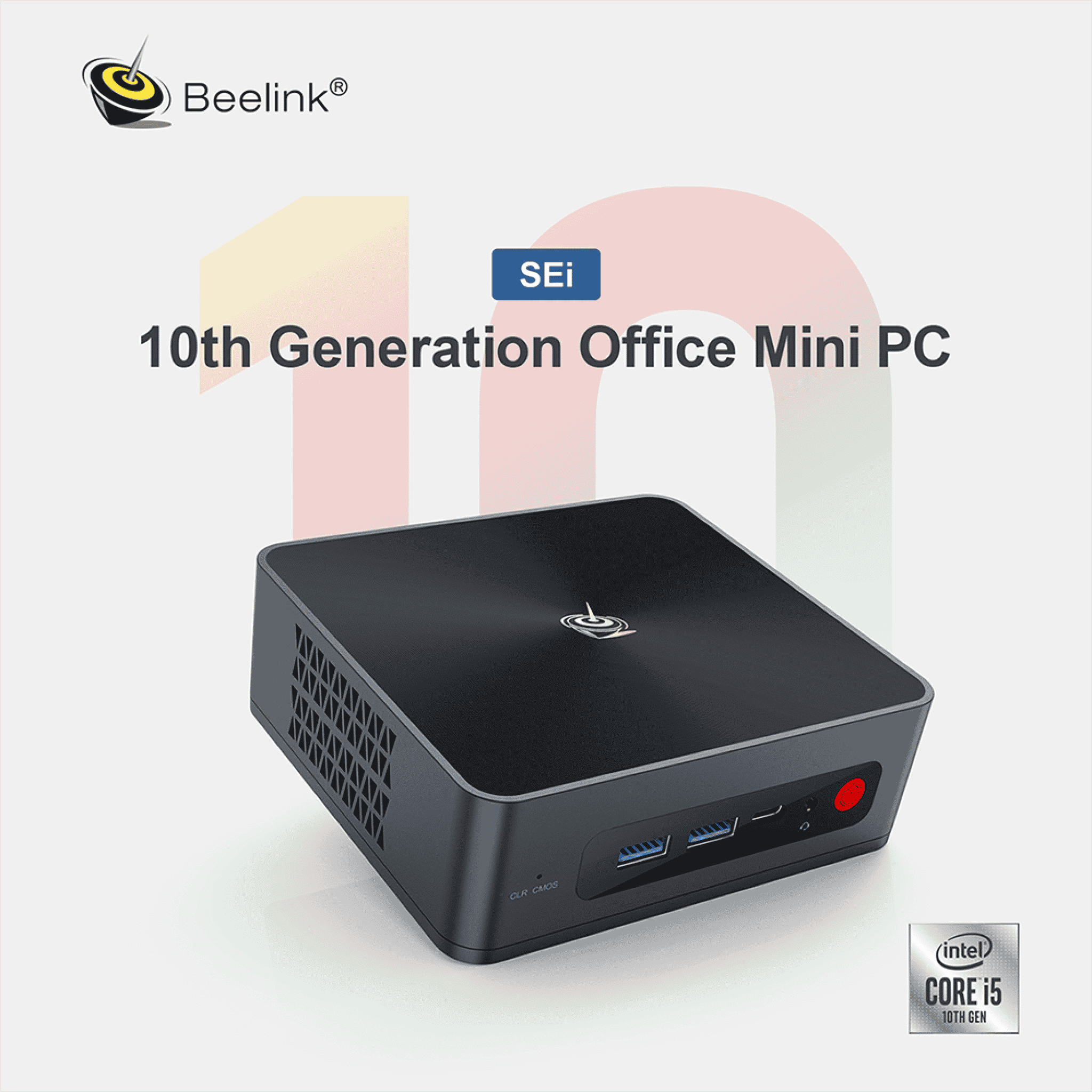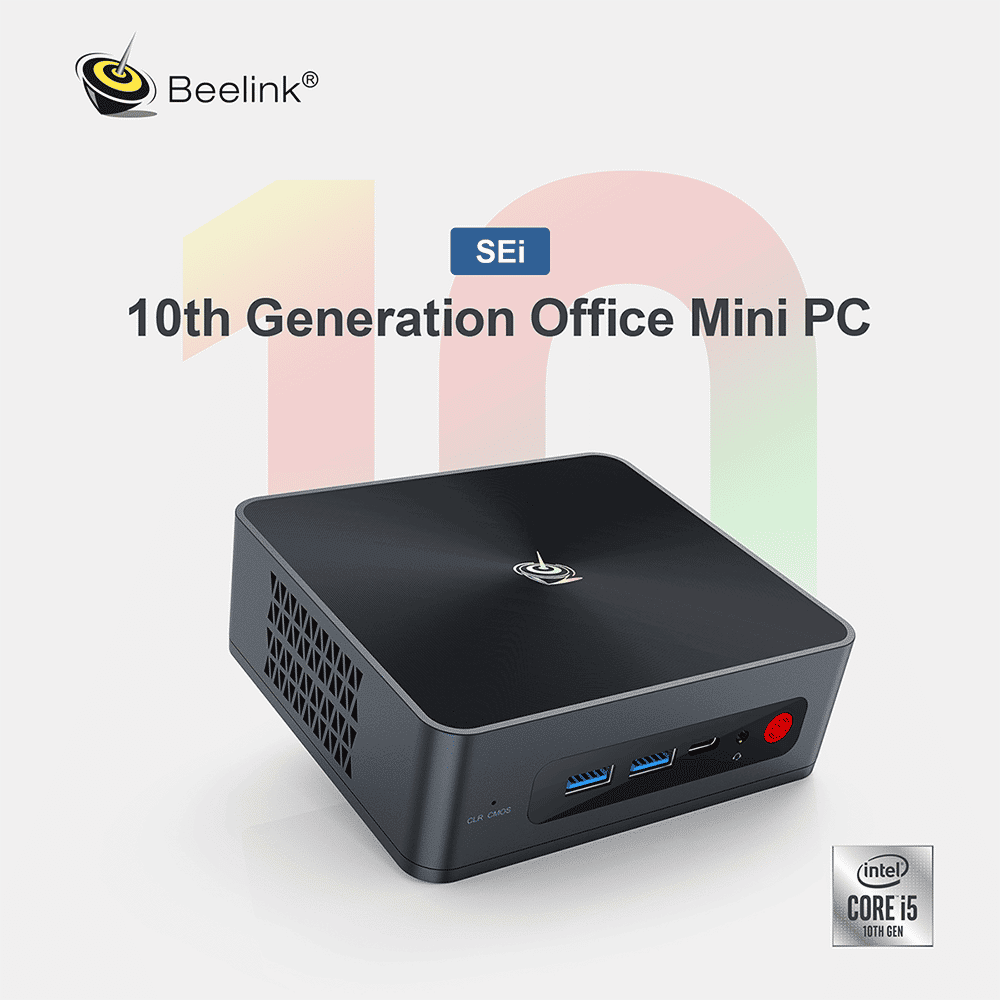 Beelink's ever-popular SEi series of Intel mini computers make excellent devices for the home and office. Combining price and performance at a near-unbeatable point.
The SEi 10 i5 1035G4 features its' namesake processor at its core – the Intel Core i5-1035G4. This quad-core processor runs at up to speeds of 3.7GHz and is supported by cutting-edge Intel Iris Plus Graphics technology, providing an incredible level of speed and responsiveness never-before seen in the SEi family.
Also present is the ability to support up to 64GB of dual-channel SO-DIMM DDR4 RAM. At up to speeds of 3200MHz, this Intel NUC boasts highly stable, snappy multitasking capabilities.
This is also backed up by lightning-fast PCI-e NVMe storage. Providing you with quick read/write speeds and facilitating breakneck loading times.
Need more storage? Have no fear, as you can further expand the space available in this mini PC by inserting a 2.5-inch drive of your choice inside the unit – with support for both HDDs and SSDs, you can pick the perfect kind of storage for your needs.
The SEi 10 i5 1035G4 also features Wi-Fi 6 functionality as well as Bluetooth 5.0 connectivity. Providing you with fast, stable speeds for all your wireless network connections and wireless peripherals.
Technical Specifications
Software
OS
Windows 10 Professional
Security
PIN/Password
Processor
Brand
Intel
Model
Core™ i5-1035G4
Litography
10nm
# Cores
4
# Threads
8
Base Frequency
1.1Ghz
Turbo Frequency
Up to 3.70 Ghz
Cache
6 MB Intel® Smart Cache
More Info
Click Here
Graphics Processor
Interface
Integrated
Brand
Intel
Model
Iris® Plus Graphics
Base Frequency
300 MHz
Turbo Frequency
1.05 GHz
DirectX Support
12
OpenGL Support
4.5
Memory (RAM)
Capacity
8GB/16GB (Depending on the model purchased)
Technology
Dual-Channel
Speed
Up to 3200Mhz
Storage (ROM)
Capacity
256GB/512GB (Depending on the model purchased)
Technology
PCI-e NVMe SSD
Expandable
1×2.5 inch SATA HDD Slot (SATA 3.0 6.0Gb/s)
Network
Ethernet
1x RJ45 Gigabit
Wi-Fi
Wi-Fi 6 (Dual-Band)
Bluetooth
5.0
I/O Interface
USB
4x USB Type-A 3.0 Gen 1 ; 1x USB Type-C
Video
2x HDMI 2.0(4K@60Hz) ; 1x USB Type-C (4K@60Hz)
Audio
2x HDMI 2.0(4K@60Hz) ; 1x USB Type-C (4K@60Hz)
Software Included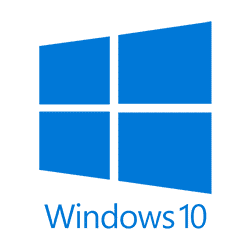 Windows 10 OS
The most used Operating System on the planet. That's for a reason
Package Includes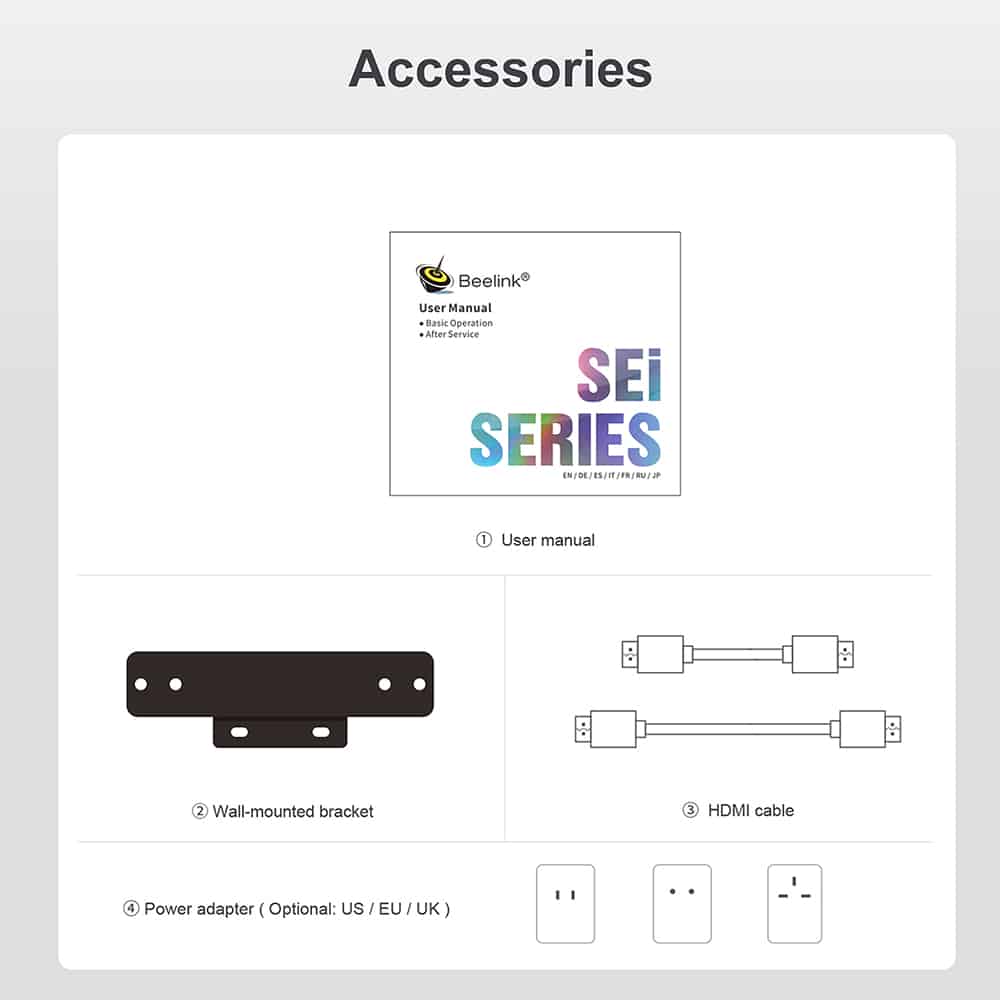 1 * User Manual
1 * Power Supply
1 * HDMI Cable
1 * Mounting Bracket
Please Note
In line with the policy of continued development, the manufacturer reserves the right to amend the specifications without prior notification. The illustrations in the user manual are for reference only.
Reviews
Great Mini PC
Superb product at a superb price!
Superb!
I am very impressed with the speed of this little box and also the service provided by DroiX. Machine was set up in my home within 24 hours of ordering. Many thanks
Beelink SEi10 Intel I5 processor
A nifty PC; will be suitable for moving between work destinations without having to upgrade two PC's. Processor and architecture more than adequate for Office applications. Inaudible behind monitor. Excellent service by Droix
Beelink SEi 10 - Intel i5 Processor
Beelink SEi 10 – Intel i5 Processor
Starting at £449.95 Incl. VATStarting at £374.96 Excl. VAT