ANBERNIC RG353V Handheld Gaming Console
Rockchip RK3566 @ 1.8GHz

 

up to 2GB LPDDR4
3.5-inch IPS Display

 

3200mAh battery

 

Built-in Wi-Fi , Bluetooth
£101.95Starting at £82.91 Incl. VATStarting at £69.09 Excl. VAT
Description
The RG353V and RG353VS retro handheld emulators from Anbernic offer a choice of Android and Linux OS's or Linux OS only.
Both models have the RK3566 Quad-Core 64 bit Cortex-A55 processor which runs up to 1.8GHz. The RG353V dual boot retro gaming console has 2GB of LPDDR4 RAM, and 32GB internal eMMC storage for the Android operating system. The RG353VS with Linux OS has 1GB of LPDDR4 RAM. 
For both models of the retro handheld emulator, the Linux operating system is stored on the included 16GB micro SD card. There is a 64GB micro SD card also included which is used for game storage.
The display is a 3.5 inch IPS screen with a resolution of 640×480. It is bright, vibrant and upscales older consoles to the correct 4:3 ratio with amazing results. The RG353V retro gaming console has a touchscreen for use with Android, while the RG353VS does not.
The RG353V and RG353VS retro gaming consoles have your expected gaming controls. There is a classic style D-Pad, two low profile clickable analogue sticks and gaming buttons. On the back of the retro emulator are left and right trigger buttons.
Fast Wifi 5 and Bluetooth 4.2 can be used for communications on the retro gaming console. With it you can download game preview screenshots and game information. You can also use it to download updates, as well as play online multiplayer on compatible systems.
The RG353V and RG353VS retro gaming consoles are powered by a 3200mAh li-polymer rechargeable battery. The battery life is up to 6 hours, times will vary depending on usage. A higher demanding game will have less battery life.
The RG353V and RG353VS is a great option for those requiring a high performance and reliable retro gaming console. It supports many consoles from the 70's up to 2000's for you to be easily able to relive or discover the thousands of classic games for them!
You can read an in depth RG353V and RG353VS review here. You may also be interested in getting the very best out of your retro gaming console with custom firmware! We have a great guide on how to install ArkOS custom firmware here.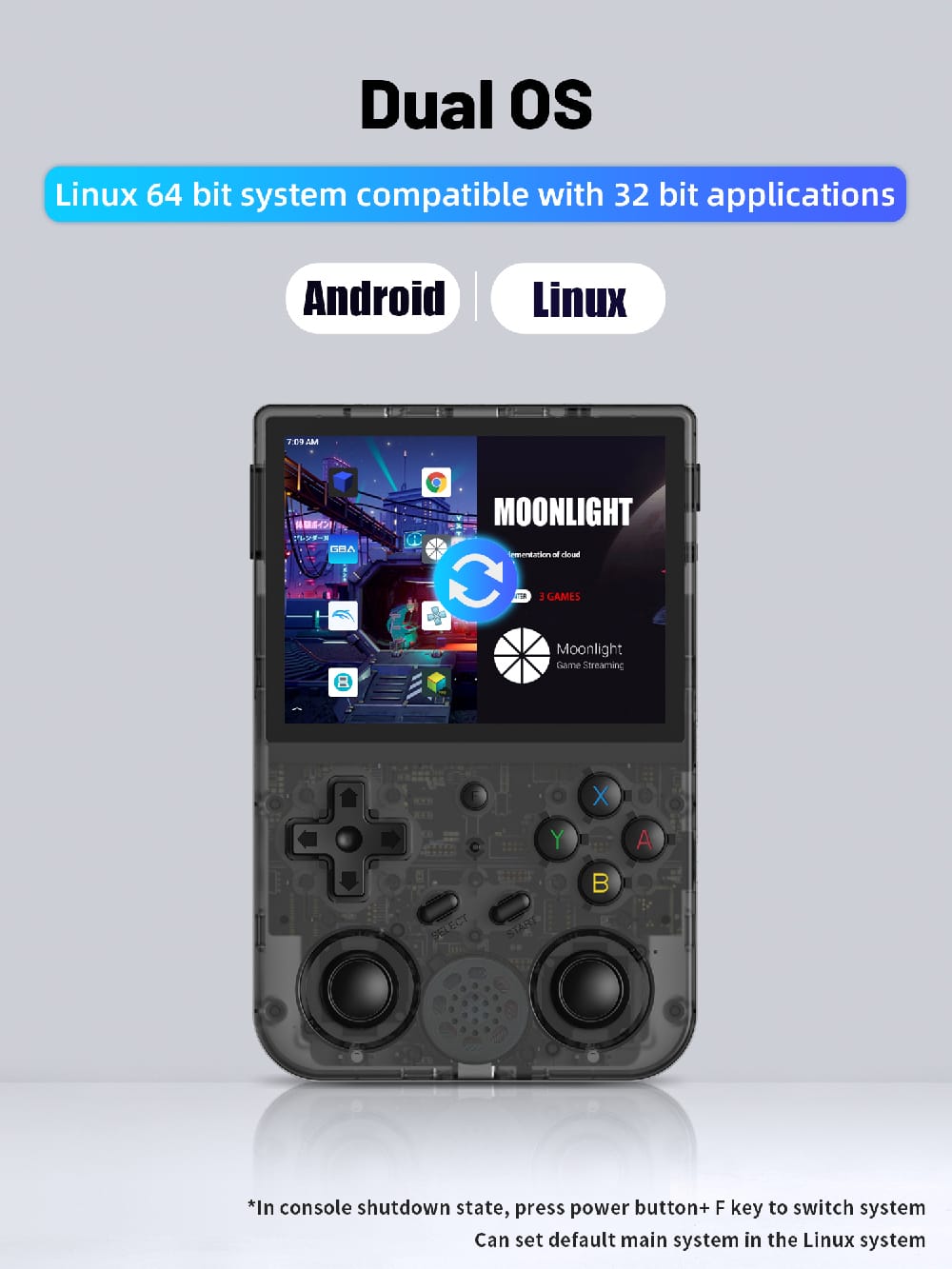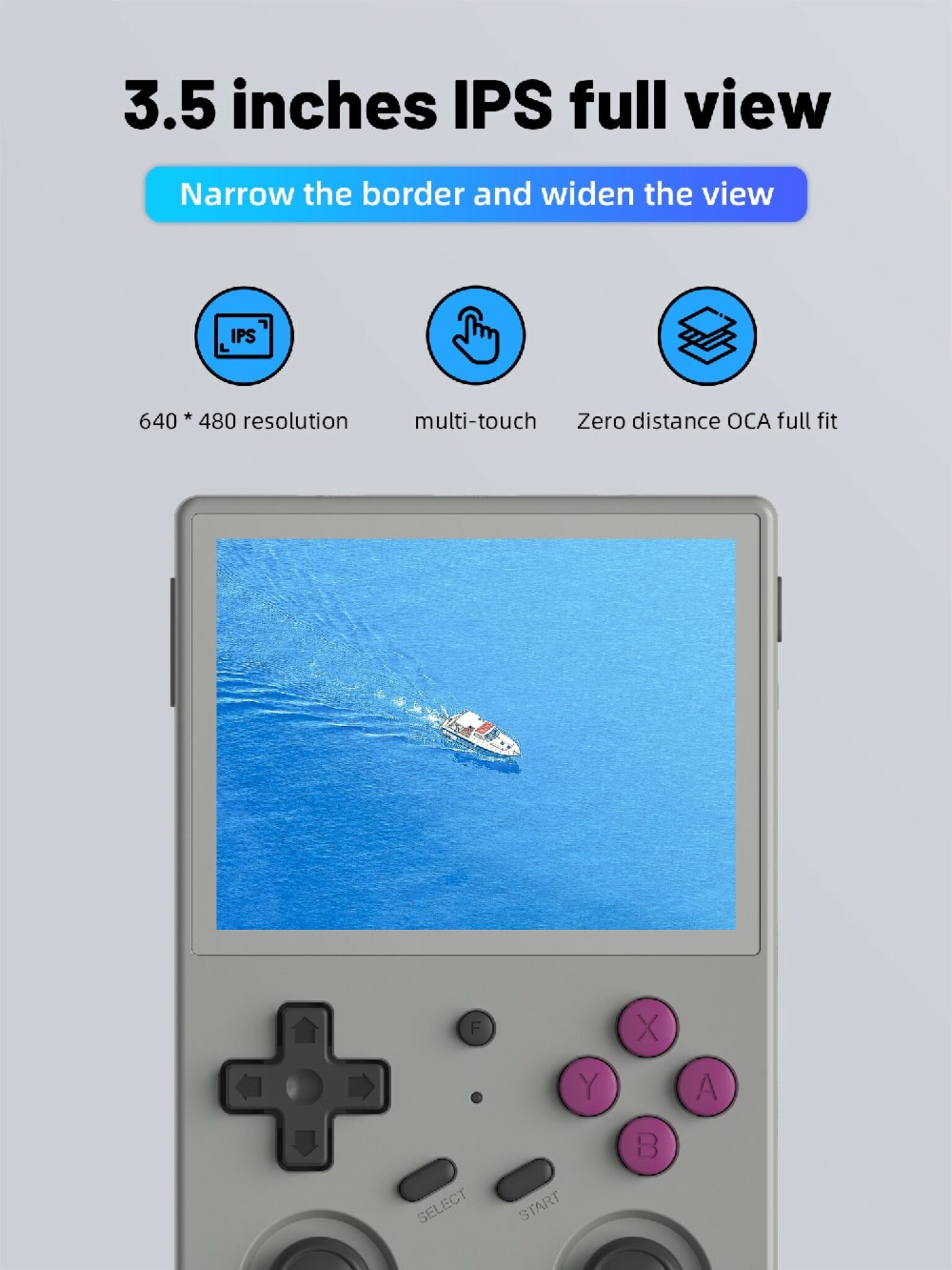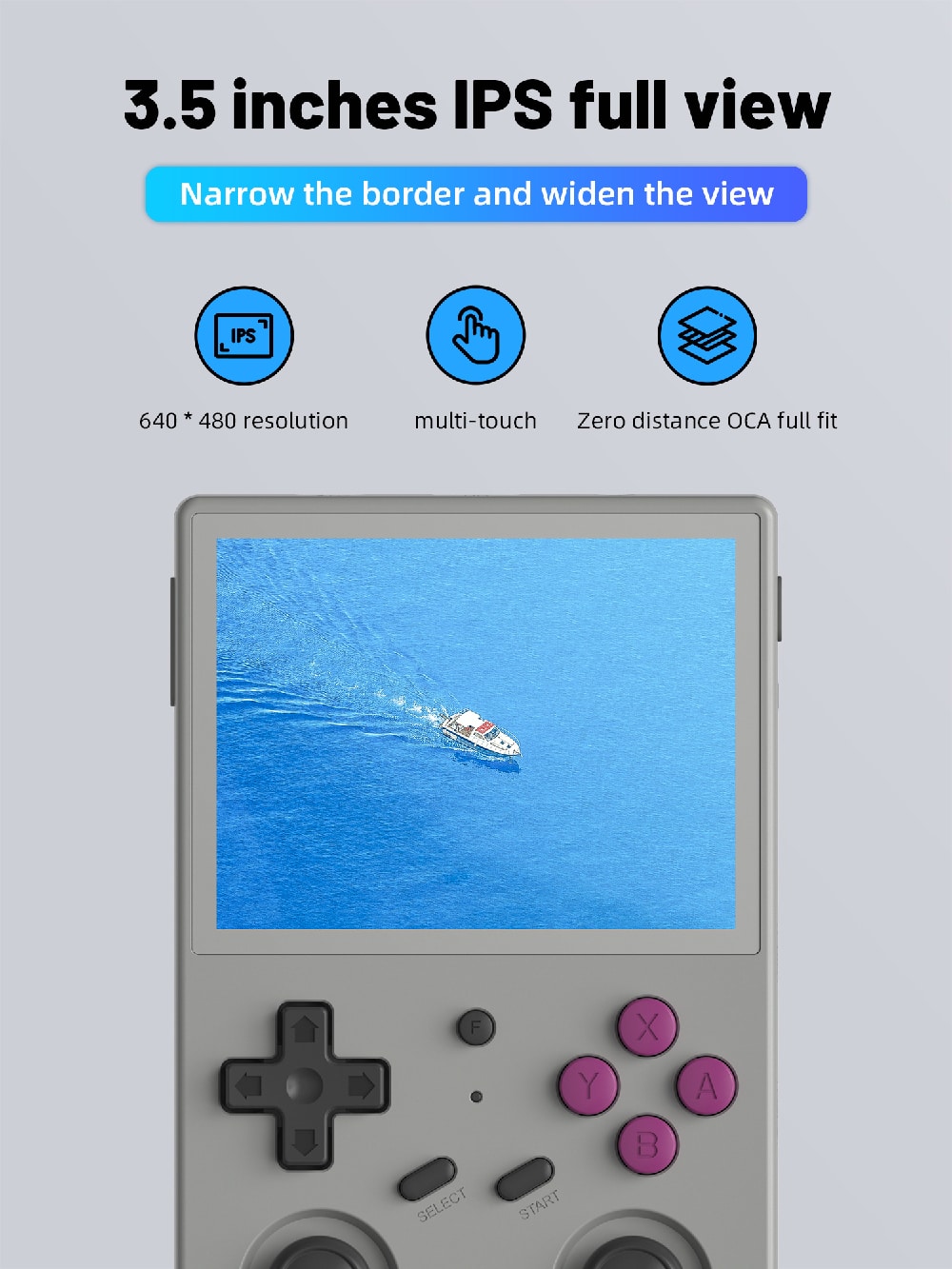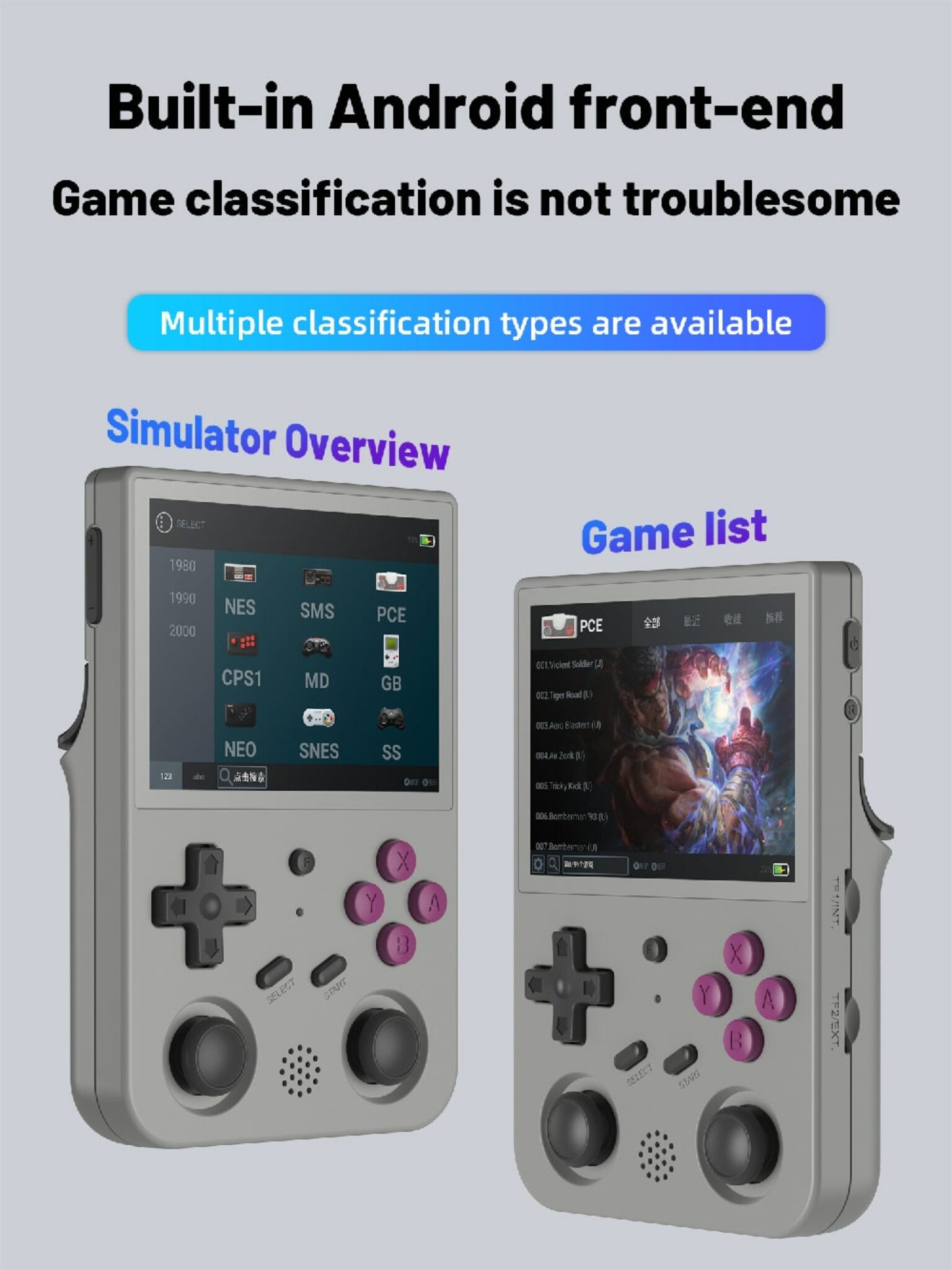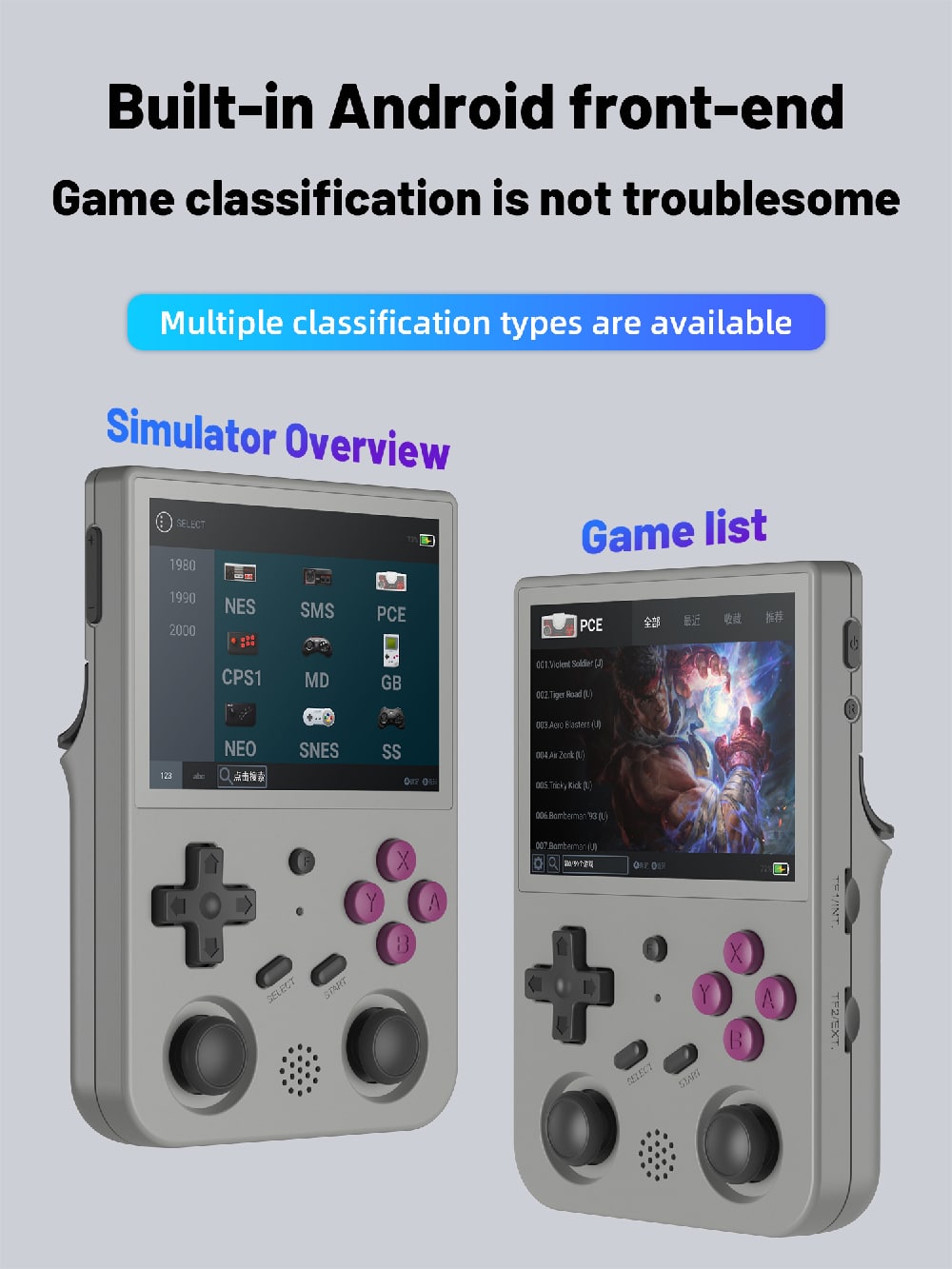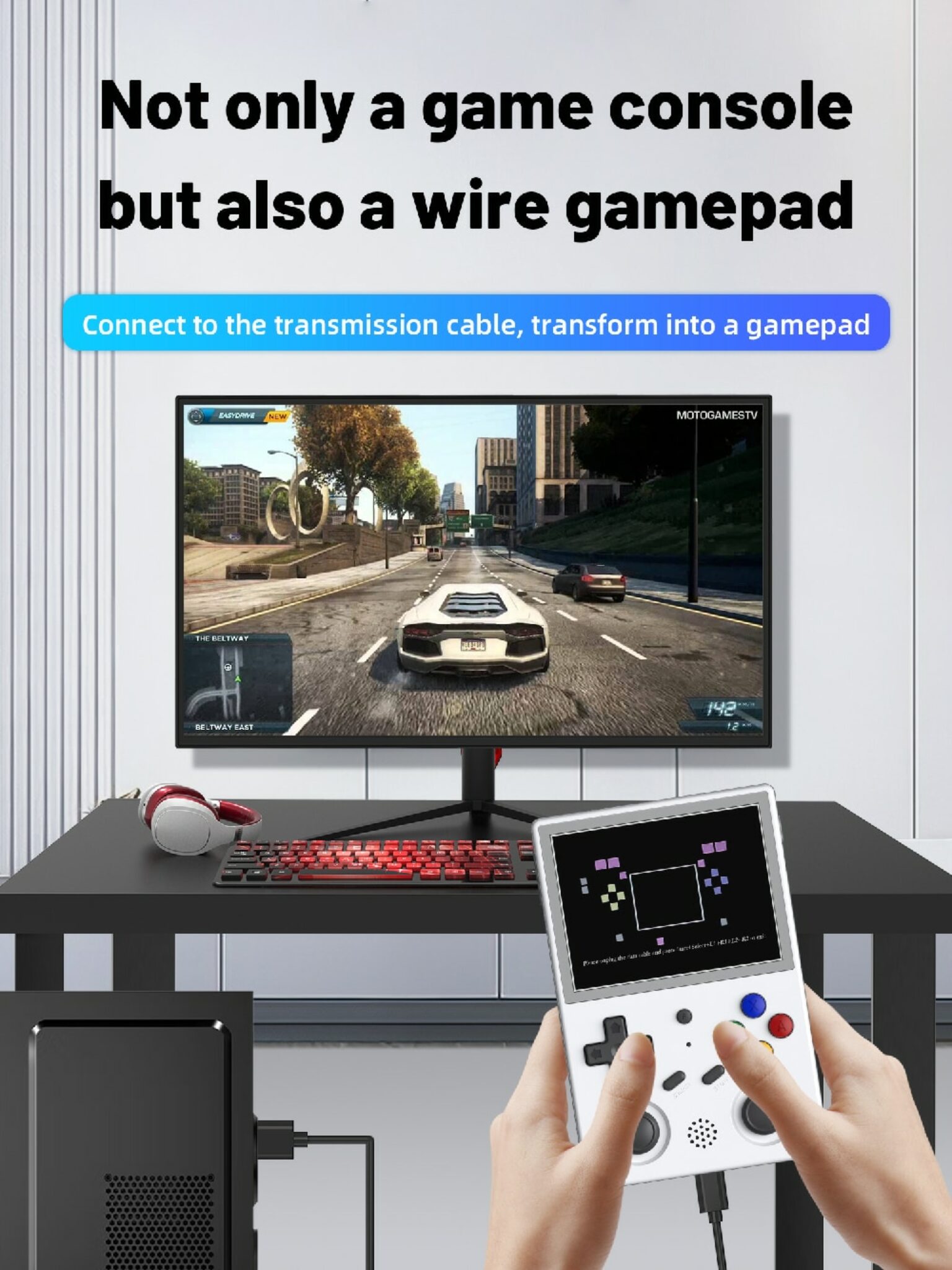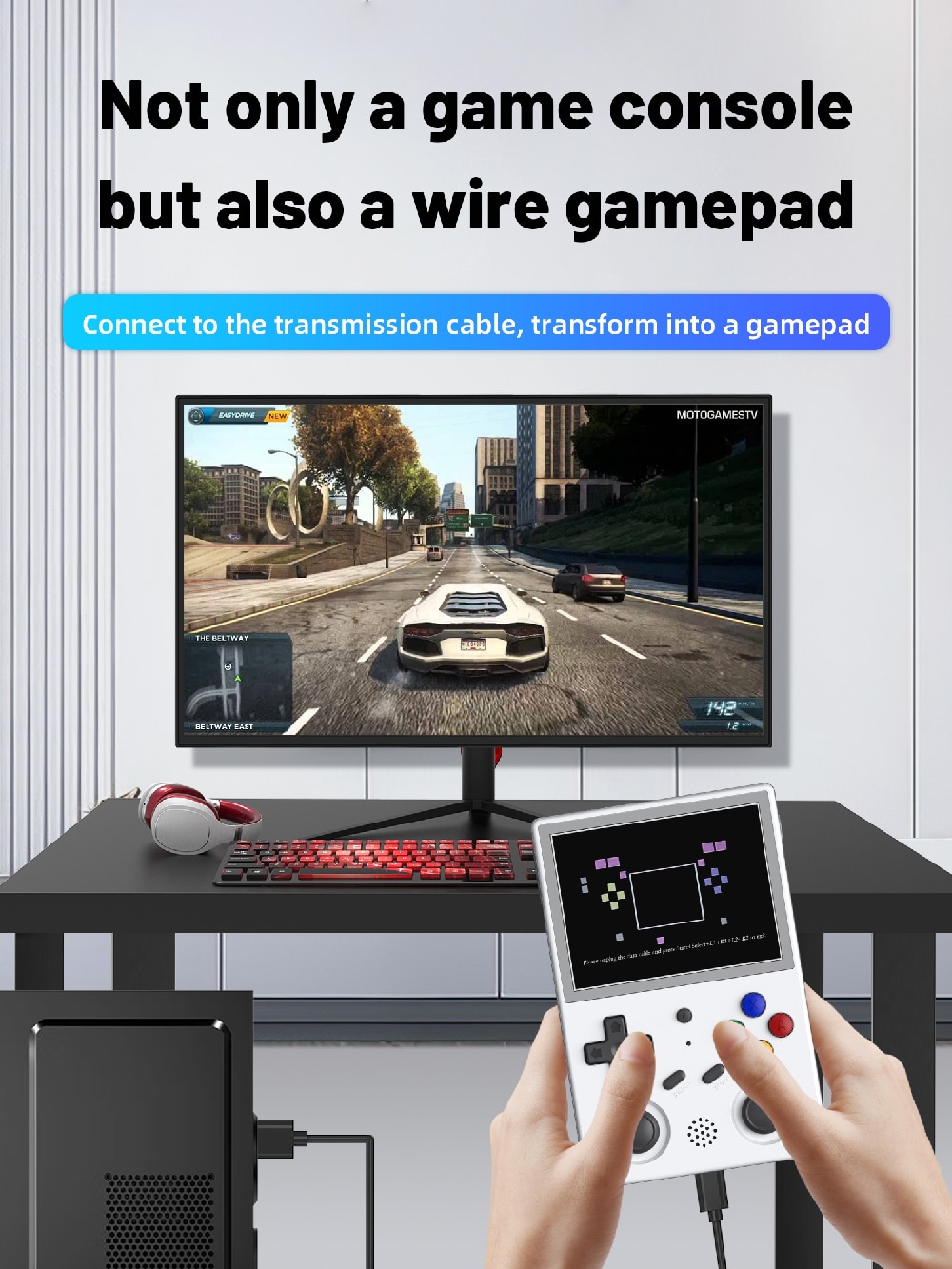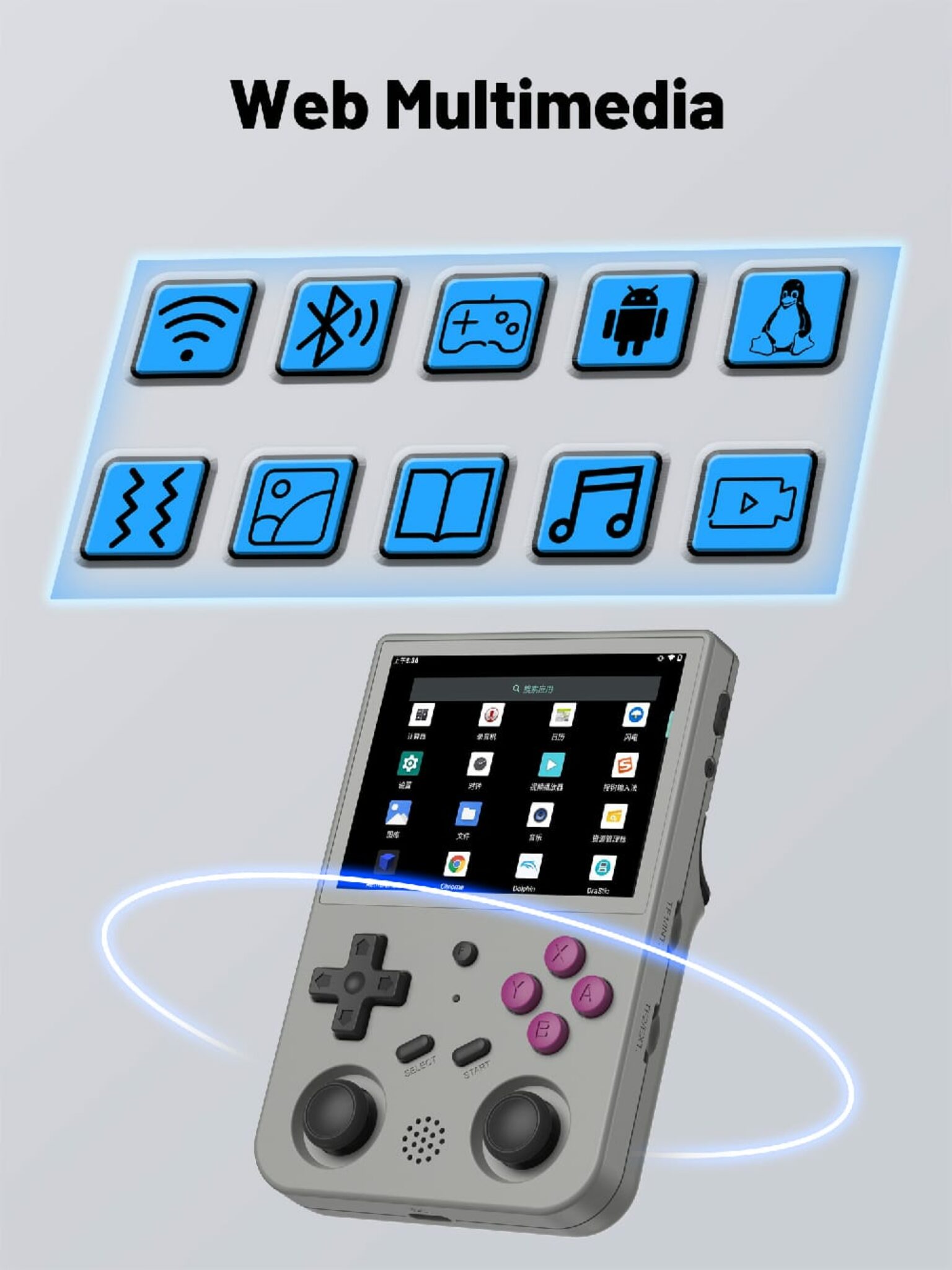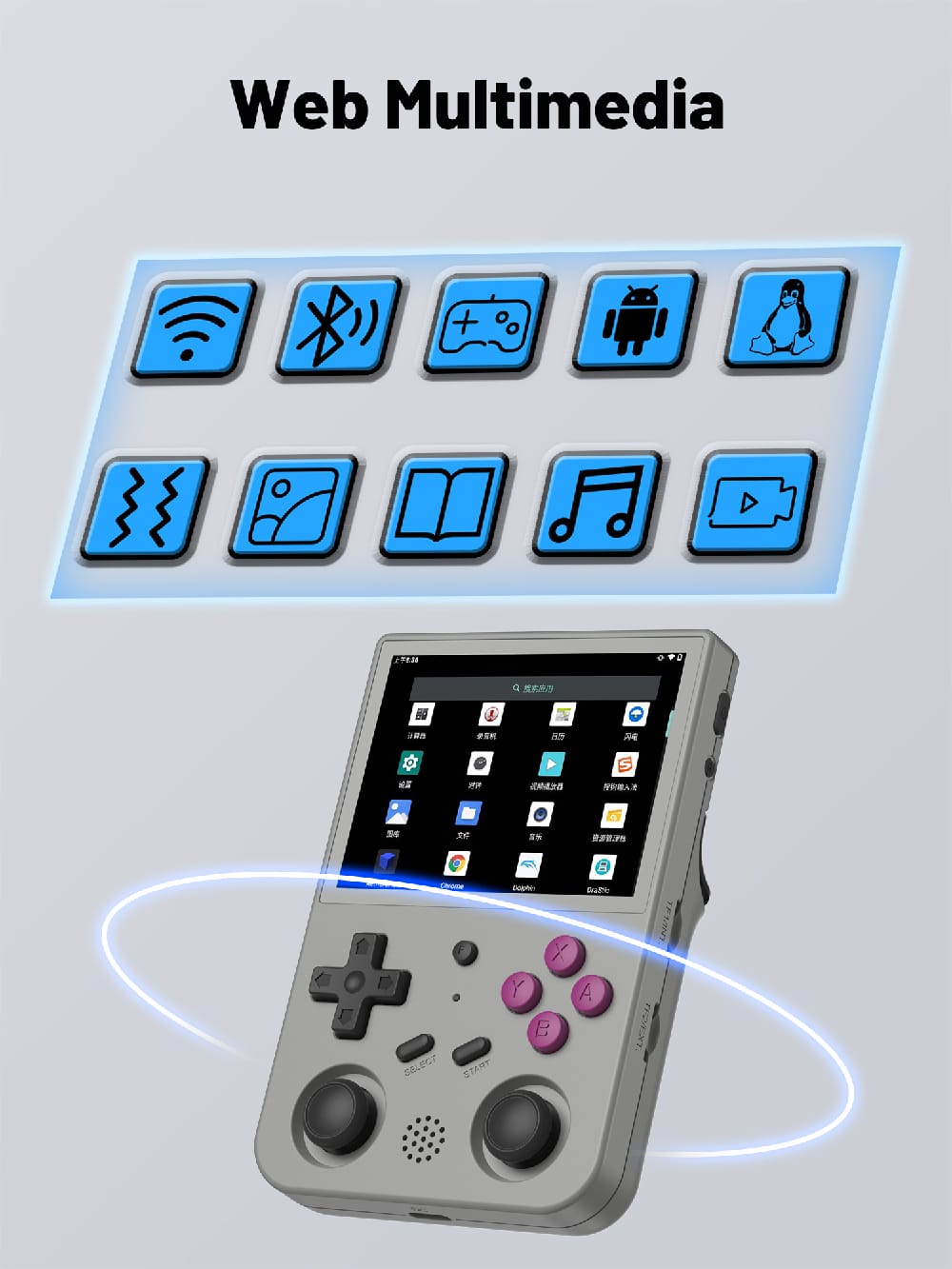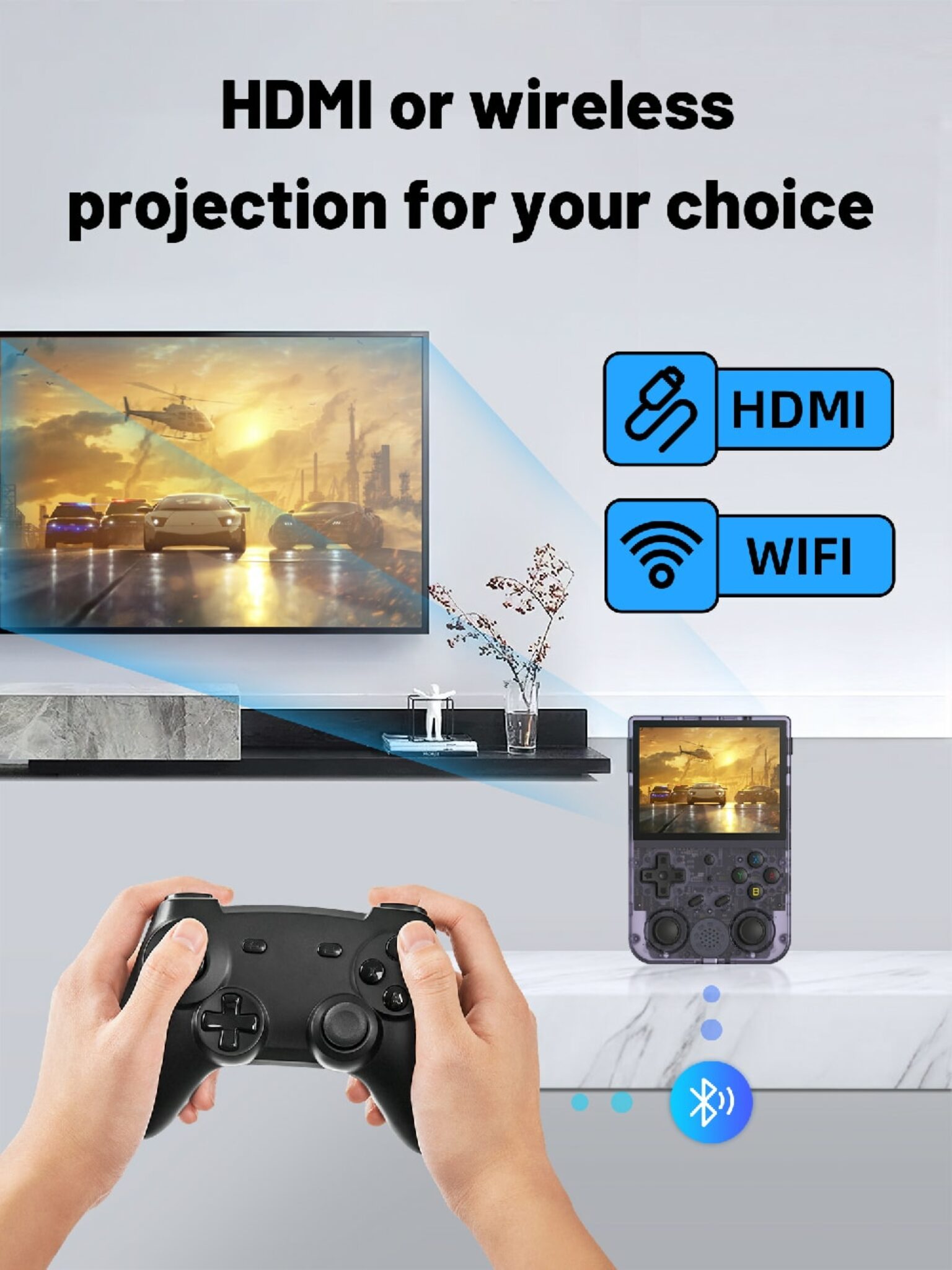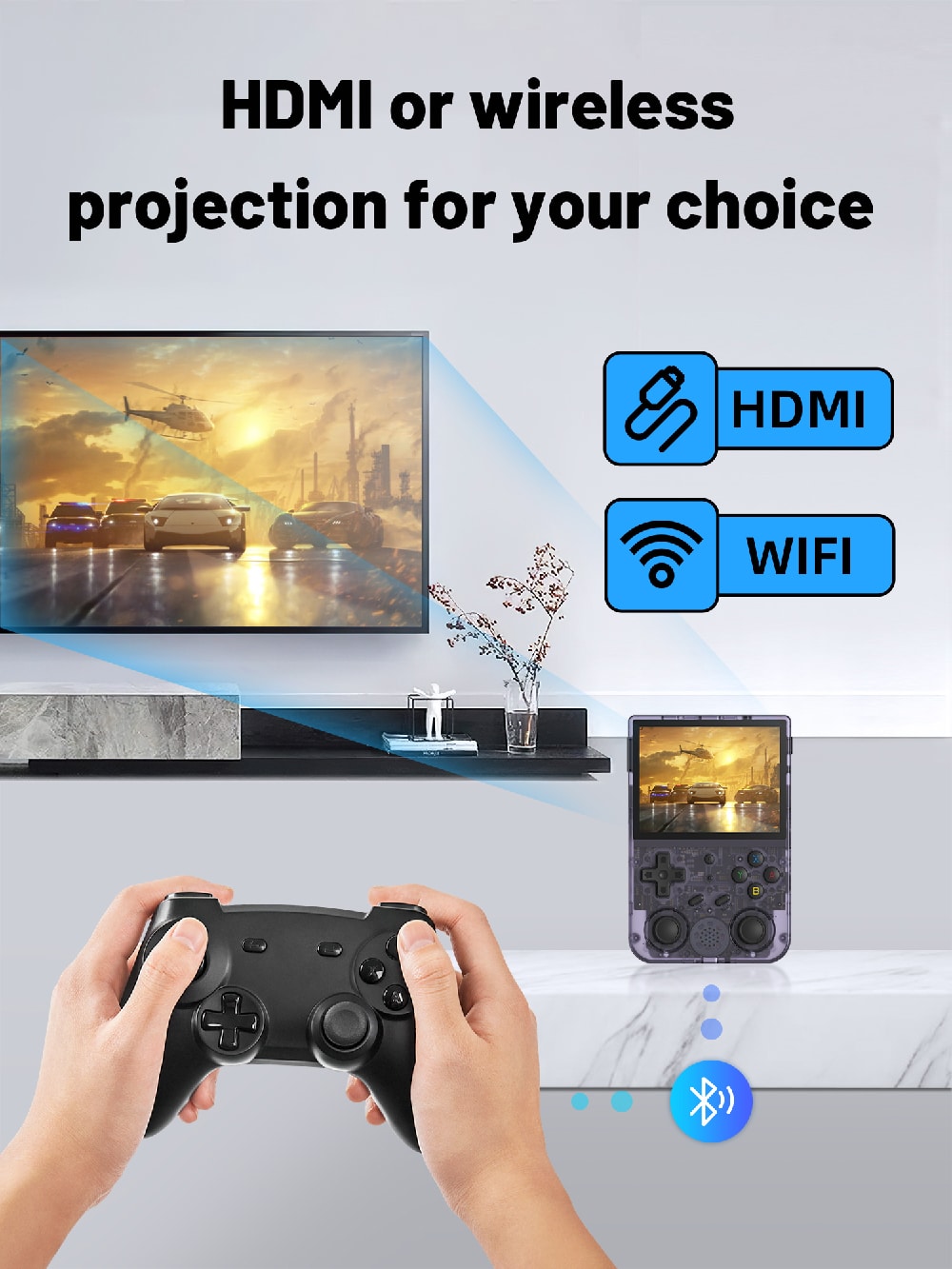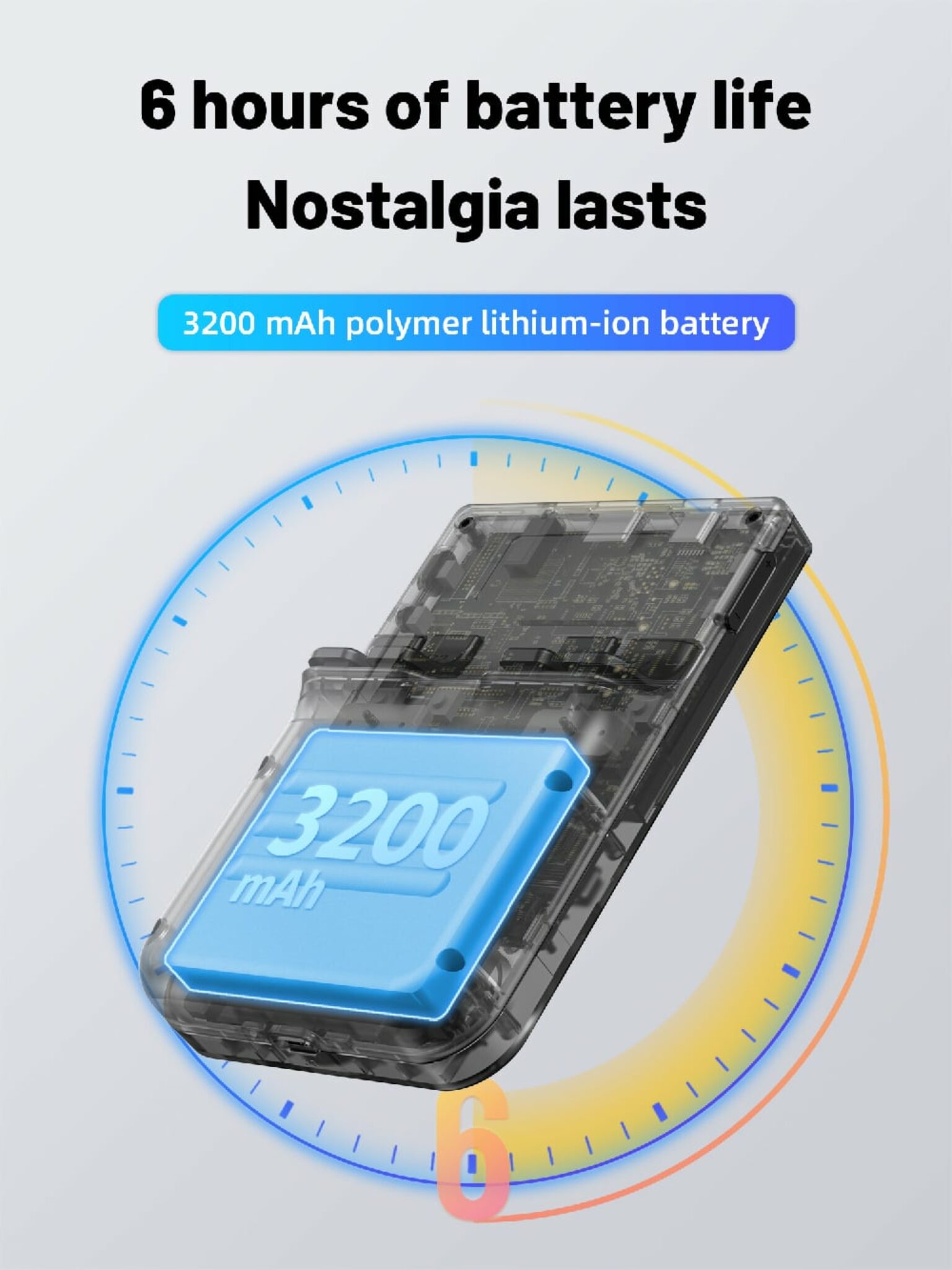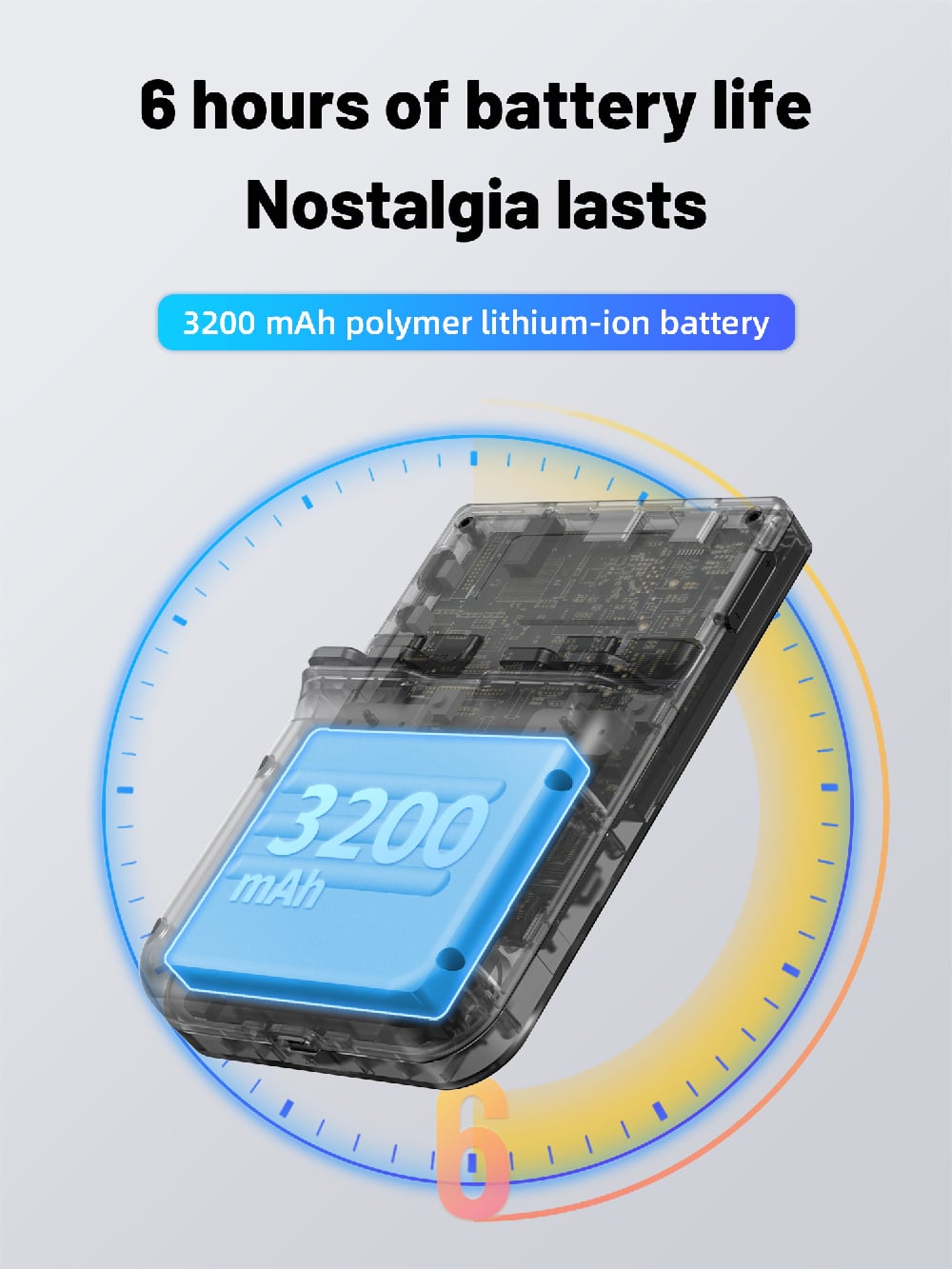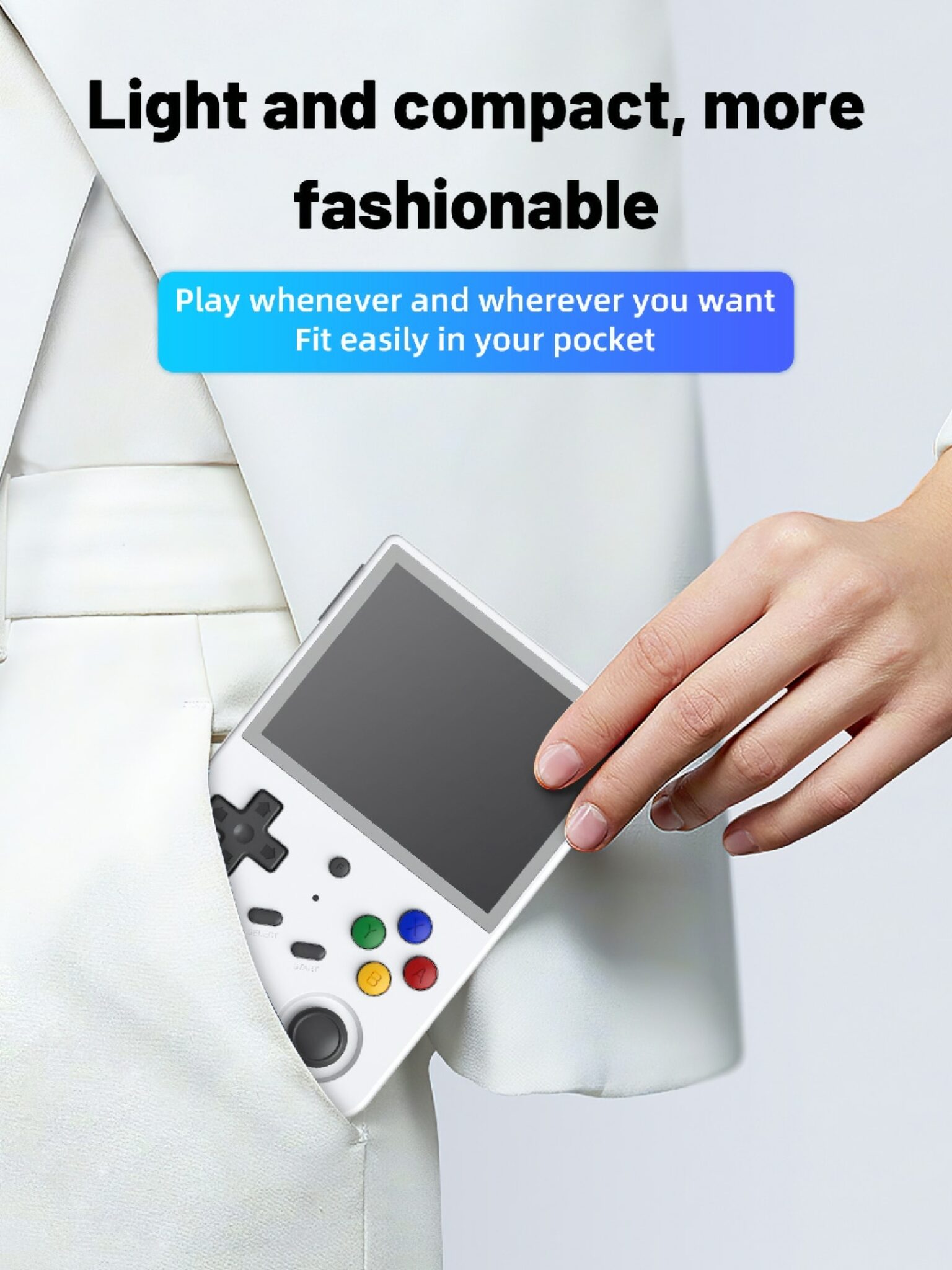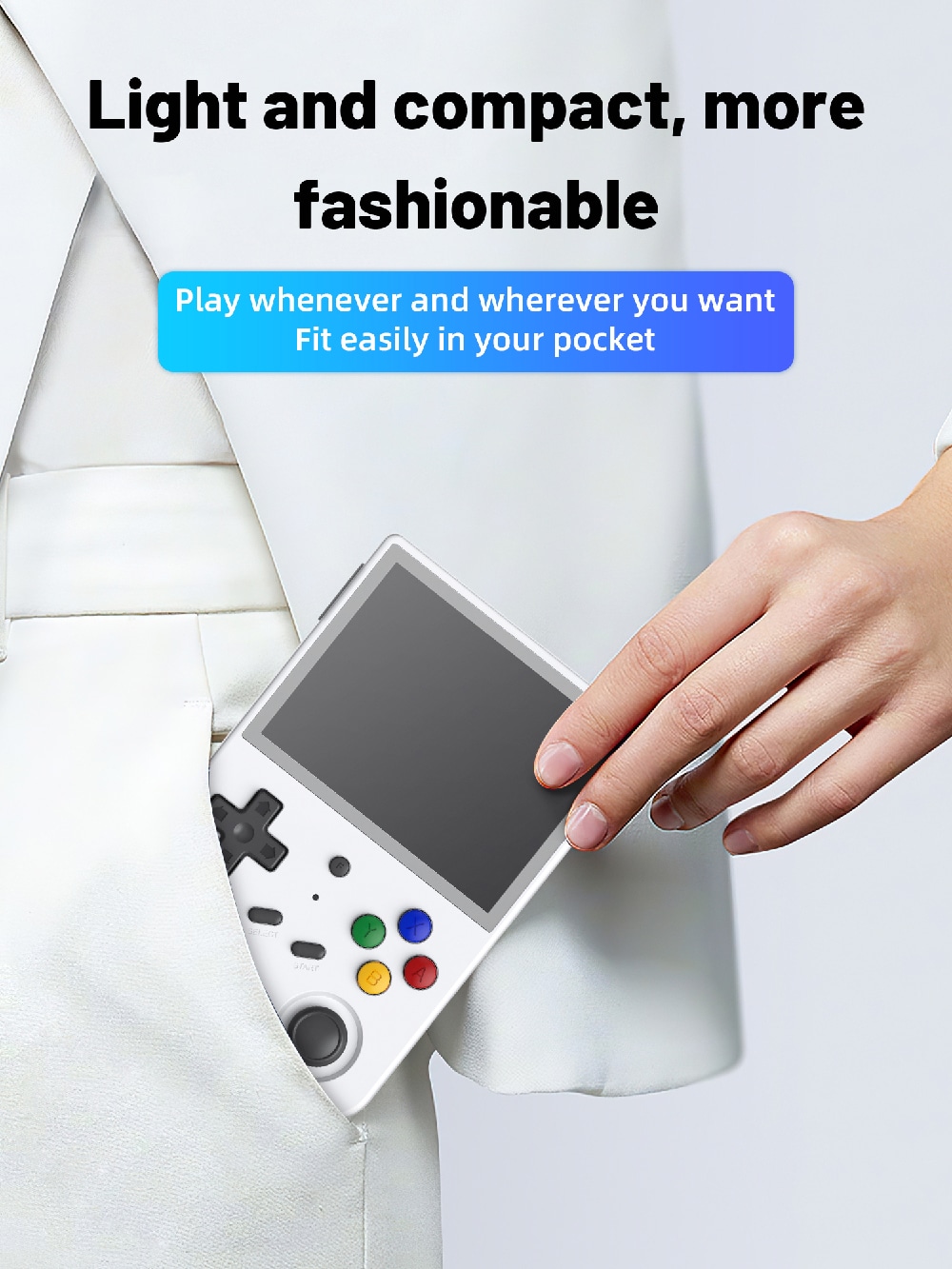 Technical Specifications
Processor
Brand
RockChip
Model
RK3566
Cores
4
Frequency
1.8 Ghz
Graphics Processor
Interface
Built-in
Brand
Mali
Model
G52 MP2 GPU
Display
Display Size
3.5"
Technology
IPS
Resolution
640x480
Battery
Technology
Li-Polymer
Capacity
3200mAh
Life
Up to 6 hours (depending on the usage)
Memory/Storage
RAM (Memory)
ROM (Storage)

16GB TF
32GB high-speed eMMC 5.1 + 16GB TF

Expandable
Micro SD Card Slot (Up to 512GB)
I/O Interface
USB
1x USB Type-C
HDMI
Mini HDMI
Dimension/Weight
Product Dimensions
(L x W x H): 12.6 x 8.3 x 2.1 cm
Product Weight
180gr
Package Dimensions
(L x W x H): 14.4 x 10.3 x 4.3 cm
Package Weight
350gr
Operating System
System
Package Includes
1x ANBERNIC RG353V/VS
1x USB Type-C Cable
1x Screen Protector
1x User Manual
1x 16GB MicroSD Card
1x 64GB MicroSD Card
Please Note
In line with the policy of continued development, the manufacturer reserves the right to amend the specifications without prior notification. The illustrations in the user manual are for reference only.
Reviews
Average product
Item arrived on time but very poorly packed, no protection and just put inside the plastic bag. Box was damaged and case had been misshapen. I like to keep the boxes in pristine condition for future selling so not happy how it was sent. 256GB SD Card purchased but anyone else I wouldn't recommend as this is unbranded and very cheap, computer has trouble with it every time. Just buy a branded one for roughly the same price from elsewhere. RG353V is ok but struggles with many games across the range. Better in the Android side but still not great. Would I recommend it, probably not and not at this price 😕
Thanks for your review. The box is designed to protect the device when in transit. However, ig you want the box in pristine condition, we can accomadate. There is a notes section when placing the order, so please use this to request the box be delivered in perfect condition. The 256gb card is a low cost item and the price reflects this. However, these cards work as intended.
ANBERNIC RG353V Handheld Gaming Console
Top tier gaming !!!!!
Only had for a few days but loving what this is capable of my sons put down his switch and has been playing all weekend A++++++
Sorprendido
Debo de reconocer que me tiene sorprendido esta maquinita. Soy de la generación del 75 y tener esta Anbernic en la mano me trae muchos recuerdos. Me encanta la jugabilidad y la fluidez con la que se mueven los juegos. El único "pero" es que con mi falta de vista me resulta complicado jugar a determinados juegos con elementos pequeños. Me soprende que tenga de todo en tan poco espacio....dos joystick, botoneras traseras, HDMI, dos ranuras microSD..... Resumiendo un juguete muy chulo que te puedes llevar para todos lados y echarte una partidita a cientos de juegos.
Very fun to use battery
Very fun to use battery lasts a good amount of time but depends what kind of game
ANBERNIC RG353V Handheld Gaming Console
£101.95Starting at £82.91 Incl. VATStarting at £69.09 Excl. VAT
You may also like…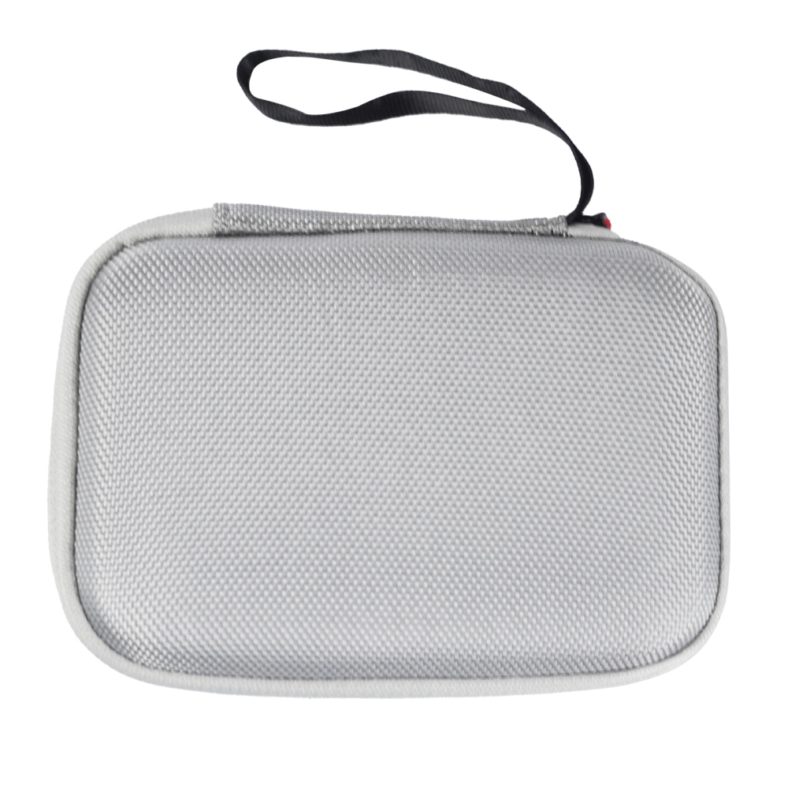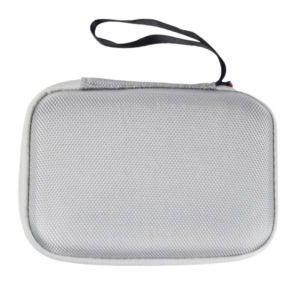 Official ANBERNIC Accessory
Durable external synthetic polymer shell
Soft fabric lining for added protection.
Specially designed for RG353V & RG353VS
Lightweight and portable
£

7.99 Incl. VAT
£

3.95 Incl. VAT