Anbernic Win600 Handheld Gaming PC
AMD Athlon Silver 3020e or 3050e processor
Up to 16 DDR4 RAM, Up to 1TB M.2 SATA SSD
High quality 5.94" IPS 1280×720 Display
Windows 10 Home edition

Dual-Band Wi-Fi & Bluetooth
Starting at £389.00 Incl. VATStarting at £324.17 Excl. VAT
Description
The Win600 PC gaming handheld is available in two processor models, AMD Athlon Silver 3020e 2 cores and 2 threads running up to 1.2GHz and the higher performing AMD Athlon Silver 3050e with 2 cores and 4 threads running up to 1.4GHz. Both models come with the AMD Radeon RX Vega 3 graphics.
Both models come with 8GB DDR4 RAM, upgradeable to 16GB. There is 128GB M.2 SATA SSD with an option for 256GB on the 3050e model.
The 3020e is available in Black case colour and the 3050e is available in Back and White. The PC gaming handheld measures 9.29 x 4.0 x  0.86 inches (23.6 x 10.3 x 2.2 cm) and weighs 490 grams. The display is a 5.94 inch touchscreen with a 1280×720 resolution. There is WiFi 5 and Bluetooth 4.2 for wireless communication. It is powered by two 4500mAh batteries providing 2 to 5 hours depending on the usage.
The Win600 PC gaming handheld has built in gaming controls including D-Pad and dual clickable analogue sticks. There are full gaming buttons, and dedicated Windows and Home buttons. An on-screen keyboard can be activated at any time if you need to input text.
It comes with Windows 10 Home edition, and you can alternatively install SteamOS and have a console style experience for your Steam library. The Win 600 gaming handheld is aimed towards gamers with a collection of older PC games which generally have lower system requirements. This does not mean the latest games will not work, it depends on the games requirements which you should check beforehand.
The Win 600 PC gaming handheld is also great for retro gaming with support for dozens of classic games consoles. You can relive classic games from vintage Atari right up to PSP era at amazing speeds!
The Win 600 represents great value for a Windows handheld when compared to the higher performance and priced handhelds. It is ideal for returning to your older unfinished game collection to finish where you left off, or even picking up cheaper older games in the Steam sales.
Technical Specifications
Operating Systems (OS)
Primary System
Windows 10 Home
Support Steam OS
Yes
Processor
Brand
AMD
Model

Athlon Silver 3020e
Athlon Silver 3050e

# Cores
2
Cooling
Active
Graphics Processor
Interface
Integrated
Brand
AMD
Model
Radeon RX Vega 3
Display
Panel Technology
IPS
Touch-Screen
✓
Size
5.94"
Screen Resolution
1280x720
Points touch
10
Memory (RAM)
Capacity
Technology
DDR4 : 2400Mhz
Storage (ROM)
Capacity
Technology
M2.SATA 2242 SSD
I/O Interface
USB
1x USB 3.0
Type C
1x USB 3.1
Video
HDMI ; DisplayPort
Audio
3.5mm Headphone
Speaker
Stereo Speakers
Battery
Capacity
2x 4500mAh
Voltage
8.7V
Longevity
5 Hours (Depending on usage)
Software Included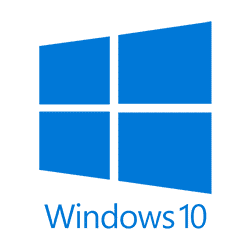 Windows 10 OS
The most used Operating System on the planet. That's for a reason
Package Includes
1* User manual
1* USB Charging Cable
1* Quick charging adapter
Please Note
In line with the policy of continued development, the manufacturer reserves the right to amend the specifications without prior notification. The illustrations in the user manual are for reference only.
Reviews
Anbernic W600 few hours
A quite good device, low specs at an honest price. Cheap plastic chassis. Unfortunately I was not able to play my preferred game, perhaps for driver issues.
Anbernic Win600 Handheld Gaming PC
Starting at £389.00 Incl. VATStarting at £324.17 Excl. VAT