AYA NEO PRO Handheld Gaming PC
AMD® Ryzen™ 7 4800U w/ AMD Radeon™ Graphics
16GB Dual-Channel LPDDR4x @ 4266Mhz
1TB High-Speed PCI-E NVMe SSD
7″ H-IPS Touchscreen Display
WiFi 6E & Bluetooth 5.1 Support
Starting at £999.95 Incl. VATStarting at £833.29 Excl. VAT
Description
If you fancy even more power, the AYA NEO PRO has you covered. Expanding on the 2021's AYA NEO, and coming with an AMD Ryzen 7 Processor, the AYA NEO PRO is a truly portable windows gaming handheld.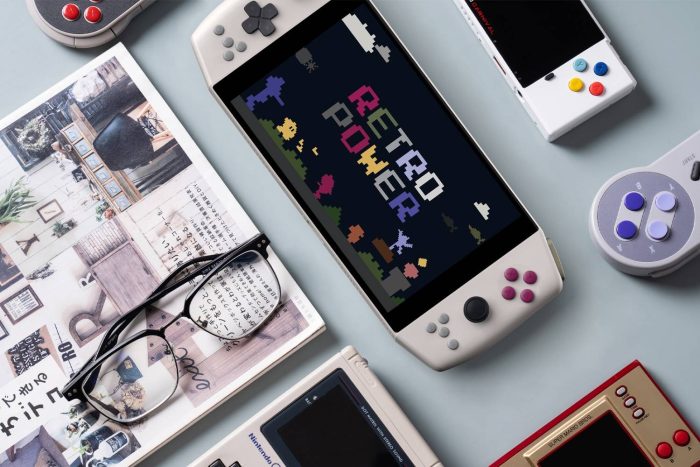 With the PRO line-up, there is now a stunning "Retro Power" model available for all retro gaming lovers out there.
Technology may have evolved, but when you pick up the AYA NEO PRO you realise really how much it has. And for the better.
There has been extra thought put into designing the "Retro Power" model to resemble previous consoles for that authentic retro feeling. But that's where it stops, after you pick it up and game on it, you realise that this isn't a old console.
Design isn't the only upgrade in the AYA NEO PRO – The processor is now an AMD Ryzen 7 – 4800U. This will ensure that your games run smoothly while being energy efficient.
The AMD Ryzen 7 is built on TSMCs 7nm FinFET architecture to deliver great performance while being energy efficient. The Ryzen 7 4800U comes with 8 cores, which can boost up to 4.2Ghz when under heavy load.
The AYA NEO Pro comes with a fan that makes sure your powerful AMD Ryzen 7 Processor doesn't get too steamy.
Fast RAM and Plenty of Storage
Sporting 16GB of fast LPDDR4x memory and up to 2TB*2  of NVMe Solid State Storage. This will make sure you have plenty of space for all your favourite games and retro games, and that you can open more than 1 Chrome tab at once.
Play your favourite games on the go with the AYA NEO PRO *1
1* – The games shown will run, however – The user should make settings adjustments to achieve desired performance.
2* – 2TB version of AYA NEO PRO is not currently available.
Technical Specifications
Software
OS
Windows 10 Home
Security
PIN
Processor
Brand
AMD
Model
Ryzen™ 7 4800U
Litography
7nm
# Cores
8
# Threads
16
Turbo Frequency
4.2 Ghz
Cache
8MB L3 Cache
Graphics Processor
Interface
Integrated
Brand
AMD
Model
Radeon™ Graphics
Turbo Frequency
1750 Mhz
DirectX Support
✓
OpenGL Support
✓
Display
Panel Technology
H-IPS
Surface
Glass
Touch-Screen
✓
Size
7"
Screen Resolution
1280x800
Pixels/Inch
215 PPI
MEMORY (RAM)
Capacity
16GB
Technology
LPDDR4x @ 4266Mhz - Dual Channel
STORAGE (ROM)
Capacity
1TB, Replaceable
Technology
NVMe
Bus Specification
PCIe Gen 3.0 x 4
Transfer Protocol
NVMe 1.3 & AHCI
I/O Interface
USB
3x USB Type-C 3.2 Gen 2
Video
2x USB Type-C 3.2 Gen 2 (DP 1.4 & PD Charging)
Audio
1x 3.5mm Headphone&Microphone Combo
Input
Keyboard
Windows Software
Mouse
Via Joystick
(Gaming) Joystick
Dual
(Gaming) Buttons
D-Pad with independent buttons, Gaming Buttons
(Gaming) Vibration
Dual-Motor
Software Included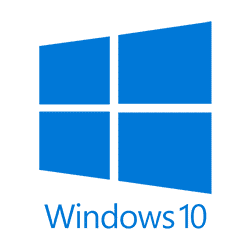 Windows 10 OS
The most used Operating System on the planet. That's for a reason
Package Includes
1 * USB Type-C Cable
1 * Power Adapter
1 * User manual
Please Note
In line with the policy of continued development, the manufacturer reserves the right to amend the specifications without prior notification. The illustrations in the user manual are for reference only.
Reviews
Great!
I got this at £550 down from £1200-ish ... I don't see a downside with this. Great value for the money, plays GTA5 at high details 60fps smooth like butter. I would probably not spend over a grand for a gaming handheld at any hardware specs. The aya software is a bit buggy but it's not a problem
Super great PC
Brillint little device. My favourite bit of tech.
Bad experience
bad experience in the purchase, they do not include customs clearance in the price, they did not notify you at the time of purchase and I think it is too important.
Thank you for taking the time to provide feedback regarding your recent purchase. I do hope the device is working well and any issues with it feel free to contact us at [email protected].
We apologize for any inconvenience you experienced, but we would like to clarify the issue you mentioned.
At our checkout process, we clearly state, 'Please note: All orders are shipped from the United Kingdom. If you live outside the UK, as per our Terms and Conditions, you are required to pay all duties and taxes upon import into your country.' This information is also provided on the product pages under the 'Shipping' section, where it states, 'Prices do not include VAT/TAX – The customer will be responsible to clear customs and pay appropriate VAT/TAX in their countries.'
Additionally, our comprehensive Terms and Conditions outline the responsibility of customers regarding VAT/TAX in their specific locations. We state, 'Customers in the European Union and Canada might be required to clear customs and pay the appropriate import taxes in their respective countries. For our customers in the United States, rest assured that no import taxes will be applied.'
We understand that this information may have been overlooked, and we apologize for any confusion caused. Our aim is to be transparent about the costs associated with customs clearance, and we strive to ensure that customers are aware that import fees will be their responsibility.
We value your feedback and will consider it as an opportunity to improve our communication further. Should you have any further questions or concerns, please don't hesitate to reach out to our customer support team. We are here to assist you.
Kind regards,
Jack
Excellent product price and service
Excellent product price and service
The delivery took a day
The delivery took a day but that was royal mails fault due to strikes but handling was good
AYA NEO PRO Handheld Gaming PC
Starting at £999.95 Incl. VATStarting at £833.29 Excl. VAT