Intel® Celeron® Processor J4125, 2.7GHz cTDP: 10W
8GB DDR4, 128/256GB SATA
Intel® UHD Graphics 600
Dual monitor support; 4K@30Hz
Wi-Fi 5 & Bluetooth 4.0 ; USB 3.0
£130.95Starting at £118.94 Incl. VATStarting at £99.12 Excl. VAT
Description
Tired of how much space your old tower PC is taking up? Want something more energy-efficient in order to save on your electricity bill? In this case, look no further than the Beelink GK Mini, the newest mini-PC from Beelink, creators of popular models like the GT-R, SEi 10, and the GT King. 
The Beelink GK Mini is powered by an Intel Celeron J4125, capable of running up to 2.7GHz in frequency. The power of Intel Celeron also brings with it an extremely low TDP of approximately 10W, making the GK Mini a highly energy-efficient mini-computer that works perfectly as a PC for the home and/or office. 
The Beelink GK Mini also features 8GB of fast SO-DIMM DDR4 RAM and 128GB or 256GB of speedy M.2 SATA SSD storage which will enable fast loading for all your apps, shows and more. You can also expand the storage further with a 2.5-inch SATA hard drive or solid state drive for additional storage at 
At approx. 256 grams and 115x102x43mm in size, the GK Mini lives up to its name as a truly portable mini-PC, easily able to fit into any environment thanks to both its size and its ability to be mounted to a wall or monitor. 
Despite its small size, the GK Mini does not sacrifice connectivity options either. It features four USB 3.0 ports and a 3.5mm audio jack, enabling you to connect multiple peripherals simultaneously.  
There is also a Gigabit RJ45 ethernet port, as well as Wi-Fi 5 and Bluetooth 4.0 built into the device for a variety of wireless and wired network connectivity options straight out of the box. 
Technical Specifications
Softwares
OS
Windows 10 Professional
Security
PIN/Password
Processor
Brand
Intel
Model
Celeron® Processor J4125
Litography
14 nm
# Cores
4
# Threads
4
Base Frequency
2.00 Ghz
Turbo Frequency
2.70 Ghz
Cache
4 MB
More Info
Here
Graphics Processor
Interface
Integrated
Brand
Intel
Model
Intel® UHD Graphics 600
Base Frequency
250 Mhz
Turbo Frequency
750 Mhz
DirectX Support
12
OpenGL Support
4.5
Intel® Quick Sync Video
✓
Memory (RAM)
Capacity
8GB
Technology
DDR4
Storage (ROM)
Capacity
128GB/256GB (Depending on the model purchased)
Technology
M.2 SATA SSD
Expandable
2.5" HDD/SSD Bay
Network
Ethernet
10/100/1000M Ethernet Adapter (RJ45)
Wi-Fi
802.11a/ac/b/g/n/ac Module – Dual-Band
Bluetooth
4.0
I/O Interface
USB
4x USB Type-A 3.0 Port
Video
2x HDMI 2.0 Port (4K@60Hz)
Audio
2x HDMI 2.0 Port (4K@60Hz) ; 3.5mm Headphone Jack
Power
Power Adapter
Dimension/Weight
Product Dimensions
(L x W x H): 11.5 x 10.2 x 4.3 cm / 4.5 x 4.0 x 1.69 inches
Product Weight
720g / 1.65lb
Software Included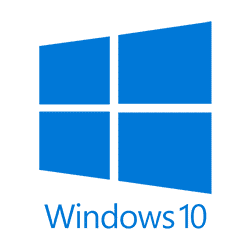 Windows 10 OS
The most used Operating System on the planet. That's for a reason
Package Includes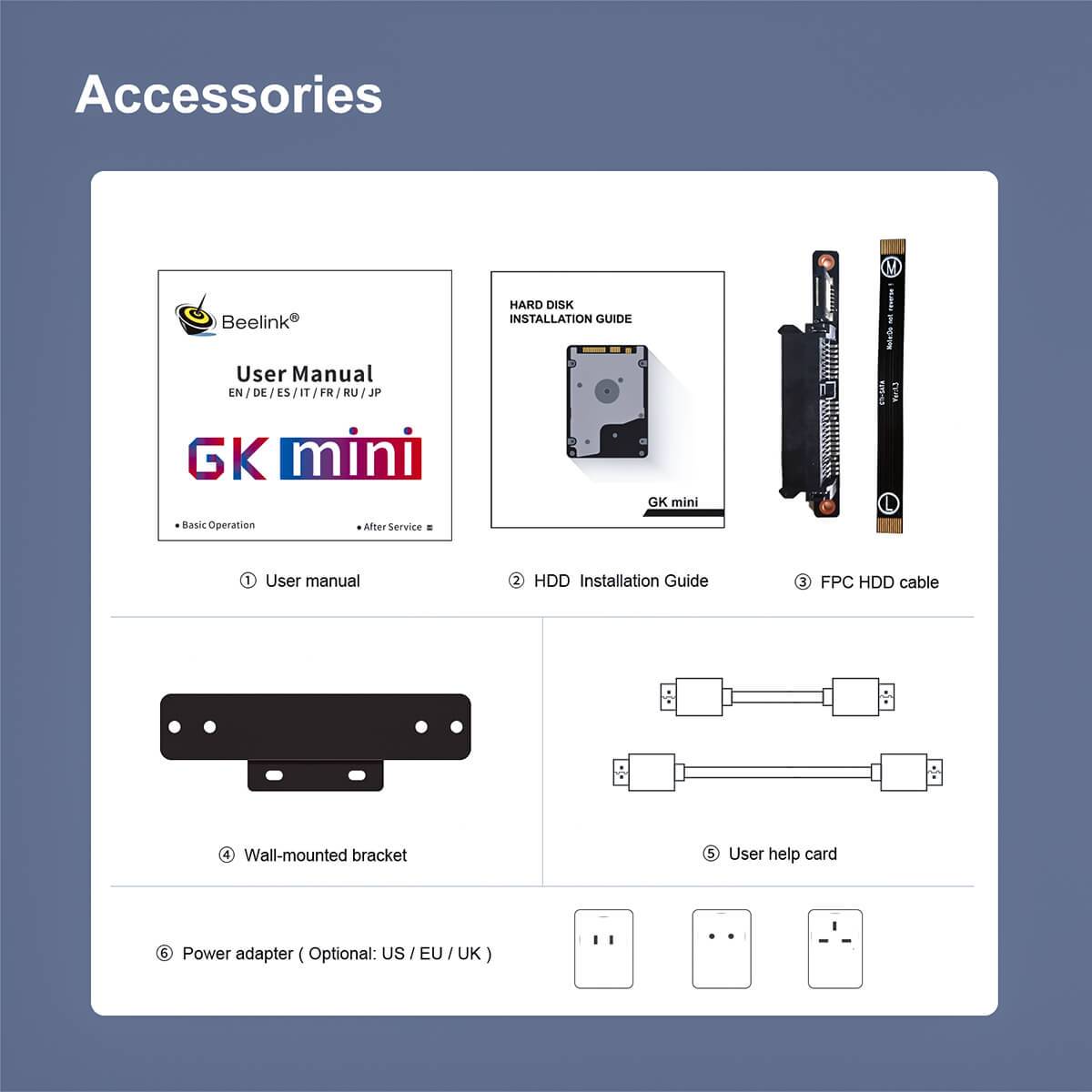 1 * User Manual
1 * HDD Installation Guide
1 * FPC HDD Cable
1 * Wall-mount bracket
1 * HDMI Cable
1 * Power Adapter
Please Note
In line with the policy of continued development, the manufacturer reserves the right to amend the specifications without prior notification. The illustrations in the user manual are for reference only.
Reviews
Very Happy with product and
Very Happy with product and customer service
Very Happy with product and
Very Happy with product and customer service
Beelink GK Mini
Device was acquired to run an Astronomical Observatory and needed to be low power (able to run off 12 volt observatory power supply).
The quad core Celeron J4125 processor 8GB's ram and 256GB M.2 SSD copes well with the loads resulting from running DSO acquisition software (N.I.N.A) and associated hardware and drivers and I would strongly recommend this device for this purposes.
One thing to watch out for is BIOS version. My unit was supplied with Bios American Megatrends Inc. GB6 0.03, 06/04/2021 which contained a bug preventing the device from booting normally. This is documented on the beelink website. There is a bios update to version American Megatrends Inc. GB6 0.03, 25/05/2021 available from the Beelink website that fixes' the issue. Would have been 5 stars if not for the bios issue.
A great pc
An excellent, space-saving pc with lots of ports for extra connections.
£130.95Starting at £118.94 Incl. VATStarting at £99.12 Excl. VAT