Beelink SEi 12 Windows 11 mini PC
Intel® Core™ i5-1235U – @ 4.40GHz, TDP: 12-55w
up to 64 GB Dual Channel DDR4, up to 2TB M.2 NVMe SSD
Intel® Iris® Xe Graphics eligible
Dual screen display support; 4K@60Hz
Wi-Fi 6 & Bluetooth 5.2; USB 3.0, Type-C
Starting at £440.95 Incl. VATStarting at £367.46 Excl. VAT
Description
The Beelink SEi 12 features the 12th gen Intel processor which has eight efficient cores and two performance cores for the best combination of mini PC performance.
The Beelink SEi 12 has the Intel 12th generation i5-1235U processor with the 8+2 combined Cores and 12 Threads for high end performance at 4.4Ghz up to 55W TDP. It is the perfect mini PC for your daily workload in the home or office.
The Beelink SEi 12 comes with up to 64GB DDR4 RAM and 2TB m.2 NVMe SSD .The RAM and storage provide plenty of space for Windows 11 and your software on the mini PC.
The Beelink SEi 12 mini PC has support for USB Type-C on the front, with USB 2.0 on the back for peripherals. It also has two HDMI ports for out to dual monitors at 4k 60Hz, great for working with multiple software and windows open simultaneously.
The mini PC supports WiFi 6 and Bluetooth 5.2 for fast and reliable wireless connectivity. For wired data on the Beelink SEi 12 there is gigabit ethernet.
Measuring only 4.9 x 4.4 x 1.6 inches (12.6 x 11.3 x 4.2 cm), the Beelink SEi 12 mini PC takes minimal space on your desktop or TV stand
The Beelink SEi 12 is ideal for those that desire a mini PC that is best suited to software that requires high performance where the efficient and performance cores can handle your daily workload at the home or office environment.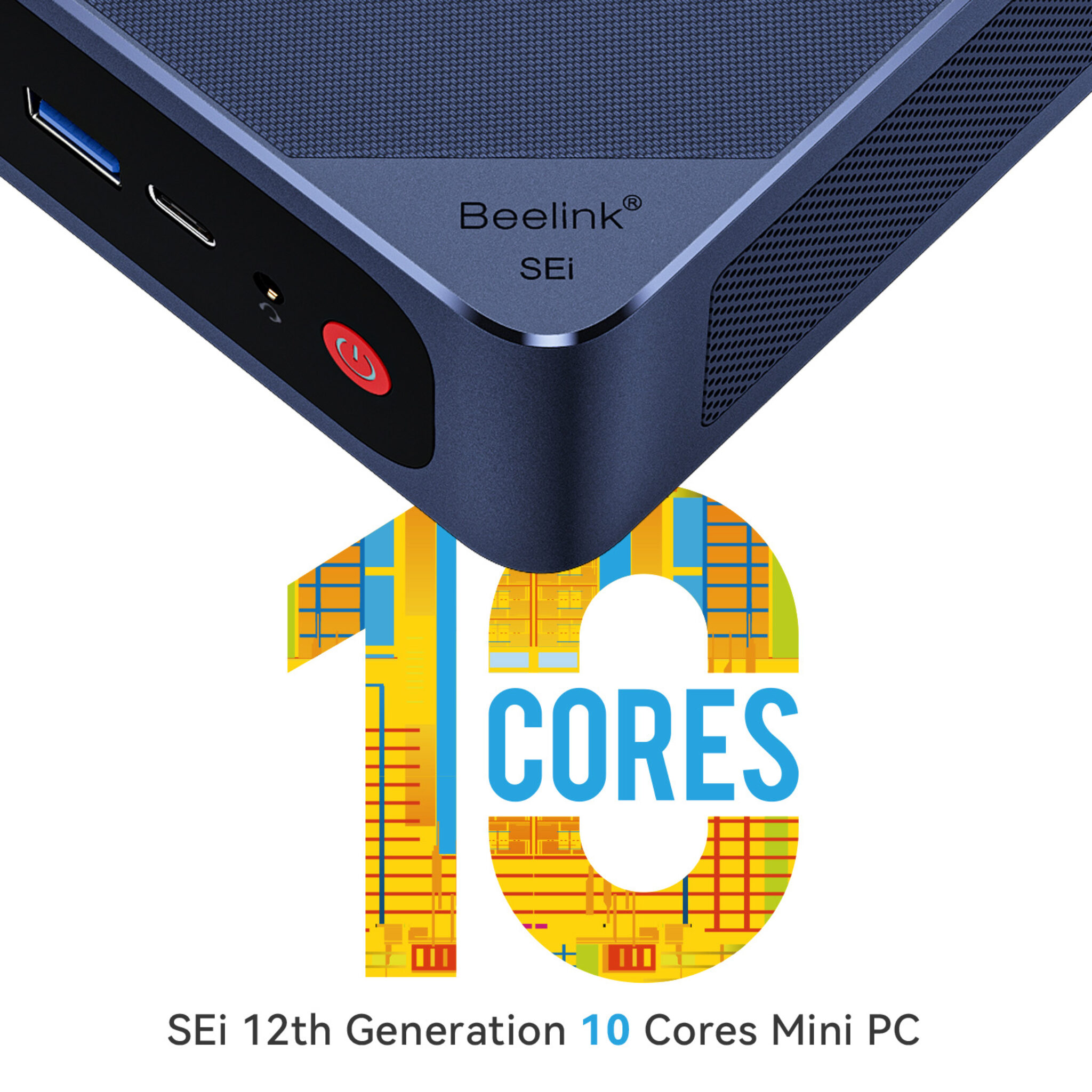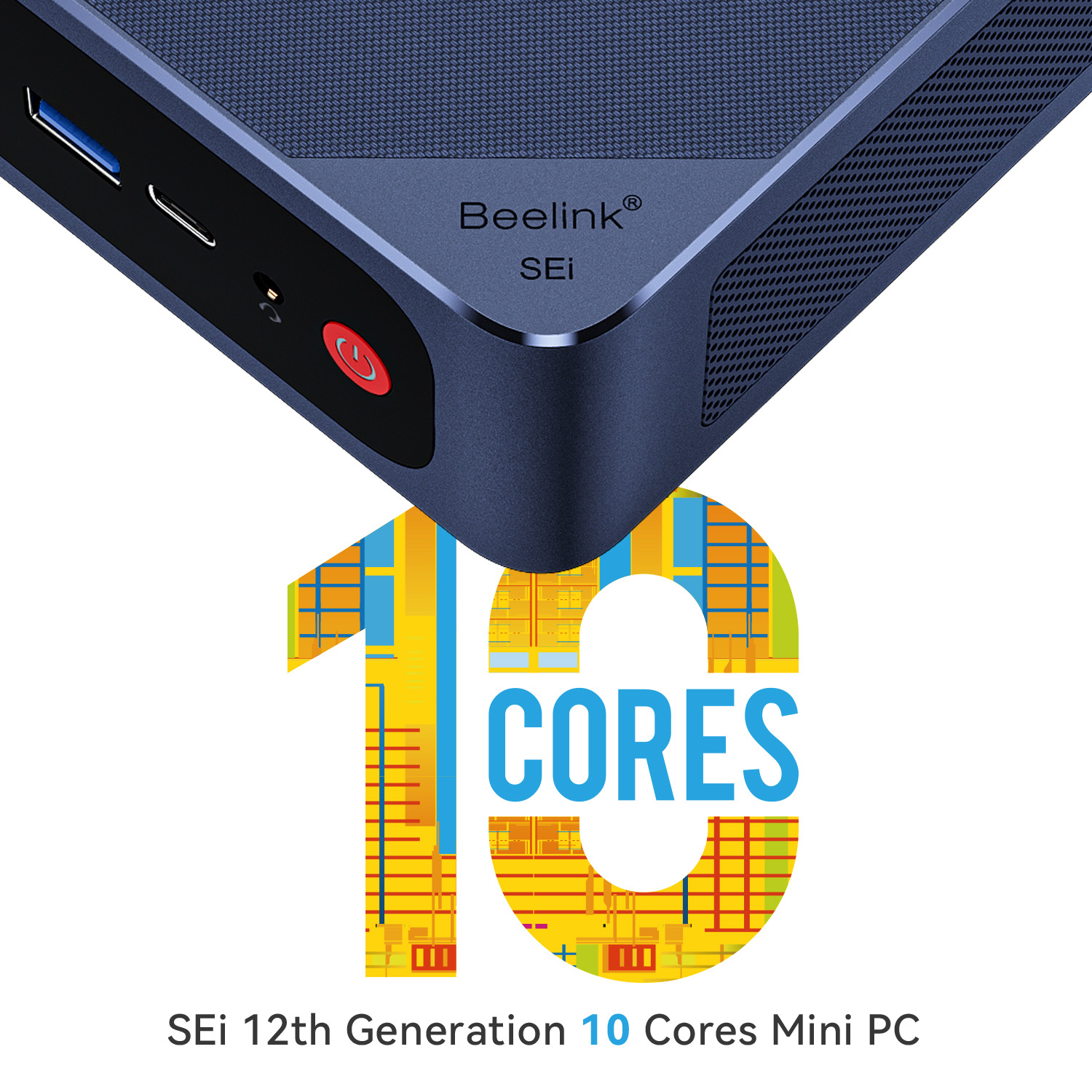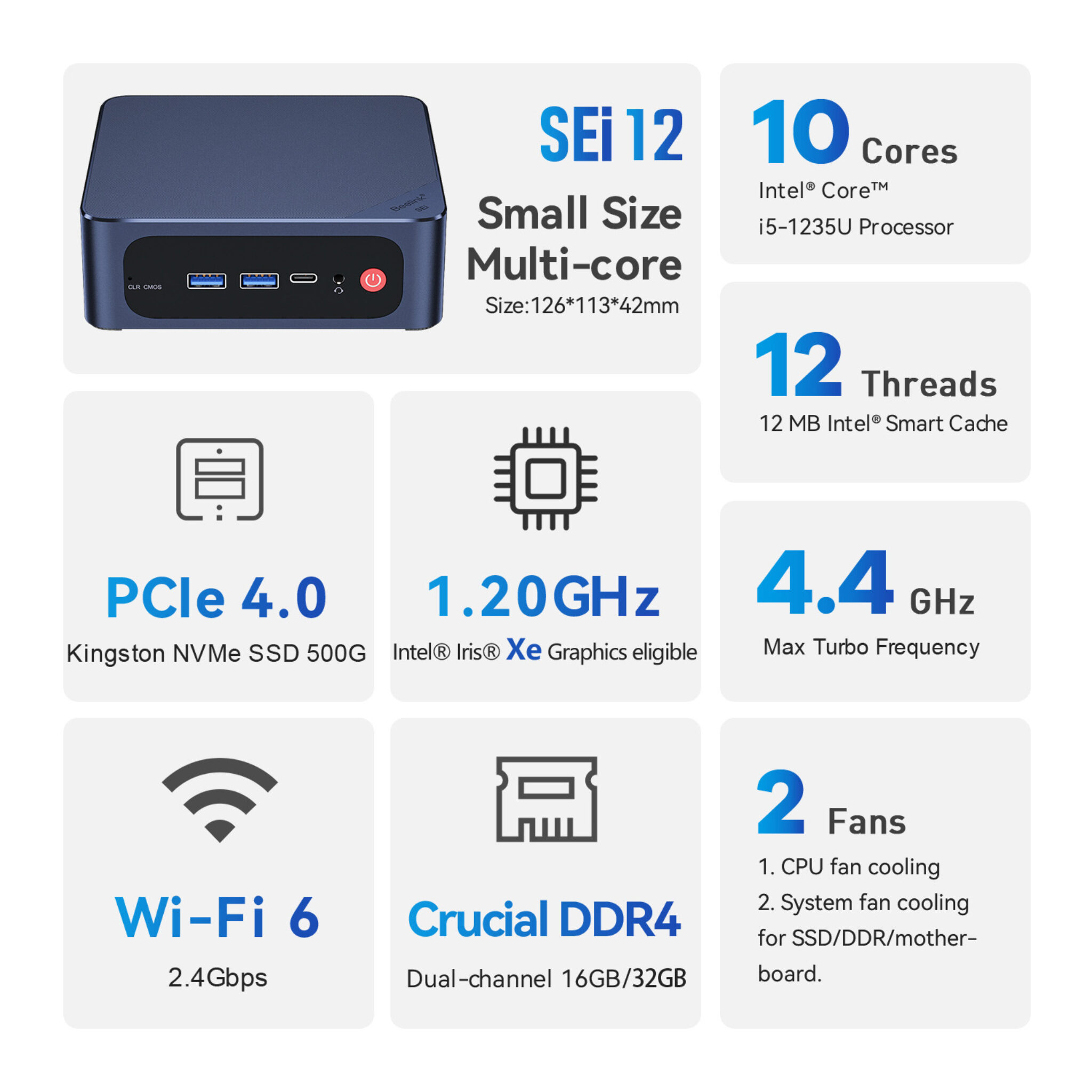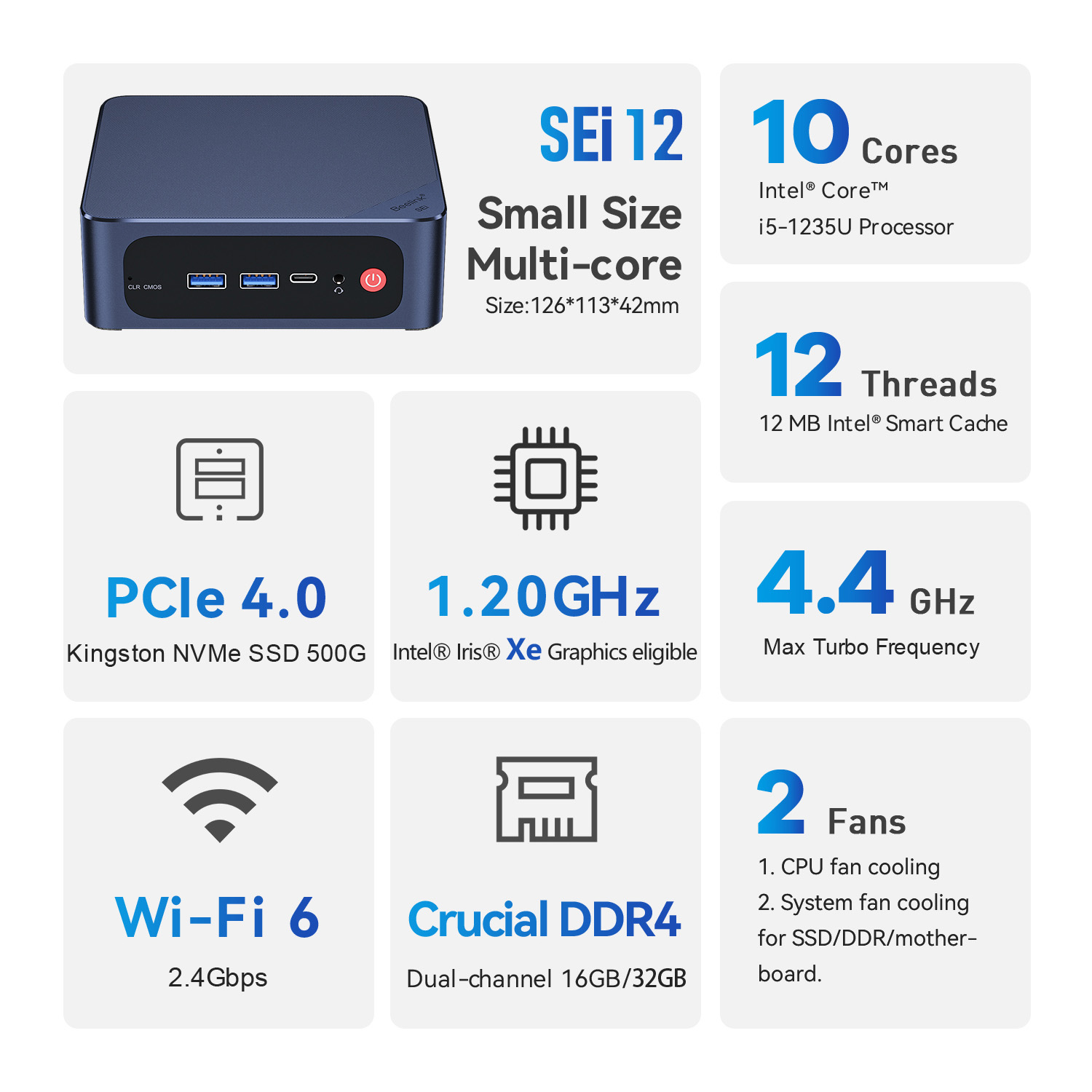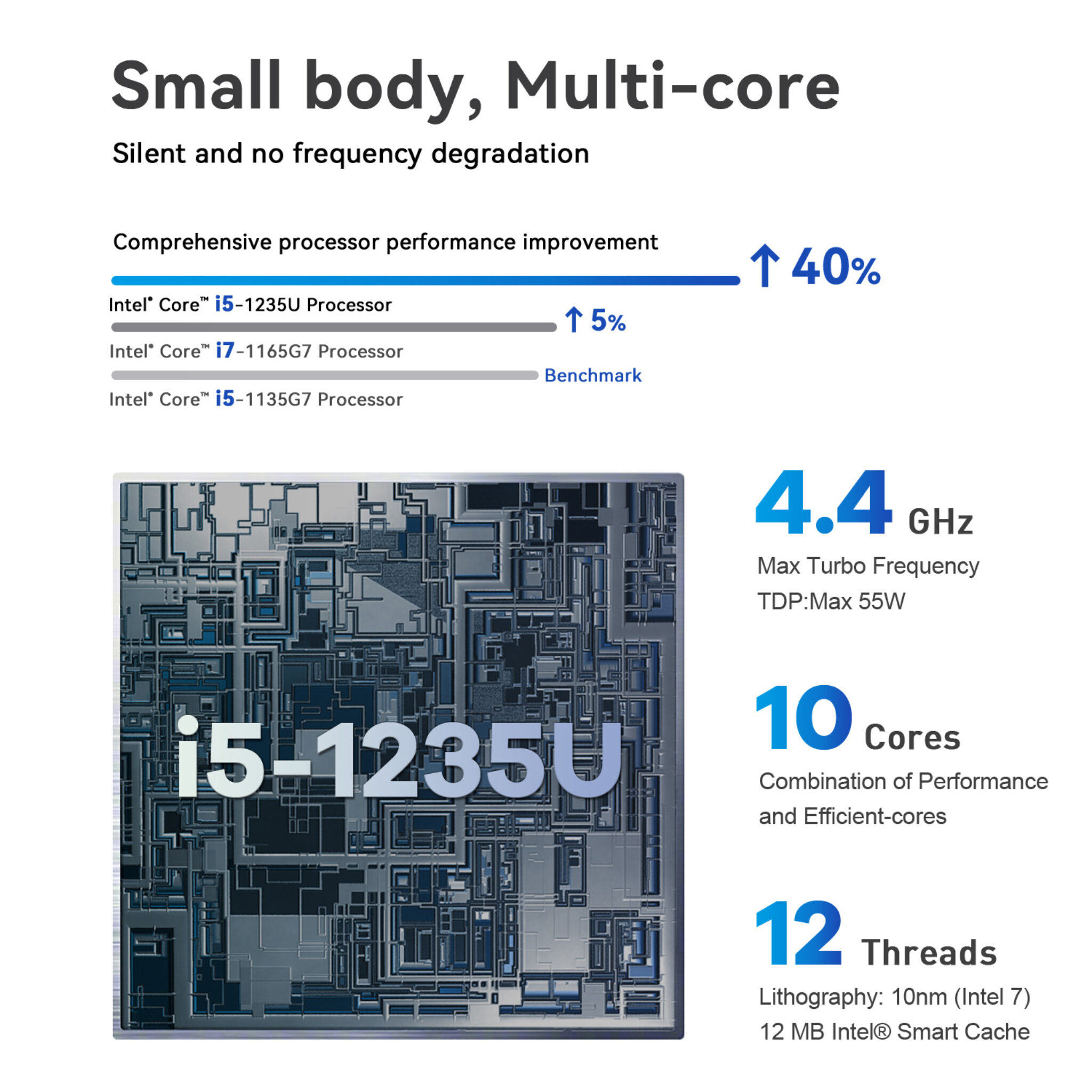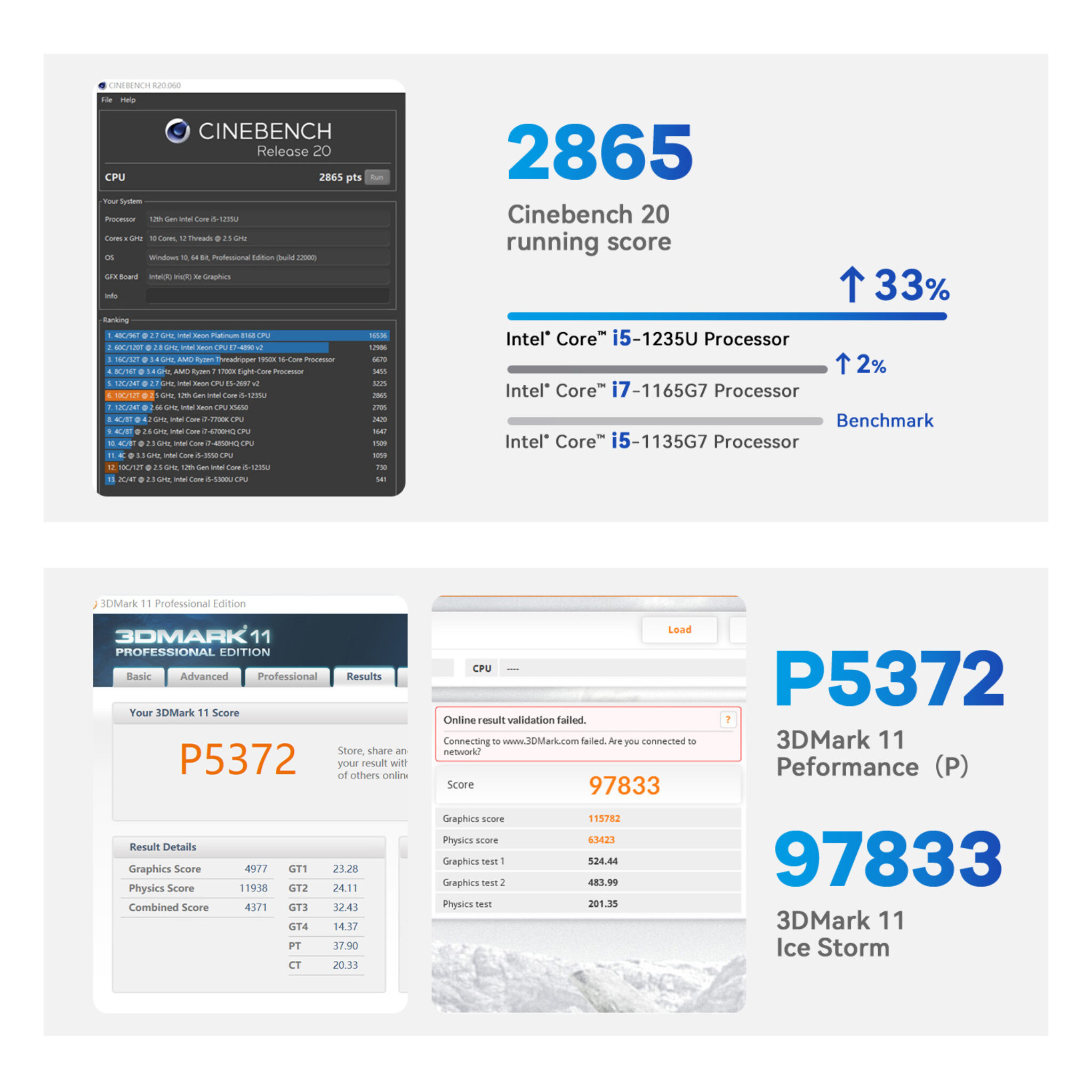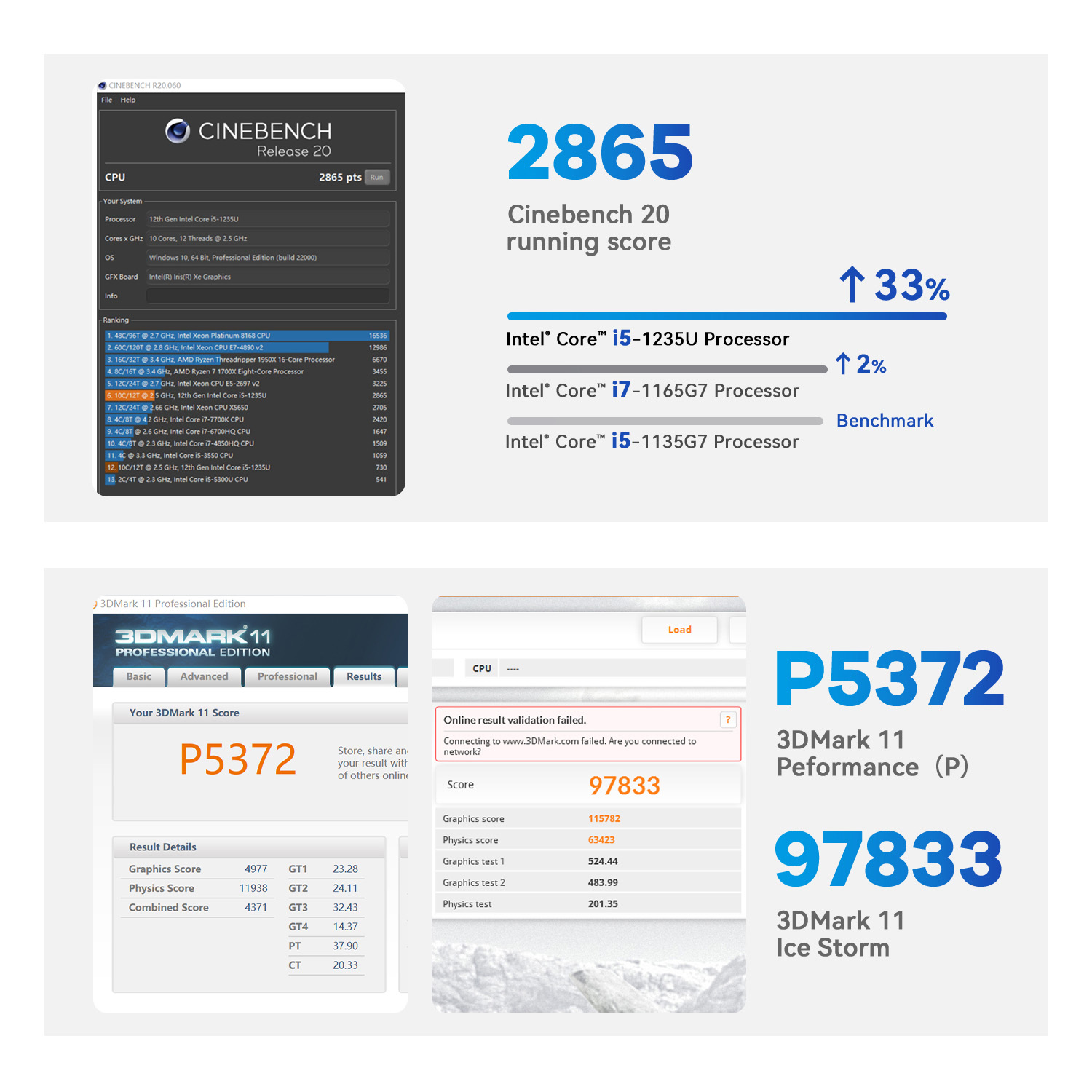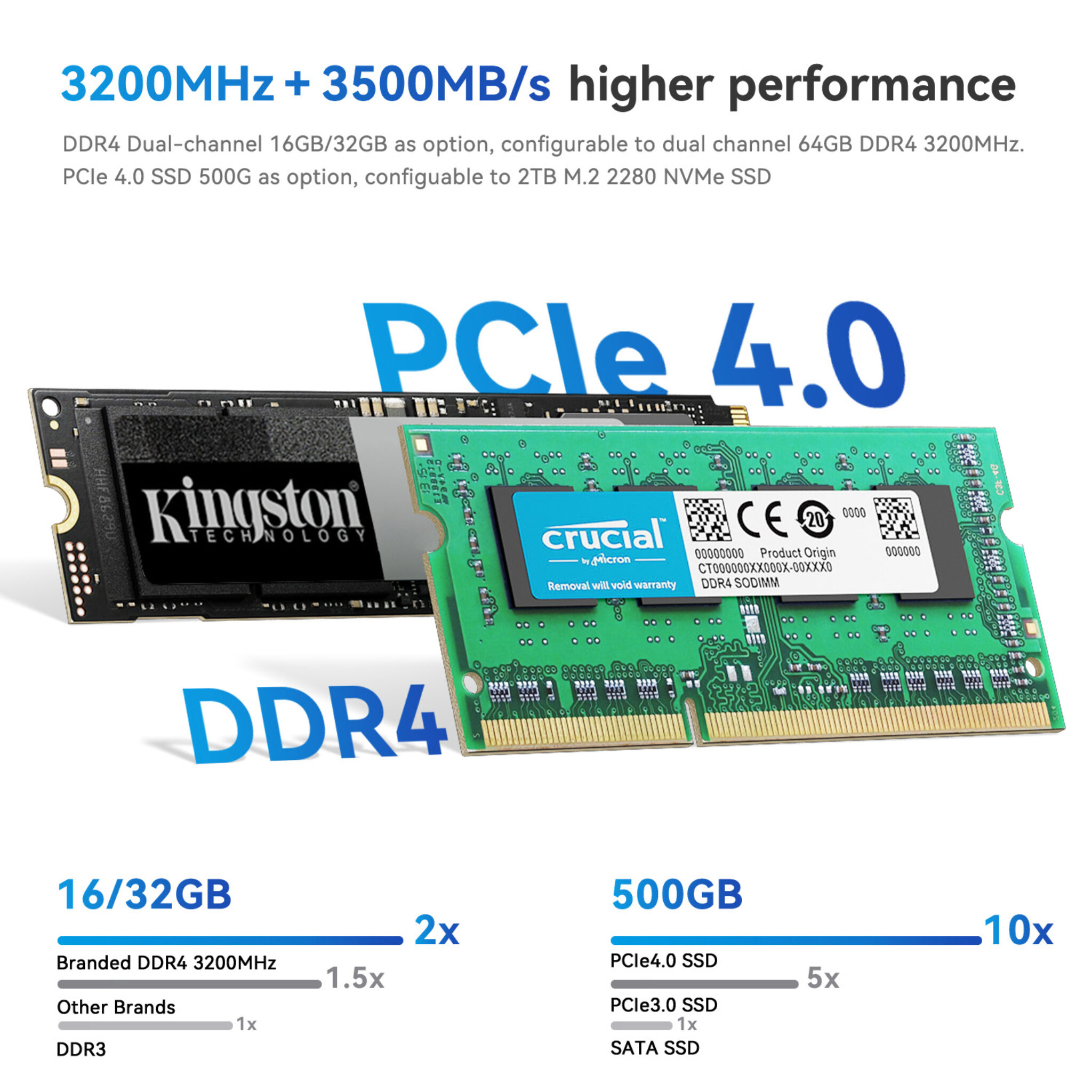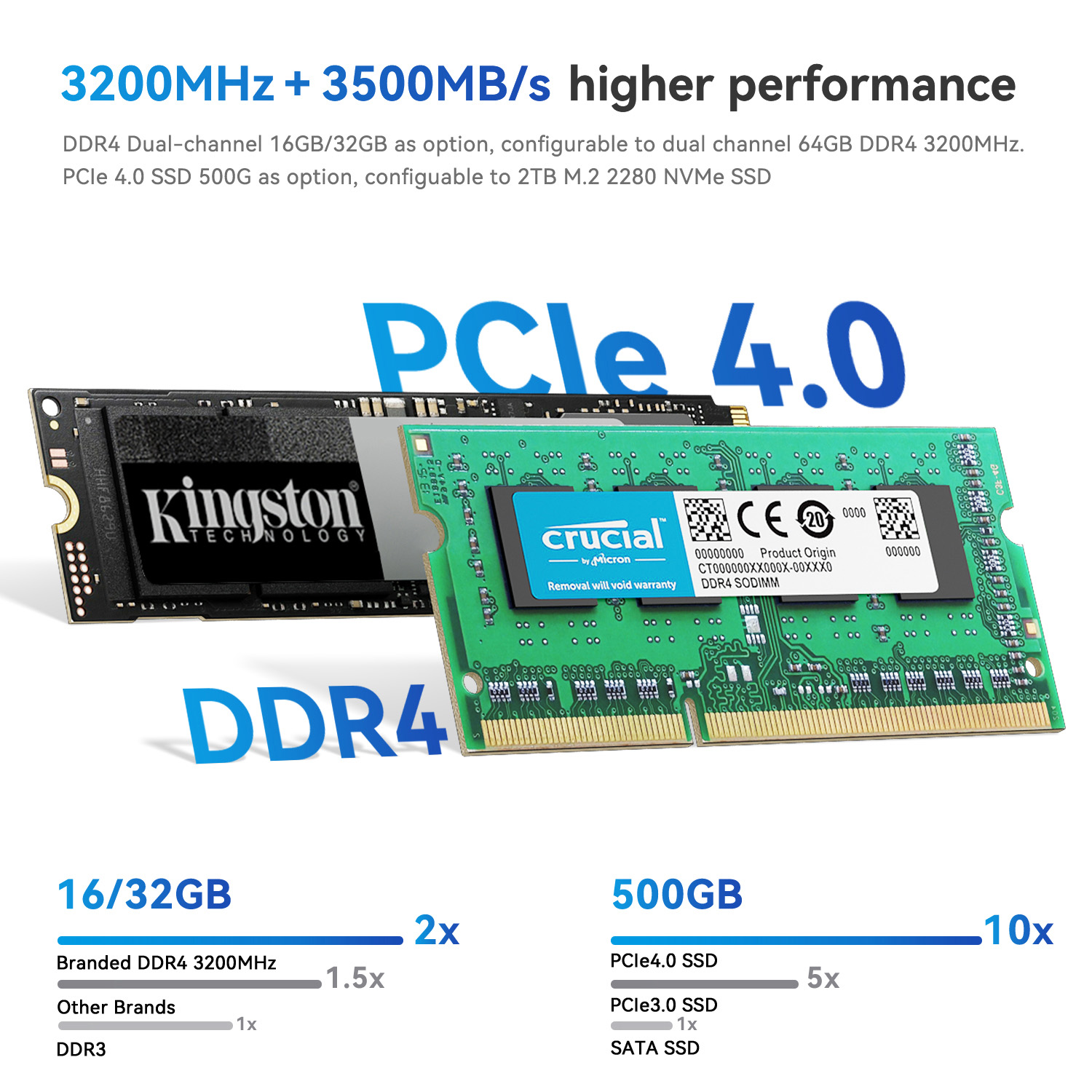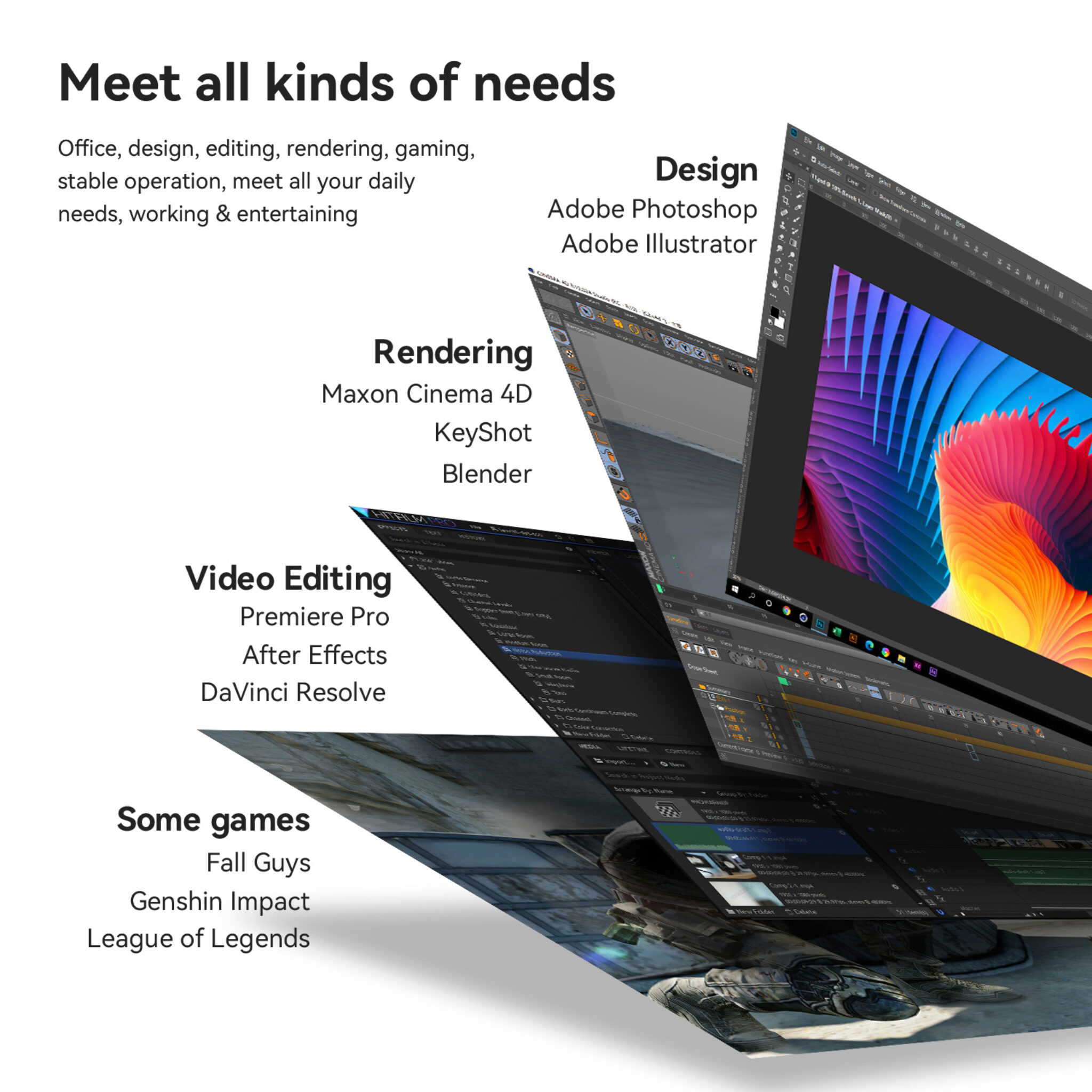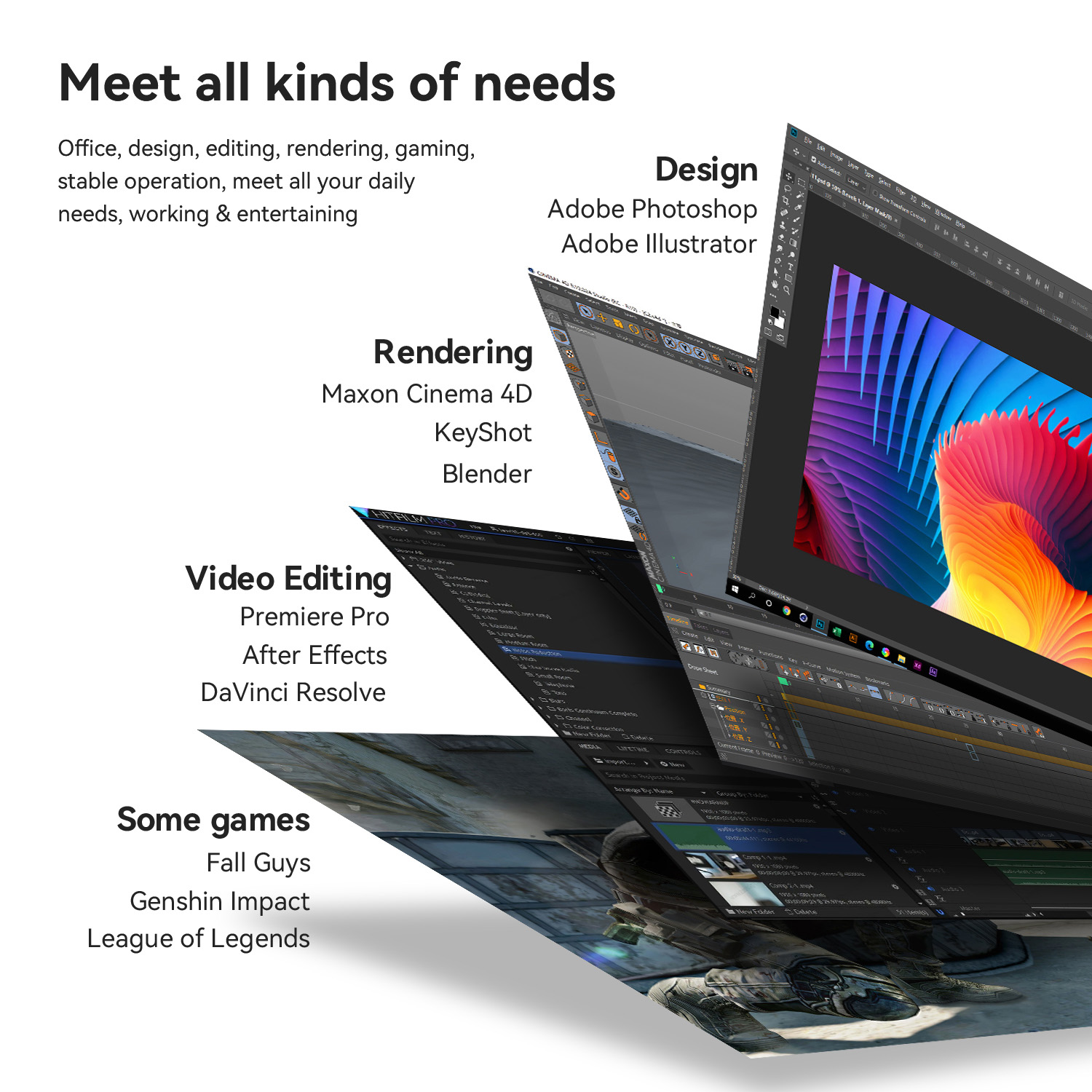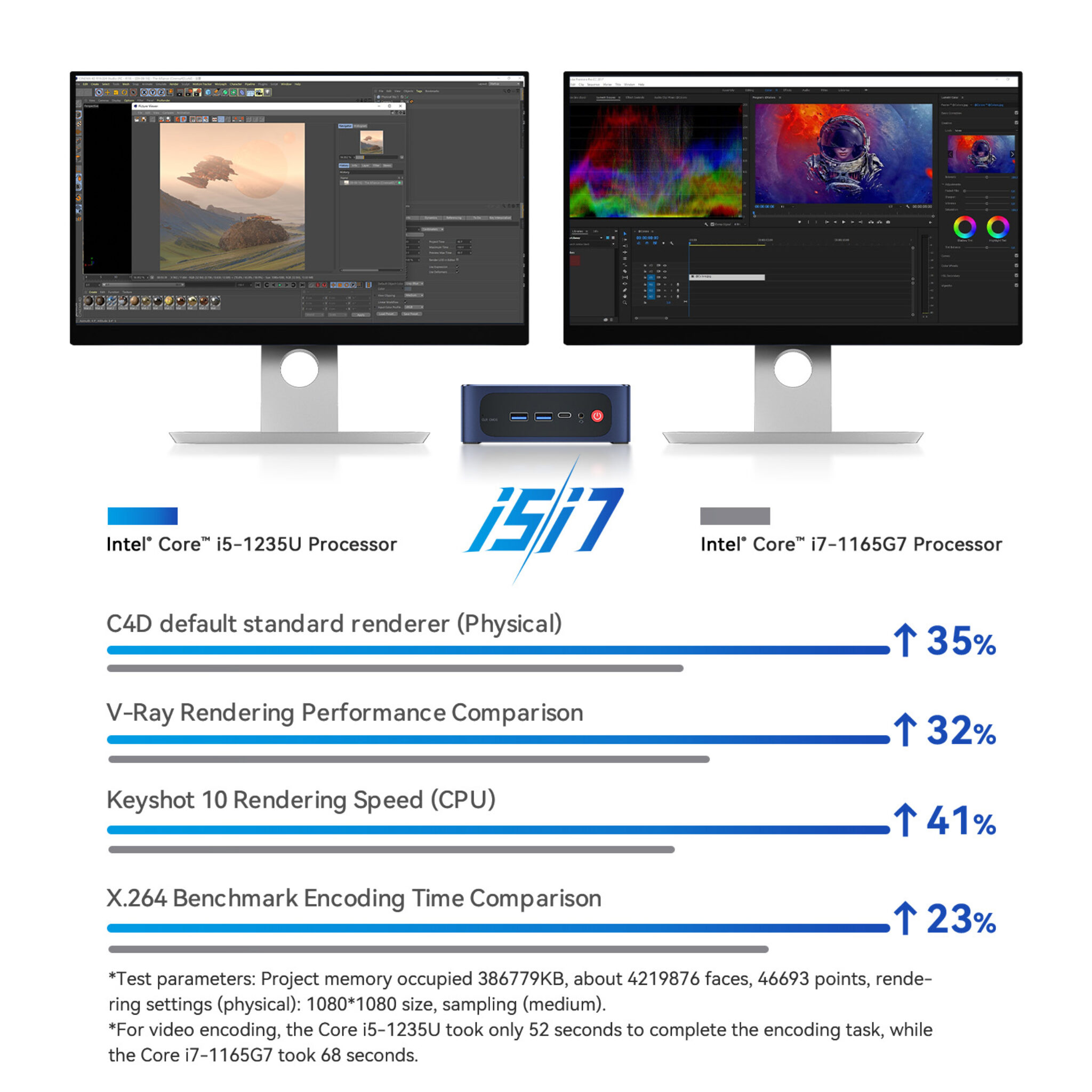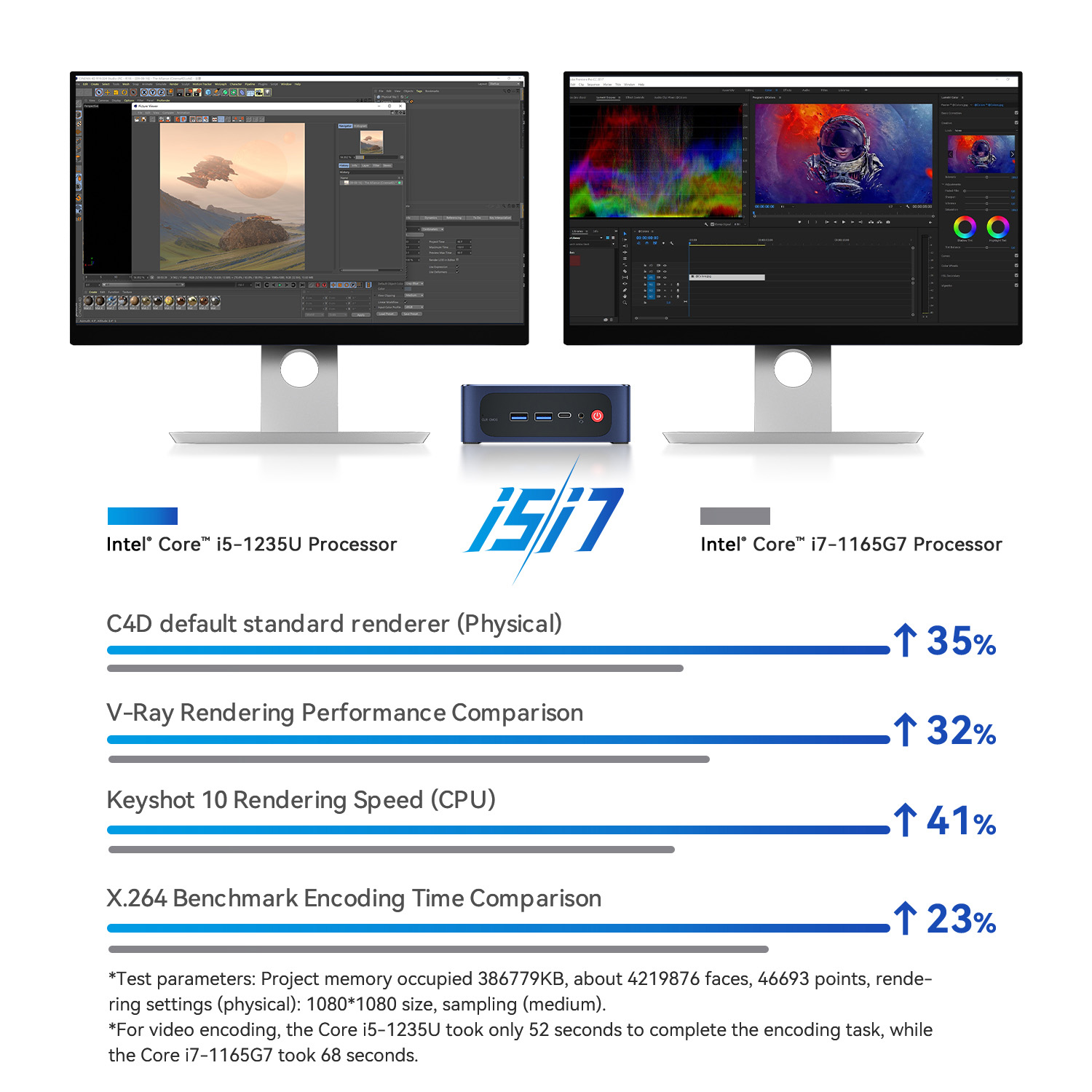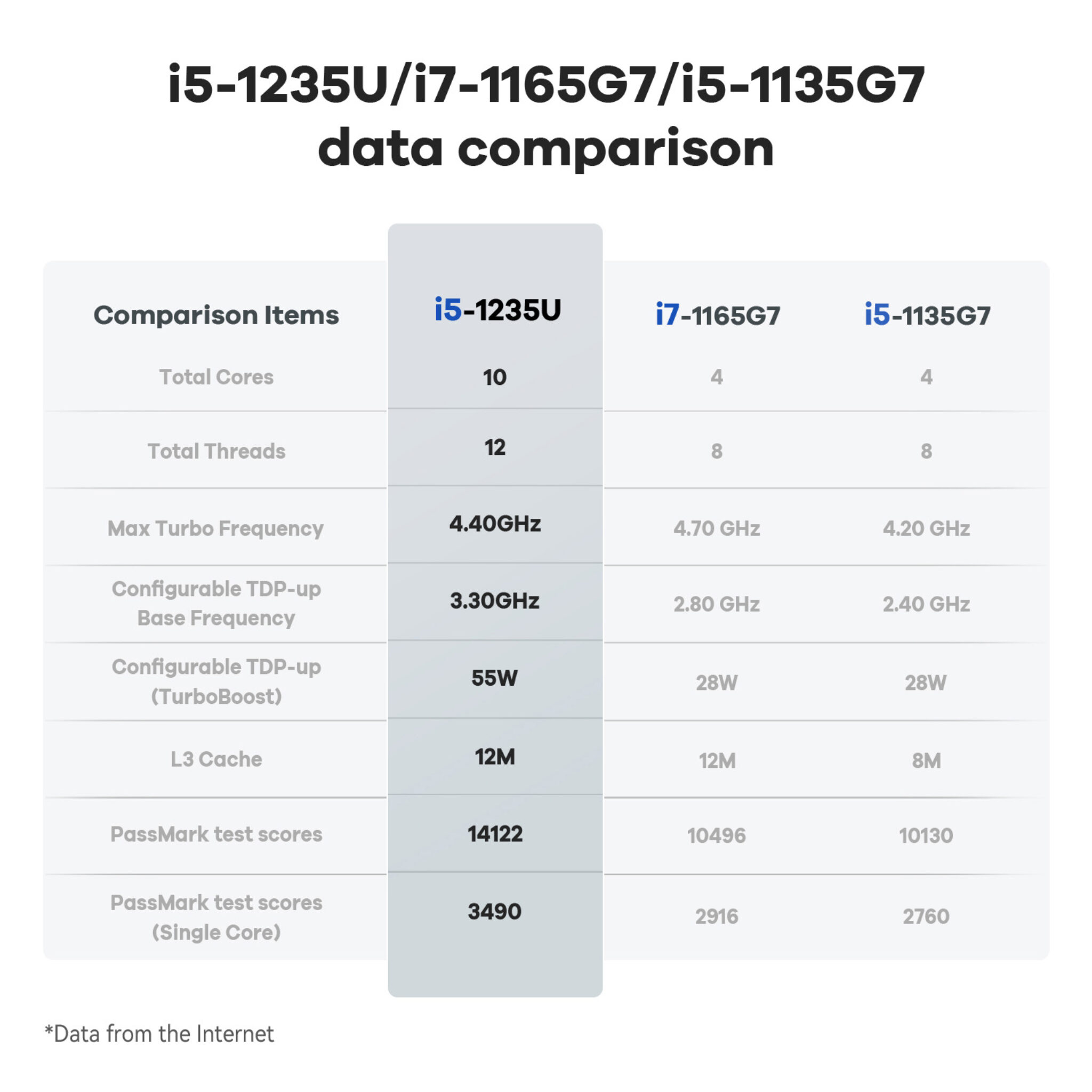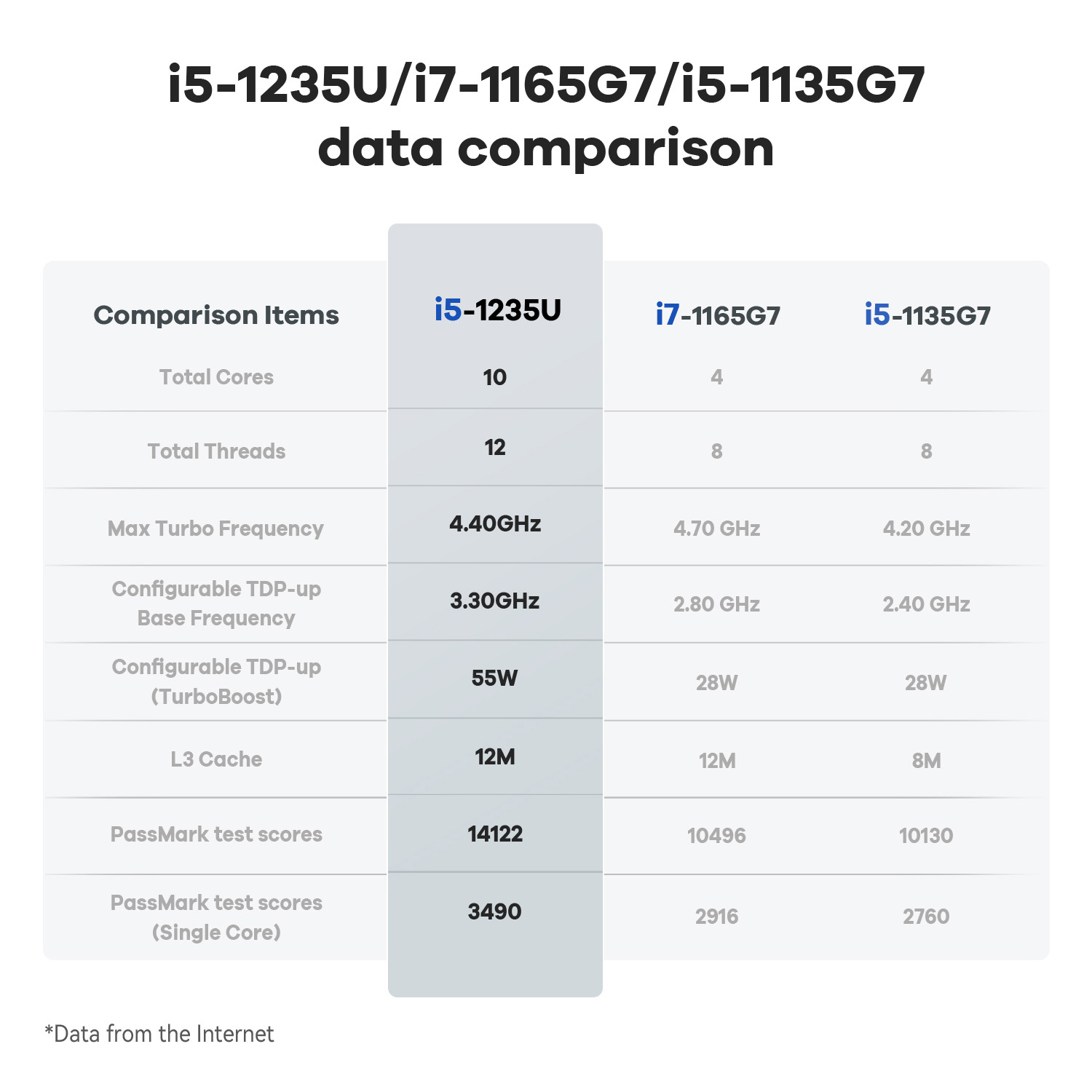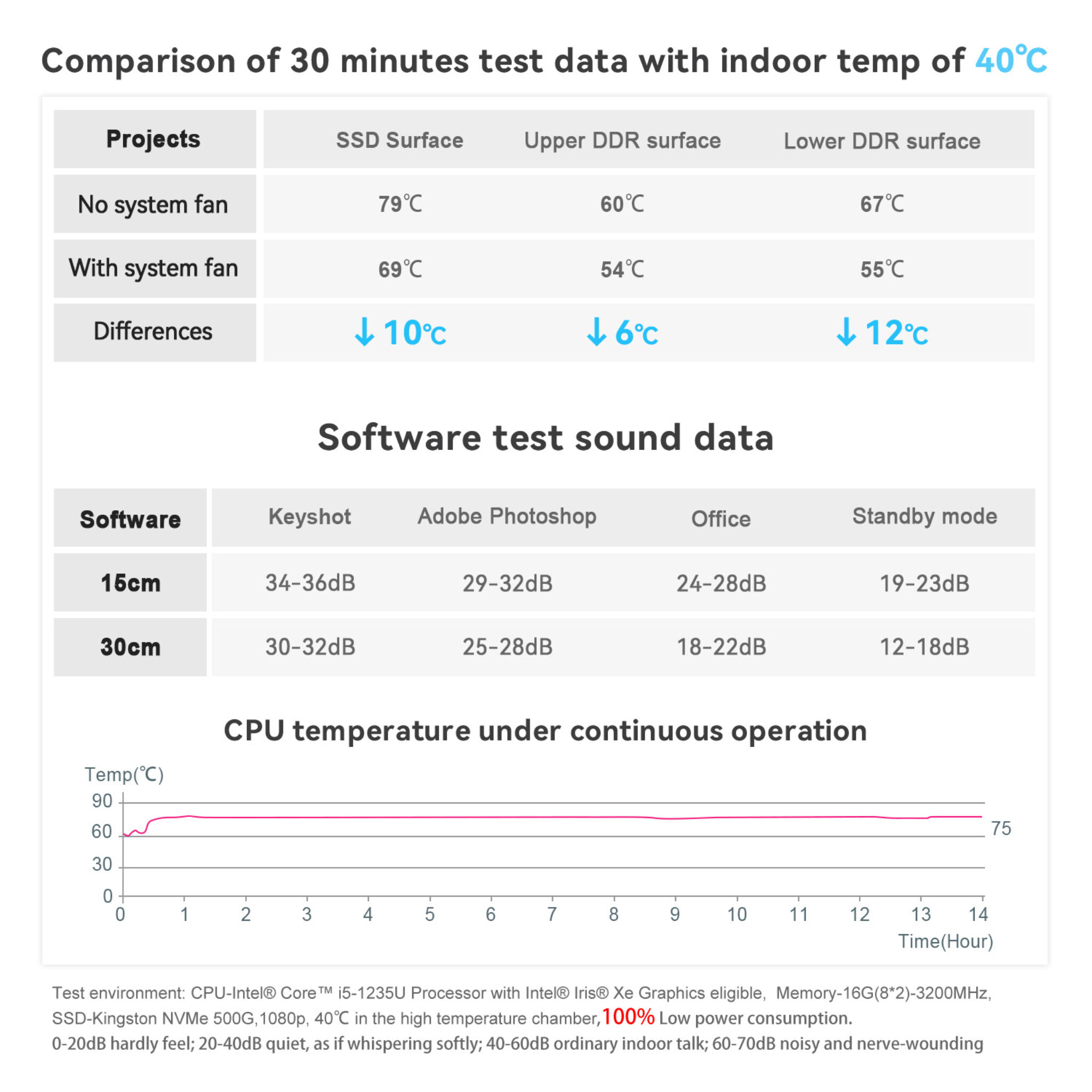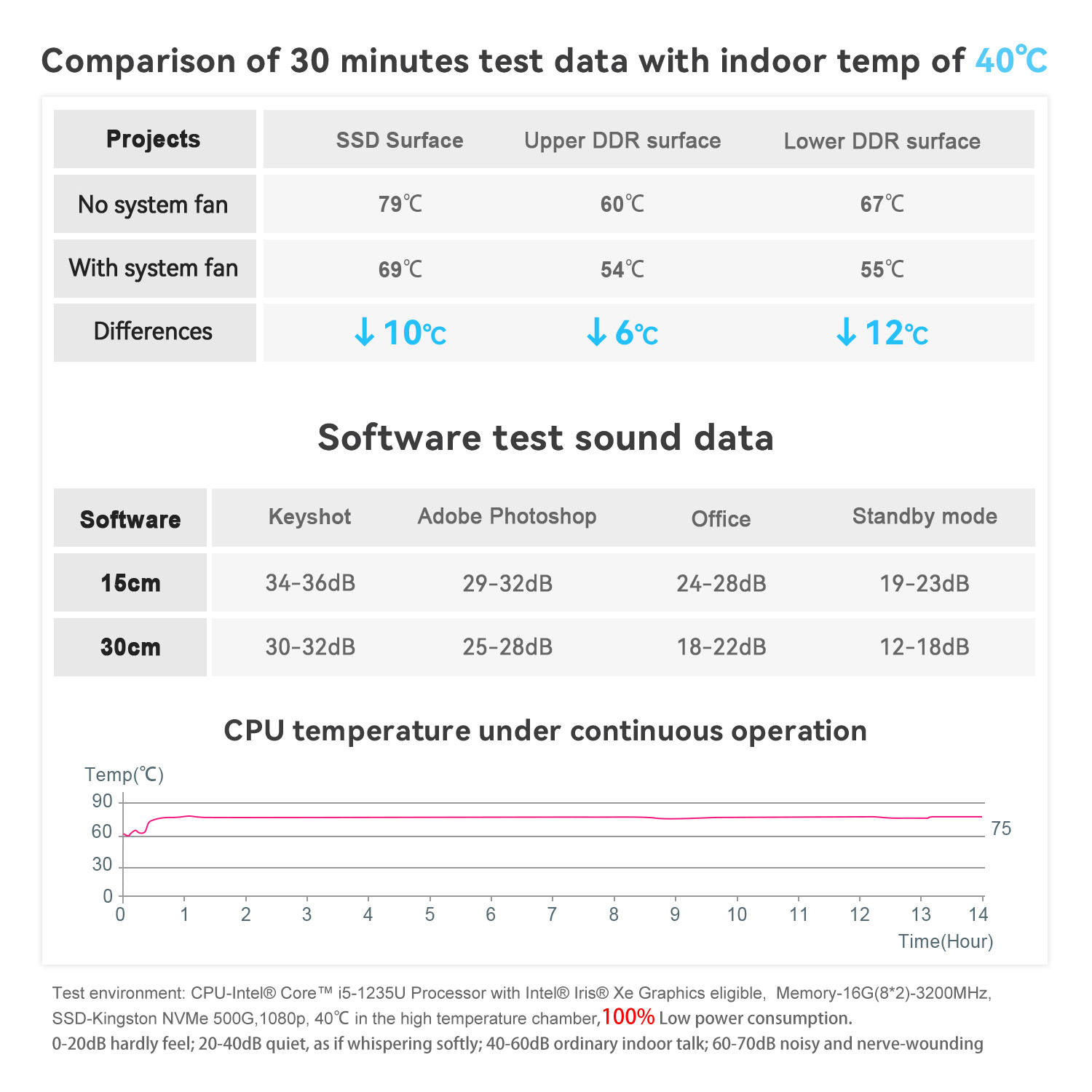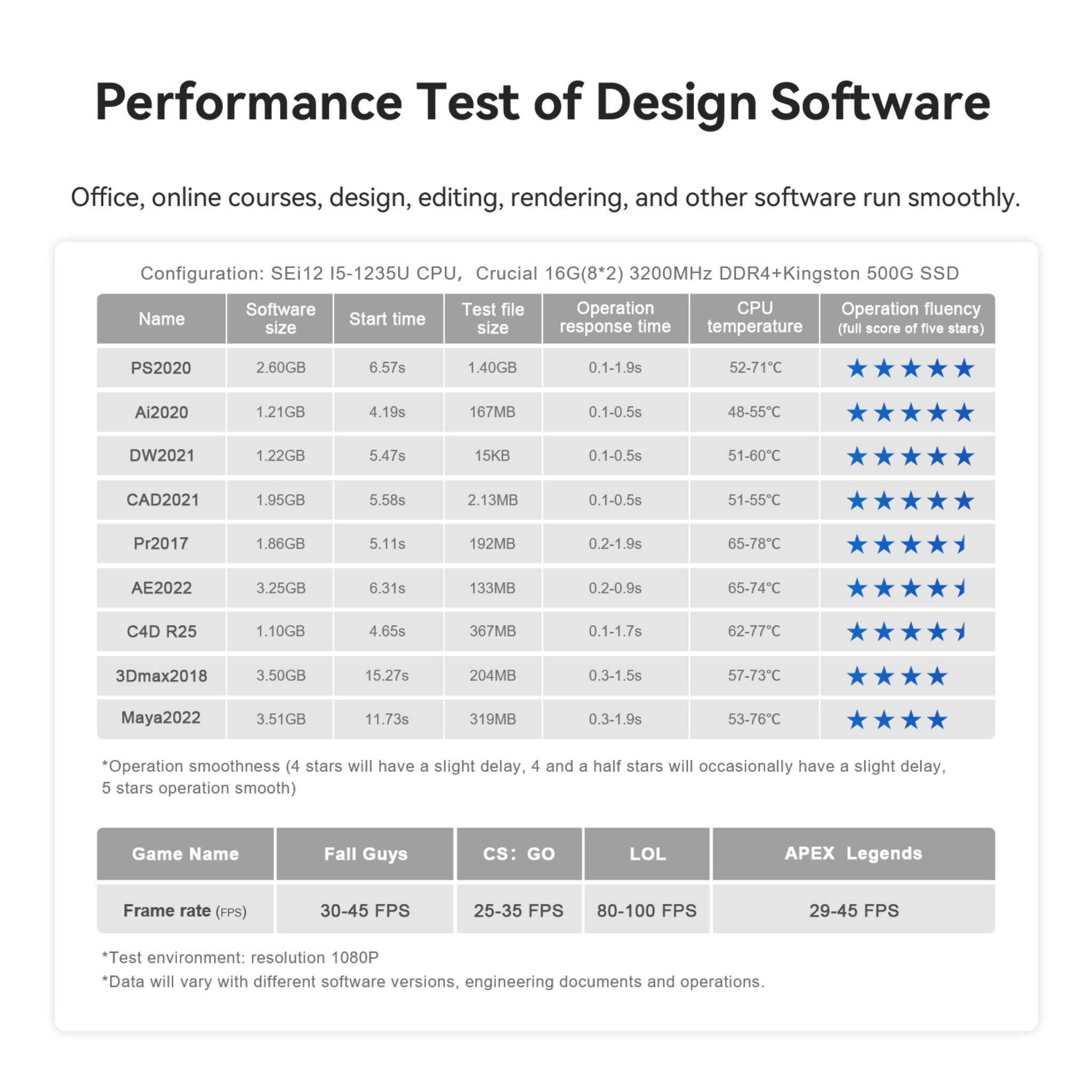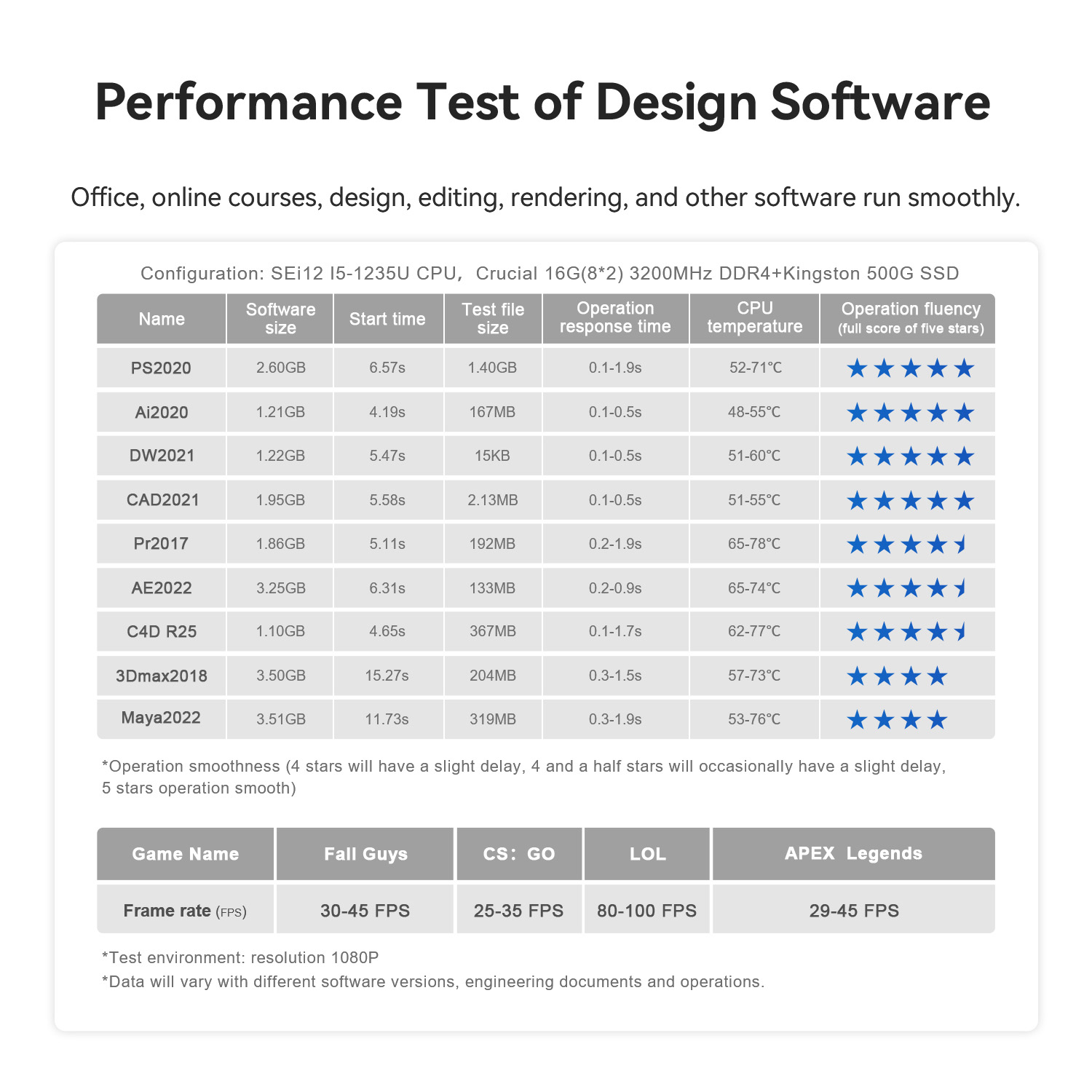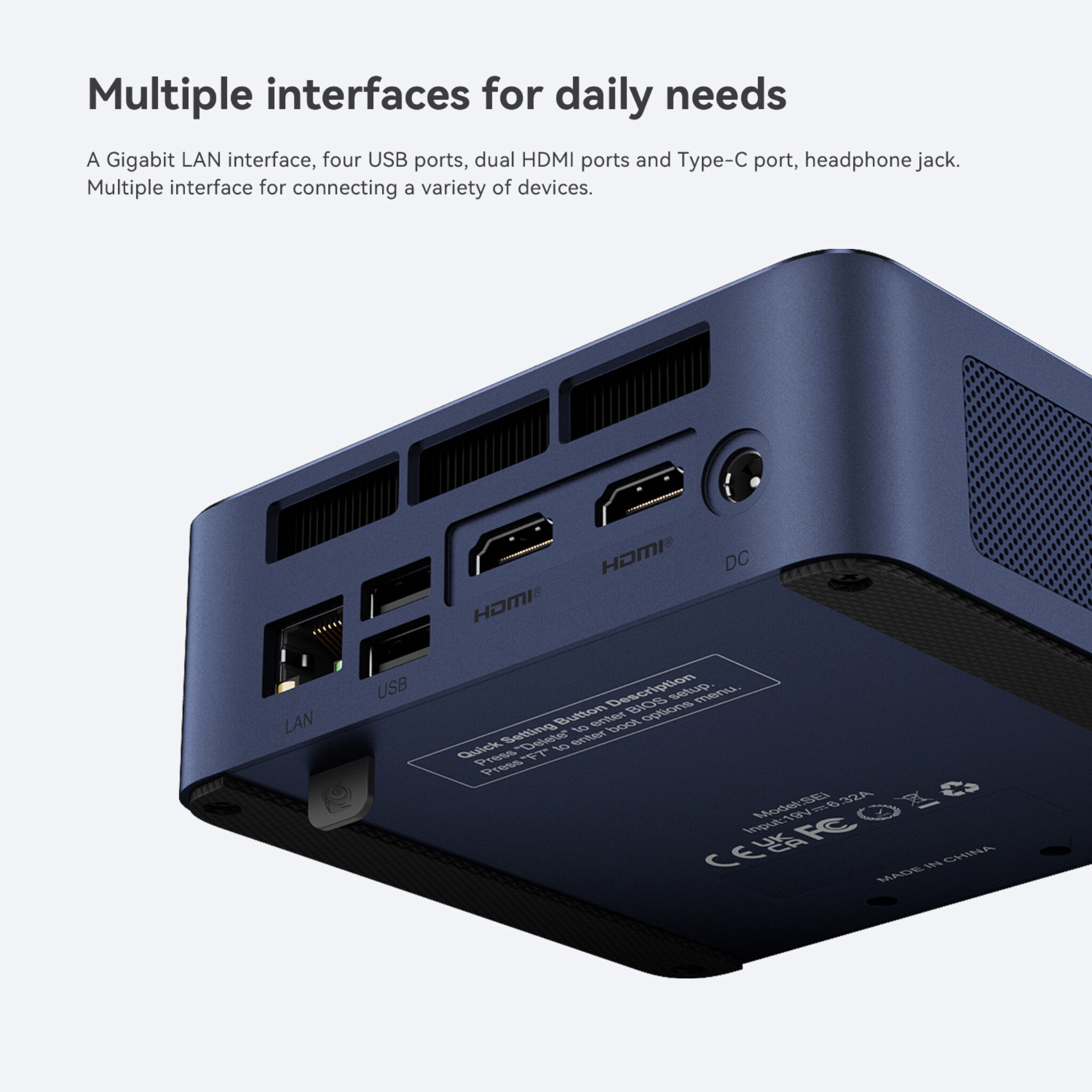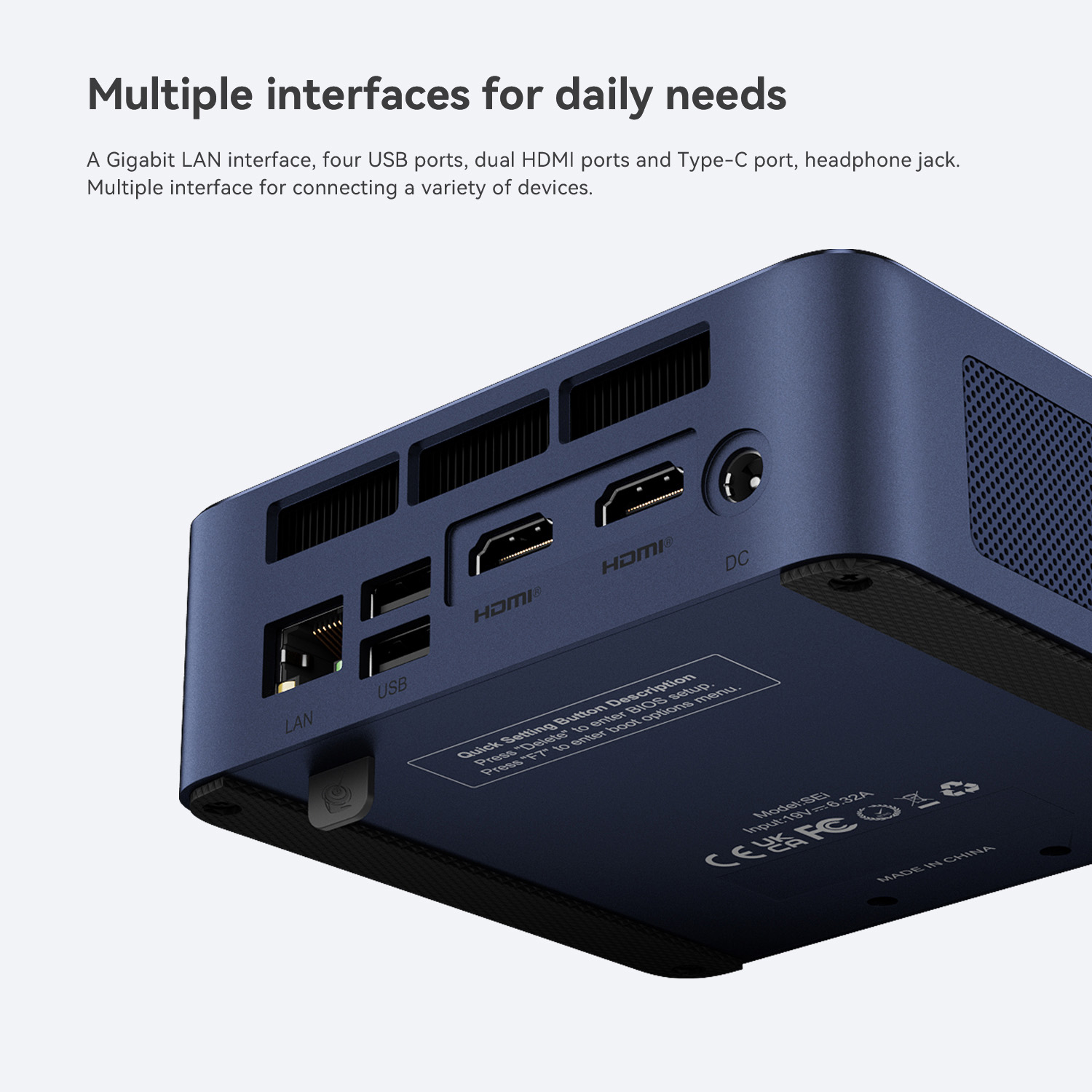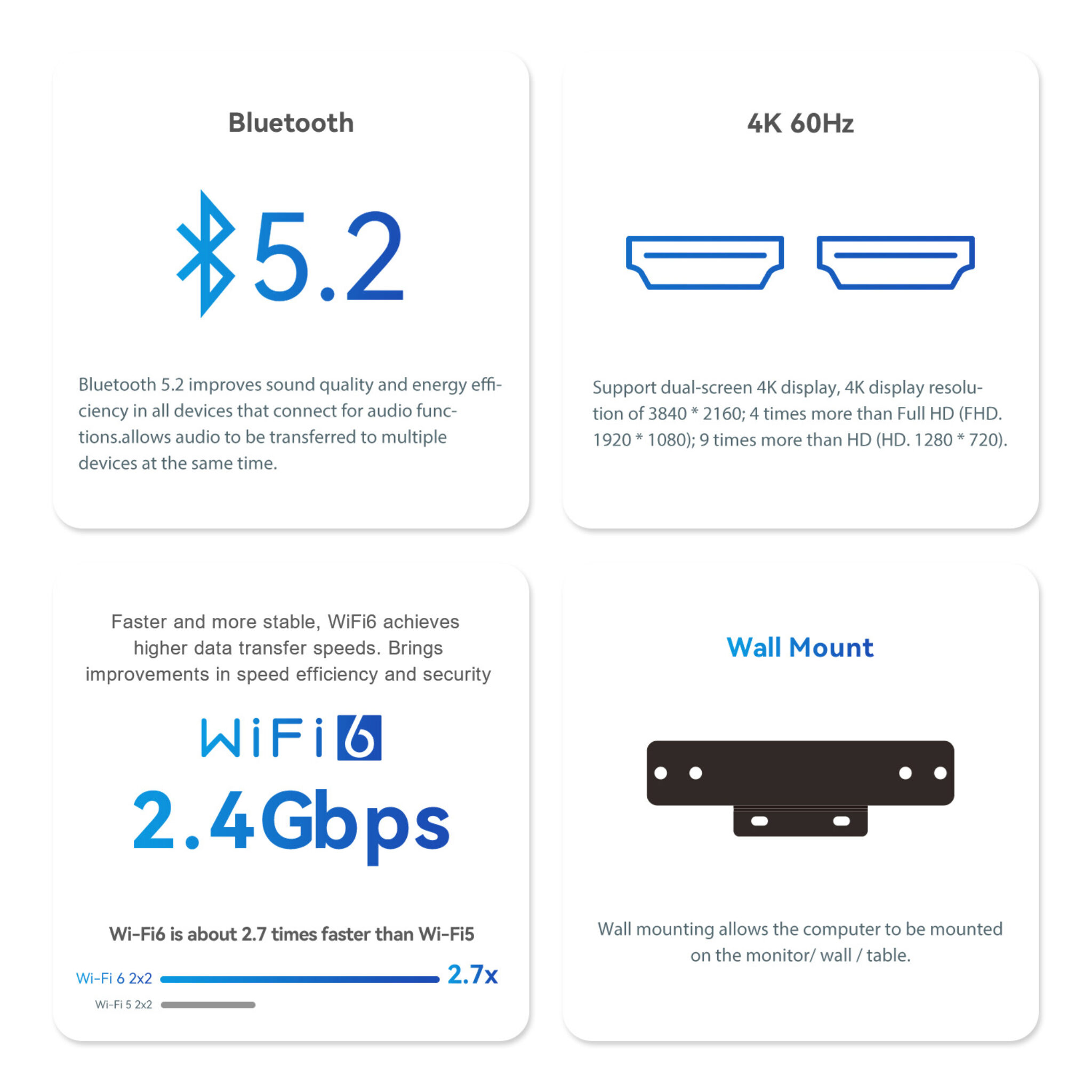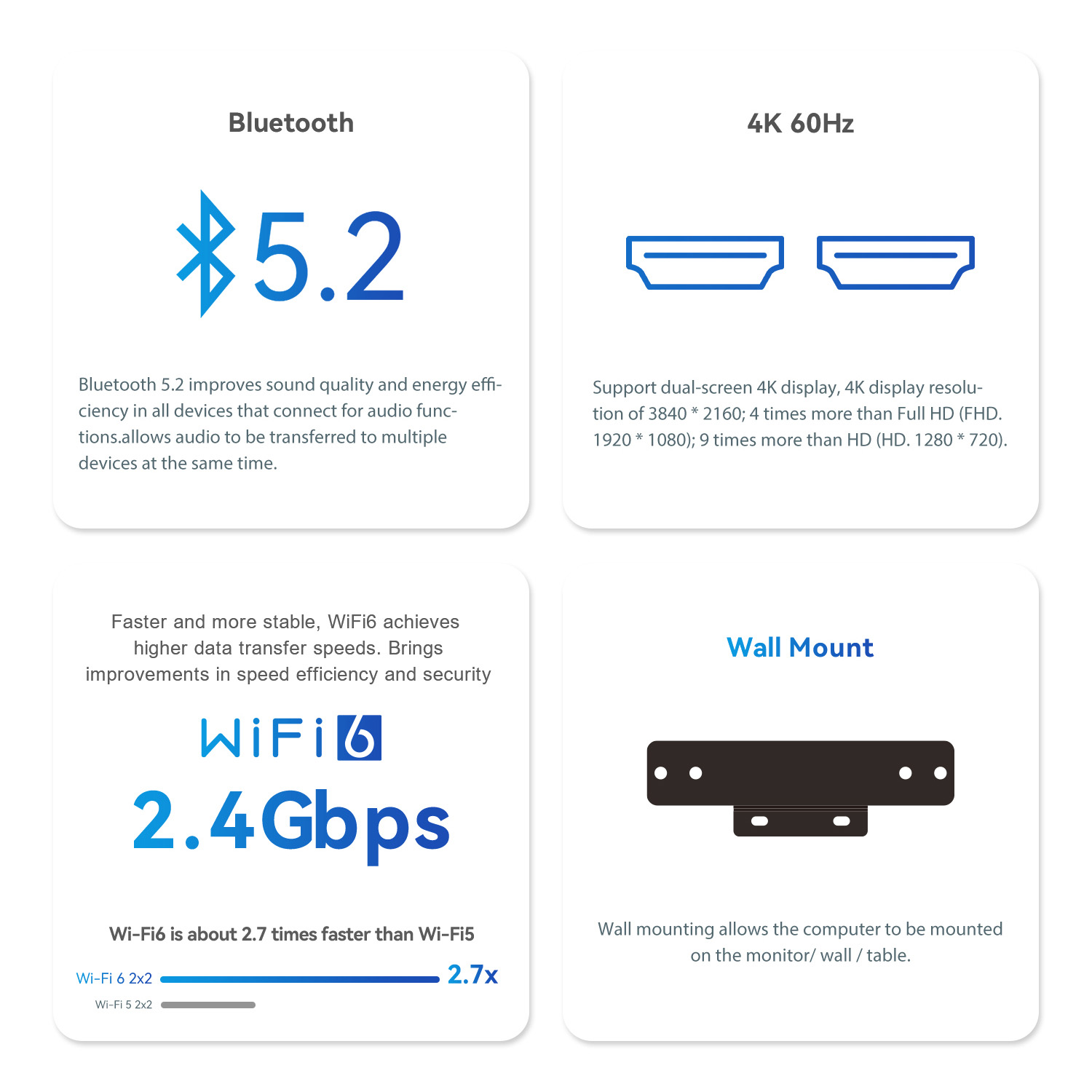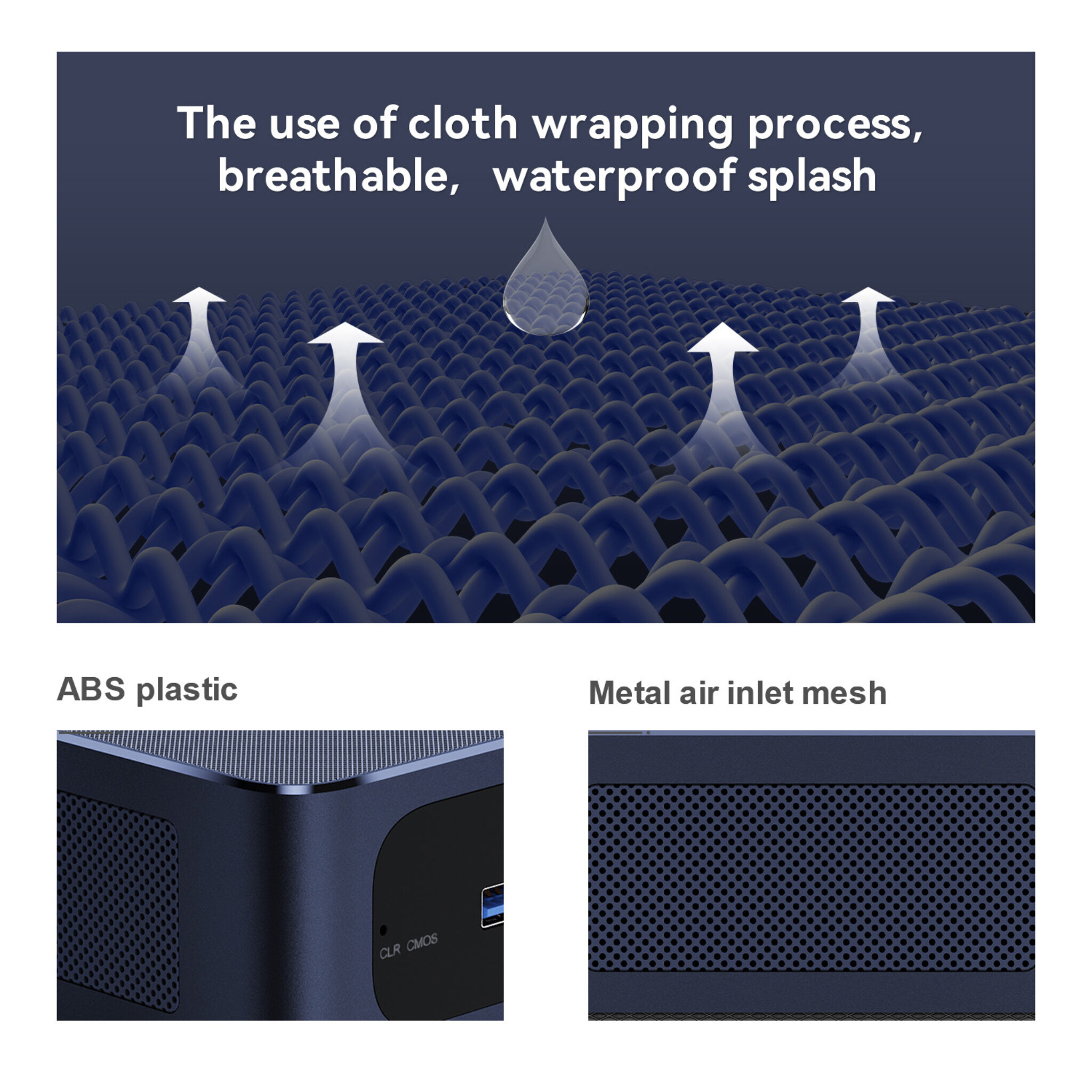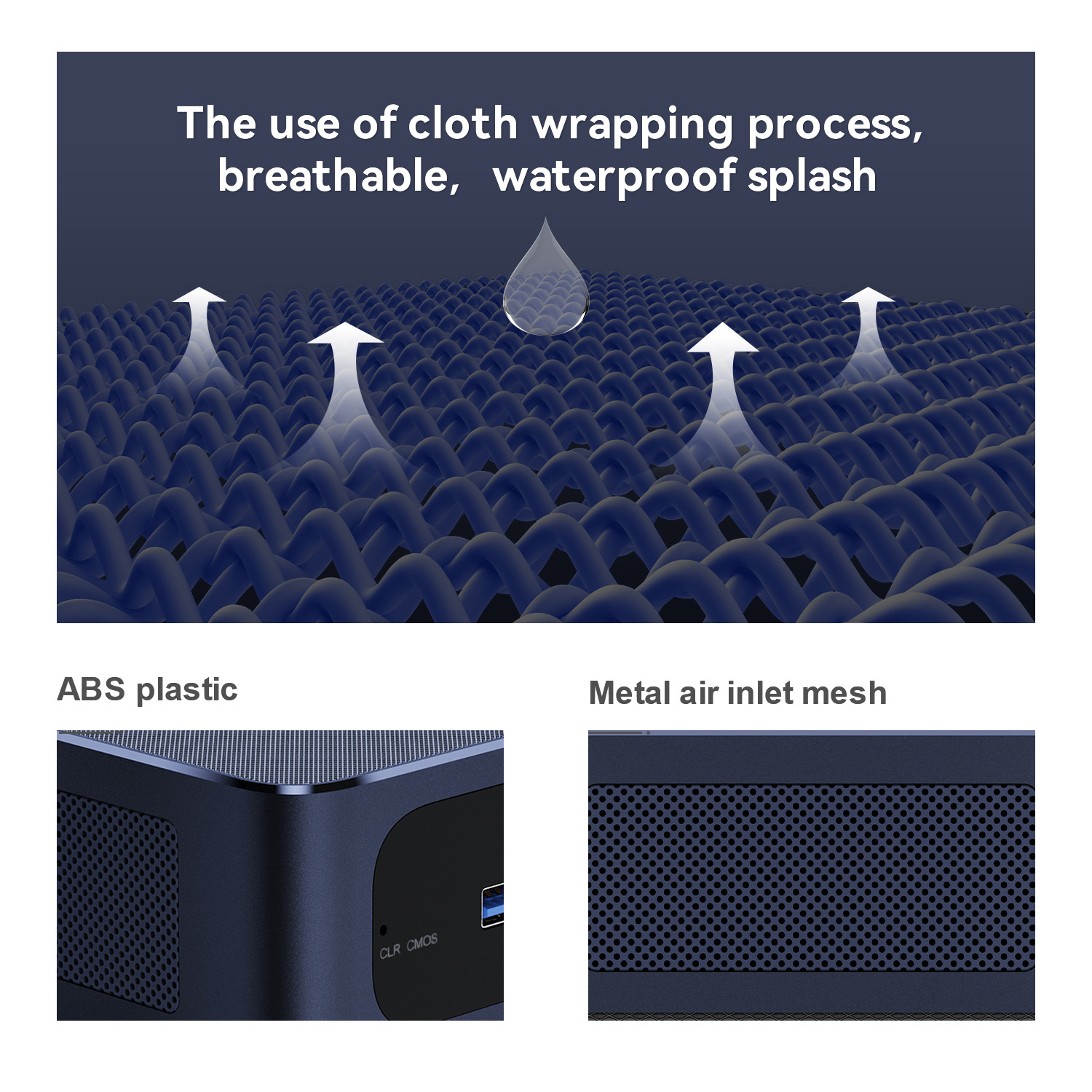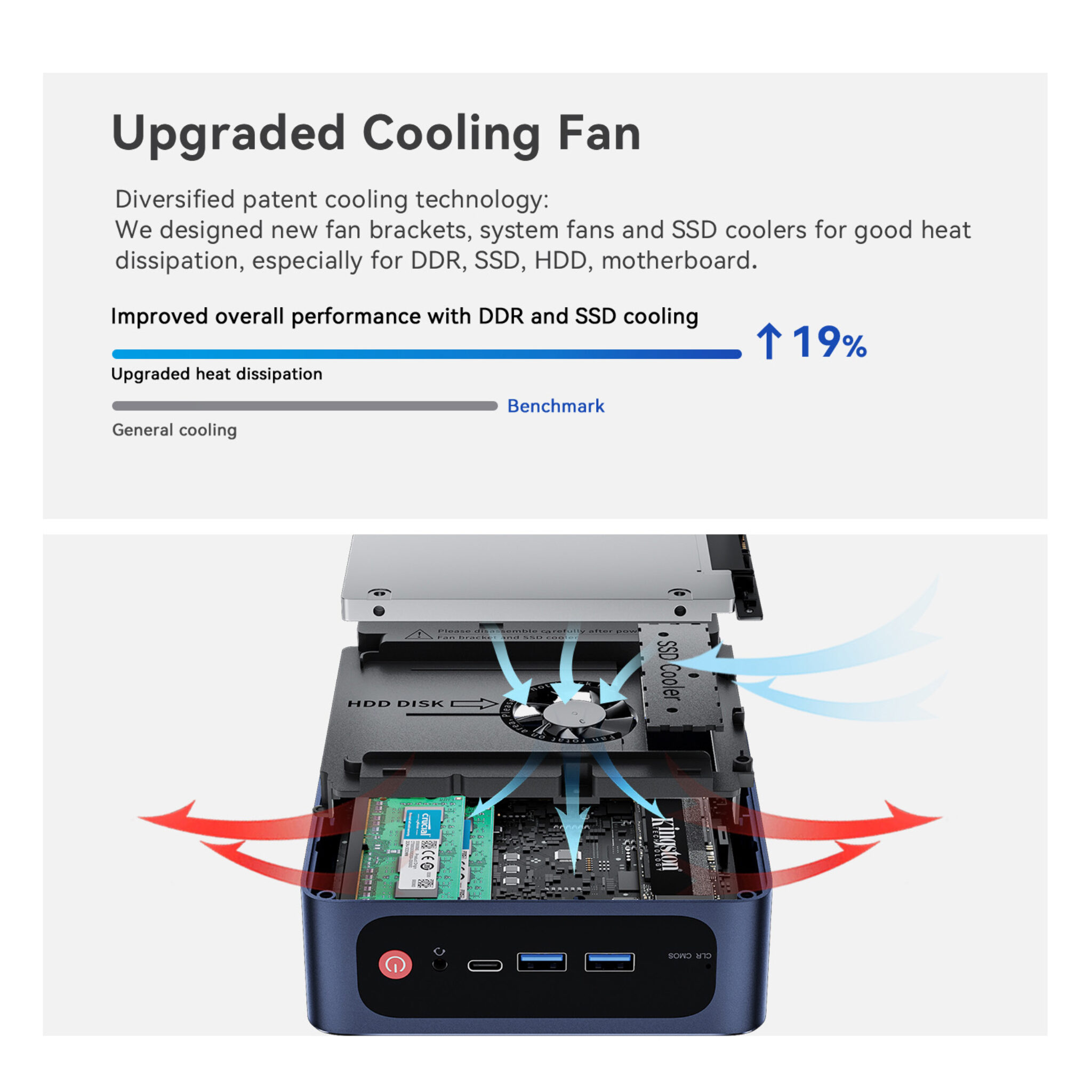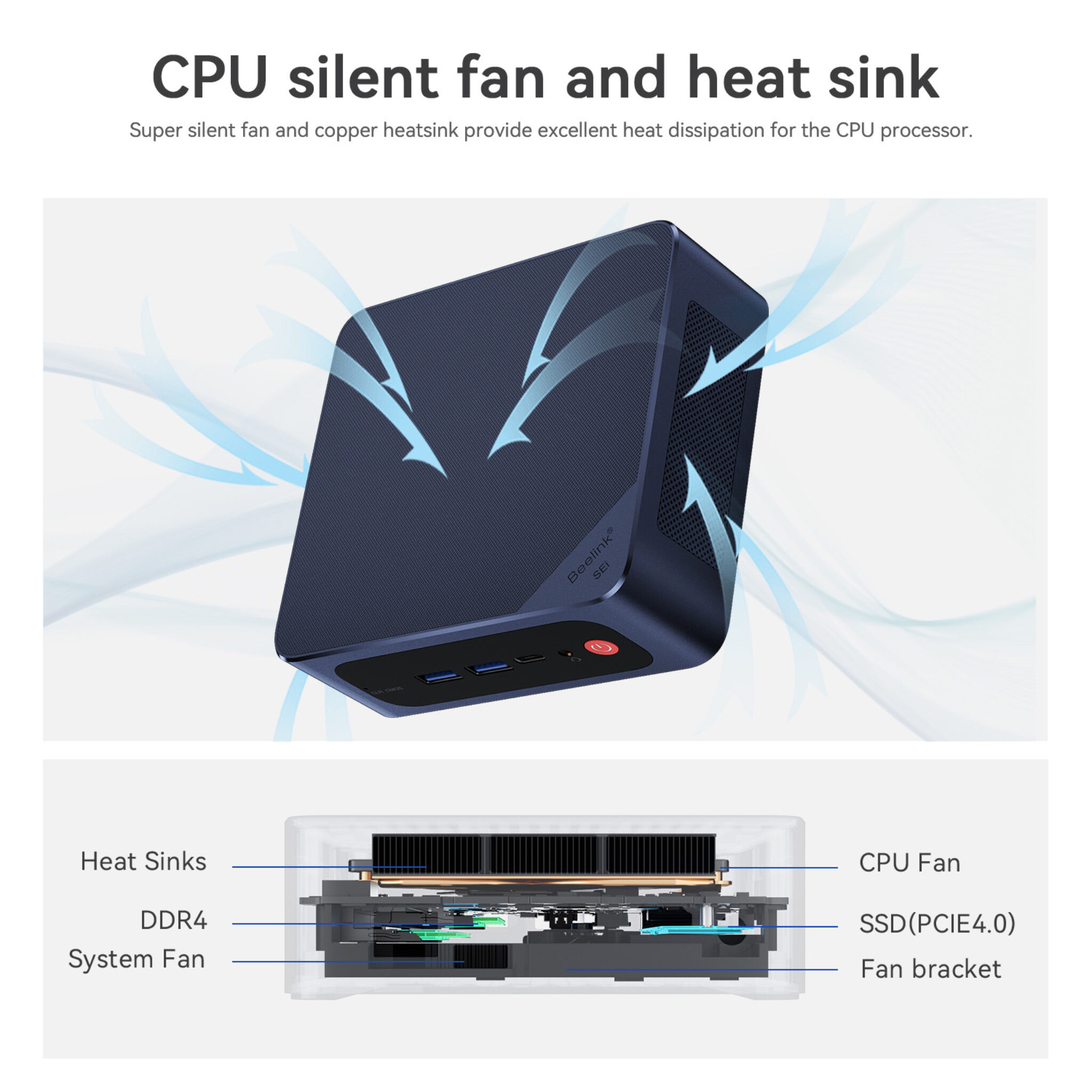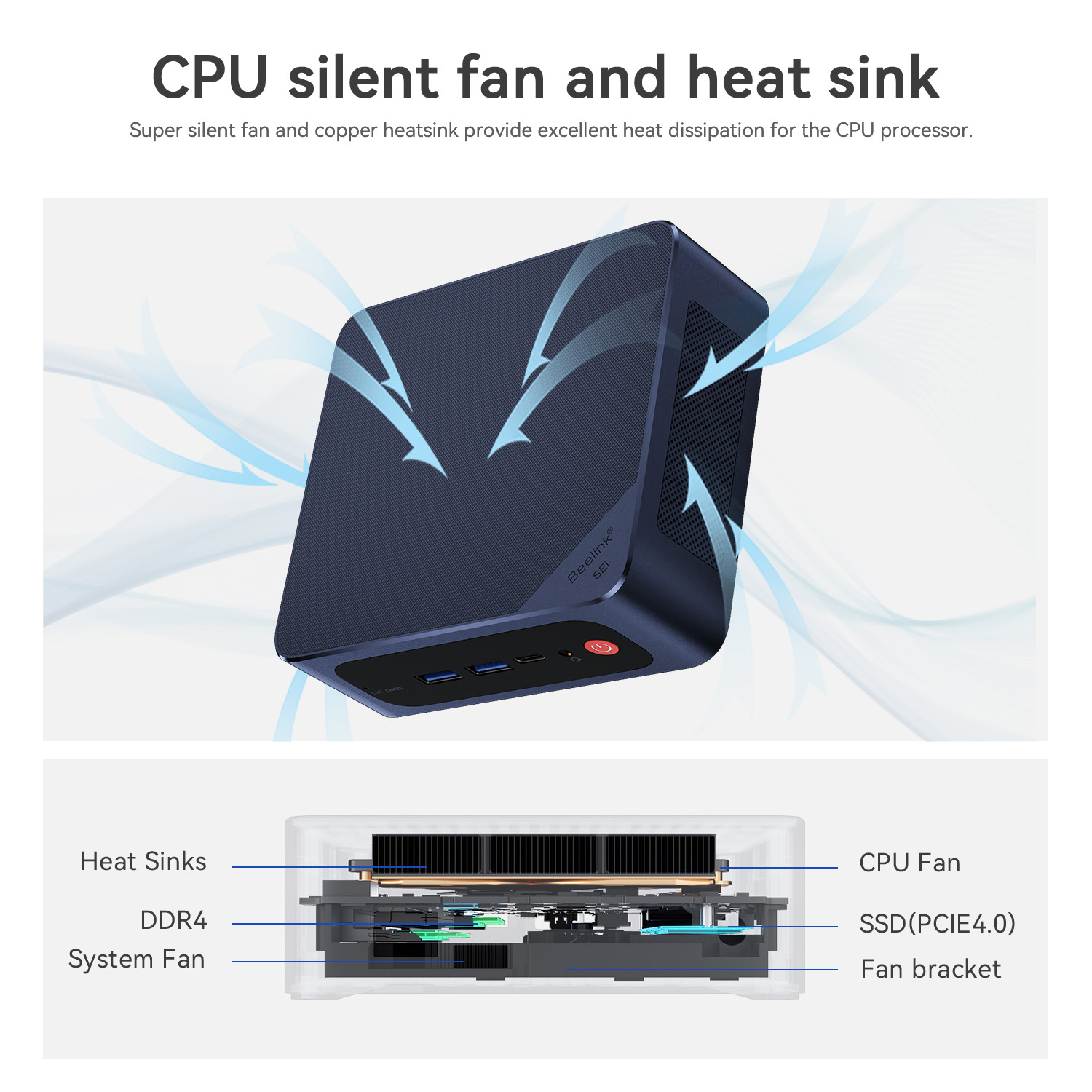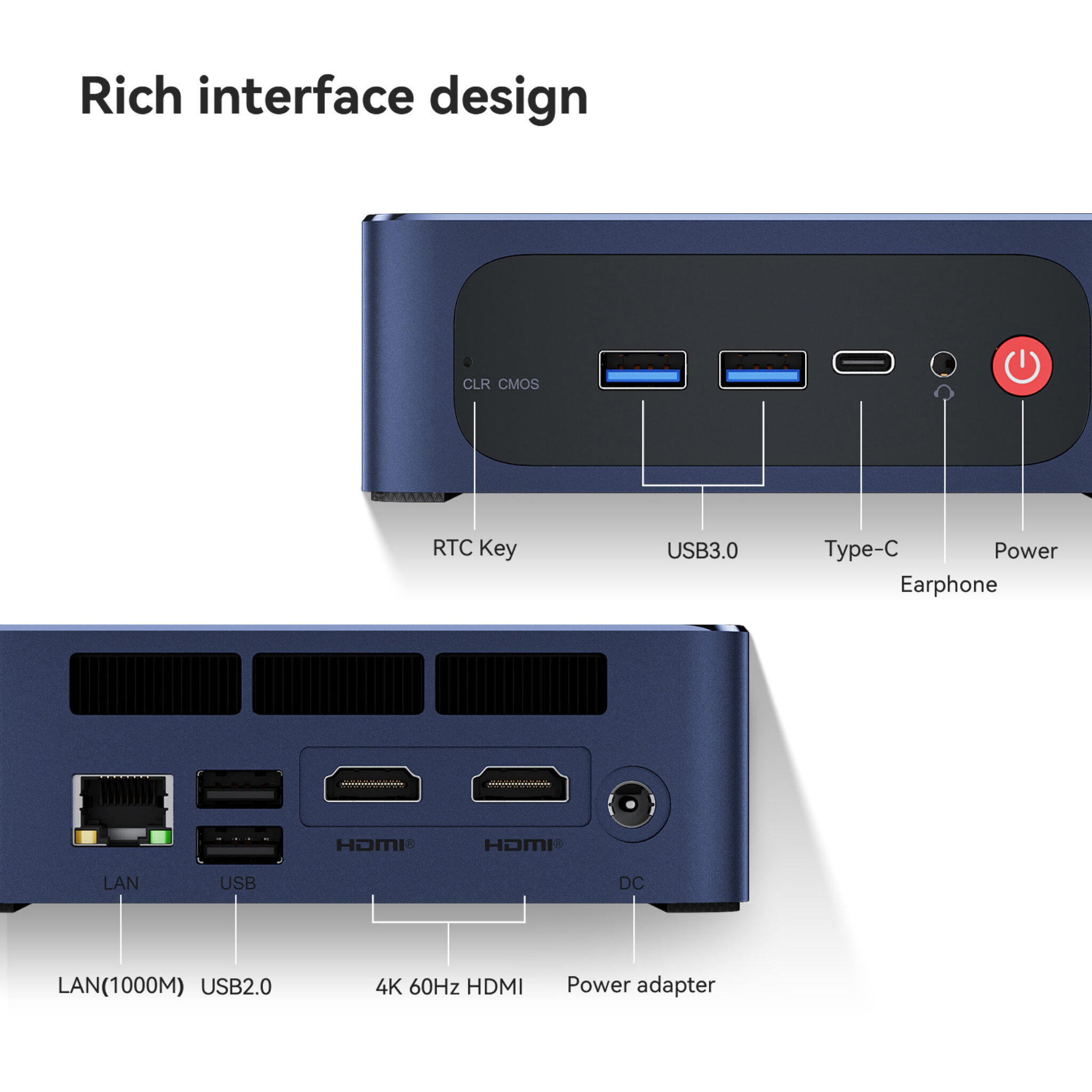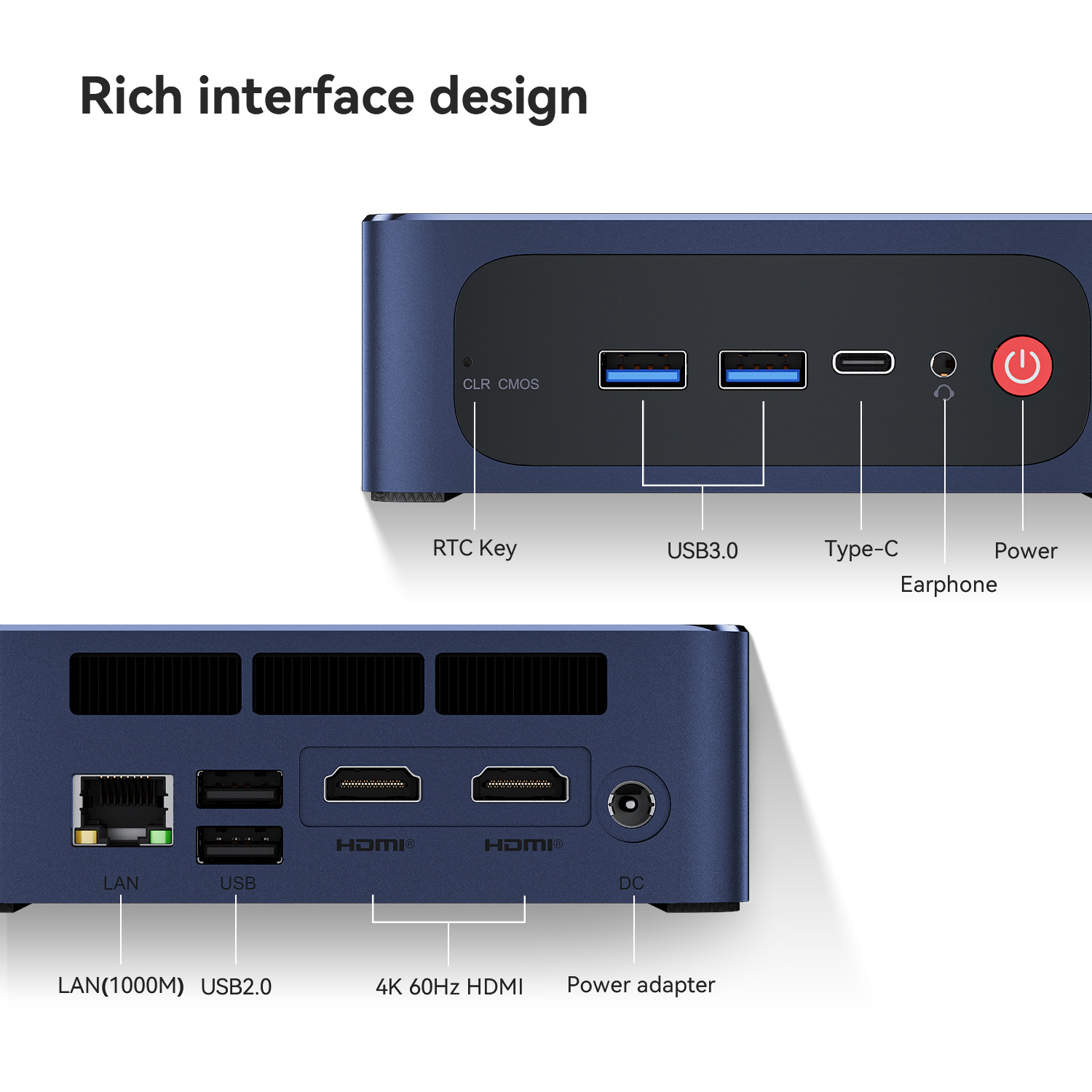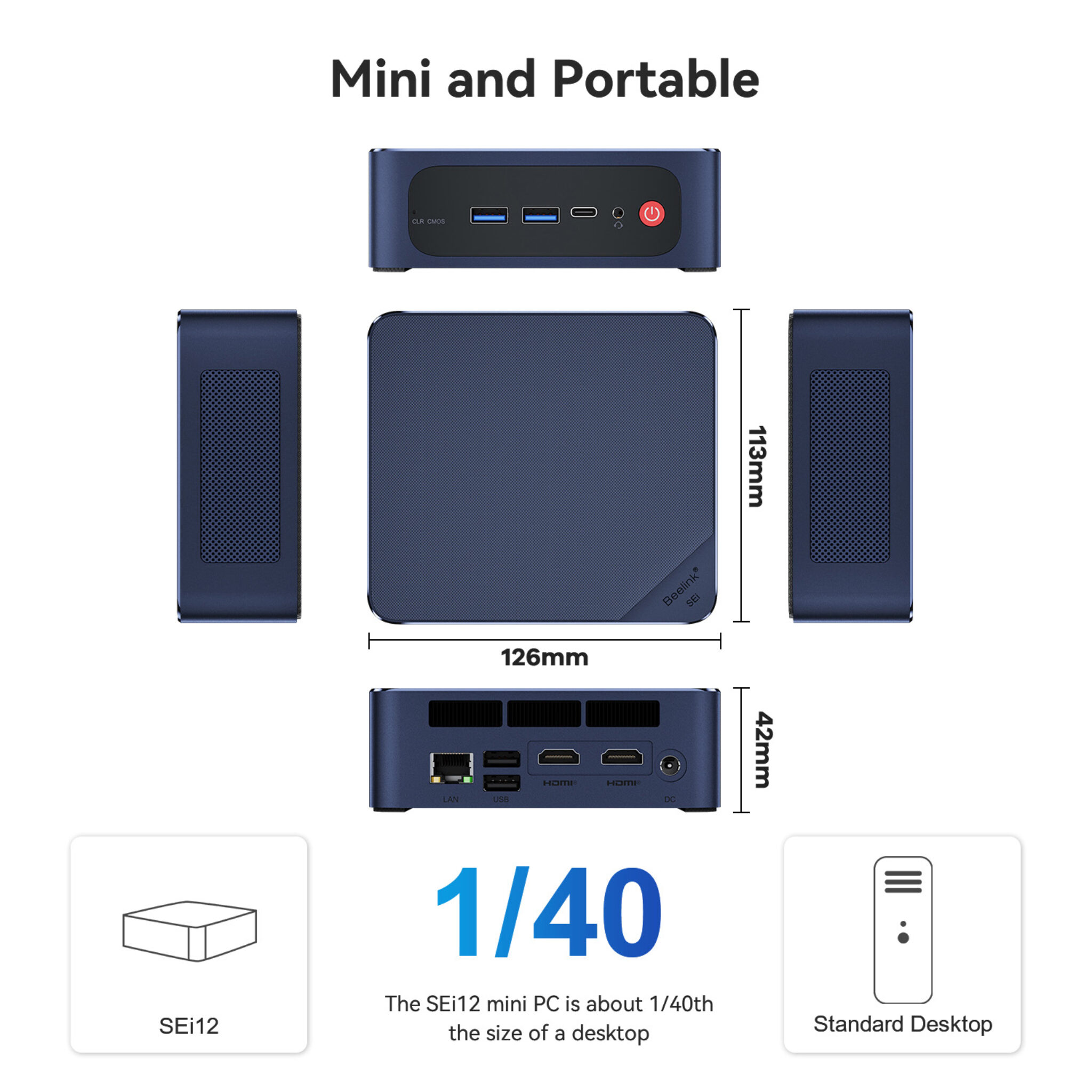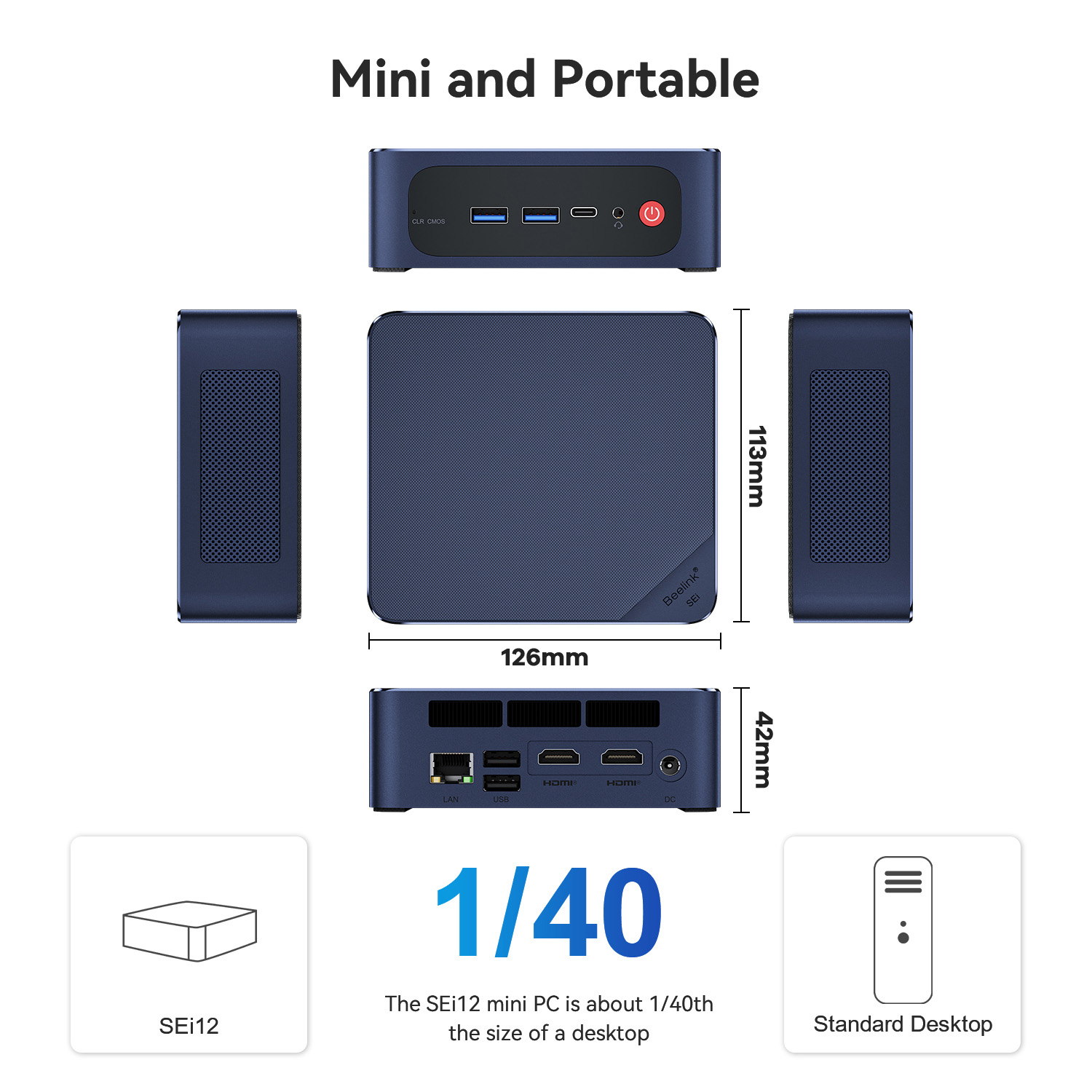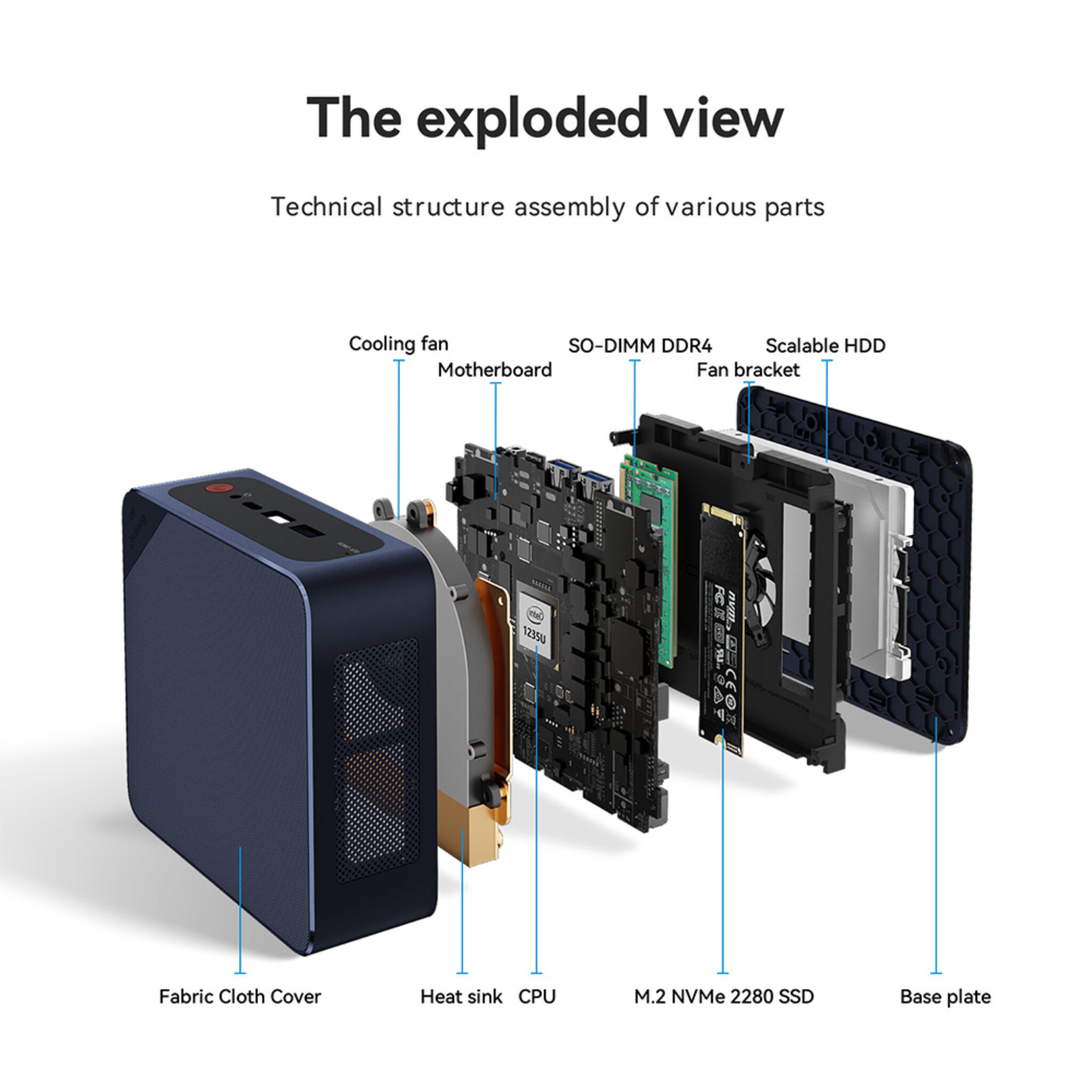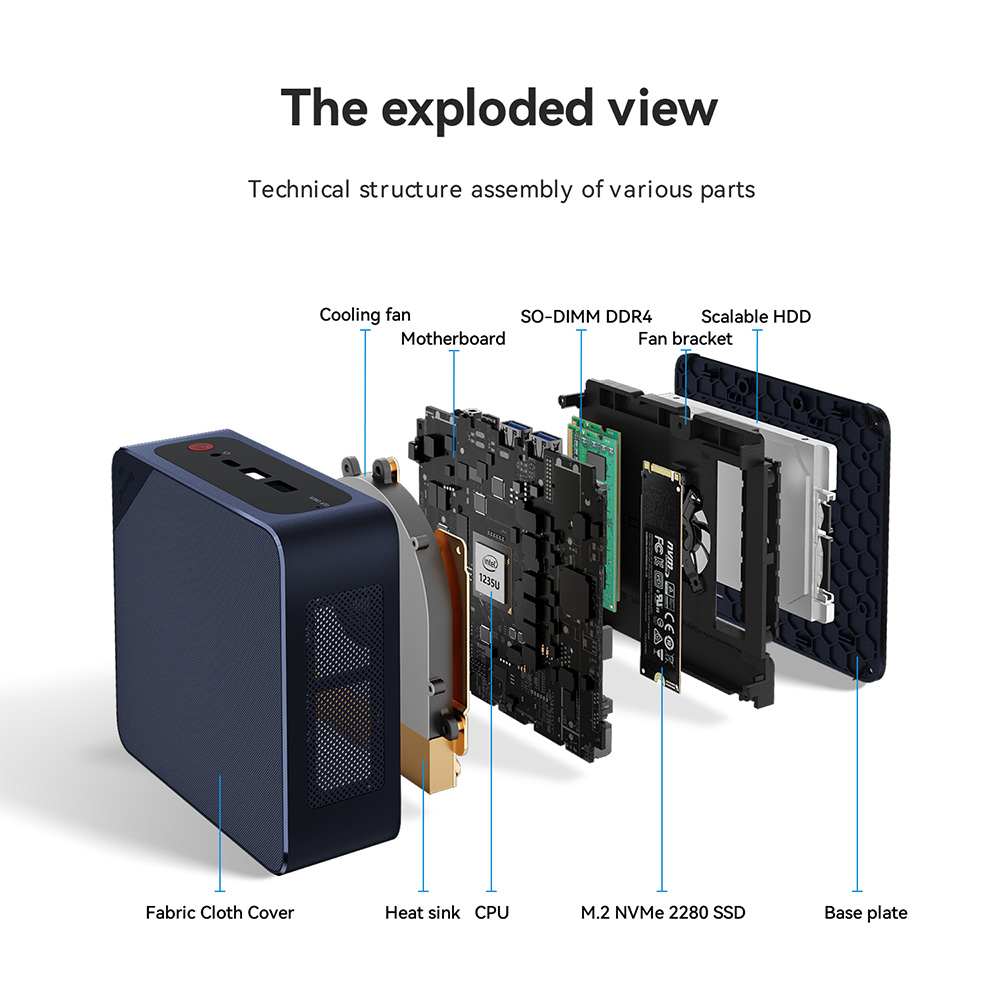 Technical Specifications
Software
OS
Windows 11
Security
PIN/Password
Processor
Brand
Intel
Model
Core™ i5-1235U
# of Performance-cores
2
# of Efficient-cores
8
# Threads
12
Base Frequency
3.3Ghz
Turbo Frequency
Up to 4.40 Ghz
Cache
12 MB Intel® Smart Cache
More Info
Click Here
Graphics Processor
Interface
Integrated
Brand
Intel
Model
Intel® Iris® Xe Graphics eligible
Turbo Frequency
1.2GHz
DirectX Support
12.1
OpenGL Support
4.6
Memory (RAM)
Capacity
up to 32GB
Technology
Dual-Channel
Speed
Up to 3200Mhz
Storage (ROM)
Capacity
up to 2TB
Technology
PCI-e NVMe SSD
Network
Ethernet
1x RJ45 Gigabit
Wi-Fi
Wi-Fi 6 (Dual-Band)
Bluetooth
5.2
I/O Interface
USB
2x USB Type-A 3.0; 2 x USB 2.0 Ports ; 1x USB Type-C
Video
2x HDMI 2.0(4K@60Hz)
Audio
1 x Audio Jack (HP&MIC) Port
Package Includes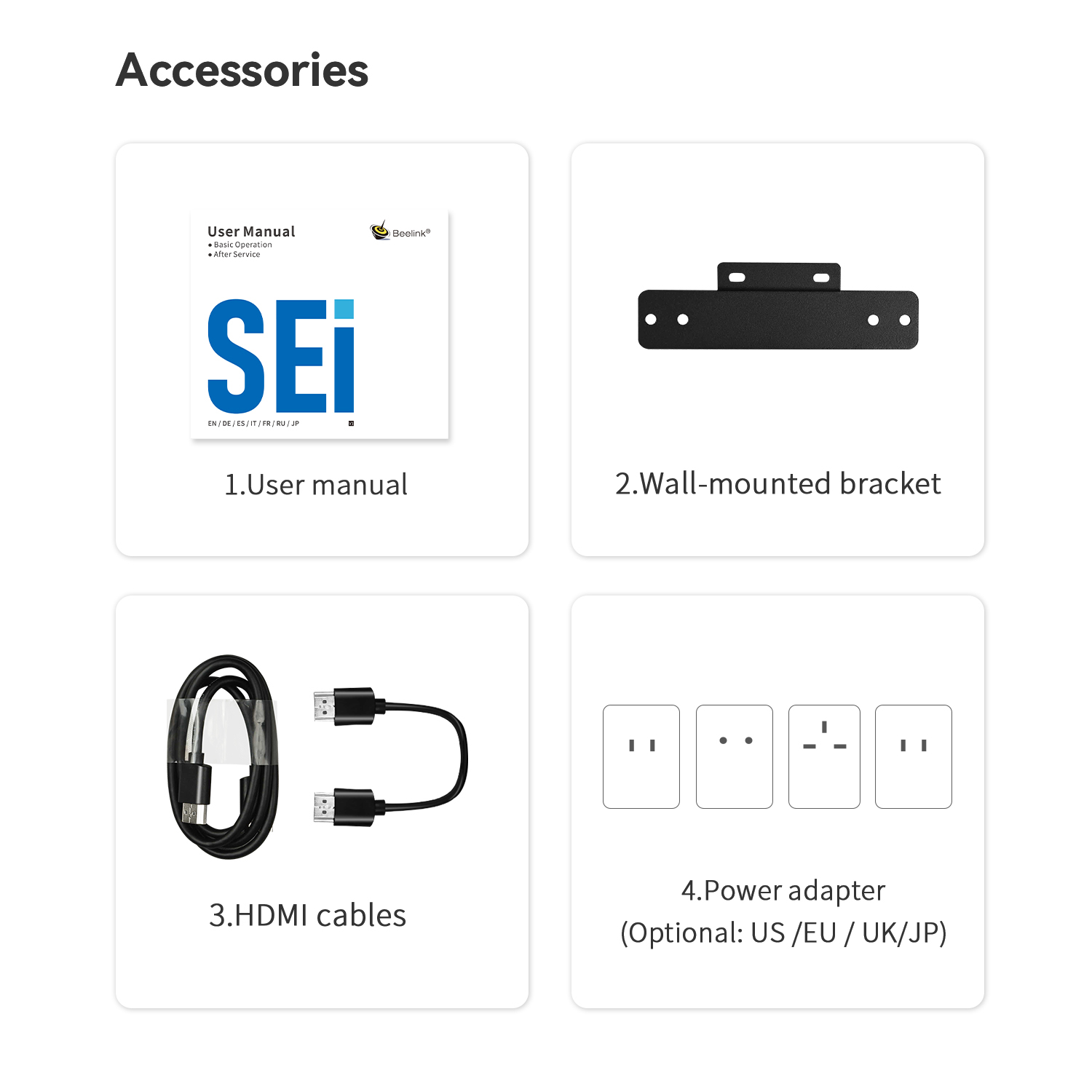 1 * User Manual
1 * Power Supply
1 * HDMI Cable
1 * Mounting Bracket
Please Note
In line with the policy of continued development, the manufacturer reserves the right to amend the specifications without prior notification. The illustrations in the user manual are for reference only.
Reviews
Beelink SEi 12 Windows 11 mini PC
Very happy with it. Two HDMI ports and quiet... The only thing I don't like is WIndows 11... but that's not a DroiX issue. I'll try WSL before installing Linux though. What else is not to like? Nothing. All good.
Great piece of kit
This is the second beelink we have purchased in the last 2yrs. They do everything we need and are so easy to install. They have replaced our tower units which because the beelink is so small, it fits onto the back of the monitors. Meaning more desk space.
The processor is fast and everything links to our desktop in another room, making access of files easier in our mini network.
I suspect in time we will be buying more, as my daughter now hogs the new PC for her studying.
Beelink SEi 12 Windows 11 mini PC
Starting at £440.95 Incl. VATStarting at £367.46 Excl. VAT