MinisForum EliteMini X500 – AMD Ryzen Office Mini PC
AMD Ryzen 5 5600G/ Ryzen 7 5700G @ Up to 4.4Ghz/4.6GHz cTDP: 45-65W

 

Up to 32GB Dual-Channel DDR4, 1TB NVMe

 

Radeon™ Vega  Graphics w/ 7/8 Cores
Dual Monitor,  4K@60Hz

 

WiFi 6 & Bluetooth 5.1, USB 3.1
£699.95Starting at £420.94 Incl. VATStarting at £350.78 Excl. VAT
Description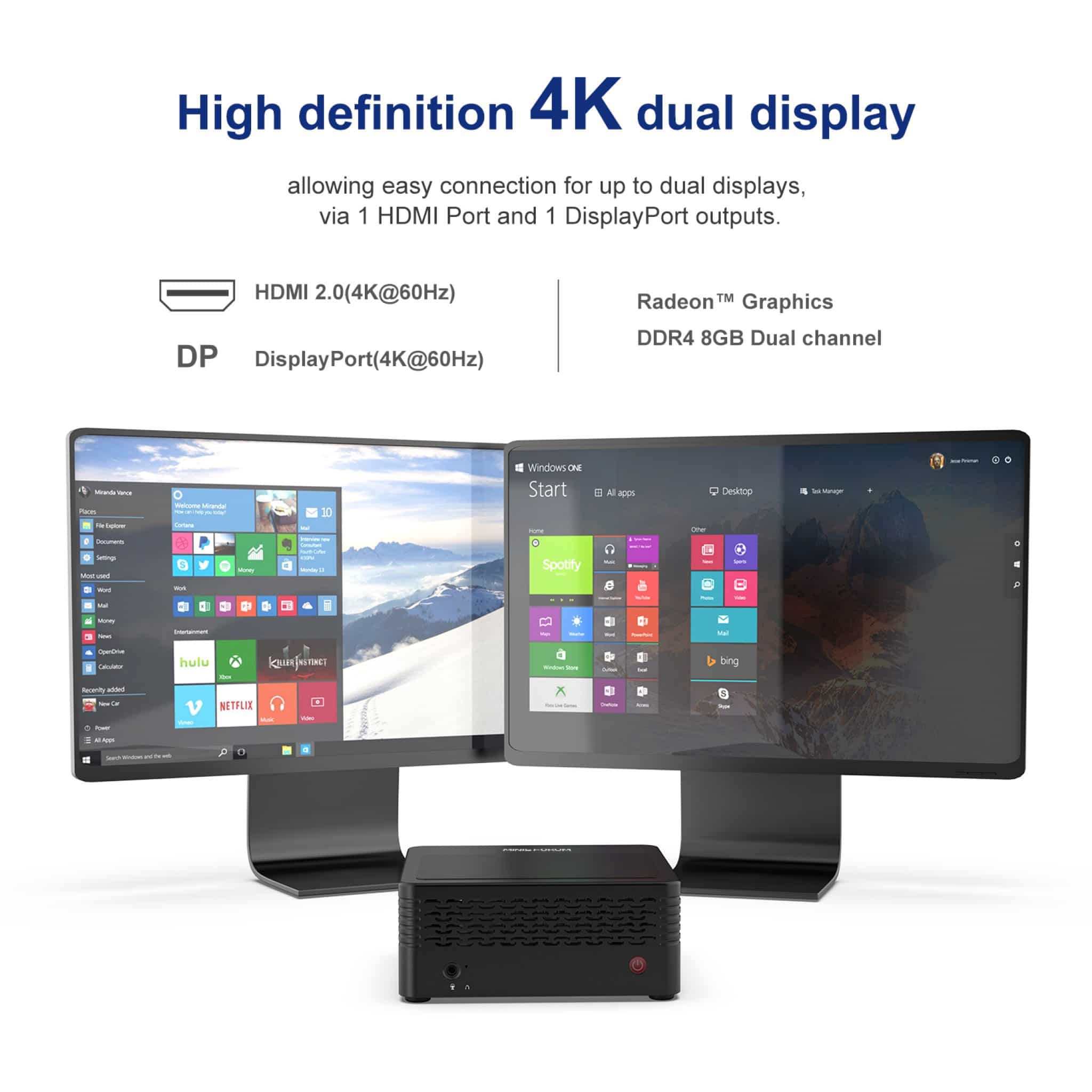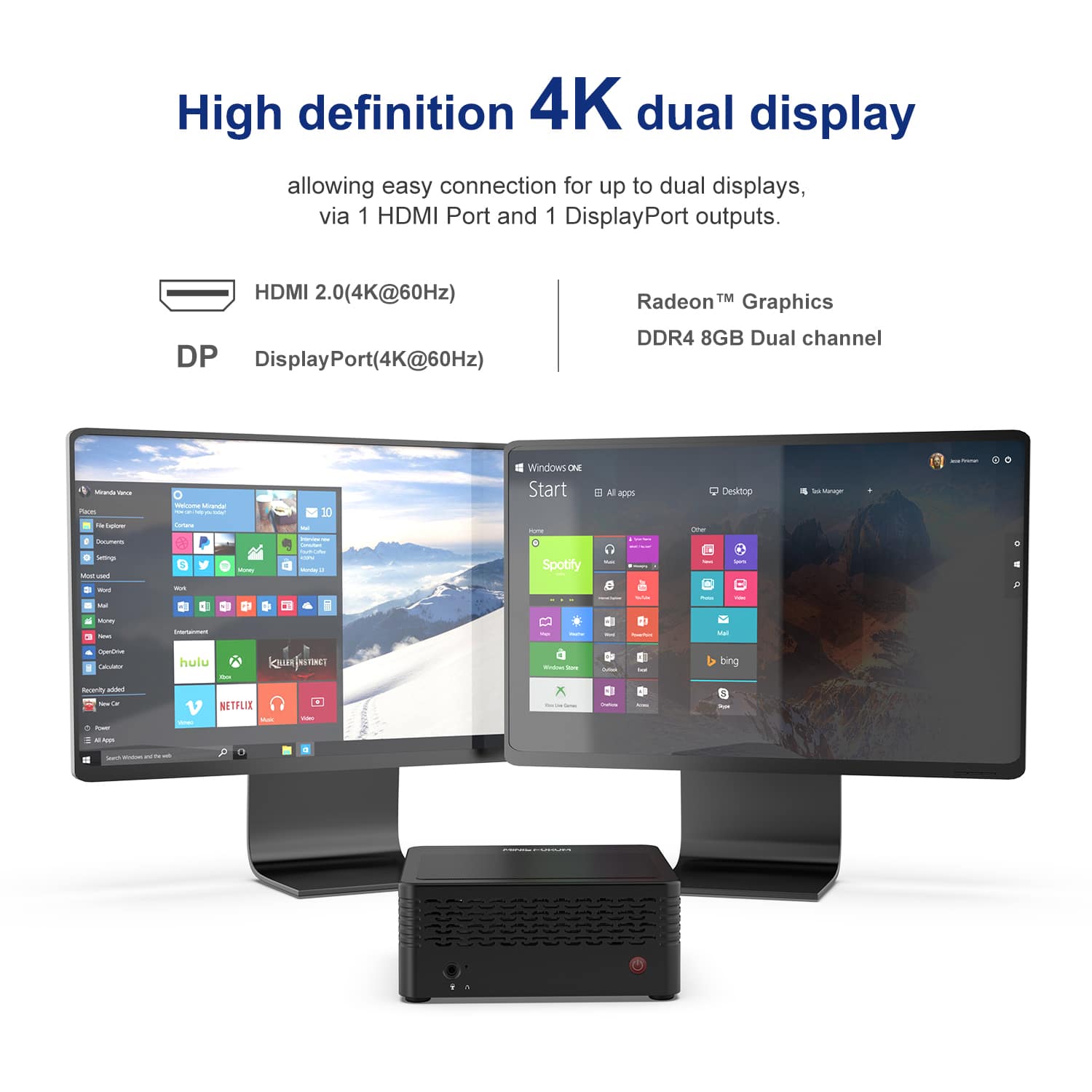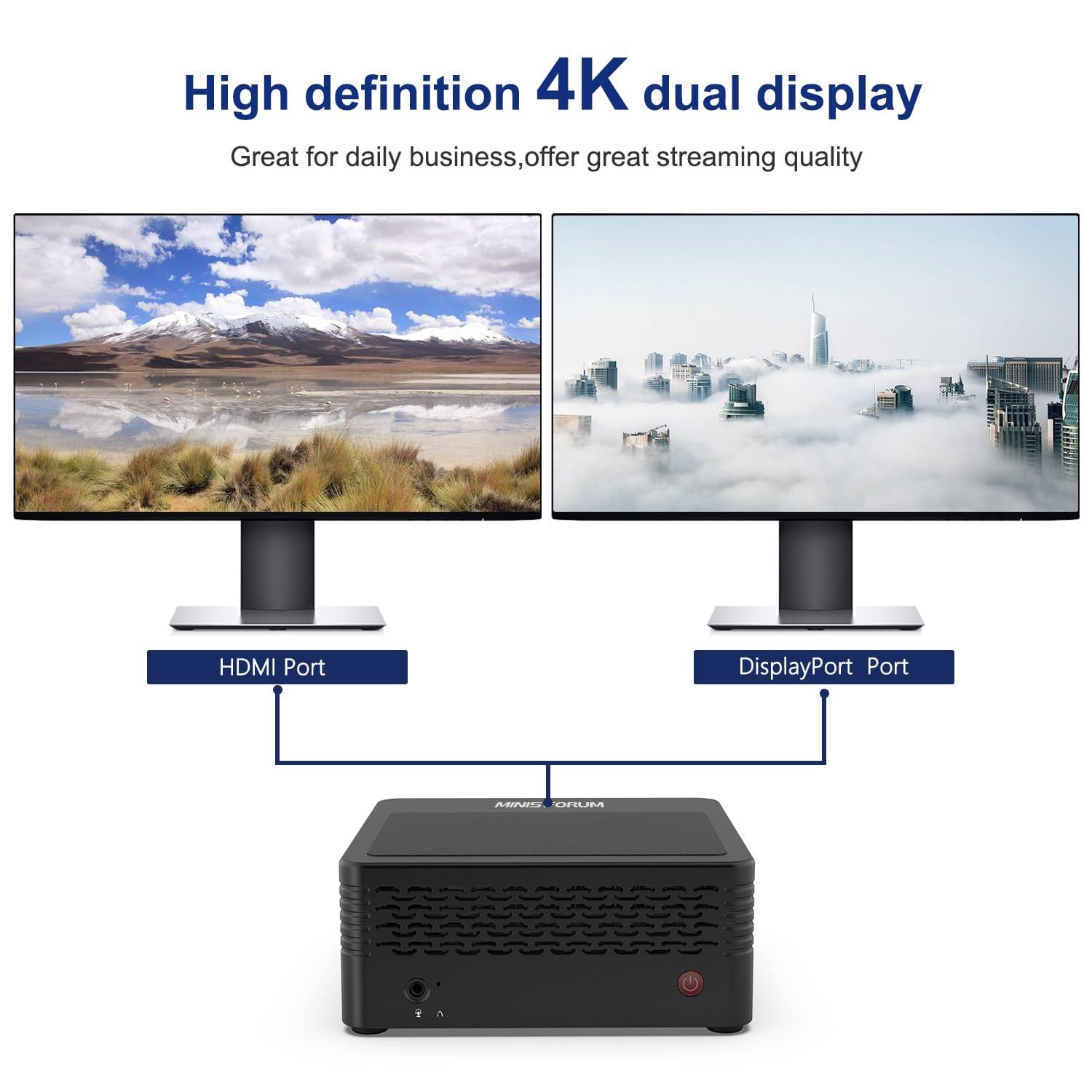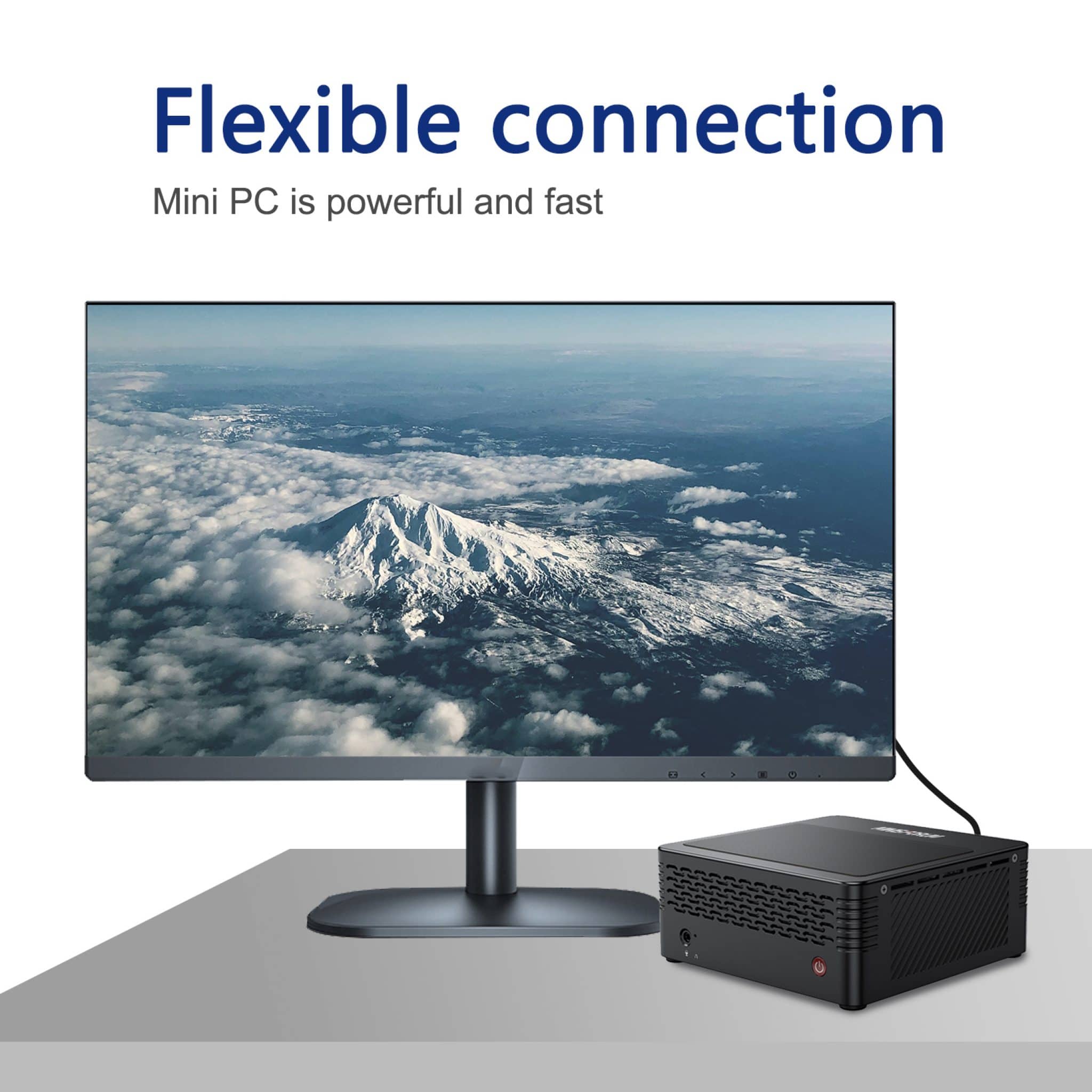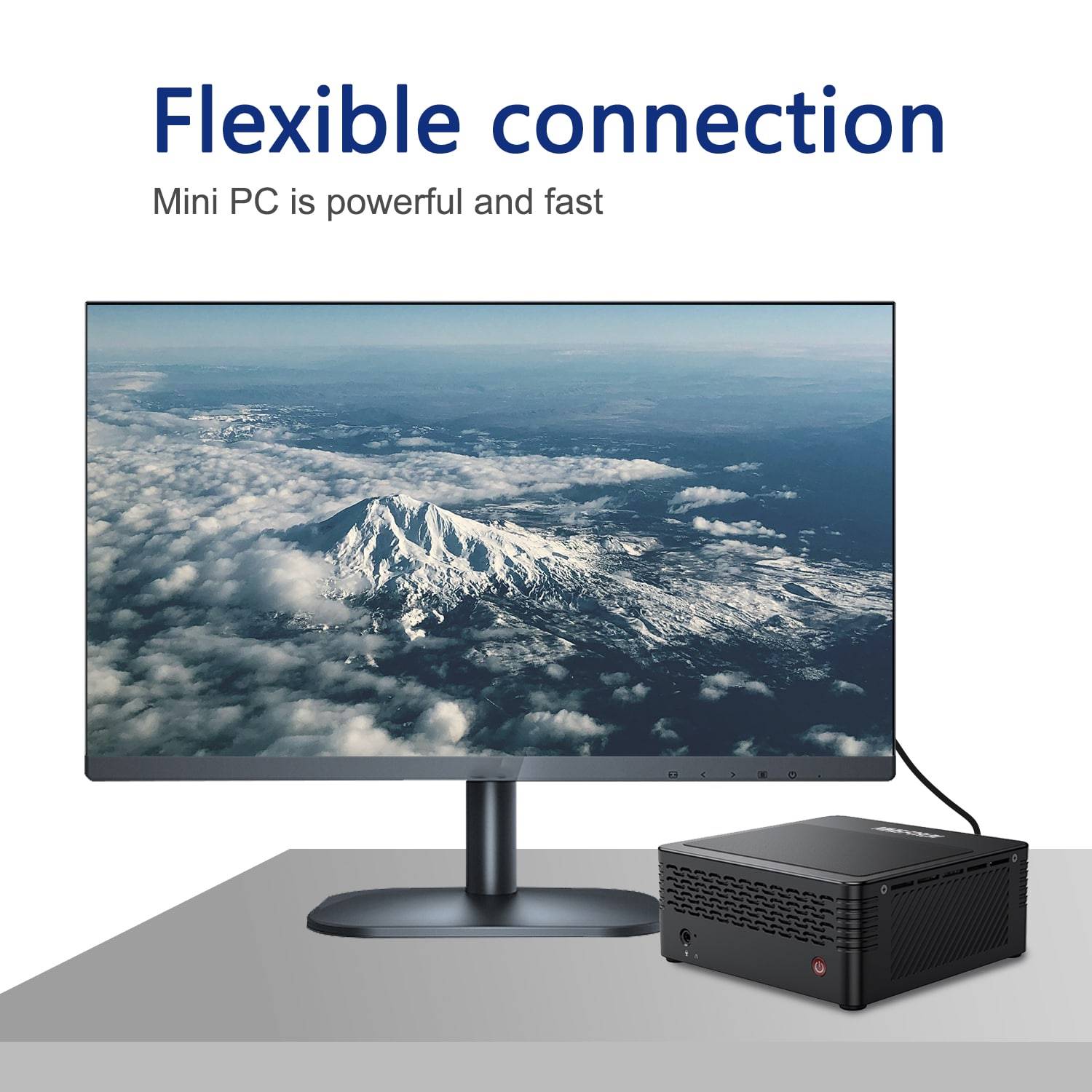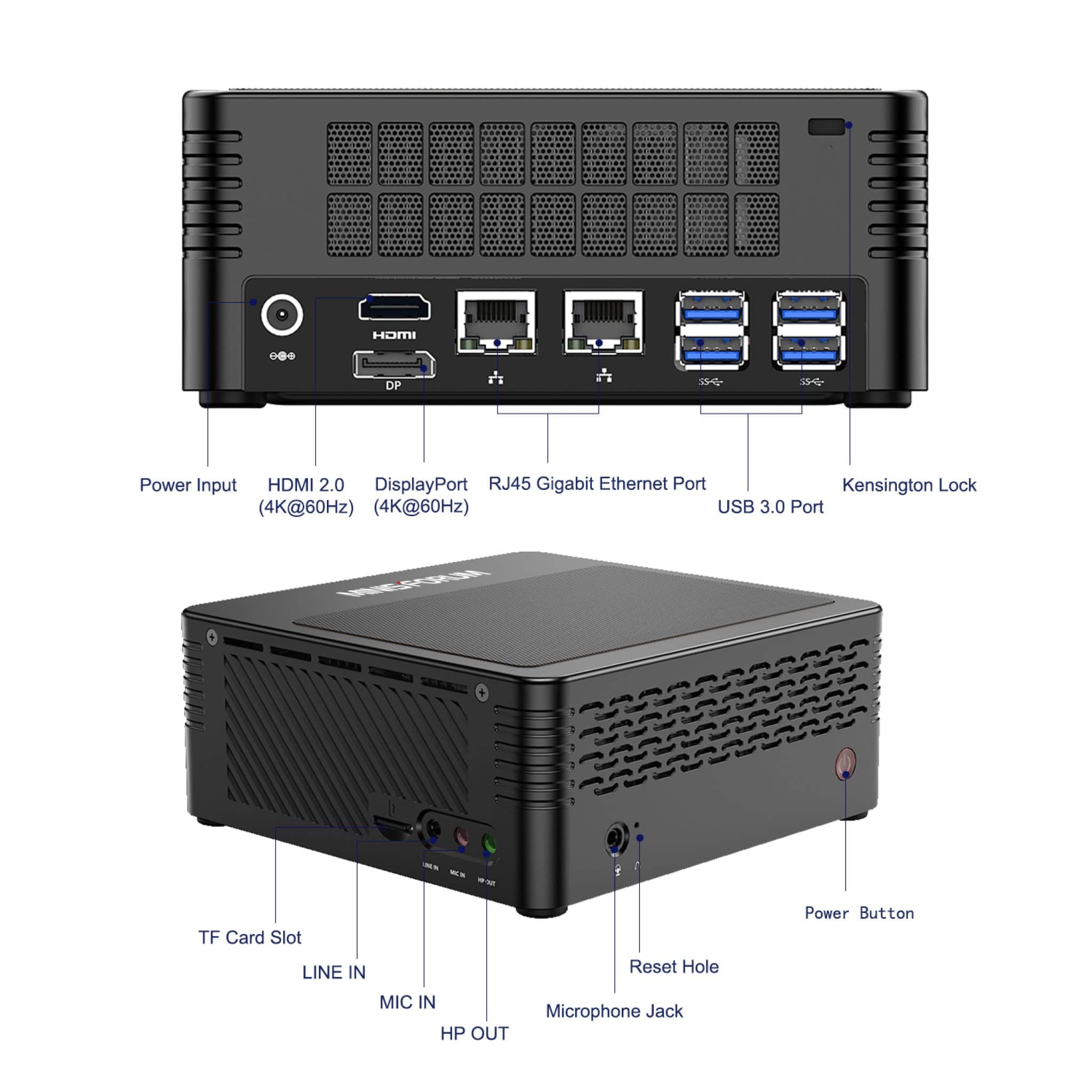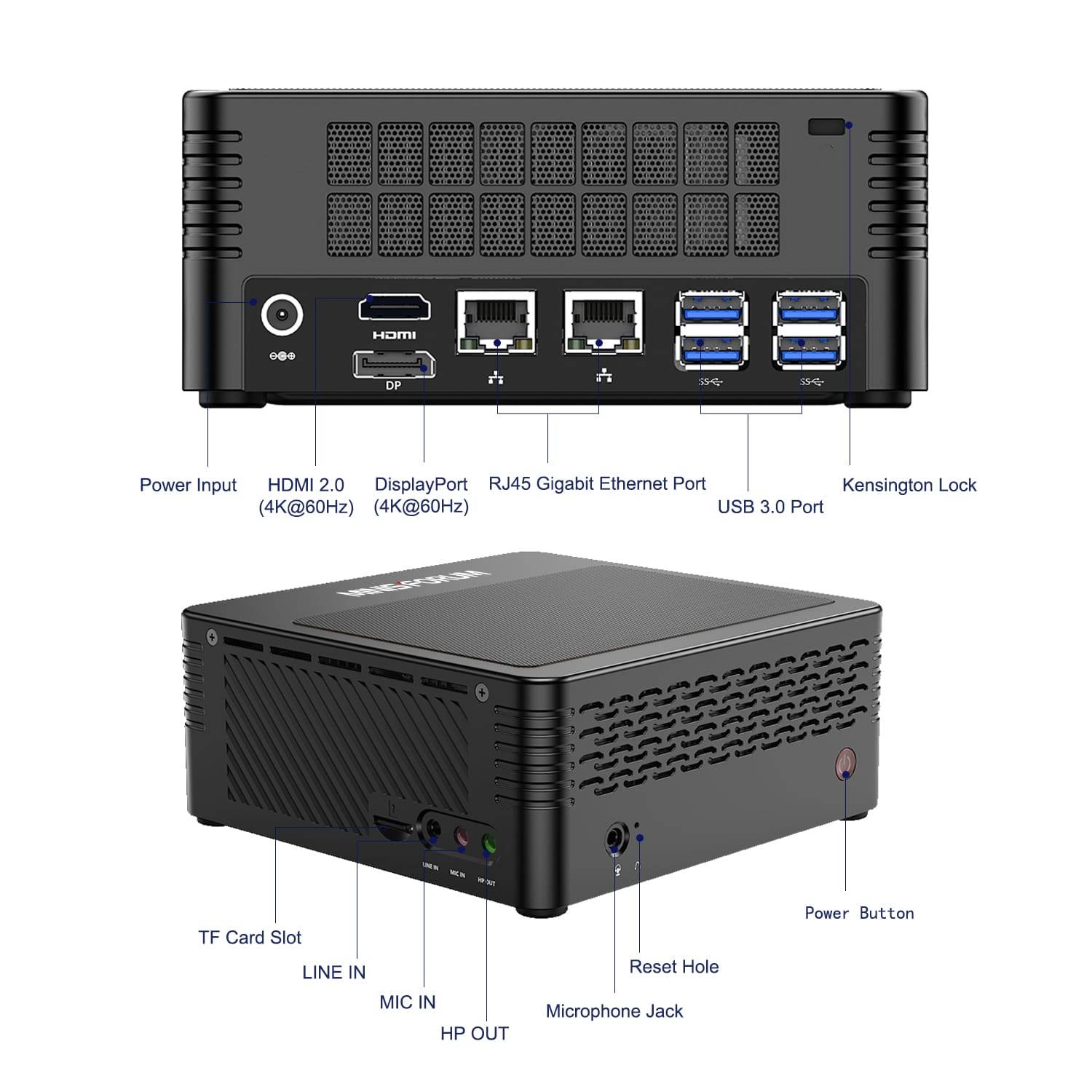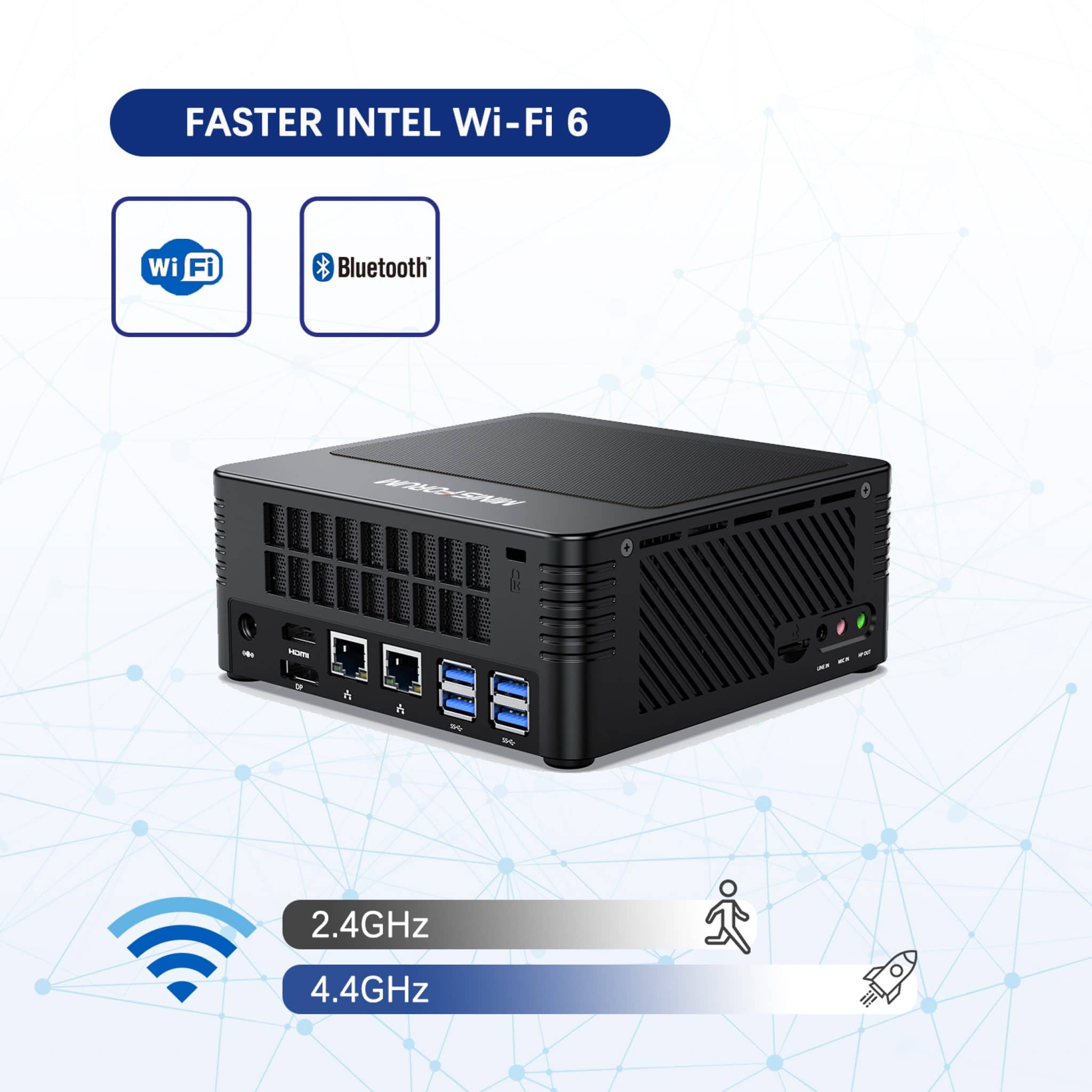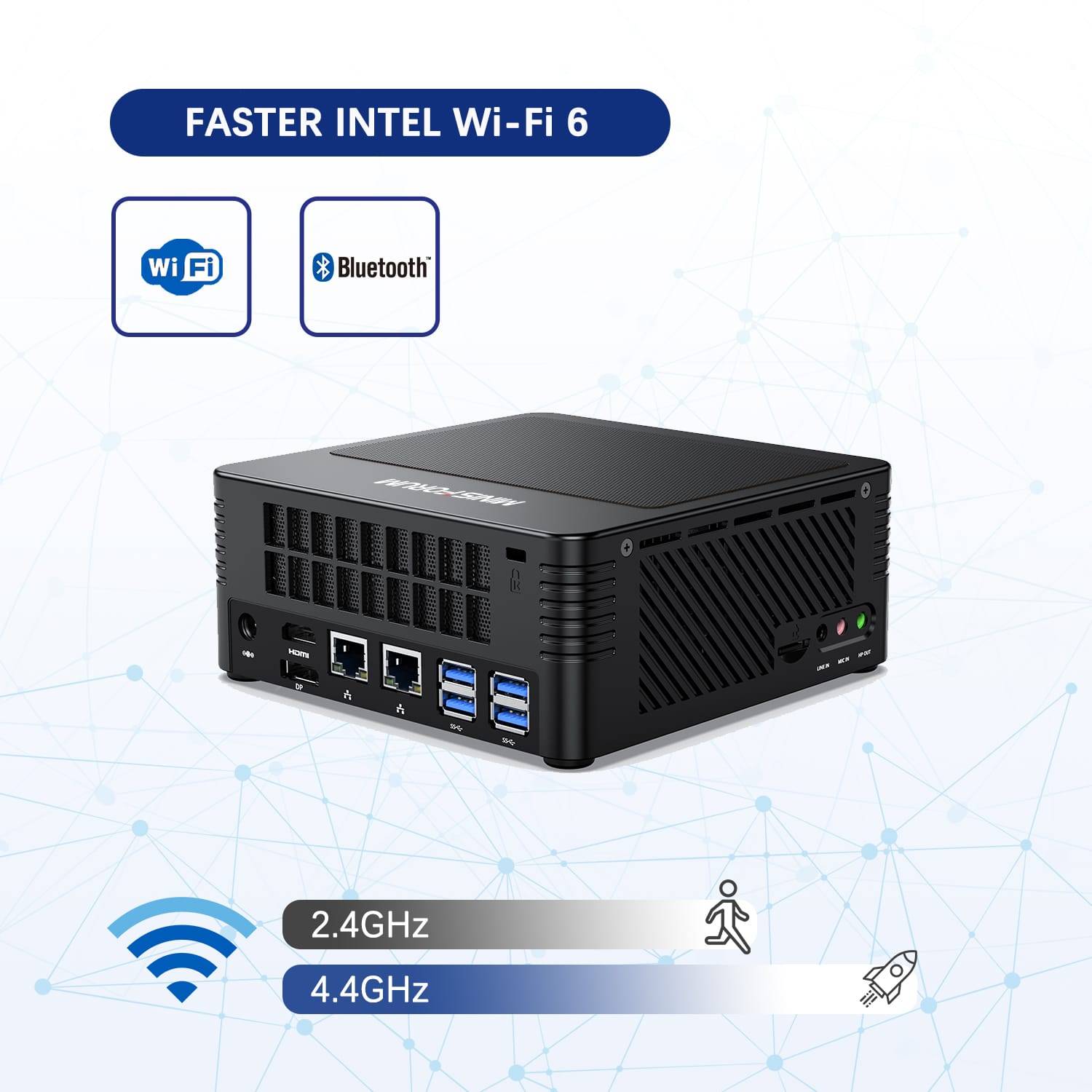 The Power of Zen 3 – The X500 gives you the option to choose between a cutting-edge AMD Ryzen 5 5600G and AMD Ryzen 7 5700G APU, which grants it access to the efficiency and performance of the Zen 3 architecture while also being supported by the Radeon graphics suite. The result is a mini desktop, perfect for gaming, streaming, office work, and more. 
Magnificently Mighty Memory – This Windows 11 small form factor PC features dual channel DDR4 SO-DIMM RAM, running at frequencies of up to 3200MHz, Ensuring highly stable performance  
Stupendously Superior Storage – At it's core, the X500 features a blazing fast M.2 2280 NVMe SSD for storage. This can be further expanded by an additional M.2 2242 SATA 3.0 SSD (up to 2TB), and a 2.5-inch SATA 3.0 HDD. Because of this, the MinisForum X500 excels at being a home media server, among other use cases. If that's not enough, a microSD card slot is also present for transferring photos and other files. 
Game, Stream, Play and Work in 4K – With both a HDMI 2.0 port and a DisplayPort interface, improve your productivity or just binge twice as hard with two 4K displays simultaneously. 
Plenty of Ports and Peripherals – This AMD mini PC features four USB 3.1 ports as well as a dedicated 3.5mm audio jack, and separate LINE OUT/HP OUT outputs. This is combined with built-in Bluetooth 5.0 functionality to easily allow all manner of wired and wireless perhipherals to smoothly, seamlessly function with the unit. 
No-fuss Networking NUC – The X500 features not one, but two gigabit ethernet ports alongside built-in Wi-Fi 6, providing flexibility and stability whether you prefer to go wired or wireless with this box pc. 
Technical Specifications
Software
OS
Windows 11
Security
PIN/Password
Processor
Brand
AMD
Model

Ryzen™ 5 5600G
Ryzen™ 7 5700G

Litography
TSMC 7nm FinFET
# Cores
# Threads
Base Frequency
Turbo Frequency

Up to 4.40Ghz
Up to 4.60Ghz

Cache

Total L2 Cache: 3MB, Total L3 Cache: 16MB
Total L2 Cache: 4MB, Total L3 Cache: 16MB

More Info
Graphics Processor
Interface
Integrated
Brand
AMD
Model
Radeon™ Vega
Frequency
Graphics Core Count
Memory (RAM)
Capacity
16GB/32GB (Depending on the model purchased)
Technology
DDR4 - 2x8GB Dual-Channel / 2x16GB Dual-Channel
Storage (ROM)
Capacity
256GB/512GB/1TB (Depending on the model purchased)
Technology
PCI-E NVMe SATA SSD
Expandable
1x SATA NGFF 2242 (Up to 2TB) ; 1x 2.5" HDD/SSD ; 1x Micro SD Card (Up to 128GB)
Network
Ethernet
2x 1GB/s RJ45
Wi-Fi
802.11ax Module – Dual-Band (Wi-Fi 6)
Bluetooth
5.1
I/O Interface
USB
4x USB Type-A 3.1 (Gen 2)
Video
1x HDMI 2.0(4K@60Hz) ; DisplayPort(4K@60Hz)
Audio
1x HDMI 2.0 ; 1x DisplayPort ; 1x 3.5mm Audio Jack ; LINE OUT, HP OUT
Dimension/Weight
Product Dimensions
154x153x62mm
Product Weight
1.17KG
Software Included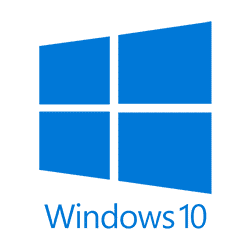 Windows 10 OS
The most used Operating System on the planet. That's for a reason
Package Includes
1 * User Manual
1 * Power Supply
Please Note
In line with the policy of continued development, the manufacturer reserves the right to amend the specifications without prior notification. The illustrations in the user manual are for reference only.
Reviews
Only had it a couple
Only had it a couple of weeks but seems to be a good bit of kit well pleased
Wanted a small pc and
Wanted a small pc and that's what I got
Great seller
Fast and quallity service!
Powerful, a little loud, disappointing wifi
The box comes with no specifications about what type of RAM it supports, nor what model of NVMe card it comes with. Dismantling involves undoing 4 screws, but actually removing the panel involves some wrestling -- and same again to get it back together. I feel it could be better designed.
The wifi antennas that are built-in to the box do not perform well. The X500 got considerably worse wifi signal than an Intel NUC sat next to it. Since there are no connectors on the back of this unit for antennas, to remedy this I'll need to drill a hole in the casing to get some pigtails through.
Unfortunately this box comes with Windows pre-installed, so I wrote over that immediately with Linux. Seems generally stable, except for what seems to be a problem bringing the HDMI-connected monitor out of standby.
The fan noise is noticeable. When idling it's certainly a lot louder than, say, an Lenovo X1 carbon's fan, or an Intel NUC's. There does not appear to be an option in the bios to adjust the fan speed, so you are stuck with this.
That said, it is a way of getting a quite beefy CPU in a small enclosure, which is what I was looking for.
Fantastic mini PC - but buy a separate HDMI cable
Pros:
- The 6 core processor is powerful enough to deal with any productivity work (Excel/Powerpoint/2gb+ file manipulation) - full-size PC performance in a box this size is awesome!
- The iGPU is powerful enough to play most emulated games up to the Wii - major retro-gaming session!
- is dead quiet at idle and low load
Cons:
- No USB-C ports - You will need adaptors for any USB-C accessories you may already have
- The fan can sometimes get a little loud if you're stressing the CPU & iGPU at the same time, although if the PC is behind the TV or a desk you'll struggle to hear it
- The bundled HDMI cable is SHOCKING; I initially thought the PC was defective when I started using it as I could see "snow" (small transient white dots everywhere) on the screen when running at 4k60. Turns out it was the HDMI cable that came with the PC was at fault; switched it out for another cable and the PC performed flawlessly.
MinisForum EliteMini X500 – AMD Ryzen Office Mini PC
£699.95Starting at £420.94 Incl. VATStarting at £350.78 Excl. VAT