Beelink U59 Quad-Core Mini PC
Intel 11th Generation N5095 @ Up to 2.9GHz TDP: 15W
Up to 16GB Dual-Channel DDR4 & 512GB M.2 SATA
Intel UHD Graphics
Dual Monitor, 4K@60Hz
Dual-Band WiFi & Bluetooth, USB 3.1, Type-C
Starting at $ 277.64 Incl. VATStarting at $ 231.37 Excl. VAT
Great Accessories
Intel 11th Generation N5095 @ Up to 2.9GHz TDP: 15W
Up to 16GB Dual-Channel DDR4 & 512GB M.2 SATA
Intel UHD Graphics
Dual Monitor, 4K@60Hz
Dual-Band WiFi & Bluetooth, USB 3.1, Type-C

Intel 11th Generation N5095 @ Up to 2.9GHz TDP: 15W
Up to 16GB Dual-Channel DDR4 & 512GB M.2 SATA
Intel UHD Graphics
Dual Monitor, 4K@60Hz
Dual-Band WiFi & Bluetooth, USB 3.1, Type-C
Description
The Beelink U59 is a compact desktop PC featuring an 11th generation Intel processor, providing a mixture of performance and efficiency that makes it perfect as an office PC, budget PC, and more.
Underpinning this performance is an Intel Celeron N5095 processor. Clocking at speeds of up to 2.9GHz, this quad-core processor can go the distance whether it be editing spreadsheets, sending emails, coding apps, and more.
Loading times will become a thing of the past with this intel NUC, with a fast M.2 NGFF SSD and DDR4 SO-DIMM RAM. You'll enjoy seamless multitasking and stable performance no matter what tasks you throw at it.
Expandability is not an issue either, with space for a 2.5-inch SATA III SSD or HDD inside of this NUC, you can store hundreds upon thousands of music, movies, photos, and more.
The compact body of this mini PC desktop is perfect for living room entertainment setups or occupying very limited spaces in your office. Weighing only approximately 395 grams and sizing up at 42 x 124 x 113mm, it is lighter AND smaller than most laptops.
Four USB 3.0 ports provide versatile input/output options for data storage and connectivity, and two HDMI 2.0b ports allow simultaneous 4K video for watching videos in eye-popping clarity on two displays at once!
For those who want to go with a cable-free Intel mini PC, the Beelink U59 has you covered. With Wi-Fi 5 and Bluetooth 4.1 out-of-the-box, rest assured that no matter where you place it, this mini PC will keep up without skipping a beat.
Technical Specifications
Software
OS
Windows 10 Professional
Security
PIN/Password
Processor
Brand
Intel
Model
Celeron® Processor N5095
Litography
10nm
# Cores
4
# Threads
4
Base Frequency
2.0Ghz
Turbo Frequency
Up to 2.90 Ghz
Total L3 Cache
4 MB
More Info
Click Here
Graphics Processor
Interface
Integrated
Brand
Intel
Model
UHD Graphics
Frequency
Up to 750 Mhz
Memory (RAM)
Capacity
8GB / 16GB
Technology
Single-Channel / Dual-Channel DDR4 SO-DIMM
Speed
Up to 2933Mhz
Storage (ROM)
Capacity
256GB/512GB (Depending on the model purchased)
Technology
M.2 SATA SSD
Expandable
1×2.5 inch SATA HDD Slot (SATA 3.0 6.0Gb/s)
Network
Ethernet
1x RJ45 Gigabit
Wi-Fi
Wi-Fi 5 (Dual-Band)
Bluetooth
4.0
I/O Interface
USB
1x USB Type-C ; 4x USB Type-A 3.0
Video
2x HDMI 2.0(4K@60Hz) ; 1x USB Type-C (4K@60Hz)
Audio
2x HDMI 2.0 ; 1x USB Type-C ; 1x 3.5mm Audio Jack
Application Ready
At the time of publication, this list is comprehensive and accurate. Specific apps or add-ons may be removed or added in the future.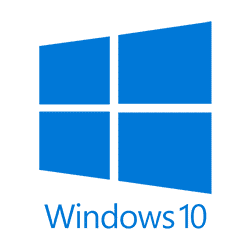 Windows 10 OS
The most used Operating System on the planet. That's for a reason
Package Includes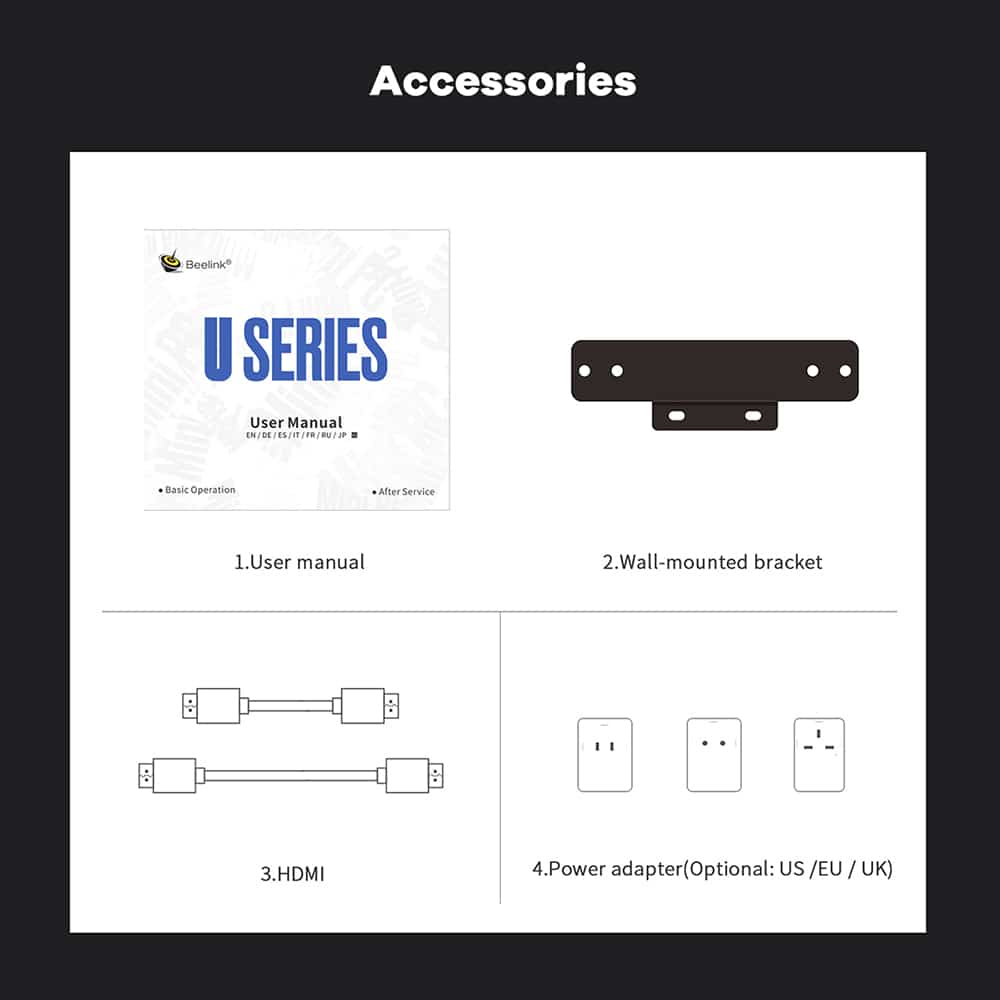 1 * User Manual
1 * Power Supply
1 * HDMI Cable
1 * Mounting Bracket
Please Note
In line with the policy of continued development, the manufacturer reserves the right to amend the specifications without prior notification. The illustrations in the user manual are for reference only.
Reviews
Fast delivery, Fast Machine
Ordered Sunday p.m., arrived Tuesday.
Set-up straightforward - works a treat. What's not to like?
A game changer!
A fantastically fast and crisp pc in such a small energy efficient package
BEELINK U59
ONLY HAD FOR A SHORT TIME, BUT SO FAR, AN AMAZING BIT OF KIT.
EXELLENT VALUE FOR MONEY.
Great little PC
I bought this to use in my camper van as it has very low power consumption and very good specifications for its size and price. It is really quite, fast and although its integrated graphics card is nowhere near as fast as my gaming PC it is able to handle plenty of games that have low to mid requirements.
Very impressed
This tiny PC is now used for my living room tv. It's super quick and streams, plays video really well. Incredibly impressed. So easy to setup and use. Highly recommended.
Beelink U59 Quad-Core Mini PC
Starting at $ 277.64 Incl. VATStarting at $ 231.37 Excl. VAT