DroiX CK1 Intel NUC Mini PC with Win 10 PRO
Intel® Core™ i5 or i7 Processor
Windows 10 PRO Pre-Installed
8GB/16GB/32GB DDR4 RAM / 256GB/512GB/1TB PCI-E NVMe SSD
Dual Displays Output
2.5″ HDD/SSD Bay for Expandable Storage
Dual-Band Wi-Fi w/ 1GB/s RJ45 Port
Starting at £ 394.95 Incl. VATStarting at £ 329.13 Excl. VAT
Description
This product comes in the following configurations:
Core i5 8265U, 8GB Single-Channel DDR4 RAM, 256GB PCIe NVMe SSD
Core i5 8265U, 16GB Dual-Channel DDR4 RAM, 256GB PCIe NVMe SSD
Core i5 8265U, 16GB Dual-Channel DDR4 RAM, 512GB PCIe NVMe SSD
Core i5 8265U, 32GB Dual-Channel DDR4 RAM, 1TB PCIe NVMe SSD
Core i7 8565U, 16GB Dual-Channel DDR4 RAM, 512GB PCIe NVMe SSD
Core i7 8565U, 32GB Dual-Channel (8×2) DDR4 RAM, 1TB PCIe NVMe SSD
The CK1 Mini PC (version NVISEN Y-MU01) features a choice of processors with the Intel Whiskey Lake i7 and i5 processors, and RAM and Storage configurations. Both configurations have the Intel UHD Graphics 620 for fast up to 4K processing.
The Intel Core i7 8565U runs up to 4.6GHz and comes with 16GB or 32GB of fast DDR4 RAM and a high performance 512GB or 1TB PCIe NVMe SSD.
The Intel Core i5 8265U runs up to 3.9GHz. It comes with a variety of fast DDR4 Dual-Channel RAM and a high-performance PCIe NVMe SSD.
The Mini computer case is made from Aluminum Alloy measuring 12.8*12.8*3.8 cm with a VESA bracket for mounting. Located inside is a built-in fan and space to connect a SATA III SSD or HDD to further expand the storage. On the sides, you can find an HDMI 2.0 and DisplayPort both supporting up to 4K 60Hz. They can also be used together for dual 4K monitor displays..
Connectivity on the Intel NUC Mini PC like device is very well supported. There are one USB Type-C and four USB 3.0 ports for high-speed data transfer as well as two USB 2.0 ports. The RJ45 Ethernet port supports up to 1Gb/s for high reliability and the fastest transfer speed. A Dual band WIFI 2.4G/5.0G and BlueTooth 4.2 completes the Wireless connectivity.
The Mini Windows PC runs Windows 10 and can be used just like a normal desktop PC or laptop. The small form factor makes it perfect for use in the home or as an office Mini PC where space may be limited. The CK1 is the best Intel NUC Mini PC with Windows available.
Technical Specifications
Softwares
OS
Windows 10 Pro
Processor
Version
Intel Core i5 – 8265U
Generation
8th (Whiskey Lake)
Base Frequency
1.60 Ghz
Turbo Frequency
3.90 Ghz
# Cores
4
# Threads
8
Version
Intel Core i7 – 8565U
Generation
8th (Whiskey Lake)
Base Frequency
1.80 Ghz
Turbo Frequency
4.60 Ghz
# Cores
# Cores
# Threads
8 Threads
Video Processor
Manufacturer
Intel
Model
Intel® HD Graphics 620
Turbo Frequency
1.10Ghz (For i5 version) ; 1.15Ghz (For i7 version)
4K Support
YES
OpenGL ES Support
YES
Base Frequency
300 Mhz
RAM
RAM
8GB/16GB/32GB Depending on the model purchased
RAM(spec)
LPDDR4
Network
Ethernet
10/100/1000M Ethernet Adapter (RJ45)
Wi-Fi
802.11a/ac/b/g/n Module – Dual-Band
Bluetooth
4.2
I/O ports
USB
1x USB Type-C 3.1 ; 4x USB 3.0 Gen1 ; 2x USB 2.0
Video
1x HDMI 2.0 (HD,CEC, Dynamic HDR, HDCP 2.2) ; 1x DP [email protected]
Audio
1x 3.5mm Headphone&Microphone Port
Power
Power Adapter
Dimension/Weight
Product Dimensions
(L x W x H): 12.80 x 12.80 x 3.80 cm / 5.04 x 5.04 x 1.50 inches
Product Weight
350g / 0.77lb
Package Dimensions
(L x W x H): 27.5 x 18.30 x 5.5 cm / 10.83 x 7.2 x 2.17 inches
Package Weight
625g / 1.38lb
Application Ready
At the time of publication, this list is comprehensive and accurate. Specific apps or add-ons may be removed or added in the future.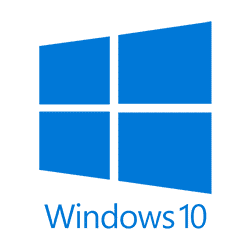 Windows 10 OS
The most used Operating System on the planet. That's for a reason
Package Includes
1* CK1 Windows 10 HTPC
1* Power Adapter
1* SATA+Power Cable for 2.5" HDD/SSD Upgrade
1* Fixing Screws
1* User Manual
Please Note
In line with the policy of continued development, the manufacturer reserves the right to amend the specifications without prior notification. The illustrations in the user manual are for reference only.
Reviews
Perfect little desktop
I selected this mini PC based on spec and previous experience with DroiX and I'm pleased to say I'm not disappointed. Great performance at a very sensible price - it drives my two HD Samsung monitors beautifully providing a fast and stable base for both home working and home play. Hard drive expansion was a dream allowing me to enjoy the best of both mechanical and Solid state drives. Just a perfect little desktop!!
Fan a little noisy!, otherwise everything is fine.
Really good bui...
Really good build quality and impressed that the add-in RAM and NVMe components are branded from Kingston and not generic unbranded modules.
CK1 - Excellent unit
I spent some time comparing the CK1 and CK2 units, which are quite similarly spec'ed but opted for the CK1 as a cost effective route to a four core machine. I'm very impressed: delivery was prompt, unit is well built and commissioning was a breeze. I added a secondary SSD in the expansion slot plus additional memory and am running as dual boot Windows/Linux. Performance is very good. I recommend both DroiX and the CK1 without reservation.
Product powerfu...
Product powerful. Works as described, works well on Wi-Fi. Explained how to set up to own settings.
DroiX CK1 Intel NUC Mini PC with Win 10 PRO
Starting at £ 394.95 Incl. VATStarting at £ 329.13 Excl. VAT