GPD P2 Max Pocket Windows 10 Mini Laptop
H-IPS Retina Touchscreen Display
Windows 10 Home Pre-Installed
Intel Processor
Dual-Band Wi-Fi w/ 1GB/s Ethernet Adapter via USB Type-C
9200mAh Li-Po Battery
Starting at £514.95 Incl. VATStarting at £429.13 Excl. VAT
Great Accessories
H-IPS Retina Touchscreen Display
Windows 10 Home Pre-Installed
Intel Processor
Dual-Band Wi-Fi w/ 1GB/s Ethernet Adapter via USB Type-C
9200mAh Li-Po Battery

£

34.95 Incl. VAT

£

17.95 Incl. VAT

H-IPS Retina Touchscreen Display
Windows 10 Home Pre-Installed
Intel Processor
Dual-Band Wi-Fi w/ 1GB/s Ethernet Adapter via USB Type-C
9200mAh Li-Po Battery

£

29.99 Incl. VAT

£

27.94 Incl. VAT
Description
This product comes in the following configurations:
Celeron 3965Y CPU, 8GB RAM, 256GB Storage, Colour: Silver
Core me-8100Y CPU, 16Gb RAM, 512GB Storage, Colour: Black/Dark-Grey
The GPD P2 MAX Ultrabook is GPD's latest gadget, this time their first entry into the Ultrabook category. Smaller than a laptop, but bigger than a GPD Pocket for example.
The P2 MAX Mini Laptop comes in two models: The Silver model comes with an Intel Celeron 3965Y with 8GB LPDDR3 RAM and 256GB NGFF M.2 SATA SSD. The black model features a high performance Intel Core m3-8100Y with 16GB LPDDR3 RAM and 512GB NGFF M.2 SATA SSD.
Both models run Windows 10 and have plenty of ports including two USB 3.0 Type-A ports, one USB 3.0 Type-C port, one Micro HDMI port and a 3.5mm headphone & microphone socket. There is a camera located in the display hinge for video calling and a fingerprint scanner for added security.
The display is an 8.9 Inch Retina H-IPS panel running at 2560×1600 resolution. The display is sharp and bright, watching 4K videos really shows off the definition. All this hardware is packed into a device measuring just 6.02 x 4.44 x 0.92 inches and weighing less than 700 grams.
The keyboard is a QWERTY keyboard which has larger keys and spacing compared to earlier products such as the GPD Pocket 2. It makes for easier typing and no finger fatigue over extended periods of use.
A 9200mAh Lithium Polymer keeps the Ultrabook laptop running for up to 12 hours on a single charge. Thanks to the dynamic fan speed and CPU Turbo, the processor only uses the speed it requires for the task, reducing power consumption and extending battery life.
If you are looking for something smaller than a typical laptop but not quite as small as a GPD Pocket then the GPD P2 MAX Windows 10 Ultrabook is the ideal solution. It is an all day use small laptop that remains powerful but light to carry around in a bag for example. This is GPD's best ultrabook to date.
Technical Specifications
Softwares
OS
Windows 10 Home
Display
Size
8.9 Inches
Touchscreen
Supported – 10 Points
Protection
Gorilla Glass 4
Technology
Retina H-IPS
Resolution
Resolution
Video Processor (GPU)
Manufacturer
Intel
Model
Intel® HD Graphics 615
Base Frequency
300 Mhz
Turbo Frequency
850 (For Celeron version) ; 900 (For Core m3 version)
DirectX Support
YES
OpenGL Support
YES
Processor: Depending on the model purchased
Version
Intel Celeron 3965Y
Manufacturer
Intel Celeron 3965Y
Frequency
1.50 Ghz
# Cores
2 Cores
# Threads
2 Threads
Version
Intel Core m3-8100Y
Manufacturer
Intel Core m3-8100Y
Frequency
1.10 Ghz
Turbo Frequency
3.40 Ghz
# Cores
2 Cores
# Threads
4 Threads
RAM
RAM
8GB/16GB Depending on the model purchased
RAM(spec)
LPDDR3
Network
Wi-Fi
IEEE 802.11a/b/g/n/ac ; Dual-Band Wi-Fi (2.4Ghz/5Ghz)
Bluetooth
4.2
I/O ports
Power
USB Type-C
USB 3.0 Type-A
2 Ports
USB 3.0 Type-C
1 Port
Micro HDMI Port
1
3.5mm Headphone&Microphone Jack
1
Dimension/Weight
Product Dimensions
(L x W x H): 15.3 x 11.3 x 2.35 cm / 6.02 x 4.44 x 0.92 inches
Product Weight
440g
Package Dimensions
(L x W x H): 21 x 16.5 x 6.1 cm / 8.26 x 6.49 x 2.40 inches
Package Weight
700g
Software Included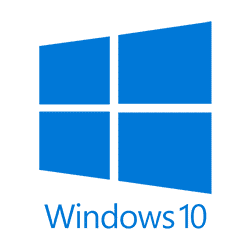 Windows 10 OS
The most used Operating System on the planet. That's for a reason
Package Includes
1 * USB Type-C Cable
1 * Power Adapter
1 * User manual
Please Note
In line with the policy of continued development, the manufacturer reserves the right to amend the specifications without prior notification. The illustrations in the user manual are for reference only.
Reviews
Linux user review
Being a died in the wool Windows hater I purchsed this with the intension of installing Linux.
I'm happy to say that is now running Debian bullseye with the Gnome3 desktop quite happily with a couple of caveats.
Firstly when plugging in headphones the internal speaker is not disabled and Pulseaudio control still says "headphones (unplugged). However they still work when selected and the internal speaker is disabled.
Secondly the touch screen does not seem to work, but as I never poke sticky fingers all over my screen, I don't care.
Apart from those two things I have to say that this is a delightful little laptop with good performance and is rapidly becomming a favorite among my systems.
Amazing Little Laptop
Really pleased with my GPD P2 Max. My only concern was the fan noise but after setting up NoteBook FanControl it's quiet as a mouse :)
GPD P2 MAX
This is a fantastic machine and faster than I thought it would be. It's a full blown laptop just small. Very easy to type on, great touchscreen etc ... can't fault it. Droix sent me the wrong charger cable unfortunately but they sent me the correct one out within 2 days, great service!
Very fast shipp...
Very fast shipping! May buy again
GPD P2 Max Pocket Windows 10 Mini Laptop
Starting at £514.95 Incl. VATStarting at £429.13 Excl. VAT