GPD Micro PC industry Mini Laptop with RS232
Designed for IT Professionals
Intel Chipset N4120
Windows 10 Pro Pre-Installed
RS-232 Serial Port
Dual-Band Wi-Fi w/ 1GB/s RJ45 Port
£449.95Starting at £405.95 Incl. VATStarting at £338.29 Excl. VAT
Great Accessories
Designed for IT Professionals
Intel Chipset N4120
Windows 10 Pro Pre-Installed
RS-232 Serial Port
Dual-Band Wi-Fi w/ 1GB/s RJ45 Port

£

29.99 Incl. VAT

£

27.94 Incl. VAT
Description
This product comes in the following configurations:
256GB Storage
512GB Storage
1TB Storage
The GPD Micro PC is for those that want a fast performing industrial PC with plenty of communications ports. This Windows 10 PRO mini laptop offers this and a lot more.
The GPD Micro PC runs on a fast Intel® Celeron® N4120 Quad Core processor with a turbo frequency up to 2.6Ghz and 8GB of fast LPDDR4 RAM. There is a choice of having  256GB, 512GB or 1TB NGFF M.2 SATA SSD storage. This can be upgraded at a later date if you wish to.
An industry Mini Laptop needs to have connectivity and the micro PC caters for this in just about every possible way, even compared to full sized industrial PCs. There are three USB 3.0 Type A ports, One USB Type-C port, an RS232 serial port, RJ45 1GB/s Ethernet port, HDMI port and a MicroSD card reader. Wireless connectivity features a 802.11b/g/n/ac, 2.4G/5G Dual-band Wi-Fi and Bluetooth 4.2.
The micro laptop display is 6 inches and runs at 1280×720 resolution, it is protected by scratch resistant Corning Gorilla Glass 4. All this amazing hardware is packed inside a shell just 6" X 4.4" x 0.9" when closed. It is small enough to fit in a pocket or small bag.
If you are looking for the best micro PC available then the GPD Micro offers excellent portability, plenty of connectability and still remains a high performance Windows 10 micro PC
Technical Specifications
Softwares
OS
Windows 10 PRO
Processor
Manufacturer
Intel
Model
Intel® Celeron® N4120
Frequency
1.10 Ghz
Turbo Frequency
2.60 Ghz
# Cores
4 Cores
# Threads
4 Threads
Video Processor (GPU)
Manufacturer
Intel
Model
Intel® HD Graphics 600
Base Frequency
200 Mhz
Turbo Frequency
700 Mhz
DirectX Support
YES
OpenGL support
YES
Battery
Battery
Lithium Polymer – 2x 3100mAh
RAM
RAM
8GB
RAM(spec)
LPDDR4
Network
Ethernet
1GB/s 1000M RJ45 LAN Port
Wi-Fi
802.11b/g/n/ac, 2.4G/5G Dual-band Wi-Fi
Bluetooth
4.2
Serial
RS-232 Port
I/O Ports
Power
USB Type-C
Ethernet
RJ45 Port
Headphone/Microphone
3.5mm
USB 3.0 Type-A
3 Ports
USB 3.0 Type-C
1 Port
HDMI Port
1
Dimension/Weight
Product Dimensions
(L x W x H): 15.3 x 11.3 x 2.35 cm / 6.02 x 4.44 x 0.92 inches
Product Weight
440g
Package Dimensions
(L x W x H): 21 x 16.5 x 6.1 cm / 8.26 x 6.49 x 2.40 inches
Package Weight
700g
Software Included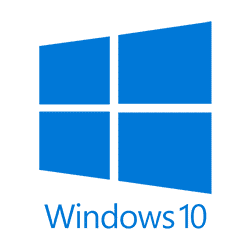 Windows 10 OS
The most used Operating System on the planet. That's for a reason
Package Includes
1* GPD Micro PC
1* USB Type-C Cable
1* Power Adapter
1* User Manual
Please Note
In line with the policy of continued development, the manufacturer reserves the right to amend the specifications without prior notification. The illustrations in the user manual are for reference only.
Reviews
Great piece of kit
Rapid, robust, fully featured, excellent connectivity, build quality. Needs a neoprene sleeve.
Good
It's good for me, for what I do with it.
GPD Micro PC industry Mini Laptop for professionals
Its a seriously...
Its a seriously great little machine. Its aimed at a very specific target audience, and I happen to be in that category. Its quite powerful with tons on I/O. One of the best value machines of its kind.
GPD Micro PC industry Mini Laptop with RS232
£449.95Starting at £405.95 Incl. VATStarting at £338.29 Excl. VAT