GPD Micro PC industry Mini Laptop with RS232
Designed for IT Professionals
Intel Chipset N4120
Windows 10 Pro Pre-Installed
RS-232 Serial Port
Dual-Band Wi-Fi w/ 1GB/s RJ45 Port
Starting at £399.95 Incl. VATStarting at £333.29 Excl. VAT
Great Accessories
Designed for IT Professionals
Intel Chipset N4120
Windows 10 Pro Pre-Installed
RS-232 Serial Port
Dual-Band Wi-Fi w/ 1GB/s RJ45 Port
Frequently Bought Together
Protect your GPD Micro PC with the official GPD Case
Description
This product comes in the following configurations:
256GB Storage
512GB Storage
1TB Storage
The GPD Micro PC is for those that want a fast performing industrial PC with plenty of communications ports. This Windows 10 PRO mini laptop offers this and a lot more.
The GPD Micro PC runs on a fast Intel® Celeron® N4120 Quad Core processor with a turbo frequency up to 2.6Ghz and 8GB of fast LPDDR4 RAM. There is a choice of having  256GB, 512GB or 1TB NGFF M.2 SATA SSD storage. This can be upgraded at a later date if you wish to.
An industry Mini Laptop needs to have connectivity and the micro PC caters for this in just about every possible way, even compared to full sized industrial PCs. There are three USB 3.0 Type A ports, One USB Type-C port, an RS232 serial port, RJ45 1GB/s Ethernet port, HDMI port and a MicroSD card reader. Wireless connectivity features a 802.11b/g/n/ac, 2.4G/5G Dual-band Wi-Fi and Bluetooth 4.2.
The micro laptop display is 6 inches and runs at 1280×720 resolution, it is protected by scratch resistant Corning Gorilla Glass 4. All this amazing hardware is packed inside a shell just 6" X 4.4" x 0.9" when closed. It is small enough to fit in a pocket or small bag.
If you are looking for the best micro PC available then the GPD Micro offers excellent portability, plenty of connectability and still remains a high performance Windows 10 micro PC
Technical Specifications
Softwares
OS
Windows 10 PRO
Processor
Manufacturer
Intel
Model
Intel® Celeron® N4120
Frequency
1.10 Ghz
Turbo Frequency
2.60 Ghz
# Cores
4 Cores
# Threads
4 Threads
Video Processor (GPU)
Manufacturer
Intel
Model
Intel® HD Graphics 600
Base Frequency
200 Mhz
Turbo Frequency
700 Mhz
DirectX Support
YES
OpenGL support
YES
Battery
Battery
Lithium Polymer – 2x 3100mAh
RAM
RAM
8GB
RAM(spec)
LPDDR4
Network
Ethernet
1GB/s 1000M RJ45 LAN Port
Wi-Fi
802.11b/g/n/ac, 2.4G/5G Dual-band Wi-Fi
Bluetooth
4.2
Serial
RS-232 Port
I/O Ports
Power
USB Type-C
Ethernet
RJ45 Port
Headphone/Microphone
3.5mm
USB 3.0 Type-A
3 Ports
USB 3.0 Type-C
1 Port
HDMI Port
1
Dimension/Weight
Product Dimensions
(L x W x H): 15.3 x 11.3 x 2.35 cm / 6.02 x 4.44 x 0.92 inches
Product Weight
440g
Package Dimensions
(L x W x H): 21 x 16.5 x 6.1 cm / 8.26 x 6.49 x 2.40 inches
Package Weight
700g
Application Ready
At the time of publication, this list is comprehensive and accurate. Specific apps or add-ons may be removed or added in the future.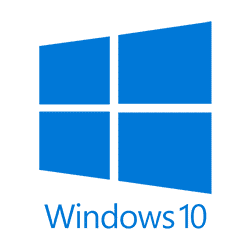 Windows 10 OS
The most used Operating System on the planet. That's for a reason
Package Includes
1* GPD Micro PC
1* USB Type-C Cable
1* Power Adapter
1* User Manual
Please Note
In line with the policy of continued development, the manufacturer reserves the right to amend the specifications without prior notification. The illustrations in the user manual are for reference only.
Reviews
Great piece of kit
Rapid, robust, fully featured, excellent connectivity, build quality. Needs a neoprene sleeve.
GPD Micro PC industry Mini PC for professionals
I like my Micro-PC very much as use it for my Music Archives. I also decided to buy me the GPD Case on Amazon - but it doesn't fit to the Micro-PC. Maybe a fitting Case should be issued.
Brilliant
I like the GPD Micro PC a lot as it's the lightest Win 10 PC I could find that I can power from USB-C. I then link that up to a solar charger and have an off-grid backpacking laptop. It works brilliantly, however teething problems I had to start with were: 1) Win 10 kept crashing, 2) Screen was rotated 90 degrees, 3) Wouldn't boot from USB DVD (even when BIOS options changed). If anyone has this problem, how I fixed it was: plug in HDMI (screen isn't rotated on HDMI) and then keep trying to finish setup on Win 10 until you can login to Win 10. Once logged in, install iobit advanced system care and iobit driver booster (both free from cnet) and run both of those and select fix option to automatically fix everything and install latest drivers. Afterwards rebooted and now everything working perfectly (Win 10 not crashing, screen not rotated and now has latest USB drivers, though haven't tried to boot from USB DVD yet). Great little laptop. Also found this website: www.goodnewsonline.faith .
GPD Micro PC industry Mini Laptop with RS232
Starting at £399.95 Incl. VATStarting at £333.29 Excl. VAT