Description
The KingSpec NVMe 22*30 Solid State Drive is capable of reaching read speeds of up to 3621.35 MB/s and write speeds of up to 2314.32 MB/s. These speeds are significantly faster than those of a traditional hard drive, which can typically reach speeds of around 100 MB/s. This means that the KingSpec NVMe drive is able to access and transfer data much more quickly, resulting in faster boot times and faster launching of software.
For example, let's say you have a large software application that you need to install. With a traditional hard drive, it might take several minutes to complete the installation process. With the KingSpec NVMe drive, however, the installation process would be much faster, as the drive is able to access and transfer the necessary data at much higher speeds.
In general, the faster read and write speeds of the KingSpec NVMe drive make it an excellent choice for those who want to improve the overall performance of their computer. Whether you're a gamer looking to load levels faster, a creative professional working with large files, or just someone who wants a smoother, more responsive computing experience, this drive is sure to deliver.
Check bellow results for Steam Deck using KingSpec 2230 NVMe 1TB Storage :
Read Speed: 3621.35 MB/s
Write Speed : 2314.32 MB/s
The CrystalDiskMark benchmark software runs a series of tests on the storage to see its performance across different read/write patterns. The results show the optimal maximum reading and writing speeds on the first row.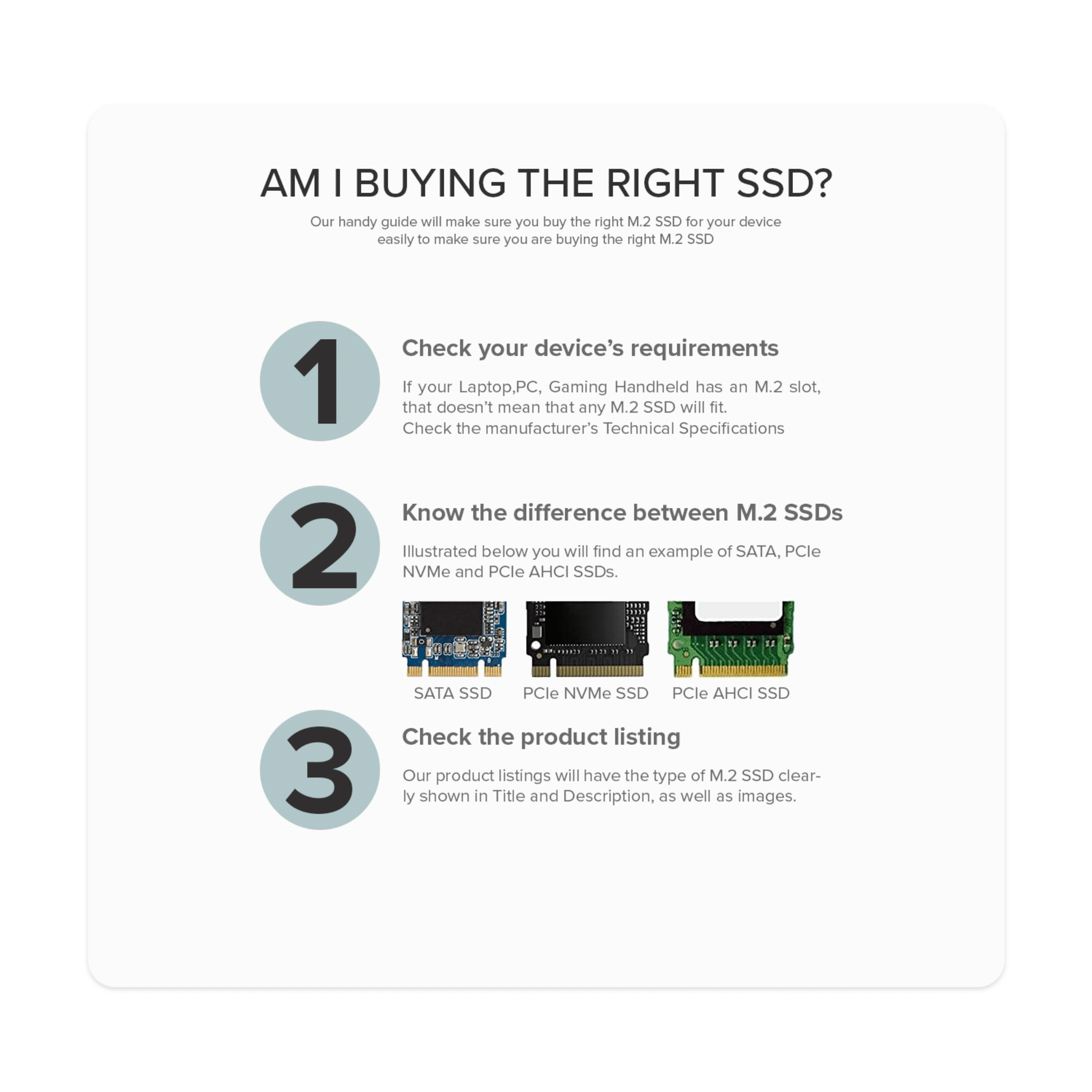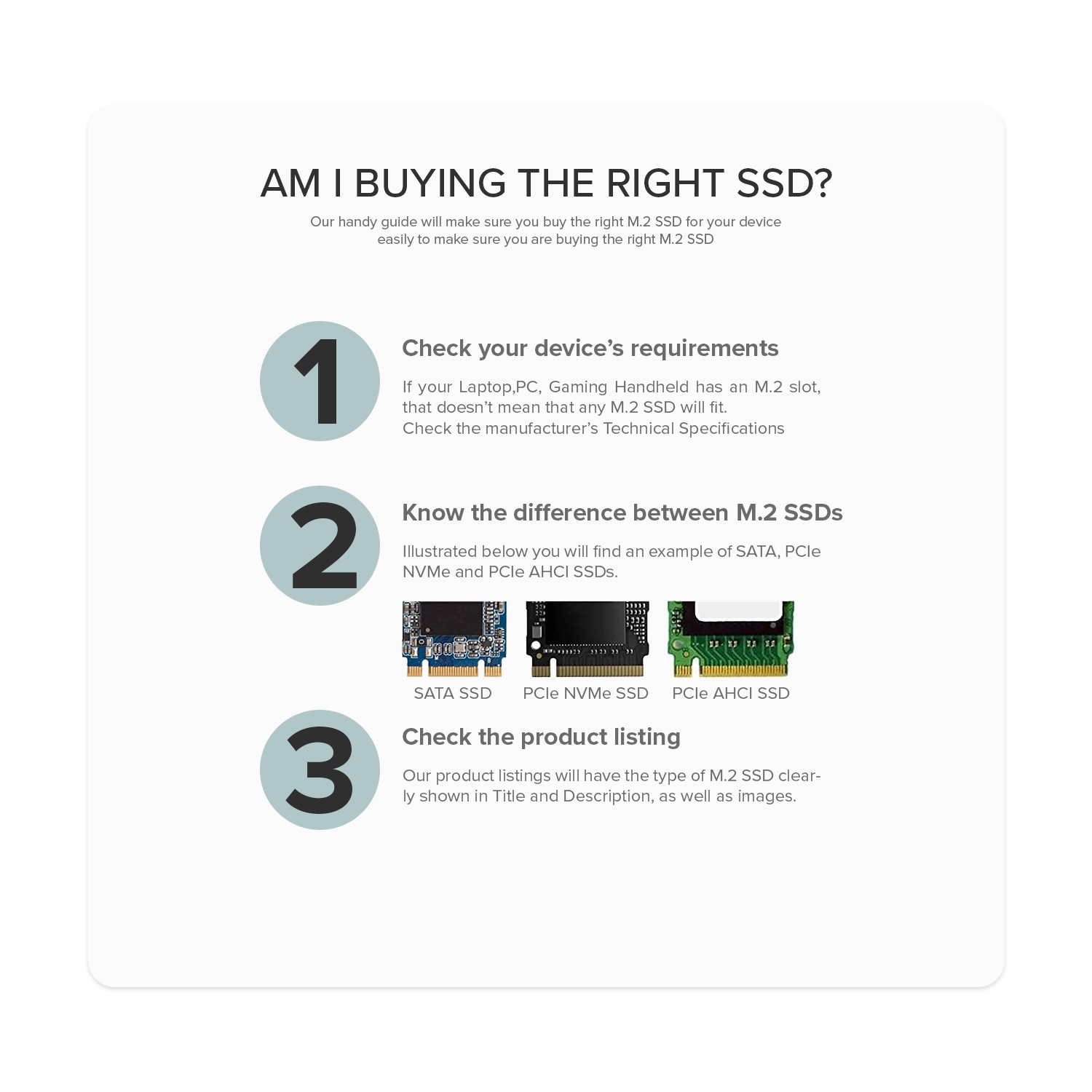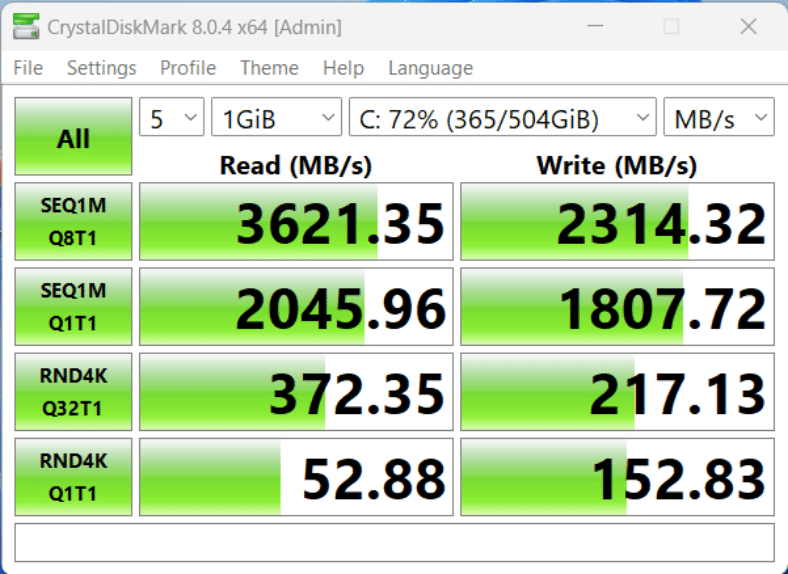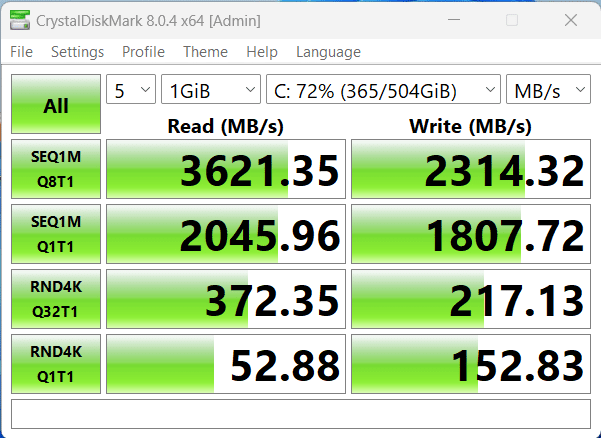 Technical Specifications
Overview
Support OS
Windows 7, Windows 10, Windows 11, Windows Server 2012 R2, RHEL, CentOS, Ubuntu, Linux
Interface
M.2 M-key ,PCIe Gen3 x 4Lane, NVME 1.3
Dimensions (L x W x H)
L 30.0mm*W 22.0mm*H 2.1mm±0.1mm
Performance
NAND Type
3D NAND
Sequential Read
3627.57 MB/s
Sequential Write
2059.29 MB/s
Max Random 4k Read
220K IOPS
Max Random 4k Write
230K IOPS
Acc.Time
0.1ms
Electrical
Operating Voltage
DC 3.3V±5%
Idle power consumption
0.37W(1TB)
Active power consumption
2.0W(1TB)
Reliability
MTBF
1 million hours
ECC
Hardware LDPC capable of correcting errors
SMART
support
Environment
Operating temperature
0~+70℃
Storage temperature
-20~+75℃
Operating Humidity
5-95%
Package Includes
1 * 22*30 NVMe SSD
Please Note
In line with the policy of continued development, the manufacturer reserves the right to amend the specifications without prior notification. The illustrations in the user manual are for reference only.
Reviews
Le premier étant défectueux droix
Le premier étant défectueux droix a procédé à son remplacement dans les plus brefs délais. Super service après vente.
Le nouveau fonctionne à la perfection
Le premier étant défectueux droix
Le premier étant défectueux droix a procédé à son remplacement dans les plus brefs délais. Super service après vente.
Le nouveau fonctionne à la perfection
Broke down after 2 months of use on the steam deck
Boufht to replace the 64gb nvme storage on the Steam deck.Installed fine without any issues, and was fine for a couple of months. But one day unexpectedly gave out. The nvme is no longer being recognised on the Steam deck,or any other compatible hardware. Waste of time and money
Hi, we are so sorry to hear that your NVMe has stopped working. Please email [email protected] so we can sort this out for you. Alternatively, a member of the team will reach out to you as soon as possible.
Good drive for the price
Used in a steam deck and no issues so far, good for the price
Upgrade for my steam deck
Had the 1tb version installed in my steam deck for about a week now. Pretty easy to do just make sure you use a good tool kit and follow the videos you can find. I have kept a check on the heat preform and played gods of war GTA 5 and cyberpunk with heavy play time no problems at all while playing and is a good upgrade from a 64gb storage. the card is slightly thicker seems to be the heat pad on the 1tb but the silver cover from the steam deck will go on with patients and time don't rush it.
all round pleased with the 1tb card and speed of delivery.
KingSpec 2230 NVMe Storage
Starting at £79.95 Incl. VATStarting at £66.63 Excl. VAT