MinisForum EliteMini TL50 – Office Mini PC
Intel Core i5-1135G7 @ 4.2GHz cTDP: 12-28W

 

Up to 16GB LPDDR4 RAM, Up To 1TB NVMe

 

Intel Iris Xe™ Graphics 

 

Triple Monitor, 8k@60Hz (HDMI 4K@60Hz only)

 

WiFi 6 & Bluetooth 5.1, USB 3.0, Thunderbolt 4 
£559.95Starting at £391.95 Incl. VATStarting at £326.63 Excl. VAT
Description
The MinisForum EliteMini TL50 is a high-performance Windows 10 mini PC specially designed to function in both home and office environments. 
Powered by an 11th generation Intel Core i5-1135G7, capable of running at up to speeds of 4.20GHz, coupled with Intel Iris Xe graphics – the MinisForum TL50 is a powerful office mini PC that can easily handle office work while having power to spare. 
This i5 mini PC also features 12GB or 16GB of LPDDR4 RAM running at up to 3733MHz frequency. This lighting-fast RAM works in tandem with the Iris Xe Graphics and M.2 NVMe SSD to provide desktop levels of speed in a mini PC package. 
The MinisForum EliteMini TL50 also features space inside for TWO 2.5-inch hard drives for maximum storage potential without increasing the device's footprint. 
When it comes to ports, the TL50 has you covered. This Windows 10 Mini PC features six USB ports (2x 2.0, 4x 3.0) plus a USB-C/Thunderbolt 4 port. This Thunderbolt 4 port can be used in combination with the HDMI and DisplayPort interfaces to pilot up to three displays simultaneously (Thunderbolt & DisplayPort 8k@60Hz, HDMI 4K@60Hz). 
Twin 2.5 gigabit LAN ports are also present in tandem with built in Wi-Fi 6 and Bluetooth 5.1 for easy network connectivity of this intel i5 mini computer. 
Technical Specifications
Software
OS
Windows 10 Professional
Security
PIN/Password
Processor
Brand
Intel
Model
i5-1135G7
Litography
10 nm SuperFin
# Cores
4
# Threads
8
Base Frequency
2.4 Ghz
Turbo Frequency
Up to 4.20 Ghz
Cache
8 MB Intel® Smart Cache
More Info
Click Here
Graphics Processor
Interface
Integrated
Brand
Intel
Model
Intel® Iris® Xe Graphics
Frequency
1.30 GHz
Memory (RAM)
Capacity
12GB/16GB (Depending on the model chosen)
Technology
LPDDR4
Storage (ROM)
Capacity
256GB/512GB/1TB (Depending on the model purchased)
Technology
PCI-E NVMe SATA SSD
Expandable
2×2.5 inch SATA HDD Slot (SATA 3.0 6.0Gb/s)
Network
Ethernet
2x RJ45 2.5 Gigabit
Wi-Fi
M.2 2230 Wi-Fi 6
Bluetooth
5.1
I/O Interface
USB
6x USB Type-A
Video
1x HDMI 2.0(4K@60Hz) ; DisplayPort(8K@60Hz)
Audio
1x HDMI 2.0 ; 1x DisplayPort ; 1x 3.5mm Audio Jack ; LINE OUT, HP OUT
Software Included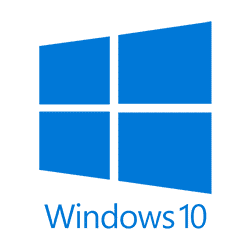 Windows 10 OS
The most used Operating System on the planet. That's for a reason
Package Includes
1 * User Manual
1 * Power Supply
Please Note
In line with the policy of continued development, the manufacturer reserves the right to amend the specifications without prior notification. The illustrations in the user manual are for reference only.
Reviews
home office mnini-pc
Excellent mini-pc for my requirements. I use it for office work in word, reading online news and streaming various platforms. Response time is quick and with Iris xe graphics the quality is excellent in hd and 4k. A definite step-up from Intel uhd graphics. i don´t play video games so can´t comment about how good it is.
MinisForum EliteMini TL50
Came ready to use, unlike many NUCs, although I added a couple of 1TB drives (which was pretty easy to do). Quiet, works well... and for me the key was thunderbolt allowing to pair to my eGPU making it a pretty good gaming PC. If you don't have an eGPU, for gaming one of the AMD equivalents would probably make more sense.
Great little PC
Packaging and overall unboxing expreience is nice. Chassis and accessories material is good quality.
Instructions are clear and understandable for installing additional drives and to mount on a monitor, everything is included.
Fast to boot, and very-very quiet during operation.
MinisForum EliteMini TL50 – Office Mini PC
£559.95Starting at £391.95 Incl. VATStarting at £326.63 Excl. VAT