One Netbook One Mix 3 Pro Platinum Windows 10 Ultrabook
Intel® Core™ i7-10510Y Processor – 10th Generation
16GB RAM / 512GB SSD
8.4″ IPS 2K Touchscreen w/ Pen Support
Backlit Keyboard
YOGA Book / 4 Modes Available
$ 1,394.08 Incl. VAT $ 1,161.73 Excl. VAT
Great Accessories
Intel® Core™ i7-10510Y Processor – 10th Generation
16GB RAM / 512GB SSD
8.4″ IPS 2K Touchscreen w/ Pen Support
Backlit Keyboard
YOGA Book / 4 Modes Available
Description
The One Netbook One Mix 3 Pro Platinum Windows 10 Ultrabook features a high end 10th Generation Intel Core i7-10510Y processor. It is a Quad Core, Eight Thread processor with speeds up to an amazing 4.5GHz. It has 16GB DDR RAM and 512GB PCIe SSD.
Measuring approximately 204x129x14.9 millimeters it falls into the pocket laptop category, offering maximum portability. The alloy CNC shell provides a professional finish and weighing only 0.67kg makes it light to carry while remaining very solid. The Yoga ultrabook design features a smart 360 degrees hinge that allows you to change from ultrabook to tablet in a matter of seconds.
Powered by Intel UHD Graphics, the 8.4 inch full fit IPS screen displays at 2560×1600 358 pixel density offering crystal clear visuals and high performance graphics processing. There is a Micro HDMI port to output the netbook to a larger display such as a TV or monitor with an up to 4K resolution.
The USB Type-C port and USB Type-A port can be used for connecting high speed peripherals such as external hard drives and memory sticks to the Mix 3 Pro Platinum. There is also a Micro SD Card slot and 3.5mm headset jack. A fingerprint scanner is also present for maximum security and fast logging in, simply swipe your finger across the scanner and you are logged in.
The One Netbook One Mix 3 Pro Platinum Yoga comes with a new generation stylus with support for 4086 pressure levels. You can use it for note taking, annotations or graphics design. When used in conjunction with the Yoga it turns it into a powerful tablet.
Wireless connectivity is well handled with 2.5G/5G dual channel WiFi for fast and reliable data transfer. There is also Bluetooth 4.0 for connecting peripherals including headphones, or a mouse and keyboard to the ultrabook.
The 8600mAh battery ensures productivity throughout the day and can also be charged with a powerbank at any time. The high speed processor, plenty of RAM and fast storage, together with the Yoga feature makes the One Netbook One Mix 3 Pro Platinum the best performance ultrabook.
Technical Specifications
Softwares
OS
Windows 10 Home
Security
Windows Hello
Processor
Brand
Intel
Model
i7 – 10510Y
Generation
10th (Amber Lake)
Cores
4
Threads
8
Base Frequency
1.20Ghz
Turbo Frequency
4.50Ghz
Graphics Processor
Interface
Built-in
Brand
Intel
Model
UHD Graphics
Base Frequency
300 Mhz
4K Support
Yes@60Hz
OpenGL ES Support
4.5
Intel® Quick Sync Video
Yes
Turbo Frequency
1.15Ghz
DirectX Support
12
Intel® Clear Video HD Technology
Yes
Intel® Clear Video Technology
Yes
Display
Display Size
8.4"
Technology
IPS
Resolution
2560×1600
Ratio
16×10
Touch
Multi-Touch (Pen Supported – 4096 Points)
RAM
RAM
16GB
RAM(spec)
LPDDR3 (Dual-Channel)
Network
Wi-Fi
802.11a/ac/b/g/n Module – Dual-Band
Bluetooth
4.0
I/O Interface
USB
1x Type-C (USB 3.0 Gen2) ; 1x USB 3.0 Gen1
Video
Micro HDMI D-Type
Audio
3.5mm Headset
Dimension/Weight
Product Dimensions
(L x W x H): 20.4 x 12.9 x 1.49 cm / 8.03 x 5.07 x 0.58 inches
Product Weight
650g / 1.4lb
Package Dimensions
(L x W x H): 25 x 25 x 4.30 cm / 9.84 x 9.84 x 1.69 inches
Package Weight
1.05kg / 2.31lb
Application Ready
At the time of publication, this list is comprehensive and accurate. Specific apps or add-ons may be removed or added in the future.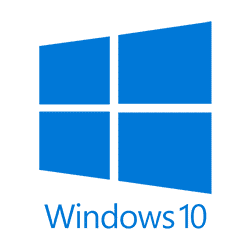 Windows 10 OS
The most used Operating System on the planet. That's for a reason
Package Includes
1 * One Mix 3 Pro Platinum
1 * USB Type-C Cable
1 * Power Adapter
1 * User manual
Please Note
In line with the policy of continued development, the manufacturer reserves the right to amend the specifications without prior notification. The illustrations in the user manual are for reference only.
Reviews
Solid machine, god-awful firmware
I was pleasantly surprised by the hardware – the machine feels solid as, the keyboard is really usable after an hour or two, the fan curves are very reasonable and keep the CPU at a sensible temperature. However, the firmware side is pretty awful. The AMI BIOS doesn't come with network drivers so you can't netboot off a USB-C Ethernet dongle (something, for example, a Toshiba X40 i have access to can do) and came with no Secure Boot keys and with Secure Boot disabled. When selecting Default Provisioning of the keys, all are populated with "DO NOT TRUST - AMI Test Key", which is suboptimal, but after putting my own keys into the PK/KEK/DB and the Debian key into DB, all seems to work fine. The DMI information is full of Default Strings and explicitly says chassis=desktop, so that's a bit of an L as well. The microcode in the firmware is ancient, but Linux early firmware loading worked, so it's not that big of a deal. Also be aware that the fingerprint sensor is attached via SPI with an ACPI table entry pointing at it, and that's not supported by libfprint right now (see issue #112). The screen is oriented with down towards the left, but fbcon=rotate:3 in the cmdline works for the console, and X rotation of the display leftward, as well as adjusting the touchscreen and pen transformation matrices make it work beautifully.
Hi there! Thank you for your in-depth review! We'll forward this information to One Netbook, and hopefully they'll take it into consideration when developing the firmware for newer products!
Very good piece...
Very good piece of equipment, fast, sleek, small and well rounded, only thing I have a problem with, is the heat that this thing gives off.
I LOVE THIS LAP...
I LOVE THIS LAPTOP!!! got it for work to replace my big and bulky ZBook. I have docking stations with dual screens at both work and home so when i need more screen space its nice and easy and when im travelling i have the power to do what i want on the mo
Excellent little laptop
Does everything it says it does. Very high quality hardware, excellent build quality. The metal shell is well made, the keyboard has great usability and a good layout for the size constraints. I'm using this for professional applications, and I can run multiple VMs in VMWare Workstation while still managing other tools in Windows. It has more than enough power to run multiple Linux OSs side by side with Windows 10, with plenty to spare. The 2k screen and UHD graphics work very well when I have some downtime and want to play some Steam games. My only recommendations would be to adjust the window scaling. The default resolution is the best possible, but the scaling is 225% in order to fit the environment well to the small screen, however certain apps, such as Avast Security, do not scale correctly at such a high percentage and portions of the menus will be off the screen. I lowered the scaling quite a bit and can still comfortably use both laptop and touch mode, though I do primarily use the stylus. The only other problem I've had is with the stylus drivers. I'll occasionally end up with the "right click" circle from the pen stuck on a part of the screen that will persist until restart. It doesn't effect the functionality of the pen of mouse, but it is annoying. What DOES affect the functionality is the way the pen tip itself is mapped. Anything but the fastest, lightest tap will begin to register as a right click, making a double click virtually impossible. This persists independent of the Windows pen settings, including whether hold for secondary click is even on. The only workaround so far has been for me to hold the second pen button (mapped to erase for most apps) when I want single or double clicks. The forward pen button for right clicks works normally. This is not a pen issue, but an issue with whatever drivers OneMix is using for the screen. Other than that, it's been an excellent laptop for my purposes, and any IT/Sec professional will be more than happy with this machine.
Does everything...
Does everything it says it does. Very high quality hardware, excellent build quality. The metal shell is well made, the keyboard has great usability and a good layout for the size constraints. I'm using this for professional applications, and I can run mu
One Netbook One Mix 3 Pro Platinum Windows 10 Ultrabook
$ 1,394.08 Incl. VAT $ 1,161.73 Excl. VAT