GPD WIN 4 RDNA2-Based PC Gaming Handheld
IC Chip Flashed & Latest BIOS
AMD Ryzen 7 6800U / AMD Radeon 680M
up to 32GB LPDDR5 @ 6400 MT/s
up to 2TB High-Speed PCI-E M.2 2280 SSD
6" H-IPS Technology Touchscreen Display
WiFi 6 & Bluetooth 5.2 Support
Starting at £1,050.00 Incl. VATStarting at £875.00 Excl. VAT
Description
The GPD WIN 4 is the ultimate portable handheld gaming PC, featuring the AMD Ryzen 7 6800U ZEN 3+ processor. It has 8 cores and 16 threads, running up to 4.7GHz at 28W TDP. Combined with the AMD Radeon 680M iGPU with 12 Cuda Cores running up to 2.2Ghz, it makes for a powerful handheld gaming console in your hands.
There is a choice of 16GB or 32GB of LPDDR5 quad-channel RAM and a choice of high performance 1TB or 2TB of PCI-E 4.0 NVME SSD.
The GPD WIN 4 handheld gaming PC measures 8.6 x 3.6 x 1.1 inches (22 x 9.2 x 2.8 cm) and weighs around 570g. It puts it in the category of the smaller handhelds which are easily pocketable or able to be stored in a small bag.
The 6-inch H-IPS display looks bright and vibrant with a native horizontal display at 1920×1080. The GPD WIN 4 display slides up to reveal a QWERTY keyboard that improves on its GPD WIN 3 predecessor with pressable keys.
With the GPD WIN 4 being a handheld gaming PC there are full gaming controls including dual analogue sticks, D-Pad, gaming buttons and 6-axis gyroscope. There's an optical finger mouse that is also pressable and on the other side is a fingerprint sensor for secure and fast logging into Windows 11. On the back of the handheld are two macro trigger buttons.
For wireless communication there is fast and reliable WiFi 6 802.11 a/b/g/n/ac/ax and Bluetooth 5 for connecting peripherals to. There is one high speed USB 4 port with support for Thunderbolt 3 which you can connect external graphics cards (eGPU). You can transform the GPD WIN 4 from handheld gaming PC to gaming mini PC for even faster gaming performance!
The GPD WIN 4 handheld gaming PC is powered by a 45.62Wh battery which will last 2 hours on heavily load, 3-6 hours on medium load and up to 10 hours on light usage. This is an amazing handheld that can run AAA Windows games at playable FPS with quality visuals.
Read our full GPD WIN 4 review here.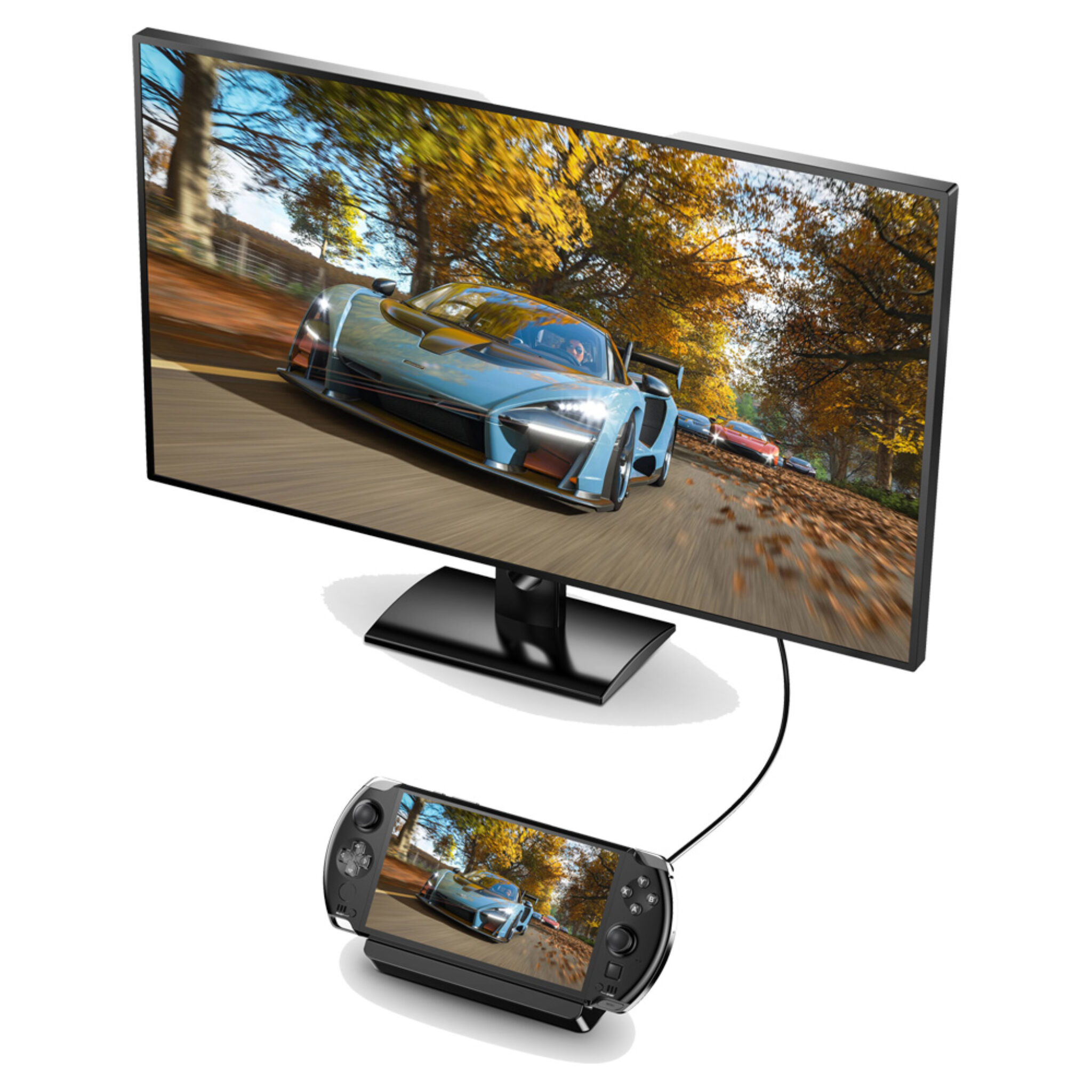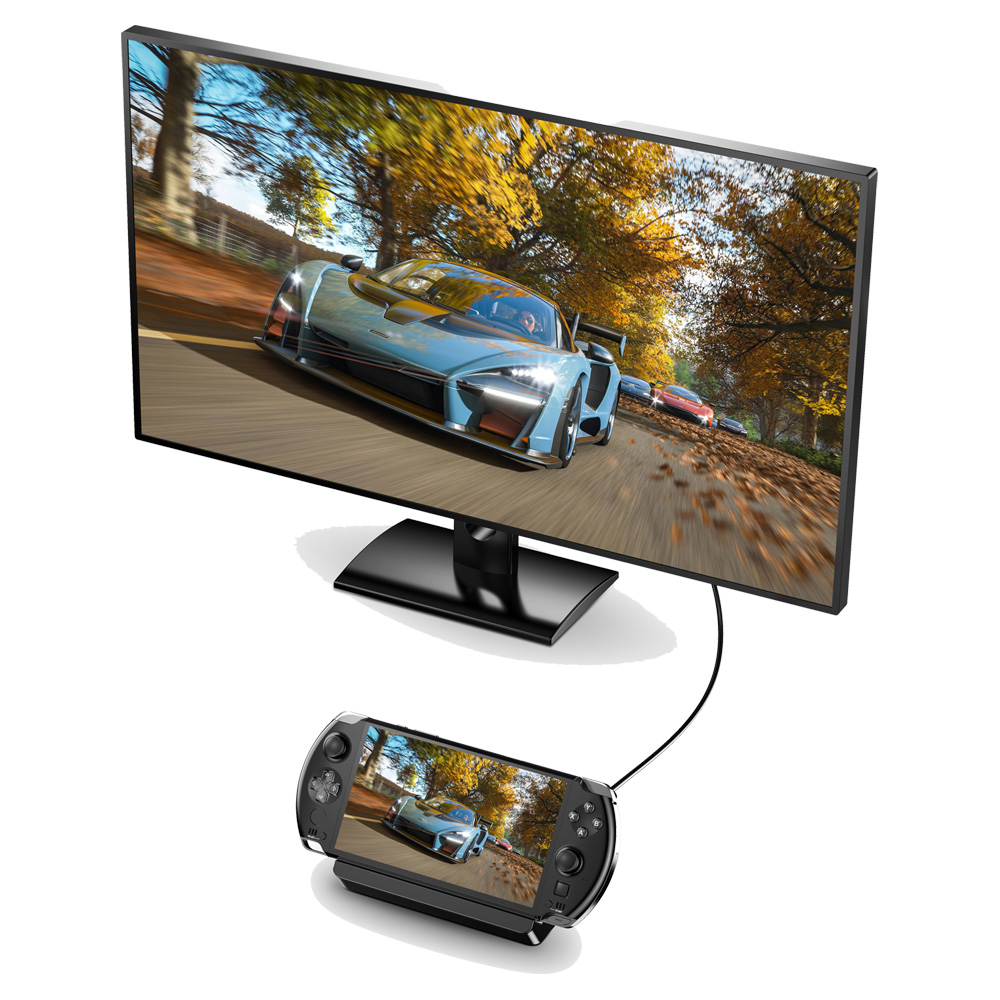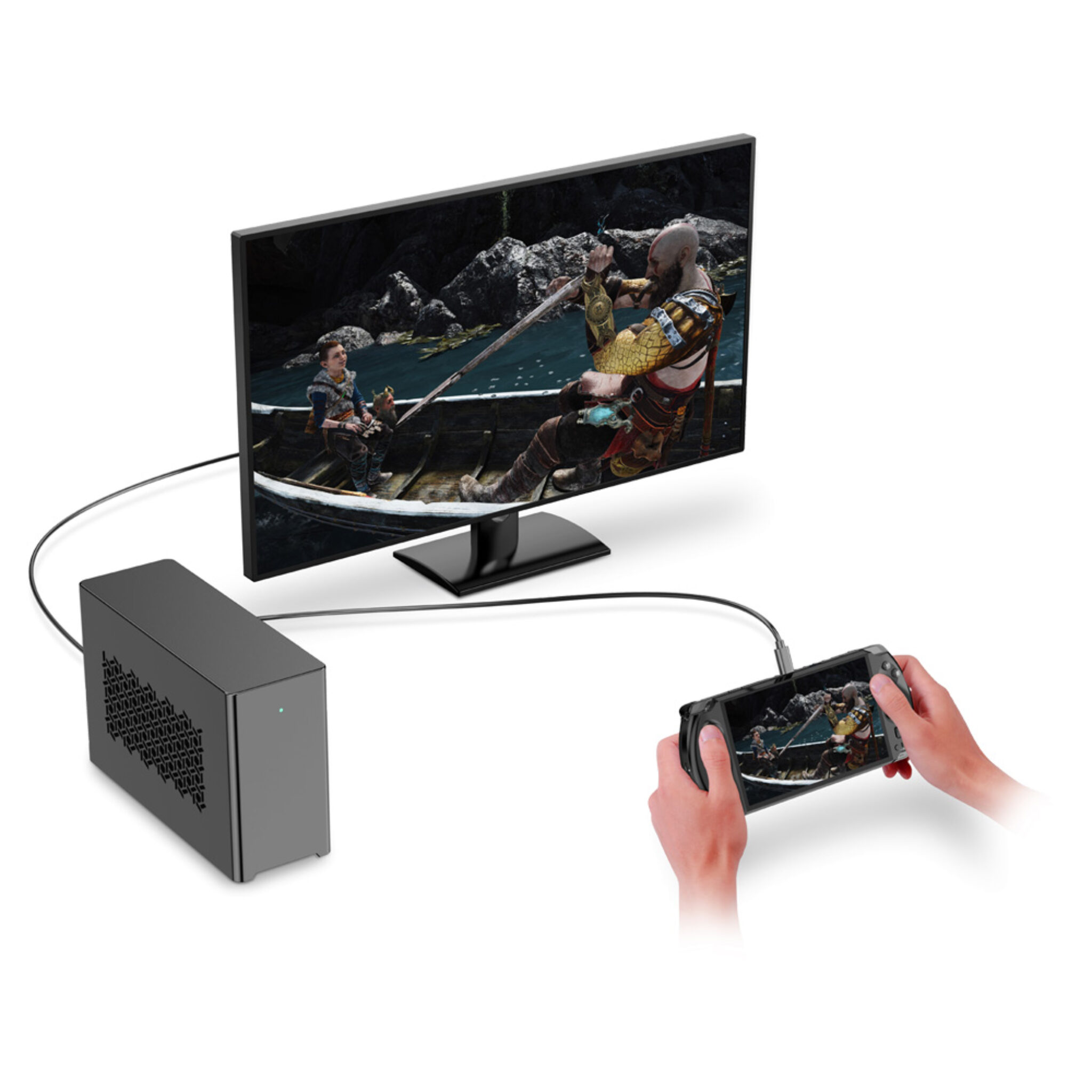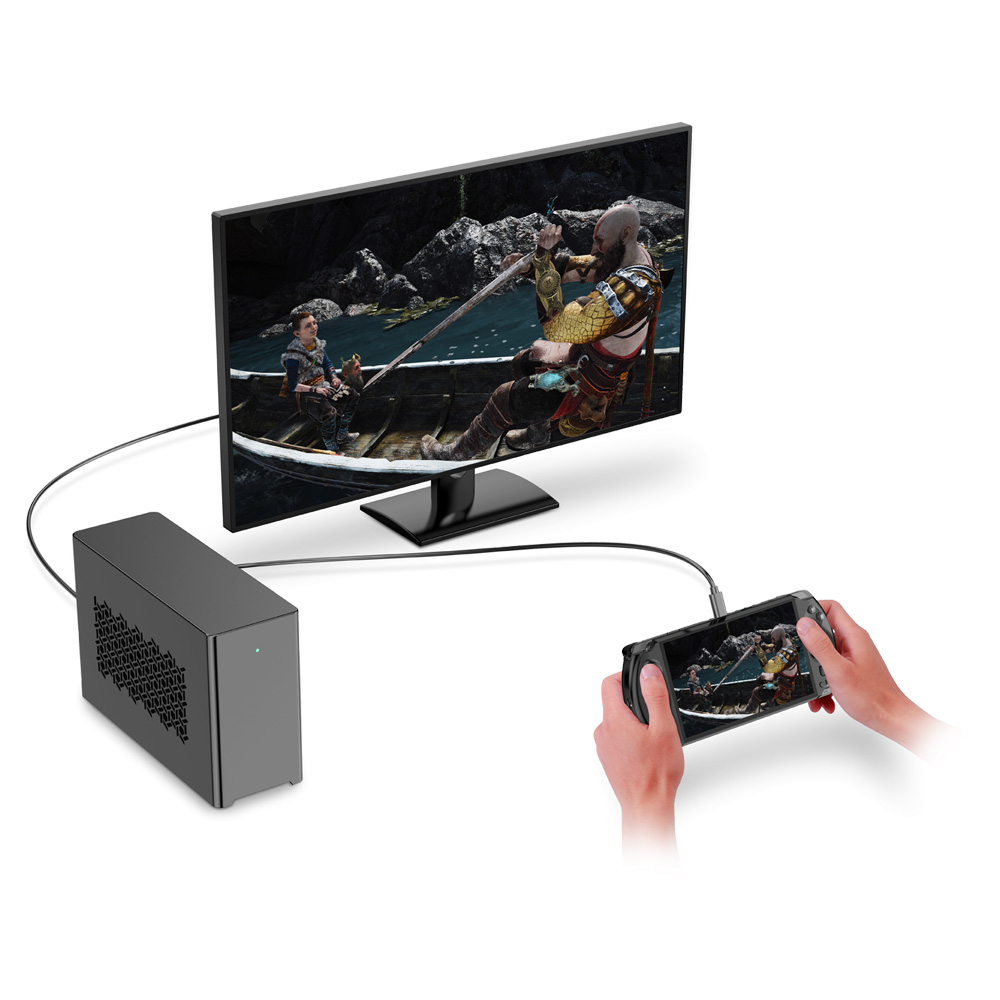 Technical Specifications
Technical specification
OS
Windows 11 Home 64bit
Security
Fingerprint Recognition
Screen Resolution
1920 × 1080, 1280 × 720, Image resolution: 45Hz & 60Hz
Screen Size
6 Inches, Native Landscape Screen, DC Dimming
Aspect Ratio
16:9
Screen Type
Corning Gorilla Glass 5,H-IPS Technology
Processor
Brand
AMD
Model
Ryzen 7 6800U
Lithography
6nm
# of Cores / # of Threads
8C / 16T
Base Frequency
2.70 GHz
Maximum Frequency
4.70 GHz
TDP
28W
Graphics Processor
Interface
Integrated Graphics
Brand
AMD
Model
Radeon 680M
Graphics Max Dynamic Frequency
2.2GHz
Video Memory
Shared Memory
HDMI 2.1(TMDS)
3840x2160 @60Hz
OpenGL
4.6
DirectX
DX12,DX12.1,DX 12 Ultimate
Memory/Storage
Memory
16GB / 32GB
Memory Types
LPDDR5-6400 MT/s
Memory Channel
Quad 32-bit Channels
Hard Disk Type
M.2 SSD
Hard Disk Interface
Socket 3
Hard Disk Specifications
1 × M.2(PCIe 4.0)NVMe 2280 SSD, Only Supports Single-Side Device Layouts
Bus Specification
PCIe Gen 4.0 × 4
Transfer Protocol
NVMe 1.3 / 1.4
Multimedia Support
Audio System
Built-in Sound Chip + Intelligent Amplifier
Loudspeakers
Built-in Dual Speakers
Microphone
Built-in Microphone
Network
4G LTE Module
Type of SIM Card: Nano-SIM, Single (not Included)
Wi-Fi
IEEE 802.11 a/b/g/n/ac/ax, Support 2.4G/5G Dual Frequency Band
Bluetooth
5.2
I/O Interface
Video / Data / Charging

1 × USB4, 40Gbps(Full Speed)
1 × USB 3.2 Gen 2 Type-C Full-featured, 10Gbps

microSDXC Slot
Maximum Capacity: 2TB ; Read/Write: 160MB/s, 90MB/s
Audio
1×3.5mm Headphone/Microphone Combo Interface
Battery
Battery Type
Li-polymer
Battery Capacity
45.62Wh
Battery Life
2 Hours Of Heavy Use, 3-6 Hours Of Moderate Use, 10 Hours Of Light Use, Depending On The Specific Environment Of Use
Package Includes
1 * USB Type-C Cable
1 * Power Adapter
1 * User manual
Please Note
In line with the policy of continued development, the manufacturer reserves the right to amend the specifications without prior notification. The illustrations in the user manual are for reference only.
Reviews
Excellent device
Received the device very fast and works well. Its unique compares to the other PC handheld since this is the smallest one. The tiny mouse pad and slide up keyboard is my favourite feature. Do note that I ran into a small issue with display, but a reset of the bios fixed it. Droix support is very reliable and helpful. Overall money well spent and this device is probably my favourite thing I have purchased in a while.
Awesome Little Handheld
Been having so much fun playing this thing. Droix delivered in a few days and came with a warranty. Mt lady and I played rdr2 side by side her on the ps5 me on here. It was lovely
GPD WIN 4 RDNA2-Based PC Gaming Handheld
Starting at £1,050.00 Incl. VATStarting at £875.00 Excl. VAT
You may also like…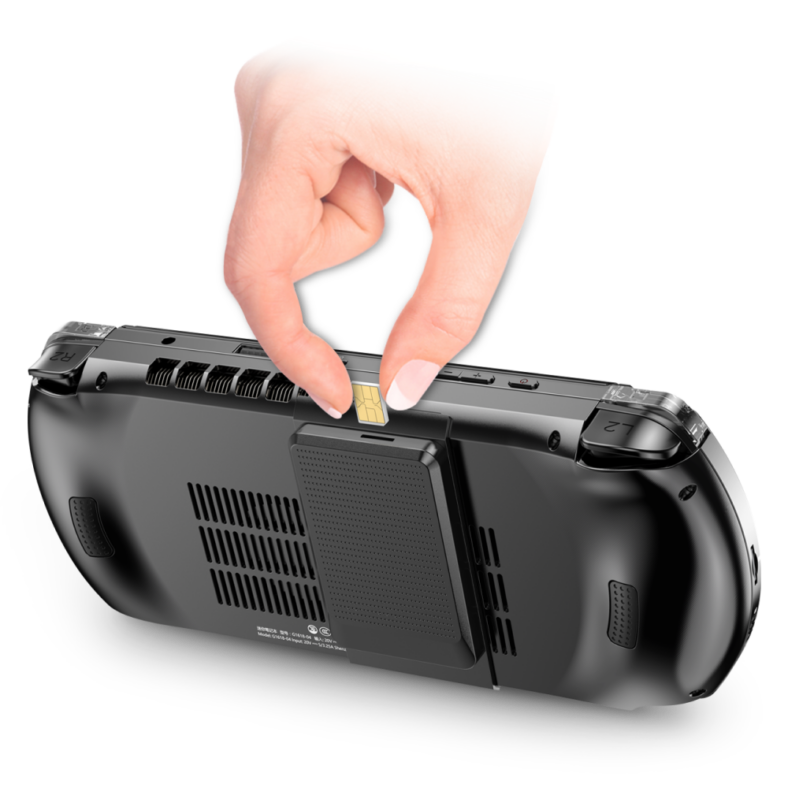 Official GPD accessory for the GPD Win 4
4G LTE module for enhanced gaming on the go
Supports 4G TD-LTE, FDD-LTE, and 3G CDMA networks
Nano-SIM card slot for easy connectivity
Easy attachment to the back of the GPD Win 4
£

99.95 Incl. VAT
£

75.95 Incl. VAT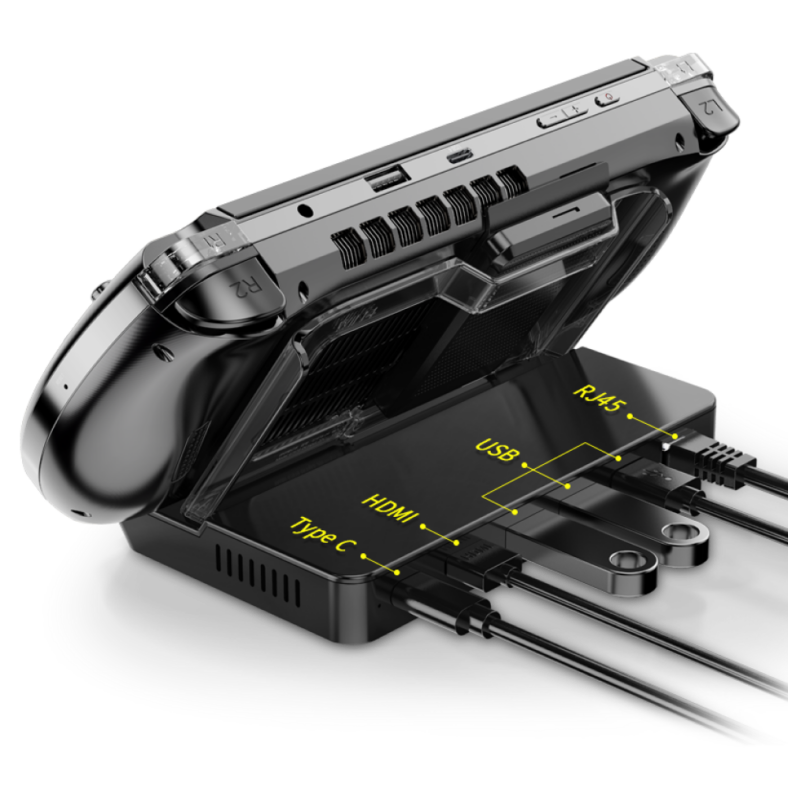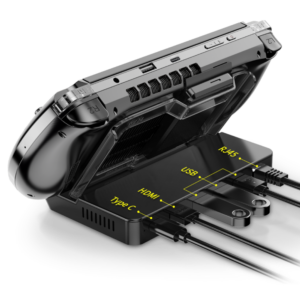 Store and Charge your GPD WIN 4
Allows you to turn Handheld into full Desktop
Connect all of your peripherals.
Official GPD Product designed for the GPD WIN 4

Small, lightweight, and portable.
Note: Available for pre-order.
Out of Stock
£

69.95 Incl. VAT
£

52.95 Incl. VAT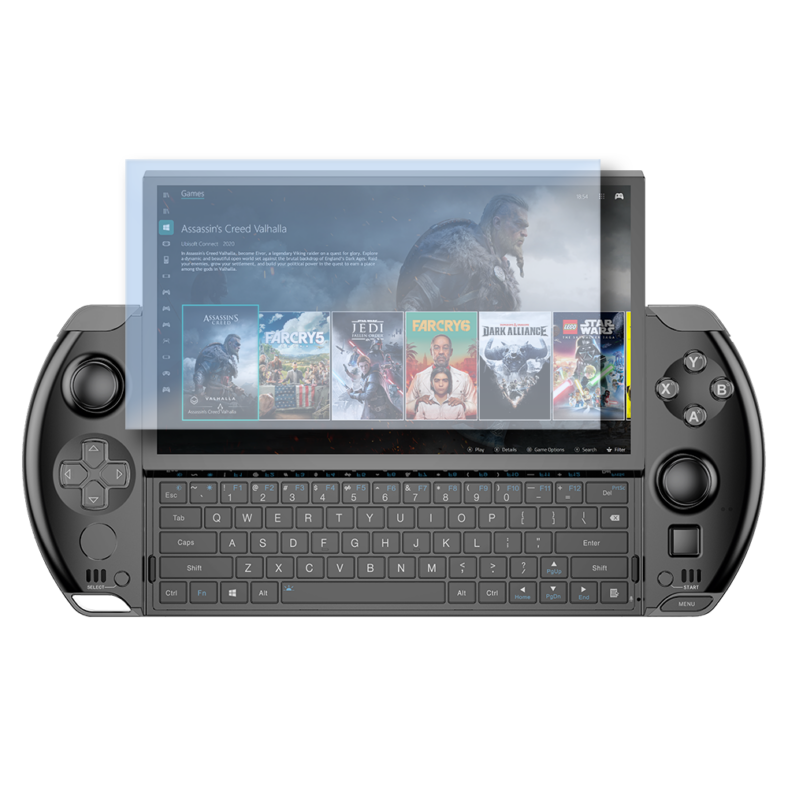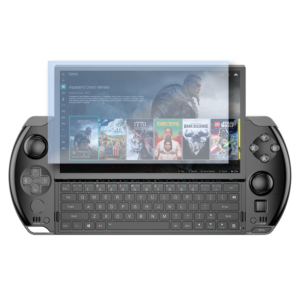 Designed by GPD
Compatible with the GPD WIN 4
Protects against scratches and dust
Easy to install and remove
High-quality material