ONEXPLAYER Mini Handheld Gaming PC
AMD Ryzen™ 7 5800U CPU / Intel® Core™ i7-1195G7
AMD Radeon™ Vega 8 / Intel Iris Xe Graphics
16GB Dual-Channel LPDDR4x @ 4266Mhz
Up to 2TB High-Speed PCI-E NVMe SSD
Thunderbolt 4 Port
WiFi 6 & Bluetooth 5.0 Support
£999.95Starting at £650.95 Incl. VATStarting at £542.46 Excl. VAT
Description
The ONEXPLAYER mini Handheld Games Console is the smaller brother of the ONEXPLAYER Handheld.
Smaller, not weaker! The ONEXPLAYER mini Handheld Games Console comes with a choice between the AMD Ryzen 7 – 5800U or Intel Core i7 – 1195G7
Intel or AMD – Your choice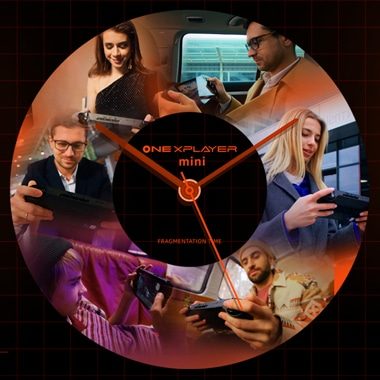 Coming in at just 589 grams, the ONEXPLAYER mini is the perfect Handheld Games Console to just throw in your bag and pick back up when you got some time to kill.
It's like carrying around two Switch Lite consoles*
For the fashionistas that sport cargo pants on a daily basis, this gaming handheld literally fits in your pocket.
*Comparison made based on CPU Power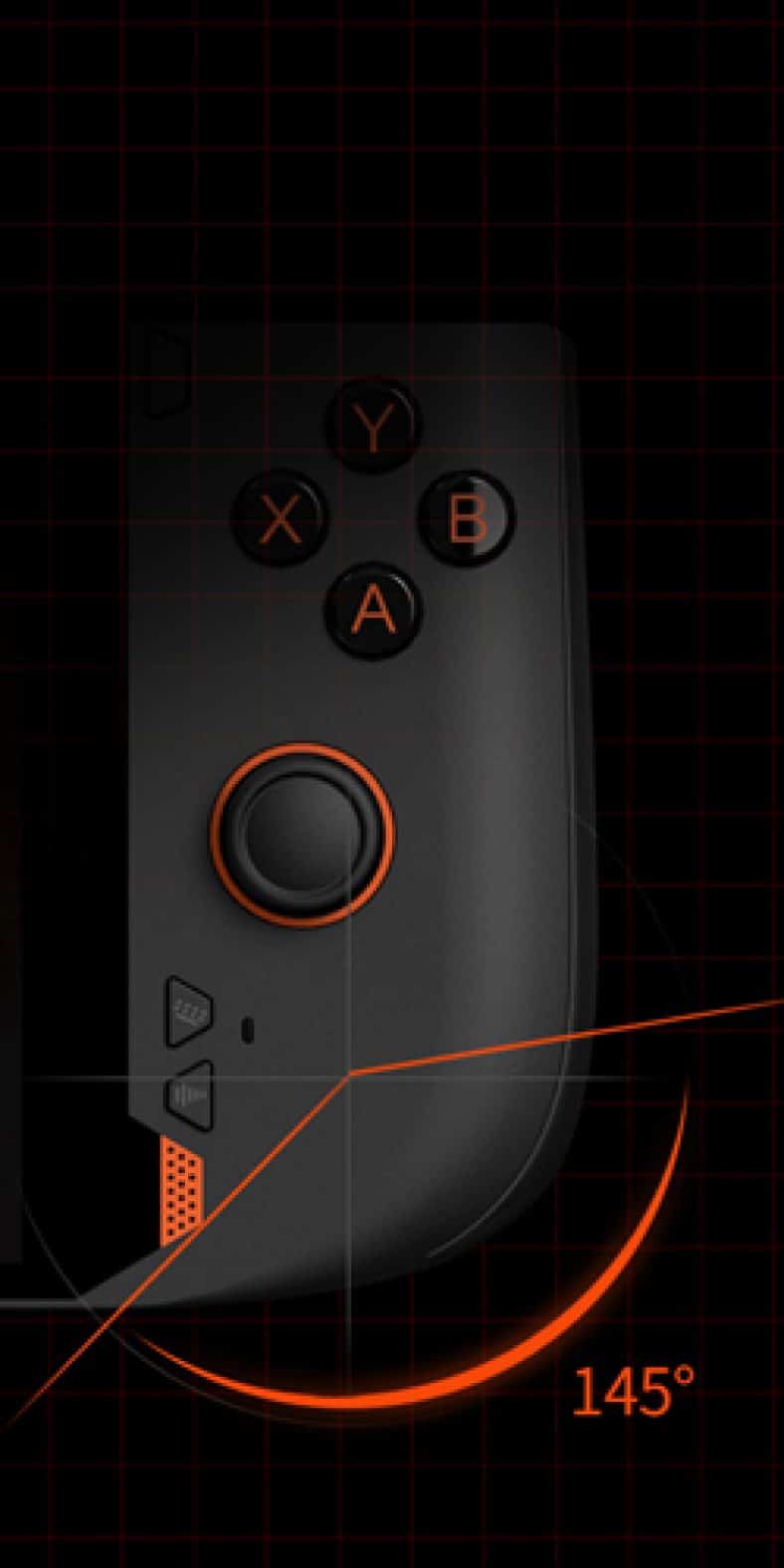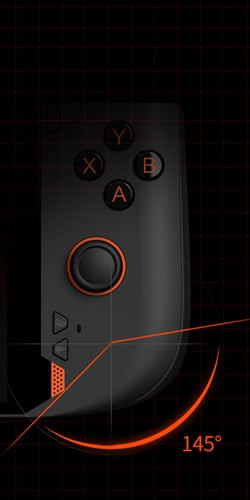 Holding it feels like you're being spooned
ONE NETBOOK sat down and went through their previous product line-up to learn on how they can improve the comfort on the ONEXPLAYER mini and, the results are pretty great! For starters, the body has seen some pretty big changes in the form of angling the corners at 145° which results in a more comfortable grip that allows for more hours of gaming. Furthermore, to aid with the grip the back of the handheld gaming device has also been redesigned to improve the comfort of your thumbs when operating the shoulder buttons. Winning races and defending your territory has never been this relaxing.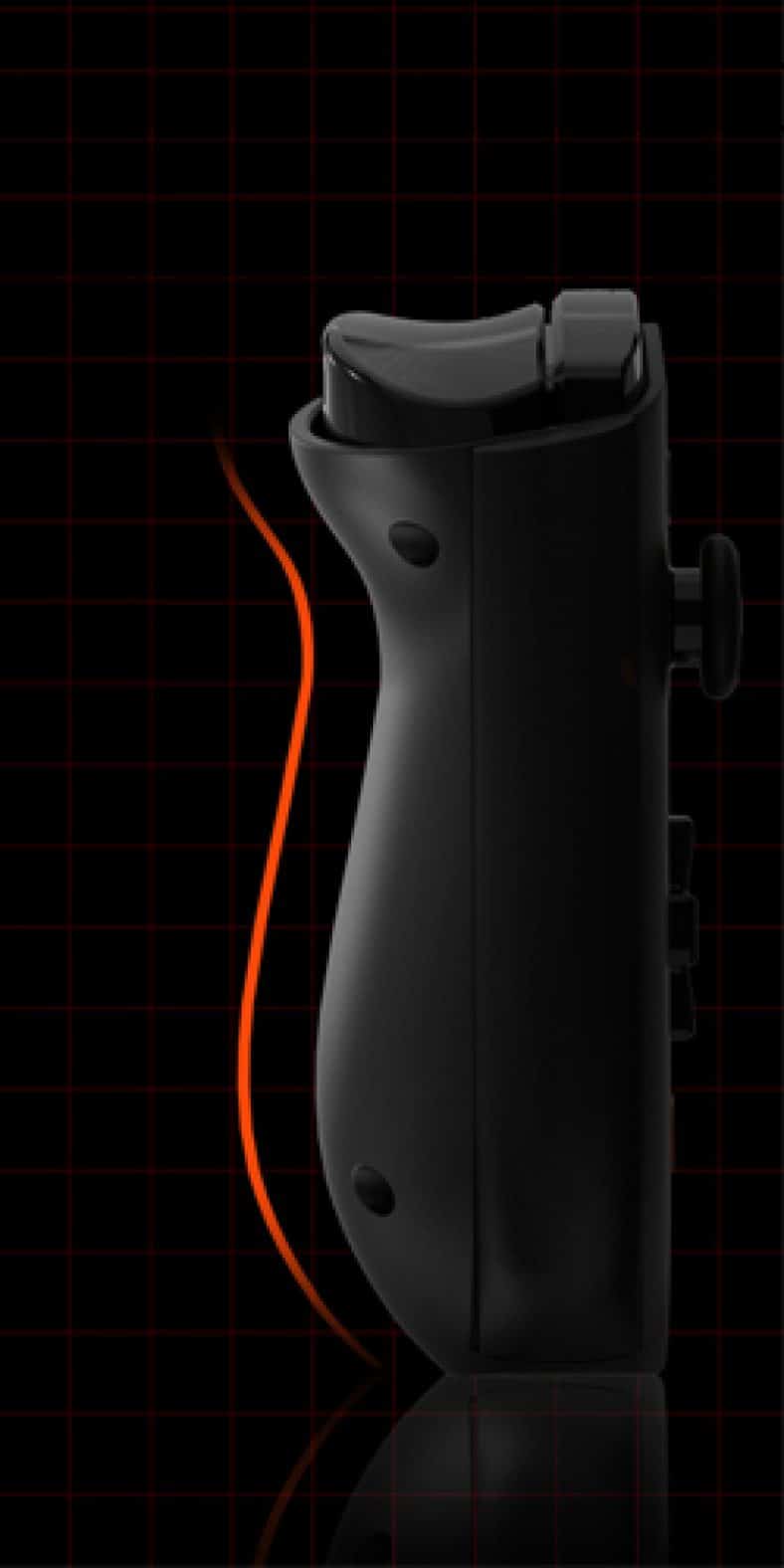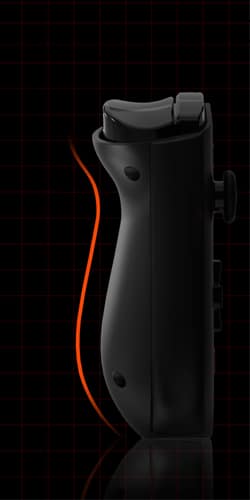 Original Japanese ALPS, ABXY Buttons and Analogue Triggers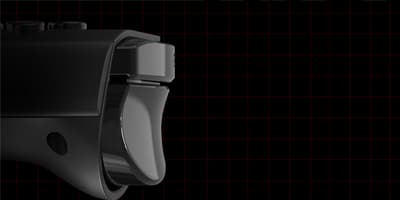 Original ALPS Triggers for an immersive experience and greater controls in FPS and Driving games.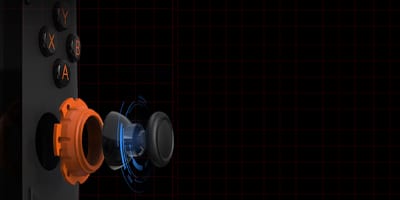 ALPS Joystick designed for E-Sports with a tested profile and 18° tilt angle.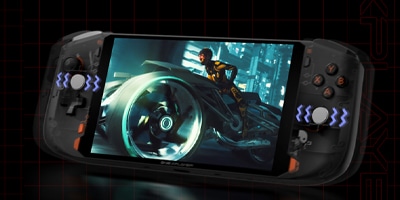 Dual Vibration Motors built-in to bring that extra touch of realism.
11th Gen Intel Core i7 Processor | AMD Ryzen 7 5800U
*slams device* This bad boy not only it's compact and portable, but the ONEXPLAYER mini gives you the option to choose between a 11th gen Intel Core i7 1195G7 Processor or an AMD Ryzen 7 5800U Processor
The Intel processor comes with 4 cores and 8 threads that can turbo up to 5.0Ghz, whilst the AMD sports a whooping 8 core 16 thread configuration that can boost up to 4.40Ghz
Now let's talk about visuals. ONEXPLAYER mini Handheld Games Console is using the Intel Xe Graphics on the Intel model, and AMD Radeon Vega 8 on the AMD Model
These GPUs don't play – or do they? They can play games like Forza Horizon 5, DOOM Eternal and Crysis, the games played on the ONEXPLAYER mini Handheld Games Console will look so realistic that will alternate your perception of reality. (Don't quote us on that last bit)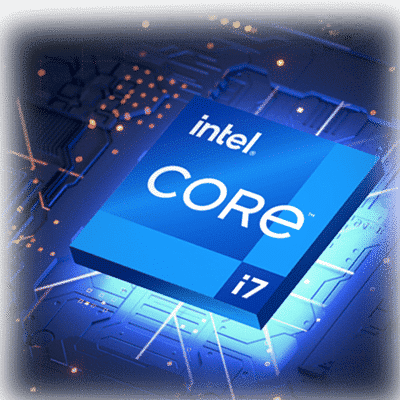 The ONEXPLAYER mini is paired with the fast dual-channel 16GB LPDDR4X 4266mhz RAM directly integrated onto the motherboard for faster access and more power.

Coming in two flavours: 1TB and 2TB, both have a great deal of space for your favourite AAA and Retro Games. The storage is a fast PCIe NVMe chip with reading speeds up to 2242MB/s.
Windows 11 gives the ONEXPLAYER Mini an amazing and clean interface to work and play with, while staying true to the Windows experience.
New features like the tight XBOX integration, AutoHDR and DirectStorage will play a great role in making your games feel smoother and running better.
With Windows 11 you can take full advantage of XBOX GamePass and other Cloud Streaming Services for even more options when it comes to the question "What am I going to play tonight?"
*Game streaming services require subscription – not included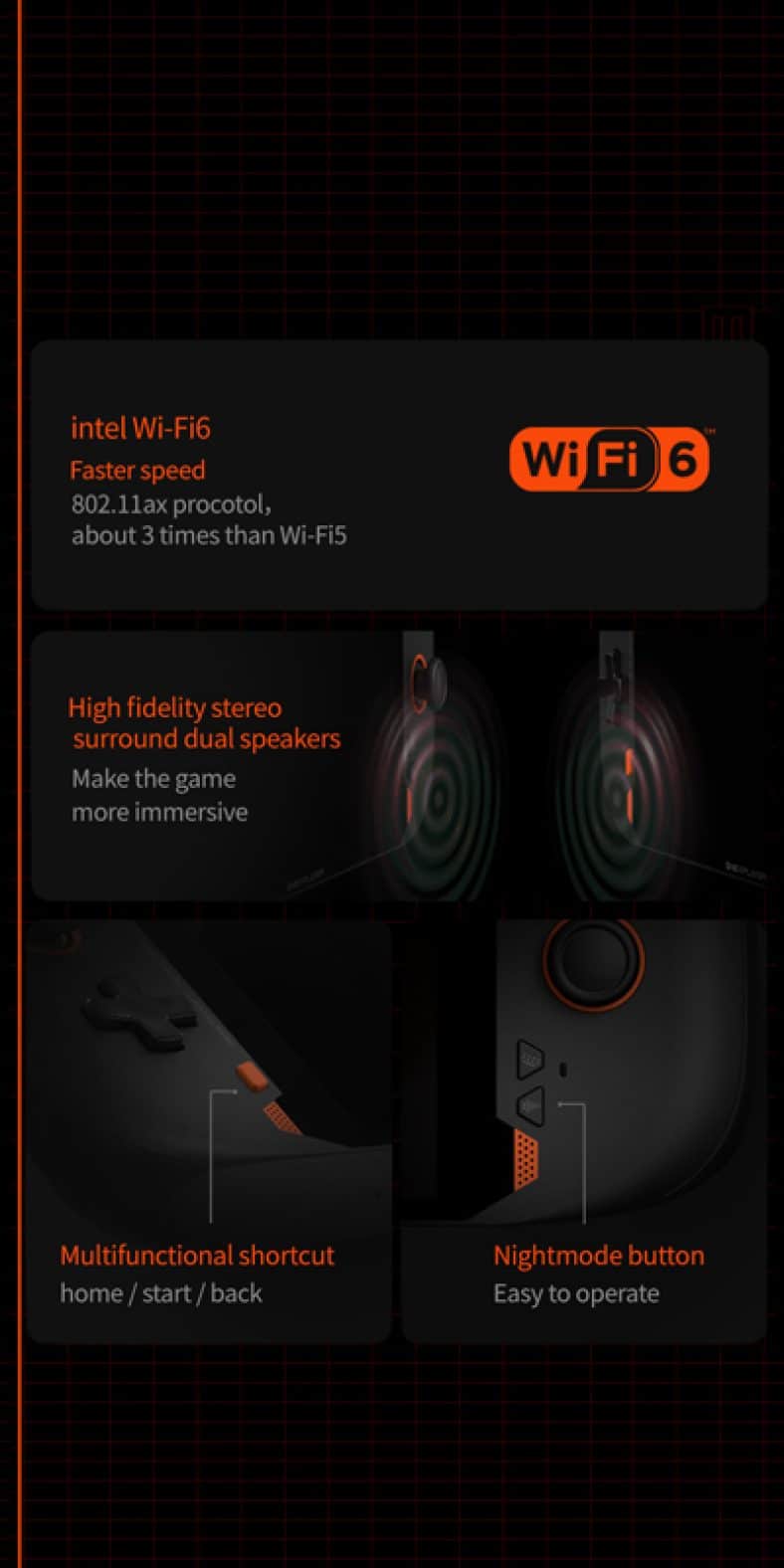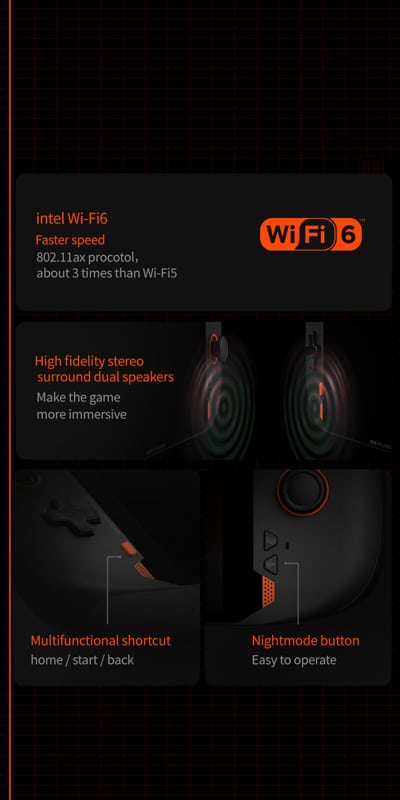 Technical Specifications
Software
OS
Windows 11 Home
Security
PIN
Processor
Brand
Model

Core™ i7-1195G7
Ryzen™ 7 5800U

Litography

10 nm SuperFin
TSMC 7nm FinFET

# Cores
# Threads
Turbo Frequency
Cache

12 MB Intel® Smart Cache
L2: 4MB | L3: 16MB

More info
Graphics Processor
Interface
Integrated
Brand
Model

Iris® Xe Graphics
Radeon™ Graphics Vega 8

Max Dynamic Frequency
DirectX Support
12.1
OpenGL Support
4.6
Display
Panel Technology
IPS
Protection
Corning Gorilla Glass 5
Touch-Screen
✓
Size
7"
Aspect Ratio
16:10
Screen Resolution
1920x1200
Pixels/Inch
323 PPI
Memory (RAM)
Capacity
16GB
Technology
LPDDR4x @ 4266Mhz - Dual Channel
Storage (ROM)
Capacity
1TB ; 2TB (Depending on the model purchased)
Technology
NVMe
Bus Specification
PCIe 3.0*4
I/O Interface and Battery
USB

Intel - 1x Thunderbolt 4
AMD - 1x USB Type-C 3.0

Video

Intel - 1x Thunderbolt 4 (Supporting eGPU)
AMD - 1x USB Type-C 3.0

Audio
1x 3.5mm Headphone&Microphone Combo ; 1x Thunderbolt 4
Battery Type
Li-Polymer
Battery Capacity
15300mAh
Input
Keyboard
Software on-screen (Hardware button for quick access)
Mouse
Mouse mode via Joystick
(Gaming) Joystick
Dual 3D-ALPS
(Gaming) Buttons
XBOX ; Analogue Trigger Buttons
(Gaming) Vibration
Dual-Motor
Package Includes
1 * USB Type-C Cable
1 * Power Adapter
1 * User manual
Please Note
In line with the policy of continued development, the manufacturer reserves the right to amend the specifications without prior notification. The illustrations in the user manual are for reference only.
Reviews
Onexplayer mini 5800u
This Site Is A Rip Off They Sell You Products That Have Problem First Day I Got I Hade Driver Issues And Windows Issue Meaning The Windows Boot Loops I had to buy a new nvme because the other was corrupt fixed the boot problem and the next problem came which is the battery it turns off every 30min with or without the charger I liked pc handhelds but after this I'm completely done
They haven't even returned my email I sent them about it when I first got it or nothing
And Honestly There Only Review To Get You To Buy It Is A Bot Or An Employee :thumbsdown::skin-tone-5:
I regret nothing.
Think of Onexplayer as a very small laptop with Windows and integrated graphics card. Games will run just like you'd expect them on a small laptop. Not as powerful as Steam Deck, but it's still powerful enough to run all games I planned to play on it. I gave it 5 stars and really like it, but to be honest you should wait and get yourself the 6800u version. I am actually thinking about getting that one too. xD
ONEXPLAYER Mini
So happy for this purchase i tested all my Steam AAA games and they all run all on med to high settings also i received a 1080p display and it is one of the best out there. Thank you Droix for the great support and fast shipping. I received in 4 days Canada. Will buy more products cheers
ONEXPLAYER Mini
So happy for this purchase i tested all my Steam AAA games and run all on med to high settings also i received a 1080p display and it is one of the best out there. Thank you Droix for the great support and fast shipping. I received in 4 days Canada. Will buy more products cheers
testing Egpu solution
The ADM version still most powerful (in fully nomad mode) but
I bought this intel version fot the thundrbold port: currently using with an egpu(2070s), i can run everithing at max setting
ONEXPLAYER Mini Handheld Gaming PC
£999.95Starting at £650.95 Incl. VATStarting at £542.46 Excl. VAT