One Netbook One Mix 3S Mini Laptop
Intel Core™ m3-8100y Processor
2K H-IPS Retina Touchscreen Display w/ 4089 Pressure Points
Fingerprint Sensor w/ Windows Hello Integration
8GB RAM / 256GB NVMe SSD
YOGA Laptop
Starting at £ 749.95 Incl. VATStarting at £ 624.96 Excl. VAT
Great Accessories
Intel Core™ m3-8100y Processor
2K H-IPS Retina Touchscreen Display w/ 4089 Pressure Points
Fingerprint Sensor w/ Windows Hello Integration
8GB RAM / 256GB NVMe SSD
YOGA Laptop

£

29.99 Incl. VAT

£

29.99 Incl. VAT
Description
This product comes in the following configurations:
8GB RAM, 256GB Storage
16GB RAM, 512GB Storage
The One Netbook One Mix 3S ultrabook has gotten a Performance Upgrade, in the form of the "S" Line. It now comes with a 2K IPS Touchscreen Display, 16GB of RAM and 512GB of PCIe Solid State Drive Storage in the same High Quality build.
The Intel Core m3-8100y Amber Lake Processor is still at its core, sporting the same specs. 3.4Ghz under Heavy Stress, Low power consumption and all the newest Intel Technologies.
Usability and Portability are just two of the main selling points for this convertible laptop, with the One Netbook Mix 3S convertible laptop weighting in at only 650 Grams, made out of an Aluminium Alloy with beautiful edges and rounded corners. The One Netbook One Mix 3S Yoga laptop is only 14mm at its thickest point.
Its Keyboard is Backlit, and the key caps are very intuitively positioned to ensure productivity and to offer a great typing experience. An Infrared Mouse is built-in in the bottom half of the keyboard for navigation, and a Fingerprint Sensor is also present on the top-right to make use of the Windows Hello feature.
The Display is a Stunning, 2K IPS Touchscreen at a resolution of 2056×1600 with the impressive count of 358PPI. The One Netbook Mix 3S Display is a visible upgrade over any of its competitors. The I/O Port selection is very broad, no more Dongles!
Technical Specifications
Technical details
OS
Windows 10 Home
Display
8.4″ ; 2560×1600 16:9 ; IPS ; 10 Point Multi-Touch ; Gorilla Glass 4
Battery
8600mAh Li-Polymer
Processor
Intel Core™ m3-8100y ; 2/4 Cores/Threads ; 1.10Ghz Base Frequency ; 3.40Ghz Turbo Frequency
GPU
lntel HD Graphics 615 (300-900Mhz) ; DirectX 12 ; OpenGL 4.5
USB 3.0
1x USB Type-C 3.0 ; 1x USB Type-A 3.0
HDMI Output
Micro HDMI – Type D
Keyboard
QWERTY ; US-Layout
Mouse
ThinkPad Style ; Optical
Fingerprint Sensor
Built-In ; Supporting Windows Hello
Headphone
3.5mm Headset & Microphone
Speaker
Built-in
Microphone
Built-in
Accessories
Stylus Pen, Power Adapter, Manual
STORAGE EXPANSION
STORAGE EXPANSION
MicroSD Storage
RAM
RAM
16GB
RAM(spec)
(LPDDR3-1866)
Network
Wi-Fi
WAN Adapter: 802.11a/ac/b/g/n (Dual-Band)
Bluetooth
4
ROM
ROM
512GB
ROM(Storage)
NVMe SSD; PCIe
Dimension/Weight
Product Dimensions
18.20 x 11.00 x 1.70 cm / 7.17 x 4.33 x 0.67 inches
Product Weight
650gr / 1.43lb
Package Dimensions
22.70 x 22.70 x 3.80 cm / 8.94 x 8.94 x 1.5 inches
Package Weight
950gr / 2.09lb
Application Ready
At the time of publication, this list is comprehensive and accurate. Specific apps or add-ons may be removed or added in the future.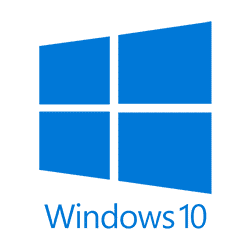 Windows 10 OS
The most used Operating System on the planet. That's for a reason
Package Includes
1 * USB Type-C Cable
1 * Power Adapter
1 * User manual
Please Note
In line with the policy of continued development, the manufacturer reserves the right to amend the specifications without prior notification. The illustrations in the user manual are for reference only.
Reviews
It#s a good siz...
It#s a good size and the specs are very impressive.
Excellent servi...
Excellent service from the guys at DroiX. They took time to answer all of my questions and concerns, made sure I had the right product for me and were always very quick with their replies.
A portable powe...
A portable powerhouse. Lovely backlit keyboard, sharp screen and ultraquick fingerprint reader. The 512Gb versions are generous and speedy. Hinge is a clever design that lifts the screen so you can easily press App icons along the bottom. 8.4" scre
One Netbook One Mix 3S Mini Laptop
Starting at £ 749.95 Incl. VATStarting at £ 624.96 Excl. VAT