ONEXPLAYER 1 Handheld Gaming PC
Intel® Core™ i5-1135G7 CPU w/ Intel Iris Xe Graphics
16GB Dual-Channel LPDDR4x @ 4266Mhz
1TB High-Speed PCI-E NVMe SSD
Thunderbolt 4 Port
WiFi 6 & Bluetooth 5.0 Support
AAA Gaming Handheld
£1,049.00 Incl. VAT£874.17 Excl. VAT
Description
ONEXPLAYER 1S
AAA Handheld Game Console
The ONEXPLAYER 1 Handheld Console is a great AAA Gaming Console for gaming on-the-go.
Playing the latest games, the ONEXPLAYER 1S is the perfect choice for a gaming handheld.
Powerful Processing Power
11th Gen. Intel Core
Coming with Intel Core i5, the ONEXPLAYER 1 Processor is an 11th generation Intel Processor with 4 Real Cores and 8 Threads. The processor can boost up to 4.20 Ghz.
Also coming with 8MB three-level cache. This makes the ONEXPLAYER Gaming Handheld a beast for its size.
Plenty Storage and RAM
It can handle Chrome!
The ONEXPLAYER 1 comes with 16GB of Dual-Channel LPDDR4X High-Speed RAM.
And for storing your game library, the ONEXPLAYER 1S handheld comes with 1TB of PCIe 3.0×4 NVMe. Experience speeds up to 2400MB/s
Respectable Battery
Amazing for an Handheld
In terms of power, you won't be disappointed – The ONEXPLAYER 1 packs a massive 15,300 mAh Battery rated at 3.85V.
And to keep it topped up, in the box you'll find a 65W PD-Compatible Charger.
Best Windows yet
Windows 10 Home licensed
You know it! Windows 10 Home is pre-installed onto the ONEXPLAYER handheld game console and you can upgrade to Windows 11 for free once it's released.
Stunning Graphics, in your hands
The ONEXPLAYER Gaming Handheld comes with the Intel Xe Graphics built-in
Not only do you get a powerful processor, the ONEXPLAYER 1 Gaming Handheld comes with Intel's Xe Graphics Chip built-in. This means you can play many Titles at native 2.5K Resolution with High Settings.
The Intel Xe Graphics found in the ONEXPLAYER 1 Handheld Gaming PC by One Netbook is comparable to an Nvidia MX350 dedicated Graphics Card.
This allows the ONEXPLAYER PC Gaming Handheld to run games released in the recent years at a respectable FPS.
This portable gaming handheld can also emulate Retro Gaming Titles with ease, allowing you to even emulate PlayStation 3 titles. This is a breakthrough in computing, especially in this form-factor.
Display for Days
You're getting an 8.4″ – 2.5K IPS Display
Now would you look at that? The ONEXPLAYER 1 screen is a stunning 8.4″ IPS Display. This covers 100% of the sRGB Color Gamut and it has a 178 degrees viewing angle. The sharp contrast and popping colours is something One Netbook are known for and the ONEXPLAYER Handheld delivers!
With a 2.5K Resolution of 2560×1600 and 358PPI (Pixels-per-inch), the ONEXPLAYER game console can render games sharply.
The 8.4″ Display is also a touch-screen with 10 points of recognition and is compatible with the One Netbook Stylus.
Controls and Immersion
Original Japanese ALPS, ABXY Buttons and Analogue Triggers
The ONEXPLAYER Handheld is a fully thought-out game console and the Gaming Experience is top-notch. Apart from the beautiful display, you have all the tools you need to get your game on!
ABYX Buttons, Bumpers, Analogue Triggers and a great D-PAD.
Also present is a button to invoke the software keyboard for quick in-game chat.
How do you start? With the start button (yes, we thought about that joke), and you're also getting a back button.
The ONEXPLAYER handheld console also comes with a Turbo button – Press it!
Technical Specifications
Software
OS
Windows 10 Home
Biometrics
Fingerprint
Security
PIN/Windows Hello (Fingerprint)
Processor
Brand
Intel
Model
Core™ i5-1135G7
Litography
10 nm SuperFin
# Cores
4
# Threads
8
Turbo Frequency
4.2 Ghz
Cache
8 MB Intel® Smart Cache
Graphics Processor
Interface
Integrated
Brand
Intel
Model
Iris® Xe Graphics
Max Dynamic Frequency
1.30 Ghz
DirectX Support
12.1
OpenGL Support
4.6
Intel® Quick Sync Video
✓
Intel® Clear Video HD Technology
✓
Display
Panel Technology
IPS
Protection
Corning Gorilla Glass 5
Touch-Screen
✓
Size
8.4"
Aspect Ratio
16:9
Screen Resolution
2560x1600
Pixels/Inch
358 PPI
Memory (RAM)
Capacity
16GB
Technology
LPDDR4x @ 4266Mhz - Dual Channel
STORAGE (ROM)
Capacity
1TB, Replaceable
Technology
NVMe
Bus Specification
PCIe Gen 4.0
Transfer Protocol
NVMe 1.4
Expandable
1x MicroSDXC Slot
I/O Interface and Battery
USB
1x Thunderbolt 4
Video
1x Thunderbolt 4
Audio
1x 3.5mm Headphone&Microphone Combo
Battery Type
Li-Polymer
Battery Capacity
15300mAh
Input
Keyboard
Software (Hardware for quick access)
Mouse
Via Touchscreen
(Gaming) Joystick
Dual 3D-ALPS
(Gaming) Buttons
XBOX ; Analogue Trigger Buttons
(Gaming) Vibration
Dual-Motor
Software Included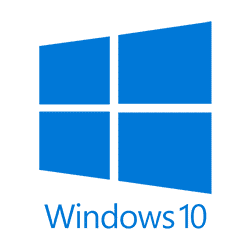 Windows 10 OS
The most used Operating System on the planet. That's for a reason
Package Includes
1 * ONEXPLAYER Gaming Handheld
1 * USB Type-C Cable
1 * Power Adapter
1 * User manual
Please Note
In line with the policy of continued development, the manufacturer reserves the right to amend the specifications without prior notification. The illustrations in the user manual are for reference only.
ONEXPLAYER 1 Handheld Gaming PC
£1,049.00 Incl. VAT£874.17 Excl. VAT